Instagram
Instagram Affiliate Marketing: 7 Ways to Make More Money (2023)
With 1.3B users, Instagram is top platform for influencer marketing. But it's not just that. Affiliate marketing is also a way to earn with small followers. #InstagramMoney #Influencers #AffiliateMarketing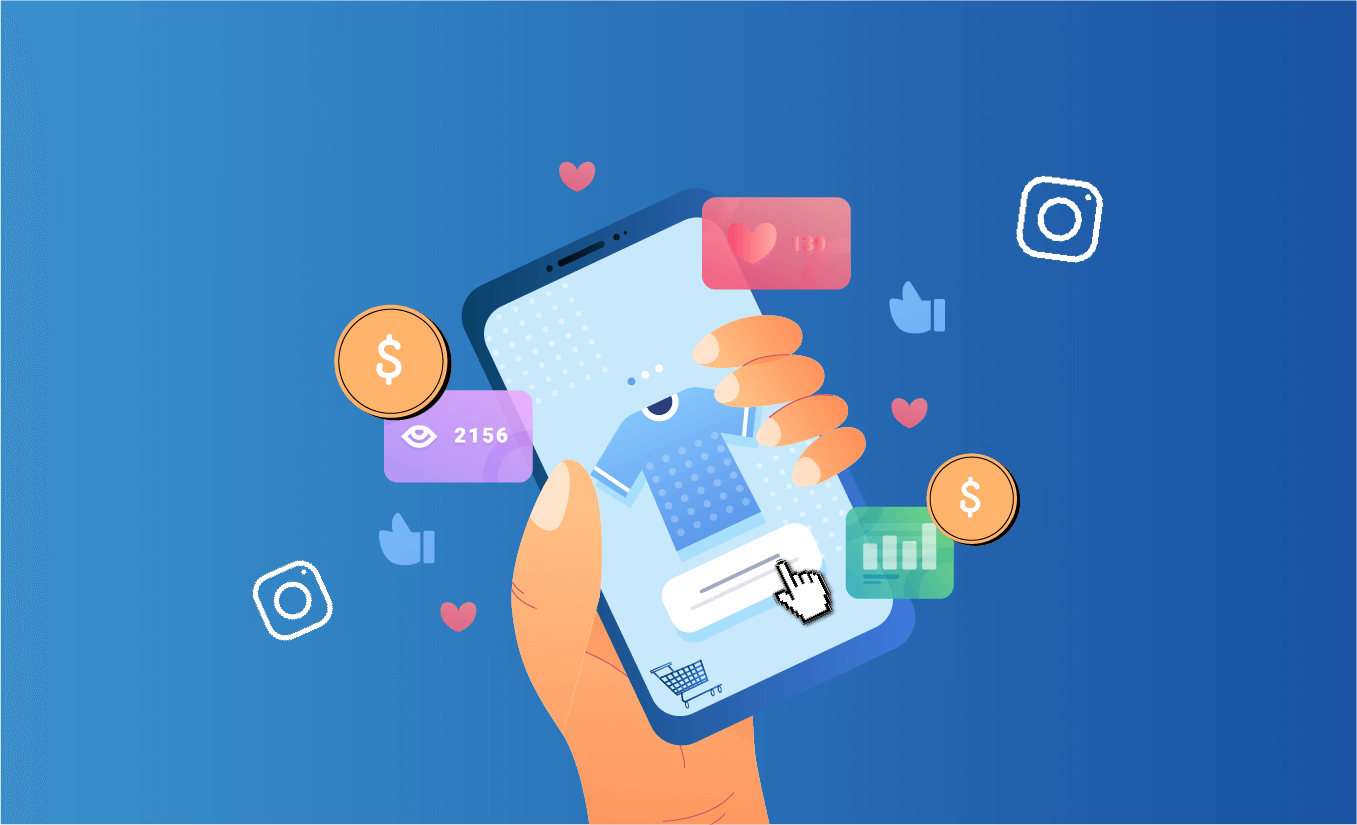 Affiliate marketing and Instagram marketing are two multibillion-dollar industries and imagine if they both come together!
With a user base of over 1.3 billion, Instagram has become the go-to platform for influencer marketing since its inception in 2010. But influencer marketing isn't the only way to make money on Instagram. Affiliate marketing is another effective way to earn money online, even with a small number of followers.

In this article, we'll take you through the top 7 tips Instagram affiliate marketing tips that'll help you make more money in 2023 and ahead. We'll see whatever it takes to build a consistent income framework through Instagram affiliate marketing.
How to Start Affiliate Marketing on Instagram?
Before starting with how to make more money on Instagram, complete the following prerequisites to prepare your account for affiliate marketing.
1. Switch to a Creator Account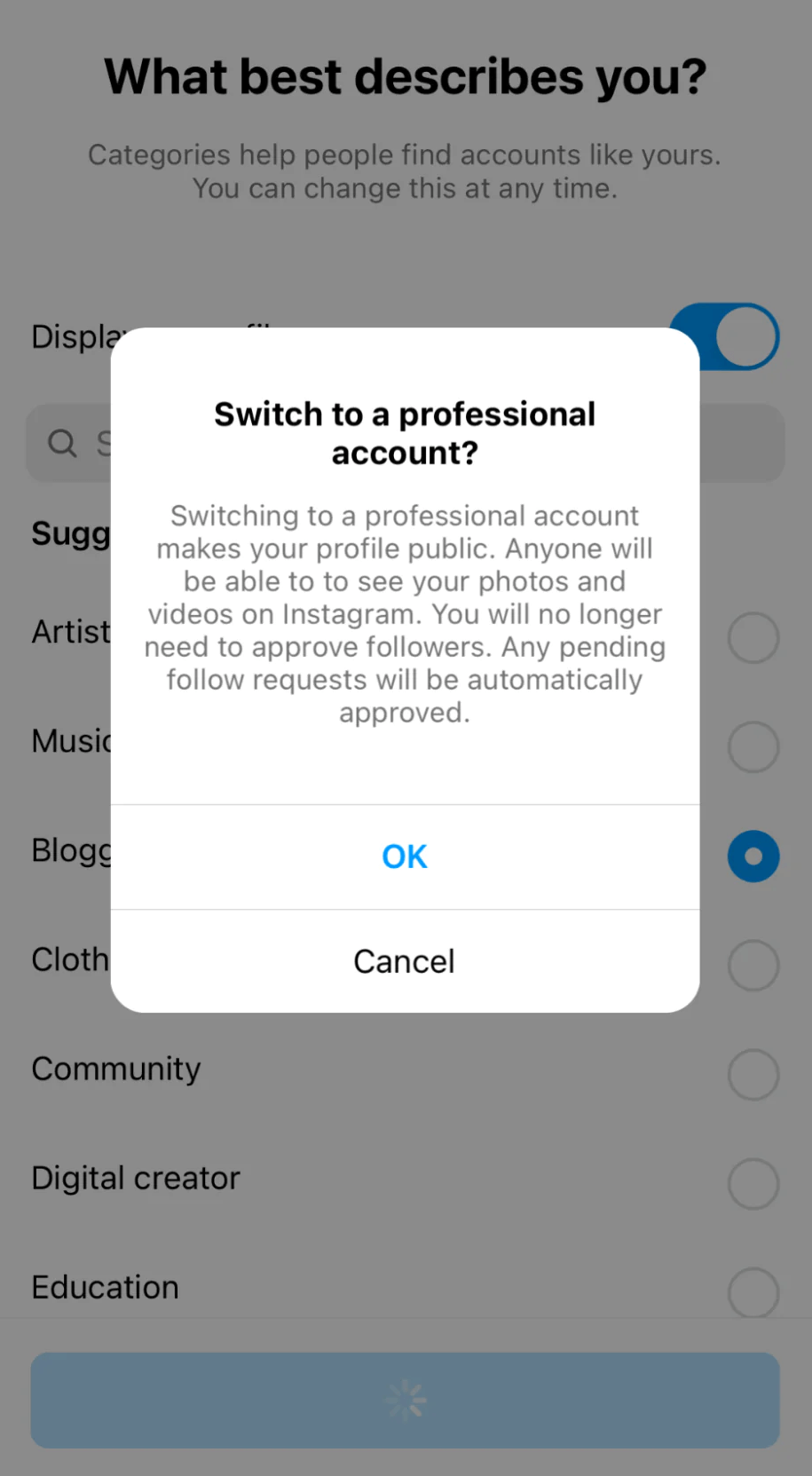 To run an affiliate marketing business on Instagram, you'll need to turn your account into a Creator account, and here are all the steps you need to follow:
Open your Instagram account.
Select Settings.
Go to Account.
Tap Switch to a professional account and choose Creator.
Choose the category that best describes your affiliate niche.
Lastly, enter your contact information.
Instagram Creator profiles are exclusively designed for content creators, giving you access to tools that will increase your reach and help you grow your affiliate business.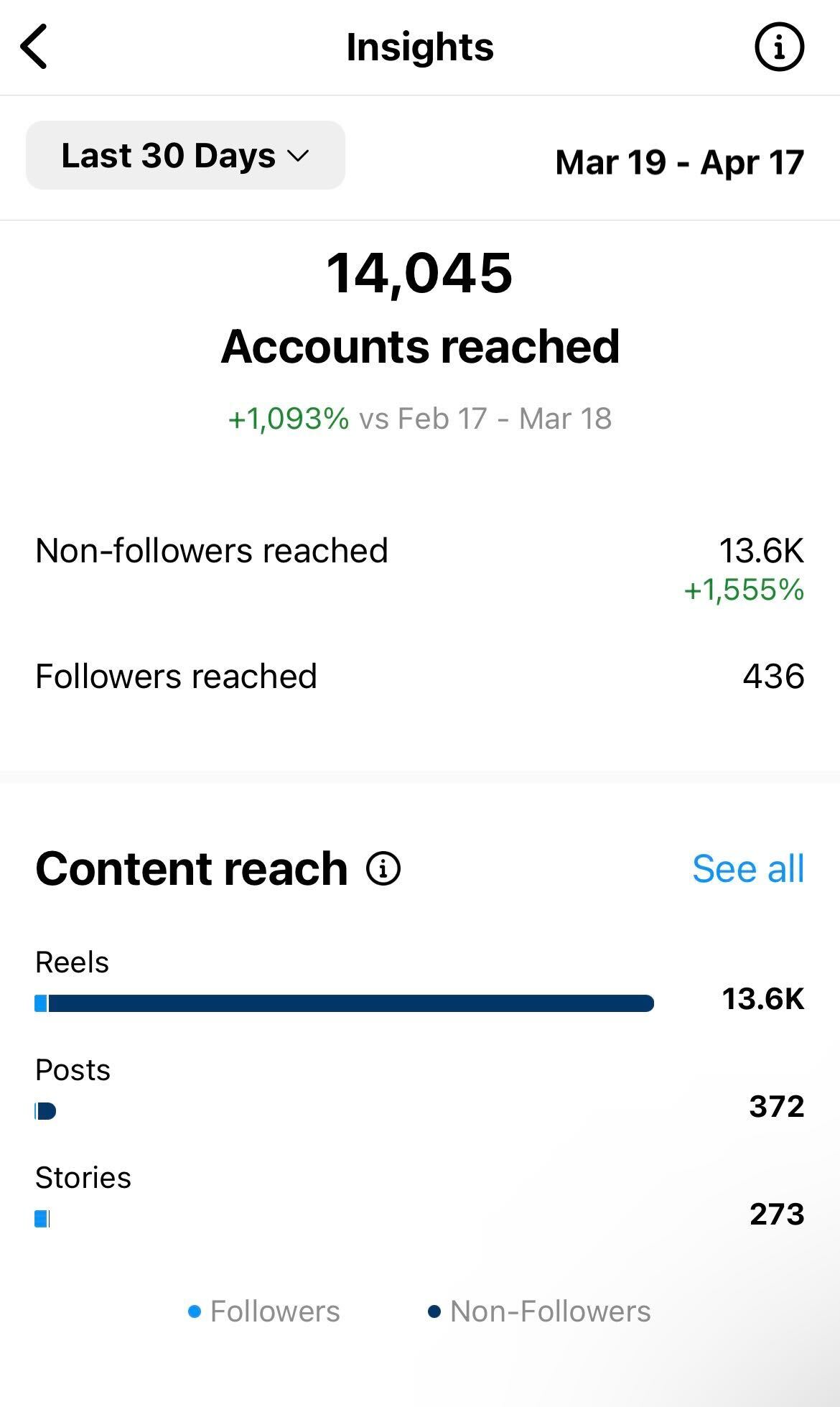 With a creator account you get valuable insights into your account and analyze metrics such as the number of accounts reached, follower growth, audience demographics, and much more. It makes your Instagram account much more manageable and helps you in connecting with your audience effectively.
2. Find the Right Affiliate Niche and Partner
After setting up your Instagram account for influencer marketing, the next step is to search for brands that offer affiliate commissions.
There are two places where you can start - affiliate marketing programs and affiliate networks. Let's take a deeper look.
Affiliate Marketing Programs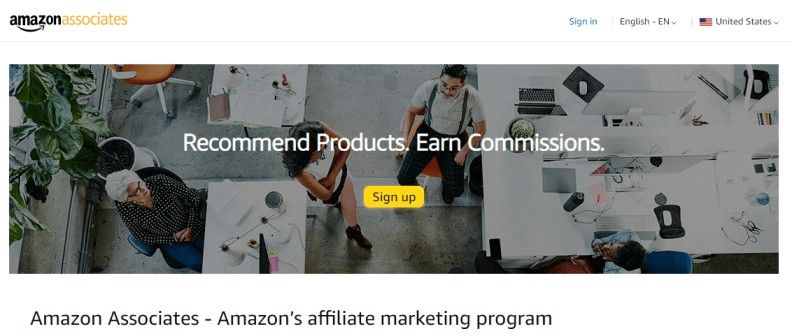 An affiliate program is a type of performance-based marketing in which brands encourage individuals or businesses to promote their products or services in exchange for a commission. This commission is typically a percentage of the sale that is generated through the affiliate's unique link or code.
Affiliate programs are popular across all niches, from fashion and beauty to technology and gaming. Some of the most well-known affiliate programs include Amazon Associates and the eBay Partner Network.
Must Read: 7 Best Niches For Affiliate Marketing In 2023
Affiliate Network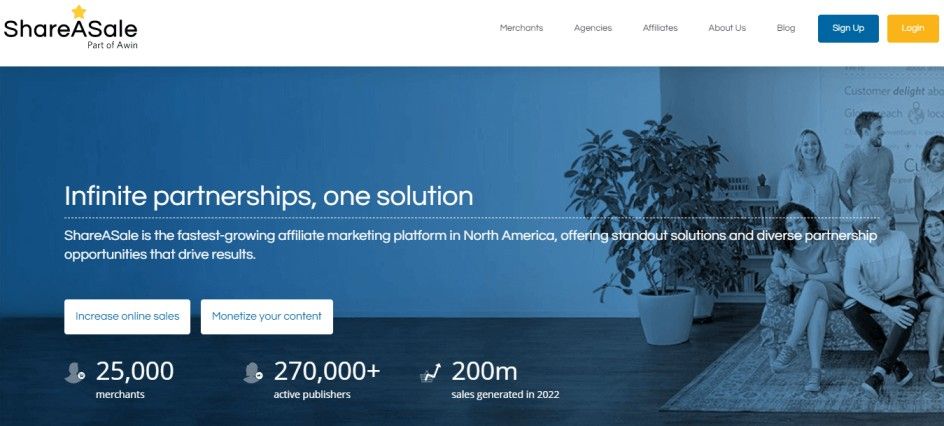 An affiliate network is a collection of related or connected companies that may offer similar or complementary products or services and may refer potential customers to each other.
Even if they are not operating in the same industry, they may collaborate by offering cross-promotions to customers who have used their services, enticing them to explore the offerings of their affiliates. To acquire new customers, a company may compensate members of its affiliate network for the leads they generate.
Top examples of affiliate networks include ShareASale, Rakuten, Awin, and CJ Affiliate.
Although affiliate marketing and advertising are the easiest ways to make money online, you can grow your affiliate marketing business by reaching out to the brands you admire and proposing to collaborate with them.
But what if we tell you there is an easier alternative to approaching each brand without waiting for their approval?
You can start affiliate marketing on Instagram with Shopper.com. Now instead of reaching brands you can create an account on Shopper.com and gain access to 25000 plus brands.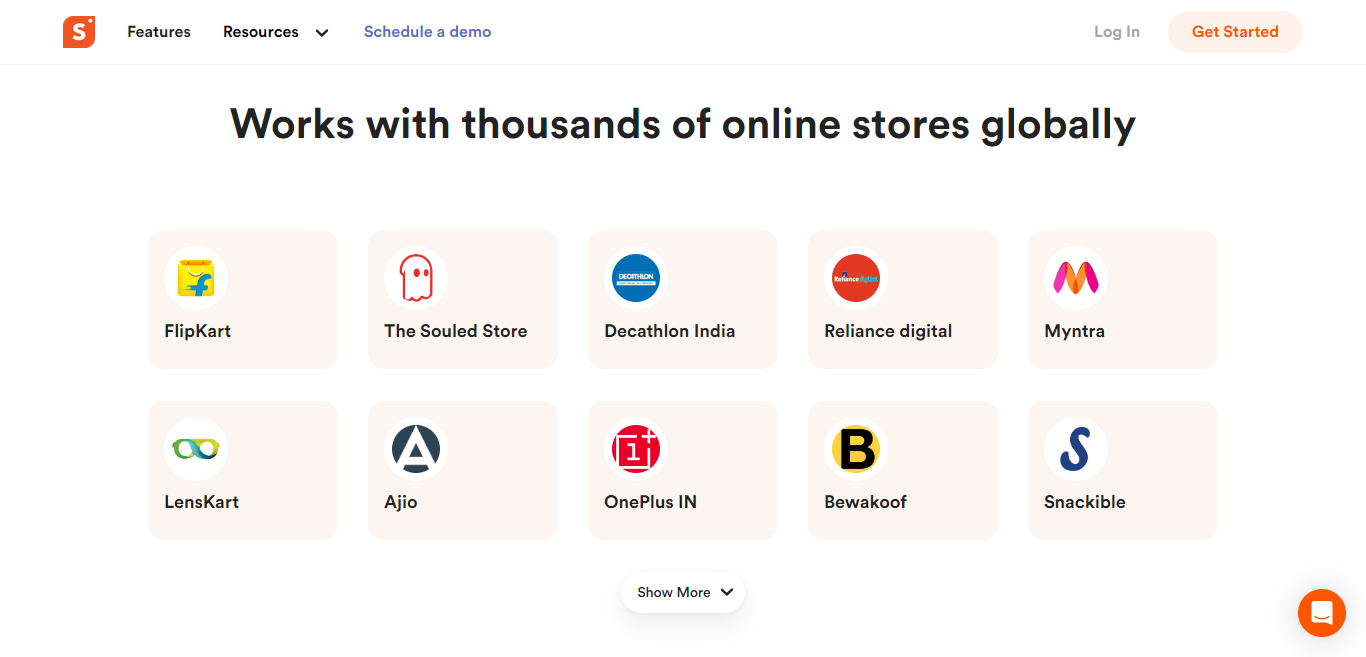 7 Tips for Instagram Affiliate Marketing to Make More Money in 2023
Instagram is the fourth-largest social platform in the world, falling under the Meta umbrella. This is because of the intermediate social proof that comes with user-generated content which is a go-to resource for buyers.
The aforementioned figures evidently indicate that Instagram is an extremely profitable platform for generating substantial affiliate commissions. However, merely possessing a Creator account is not enough to accomplish your objectives.
A well-defined strategy is necessary to promote your affiliate products and generate the highest possible sales. As a result, we have compiled a list of seven essential tips to help you execute Instagram affiliate marketing effectively.
1. Add affiliate links to your bio
Instagram's bio section is one of the few spots where you can promote links. If you are promoting the same product in multiple posts, you can direct your audience to click the link in your bio to make a purchase. This works well for brand ambassadors and exclusive affiliate partners.
However, if you promote different products in each post, updating the link in your bio every time can be time-consuming and inefficient. If someone discovers an older post promoting a different product and clicks the link in your bio, they will land on a different landing page, potentially causing confusion and negatively affecting engagement rates.
It is important to find a balance and have a clear strategy for promoting multiple products without overwhelming your audience or causing confusion. One of the best techniques to do is to create a collection of your recommended products and add them to your bio.
Adding a Collection with Shopper
One of the best features that Shopper offers is to organize their products into personalized collections. Similar products can be grouped as a collection.
For instance, if your audience is looking specifically for your home recording set-up, you can simply make a collection that includes all the equipment that was used in your home recording set-up.

To make your collection look even more authentic you can upgrade to Shopper's premium plan. With Shopper's premium plan, you get a custom domain with lets you host a website comprising your affiliate products.
2. Promote links in stories and coupon codes in story highlights
A way to promote links on Instagram is by using Link Stickers in Instagram Stories. Previously, only users with 10,000 followers or more could use this feature, but Instagram changed this in October of 2021, allowing all users to add clickable sticker links to their stories. This makes it easier for followers to visit the website on the other end of the affiliate link. Instagram Stories is now one of the most effective ways to generate clicks to your affiliate offers.
Additionally, you can create Story Highlights of your important stories, which will stay on your profile beyond the 24-hour time limit of regular stories. This means that followers can view your past stories that include affiliate links, even after the initial 24 hours. By creating Story Highlights, you can showcase your affiliate products and make it easier for your followers to find them.
3. Label affiliate products as a paid partnership
The Federal Trade Commission (FTC) has set forth strict guidelines for marketers to disclose their relationship with an affiliated brand when promoting products to their followers. According to the FTC:
"The disclosure must be clear and conspicuous, and the reader must be able to see both the disclosure and the link at the same time. Failure to do so could result in readers not making the connection between the review and the affiliated link."
To help affiliate marketers comply with these guidelines, Instagram has introduced a paid partnership label that clearly indicates when a post is sponsored. By being honest with their affiliate recommendations, marketers not only comply with the FTC guidelines but also establish true relationships with their audience through authentic content. This helps to build trust and ensures that the audience perceives the content as honest and not just a commercial motive.
4. Create an Instagram affiliate storefront
Instagram Shop is a feature that enables businesses to present their products and expand their customer base on Instagram. Through this feature, brands can assemble a collection of products that can be easily accessed by users through the "View Shop" button on their Instagram profile.
This gives the creators an opportunity to showcase their affiliate products from within their profiles. In fact, Instagram Shop is a streamlined way for users to discover shoppable products, with options to search by categories.
5. Run a Sponsored Post Advertisement
If you're an Instagram scroller like us, you must have come across sponsored Instagram posts in your feed. Marketers use sponsored posts for various reasons such as increased reach, targeted advertising, tracking engagement, boosting website traffic, etc.
However, sponsored posts can also be a great way to sell your affiliate products. You can easily advertise the products through a post while increasing the reach of your account, and the best part you get a clickable link that says "Shop Now".
It is highly recommended to promote affiliate products that offer a high commission per sale.
6. Use hashtags to expand your reach
If your goal is to build an affiliate marketing business that generates substantial passive income, you need a sustainable stream of new Instagram followers. The more the number of eyes on your content, the less the risks of audience fatigue.
Hashtags play a key role in helping you expand your audience reach. Even Instagram users use hashtags to browse and explore content on the application. Meaning your content could appear in their feed, even if they don't follow your account.
You can take the help of the following platforms for finding relevant and popular hashtags -
Before adding a hashtag ensure that it's not prohibited or violates any Instagram rules for publishing content.
7. Track affiliate performance regularly
Marketing without data and analysis is like driving with your eyes closed. Therefore, it's very important to regularly track the performance of your affiliate marketing efforts regularly. It'll help you understand what strategies are working and where optimizations are needed.
We have filtered some key metrics for you:
Brand awareness: Use Post Insights to understand how individuals discover your content, whether it's through the explore page, their feed, or your profile directly.
Profile Activity: If you're guiding your followers to a link aggregation tool, monitor how many people are clicking on the link from your bio.
Engagement Rate: Evaluate this metric based on the affiliate product, the type of content, and the format. For example, if instructional Instagram Stories have a higher engagement rate than traditional grid posts, prioritize them moving forward.
You can find all these metrics within the Professional Dashboard option of your Instagram tools. Consult the data inside your affiliate marketing dashboard to corroborate Instagram data.
If you want to dig deeper into the performance of your affiliate marketing strategies, we have an exclusive solution for you. The Shopper.com platform comes with a dedicated dashboard that offers a detailed report of -
Earnings
Traffic
Clicks
Sales
All-time revenue
For a detailed overview of the feature make sure to check the help document here.
If you haven't yet witnessed the power of an ultimate selling platform then book a demo and our team will guide you through the entire process.
So these were some of the prominent Instagram affiliate marketing tips that can help you make more money in 2023. However new content creators often come across the question that whether Instagram is still prevalent in 2023 for affiliate marketing.
Future of Instagram Affiliate Marketing
As a platform under the Meta umbrella, Instagram is always innovating and becoming more accommodating to content creators. This is particularly encouraging for aspiring entrepreneurs who see influencer marketing as a way to earn passive income.
The statistics are also in favor of affiliate marketing on Instagram. A Facebook survey found that 90% of Instagram users follow at least one brand, and more than half of them (54%) have purchased a product or service after seeing it on the platform. These figures suggest a bright future for affiliate marketing on Instagram.
So what are you waiting for?
Get started on the right track by converting your account to a creator account, establishing affiliate partnerships, and growing your influence without delay.
Instagram Affiliate Marketing FAQs
How to become an affiliate marketer on Instagram?
To begin with, Instagram affiliate marketing, switch to a Creator Account, and work on increasing your followers. Once you have a considerable following, you can promote products through Instagram grid posts, Stories, and Reels and earn commission on them.
How many followers do you need for affiliate marketing?
While there is no defined number of followers required to become a successful affiliate marketer on Instagram. The emergence of micro-influencers has made it possible for accounts with less than 2,000 followers to also become successful affiliates.
Nevertheless, having between 5,000 to 15,000 followers is considered ideal for significant sales from affiliate marketing. Ultimately, it is important to prioritize a high engagement rate over the number of followers.
How beginners can become Instagram affiliate marketers?
Before you start creating content and market yourself as an influencer on Instagram, it is important to find a niche that suits you, as a creator.
Take your time before deciding on a niche and compare the different niches by testing your knowledge about the niche you choose. Follow our ultimate guide - How to Become an Instagram Influencer for more information