Intermediate
How to Become an Instagram Influencer
Our complete checklist will help you get started as an Instagram Influencer. Check it out for tips to grow your profile and followers.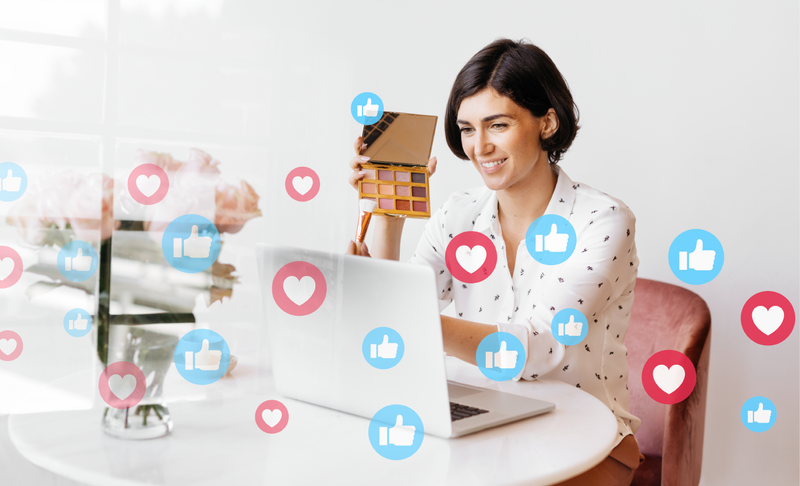 Instagram is the largest social media platform with an estimated 500 million daily active users (DAU) and one billion monthly active users (MAU).
So, more and more brands are turning to Instagram from other marketing platforms. Influencers are also in high demand for all types of brand promotion, from small businesses to established international brands.
Can anyone become an influencer on Instagram?
The answer is a short, and sweet yes! If you're unsure where to start, read on to learn how to become an Instagram influencer.
How to Become an Influencer on Instagram
Instagram in 2022 has a lot of creators and established influencers with a large following.
However, there is now a huge demand for micro-influencers and nano-influencers who have followers in the range of 1,000 to 25,000.
Brands are seeking out nano and micro-influencers as they are not only economical but also brings in almost the same engagement compared to large influencers.
By following the basic growth strategies, you can hit 1000 followers on Instagram in no time. We also have you covered with a detailed guide on how to get more followers on Instagram that has plenty of tips and tricks to help you grow faster on Instagram.
Now that you are all set to become an Instagram influencer, here is a checklist to consider before you make that first step on your Influencer journey:
1. Find a Niche That Works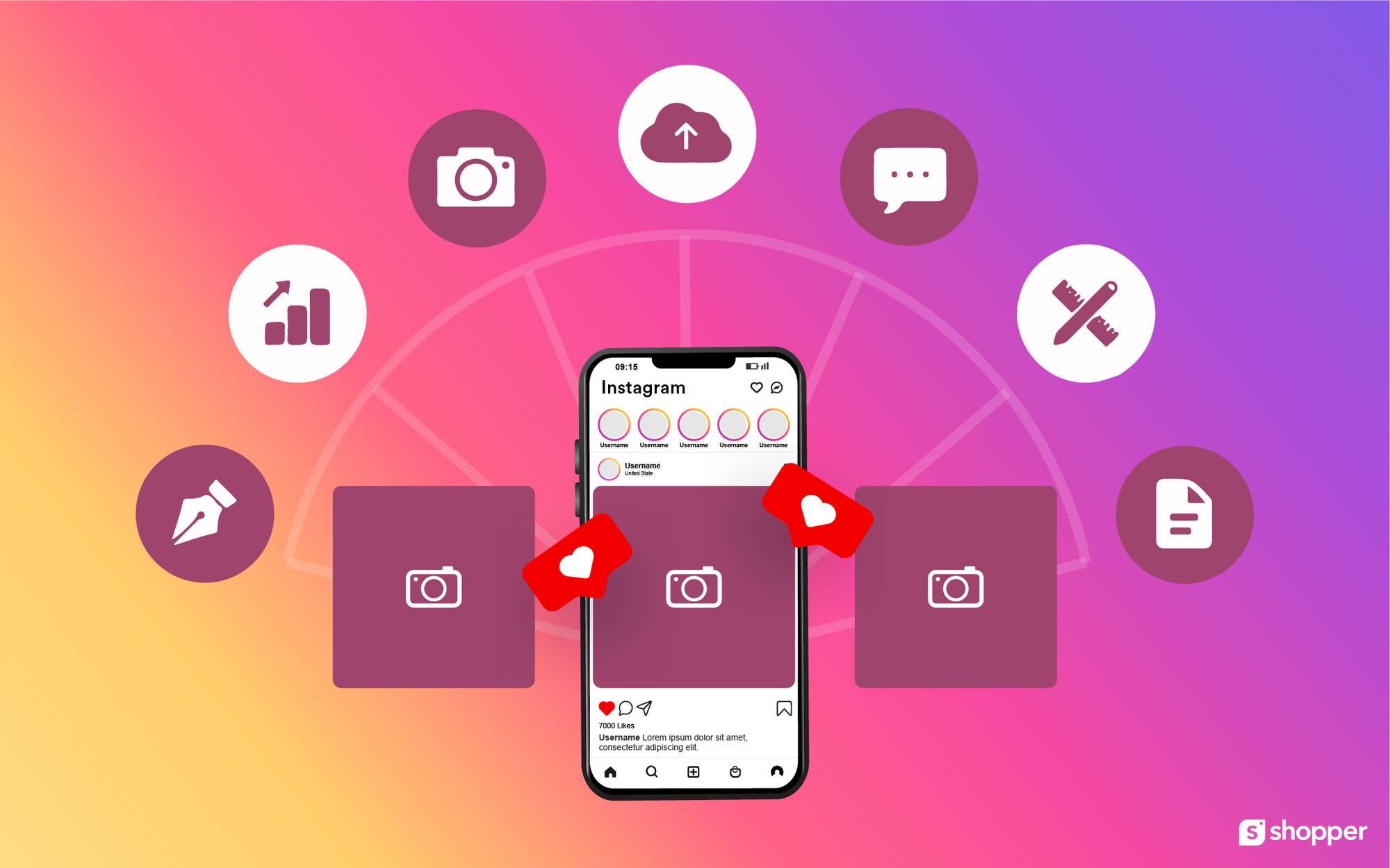 Before you start creating content and market yourself as an influencer on Instagram, it is important to find a niche that suits you, as a creator.
You might have a favourite creator that makes really good travel content or food-related content. However, these might not necessarily be content that you will be good at.
Take your time before deciding on a niche and compare the different niches by testing your knowledge about the niche you choose. It is not recommended to switch niches once you start creating content and building a community around it.
Make sure you choose a niche that's perfect for you and start building connections with people that create and follow the same niche.
2. Give Importance to Aesthetics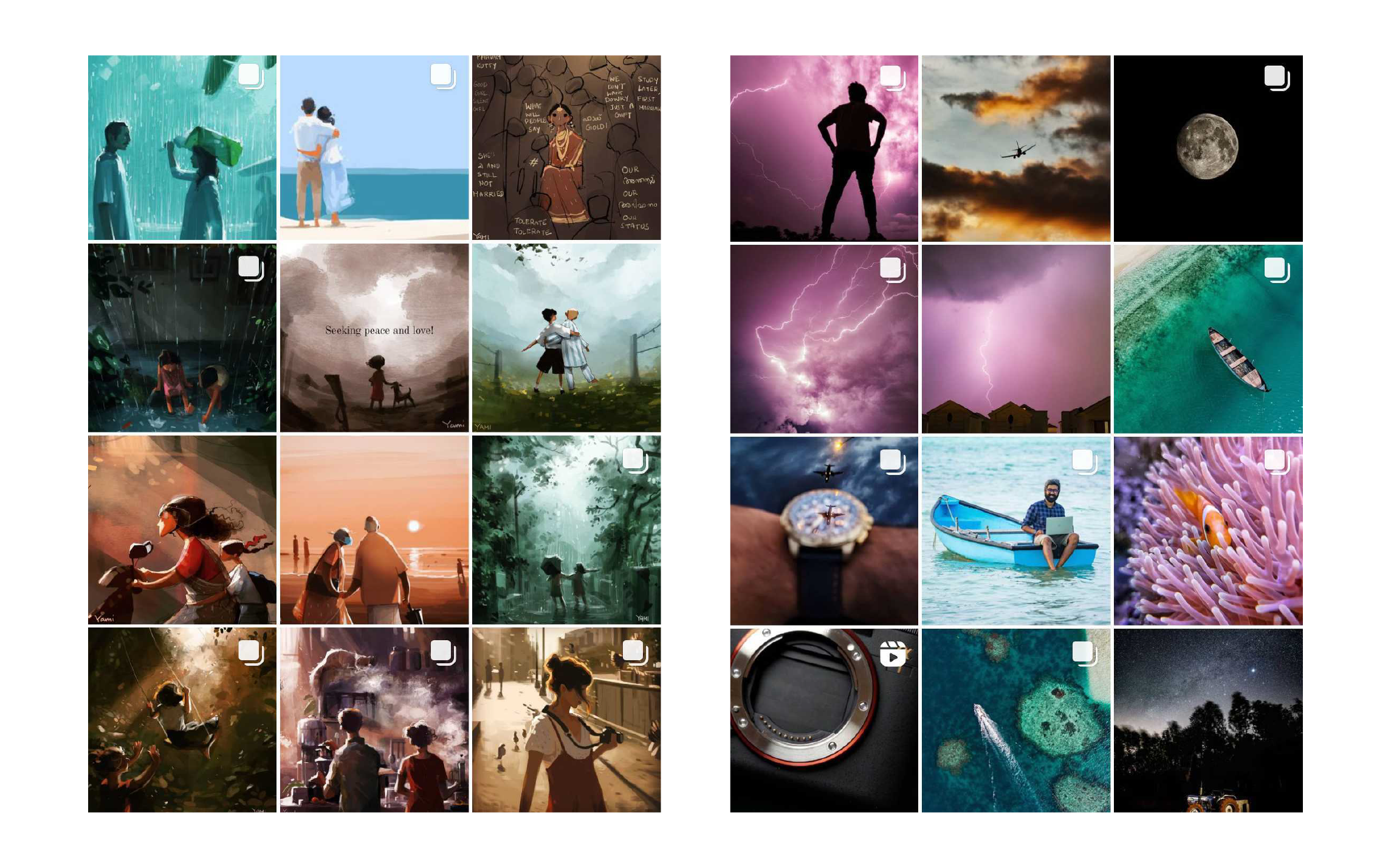 Instagram is a visual platform and there is a lot of importance for the aesthetics of a profile.
Whenever someone searches for influencers that meet the requirement, they look for profiles that stand out from the rest on Instagram. Having a good aesthetic ensures that your Instagram profile looks professional and unique.
Give priority to the niche you post and make sure everything looks organised and neat.
By having a profile that speaks what your niche is all about, it will be easy for brands to go through your profile and understand what they can expect by having a partnership with you.
Chances of successful brand collaborations are very high for influencers that have an aesthetic profile, especially for niches like fashion and beauty.
3. Maintain Consistency in Posts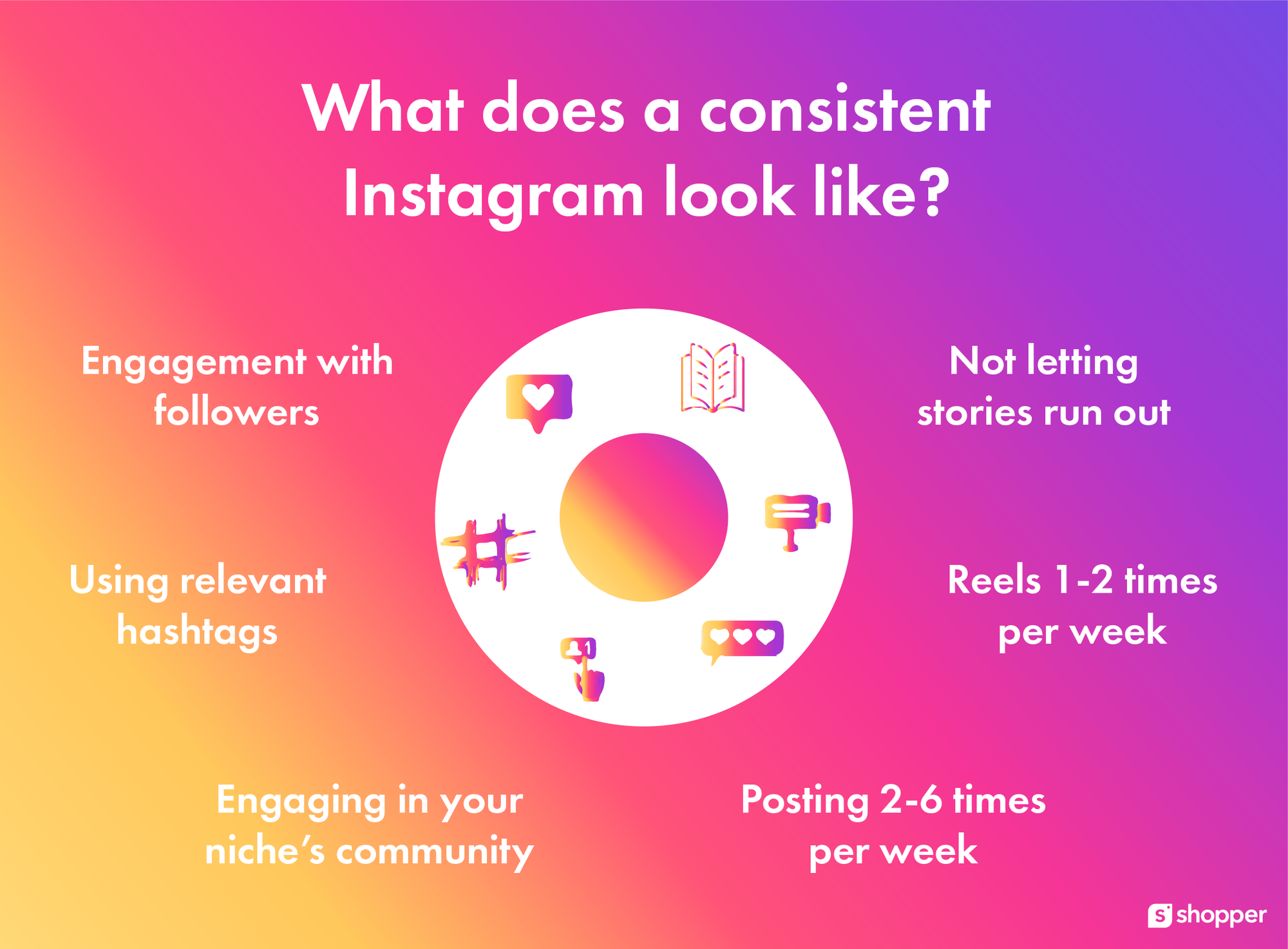 You can post really high-quality content and still end up with very low engagement if you don't have consistency.
Unless you regularly post new content at fixed intervals between one post to the other, your viewers will not expect a new post. A good number of people might completely miss out on this opportunity as well.
That's why it is really important that you stay consistent and post new content regularly.
Brands that seek out influencers on Instagram also want consistency and prefer creators that are active or post content more frequently.
To find more brand partnerships, and collaborations that are integral parts of revenue for an influencer, it's always best to stay consistent.
4. Optimize Your Profile and Bio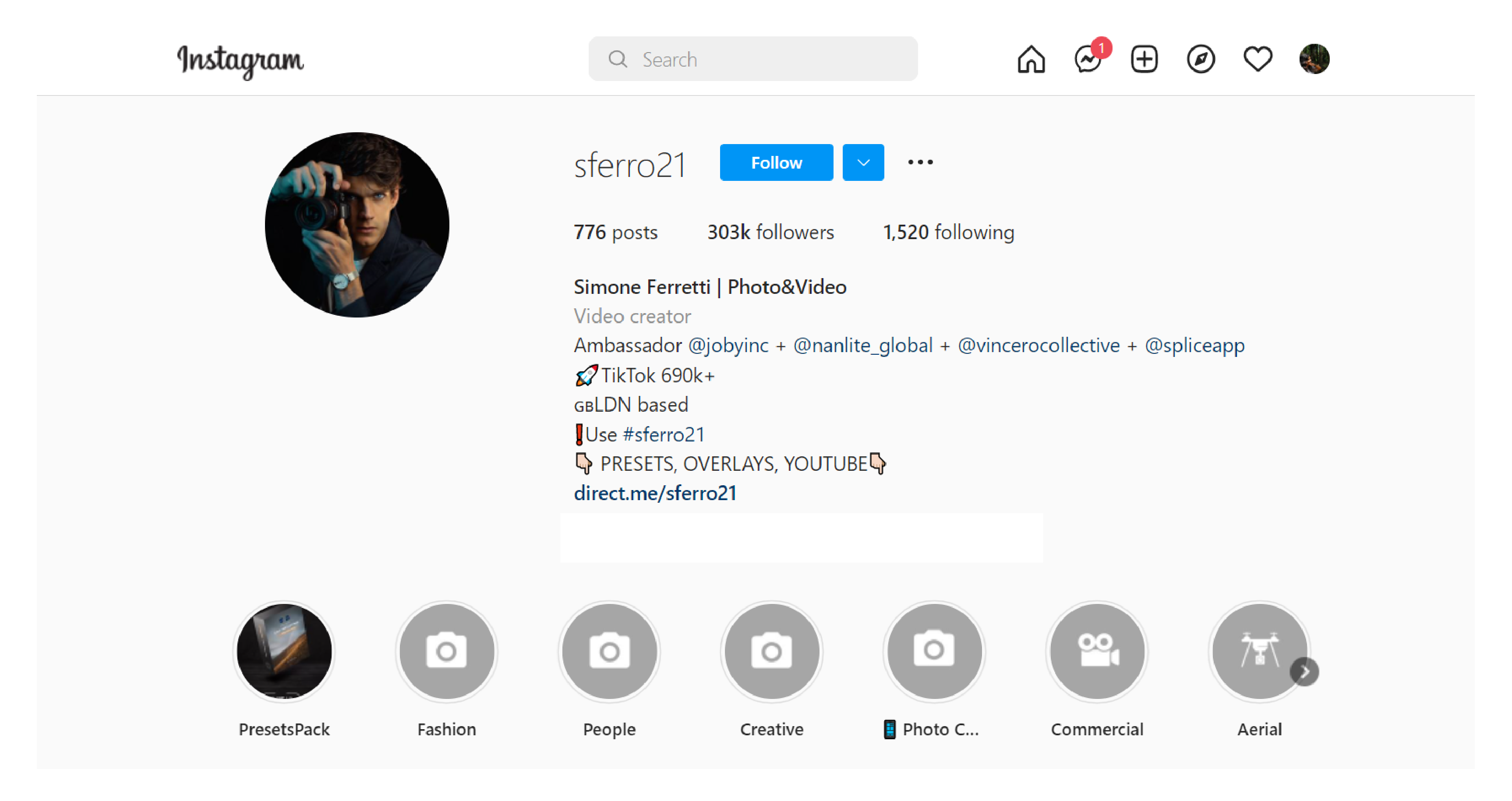 Using the 150 characters in your bio to a good effect can leave a lasting effect on visitors to your profile.
Instagram is really competitive and influencers are so saturated today that unless you stand out, you won't get a lot of exposure and attention that your content deserves.
That's why you need to get creative with the bio and optimize your profile so that brands and marketers that make their way to your content gets interested in seeing what you have on offer.
You can also use the bio as a space to project the brand or influencer you are. Highlight the key aspects of what a brand will get in return for associating with a creator like yourself.
Make your Instagram bio, a pitching point to introduce your brand to the followers and visitors.
Ideally, you need to have every detail you would say to introduce yourself to a brand that approaches you for product endorsements or partnerships.
Make sure that you include your niche in the bio. If you have a website, or blog to showcase your brand collaborations or content, add it as a website on your bio.
5. Write Interesting Captions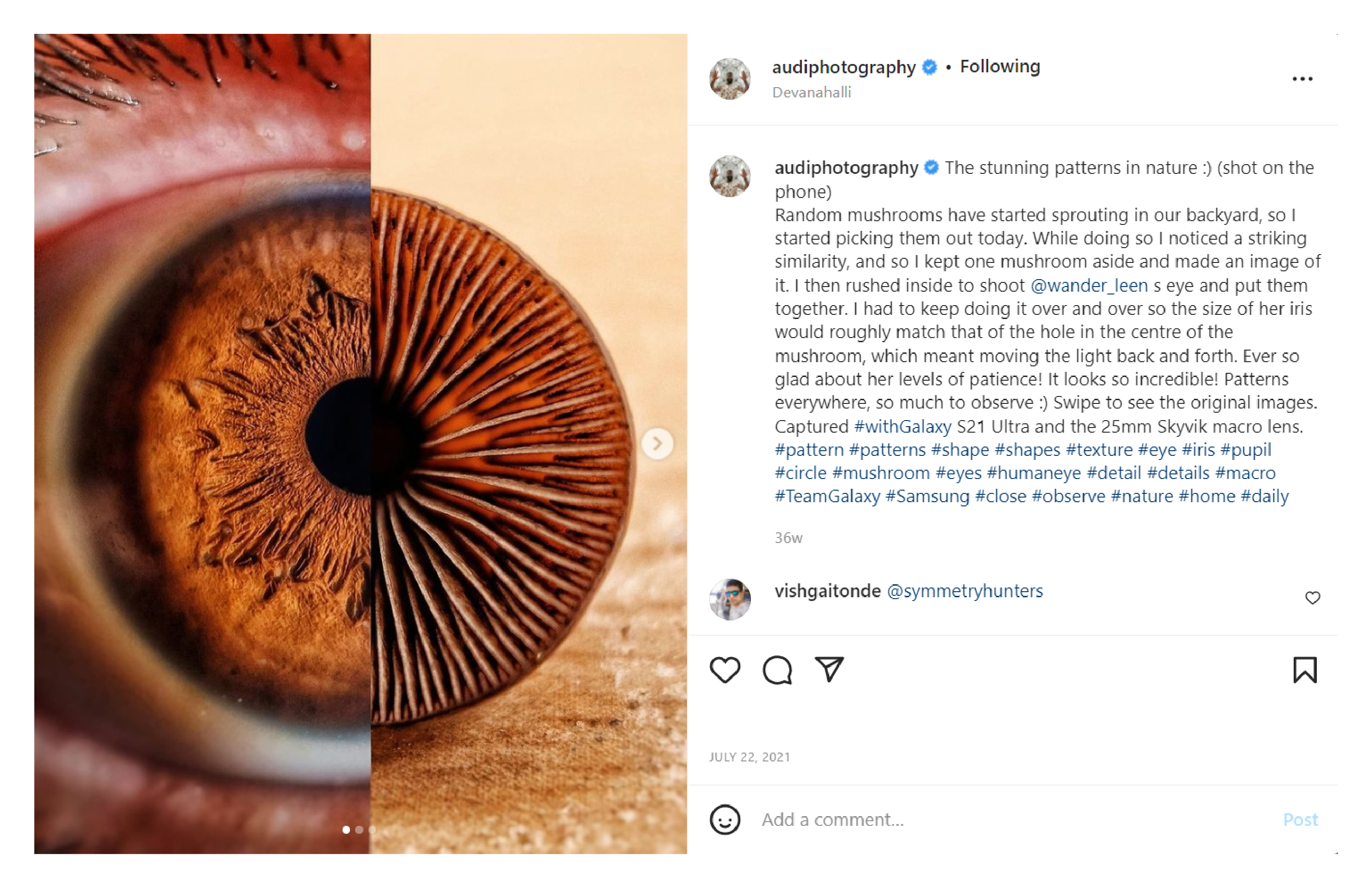 Even though Instagram is predominantly a visual platform that gives a lot of emphasis on images and videos, you still need interesting captions.
Why? To increase the engagement rates of course!
Without captions, Instagram posts will lack a personality and branding that is a really integral aspect that brands look forward to from a creator or influencer they want to associate with.
Most of the leading brands are typically associated with an influencer that matches their brand's personality.
If you are a creator that has a fun personality or likes entertaining people through your content, brands that are more informal or brands that love an informal approach with their community are more likely to approach you for partnerships and influencer collaborations.
However, if the brand is a bit more bold and serious, brands are more likely to seek out an influencer who make professional and analytical content.
Regardless of the content you make, how you write captions signifies your brand's personality.
Give emphasis to preparing engaging captions to improve your rate of growth and chances of getting discovered.
How to Become an Instagram Influencer and Make Money
It's one thing to get plenty of followers and build a community on Instagram.
It's entirely a different challenge to start making money by making use of your Influencer status. That's why we have you covered with some key points to help you build and promote yourself as a brand.
By following some of the steps we cover in this section, you can instantly increase your branding and get more successful partnerships and collaborations.
6. Have a Better Understanding of Audience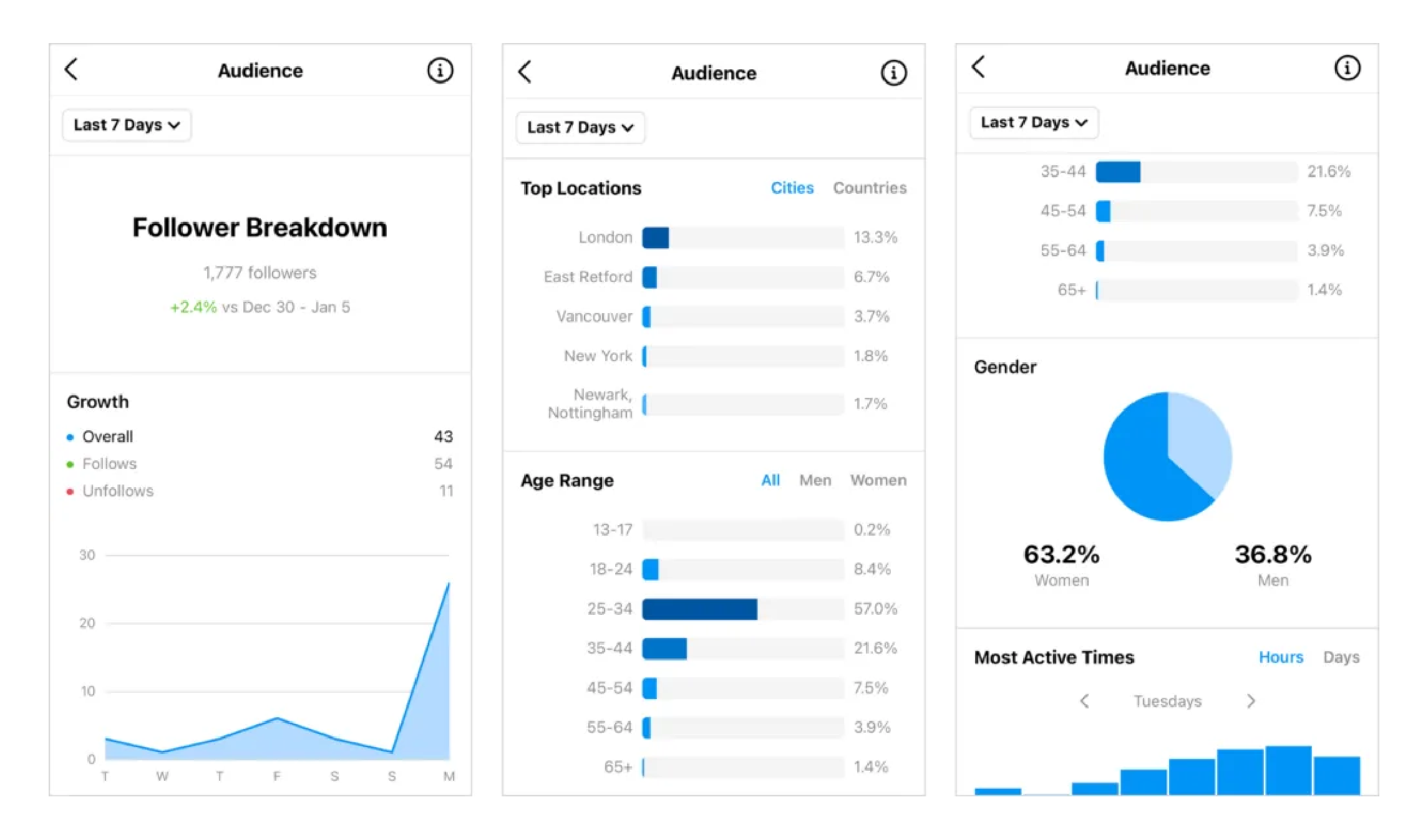 It is important to know where your audience is coming from and what content pulls them to your channel.
This can help you determine what kind of content your audience loves, and what products have better chances of generating sales.
Fortunately, Instagram has a dedicated analytics feature that can help you get amazing insights into how your content is performing. If you are not sure about how to access the analytics on Instagram, here is a step by step guide:
Log in to your Instagram account.
Make sure that your account is set up as a business or creator account.
Head over to your profile and tap the three horizontal bars from the top right corner.
Scroll down to the third option and tap the 'Insights' option.
You will be redirected to the analytics screen.
7. Promote Products as an Affiliate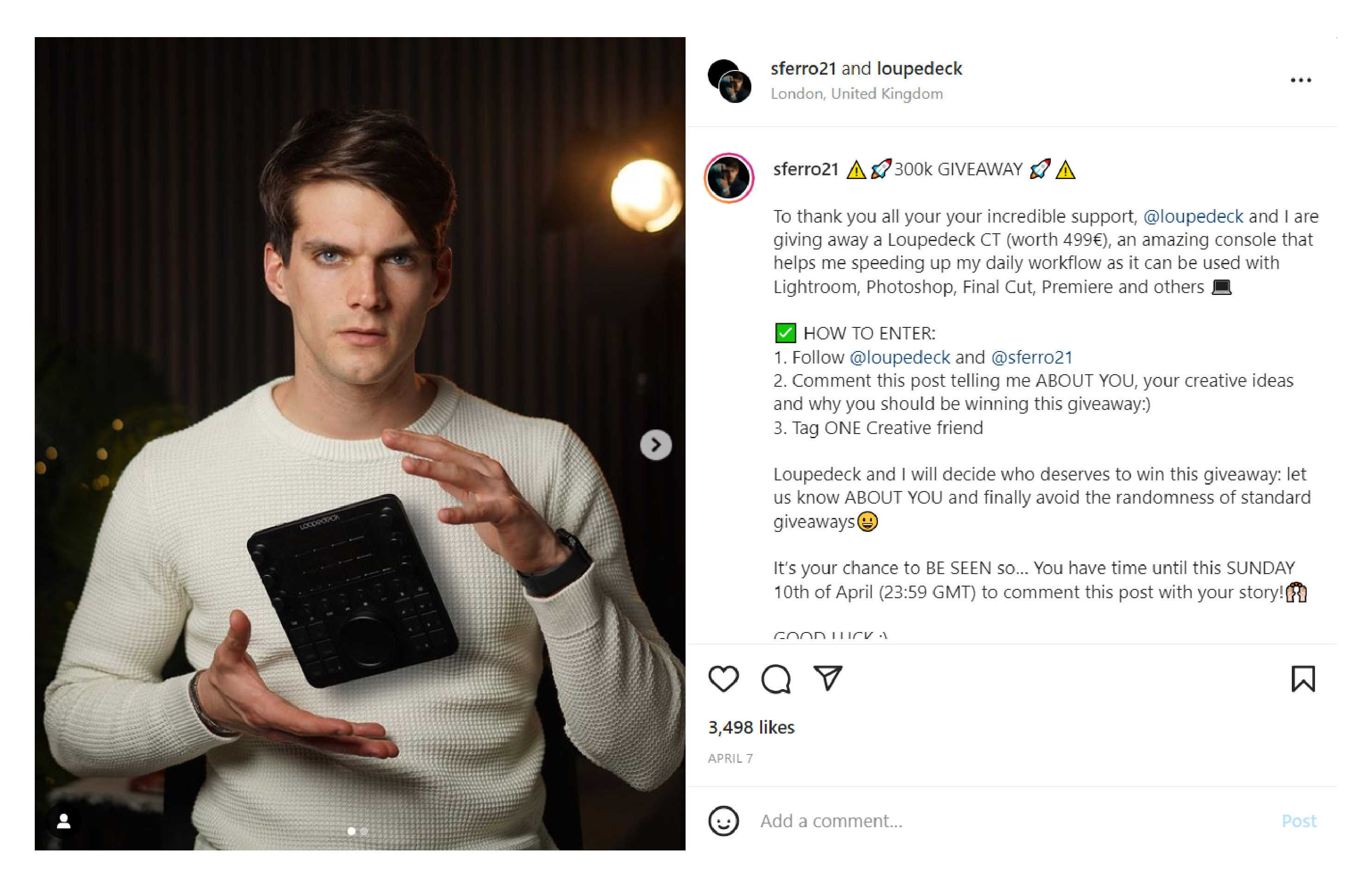 There are several brands out there that run affiliate programs to which influencers can apply.
Brands will also reach out to influencers to do paid content that endorses their products. You will be required to prepare content (mostly video) about a particular product.
In most cases, brands themselves send you a sample to test and have a better understanding of the product they want you to endorse. Some brands are also very specific about what they expect from creators and offer monetization depending on the engagement you generate.
Leading international brands like Amazon have their own affiliate marketing program that any influencer can enrol into. For every successful, Amazon pays you a fixed amount of money that you can withdraw whenever you want.
As Instagram does not support clickable links, it is always best to promote your affiliate products through an online store like the one we offer. You can learn more about the benefits of Shopper's custom online store by clicking here.
Instagram influencers typically earn commissions that range from 5% to 15% which can be anywhere from $20 - $200 per post.
8. Sell Your Own Products or Merchandise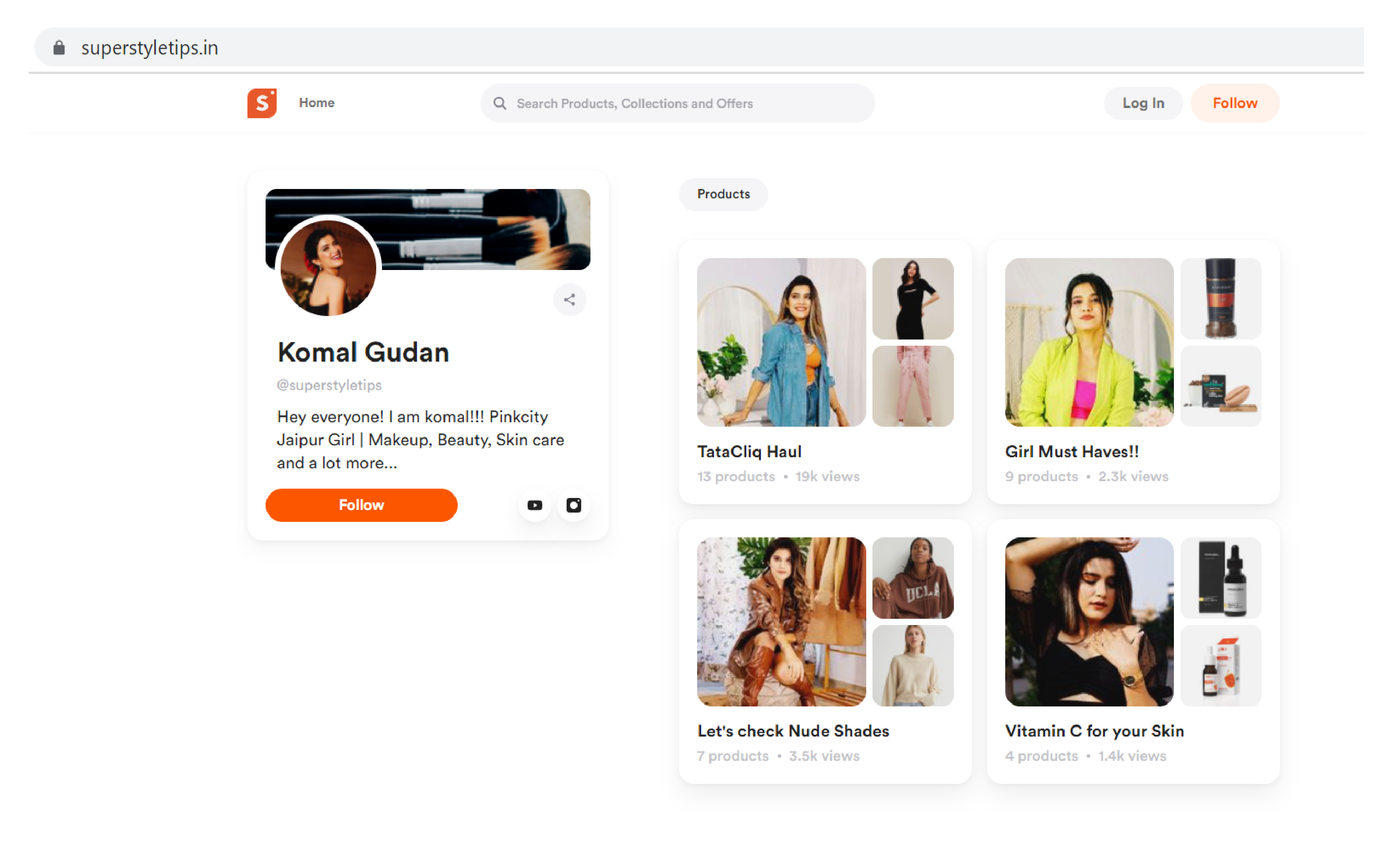 Once you have an established following on Instagram, you can consider setting up your own store or creating an account on websites like ours that can help you list and share your products.
There are also plenty of online stores like Represent that let you create your own merchandise and sell it. You will receive earnings whenever someone makes a purchase of your merchandise.
Alternatively, you can also consider signing up on our website and choosing the creator plan to get your own fully customizable domain that can be set up to showcase and sell your products.
You can also combine the Shopper URL with Instagram by sharing the Shopper account URL as your link in the bio. Here is a detailed guide on how to set up a store with Shopper:
Head over to Shopper.com on your browser.
Tap the 'Get Started' option if you are a new visitor or 'Log In'
Enter a 'Username' to claim it (you can also use your Instagram name here if it's available)
Complete the sign-up and add your affiliate products to start promoting.
Add a collection by tapping the '+Add' option if there are multiple products.
Now that's done, you can set up your custom domain with customizable themes by subscribing to the Creator or Creator Plus plan.
Simply hover over the profile option for the drop-down to appear, and click on the 'Upgrade' option. Benefits of the upgrade include premium features like having your own custom URL, customizable themes, and alerts whenever an affiliate link breaks.
FAQs about becoming an Instagram influencer
How many followers do you need to be an Insta influencer?
There is no magic number or single answer as to how many followers you need to be considered as an Instagram influencer. However, there is a huge demand for nano-influencers (follower count between 1,000 to 10,000) and micro-influencers (follower count between 10,000 to 50,000).
It is safe to say that any Instagram account that can endorse products and have at least 1,000 followers can be classified as an Insta influencer.
Is it easy to become an Instagram influencer?
An influencer is basically a creator who has the power to influence the followers they have. For that, it is important that you build a community, maintain a good rapport with your followers, and deliver content that is worth the time of your followers. You also need to have a basic understanding of how Instagram works, and need to spend time to create content that is marketable and promotes you as a brand. Just like any field of art, a creator also needs to constantly learn and improve their craft to become an Instagram influencer.