Social Media
How to Choose the Right Affiliate Program
Unsure about whether the affiliate program is right for you? Stop wondering if the affiliate program is good for you by checking out our complete guide on how to choose the right affiliate program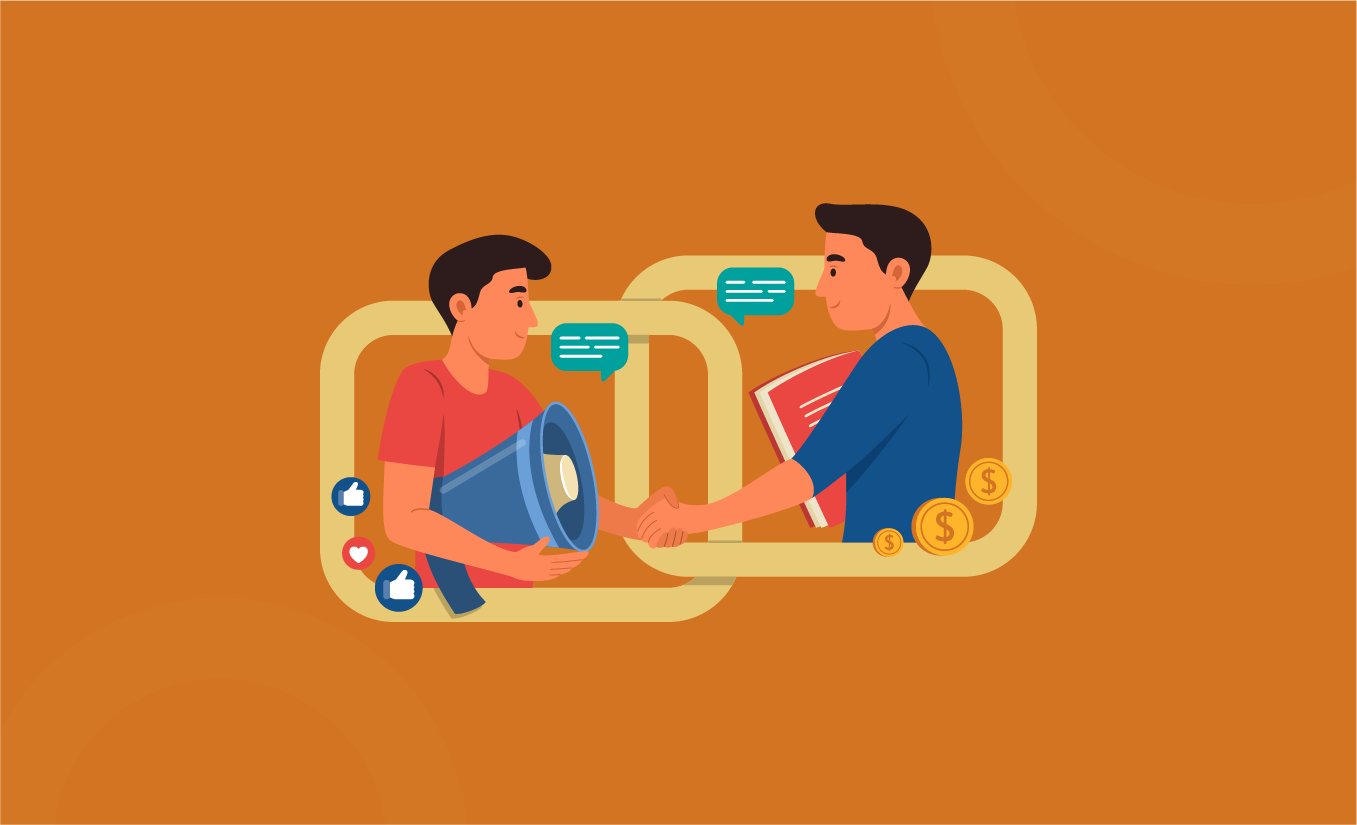 Choosing the right affiliate program is key to getting the maximum affiliate earnings.
However, it is easier said than done, as there are numerous factors that can make or break an affiliate marketing campaign.
We are here to guide you to that perfect affiliate program that aligns with your niche, target audience, and the community you are building on social media.
Join us, as we take you through some interesting points to help you find the right affiliate program.
Understanding the Basics
Just like any other process in content creation on social media, it is very important to have a good understanding of the basics of affiliate marketing to be a successful affiliate.
Knowing what sells, and what does not is just one step in the detailed process of affiliate marketing.
Like most of the other steps involved in the day-to-day life of a social media creator, affiliate marketing is also all about trial, and error.
Your first affiliate marketing campaign will almost certainly be your worst, and as an affiliate, it is important to always learn from your mistakes and take every new affiliate marketing campaign as an opportunity to grow and earn more.
Now that we got that out of the way, let's break down how affiliate marketing works effectively!
As an affiliate who is approved into the affiliate marketing campaign of a brand, your primary objective is to promote a product or service that the brand wants to showcase and share with a new audience - your audience.
You need to make sure that you highlight all the strengths of the product, and convince a majority audience about making purchase decisions of a product.
For your hard work in increasing the brand's exposure, discoverability, and popularity, you get a share of the revenue the brand creates through you which is the affiliate earnings.
Most brands usually make it clear how much your affiliate commission per order will be.
There are also other brands that will give you add-on bonuses for achieving specific targets like a particular number of orders, a target number of conversions, or referral bonuses.
Now that you know how affiliate marketing works, let's take a look at how you can choose the right affiliate program in a few simple steps:
1. Go Through the Terms and Conditions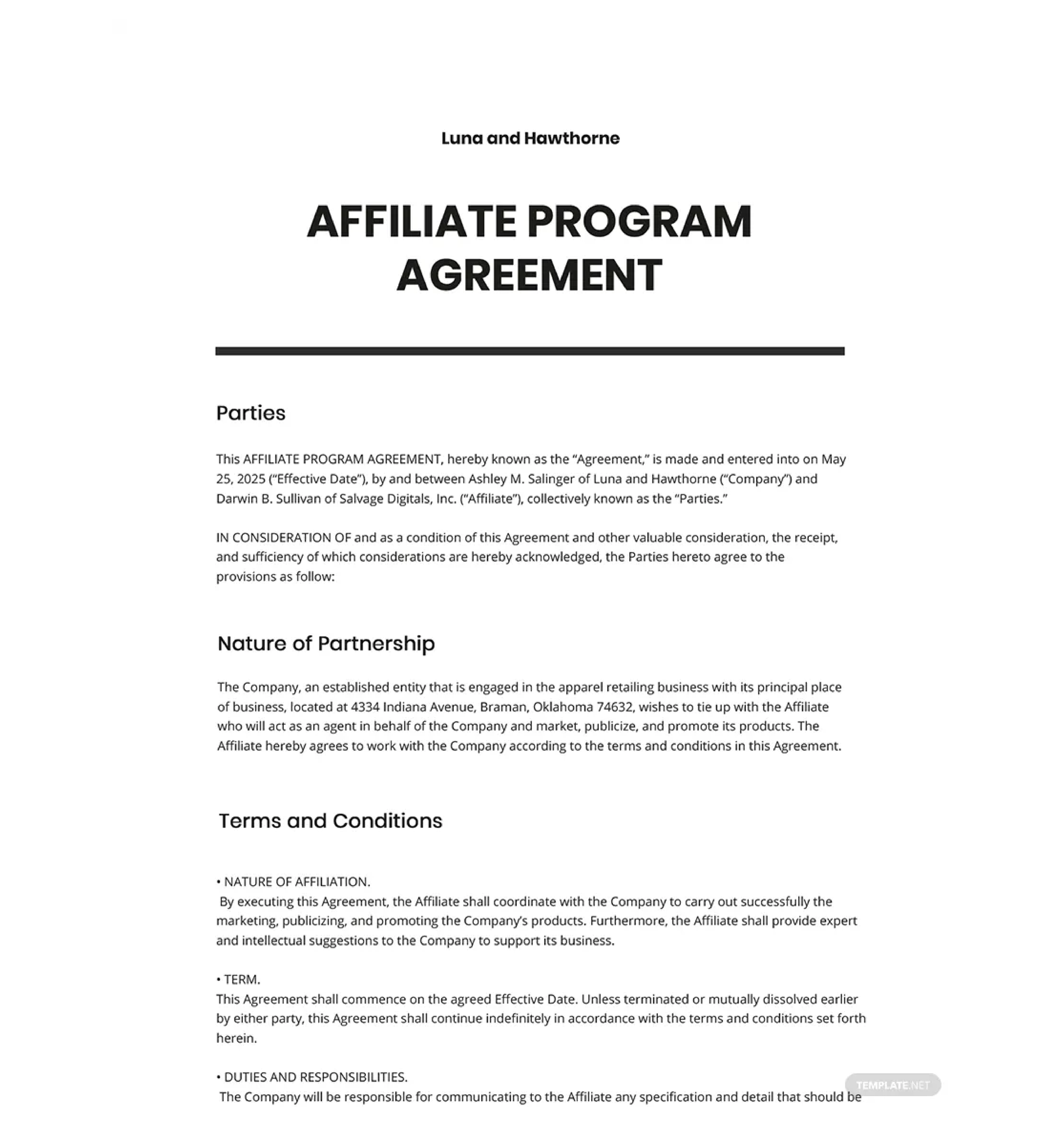 Let's get to the most important part of an affiliate marketing deal first - the terms and conditions.
We have all come across it on one occasion or the other, and any affiliate marketing campaign also comes with the brand's version of terms and conditions.
There will be strict do's and don'ts that the brand expects from their affiliate.
Take it seriously, and go through all of the terms and conditions in detail, at least once. If you are someone that usually scrolls to the last part, puts the check mark, and clicks on 'Agree', you would be surprised at how much consent you are giving to a brand without double checking.
There will be plenty of brand-specific details that every creator needs to be aware of before jumping into an affiliate marketing contract with a brand.
There are even affiliate marketing programs that will only give you one shot at a campaign, and failure to meet the affiliate requirement can lead to you getting kicked out from their program!
All this, and more of this will all be mentioned in the affiliate terms and conditions, so make it a point to go through all of the terms and conditions before you become a brand's affiliate.
You will have a feel of whether the brand aligns with your interests by going through its terms and conditions which makes it easy to know if you are in the right affiliate program or not.
2. Research About the Product or Service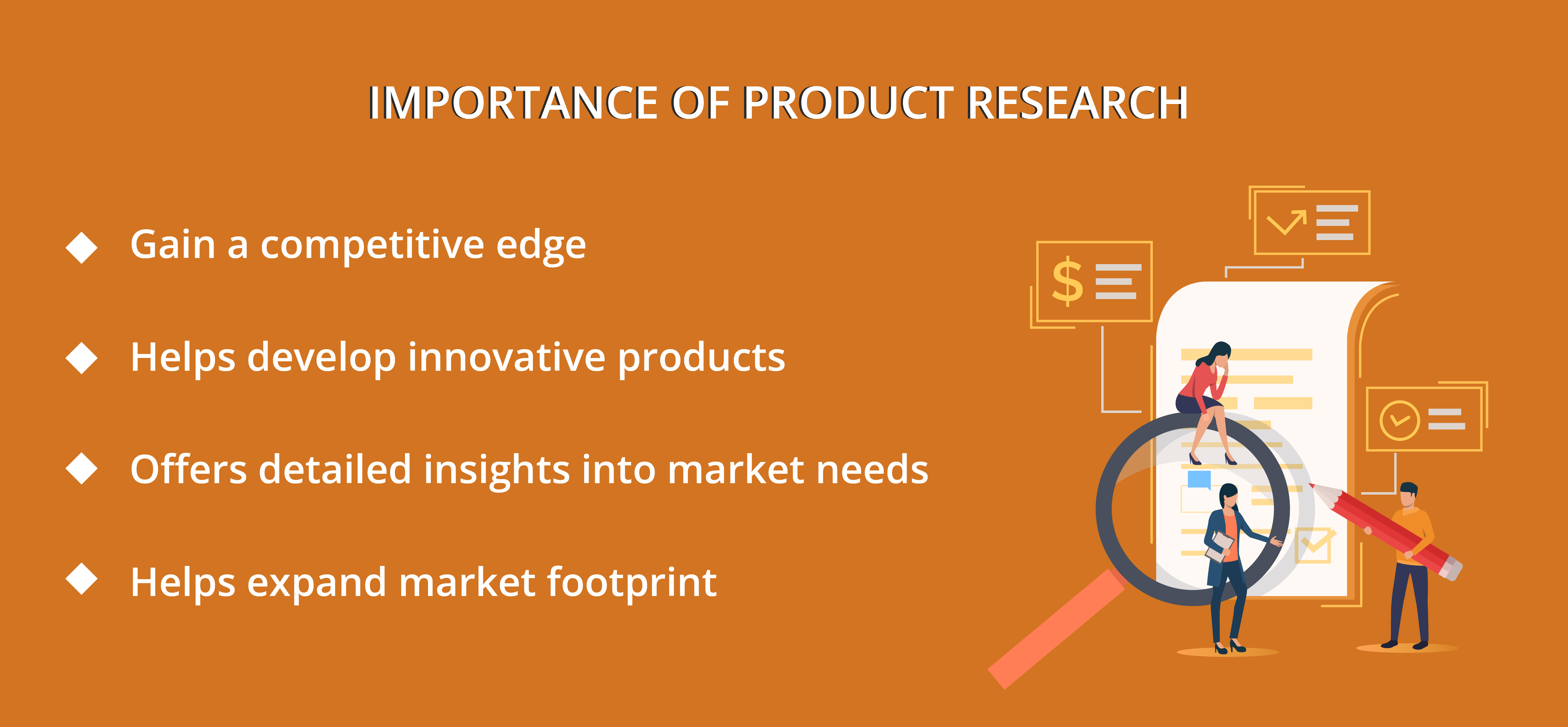 Before you commit to any affiliate marketing campaign, it's important that you get a clear picture and idea about the brand and the product or service you are going to be endorsing.
If you are new to influencer, and affiliate marketing, or have a smaller audience, you will be bombarded with requests for affiliate campaigns from brands and affiliate networks.
This can be very overwhelming, and you would often feel tempted to go with affiliate programs without much thought as the fact that you will start earning from your content makes you believe that this will be a good investment to consider.
However, it is important to give priority, and emphasis to your audience as well.
They are entirely responsible for ensuring that your affiliate campaign is a success, by clicking on your affiliate links and making conversions that will grant you the affiliate commission.
If you built an audience that is interested in a niche, and end up promoting a brand that has products or services that is completely different from your niche, your viewers cannot connect to the product or be interested in making purchases.
You could also end up endorsing a product that's not effective as you thought and might end up recommending a bad product recommendation which will greatly take away the credibility and trust you have built up with your community.
Always do your research and find products that you find to be good recommendations before committing to any affiliate marketing campaign.
3. Check the Affiliate Commission Rate

As a creator, you should always know your worth and set the standard when it comes to negotiations with any brand for possible collaborations.
Remember, brands would always try to look at their return on investment, rather than yours when it comes to a brand collaboration as everyone wants what is most profitable.
If you feel that the affiliate commission you are getting from a brand collaboration is less than what you should be getting based on how much conversions and brand exposure you can generate, do not hesitate to ask for a higher commission rate.
You also don't need to be doing an affiliate campaign that pays you a considerably lower affiliate commission than what you usually charge.
As a creator that does affiliate marketing, you are a brand by yourself, and depending on how big of a reach you have, you can negotiate and bargain for a better commission rate if you think the offer is low for the reach you are generating.
You can also consider comparing the default affiliate commission rate of some of the brand's competitors to get an idea about the value of the product or service you endorse.
4. Keep an Eye Out for Cookie Duration
As an affiliate, you need to vary about cookie duration, or when the affiliate program's cookie expires before committing to an affiliate program.
If you have no idea about what cookie duration is - it is the amount of time that a customer has to purchase after clicking on your affiliate link.
On average, the majority of the brands that do affiliate marketing usually offer a minimum cookie window of up to 30 days, but this is subject to change from one brand to the other.
As an affiliate, you need all the time in the world to reel in affiliate commissions, one after the other.
That's why you need to choose affiliate programs that have a cookie window of at least 30 days or more like 90 days, or even a year.
It should also be noted that there can be an unrealistic cookie window for some of the affiliate programs you might bump into, which can range anywhere from 1 day to 15-30 days which will have you on the ropes to convince viewers to make purchase decisions.
If you are wondering why cookie windows are important - it's key to the success of an affiliate campaign. Suppose you do an affiliate campaign today, and a viewer wants to make a purchase through your affiliate, but only after 20 days when he gets more money.
Now if you have a cookie window of 30 days, you will get the affiliate earnings.
However, if the cookie window was 15 days, the purchase would be made, and even if it was through your affiliate link, you will not get the affiliate commission as the cookie had already expired.
5. Go Through the Perks of Affiliate Programs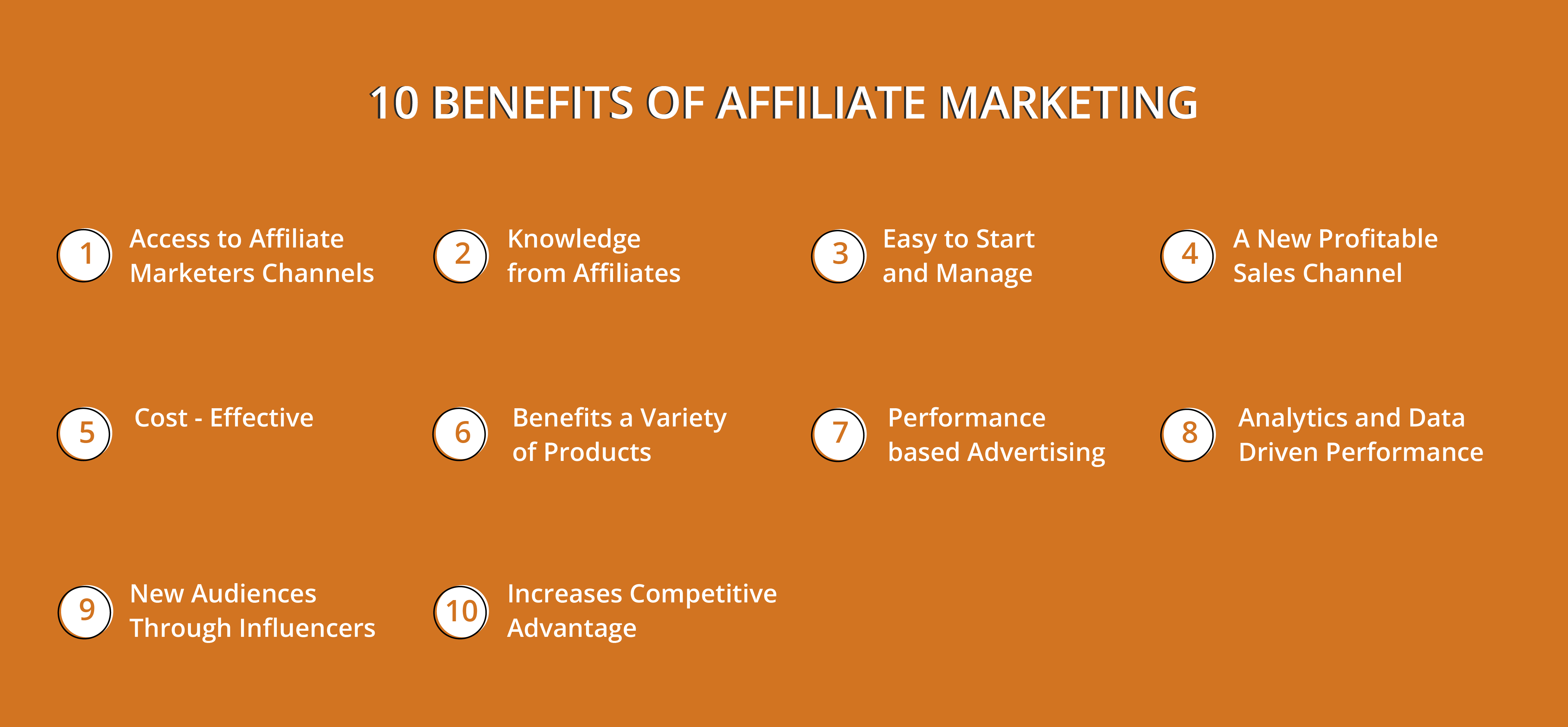 No two affiliate programs are alike, just like how different the brands that host these programs are.
You can find stark differences in the affiliate commission rates, payout formats, minimum threshold to withdraw funds, application and review process, and almost every other aspect of the program.
That's why you need to always through the perks and benefits of affiliate programs before finalizing a program as your ultimate affiliate program that you want to join.
In most case scenarios, the brand will have a dedicated landing page with details about its affiliate program like how to join, and all the benefits you get by being an affiliate partner.
If the brand you want to join does not have this, send an e-mail, and someone will get back to you.
Ideally, you want to focus on affiliate programs that offer creative resources like banners, and text links. They make your affiliate marketing campaign so much easier as you won't have to go through the hassles of creating them yourself.
Another added bonus of joining an affiliate program with creative resources is that promotional items like banners, and text links will have all the information you need to promote their product, services, and seasonal promotions.
There are also affiliate programs that will have designated affiliate managers looking after individual affiliates, which is again a great thing to have as you can get instant responses to any queries.
The Final Verdict
At the end of the day, it all comes down to finding an affiliate program you love, and enjoy making content about, instead of doing it just for the high affiliate commission, or low minimum threshold.
Unless you are able to put your heart and mind into fully committing to an affiliate marketing program, don't join.
Also, just because you got an e-mail from an affiliate marketing network or brand, don't jump in.
If the opportunity you received is good, proceed, if not wait - for good things happen to those who wait. Always know your worth and keep making efforts to improve your brand value as a creator.
Initially, affiliate campaigns may sound like a big mountain to climb, and you might not generate a lot of affiliate earnings, but over time, and with experience, you will learn affiliate marketing, and become a professional who will always have a stable side revenue from your content.
The best thing about affiliate marketing is that you only need to create the initial content, and as long as your content makes the rounds for years to come, you will keep on generating revenue!