Instagram
How to Make (More) Money on Instagram
Go beyond the basics of Instagram monetization with our complete guide on how to make more money on Instagram. Learn advanced strategies for money making on Instagram and start earning more from your Instagram account.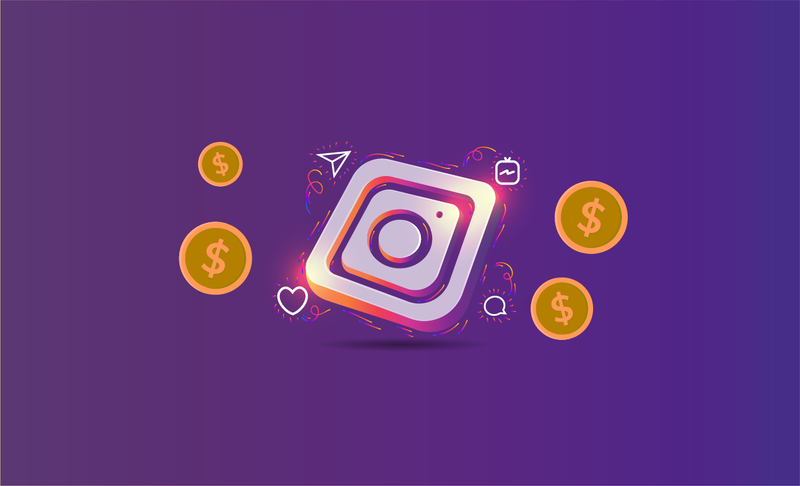 There are endless opportunities to make money on Instagram today, thanks to how popular the social media platform has now become.
While mainstream strategies like sponsored posts and collaborations are great ways to generate revenue, we go even beyond this time with some more innovative ways to make even more money on Instagram.
If you are new to Instagram, or not sure about how to make money on Instagram, check out our guide on how to make money on Instagram.
If you are already familiar with some of the basic strategies on how to make money on Instagram, here are some more advanced ways of money making on Instagram for creators:
1. Affiliate Marketing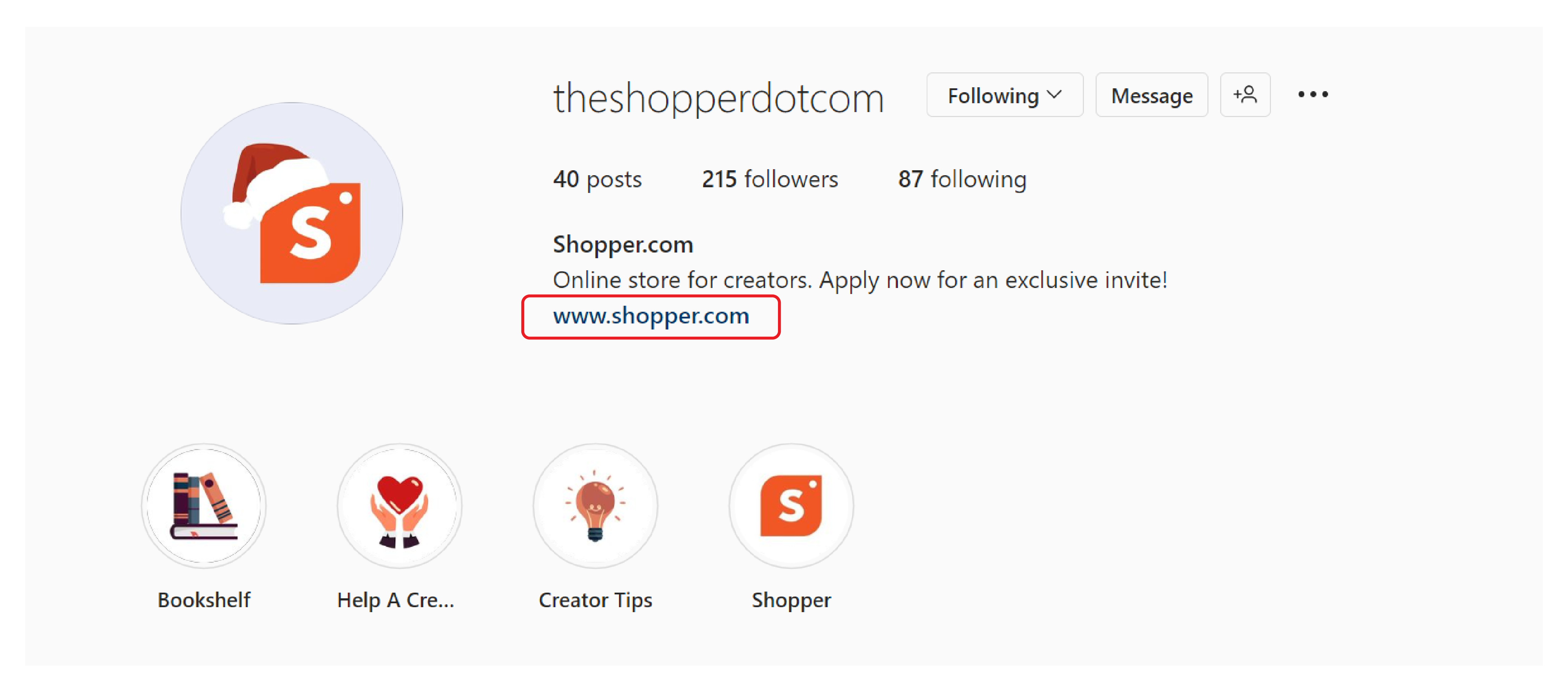 Affiliate marketing is one of the best ways to make consistent revenue on Instagram.
Not only does it help you generate more revenue, but Instagram affiliate marketing is also great to improve your overall reach, engagement, and Instagram profile growth.
There are also different levels of brands that are constantly on the lookout for creators with different levels of following.
As more established influencers with 100K plus followers are expensive, there are smaller brands that would love to collaborate with creators that have smaller followings as they are more affordable.
Recent updates to Instagram like the Instagram Reels have also made it more accessible for creators to reach target views and engagement for affiliate marketing campaigns.
There are also affiliate networks that can help you find affiliate marketing collaborations with the right brand, which further improves the accessibility of affiliate marketing on Instagram.
2. Brand Collaborations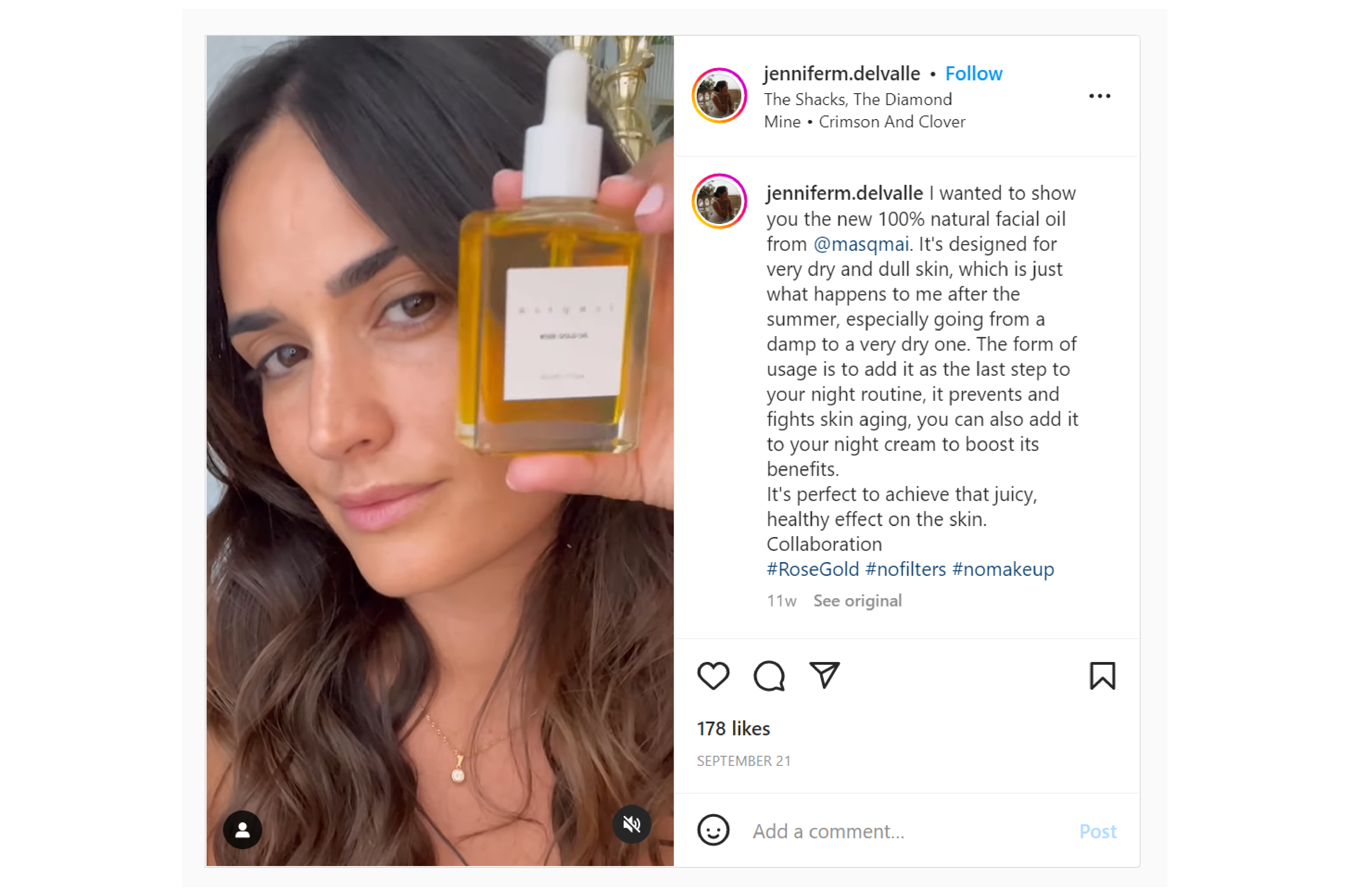 Brand collaborations are great to earn some quick bucks on Instagram.
If you are active on Instagram, you must have come across posts that are shared by both brands, and influencers as a collaborative posts.
Sometimes the videos are posted together as a collaboration post, whereas other occasions may feature both the brand and creator posting the same content as different posts.
Brand collaboration is basically an Instagram-sponsored post where the brand pays a creator on Instagram (an influencer with more than 10K followers on most occasions) to create tailor-made content promoting the brand or its services.
The reason why brands commit to brand collaborations is to get more reach to their brand, and services. That's why brands usually collaborate with influencers who have an established following.
The idea behind spending money on an influencer to promote a product or service from their brand is to convert the followers of the influencer into possible consumers who has more probability of buying a product promoted by their favorite influencer.
3. Instagram Shop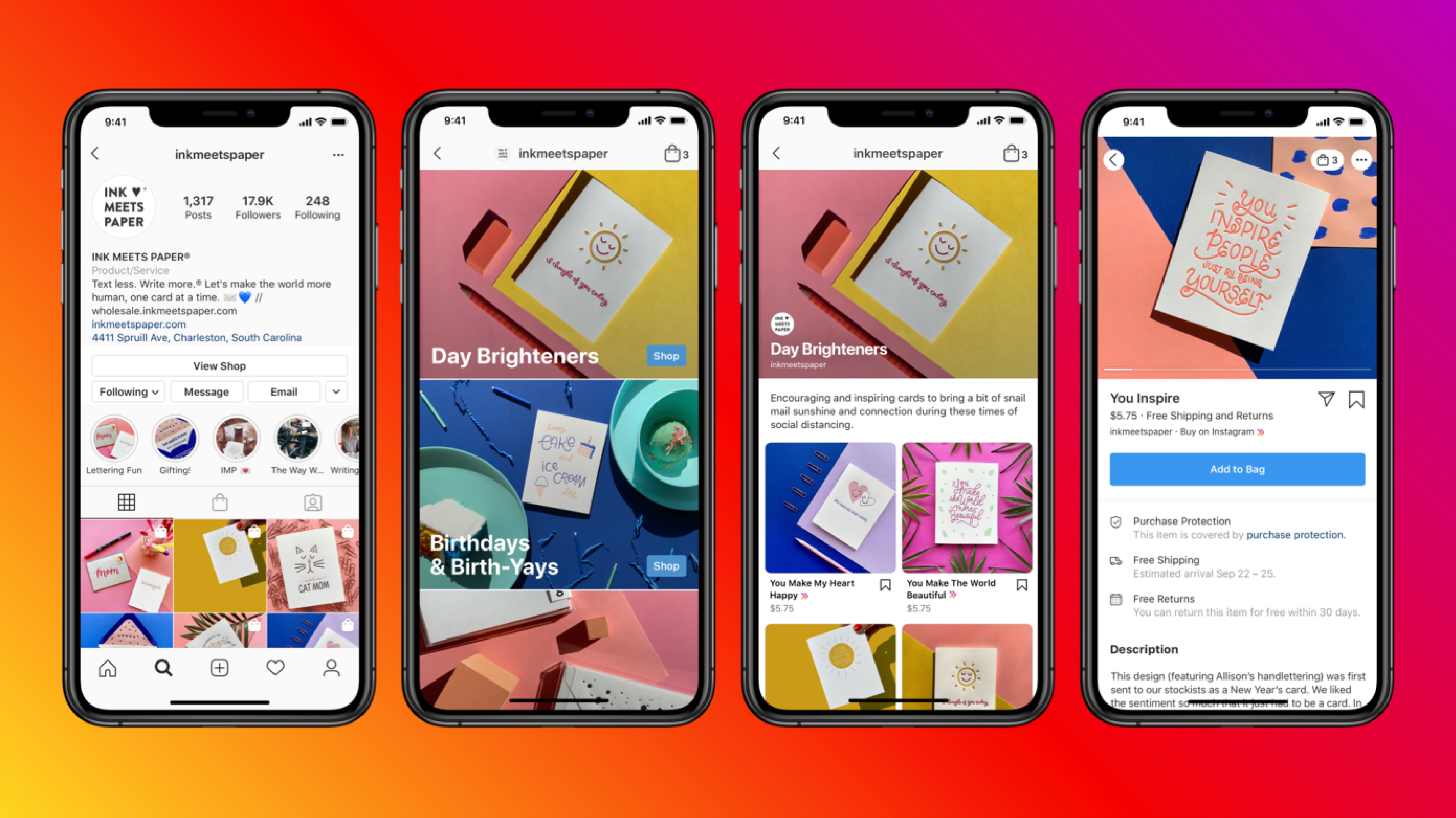 Set up an Instagram shop on your account to convert your followers into potential customers.
With the recent introduction of Instagram Shopping, it has become relatively to set up your own shop on Instagram and start selling products.
The best thing about Instagram shops is that anyone on Instagram can check out your profile or find your shop through a story or suggested posts.
Once they enter the shop, they can navigate through the business page, browse the products you have on offer, explore product collections, and make purchases within Instagram itself.
To set up an Instagram, you will need to convert your normal Instagram account into an Instagram business account. That can be done by navigating to settings, choosing account, and clicking on 'switch to professional account'.
You will then be asked to select the category of your business.
Once that's done, you will only need to connect your Instagram shop to a Facebook page and you are all set.
Next, you will need to upload your product catalog which features a list of all your products, inventory, and product descriptions.
You can set up the product catalog either through the catalog manager or through the e-commerce platform manager.
Sent your account review, and once that's done, you can start listing your products on Instagram. Whenever someone makes a purchase, you will earn money.
4. Visual Content Creation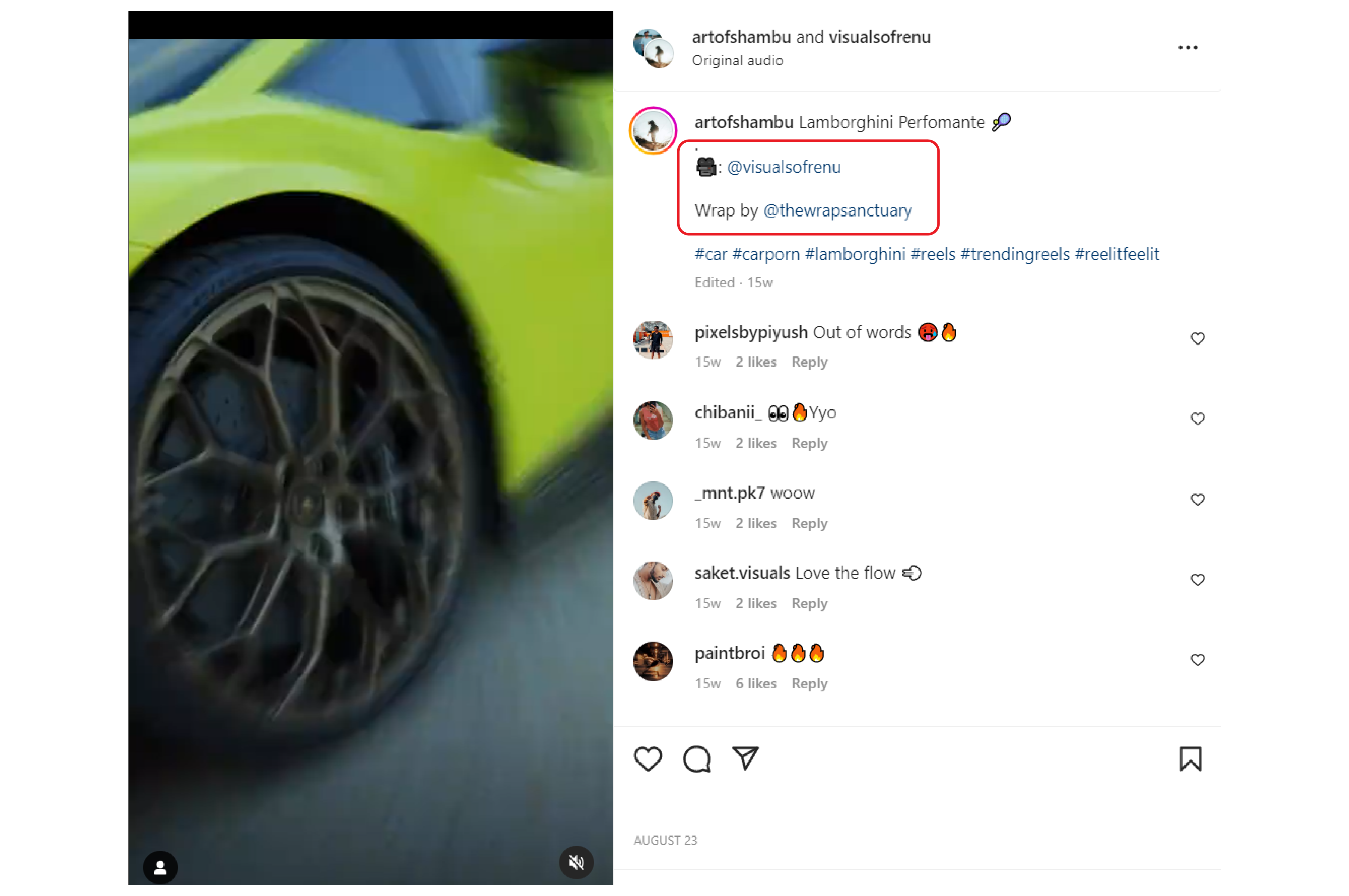 Instagram is so competitive today that there is intense competition between creators to be on top.
That's why there is a never before seen demand for visual content creators on Instagram. There are also many visual creators who became huge successes by selling their visual content.
Many creators need help with video content to make sure they can create high-quality visual content for Instagram.
When it comes to niches like travel, lifestyle, and photography, you need to be very creative with cameras to get the best result on your videos.
If you have this skill, consider showcasing some of your best photos and videos.
This will draw interest from creators that are looking to hire a videographer, or photographer to help with their next Instagram post.
Brands are always on the lookout for amazing creators that can create professional videos, and they are more than happy to meet your demands, be it monetary or high-quality gear.
Land yourself in rewarding collaborations with influencers, creators, and established brands to start earning stable revenue from Instagram.
5. Instagram Live Badges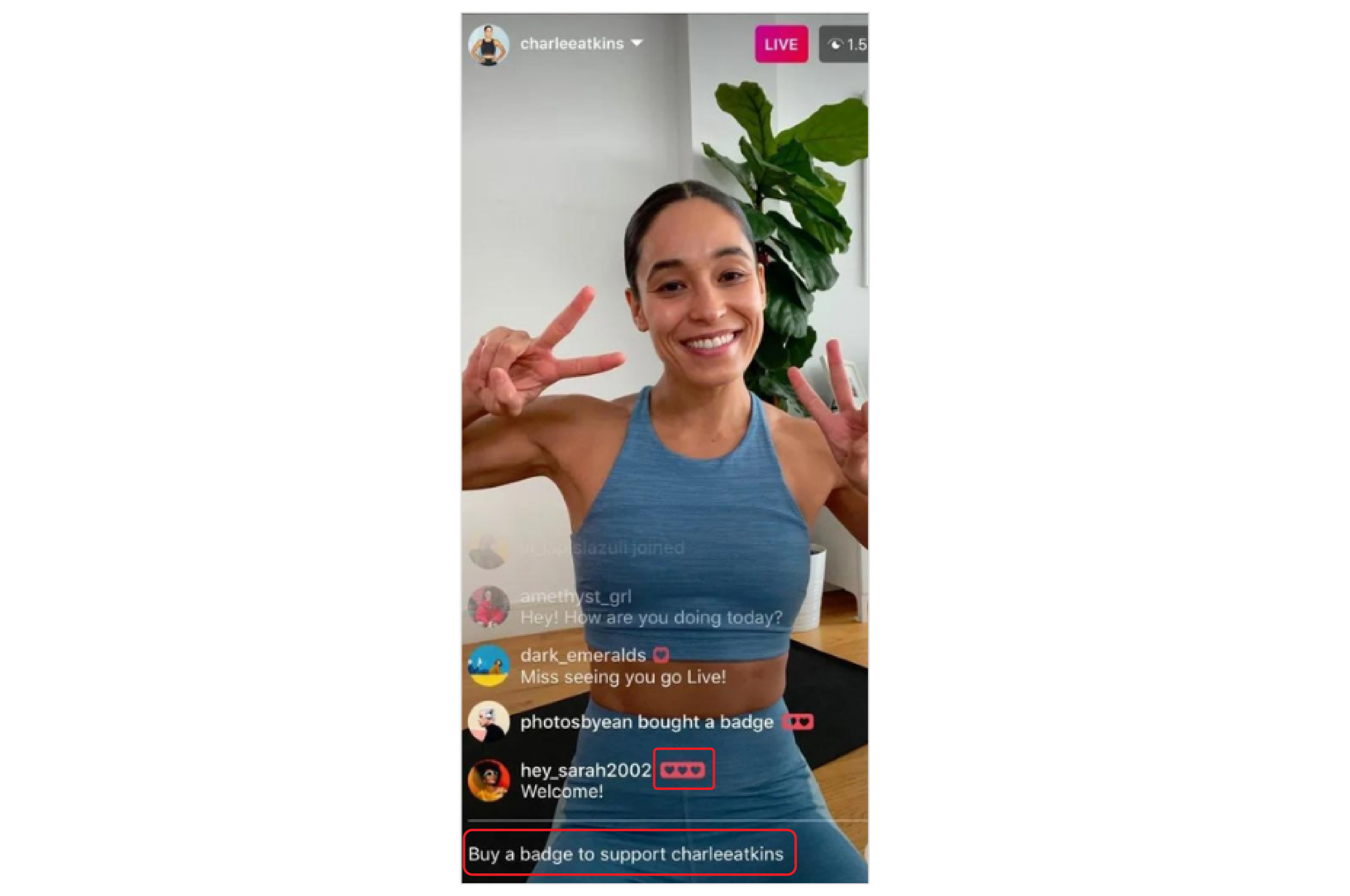 If you are an Instagram creator from the United States, you can start earning money with Instagram live badges.
Badges on Instagram Live are more or less similar to bits and donations on Twitch and live gifting on TikTok.
Your followers and viewers who are watching your Instagram live can purchase badges and they will have a heart next to their usernames when they send a chat, to signify their purchase.
Creators in the US with Instagram live badges enabled can see the total number of badges they purchased and their total earnings.
You can also set up goals and track the goal progress by clicking on the "View" option on your live.
To check the earnings report after the Instagram Live, head over to your professional dashboard on your Instagram profile, and click on "Badges".
Your followers and viewers can purchase multiple badges that cost USD 0.99, 1.99, and 4.99!
To turn on your Instagram live badges, head over to your Instagram profile, click on the "Professional Dashboard", and look for the "Set Up Badges". Please note that only eligible users will see this option.
Click on "Set Up Badges" and complete the process to start earning.
Creators who are above the age of 18, with at least 10,000 followers that comply with Instagram Partner Monetization policies, and community guidelines are eligible for Instagram live badges.
The feature is expected to be expanded into the UK, France, Spain, Italy, Germany, Japan, Australia, Turkey, Brazil, and Mexico soon.
6. Paid Courses
One of the best things about Instagram is that there is something for everyone on the platform.
With the right content, everything is also possible, and there is great scope for educational content like tutorials, courses, and skill-building content.
This is similar to most of the other methods we discussed above
The only difference is that instead of making direct revenue, you will be redirecting your followers to your website or the website that hosts your course.
Alternatively, you can also host Instagram Reels that feature snippets of what you have on offer through your course and reach an intended audience quicker.
This will help more people find details about your courses and masterclasses and help them follow and even buy your courses, which will again increase your revenue.
If you are a creator who is an expert on a particular subject, topic, or niche, considering about monetizing your Instagram content this way can be great to improve your overall revenue.
To get the best results and make the most money through courses, it is highly recommended to consistently share short videos accompanied by links to the full video which require a subscription to access.
Use the right hashtags, to make sure that you are always reaching the right audience.
7. Instagram Coach or Consultant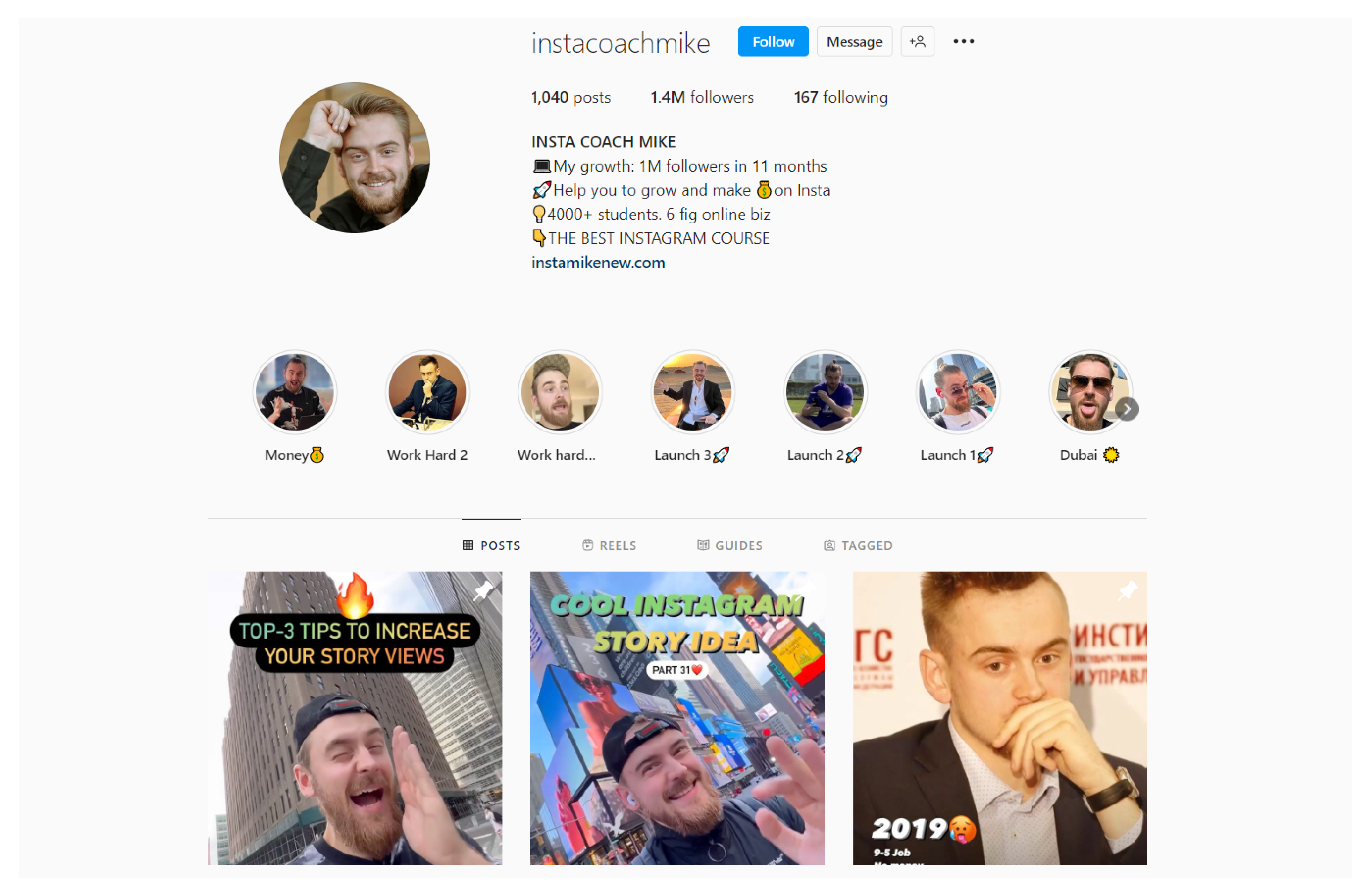 Online services, consultation, and private coaching all gained massive traction during the pandemic period with many countries issuing lockdowns and disrupting life as we knew it.
As people spent more time at home, private coaching sessions and the consultation industry bloomed to an all-time high in terms of demand and popularity.
Instagram, which also witnessed an impressive growth during this period as artists, creators, influencers, and even celebrities spend more time online, interacting with fans and followers, also had a massive bloom of coaches and consultants.
From fitness trainers to marketing coaches, relationship consultants, and many more niches, you can find Instagram coaches for almost anything today.
If you are an established creator in a particular niche, you can definitely consider offering coaching and consultation for people that follow your niche.
Coaching sessions on Instagram are mostly organized online through Facebook Rooms, Zoom Calls, or any other face time applications.
You can also host workshops that feature group sessions for a few days focusing on specific topics of interest, and featuring guest coaches.
Successful Instagram coaches and consultants are in great demand and can make a lot of money by sharing their expertise to your followers on Instagram.