Expert
How to Make Money on Instagram
Everybody wants to know how to make money on Instagram. Confused as to where to begin? Don't worry, we'll show you how to monetize your Instagram account.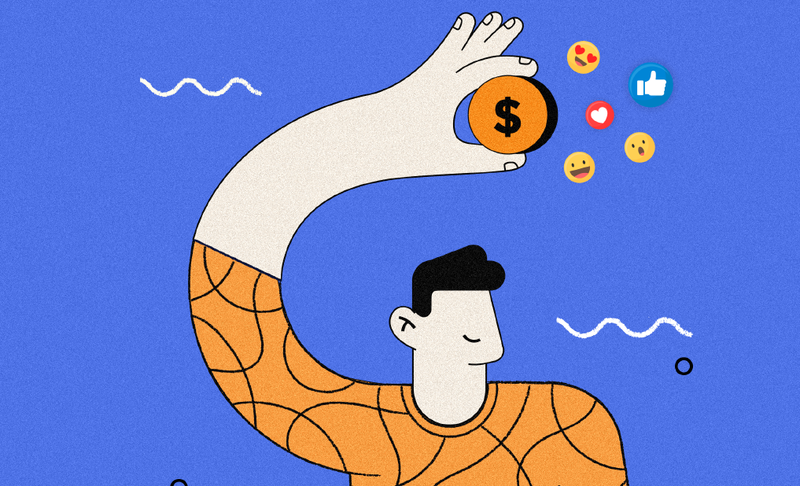 Instagram is fast becoming a platform to find potential investors for creators. Regardless of the niche your content is focused on, everyone can find one brand or the other that has products in the genre they make content on. This has made it possible for every creator, regardless of how many followers they have to make money on Instagram.
Unlike social media platforms like YouTube and Twitch, Instagram is yet to introduce a monetization policy. However, rumour has it that they are seriously considering coming up with a monetization structure. With YouTube introducing YouTube Shorts which is their version of trending Instagram Reels, we can be hopeful about Instagram introducing a full fledged monetization feature, very soon.
For now, let us take a look at the different ways on how you can make on Instagram even without their monetization feature.
Can you actually make money on Instagram?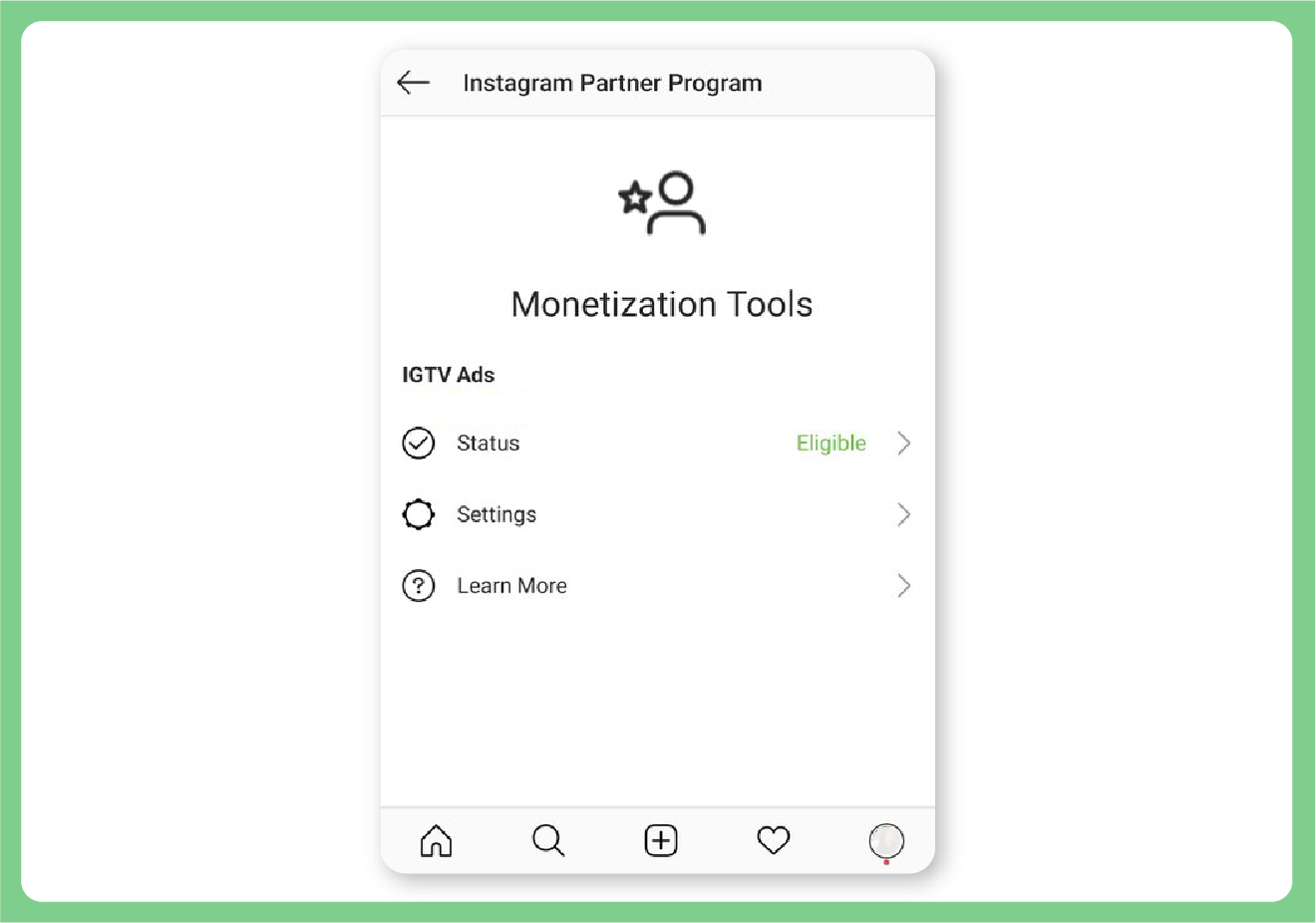 Yes, you absolutely can. There are plenty of ways, even without a monetization option from Instagram that creators can use to earn some cash with the content they make. If you have a relatively good following and you are sure about being able to convert some of your followers into sales, you can consider approaching potential investors and brands. Here are some options you can consider to make money on Instagram.
Approach brands and promote their products to your audience.
Become an affiliate and market a product to earn commissions from multiple brands.
If you have interesting products, market and sell them through Instagram.
Sell photo and video content as licensed material
Becoming the brand ambassador and promoting brand specific products.
Creators from the US, UK and Australia can monetize their IGTV videos through IGTV Ads.
How do you make money on Instagram?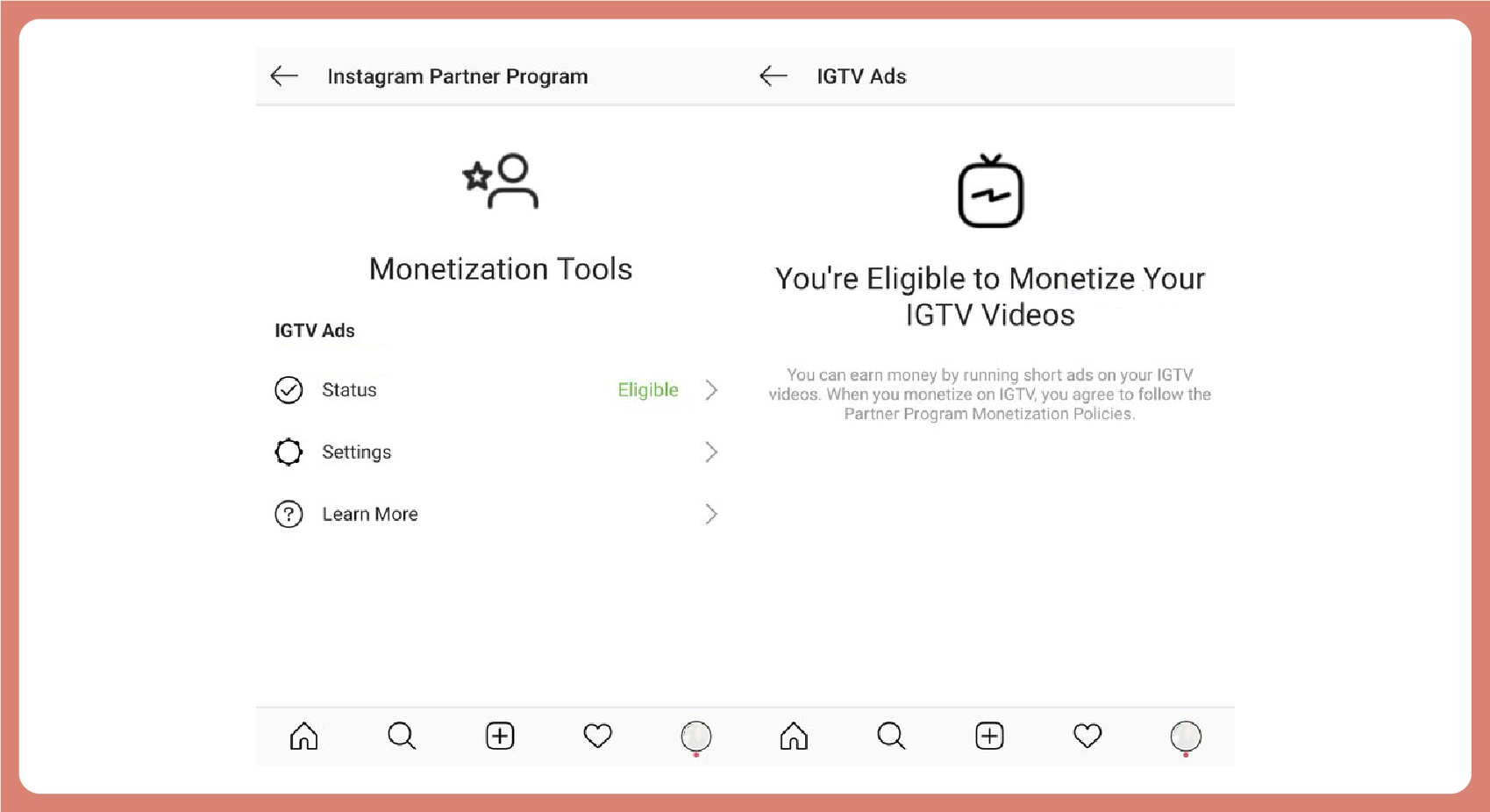 The pandemic has helped influencer marketing grow a lot faster in recent times. Thanks to people being largely restricted to their homes, time that is spent on social media platforms like Instagram went over the roof during the last year and a half. Many influencers also benefited from this swing with a great rise in the number of followers they had. Several brands had already started investing in creators for their brand promotions even before the pandemic.
Having to pay much less than film stars who endorse the same product, reaching a micro audience at a grassroots level, and evergreen engagement thanks to the consistent upload from influencers have all prompted brands to invest more in influencers.
Instagram has also started offering monetization for IGTV videos for creators that are based out in the UK, US, and Australia. You only need to be 18+ and have access to a professional account (creator or business) to be eligible for IGTV ads.
As an influencer, you can always consider approaching brands that relate to the content you make. For instance, if you are an influencer that focuses on beauty and skin, you can consider approaching cosmetic and beauty brands for possible collaborations. Several brands also offer visitors the option to apply for affiliate partnerships that let users earn money through commissions.
What are affiliate partnerships and how do you apply for them?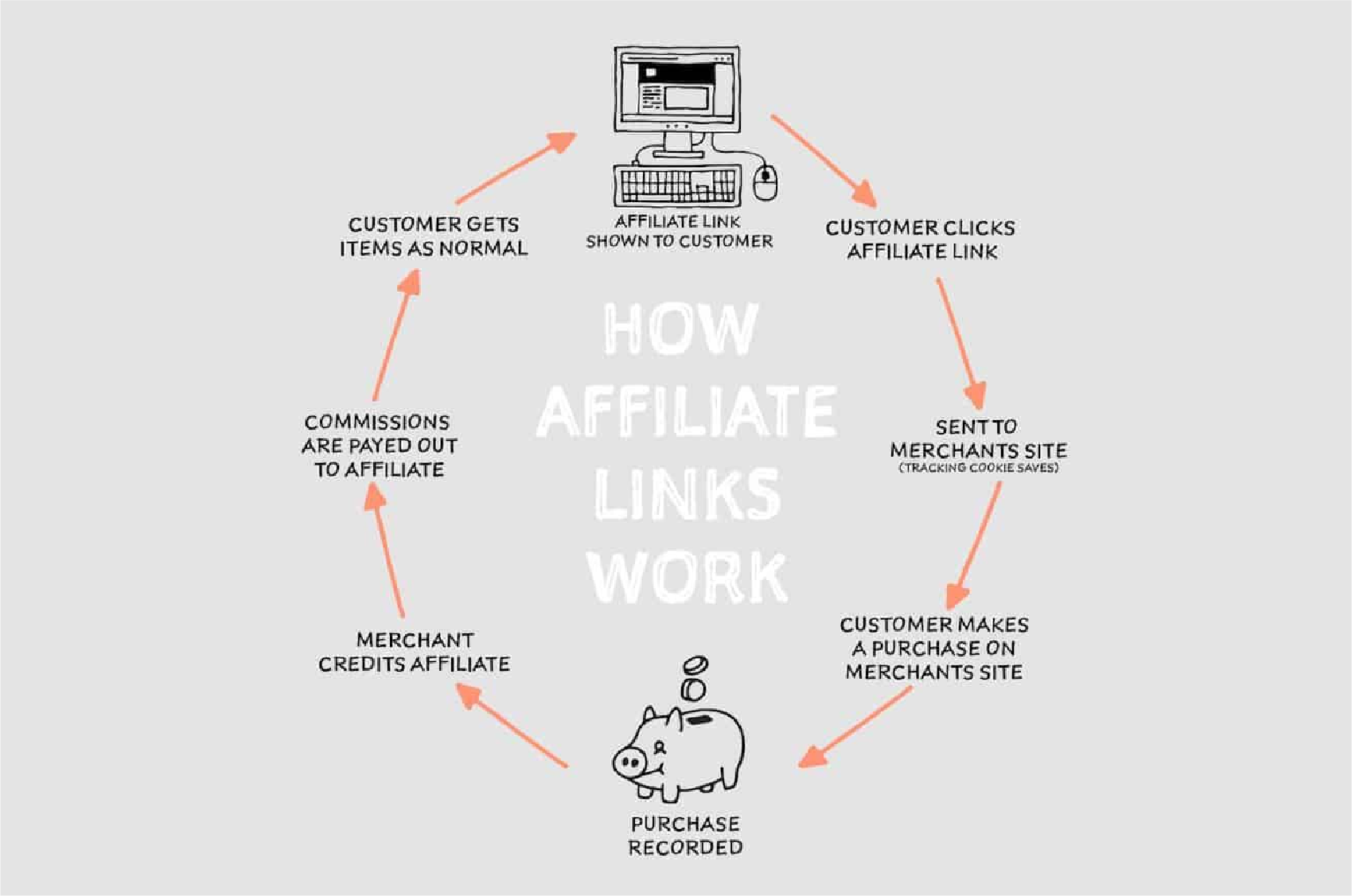 An affiliate partnership is a contract between a seller and a marketing agent, which in our case is the influencer themselves. Once you are accepted into an official affiliate partnership, you are eligible to earn commission from every sales conversion that you complete.
If you are 100% confident that you can promote a product on your website or social media handle, you should consider applying for affiliate marketing. Most companies offer this option today and you can find a tab that lets you apply for the affiliate program on their websites. Make a catchy resume that grabs the attention of the brand or company you wish to join as an affiliate with. If they approve your request, you will usually receive discount codes, product referrals, and affiliate links that you can use on the content you create.
Whenever any of your followers make a purchase of the product through your link, you will receive a commission that was agreed to when you made the partnership with the brand or company. Looking from the company's side, they also get profit by completing a sale, making it a win-win situation for both the creator and the company offering affiliate partnerships.
How can you promote affiliate links on Instagram?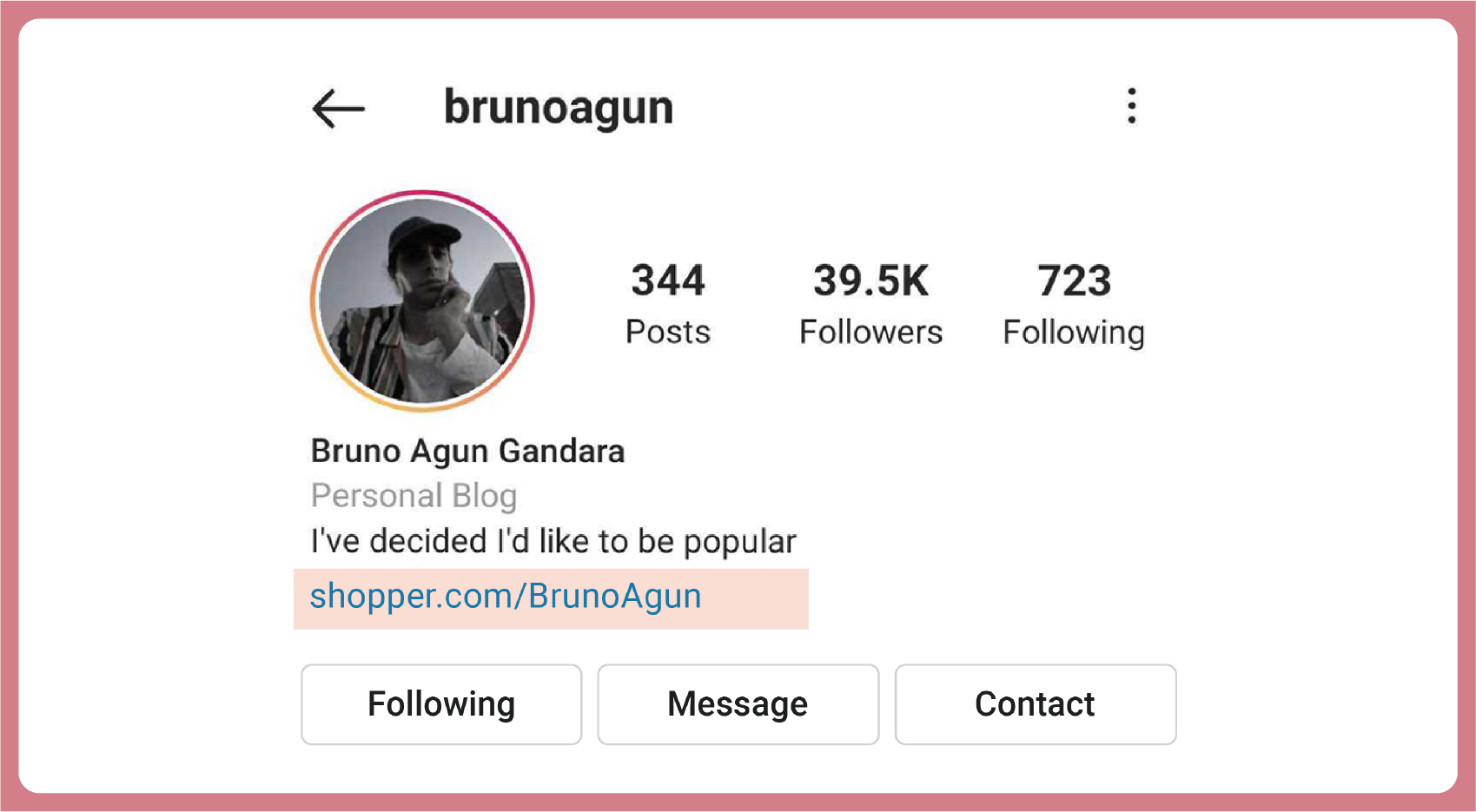 There are several ways to promote affiliate links on Instagram. If you are unsure about how here are some simple but efficient ways to earn commission from conversions of your affiliate links on Instagram:
Add the affiliate link on your Instagram bio
Add affiliate links on swipe up stories (you need 10K followers to enable this feature)
Add affiliate links on stories, posts and descriptions (non-clickable)
Start an account on link sharing platforms and redirect viewers to multiple affiliate links
Create sponsored posts and add the partner's Instagram page as a clickable link.
Can you sell products on Instagram?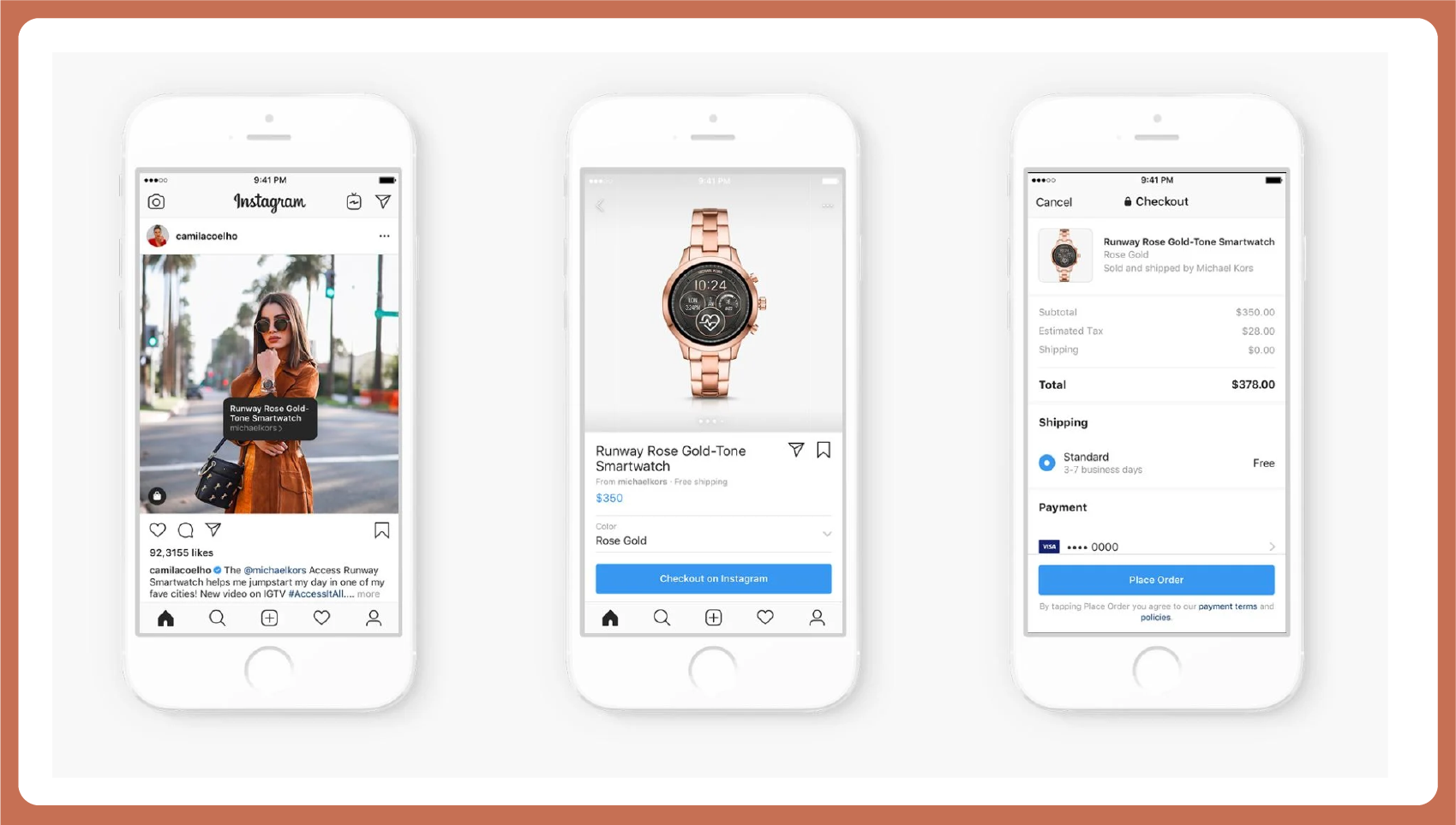 Instagram Shopping has made it possible for every creator out there to sell their products on Instagram. If you are not interested in endorsing brands, or making money by promoting products from other brands, and instead want to promote your brands, this is what you need to be doing. Just make sure that you are selling the right product on your website, and fill out your shop details in the commerce manager they have.
You will need to set up a business account before you can start selling products on Instagram. Here is a step by step guide on how to set up your Instagram business profile.
Create a separate business profile on Instagram
Click 'Settings' and tap on 'Business' and look for the 'Shopping' tab.
Click on the 'Product Catalog' you want to connect to your account.
Select 'Done' and you are good to go.
Now that you are done setting up your business account, you only need to promote this profile and make people click on the products and convert the clicks into sales.
How does sponsored content work on Instagram?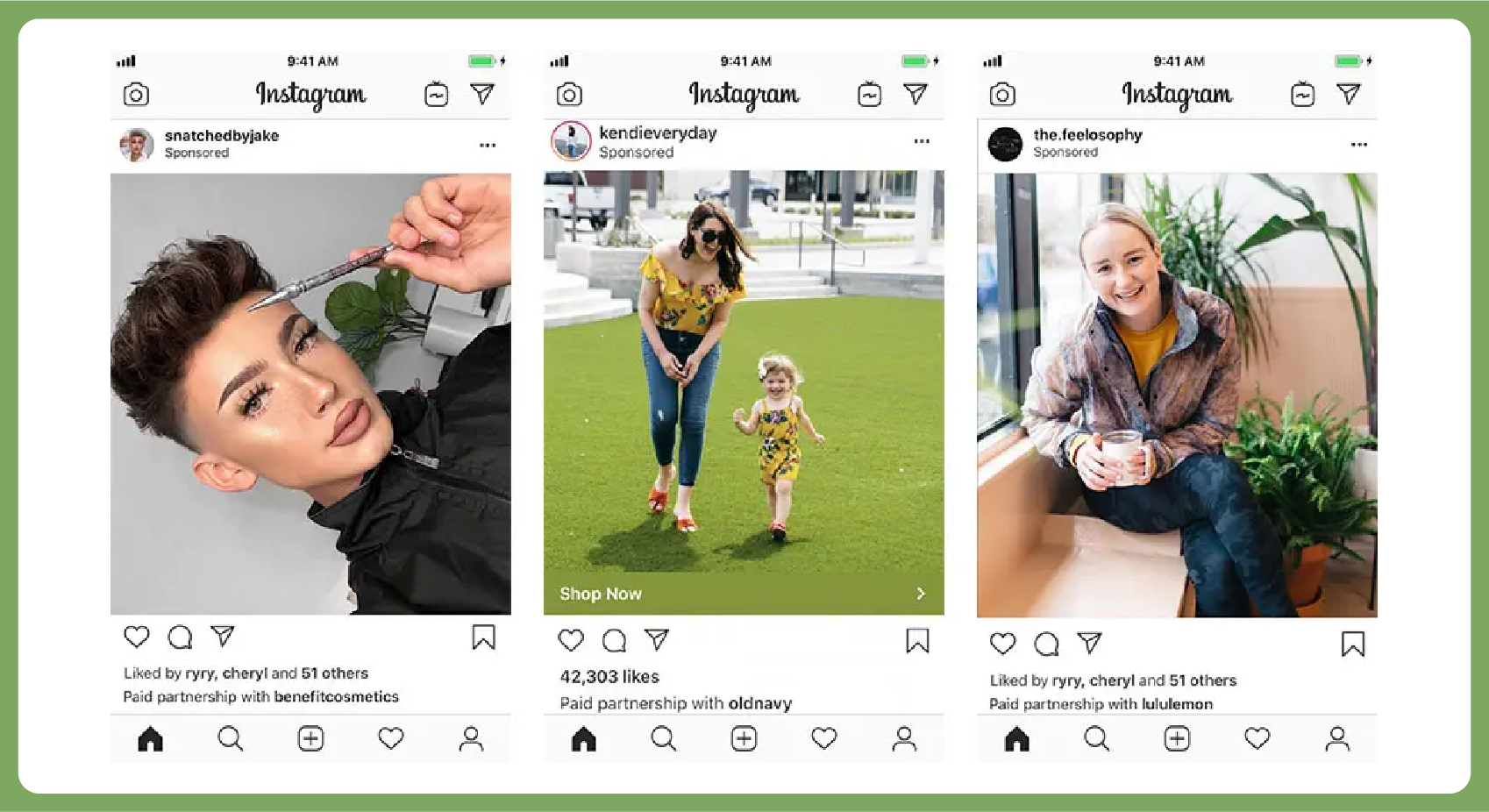 Sponsored posts on Instagram are content that's created and published by an influencer in exchange for compensation from a brand or sponsor. If you are an established influencer with an amazing following, it is easy to convince your followers and direct them towards a particular brand or product.
Instagram rolling out the branded content feature made it even easier for influencers to connect with brands or companies that have products they can endorse. This has also made it easier for influencers to create branded partnerships with businesses on Instagram, and tag the brands in the endorsement content they create.
Your followers can directly head over to the product page, and make a purchase, or consider checking out the brand you are promoting Instagram page. This will help the brand get more followers and reach, and help you earn a commission as previously agreed with the brand you have partnerships with.
To upload a sponsored post on Instagram, upload the post or story as you normally do and go to "Advanced Settings". From there select "Tag Business Partner" and tag the brand you have associations with. Once they approve the tag, you can publish the content and have the brand highlighted on the post.
Can visual creators sell their content on Instagram?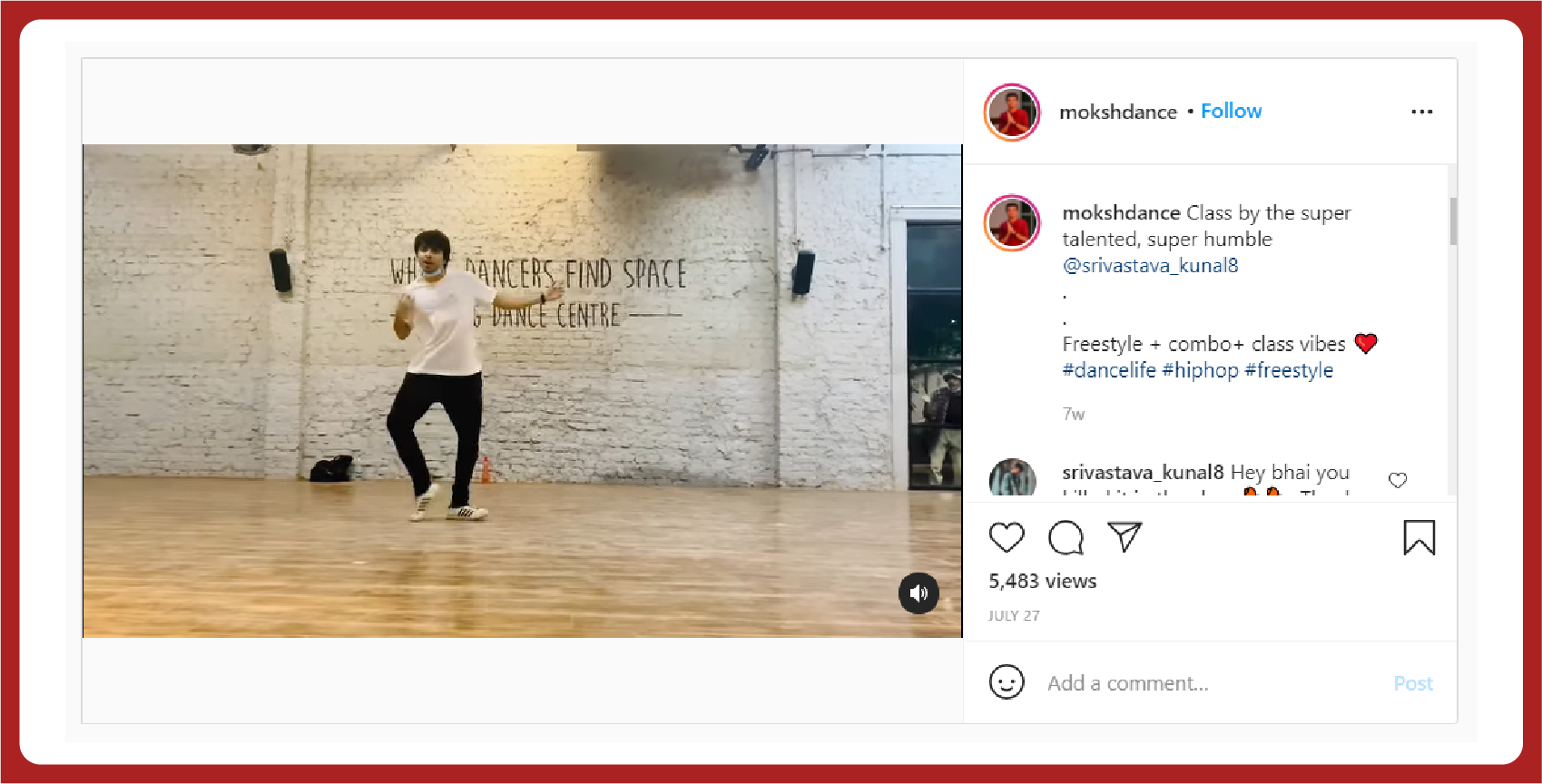 Yes, they can. It is visual creators that can make the most of Instagram business. If you are a travel vlogger that regularly uploads visual content on your Instagram profile, and has a good number of followers, chances are pretty high to be invited by tourist destinations like resorts, and staycation spaces. You will only need to create sponsored content based on your time at the place and thereby get the attention of more people to the destination.
Another great way for visual creators like artists, and singers to earn money from Instagram is by uploading the artworks and covers they create. Artists can get their works sold at amazing rates, and they also get a global audience without spending a dime. Using the right hashtags further ensures that the right people get to see and admire your piece of art.
A musician, on the other hand, has the chance of getting their music heard by people in the music industry. There have been several influencers who landed themselves with great record labels after some of their content on Instagram and other social media handles went viral. So yes, any creator can sell their content on Instagram. It's only a matter of figuring out how you can get your content to reach the right brands.
How can you use an Instagram account for social media marketing?
Instagram has been continuously introducing new updates regularly that have all made it easy for influencers to promote content on their website. This has given amazing power to the hands of Instagram influencers to approach leading national and international brands for paid collaborations and sponsorships. If you are someone who wishes to use your Instagram account to make money through social media marketing, here are some tips to consider.
Approach leading brands with confidence
Focus more on Instagram Reels as they have better engagement rates.
Create quality content on your Instagram profile
Stay consistent so that more brands notice your profile
Add contact info on your bio and check your emails regularly.
Offer to provide cross platform promotions on platforms like Facebook and YouTube.
Make it clear on your bio that you are open to paid collaborations.
How much money can you make from Instagram?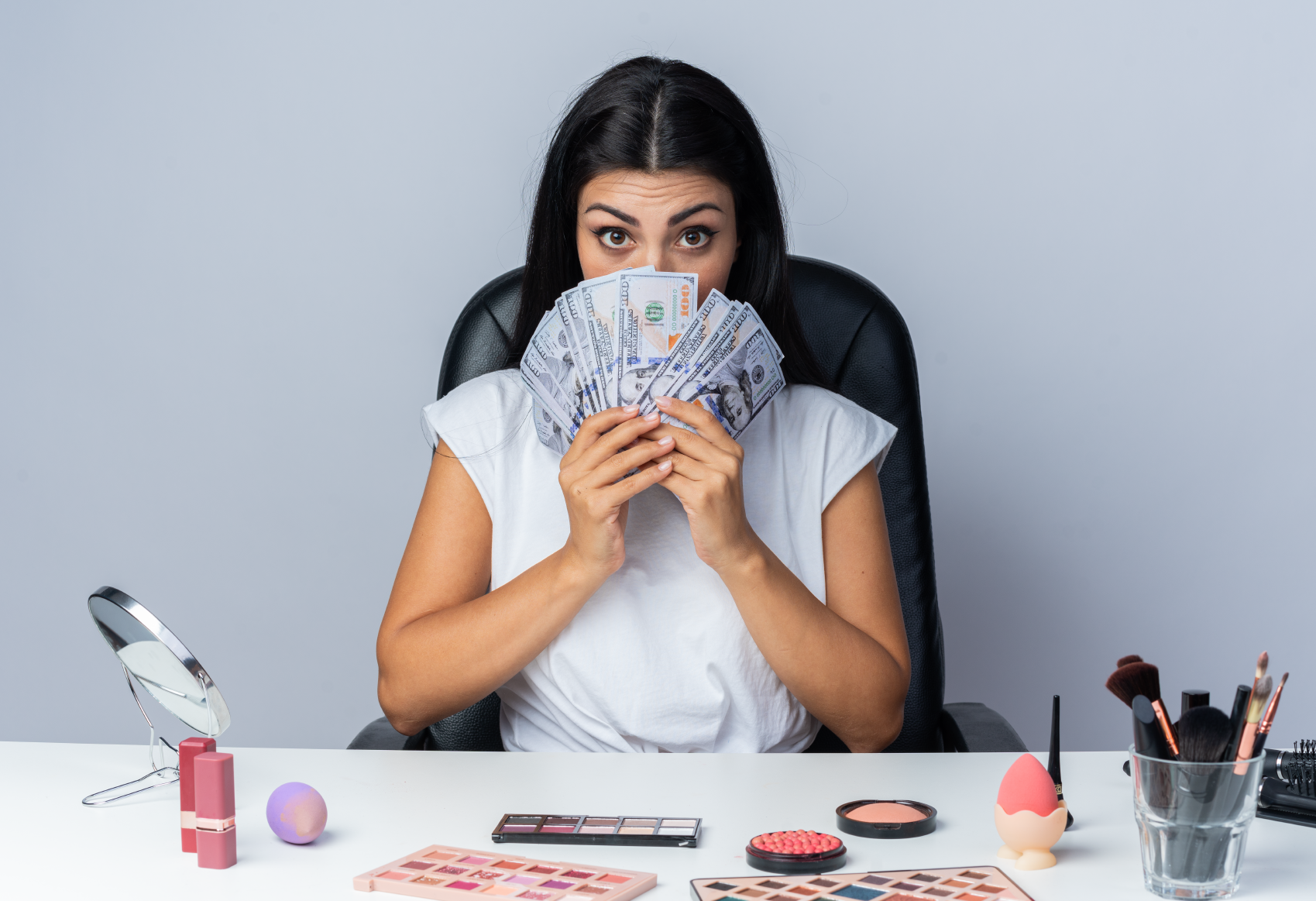 A lot. That's exactly what you can expect to earn from Instagram if you are an established influencer with more than 50K followers. Follower count matters a lot for Instagram business and unless you already have an established following, it is best to first work on that and build a community.
On average, influencers that have anywhere from 50,000 to 80,000 followers can expect to make anywhere around $200 per branded post or paid collaboration they do. However, these figures are entirely dependent on the brands you associate with and how much they are willing to spend on promotions with an influencer.
Once you hit 100,000 followers, you can expect an increase of at least $10.00 for every 1,000 followers that increase on your account. However, these statistics do not in any way suggest that you can only be monetized if you have at least 50,000 followers. Many smaller brands would be more than happy to collaborate with smaller influencers as they would be a more affordable alternative than an Instagram influencer with 50K - 100K and above followers.
Will Instagram introduce its monetization policy in the future?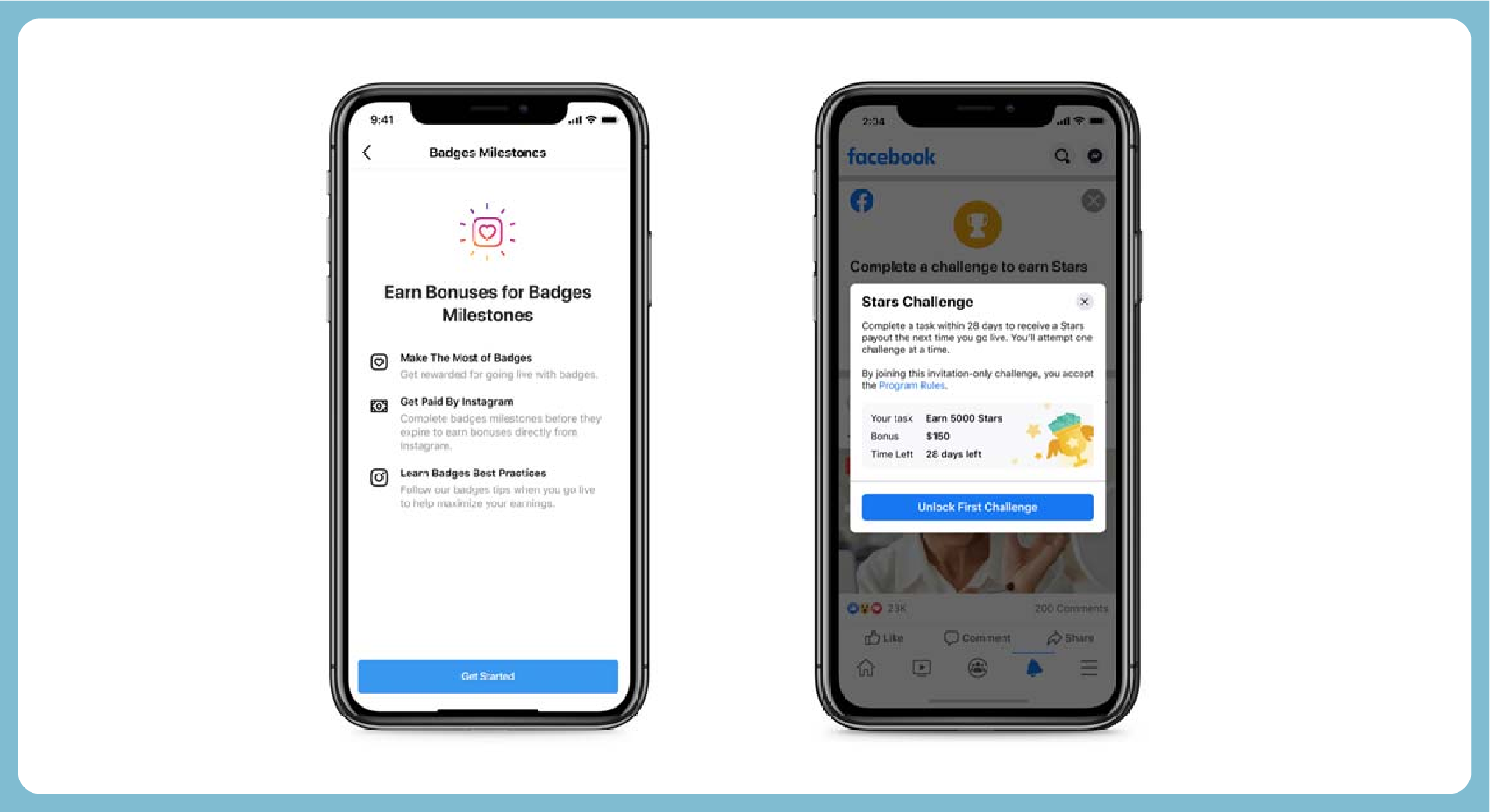 Even though a full fledged monetization policy for Instagram hasn't come into effect yet, the platform is moving towards a fully structured monetization plan. As of now, your only option to get your content monetized on Instagram is by doing collaborations with brands. You are also allowed to monetize your IGTV videos and earn money based on the number of views your video generates. You will also get 55% of the ad revenue generated per view that will be paid monthly.
To enable monetization of your IGTV videos, head over to the account setting, and tap on 'Creator'. From there click on 'IGTV Ads'. You will then be taken to a screen where you need to click on 'Get Started', read and agree to the terms, and toggle to 'Allow Monetization' on your existing IGTV videos to get your monetization enabled. Please note that as of now, this feature is limited to select users from the United States, the United Kingdom and Australia. How much you earn from this feature will depend entirely on how many times your videos are played.
The introduction of features IGTV videos does, however, suggest that Instagram is heading towards a full-fledged monetization feature soon.
Conclusion
Instagram influencers have a lot of options to get their content monetized. With Instagram already testing out monetization features like IGTV Ad for instance, we can expect a full-fledged monetization feature that is globally available for all creators. Even if you don't have 100K followers or above, we hope that this guide helps you in one way or the other with all the information you need about knowing how to earn money from Instagram.