YouTube
10 Additional Ways to Earn Money on YouTube
Want to earn more money from your YouTube channel but not sure how? We got you covered with 10 additional ways to earn more money on YouTube. Follow the tips, and tricks that we cover and implement the same on your YouTube strategy to generate more revenue instantly!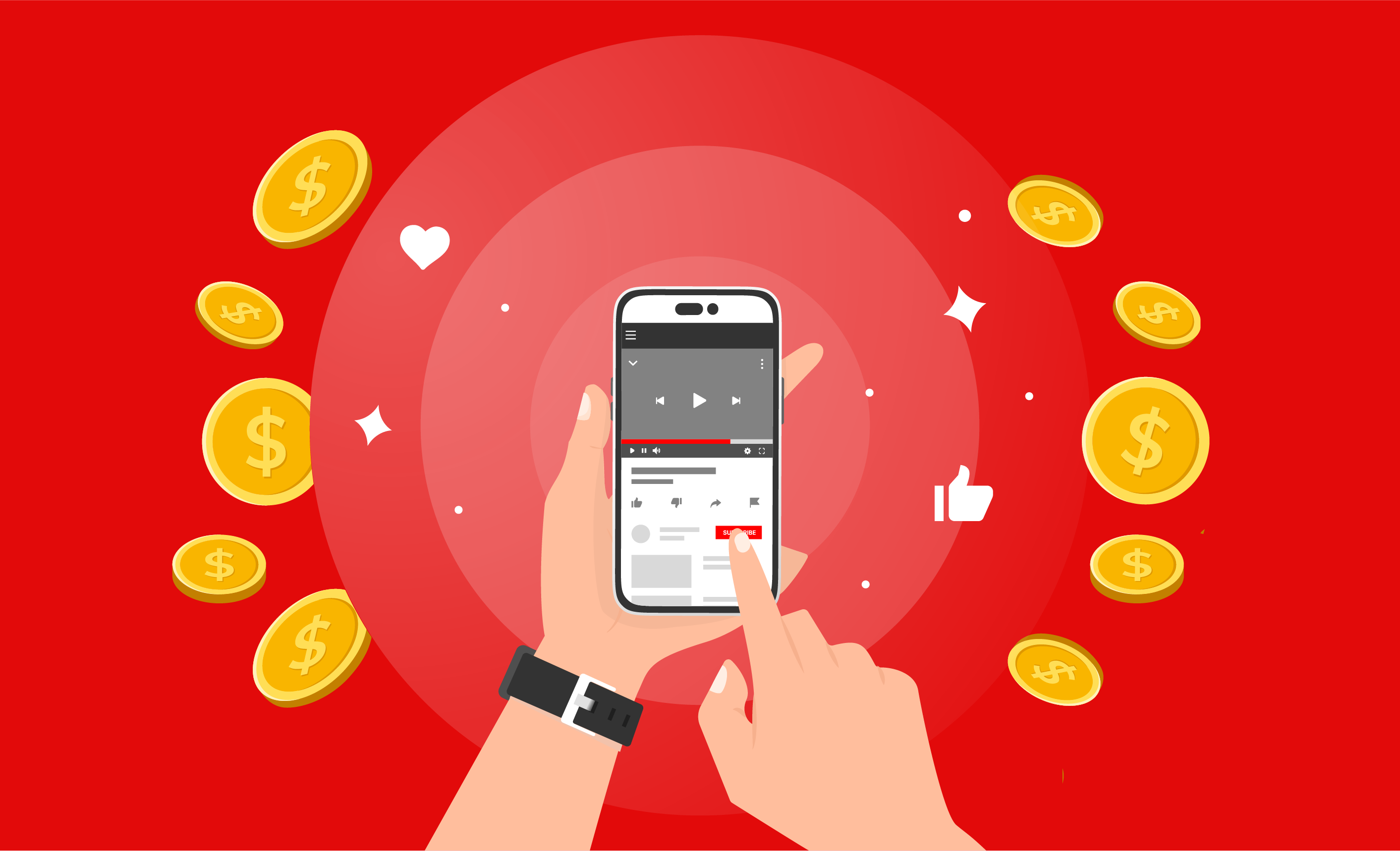 Creating stable revenue from YouTube is something every creator struggles to achieve on their YouTube channel, especially when you are just starting out.
Joining the YouTube monetization program - the YouTube Partner Program is definitively one of the best solutions you have.
However, you have to convince at least 1000 users on YouTube to subscribe to your YouTube channel and have at least 4000 watch hours in one year to be eligible for applying to the YouTube partner program.
That will take it's time, and unless one of your videos go viral, it will take at least an year or more to achieve the same.
Fortunately, there are plenty of different ways to make money from YouTube, even without joining the YouTube Partner Program.
That's exactly what we are covering in this guide on 10 additional ways to make money on YouTube, even before joining YouTube partner program.
Without any further ado, lets take a look at some of the best ways to do the same:
1. Sell Your Own Products or Services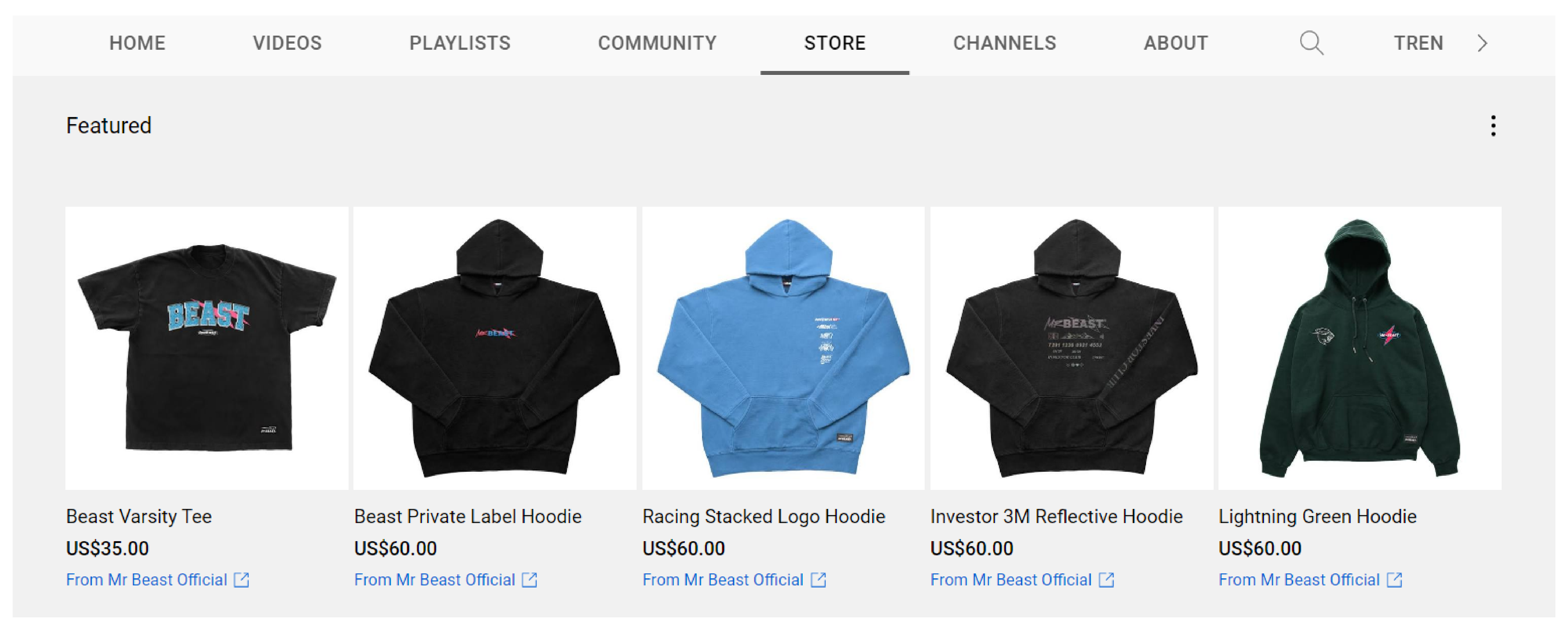 YouTube is a great place to start selling your products and services and this has only gotten better with the introduction on YouTube Shopping.
It is very easy to market a product through the YouTube Store as you only need to create content around the product or service that you have on your store get the maximum views, and engagement.
You can sell anything from digital art like NFT to printed materials like t-shirts, and merchandise, and even offer your own services or build a business to make consistently huge profits.
With the introduction of YouTube Shopping, creators can now integrate Shopify with their YouTube channel to redirect YouTube viewers to your products.
Alternatively, you can also check out websites like WooCommerce and Shopper to setup a customizable store, and get more leads to your product recommendations.
2. Collaborate With Brands
Brand collaborations can be a great source of revenue as they bring in a lot of  views, engagement, and visibility to your YouTube channels, and products
So if you had plans of doing sponsored content on your channel, but hesitated, as you were not sure about approaching a brand, take that first step today!
The best ways to land yourself in amazing brand collaborations is by directly reaching out to them, and letting them know what you have on offer.
You can also create a portfolio or media kit which features details about all your past brand collaborations.
Make your move, connect with a brand, and start earning money today from brand collaborations and sponsored content right away.
3. Promote Products and Services You Use or Like
YouTube is a search engine that has one of the biggest collection of answers in video format to all your different queries.
That's why YouTube can be a great platform to promote products and services.
You can consider sharing product recommendations and services that you use or like to your followers and help them get the best products.
A great strategy that can be combined with product promotions and services is to apply for affiliate partnerships with brands that you love.
Today, most of the leading ecommerce platforms and websites have full-fledged affiliate marketing programs that give out a handsome payout to creators on completion.
The best thing about these affiliate programs is that you only need to share an affiliate product URL on your YouTube video description to start earning revenue.
You can also check out some of your favorite stores and see if they have an affiliate program. Most brands have affiliate programs which have different payout structures and commission rates.
To get the maximum profit, it is highly recommended to promote your affiliate URL through your video content.
Whenever someone purchases a product through your affiliate URL, you get a commission that can range anywhere from 8% to 10% on average.
You can also make use of your Shopper page to improve your affiliate revenue.
If you are already an influencer or have at least 1000 followers on your social media handles, you can consider about applying to influencer marketing programs.
4. Make Use of Crowdfunding Platforms to Get Paid from Fans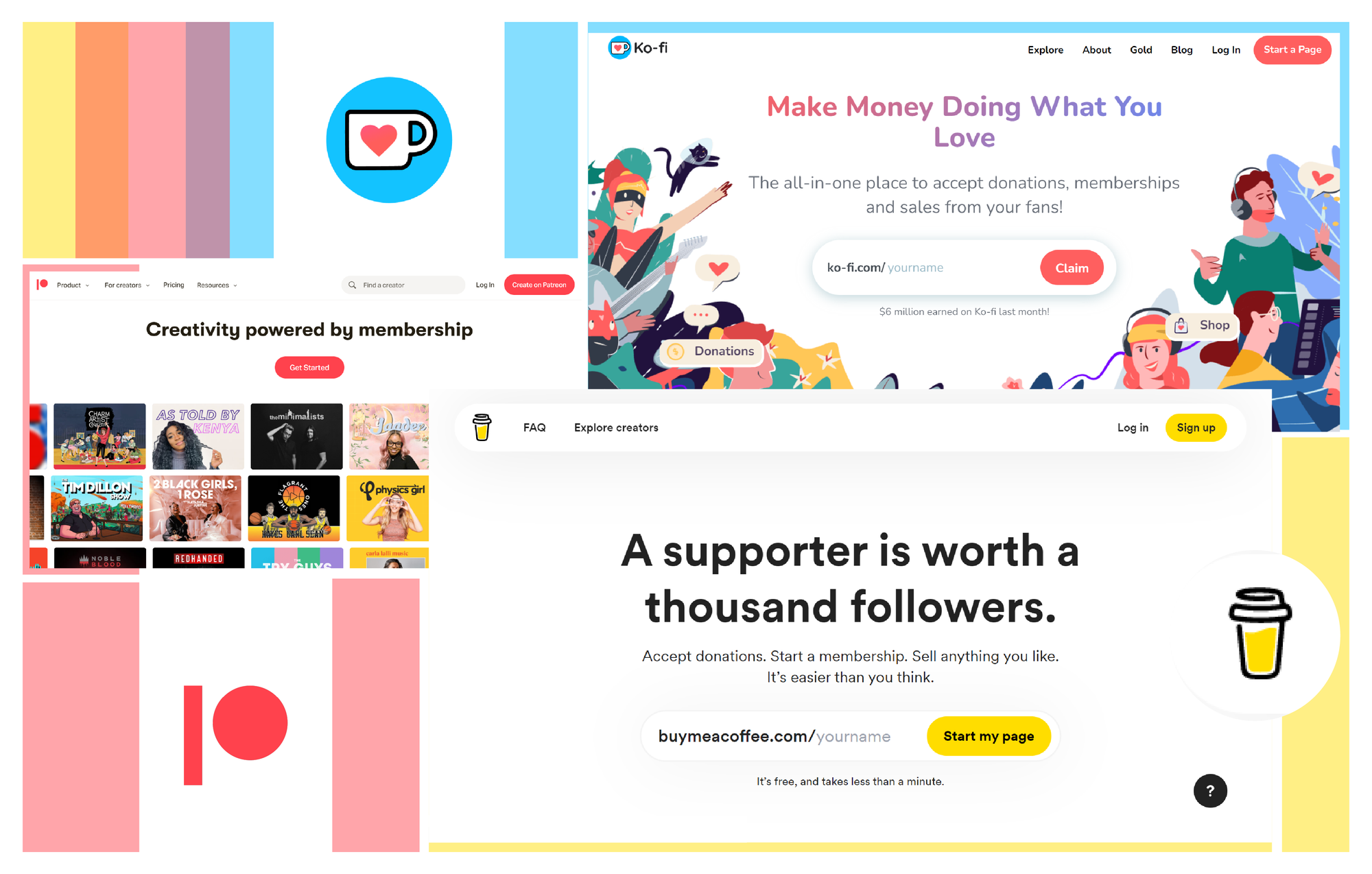 Crowdfunding platforms are a great alternative for creators that are not yet part of the YouTube Partner Program.
However, for this strategy to work, it is important that you consistently create high-quality, engaging video content that will bring in a constant supply of new viewers.
Ideally, it's always best to make use of crowdfunding services when you have at least a base on which you can build.
Setup a crowdfunding page, and make sure that you direct and inform viewers about how they can support you through crowdfunding practices.
Please note that determiners like demographics, currency, and several other factors can have significant roles on how much you get paid.
5. Create a Blog That Complements Your Channel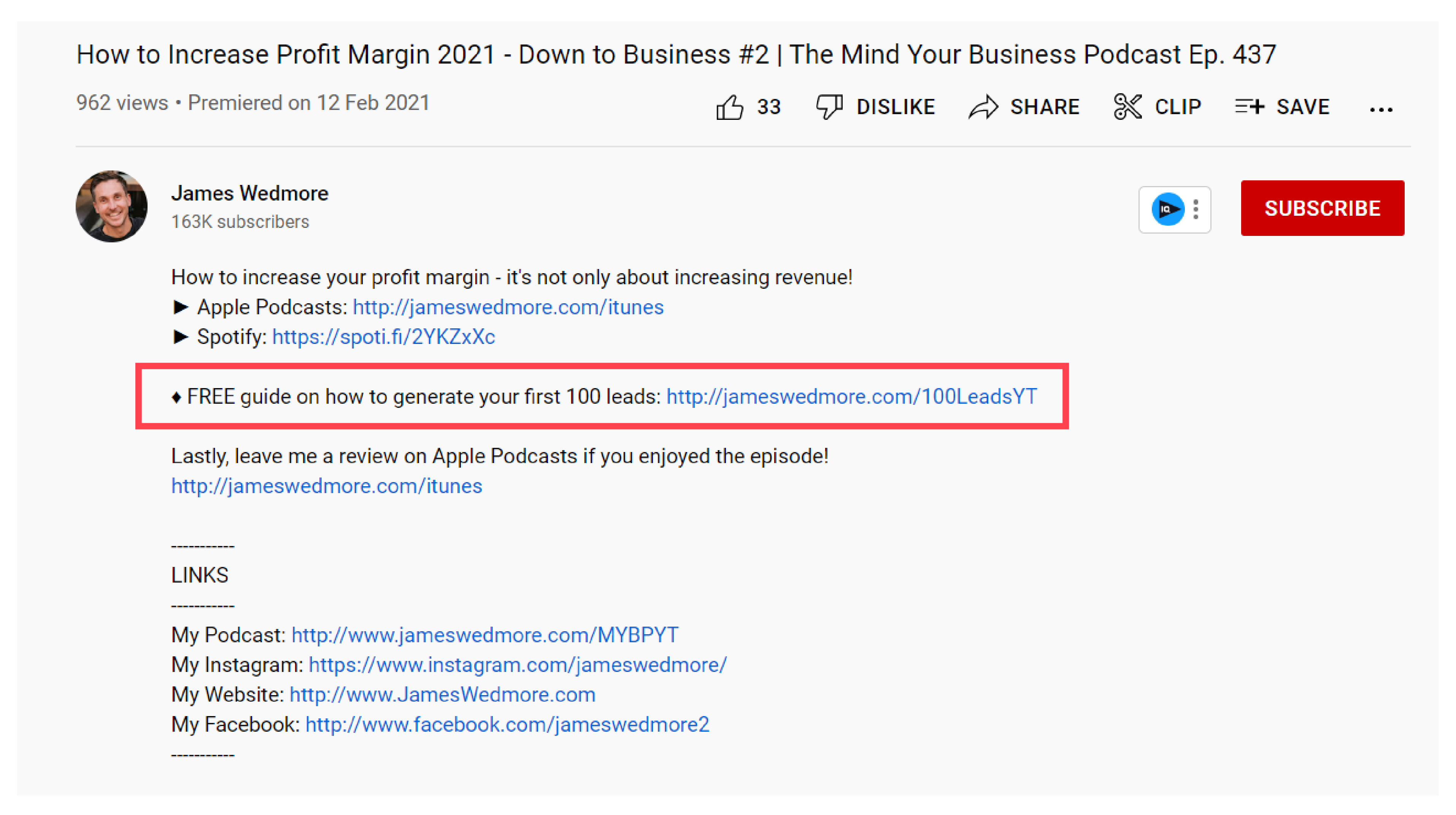 If you want to get the maximum number of views on your YouTube channel, you need to make sure that you drive more people constantly.
Blogs can do just that, and as they are in the written format, it makes your content accessible to a wider scope of audience.
With blogging websites like Wordpress,  Ghost and Weebly, and many more offering free platforms to blog on, it is also relatively easy to set up a blog.
If you have affiliate partnerships or product promotions, you can also add it to your blogs and promote your products there.
Ads can also be run on blogs to further improve your overall revenue.
You only need to make sure that your blogs and YouTube channel are cross promoted between each other.
People that visit your YouTube channel should be directed to your blog, and people that read your blogs should be making their way to your YouTube channel for this strategy to work effectively.
6.  Offer Related Consulting Services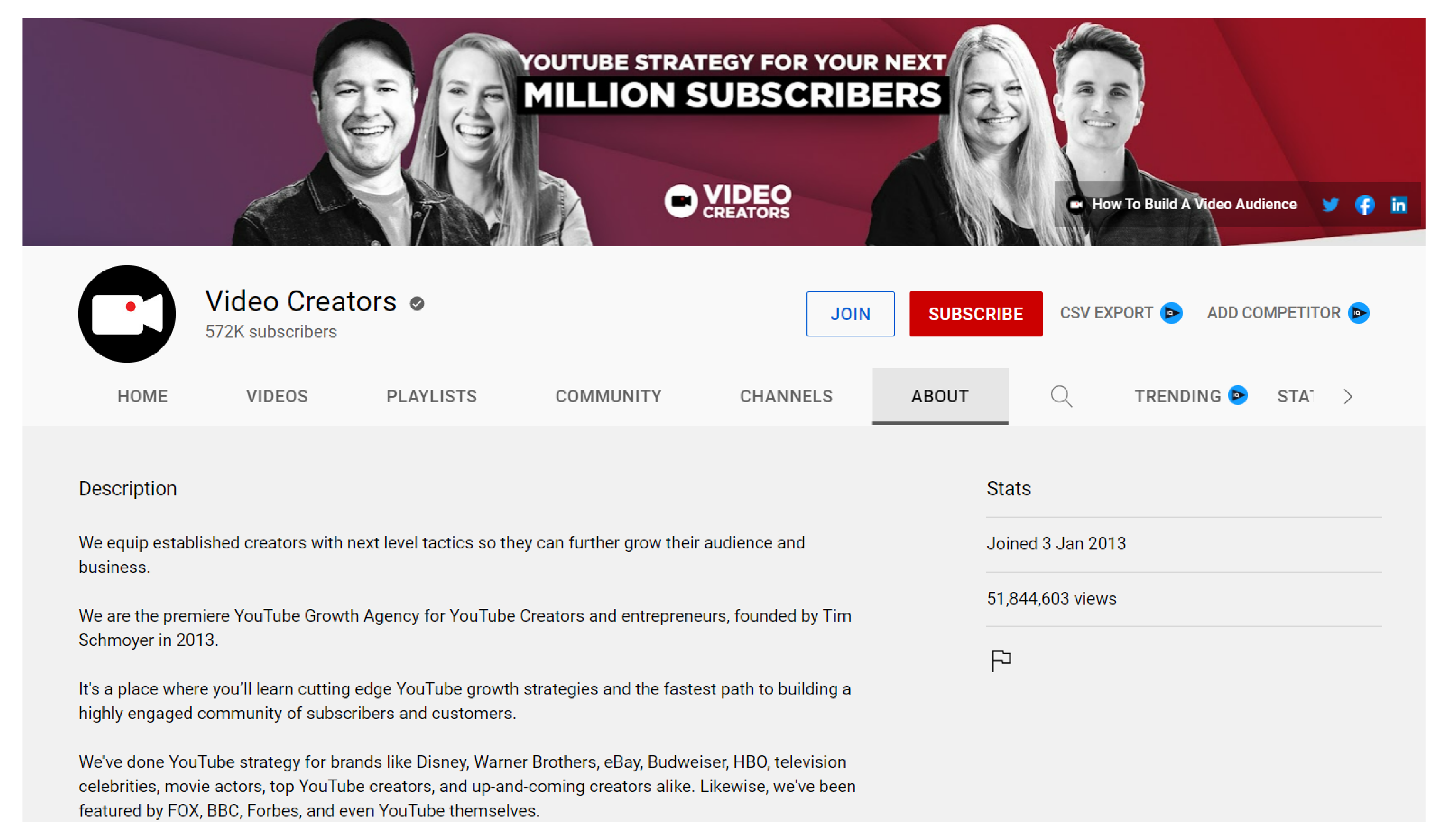 Mastering YouTube is no easy task and can be a challenge for some creators.
That's why there is always people that are on the lookout for more help to setup and make the most of their YouTube channels.
If you already have a good understanding of how YouTube works, you can consider offering YouTube consulting services, in exchange for a fee.
Not only does this help you get clients who will pay you in exchange for great tips, and tricks you share, you will also get more knowledge and information on how YouTube works.
However, to get the maximum engagement on your consulting services, it is highly recommended to create your own YouTube channel and share related updates.
Sharing customer feedback and testimonials are also great to build trust among your YouTube community.  
7. Share Your Expertise or Sell Courses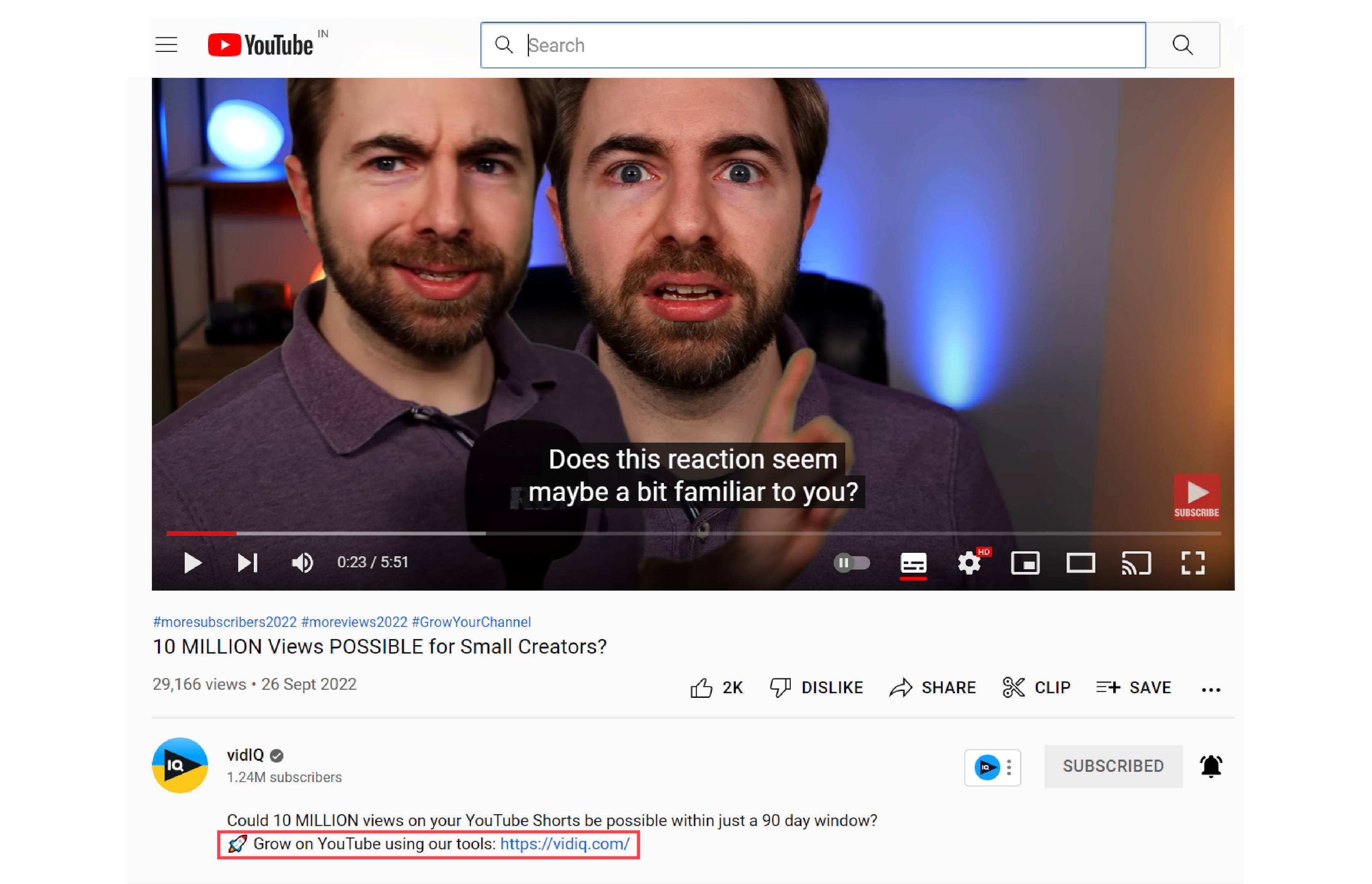 Product reviews, knowledge sharing content, and tutorials are some of the most popular niches on YouTube today.
If you have an expertise on a subject, or happens to be a tutor or instructor that has knowledge to share, YouTube can be a great place to establish yourself and sell your courses or services.
You can reach out to a target audience much quicker on YouTube as it is optimized for search.
People also treat YouTube as a platform to get answer to questions they have.
If you are someone that has the answers, provide them, and make sure you lead them to your courses or master classes by guiding them to the description box where you can share the download link, or website URL.
You can also ask brands with whom you collaborate to offer you discount codes, and coupons that will again give you more commission and revenue.
8. Design and Sell Your Own Merchandize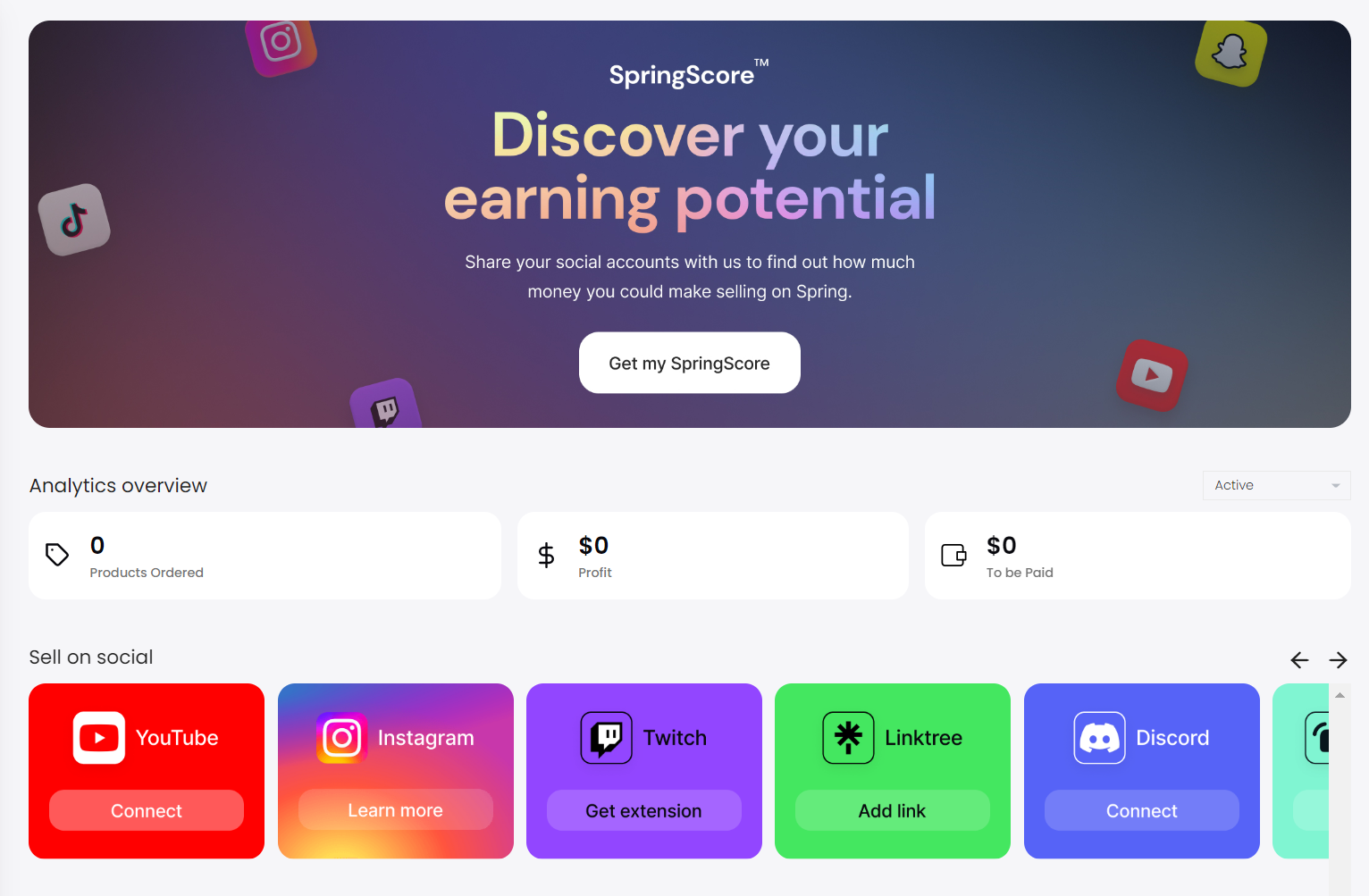 When you have a loyal audience or fan following on YouTube, it's time to introduce merchandize to your YouTube community.
For starters, it is best to test waters with free merchandize creating platforms like Spring, Merchlab, Icon Printing and others.
Initially you can go for template designs with just your logo or branding and make products like t-shirts, apparel, custom mugs, button badges and so on, to see how many sales you are able to generate.
Websites like Spring (formerly TeeSpring) let you customize t-shirts, hoodies, jackets, and sweatshirts with custom designs.
Whenever someone makes a purchase, you will get a commission.
Analyze the sales, and if you are able to generate enough volumes of sales, it's time you moved to the next phase and add more products.
You can also reach out to influencer merch companies, or go for paid subscription plans to further improve the quality of your merchandize, and increase your net profit.
9. License Your Content to the Media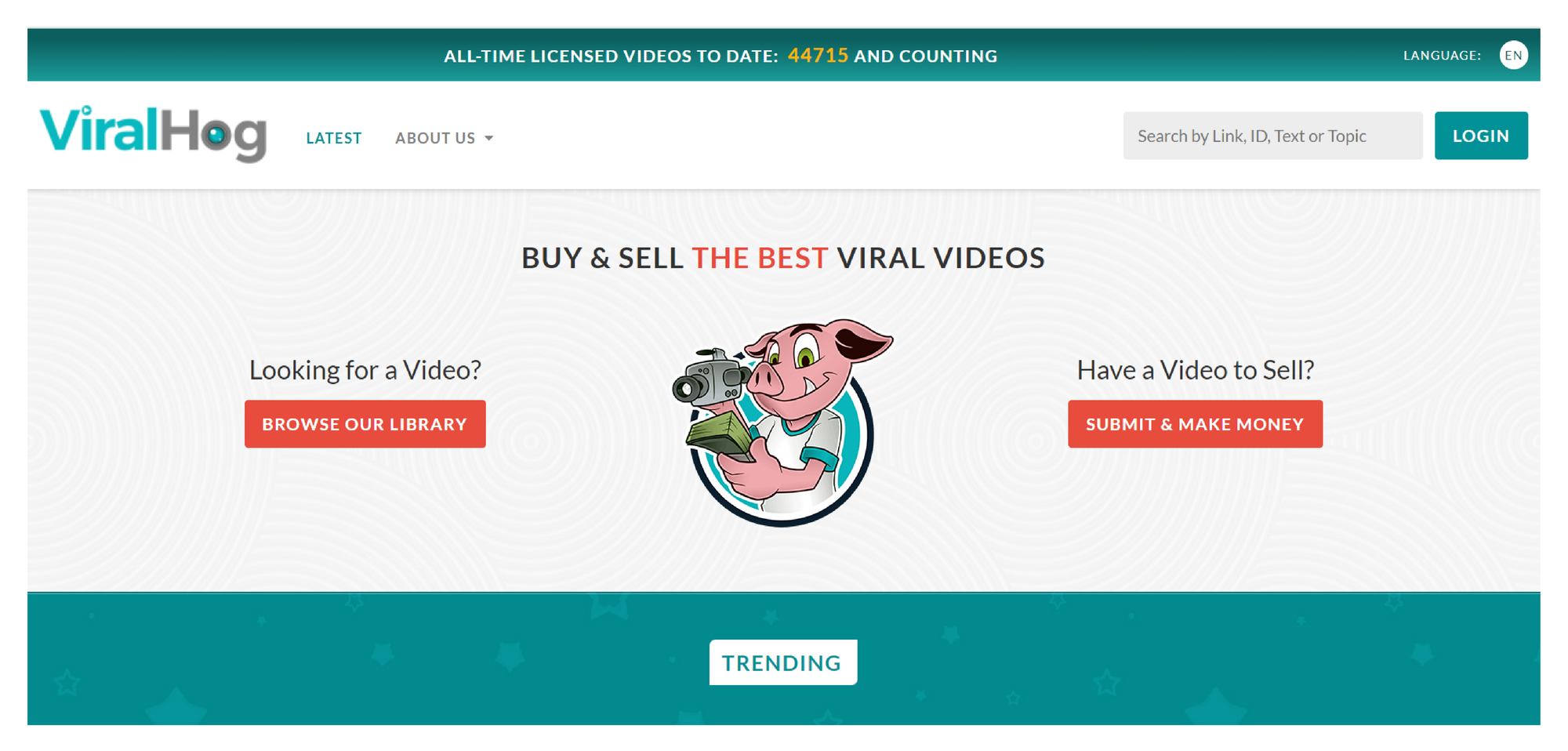 YouTube copyright rules can be annoying and frustrating at times, but did you know that you could earn money because of YouTube copyright rules!
If you end up having one or more of your videos go viral and generate thousands of views, you could have plenty of people asking for permission to use your clip.
It's not just YouTube channels that may ask for this.
Infact, you can even have some of the establish television networks ask for permission to use your video clip.
By making use of licensing, and platforms like Viralhog, Junkinmedia, and Storyful to get more exposure. Set a price for purchasing the license, and whenever someone wants to use your footage, they can simply buy the license and use it.
10. Apply for the YouTube Shorts Fund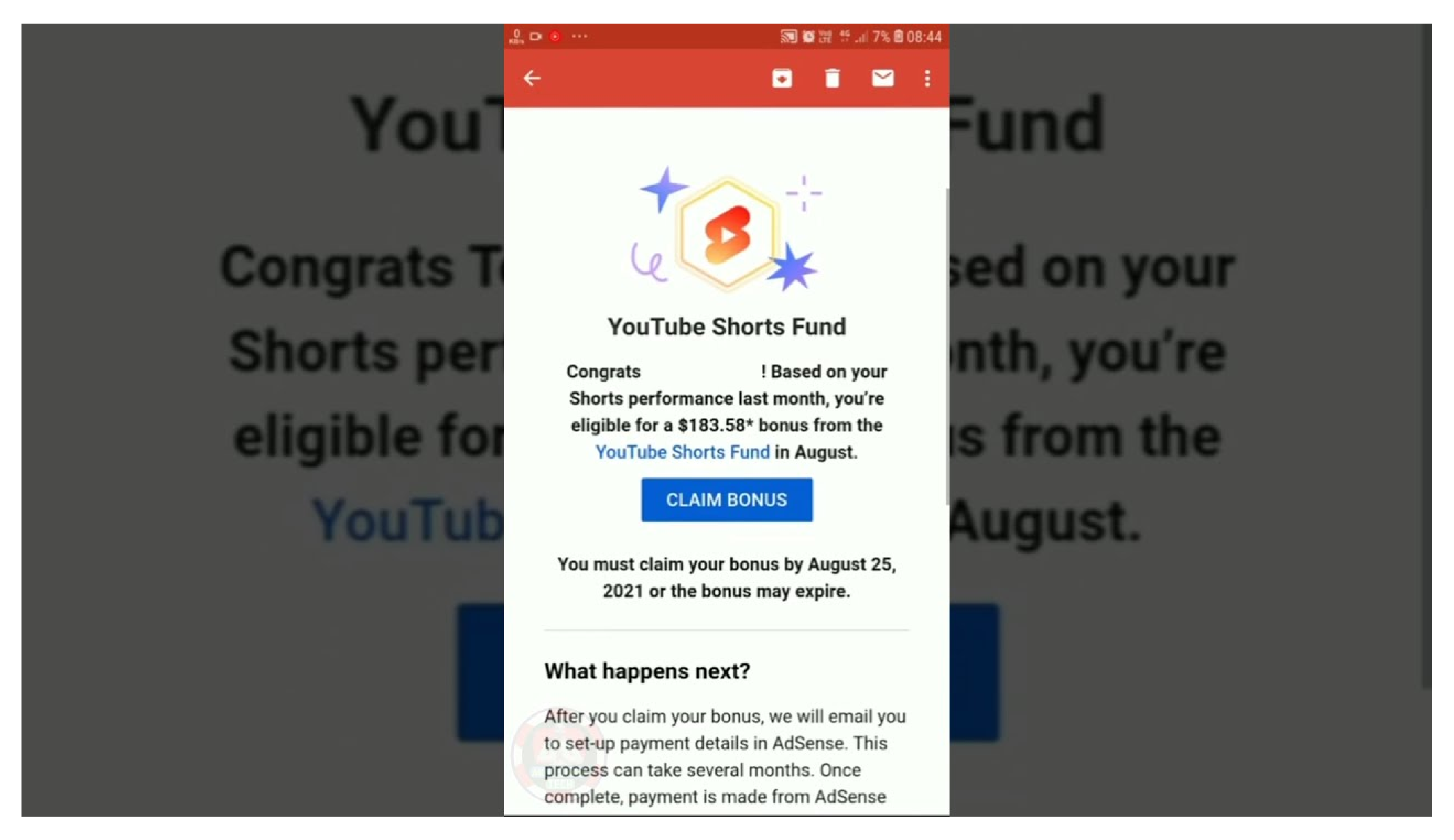 The rise in demand for short format videos prompted YouTube to launch their own vertical short format video category called the YouTube Shorts.
To attract more creators to YouTube Shorts, YouTube launched the YouTube Shorts Fund - a $100 million fund that will be distributed to creators that make original YouTube Shorts that delight the YouTube community.
The best thing about YouTube Shorts Fund is that any creator on the platform can become eligible for YouTube Shorts Fund by making high quality, engaging, and innovative YouTube Shorts.
You don't have to be a part of the YouTube Partner Program to qualify for YouTube Shorts Fund.
Just make sure that you upload at least one eligible YouTube Shorts in the last 180 days, abide by community guidelines, copyright rules, and monetization policies, and upload original clips.
Shorts must also not be a re-upload from other channels, and should not feature watermarks or logos.
Creators are also required to be at least 13 years or older, and must be from a country where YouTube Shorts Fund is applicable.
Depending on your Shorts performance, creators can earn up to $10,000 maximum from the YouTube Shorts Fund.