Growth
Breaking into the World of a Product Review Blogger: Strategies for Success in 2023
Bringing a complete guide to becoming a product review blogger and earning money with a review blog website along with top review blog website examples.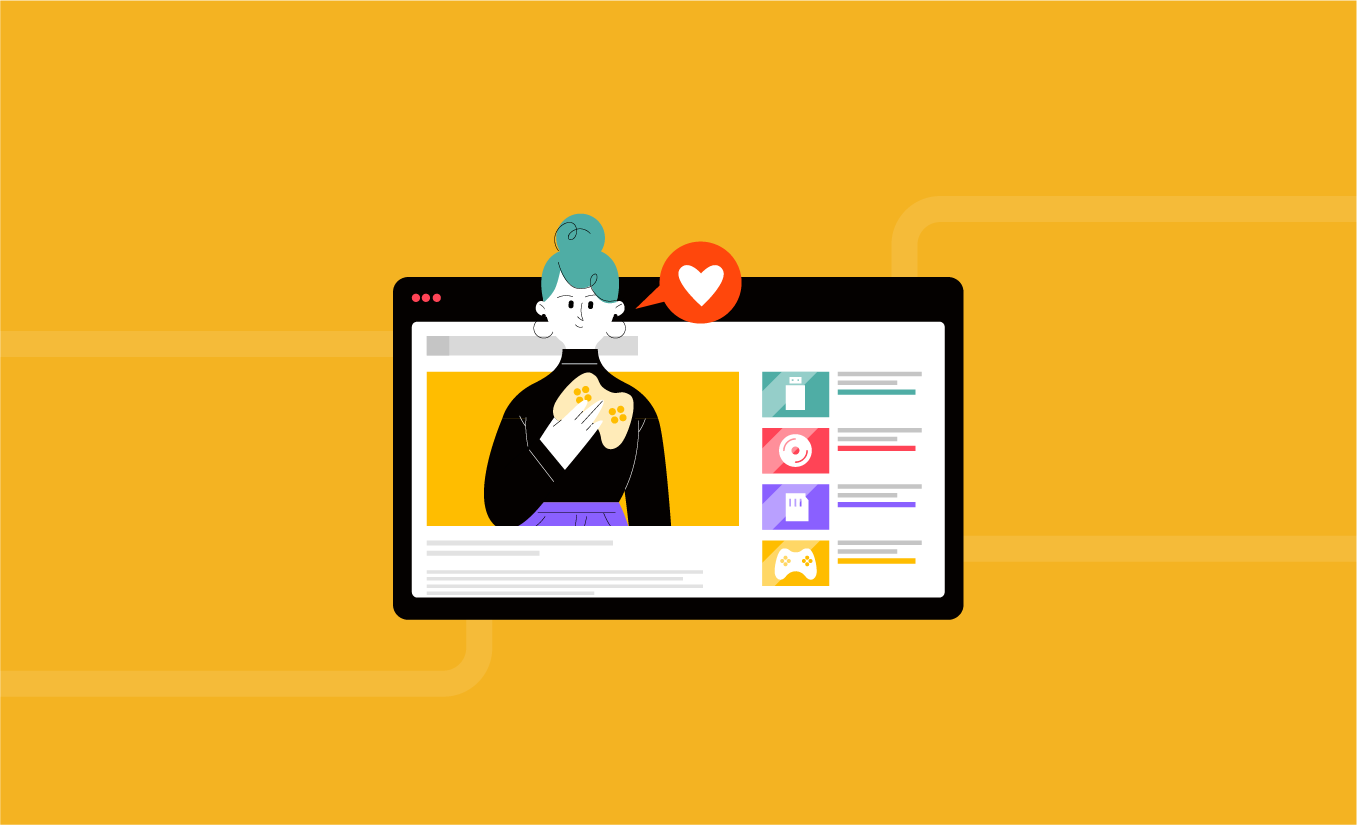 Back in 1994, a young man by the name of Justin Hall made history by publishing his first online diary entry on Link.net. Little did he know that his humble beginnings would give rise to a new form of online media that would revolutionize the way we share our thoughts and ideas.
Although the term 'blog' wasn't coined until years later, Justin's pioneering efforts paved the way for a whole new genre of online content creation. Fast forward to today, and blogging has become one of the most popular forms of digital expression, with millions of people around the world sharing their stories, opinions, and expertise through this powerful medium.
It's hard to deny the impact of blogging when you consider the sheer number of blogs that exist today. In fact, there are currently over 600 million blogs in the world, with millions of new posts being added each day. This means that bloggers collectively produce over 2.5 billion posts annually, making blogging a truly ubiquitous form of online content.
In our today's blog post, we'll be talking about one of the most lucrative blogging forms which is review blogs. We'll be sharing with you all the in-and-outs of becoming a product review blogger and how to be successful in 2023.
What is a Product Review Blog?
As the name suggests product review blogs are websites where authors publish their unbiased opinions or reviews about various products. The reviews can be on several categories such as technology, fitness, lifestyle, etc. Just like any other blogging website product review blogs are online journals that share reviews of products of a specific niche
Who is a Product Review Blogger?
A product review blogger is one who reviews products on his/her blog. The sole goal is to help readers to make an informed decision about whether or not they want to purchase a particular product.
Product review bloggers compensate for their time and effort in the form of affiliate marketing or signing up for a sponsored contract. They typically specialize in one category or brand.
Now let's see how you can start your journey as a product review blogger in 2023 effortlessly.
How to Start a Product Review Website?
So planning to start your first product review blog? Don't worry you just have to follow a few simple steps and you can have a website to kickstart your journey as a critic
So here are all the steps that you need to go through -
1. Choosing a Domain Name and a Hosting Service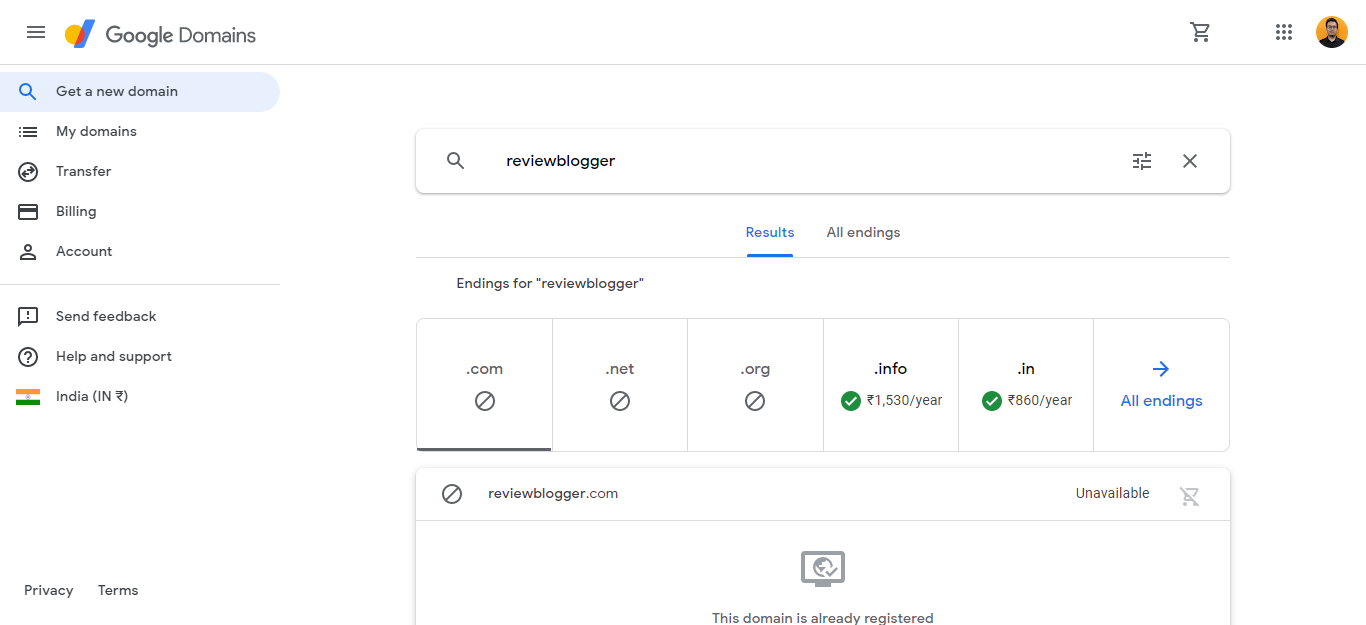 The first step is to choose a domain name.
A domain name is a unique string of characters that serves as the address of a website on the internet. It's a user-friendly way to locate a specific website or web resource, without having to remember the IP address associated with that site.
Think of a domain name as the equivalent of a street address for a website. It's what people type into their web browser to find and access a particular site. In simple terms, this will be the unique name of your blog which will help your target audience identify you when you go online.
You can take the help of Google Domains to check if the planned domain name is available. If it is you can go ahead and register it before anyone else acquires it.
Next, you have to select a web hosting provider.
A web hosting provider is a service that provides the necessary infrastructure and technologies to make a website accessible on the internet. It plays a crucial role in making your website online and making the content available to your readers.
There are many good hosting providers available in the market that offer some amazing benefits such as a free domain name, professional email services, etc. For choosing the perfect web host make you can consider the following tips:
Consider the needs of your website before choosing a plan. For example, if you're just beginning and you don't have enough visitors you can go for shared hosting instead of dedicated hosting.
Read customer reviews to determine the reliability and uptime. Look for providers that offer uptime guarantees of at least 99.9% and have a reputation for providing reliable service.
Check security features. Make sure to choose a web hosting provider that offers robust security features, such as SSL certificates, firewalls, and malware scanning.
Evaluate customer support. Look for providers that offer 24/7 support through various channels, such as live chat, phone, and email.
Finally, compare pricing and features across different web hosting providers to ensure you get the best value for your money.
2. Choose a CMS

So once you have a domain name and a web host provider, the next step is to choose a content management system (CMS).
A content management system (CMS) is a software application that enables website owners and administrators to create, manage, and publish digital content on the Internet. It provides an intuitive and user-friendly interface for managing website content.
If you have a deep knowledge of HTML, CSS, and other web development technologies, you can create a website from scratch. However, if you lack coding experience it's wise to invest in a CMS platform. Some of the top CMSs that you can go with are Wix, WordPress, Squarespace, etc.
Ensure that the content management system you're choosing is scalable.
When choosing a CMS, it's important to select one that supports omnichannel, meaning it can manage content across multiple channels (such as web, mobile, social media, etc.) to ensure a seamless user experience and consistent branding.
Before you roll out your entire website, make sure to test the CMS and get a proof-of-concept. Testing mitigates many issues that may not have been apparent and saves you a lot of time and money.
Make sure the CMS has APIs and supports integrations with other apps and microservices
Lastly, make sure to compare the prices just like we did for the hosting services.
3. Marketing your Product Review Blog
Lastly, it's time to curate a well-researched blog post and publish it. Once your blog review blog is up and running, it is time to start getting the word out and doing some marketing for it. You need to create a marketing blueprint for this and look into the following aspect

Building social media pages.
Publishing ads on Google and social media.
Getting backlinks, reach out to businesses you've reviewed to ask for a link back to your site, as it can improve your website's authority and search engine rankings.
Do cold emailing to potential clients and ask them to subscribe for regular updates.
Congratulations on starting your online product review blog! Sharing your valuable expertise can help people make informed buying decisions. However, to become a successful review blogger in 2023, it's important to monetize your writing skills. Let's see some prominent ways to earn money as a product review blogger.
Making Money as a Product Review Blogger in 2023
Before we look at some of the strategies to monetize your blog, let's see facts that why productive review blogs are so lucrative. The answer lies in the word "review".
Buyers need always look for validation for making affirmative buying decisions and reviews play a very important role. Did you know that 90%+ customers read online reviews before buying a product?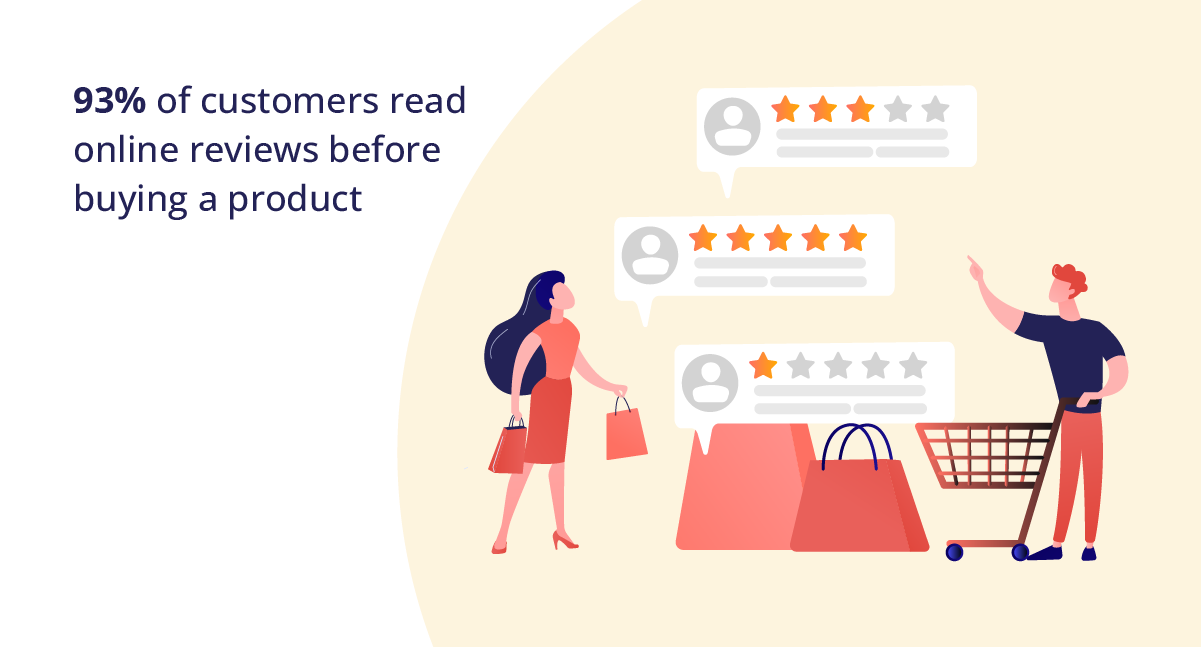 Here are some important numbers that will help you understand how important are product reviews for a business and play a crucial role -
Around 60% of shoppers, take the time to read product reviews before they make a buying decision.
Customers would spend 31% more on a business with great reviews.
70% of millennials are more likely to purchase a product reviewed by a non-celebrity blogger or influencer.
You see product reviews play are highly vital in increasing the sales of a business and bringing in more potential customers. Therefore, if your blog has a huge target audience it is quite possible that you are a key player in bringing in more customers for a business.
However, you need to be highly strategic when it comes to monetizing your blog. Here are some proven strategies to make help you make by reviewing products as a content creator.
Affiliate Marketing
One of the obvious and most common ways of monetizing your blog is through affiliate marketing. Product reviewers create detailed and optimized reviews of various products and services, often acting as affiliates for the items being reviewed. As such, the blogger earns a commission whenever a reader makes a purchase through the review.
To be successful in affiliate marketing, the product review blogger should choose products or services that align with their audience's interests and needs. Additionally, they should be transparent about their affiliate relationship and only promote products they truly believe in and have tested themselves.
AdSense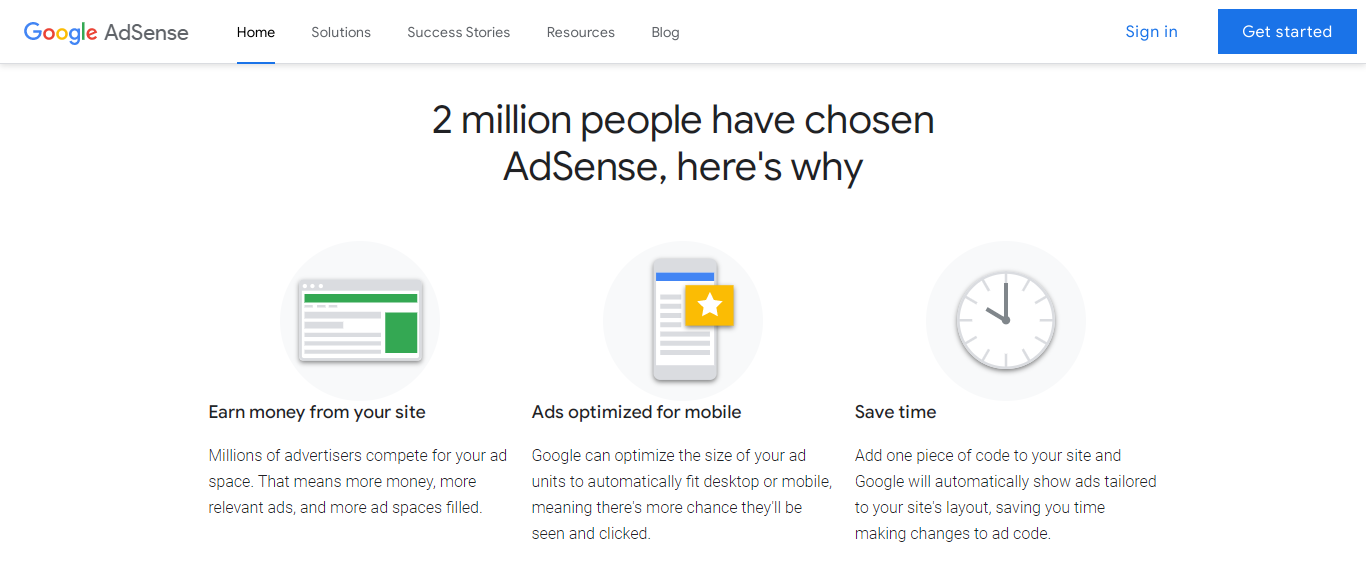 Another very prominent approach is Google AdSense. Over 2 million content creators have chosen AdSense to monetize their blogs.
As the publisher of a blog, advertising can provide a healthy revenue stream for your online content. Advertisers are willing to pay to gain exposure to your audience. In the same way that a newspaper with a large circulation can charge advertisers more, the more popular your site and content become the more you can earn.
Sponsored Content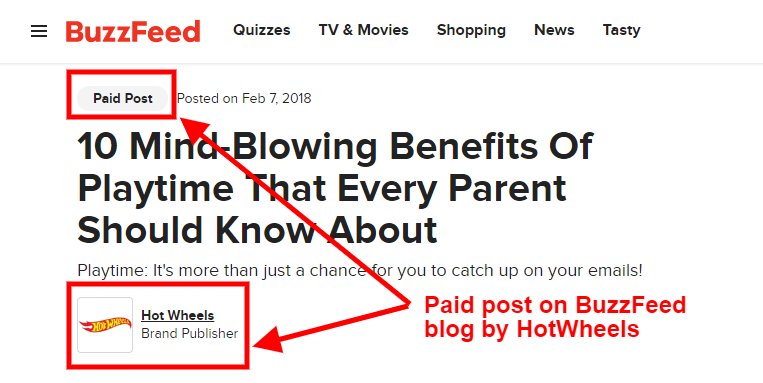 Sponsored blog posts refer to a piece of content for which companies pay bloggers to write or create. Businesses go with sponsored blog posts to raise awareness of their products and get more leads.
As your blog grows, companies may approach you with sponsorship opportunities. The company will compensate you for each post you create that advertises its products to your audience. Often, these gigs come with extra perks, like free products from the company for you to review.
These posts tend to take the form of product reviews or other demonstrations of how you use a company's products or services. A good practice is to recommend products you truly believe in so that you retain your readers' trust.
In addition, look for partnerships that enable you to create a series of sponsored posts across an extended period of time. This ensures a recurring source of revenue.
To find these opportunities, you don't need to wait around for companies to find you. Reach out to the top organizations in your field and inquire about sponsorship options. Be sure to explain why the brand would benefit from the collaboration. For instance, tell them about your number of monthly visitors and what they stand to gain from reaching your audience.
5 Important Skills Every Product Review Blogger should learn in 2023
In today's digital age, product review bloggers have become an essential part of the e-commerce industry. With the power to influence buying decisions, it is crucial for them to possess certain skills to create engaging and informative content.
Here are five essential skills you should work on before you start as an expert critic to succeed in the competitive world of online reviews.
1. Learn SEO
Every blogger should have basic SEO skills because it is essential for their content to be discoverable and visible to their target audience. Without proper optimization, your blog may not rank well on search engines, making it difficult for potential readers to find their content.
Basic SEO skills include keyword research, optimizing titles and meta descriptions, using header tags, and creating quality content that meets the needs of the audience. By mastering these skills, you can increase their visibility, attract more traffic, and ultimately reach your blogging goals.
2. Creating High-Quality Content
If you're planning to be a product review blogger make ensure that your content will always be unbiased and in the favor of your audience. If you want to skyrocket the traffic on your website the only advice we can give you is to publish genuine reviews. If possible try to first own the product so that have the perfect idea of what you'll write in your post.
3. Follow the complete Product Review Blog Checklist
Checklists are always instrumental in organizing itineraries similar is the case with product review blogging. There are several items you want to have in place, therefore, we've placed them in a hierarchical order
Choose the right aspects to review
Figure out a review layout
Put together a rating scale
Branding (logo and colors)
Photos for each review
Video Demos (if applicable)
Hope this should help you have some content, and better visualize what all needs to be done.
4. Strong Research Skills
Having strong research skills is crucial for creating quality content for your product reviewing blog website. You must be able to conduct thorough research to provide your audience with accurate and relevant information about the products you review. This includes researching the features, benefits, and drawbacks of each product, as well as comparing it to other similar products in the market.
In addition to these basic research skills, it's also important to understand the role of EAT (Expertise, Authority, Trustworthiness) factors in content creation.
Search engines like Google prioritize content that demonstrates high levels of EEAT, as they want to provide their users with reliable and trustworthy information. Here's how you can include the EAT factors -
To demonstrate expertise, you need to have a deep understanding of the products you review and the industry they belong to.
To establish authority, you need to show that you are a reputable source in your niche, by building backlinks, collaborating with other reputable bloggers, and engaging with your audience.

To build trustworthiness, you need to be transparent, honest, and unbiased in your reviews, and ensure that your sources are credible and reliable.
5. Finding a Profitable Niche
It is basically a sub-part of research skills. Although we'll want you to write on topics that you're passionate about, however, it's highly recommended that you go with something that is trending and people are looking for.
Finding a profitable niche will help in narrowing your target audience and tailoring your content to appeal to a specific group of people. Try to find the right balance between your trending niche, your expertise, and your passion.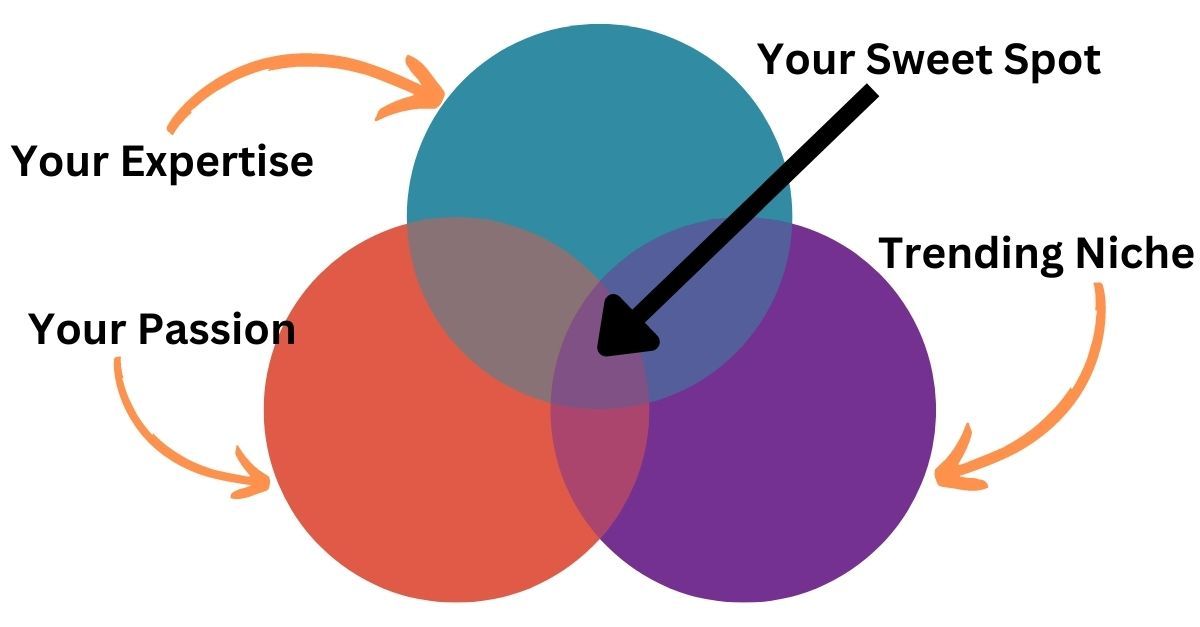 So these were the top 5 skills that you need to for creating a review blog, promote it to the right audience, and make money by making product recommendations. These skills are being used by some of the successful review bloggers across the world, let's see a few examples.
Top 7 Product Review Bloggers That Have Made it Big
Reviews also play a crucial role in our purchasing decisions. Let's take a look at some of the top review bloggers who are making a big impact on our day-to-day shopping choices.
1. Tom's Guide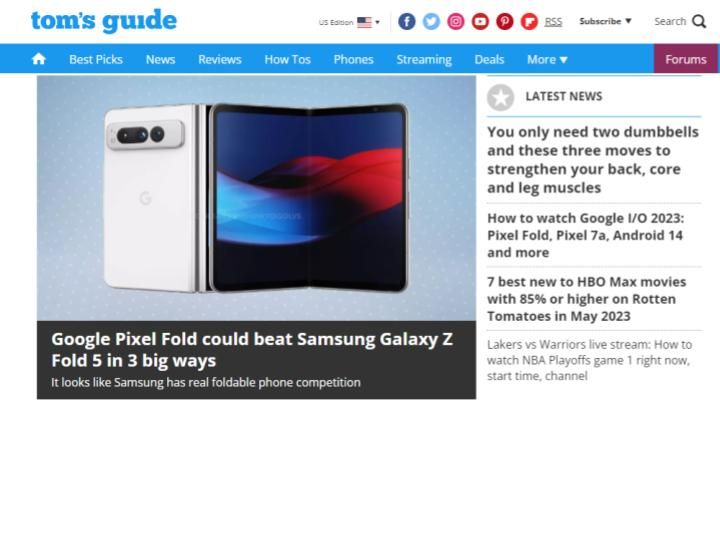 Tom's Guide is a very popular technology review website that appeals to a wide range of audience. The blog website does an outstanding job with images that have helped it in growing an engaging audience base. One can definitely take some inspiration from Tom's Guide if you are building a new website.
The reviewing website writes on a wide range of topics including cloud storage, laptops, gaming, mobile phone, and much more.
2. TechRadar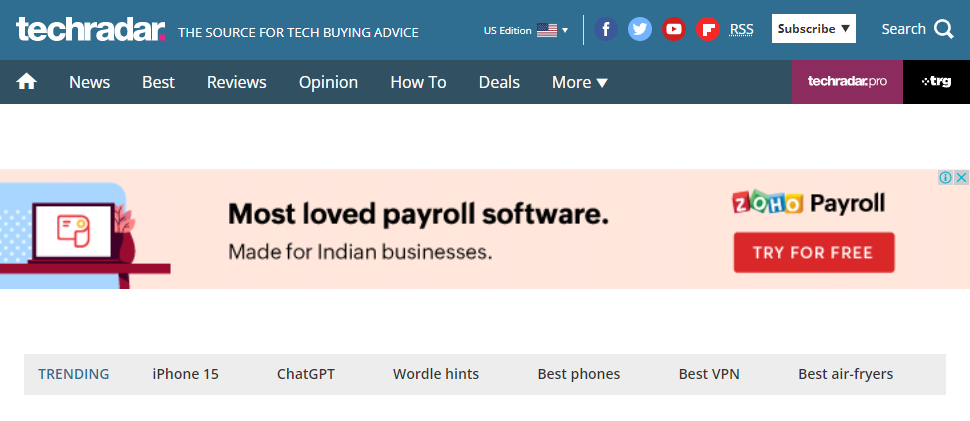 TechRadar is another one of the biggest tech reviewing blogs just like Tom's Guide. It was launched in 2010 and is owned by Future Inc which is an international media group that talks about phones, tablets, laptops, etc. What we really about TechRadar is that they write long-form posts which describe a topic in great detail.
3. Fat Guys At The Movies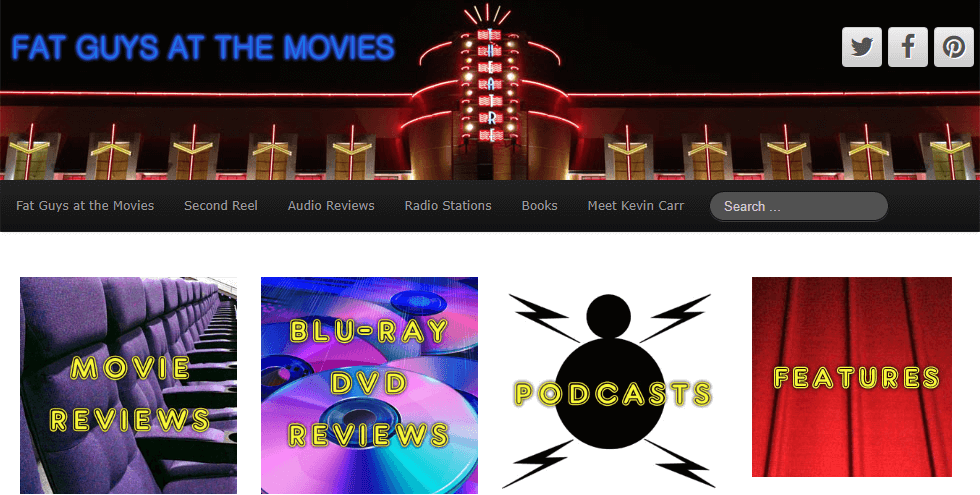 We found this reviewing website really interesting for two reasons:
Firstly, it is a movie reviewing blog that talks about everything in the entertainment industry such as movies, blu-ray DVDs, etc.
Secondly, the website is owned by a team of professional chefs that reviews food from different movies.
These guys have perfectly found the sweet spot between their expertise, passion, and a profitable niche.
4. Did You Know Gaming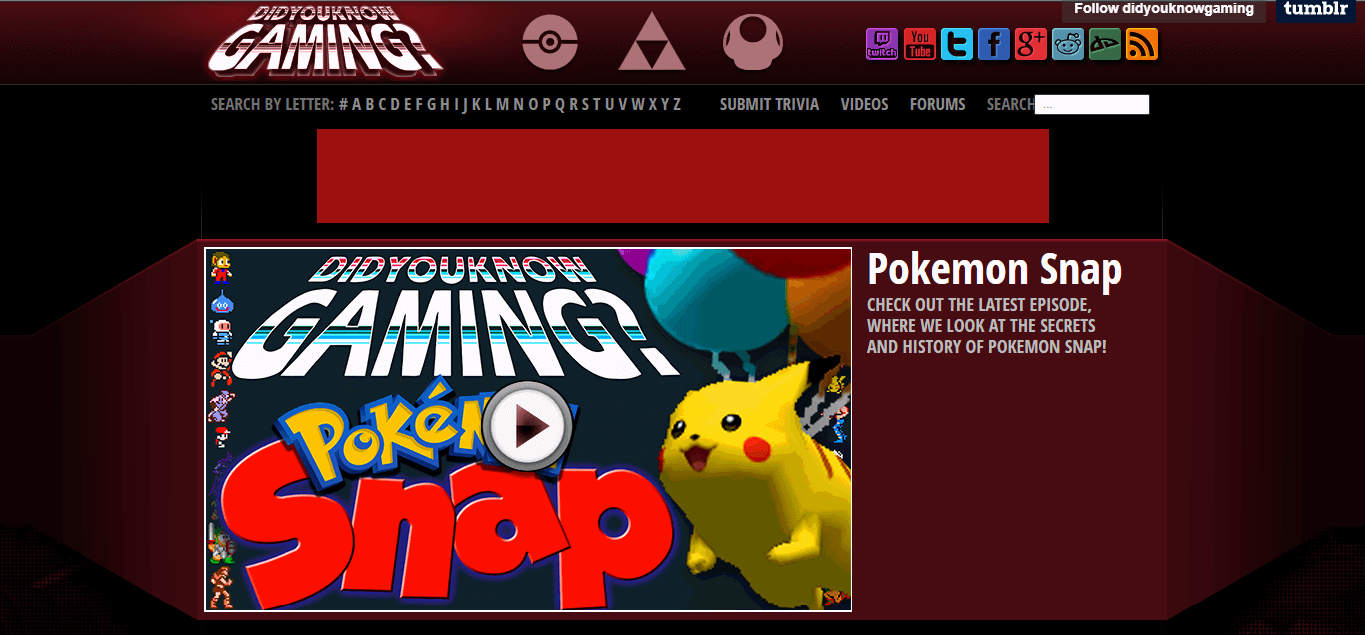 A YouTube channel that quickly became one of the popular gaming review blogs. While the website primarily focuses on video games, their product review section is instrumental because it's easy to digest and the best part, they include the trailers for each video game reviewed.
5. CNET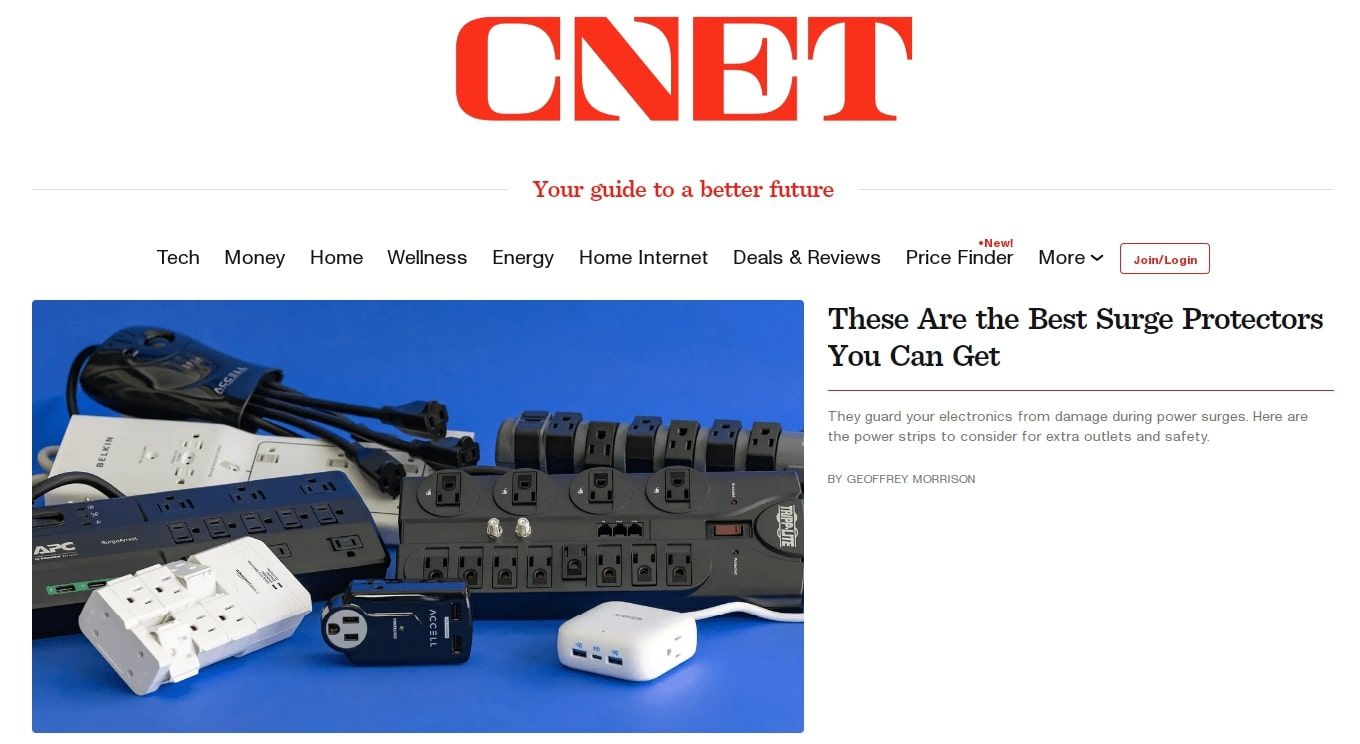 CNET is one of the very old and most successful product review websites in American media history that was launched in 1994. The review blog isn't limited to a single niche instead, they curate content on a vast variety of topics including technology, wellness, news & culture, and more. CNET has done an amazing job of taking an in-depth look at the products.
6. Allure

Here's the first health and beauty lifestyle review blog that has a huge following.
Allure is an American women's magazine focused on beauty, published monthly by Condé Nast in New York City. It was founded in 1991 by Linda Wells.
Apart from product reviews, Allure has a section dedicated to user-submitted comments and questions, which builds a kind of community with their readers.
7. Better Living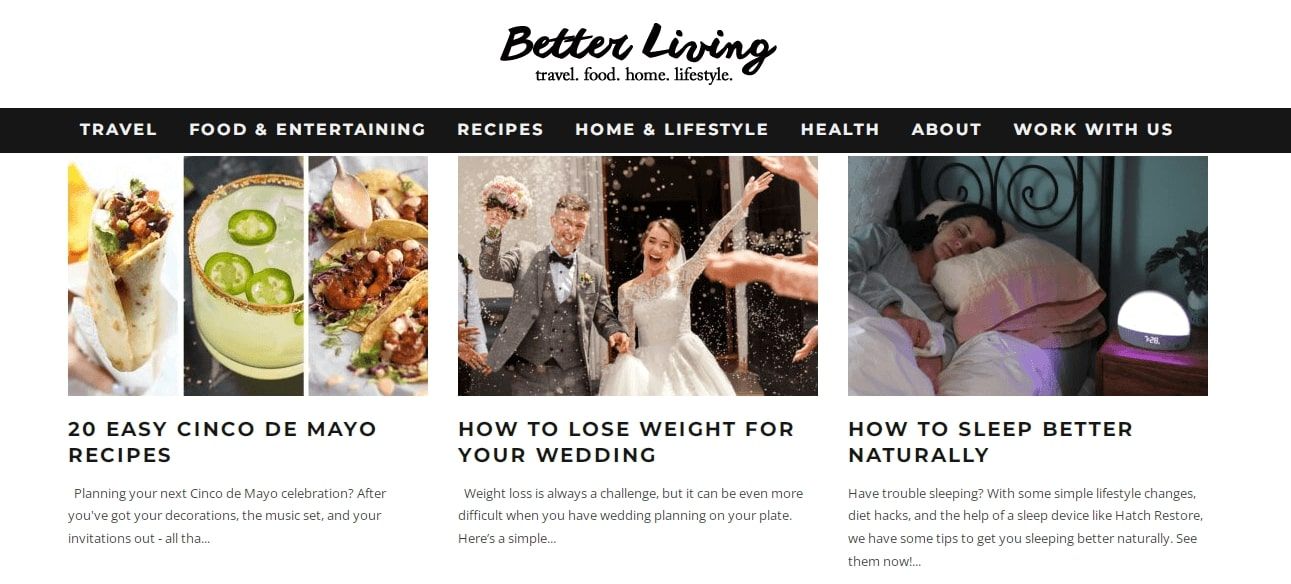 Better Living is a lifestyle blog that has been online for more than two decades and features the very best in Travel, Food, Home, and more. Throughout the website, you'll find helpful articles that cover everything from the latest trends in travel and home design to creating delicious recipes at home.
So this was everything on how you can become a successful product review blogger.
In conclusion, becoming a successful product review blogger in 2023 is not only achievable but also rewarding. By providing unbiased reviews and helping readers make informed purchasing decisions, you can earn money while also providing a valuable service. Follow the tips outlined in this blog and start your journey toward a successful career as a product review blogger today!
Product Review Blogger FAQs
Do product review blogs make money?
Yes! Product review blogs are undeniably one of the most profitable forms of blogging. You can monetize your blog by signing up for an affiliate program or writing sponsored posts. And if your website generates significant traffic, reserving ad space on your pages and earning money through AdSense is also an option.
What is a realistic blogger income?
There is no real figure available for this because bloggers do not openly share their income. However, an article by Ryan Robinson has given a range that is somewhere between $38,440 to $51,906, don't forget there are variables.
Does Google pay for reviews?
No! Google or any other search engine wants its users to have one hundred percent authentic search results. Therefore, just focus on creating unique content, keeping the readers in mind and Google will reward you with better rankings on the SERPs.