How To Setup an Instagram Shop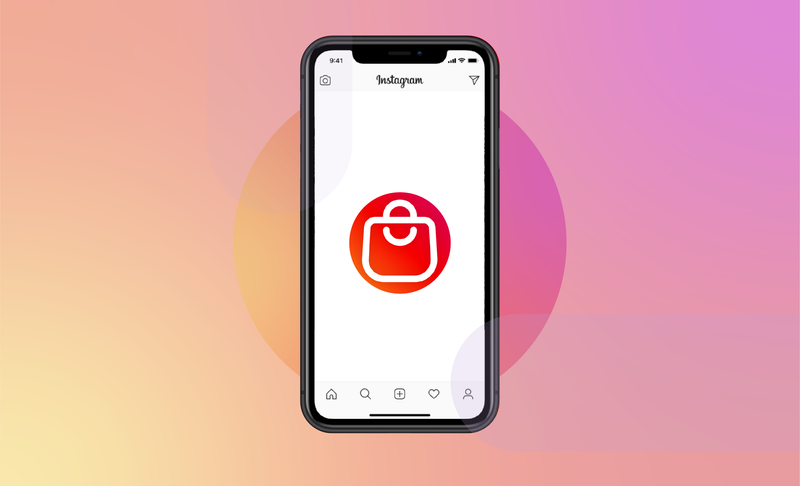 Social commerce is growing at an unprecedented rate and presents huge opportunities for any brands that are looking to improve their scope and reach a bigger audience.
If you are not making use of social media to improve your brand's discoverability, and sales, it is high time to change. Selling products on social media, along with the rise of influencer marketing in recent times has seen a lot of changes in how customers shop.
Among the many different platforms that support social eCommerce, Instagram has emerged as the preferred platform for brands and creators alike.
This growth for Instagram was further accelerated by the pandemic which forced more people to consider shopping online than the traditional way of visiting the shop and making a purchase.
If this has got you hyped to set up your own social commerce through Instagram, we got you!
Continue reading and get access to all the information you will ever need on how to setup an Instagram shop:
What is Instagram Shop?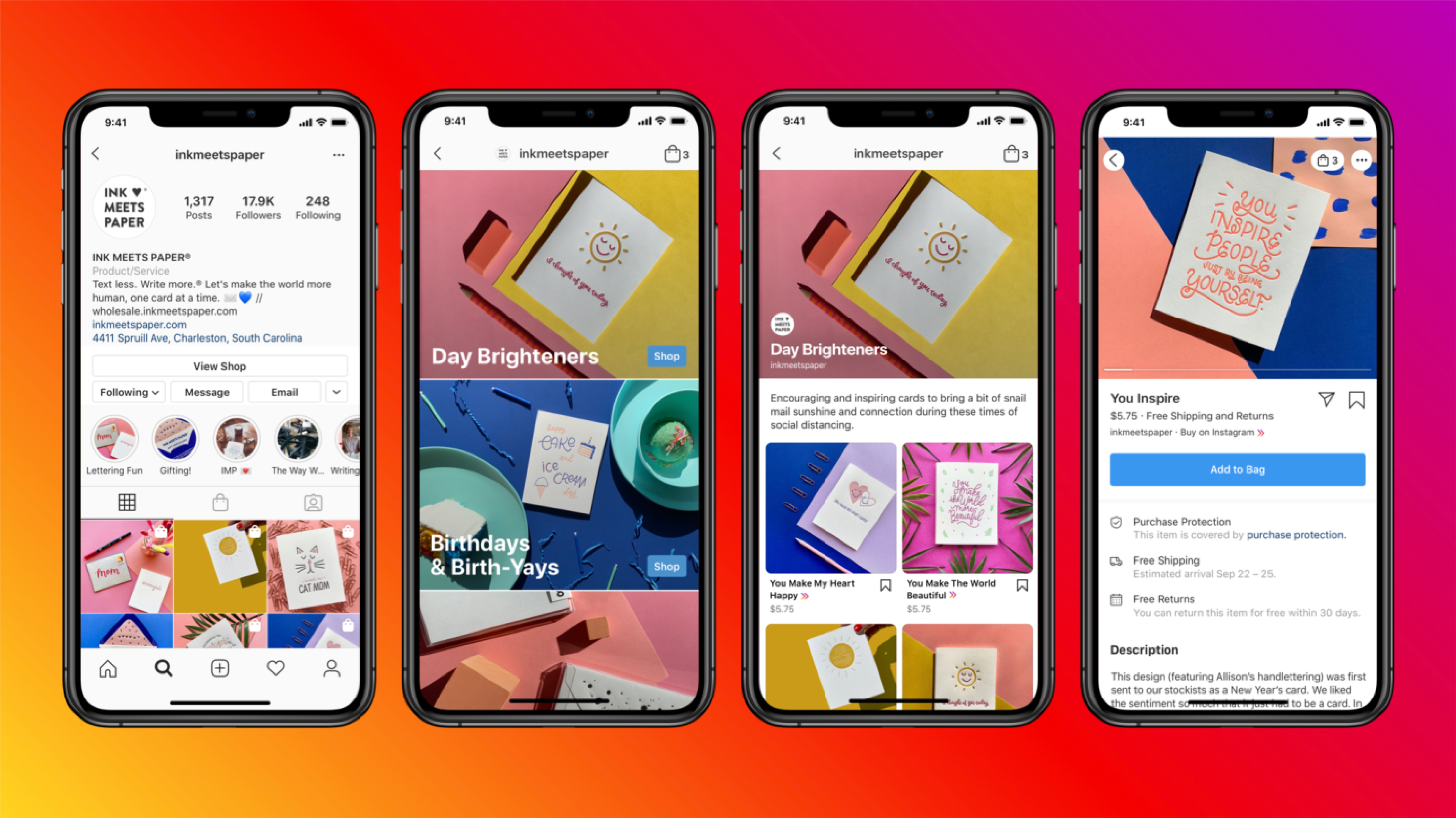 If you are active on Instagram, you would have noticed some of the brand accounts, and business profiles featuring a "View Shop" option beneath their bio.
This is Instagram Shop, which can be set up like any other online shop where you can showcase products for your followers and visitors.
Regardless of whether you are an established brand or creator that wants to sell your merchandise, Instagram Shops makes it accessible and easier. You can easily reach new customers on Instagram and sell products they would love!
If you are a creator or brand with shoppable products, it is always a good idea to setup your own Instagram Shop.
The best thing about Instagram Shop is that the interface is very streamlined and easy to navigate, making it easy to direct users to their favorite products.
How Does Instagram Shop Work?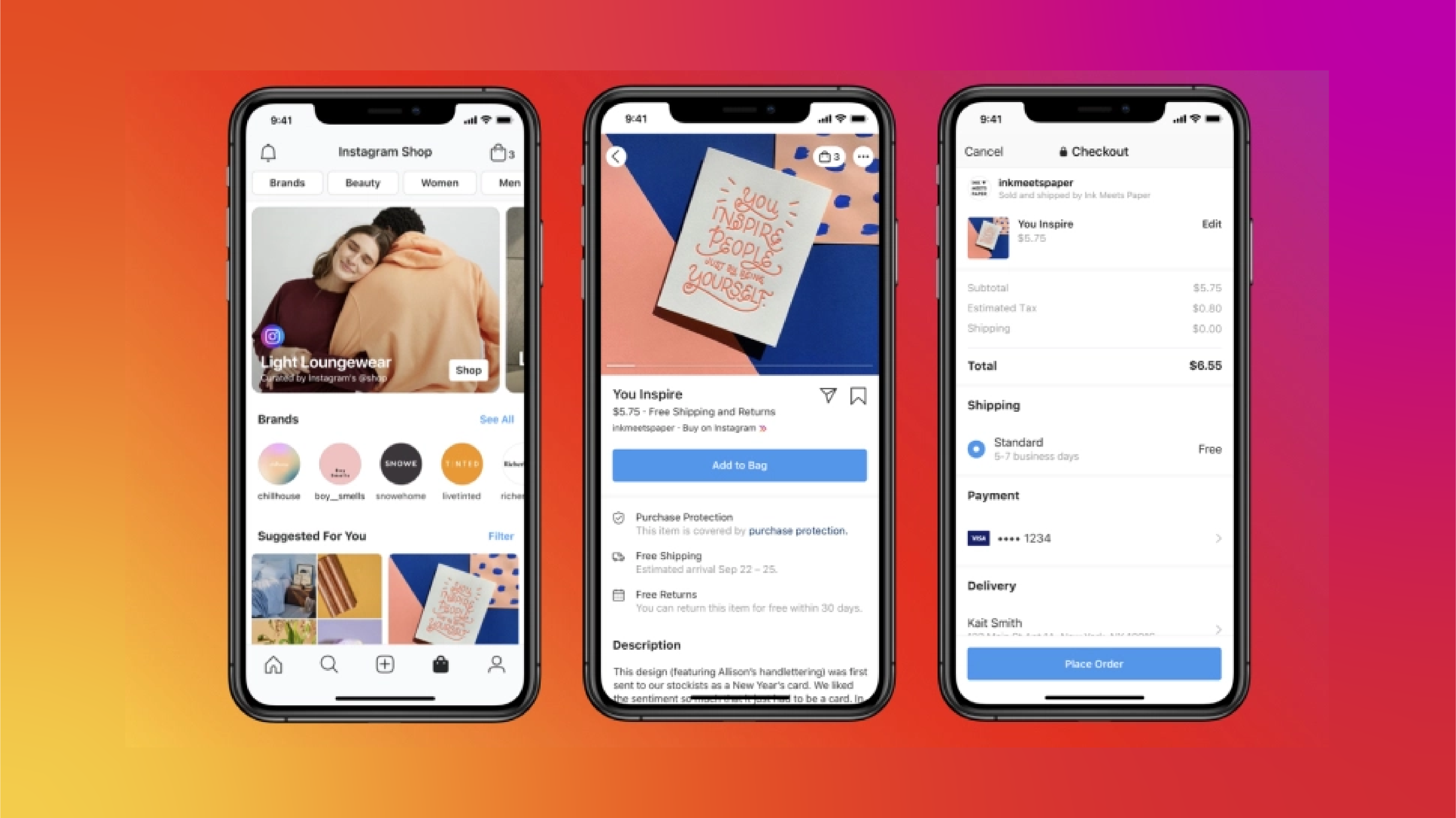 Instagram Shop is one of the first things users will notice when they visit an Instagram profile of a brand or influencer.
As a result, Instagram Shop works efficiently for brands that sell products like clothing, beauty and skin care products, cosmetics, accessories, food, and many day-to-day requirements.
Regardless of what product you sell, it is relatively easy to set up a shop of curated product catalogs on Instagram through the Instagram Shop. The functionality of Instagram Shop is similar to those of any other online store.
Navigate through the list of products that are highlighted in the store, select the products you want to purchase and proceed to checkout.
Just fill out the information that the Instagram Shop requires you to enter and you are done!
Another innovative way that Instagram Shop outperforms any other online store is through its tagging mechanism which allows businesses, brands, and creators who have Instagram Shop enabled to tag products displayed on their catalog on any post.
Whenever someone clicks the business tag, they will be redirected to the Instagram Shop page with the product from where they can make the purchase.
If this was not enough, Instagram Shop also carries over the browser behavior feature and recommends your product to people who usually search for similar products from other brands in your niche.
Instagram also lists shoppable posts in the search results.
This again improves the discoverability of your Instagram Shop and ensures that more people from your target audience end up finding your Instagram shop and products.
Can Anyone Setup an Instagram Shop?
Technically, anyone who is on Instagram is eligible to set up a shop provided they qualify the eligibility criteria that are required to setup an Instagram Shop.
If you are new to Instagram Shop or not sure what the eligibility criteria are, we have you covered:
You need to have an eligible product to sell on Instagram.
You must have either a business account, or a creator account, and must be located in one of Instagram's supported markets. You can check out Instagram Help Center to see if your country is one of the markets that is supported by Instagram Shop.
You need to have an eCommerce business that has a website and domain from where you plan to sell.
You must adhere to the commerce policies and merchant agreement of Instagram.
How to Setup an Instagram Shop?
Setting up an Instagram Shop is pretty straightforward.
To make it even easier, we have you covered with a detailed step-by-step breakdown of how to setup an Instagram Shop. Follow the steps we cover to setup your Instagram Shop at ease:
Step 1: Switch to Business or Creator Profile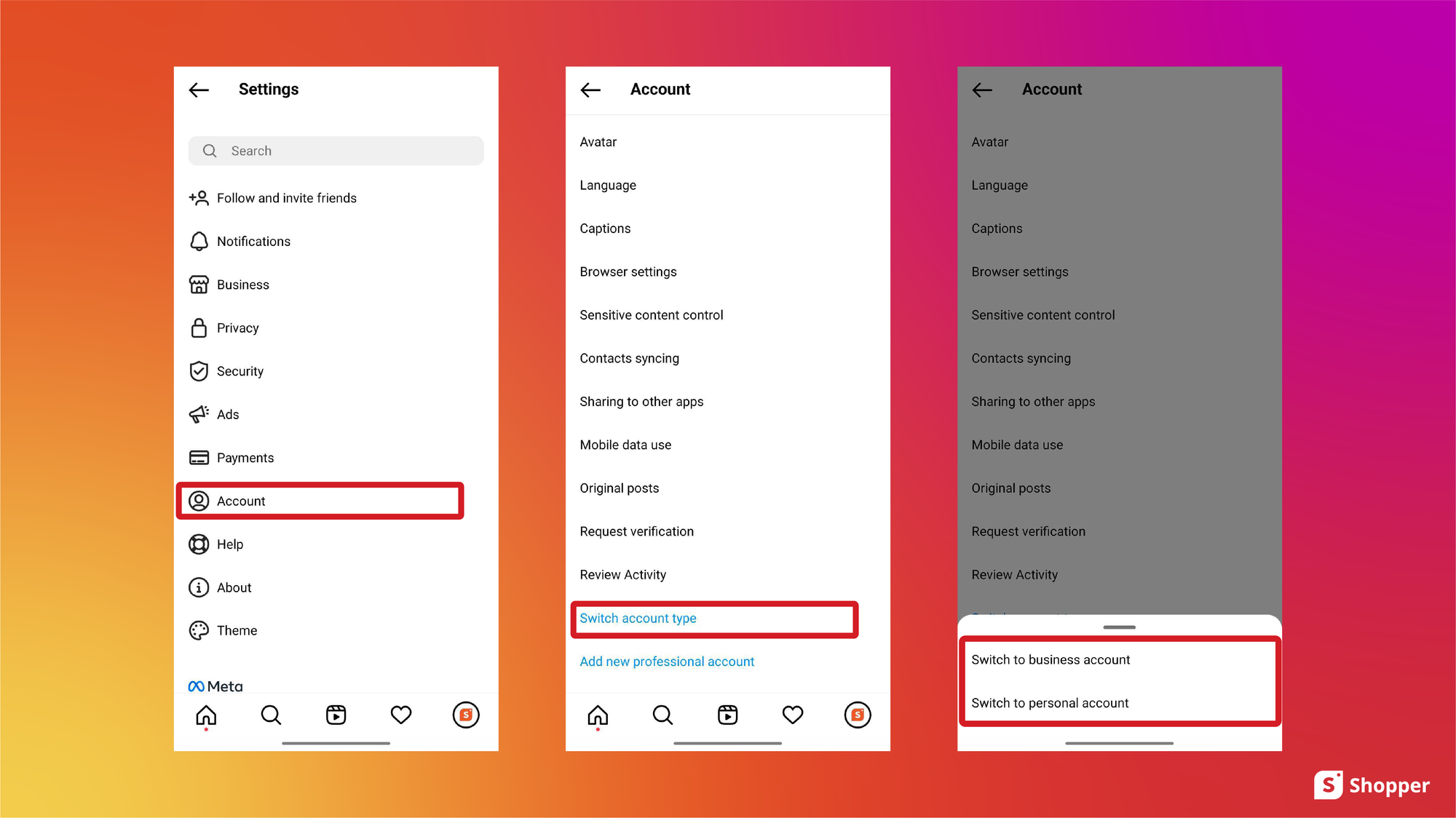 By default, every account on Instagram will be a personal account or public account depending on the privacy you choose to go with.
However, to enable Instagram Shop, it is mandatory to switch to a business or creator profile.
Here is a step by step guide on how to switch to a business or creator profile:
Log in to your Instagram account.
Now, go to your profile by clicking the profile icon from the top right corner.
Click the "three horizontal bar" icon from your profile page.
A drop-down will now appear from which you need to select "Settings".
From the menu panel that appears, click on "Account"
Scroll down until you come across the "Switch Account Type" option.
From there, you can choose to switch your account to a "Creator or Business" account.
Choose the best option that associates with you as a brand.
Confirm the change and follow the directions to complete the switch.
Once you complete the switch to a business account, you will need to add all the relevant information about your business. Make sure that you enter important information like opening hours, business address, phone number, and a link to your website.
Step 2: Connect Your Facebook Page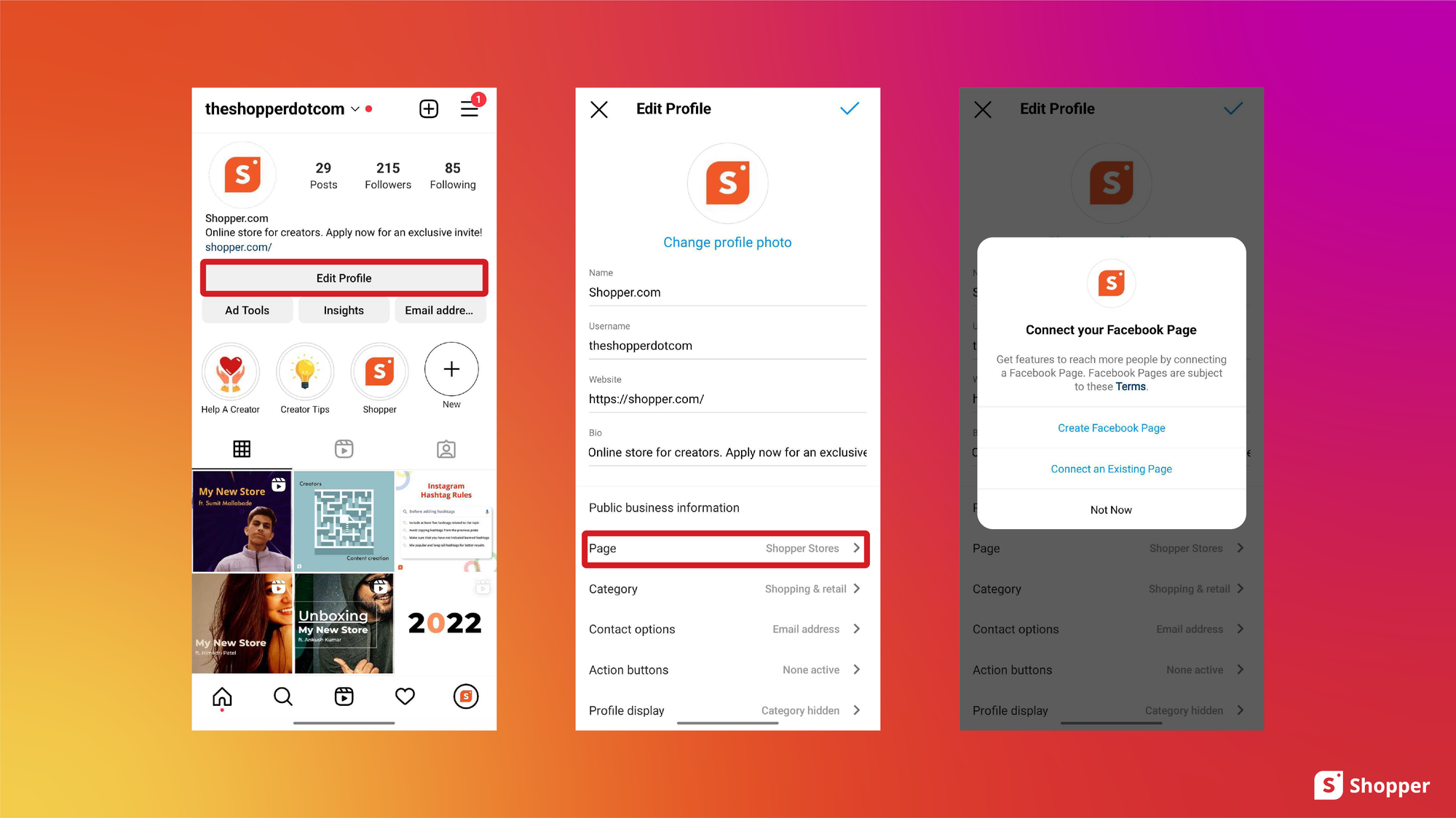 Now that you have a business account, and set up the basic details required for a business, the next thing you need to do is link your business to a Facebook page.
Even if you don't have a Facebook page, you only need to follow these steps:
Launch Instagram on your smartphone
Log in to your account and click on "Edit Profile"
Now tap the "Page" option under "Public Business Information".
From there, click on "Pages" and select the page that you want to link.
If you don't have a Facebook Page, simply tap the "Create a New Facebook Page" option.
Please note that you must have admin access to the Facebook page that you link. If you are not an admin, the Facebook page will not show up in the drop-down menu.
Step 3: Upload Your Product Catalog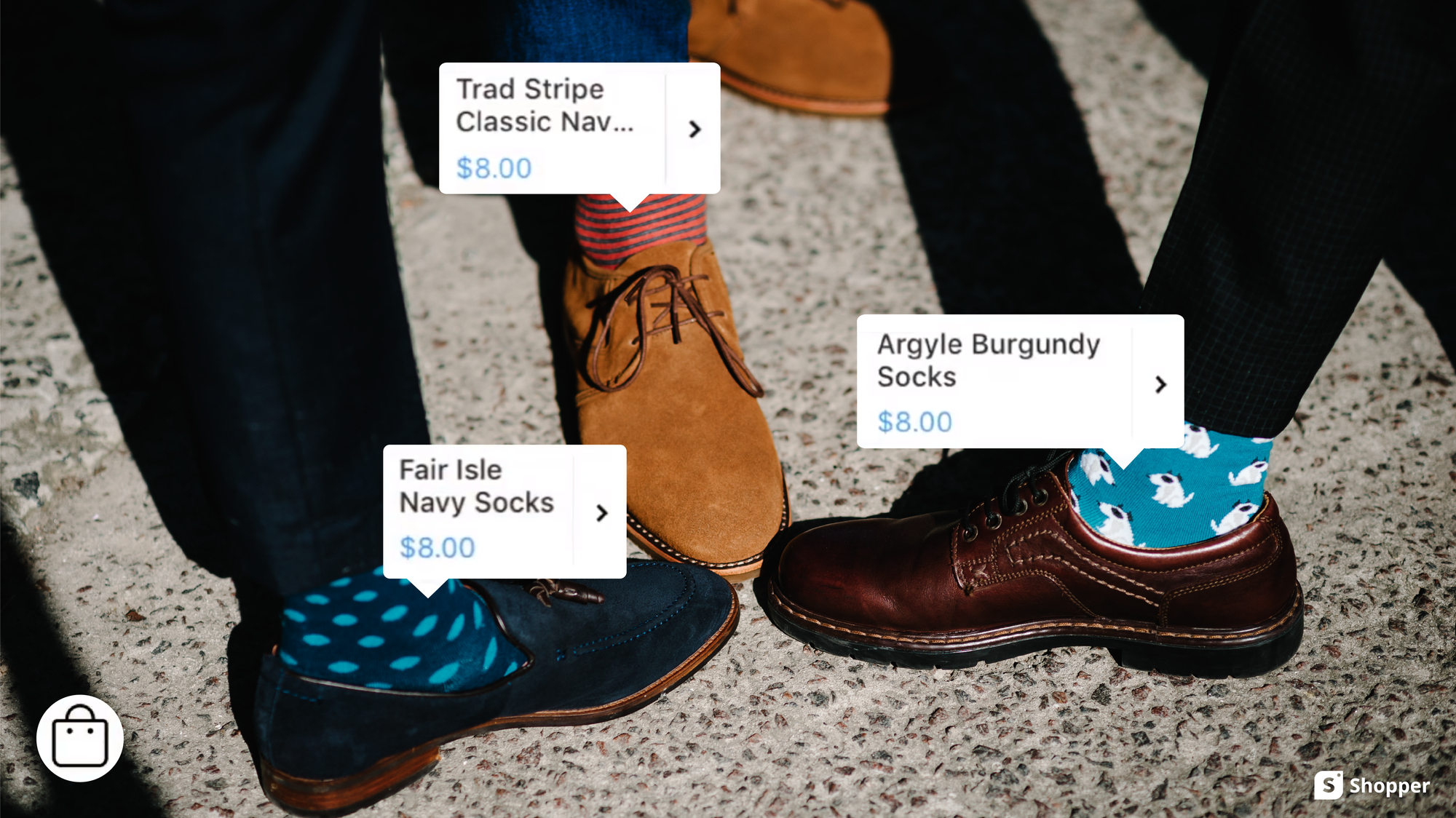 Now that the basic proceedings of setting up an Instagram shop are covered, the next thing you need to do is to set up a product catalog.
Your product catalog needs to feature all the products that you wish to sell.
Don't forget to add a description to all the products as this will help visitors get a better feel of what your Instagram store has on offer.
Another great feature of the Instagram product catalog is that you can integrate it with any third-party eCommerce platform.
Even if you don't have access to third-party eCommerce platforms, you don't need to worry!
You can still make use of the catalog manager through Facebook Business Manager.
When you are setting up your product catalog on Instagram Shop, make sure that you list out and organize every product in a presentable way. The idea is to convince users to make a purchase from your list of products.
Step 4: Submit Your Account for Review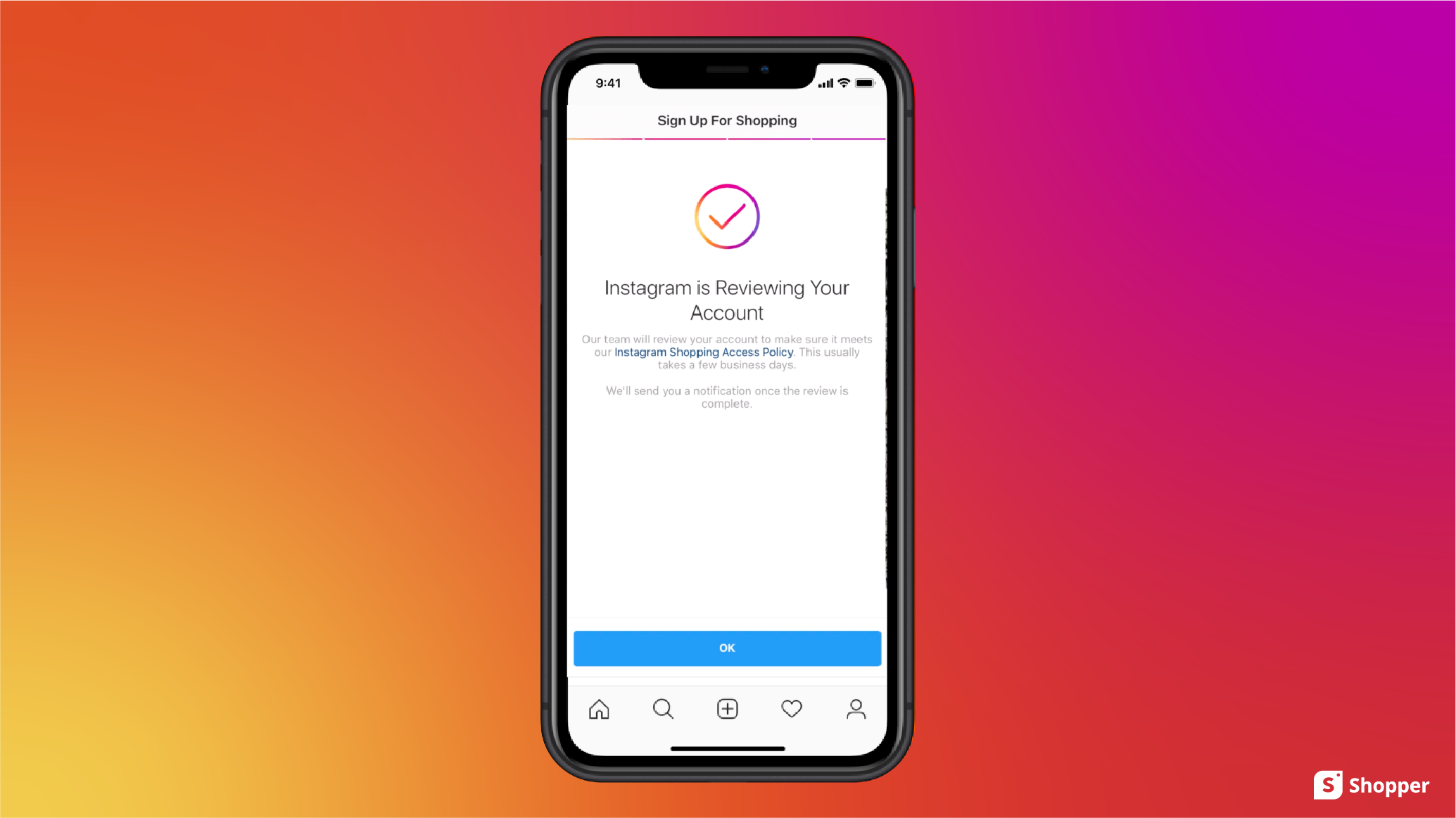 Once you feel that you are all set to launch your Instagram Shop, there is just one thing left to do!
Account Review! After you are done connecting to a Facebook page, and adding a product catalog, you now need to submit your account and Instagram Shop for review.
Staff at Instagram will go through your submission and review it before approving it.
Unsure about how to submit your Instagram Shop for review? We got you covered! Here is a step by step guide on how to submit your account for review:
Launch the Instagram app on your smartphone device.
Log in and head over to your business's Instagram profile.
From there, tap on the menu icon and tap on "Settings".
Now, you need to navigate to sign up for shopping.
Follow the steps and complete the steps as required.
Your account will be submitted for review once you are done completing the steps.
Please note that you can check the real-time status of your Instagram Shop by visiting "Shopping" in your "Settings" at any time to check your account status.
It should also be noted that account reviews can take a few days to complete, but may take longer in some cases.
For some businesses, you may need to provide additional information like proof of ownership for your website domain. You may also be asked to complete a domain verification process to submit your account for review.
Step 5: Turn On Instagram Shopping
You need to keep tabs on the status of your Instagram Shop submission and once your shop gets approved, you are all set to start selling products through your Instagram Shop.
However, you are required to turn on shopping features on your Instagram account to enable this!
For that, you need to follow these steps:
Log in to your business's Instagram profile
From there, head over to your profile and click the menu icon (three horizontal bars)
Navigate through the menu and click on "Settings".
Now, you need to head over to "Business" and then tap on "Shopping".
Select the "Product Catalog" that you wish to connect with your Instagram Shop account.
Once everything is in place, select "Done".
Please note that you might not see the "Shopping" option in your settings if your Instagram Shop submission hasn't been approved yet. You will need to wait for a few days until your account submission for Instagram Shop is reviewed and approved.
Once it's improved, you will start seeing it on your Instagram profile.
What Happens After You Setup an Instagram Shop?
There will be a few changes that will be reflected on your brand or business profile on Instagram after you setup an Instagram Shop.
The noticeable difference will be of course the "View Shop" button that will start appearing on your business's Instagram profile page below your Instagram bio.
All the products that you have set up in your product catalog can be viewed by clicking the "View Shop" button on your profile. Visitors have the option to navigate through your products, and make purchases.
Another key advantage of setting up an Instagram Shop is that you will now have the option to tag products in the feed posts you add.
Yes, that's right! You will now be able to add product tags to any Instagram Stories, Reels, and Posts that feature any of these products.
This will improve the conversion rates for your products and help with brand collaborations.
To get the best results from your Instagram Shop, it's highly recommended to improve your content strategy to meet the business requirements and improve your overall sales!