YouTube
YouTube Revenue Guide: 5 Tips to Increase Your YouTube Earnings
Want to increase your YouTube revenue, but not sure how? Check out our curated list of 5 tips to increase your YouTube earnings that are guaranteed to increase your YouTube revenue.
If you are a full-time content creator on YouTube, you need to consistently find ways to improve your overall revenue from your YouTube channel.
Even though it's easier said than done, there are plenty of ways to do the same!
And no, you don't need to join the YouTube monetization program - YouTube Partner Program to start generating revenue from the platform.
As long as you are gradually building up an audience, and consistently creating content, there are several ways to make money on YouTube.
That's exactly what we will be covering in this detailed guide on how to increase your YouTube revenue, so stick with us to master the different ways to make more money from your YouTube channel!
Can You Make Money from YouTube?
Based on a report published by YouTube, an estimated 425,000 full-time equivalent jobs in the United States were supported by YouTube's creative ecosystem in 2021.
The YouTube Partner Program alone supports more than 2 million creators who have been paid a cumulative total of $10 billion in direct creator payments every year.
It should also be noted that this amount is limited just to YouTube Partner Program, and not inclusive of what creators earn from their personal sponsorships, associations, and collaborations.
So yes, you can make a lot of money from YouTube.
What's even more impressive is that you can start earning money on YouTube from day one.
With affiliate and influencer programs being offered by brands of all scales, there are programs for creators with low and high numbers of subscribers and overall engagement.
At the end of the day, it all comes to the consistency, and quality of your videos on the platform.
Once that's there, all that's left to do is make sure that you try out some of the different ways we cover in this article and start earning more money from your content on YouTube.
What are the Best Ways to Increase Your YouTube Revenue?
When it comes to improving and increasing your YouTube revenue, there are many different approaches you can consider.
However, it does not necessarily mean that all the different methods we cover will be equally effective for everyone trying it out.
YouTube channels and their audiences are always very different from one another.
What may work for one YouTube channel, might not necessarily work for another YouTube channel, even if they are in the same niche, and with an equal number of subscribers.
That's why we highly recommend that you check out the different strategies we cover here, and see which one works.
If any of the strategies we cover improve your overall discoverability, engagement, and the total number of views, stick to it and find new ways that work which will all pile up on your YouTube revenue and make it bigger with every new video.
Let's take a look at some of the best ways to increase your YouTube revenue:
Share Your Videos Everywhere (or Wherever Possible)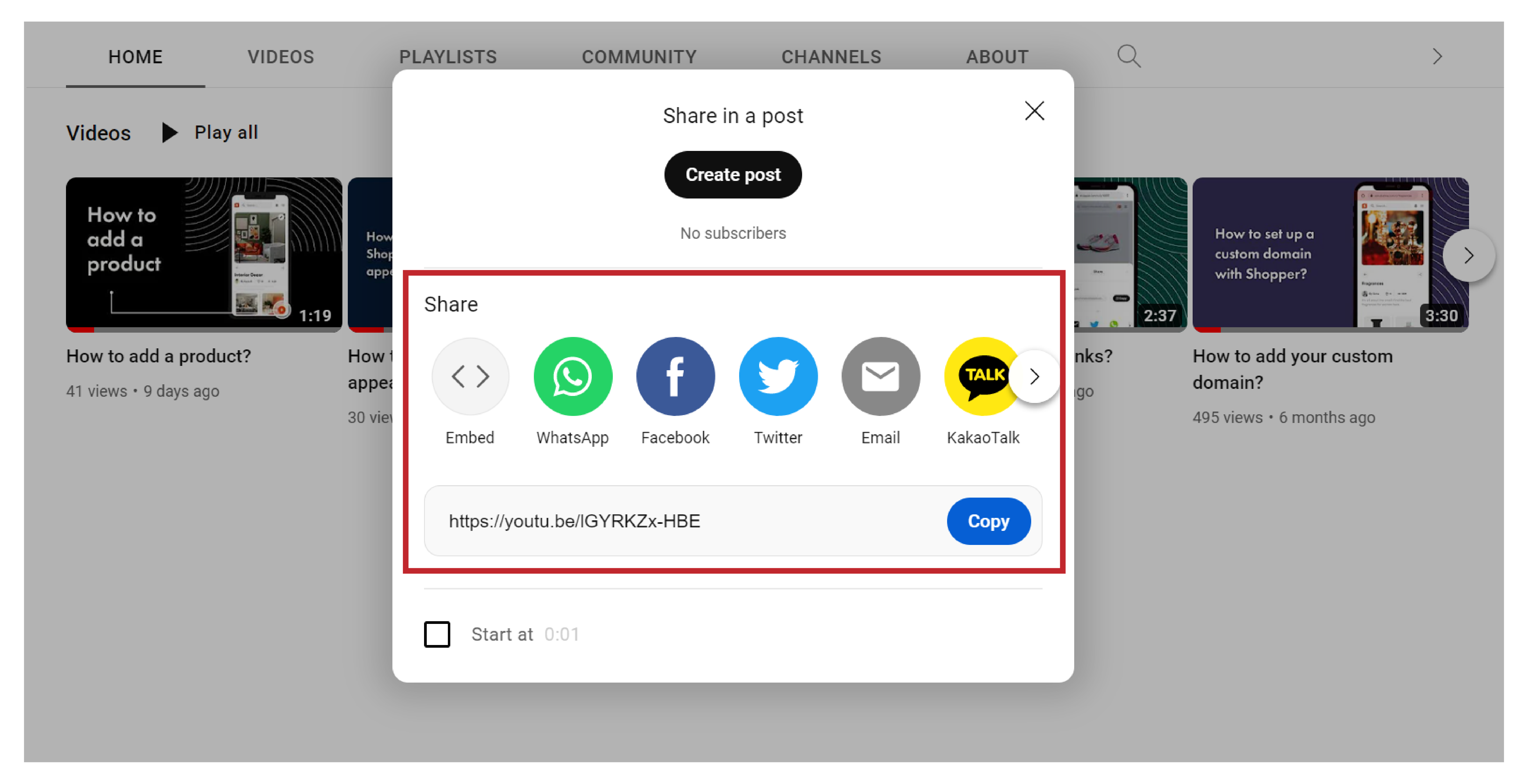 It is a common misconception that your videos will get automatically recommended by YouTube to random new viewers after you upload them.
However, in most case scenarios, it is not exactly the case.
While some of your videos do get recommended to new viewers who watch related content, you still need to trigger the reaction from the YouTube algorithm in the first place.
So how can you trigger the YouTube algorithm?
By getting the video out to the maximum possible people you can reach out to! Share it across all the social media platforms you have accounts on, and direct people there to your YouTube channel.
Make the most of video sharing and promotion groups on platforms like Facebook, Reddit, Quora, Discord, Telegram, and others.
Send out newsletters to your subscribers as e-mail.
Ask them to follow your accounts on other social media platforms, and highlight the same on your YouTube banner.
Post stories on platforms that have the story functionality, and get the attention of your followers.
When you get more views, the YouTube algorithm will start picking up on these positive signals. This will prompt the YouTube algorithm to start recommending your video to the feed of new viewers that watch related content and follow similar YouTube channels.
If you are a YouTube partner, every new view brings in more ad revenue if your monetization is on for the particular video!
2.  Create Videos That Are Longer Than 10 Minutes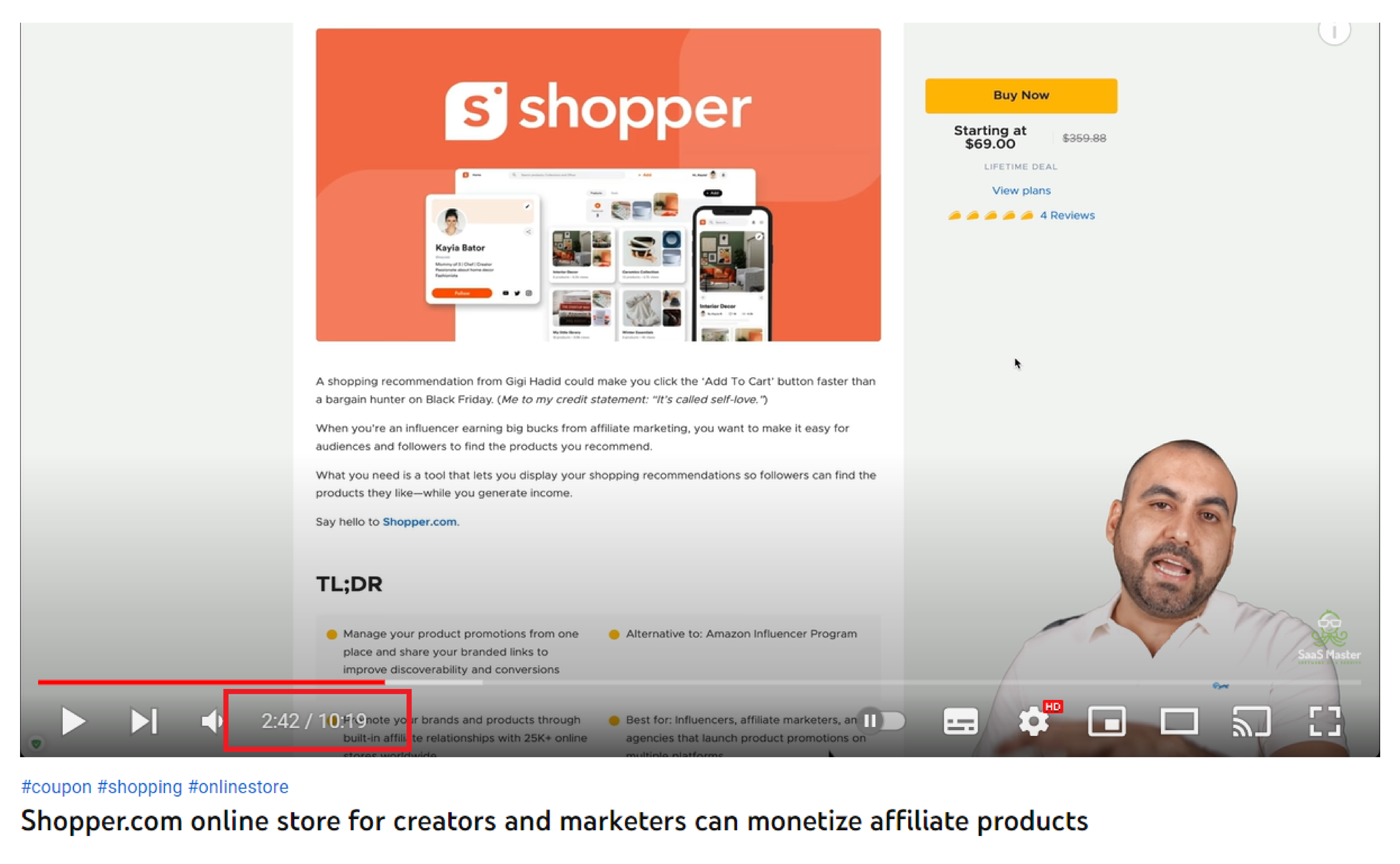 A YouTube video that has more than 10 minutes is likely to earn 3 times more than a video that is less than 10 minutes on YouTube.
Why 10 minutes?
Because, once you become a YouTube partner and start monetizing your videos on the platform, every video that has more than 10 minutes duration, will get a mid-roll ad.
While you still get mid-roll ads on videos that are at least 8 minutes long, 10-minute videos are a safe bet.
Just make sure that you don't end up unnecessarily stretching your video out to 10 minutes.
So what should you do if you are not a YouTube partner, and not making any revenue from the ads that are played on your YouTube channel?
We still recommend that you do the same from today!
Why? Because when you get monetized, you start making ad revenue on YouTube from all your videos, and not just the videos you create after getting into the YouTube Partner Program.
If you have a YouTube channel that has 60-70 videos, all these videos can have monetization enabled as per your wish. Only videos that don't have copyright claims will be eligible for YouTube monetization though.
Suppose you have 55 videos on your YouTube channel, with 30 videos having more than 10 minutes and no copyright infringements.
Then all these videos will start generating revenue whenever they get views.
Yes, new videos will create more revenue for sure as all the views that come to the video will be monetized whereas only new views generated after joining the YouTube Partner Program will be considered for older videos.
3.  Make People Stick on Your Channel for Longer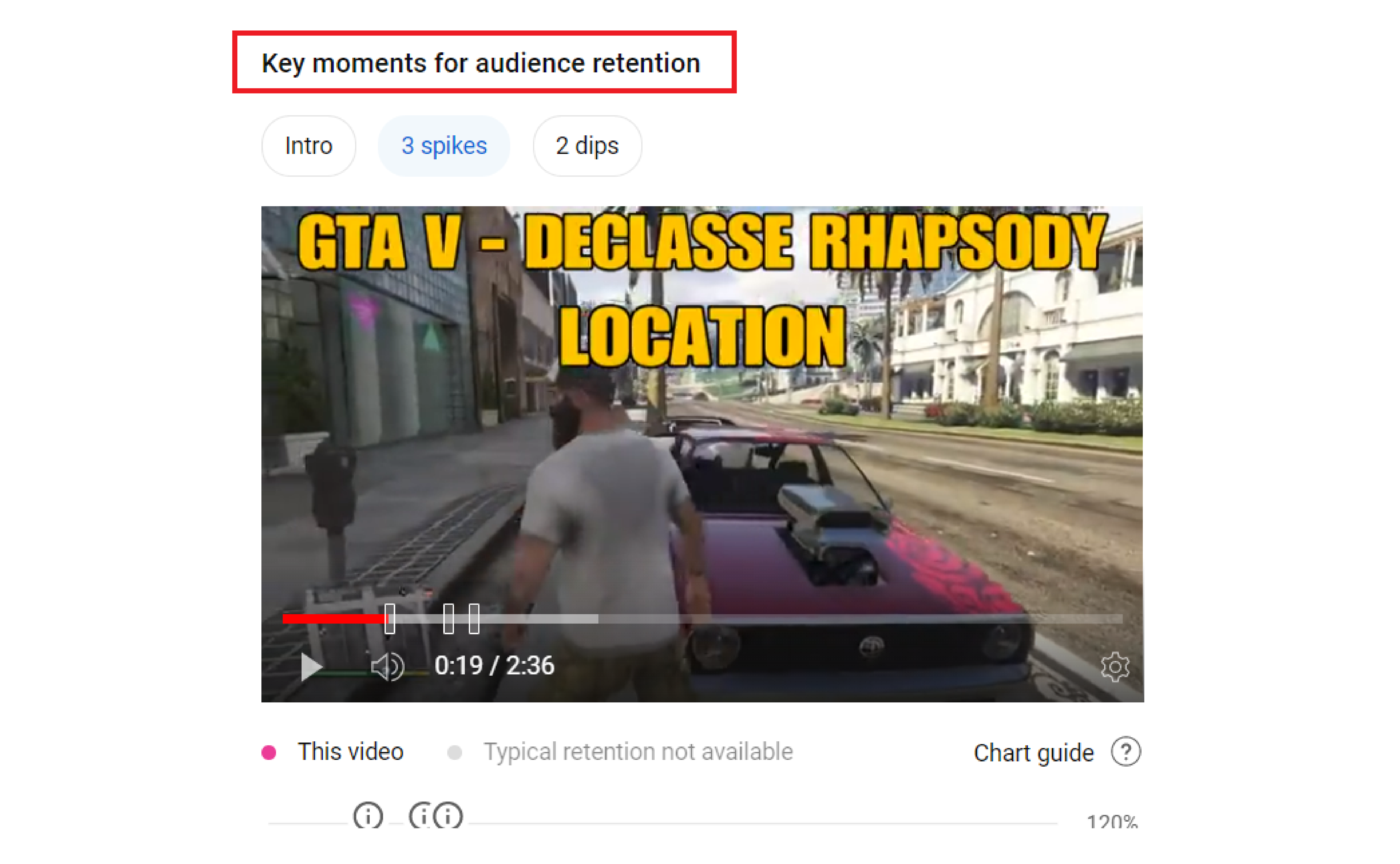 If you want to get the maximum revenue from YouTube, you need to make sure that people have longer sessions on your YouTube channel.
It might be one video that brings a new viewer to your YouTube channel, but you want to make sure that you keep them engaged, and force them to click on your next video.
Repeat the same with your next video, and you end up having a lifelong subscriber that would keep going through all your videos on YouTube, one by one.
This is one of the basic and most efficient strategies to grow on YouTube as a creator.
So how do you make sure that people stick around your YouTube channel, and go through most of your videos? In most case scenarios, people often come to your channel because you have a video that matches their YouTube search criteria.
Now how do you force them to check out your other videos?
That's where Call-to-Actions (CTA) comes into play. YouTube lets you add CTA's in the following ways, so make sure you use these to the maximum:
Cards: Cards are the pop-up messages that appear on the top right corner of a video on YouTube. Creators can add up to 5 cards to every video. You will need to use cards strategically to get the best results though. Use video and playlist cards that match the video you are adding it to.
End Screen: End Screens are another CTA that can be added to all your videos on YouTube. You can add up to 4 videos on the end screens. Again, use the option strategically to get the best result on your channel. Add videos that relate to the niche or video topic of your latest video. This will force the viewer to check out your videos.
More viewers coming across your videos will help build your audience faster.
Creators who are already partners get more clicks, more ads on their channel, and eventually - more revenue!
4.  Join Affiliate Programs That Match Your Niche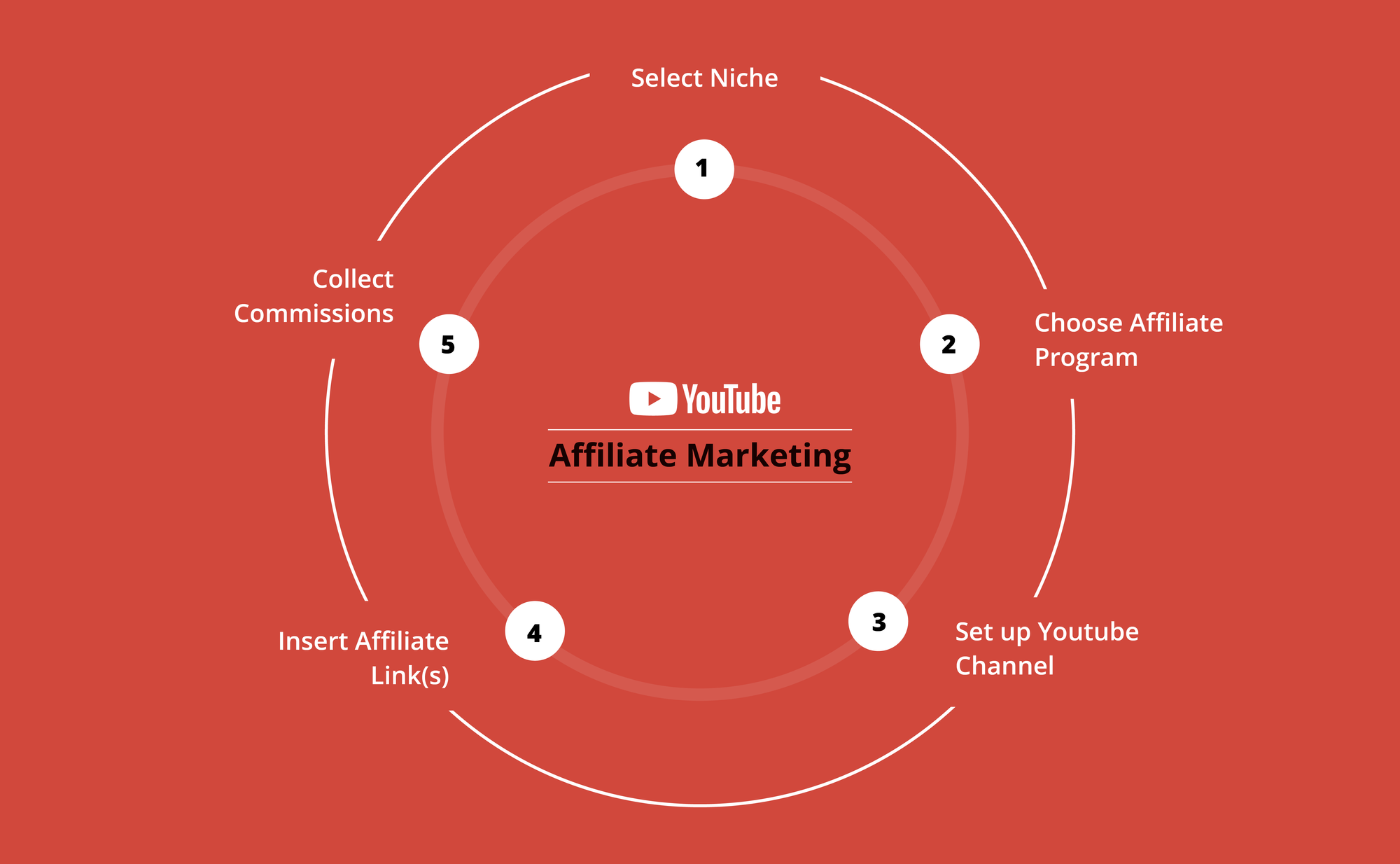 YouTube Partner Program can be a great revenue stream, and you must have come across hundreds of YouTube videos where creators share an estimate of how much they make on YouTube.
However, there is, even more, earning potential on YouTube from collaborations and affiliate programs.
The best thing about affiliate marketing on YouTube is that it is an evergreen revenue stream.
Once you start getting money from your affiliate links, your viewers will always start checking your description for affiliate links and check out the products you recommend.
What you need to remember here is to make sure that you use the right affiliate programs, and promote products that match the video topic.
Another great tip to make sure that you get the most out of your YouTube affiliate marketing is to remind the audience to check out the links in the description.
Mention it once or twice in the video to prompt your viewers to check out the affiliate links.
It is also important to inform your audience that you are earning a commission for purchases that are made through the affiliate links. This will make sure that your audience buys through your affiliate links, and you get the affiliate revenue.
5.  Add Shopper to Your YouTube Marketing Strategy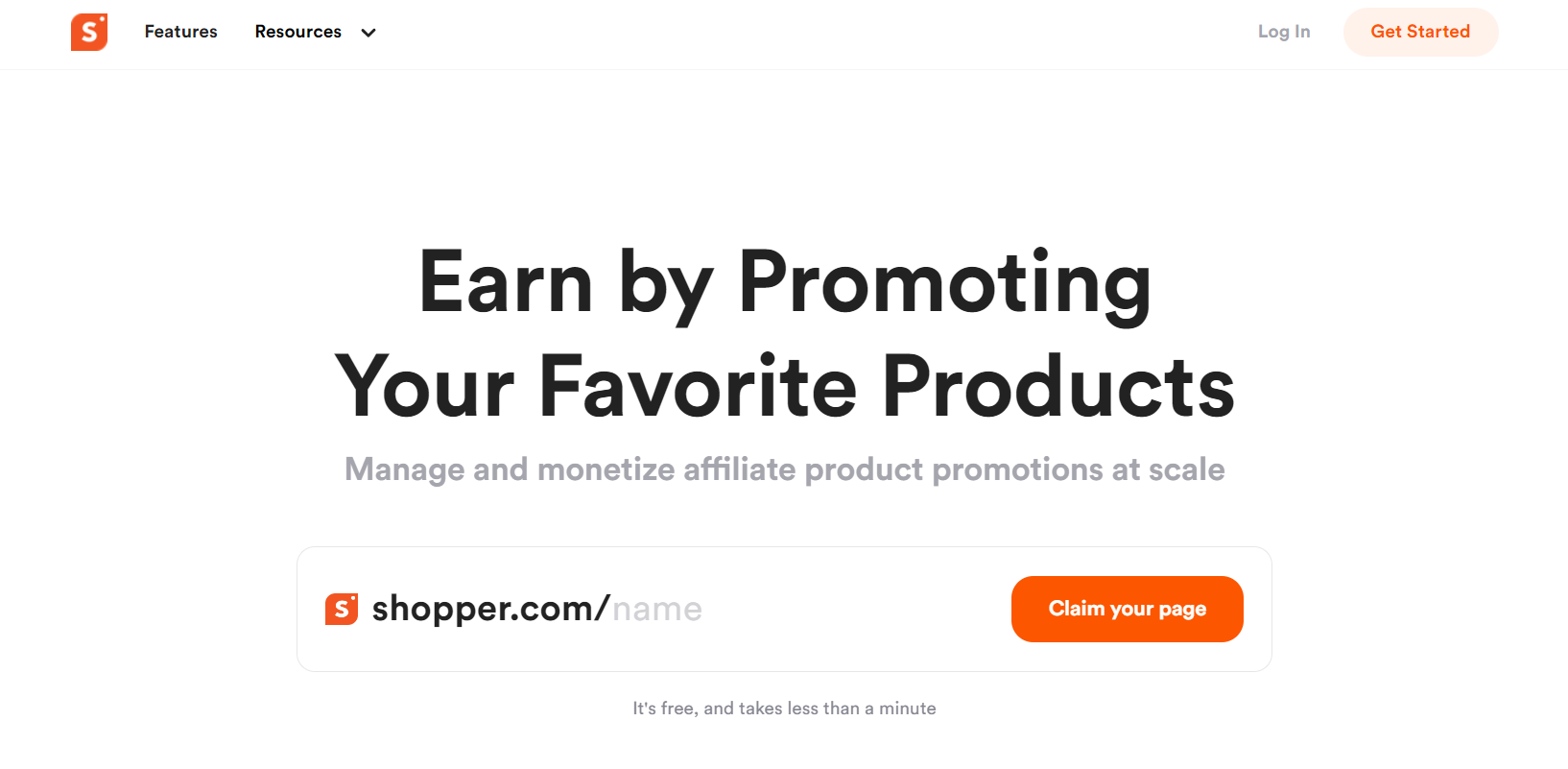 Shopper is your all-in-one answer to getting the maximum engagement and affiliate revenue on your YouTube channel.
There are several ways Shopper can help you improve and increase your revenue on YouTube.
Sign-up to Shopper today and get instant access to services like custom domain, organized shopping recommendations, auto monetization, affiliate discoverability, link break notifications, and many more value-added services as per your requirements.
Now that we got you hyped up, complete the sign-up procedure, and come back here to get started on how to make the most of Shopper to get more YouTube revenue.
Let's take a look at how some of our features can help you improve your YouTube earnings:
Organized Shopping Recommendations: If you have added a few products and created your first collection, you would know how organized our product collections are. You can also add a cover image to your collection and drive more audience to your product recommendations, almost instantly. Create as many collections as you love to have, feature your products in neat and organized collections, and get discoverability to your affiliate sets like never before!
Shopper Page With a Custom Domain: When it comes to setting up a product page, most websites only let you add your page name to the last part of their URL. With Shopper's paid subscription plans (Creator or Creator Plus), you get access to a fully customizable custom domain. Set up the Shopper page URL as you wish, and give it your branding. With Creator or Creator Plus plans, you get a fully custom domain at convenient pricing.
Get Notified Whenever an Affiliate Link Breaks: When it comes to affiliate marketing on YouTube, one of the worst things that can happen to any creator is affiliate links breaking, and you not knowing that the links broke! You can miss out on so much affiliate revenue, and by the time you realize what's happening, it will already be too late. With our innovative link break notification system, get notified whenever an affiliate link breaks and fix it before it affects your monetization. Subscribe to the Creator or Creator Plus subscription today and get the link break notifications enabled.
Better Affiliate Discoverability and Turnout: The key to successful affiliate marketing on YouTube is to make sure that you get the maximum number of clicks and conversions on your affiliate links. While YouTube video description lets you add plenty of affiliate links, it can cramp the description and make it look crowded and spammy when you add multiple links. With a Shopper account, you will only need to add one link - the link to your Shopper page. Whenever someone clicks on it, they will get access to all your affiliate product recommendations and not just the product the video is featuring.