Blogger
Best WordPress Affiliate Plugins to Skyrocket Your Commissions in 2023 (+Bonus Plugin)
Discover how WordPress affiliate plugins can help you scale your website and earn more with this carefully curated list of the best affiliate marketing plugins.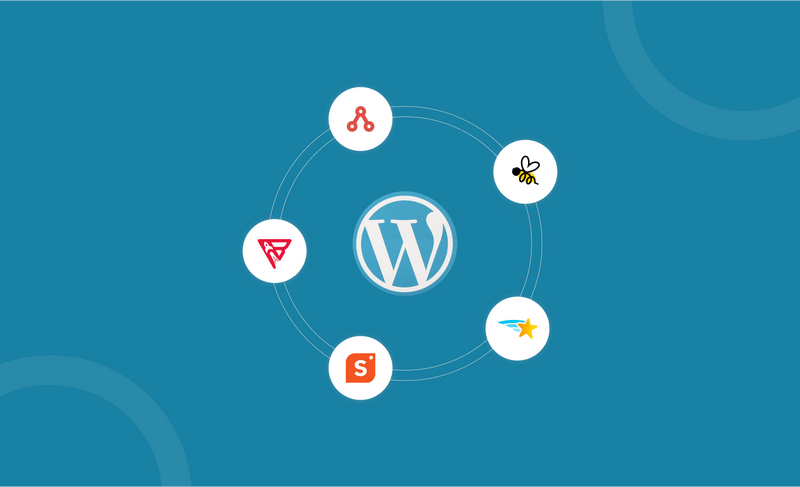 With more than 60 million websites using WordPress worldwide, it's no surprise that many of these sites are earning revenue through affiliate marketing. In fact, participating in one or multiple affiliate marketing programs has become a prominent way for WordPress website owners to generate income.
However, to scale the performance you need a carefully chosen suite of tools to scale your WordPress website, and herein comes the role of affiliate plugins.
WordPress affiliate plugins allow easy management of affiliate links, accurate tracking of clicks and conversions, commission management, integration with other tools, and customization of the affiliate program to match the brand and website.
In this article, we have rounded up some of the best affiliate plugins for WordPress users to boost your efforts.
What is a WordPress Affiliate Plugin?
A plugin in WordPress is a software component that can be downloaded and installed by a website administrator to enhance the functionality of their WordPress website.
The affiliate plugins provide a system that allows affiliate marketers to easily manage their affiliate marketing efforts and maximize their earnings potential. These plugins provide features to help website owners promote products and earn huge commissions through their affiliate links.
Here are some prominent benefits of installing an affiliate extension into your WordPress website:
Ability to manage affiliate links from the WordPress dashboard
Tracking of individual affiliate performance
Easy creation of shareable links
Automated link creation through keyword recognition
Ability to set up redirects for affiliate links
Potential to build a loyal following by promoting relevant products and services
So now we know the benefits of having a WordPress plugin for scaling your affiliate marketing efforts, let's see some of the best extensions in 2023.
The Most Awaited List of Best Affiliate WordPress Plugins + 1 Bonus Plugin
There are over 60,000 plugins available in the WordPress directory and if you search the term "affiliate" you'll see over 2000 results. This means you have to really wise when building your suit of affiliate tools for your website.
Well, we've made it simple for you by selecting some of the top affiliate WordPress plugins that will be incredibly helpful in various aspects of building a high-traffic affiliate website. Our carefully curated list includes plugins that offer link cloaking, product displays, and much more.
With these powerful WordPress extensions at your disposal, you can easily enhance your affiliate marketing efforts and create a website that stands out from the competition.
1. AdSanity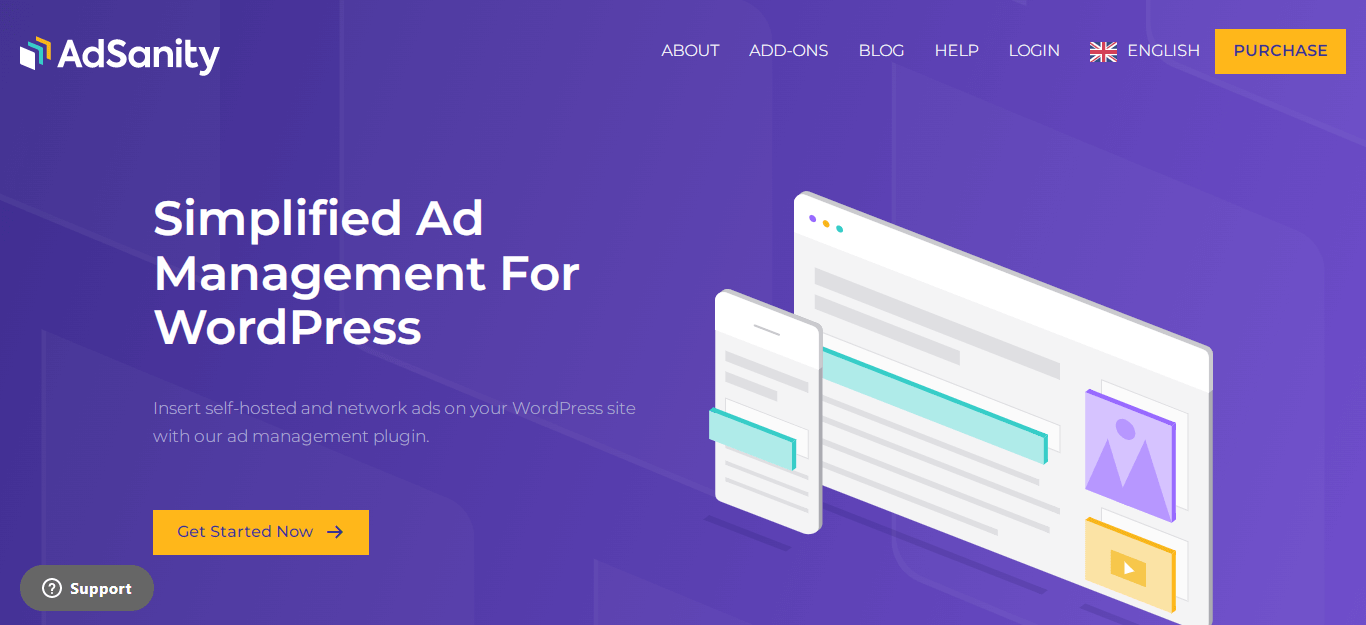 AdSanity is a very unique plugin that allows WordPress users to manage their affiliate display ads. It is especially for bloggers that have monetized their blogs with advertisements. What we really about the extension is that along with the user-friendly interface, it is extremely lightweight to keep your website fast.
AdSanity Key Features
Beginner-friendly: You can easily manage your affiliate campaigns and rights from your WordPress dashboard, making it super easy to use, especially for beginners.
Flexibility: Whether it's your own or your affiliate partner, affiliate banners can be easily inserted into widgets, sidebars, and other areas of your WordPress website.
Ad Block Detection: AdSanity automatically notifies your readers to disable adblockers to enjoy your content.
2. MonsterInsights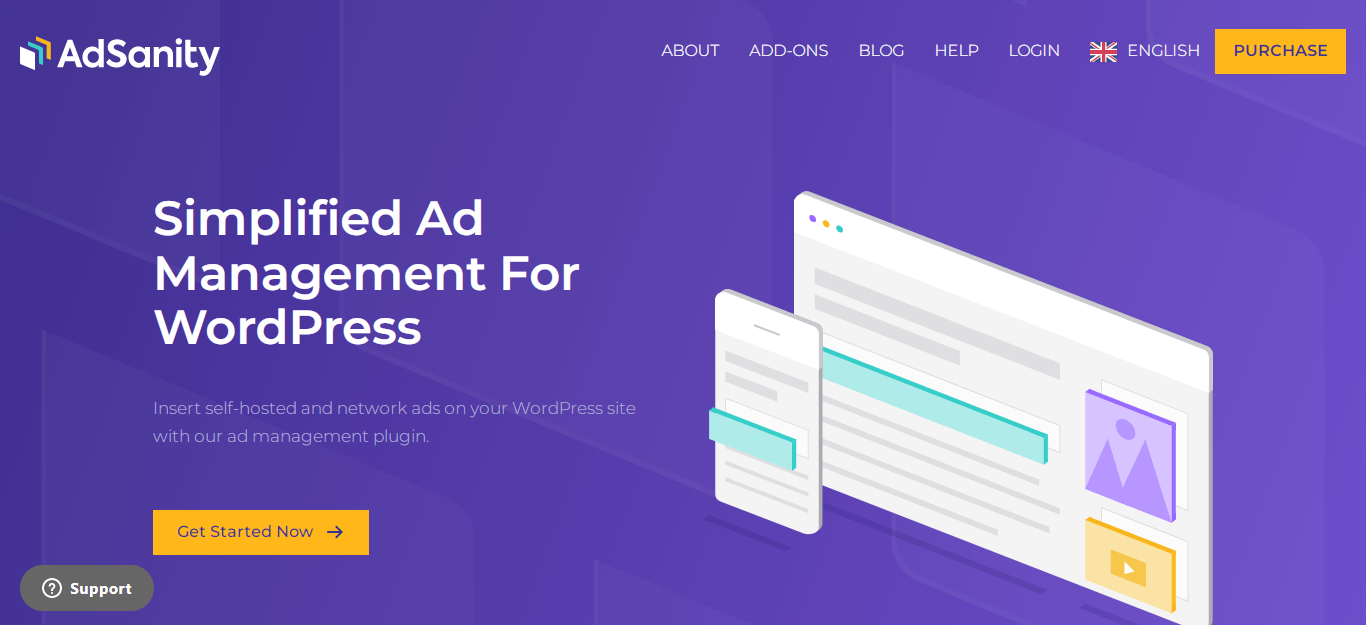 MonsterInsights is widely recognized as one of the best analytics plugins for WordPress users. However, it provides valuable insights to affiliate marketers as well that help them keep track of their website's traffic and performance.
With the extension, you'll be able to closely monitor the performance of your affiliate links and determine which ones are generating the most results. Additionally, you'll be able to identify areas that require improvement, giving you the ability to fine-tune your affiliate marketing strategy and maximize your earning potential.
MonsterInsights Key Features
MonsterInsights can be easily linked to the other affiliate plugins on your WordPress dashboard.
Gives you in-depth reports of the highest-earning content pages on your website and areas of improvement.
Comes with an interactive dashboard that is easy to understand even for users who aren't trained in Google Analytics
3. Affiliates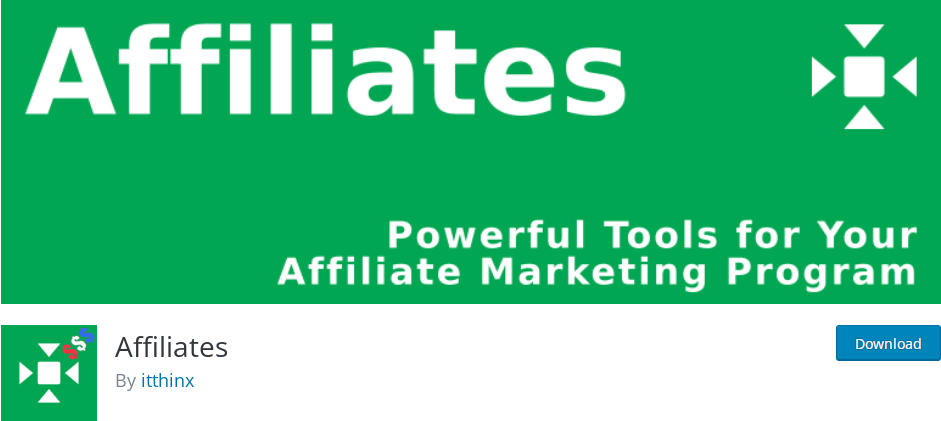 The Affiliates plugin comes with a user-friendly dashboard for affiliates to share their links, which can be customized to match the website's design. The plugin also supports WooCommerce by integrating with an additional plugin.
While the free extension is available, the pro version offers an even more user-friendly dashboard with additional benefits such as referral rates, banner management, and notifications. In addition, the pro version includes advanced commission rates, export capabilities, integrations with other tools, and many other useful features.
Affiliates Key Features
Affiliates Dashboard: A customizable dashboard for affiliates that integrates login, registration, statistics, affiliate links, and profiles. It can be added as a block or shortcode and is highly customizable using templates.
Real-time reporting: Referral and affiliate link statistics are recorded and available instantly as transactions are processed. It integrates with virtually any e-commerce platform.
Traffic Statistics: Records browseable traffic statistics with source and landing page, user agent, and related referrals per affiliate.
Unlimited Affiliates: Allows for an unlimited number of affiliates.
API: Affiliates provide an API that makes it easily integrate with virtually any e-commerce and membership system.
4. Auto Amazon Links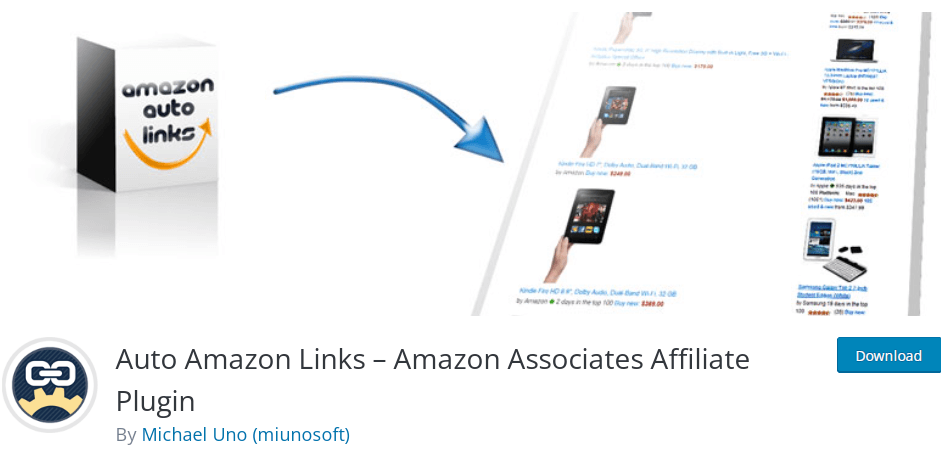 Auto Amazon Links is a convenient WordPress plugin for affiliates that automatically generate Amazon affiliate links for your website. With the ability to select categories that fit your site, you can effortlessly display links to the latest products from Amazon.
You no longer need to worry about manually searching for products or updating outdated links. This plugin supports all Amazon locales and can be inserted as a widget, shortcode, or auto-insert unit. Plus, it works even on JavaScript-disabled browsers. Using Auto Amazon Links can save you time and effort in your affiliate marketing campaigns by bringing fresh and relevant Amazon products to your product galleries.
Auto Amazon Links Key Features
Choose product categories on Amazon to create your Auto Amazon Links galleries on your WordPress website.

Embed single products or galleries anywhere on your site using shortcodes, widgets, or auto-insert.
5. Affiliate Booster Blocks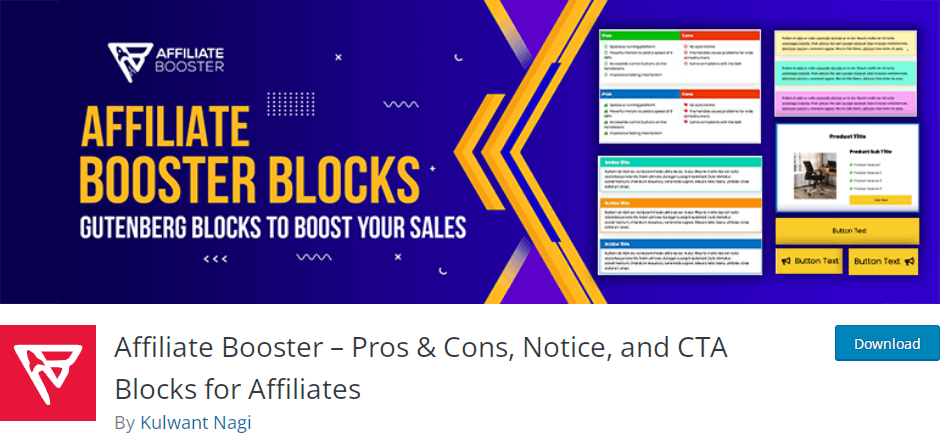 Affiliate Booster Blocks is a plugin for WordPress block editors that offers custom blocks optimized for affiliate marketers. It includes features like star ratings for product reviews, optimized button and CTA blocks, and blocks that reduce the need for many standard blocks used together.
The plugin helps to speed up the process of affiliate website building with easy-to-use settings and customizations. It is ideal for those who work with the native Block Editor and need a way to make content creation easy. With Affiliate Booster Blocks, building and designing pages or posts is made easy without requiring any coding skills.
Affiliate Booster Blocks Key Features
Custom blocks for affiliate marketers to use in the Gutenberg editor
Star rating blocks for product reviews
Optimized button and call-to-action (CTA) blocks
Blocks that combine the functionality of multiple standard blocks
Pre-designed blocks to speed up the process of building affiliate websites
Notification, notice, and pros and cons blocks to increase click-through rates (CTR)
Easy-to-use settings and customization options for each block
6. AAWP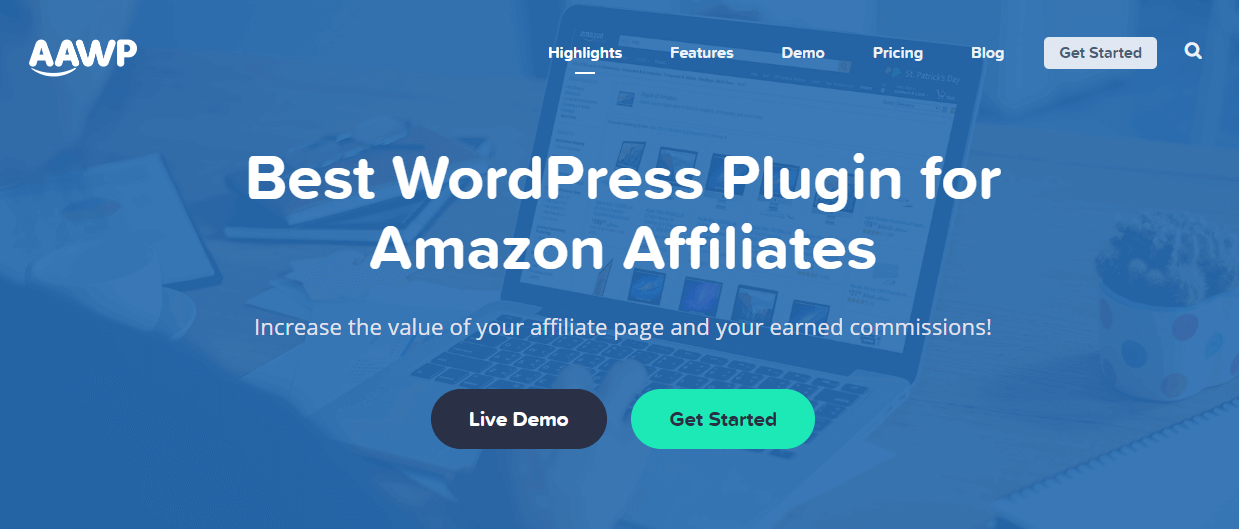 AAWP is a WordPress affiliate plugin exclusively for Amazon Associates. With the extension, affiliates can efficiently integrate Amazon products into your WordPress site. It helps you create product boxes, product lists, and more.
AAWP Key Features
Independent of any WordPress theme.
Highly responsive and mobile-friendly.
As it supports Gutenberg blocks, therefore, you can create text links, product boxes, comparison tables, and more.
7. Easy Affiliate Links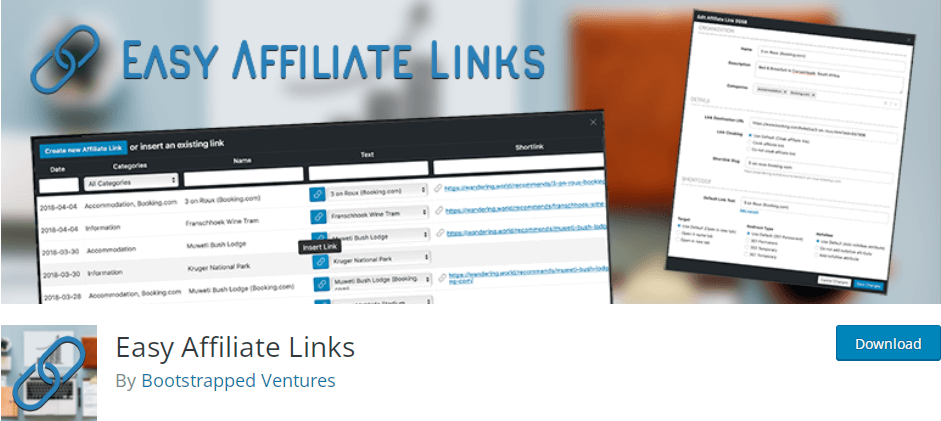 Easy Affiliate Links is a free and amazing affiliate link management WordPress plugin. It's absolutely compatible with Classic editor, Gutenberg editor, and Elementor. What we really know about it simply tracks all the clicked links automatically.
Easy Affiliate Links Key Features
Affiliate links can be easily managed by naming and organizing your links into different categories. For example, use a Sponsored attribute for sponsored posts or a UGC label for user-generated content.
With the WordPress extension, you can easily shorten long affiliate links and leave them uncloaked.
Premium users can get email notifications when the links are outdated or broken.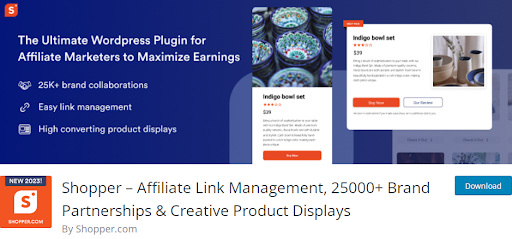 Shopper.com has recently released its WordPress plugin, especially for creators who monetize their WordPress blog by participating in affiliate programs.
Managing affiliate links can be a daunting task, especially when dealing with numerous brands. However, our WordPress affiliate plugin is designed to simplify this process and make it user-friendly. It comes equipped with robust features to help you optimize your earnings and get the most out of your affiliate program.
For using the plugin you need to signup to the Shopper.com platform. By signing up you will instantly be able to collaborate with over 25,000 brands, manage all your affiliate links in one convenient place, and create product displays that generate 25% more sales.
Collaborate with 25,000+ brands
Promote and earn millions of high-quality products from a vast range of brands.
High-converting product displays
Choose from pre-designed displays that generate 25% more sales, resulting in more earnings with the same traffic.
Seamless compatibility with Gutenberg
Product displays are designed to integrate effortlessly with the default WordPress editor, providing more sales without technical difficulties.
Easy link management
Organize all your affiliate links in one place, making it simple to track them.
Link break alerts
Receive notifications when links stop working, ensuring that you never miss a sale.
API Access
Integrate your Shopper links with other tools and platforms you use, promoting products across various platforms.
Amazon link localization
Send customers to their local Amazon store automatically, providing a better user experience and more sales.
Sales analytics
Access valuable insights such as clicks and conversions for every product you promote with the sales analytics feature.
Data and privacy
Your data is secure and anonymous, and you can opt out anytime without affecting your store.
So, what are you waiting for? Get started with the best affiliate plugin for WordPress today!
How to Choose the Best WordPress Affiliate Plugin for Your Website?
With this, we come to our long list of the best WordPress affiliate plugins. If you're planning to manage links as a product review blogger to increase referral revenue, the list comprises all the solutions.
Obviously, you cannot download all the plugins in your WordPress dashboard, therefore, you need some parameters to choose the right plugins for your website. While we've already sorted the best plugins for you, to select the extensions particular to your business you can consider the following tips:
User-friendly interface: A plugin that is easy to install, navigate and operate is important. It should come with an installation wizard and comprehensive documentation.
Pricing plans: Different pricing options to cater to the varying needs and budgets of both vendors and affiliates should be available.
Customization capabilities: Plugins should allow customization of settings and designs, such as personalized emails and custom rewards, to differentiate businesses and affiliates.
Automation features: An affiliate program's workflow can be time-consuming, so a good plugin should offer automation capabilities to help users scale their business. This includes features like automatic emails to affiliates and commission payments.
Conclusion
In conclusion, WordPress affiliate plugins offer a great way to boost your income by creating your own affiliate program or managing your affiliate links. When choosing the right plugin for your business, there are a few crucial factors to consider.
First and foremost, ease of use is essential. A good WordPress plugin should be easy to set up, navigate, and operate. The installation process should be straightforward, and complete documentation is also a must. This will ensure that you can quickly and easily get started with your affiliate program or link management.
Another important factor to consider is customization options. Having the flexibility to personalize settings and designs is crucial to help your business and affiliates stand out. This can include customizable emails, custom rewards, and other options that allow you to tailor the program to your specific needs.