Expert
Top 9 Affiliate Marketing Tools to Scale Your Affiliate Marketing Game in 2023
Building anything from scratch requires the right tools. The same is the case with building a scalable affiliate marketing business.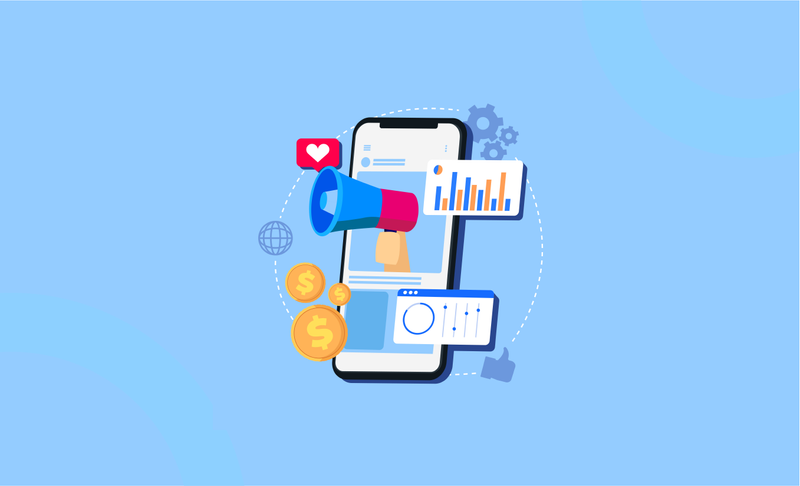 Building anything from scratch requires the right tools. The same is the case with building a scalable affiliate marketing business.
Thriving in the competitive affiliate marketing landscape takes more than just joining the right affiliate programs or choosing the right niche. To enhance your performance in 2023 and beyond, it's essential to have the appropriate tools at your disposal.
However, with so many many options available choosing the right affiliate marketing tools can be challenging. To help you in selecting the most effective solutions we created a comprehensive list of affiliate marketing tools for various purposes - from tracking ad campaigns to analyzing a competitor's profitable keywords.
What to Look For In an Affiliate Marketing Tool?
When compiling a list of the most effective affiliate marketing solutions we considered the following factors:
User-friendliness: The tool should be easy to use, even for beginners. It should have a clean and intuitive interface and offer clear instructions.
Features: Look for tools that offer features such as keyword research, competition analysis, link cloaking, tracking, and reporting. The more features the tool has, the more value it can provide for your business.
Integration: The tool should integrate seamlessly with other tools you use, such as your website, social media platforms, and email marketing tools. This can help streamline your workflow and save you time.
Pricing: Consider your budget when choosing a tool. Some tools offer a free version with limited features, while others require a monthly or yearly subscription. Choose a tool that fits within your budget and provides good value for the price.
Support: Look for tools that offer good customer support, such as online tutorials, FAQs, and email or chat support. This can be helpful if you run into any issues or have questions about the tool.
Now using the aforementioned factors here are the top 10 affiliate marketing tools
1. Flippa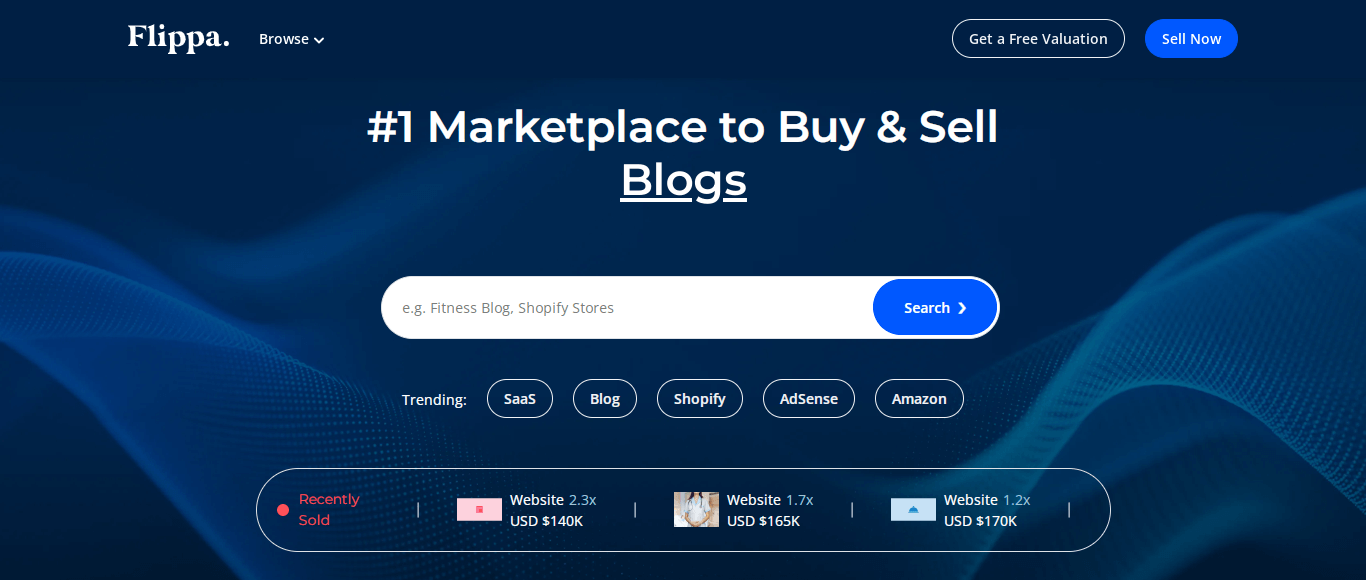 Flippa is a global online marketplace to buy and sell online businesses and digital assets including websites, domains, and apps. Flippa can be used as an affiliate marketing tool for finding profitable websites to buy and promote as an affiliate.
It can be considered a goldmine for affiliates who are just starting out. If you don't want to get started from scratch with a site, you can buy an already existing affiliate platform. Also, if you happen to get bored of a niche you can easily your website on Flippa and hunt a different domain.
2. Shopper.com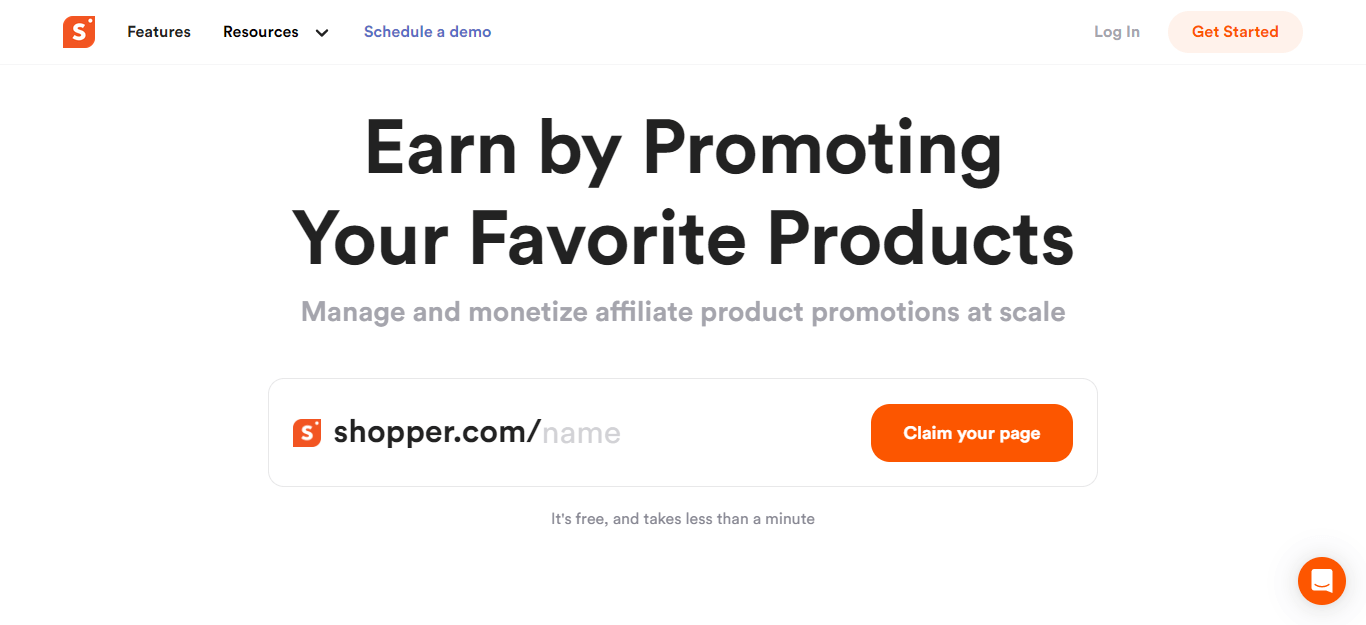 Shopper.com is an affiliate marketing tool or platform that simplifies the entire process of affiliate marketing for creators.
With a free Shopper account, you can easily become an affiliate of 25,000 brands without any delay and manage all your affiliate links in one central location. Moreover, the platform provides pre-designed product displays that have been demonstrated to generate 25% more sales, thereby increasing earning potential.
In addition, Shopper.com offers different resources and application programming interfaces (APIs) to content creators, allowing them to carry out affiliate marketing on any platform.
Prominent Features of Shopper.com
Let's see some of the prominent features of creating your online store for your affiliate products.
1. Centralized link management
Another feature is centralized link management, which allows for easy organization of multiple affiliate links in one place, simplifying the tracking process.
3.  High-converting product displays
Shopper's free WordPress affiliate plugin includes high-converting product displays that have been tested and proven to generate 25% more sales than standard links, providing users with the potential to earn more revenue with the same amount of traffic.
4. Fully Customizable Themes
Shopper creators get an opportunity to create a fully personalized eCommerce website with fully customizable themes. With the customization feature, you get options for personal branding like adding your logo as the background image for your product pages.
5. Enable Blog
The Shopper.com platform lets you create a blog for your store that allows you to curate rich content to attract organic traffic. For generating affiliate sales you need to stand out in the crowd and drive traffic and sales to your business, with blogging you can definitely achieve that.
6. Dedicated Analytics
Shopper.com comes with a dedicated dashboard that gives you a detailed report of your traffic, earnings, sales, clicks, and all-time revenue. All these stats are available to you in a concise visual summary with a graphical representation. As a result, it makes it easier for you to analyze changes to metrics over time and can help you get a clear picture of how your products and collections are performing.
7. Broken Link Notifications
One of the biggest problems that affiliates face is broken links, leading to revenue loss and even bad user experience. But Shopper.com creators get an exclusive solution for this problem too. The platform's broken link feature alerts you whenever an affiliate link or product URL breaks.
3. Optinmonster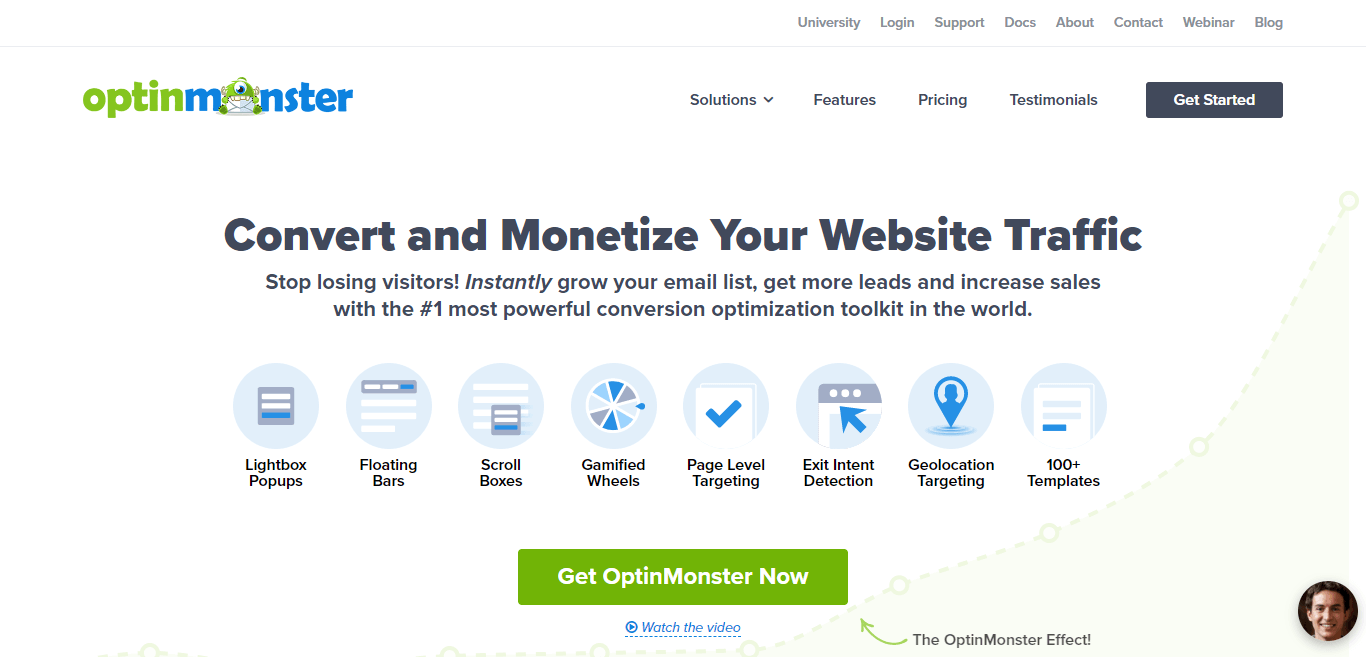 OptinMonster is an exceptional lead-generation tool that simplifies the process of converting your website visitors into valuable leads and customers.
Irrespective of the nature of your website or the type of leads you seek, OptinMonster offers the ideal solution for creating campaigns that effectively capture high-quality leads tailored to your specific requirements.
With OptinMonster, you have full creative control to design captivating on-site lead generation campaigns, including engaging popups, slide-in windows, and interactive spin-to-win wheels. The best part is that you can achieve this using a user-friendly builder that caters to beginners.
We really found A/B testing and analytics features to optimize your campaigns effectively of Optinmonster highly impressive.
By incorporating OptinMonster into your affiliate marketing toolkit, you can take your lead generation endeavors to new heights, enhancing your overall conversion rate and success.
4. Hemingway App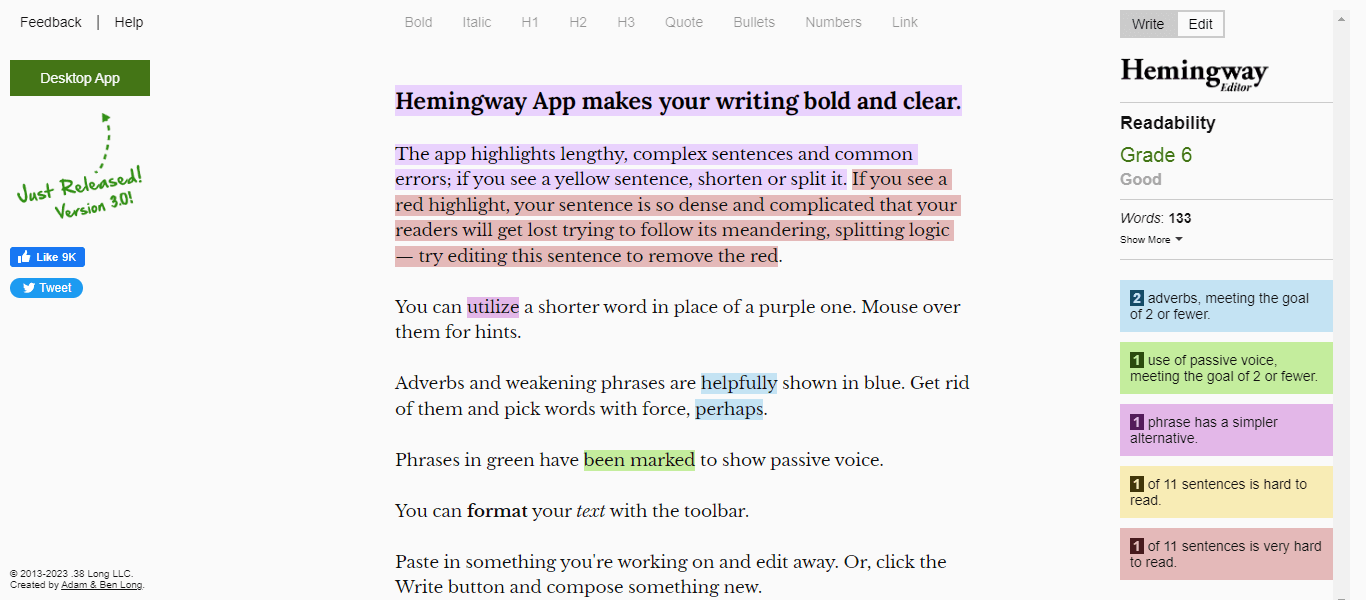 Hemingway, an exceptional content review tool inspired by the writing style of Ernest Hemingway, proves to be an invaluable asset for writers aiming to simplify their content.
Why simplify your writing, you ask?
Well, because your audience isn't particularly interested in your knowledge of obscure terms. What your readers truly desire are insightful and impactful messages. They prefer substance over unnecessary embellishments that are only meant to showcase your intellect.
With the assistance of Hemingway, you can effortlessly streamline complex sentences, ensuring clarity and conciseness. Additionally, the tool identifies adverbs and intricate vocabulary that can be replaced with simpler alternatives.

By incorporating Hemingway into your writing process, you can effectively engage your readers with clear and concise content that resonates with them on a deeper level. Remember, it's not about sounding intelligent; it's about delivering meaningful insights that leave a lasting impact.
5. WhatRuns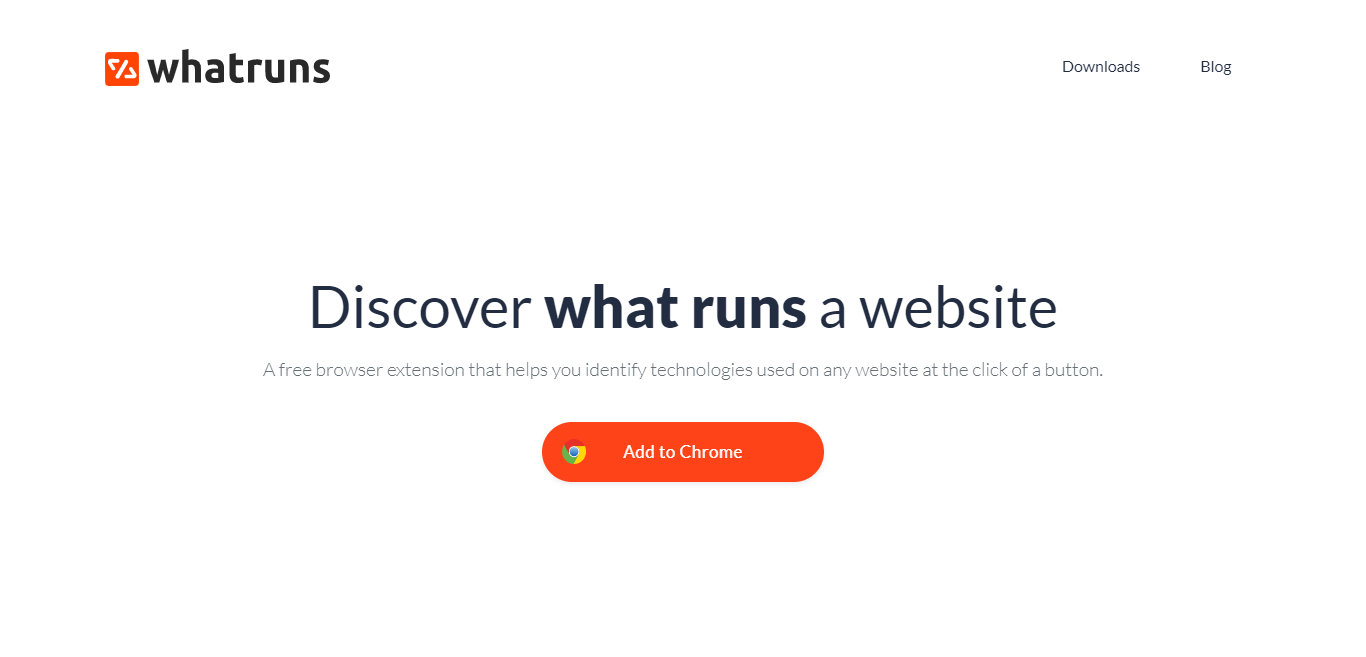 WhatRuns, a cutting-edge browser extension, is an invaluable addition to the list of top affiliate marketing tools. With its advanced capabilities, this extension enables you to effortlessly identify the web technologies employed by any website. Utilizing our proprietary pattern recognition algorithm, WhatRuns accurately detects even the most recent web technologies and plugins utilized on websites.
This powerful extension serves multiple purposes within the realm of affiliate marketing, including competitor analysis, sales intelligence, and website profiling. Gain a competitive edge by staying informed about the technologies your rivals are employing, gathering valuable insights to enhance your sales strategies and gain a comprehensive understanding of the websites you interact with.
6. ChatGPT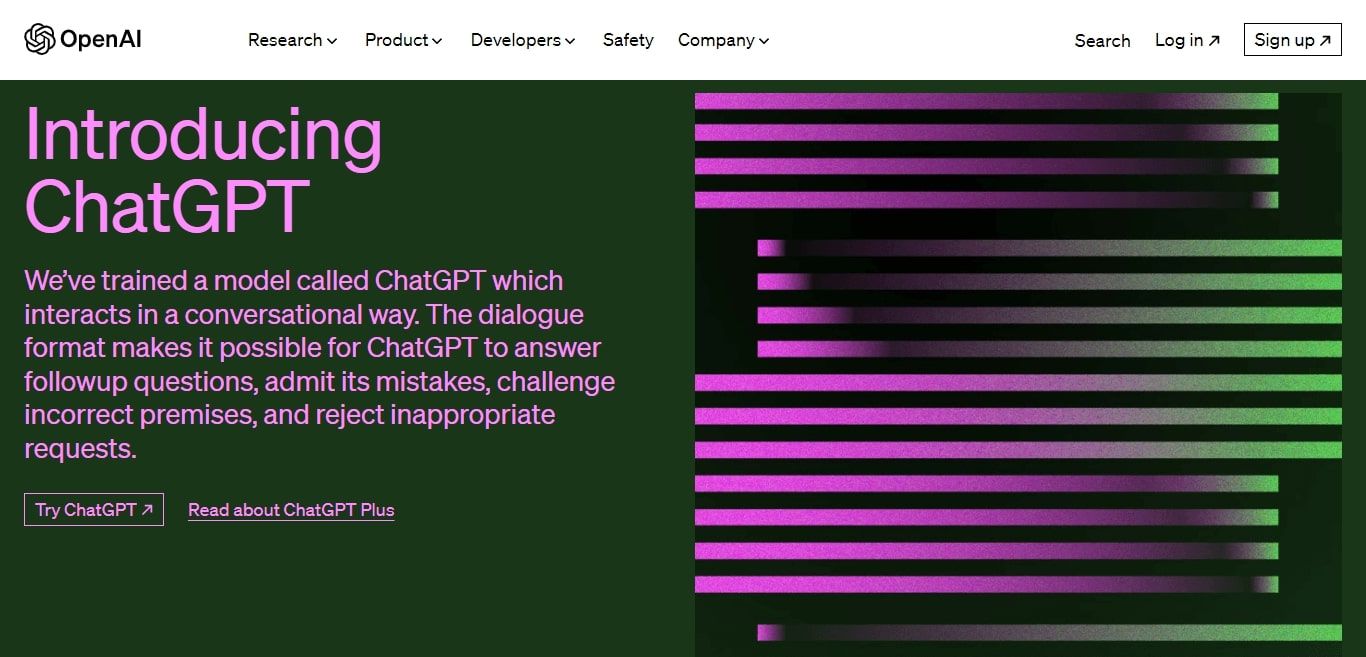 ChatGPT is revolutionizing the marketing landscape as the new trend that empowers marketers with intelligent insights and creative ideas. It is A powerful language model, that proves to be an indispensable tool for affiliate marketers seeking to build a robust and effective marketing strategy.
By utilizing the right prompts, ChatGPT can provide valuable insights and guidance tailored to the specific needs of affiliate marketers. They also empower affiliate marketers to think outside the box, discover new opportunities, and gain a deeper understanding of their target audience.
With the assistance of ChatGPT, affiliate marketers can explore a wide range of topics and gain actionable ideas for their marketing campaigns. It is a valuable resource, affiliate marketers can enhance their decision-making process, generate compelling content, optimize their campaigns, and ultimately achieve their affiliate marketing goals.
7. Duplichecker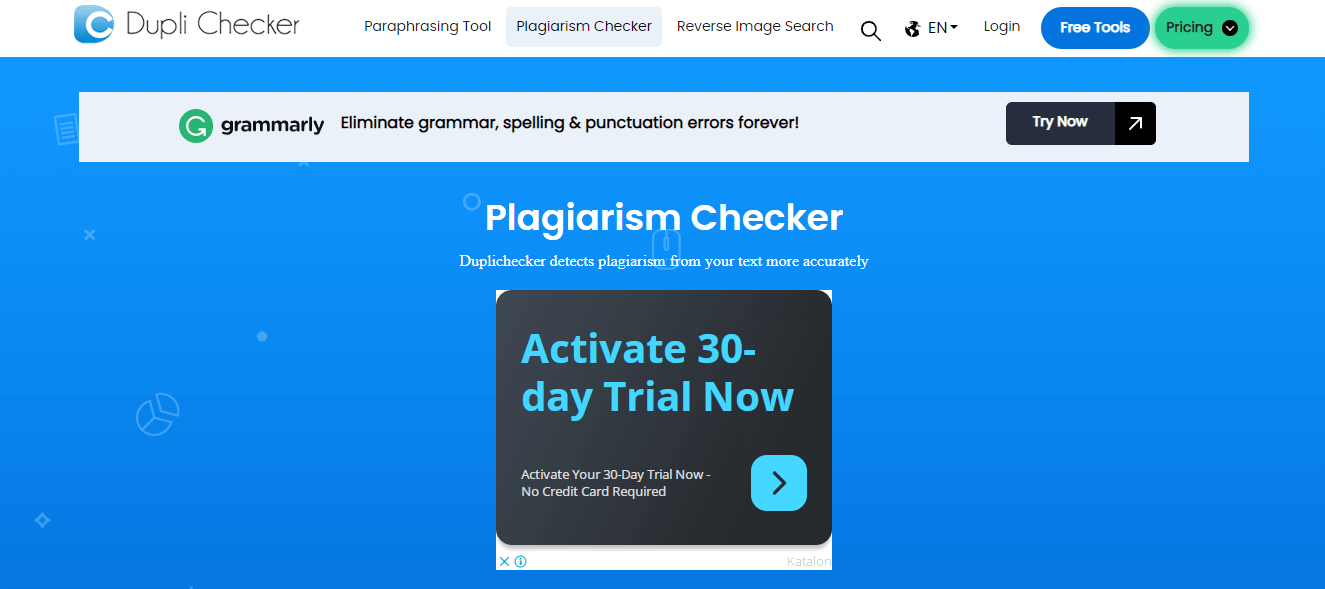 Since we're living in the age of AI content, it's crucial to prioritize high-quality and plagiarism-free content. This is where DupliChecker emerges as an invaluable asset for affiliate marketers.
With a team of experts specializing in various fields, DupliChecker.com is dedicated to assisting clients in generating greater business through its online services.

One of the key offerings of Dupli Checker is its ability to ensure high-quality website content. By creating magical and better-performing content, marketers can secure top positions on search engines like Google, driving increased traffic, engagement, and leads. Their expert editing services enable marketers to optimize content for enhanced engagement, leading to significant victories in terms of content quality.
With a focus on SEO optimization and website ranking, Dupli Checker offers a range of free tools that simplify the search engine optimization process. Marketers can work on each factor critical to their website's ranking with the help of Dupli Checker's user-friendly tools, ensuring their content receives the visibility it deserves.
In the era of AI-driven content, Dupli Checker proves to be an indispensable tool for affiliate marketers.
8. Ahrefs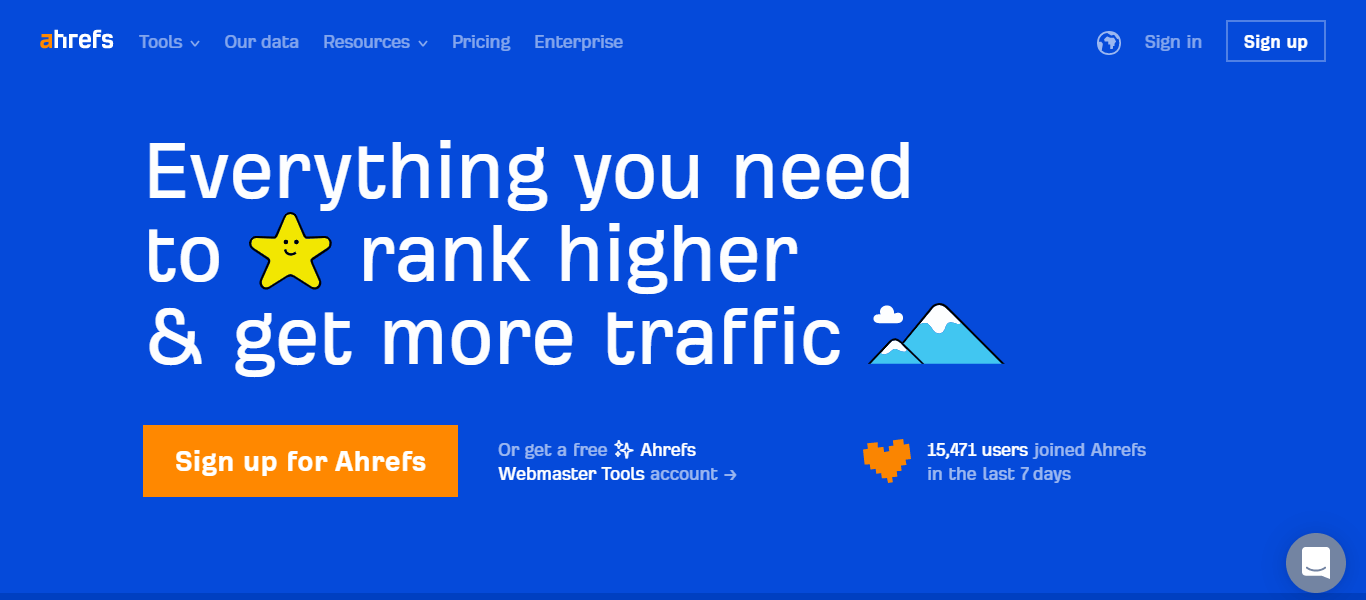 Ahrefs is not exactly an affiliate marketing tool rather it's a powerful SEO tool that can help you with keyword research, competitor analysis, and link building. As an affiliate marketer, you can use Ahrefs to find profitable keywords and analyze your competition.
We personally use Ahrefs for improving the SEO aspects of our website and we find it highly user-friendly and a tool worth investing in. Our favorite is the audit feature that crawls the websites and identifies major issues dragging down their SEO.
12. Buffer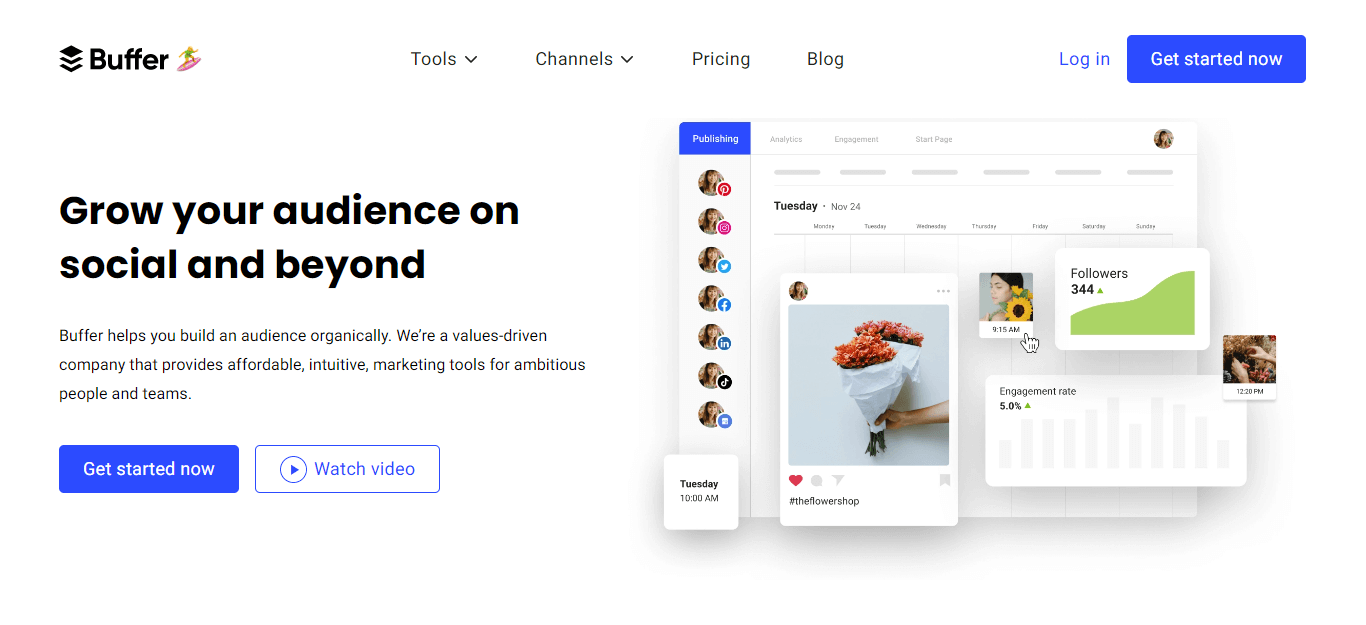 Buffer is an efficient social media management tool that can simplify your social media tasks by connecting all of your social media accounts to a single dashboard. This unified experience allows you to tailor your posts to each social platform and schedule them. It eliminates the need to juggle multiple accounts and lay out your entire content ahead.
With Buffer, you can keep track of social media RSS feeds, monitor replies, and add comments to increase engagement. In addition, Buffer offers metrics to monitor your social media performance and engagement, such as shares, clicks, mentions, retweets, and followers. This affiliate marketing tool provides a user-friendly interface that is easy to navigate and use.
Over to You
In conclusion, affiliate marketing is an incredibly competitive space, and it requires significant effort to succeed. Fortunately, the right set of affiliate marketing tools can significantly streamline your workflow, drive high-quality traffic, and increase sales.
As we come to the end of this post on the best affiliate marketing tools, we hope that our hand-picked list of tools will help you take your affiliate marketing campaign from zero to a hundred in record time. However, it's essential to remember that using too many tools can be counterproductive. It's better to use a few powerful tools that can handle everything from campaign monitoring to tracking, analytics, data visualization, and billing from a single dashboard, like Scaleo.
Finally, we would like to remind you that affiliate marketing is only going to become more competitive in the near future. If you want to succeed, you need to invest in professional affiliate marketing tools that can help you increase the scale and speed of your success dramatically.