Growth
10 Ways To Promote Your Shopper Store on YouTube
Now that you have your store, finish adding all the products. Great! now let's promote it. Following are some of the different methods you can use to make your store reach its target audience.ßß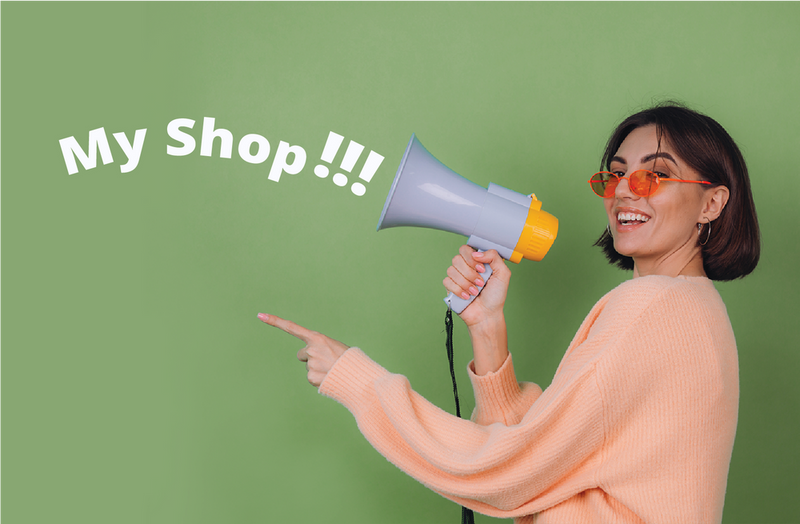 Now that you have your store, finish adding all the products.
Great! now let's promote it.
Following are some of the different methods you can use to make your store reach its target audience.
Introduce your store
Create a hype. Let your fans know that you have something exciting planned! Your fans love your work and are happy to learn about new and exclusive opportunities. In every single one of his videos, he'll be mentioning the supporters that he has and about the Store page.
Announce it on your YouTube channel.
It is always a great idea to announce the update on YouTube and other social media channels to reach your fans where they engage the most with you. Let them know that your store is live through social media platforms like Twitter, Instagram, Discord, Reddit, and Facebook. You are likely to be posting there already, so make sure that you promote special offers and renew interest in your store.
Announce collections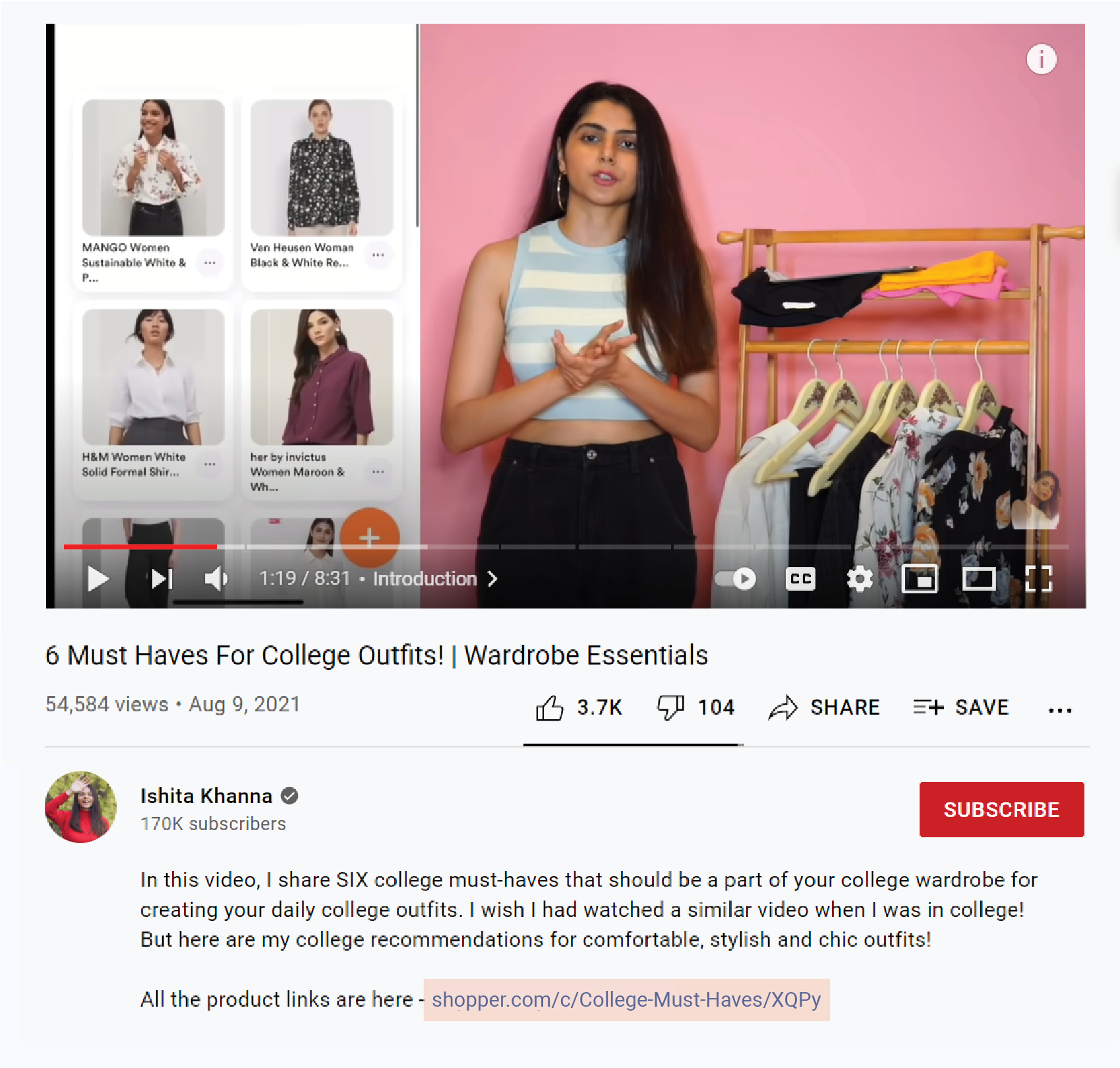 When we have exclusive offers, do always tell your followers and get the information about the collections to the maximum possible people around. The idea is to get maximum participation and attention to the collections and exclusive offers.
Host contests
Announce contests: Introduce the store and ask your fans and followers to comment on the product they like the most and gift them the one they like the most. You can also host giveaways, that can help get the word out to the maximum possible people out there.
Poll your audience
Don't know what to offer? You can generate a buzz by getting your fans involved in the process. Post a poll, email them a form, or post a question on social channels and ask them what they'd like to see on your collections showcase. Remember, you're talking to your biggest fans. They will be excited about this.
General promotions
Regular promotions of the platform can help in more people engaging with your store. The aim of hosting general promotions is to get the word out and thereby help introduce more people to our platform and the store. Can be hosted across multiple social media platforms.
Add to your about section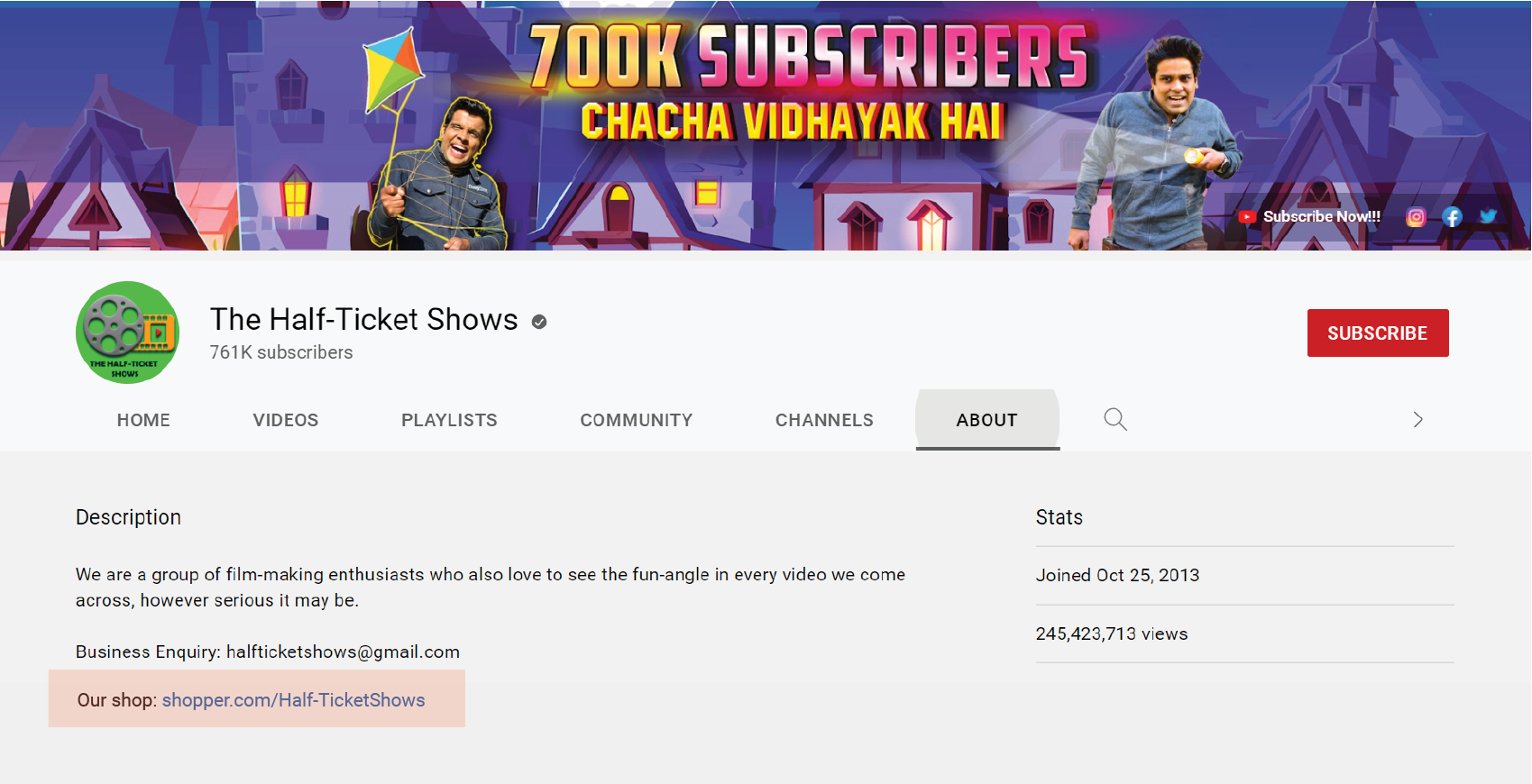 Adding the details about your store in the about section. Can be used to help your fans and followers shop for some of your favourite items from your store's collection. Also helps to improve your store's potential reach.
Add to your YouTube video description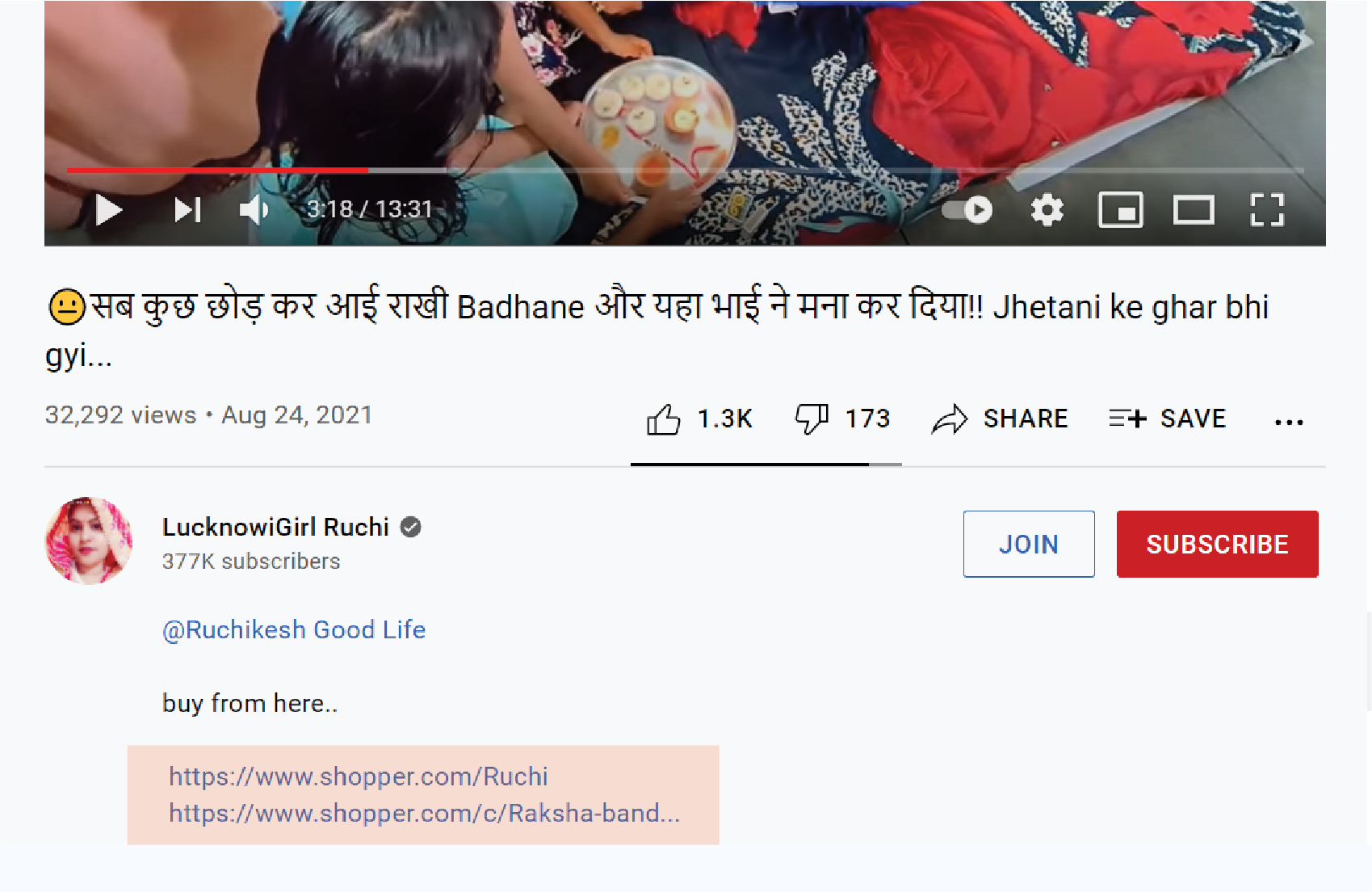 Almost the same as the About section but different in the sense that video descriptions have clickable links making it easier for your fans to connect with the store. You can also highlight different collections based on the video content of your choice.
How to add?
Select the video you want to add the description to and click on edit video. Scroll to the description box and paste the store link in the description box.
Add the products one by one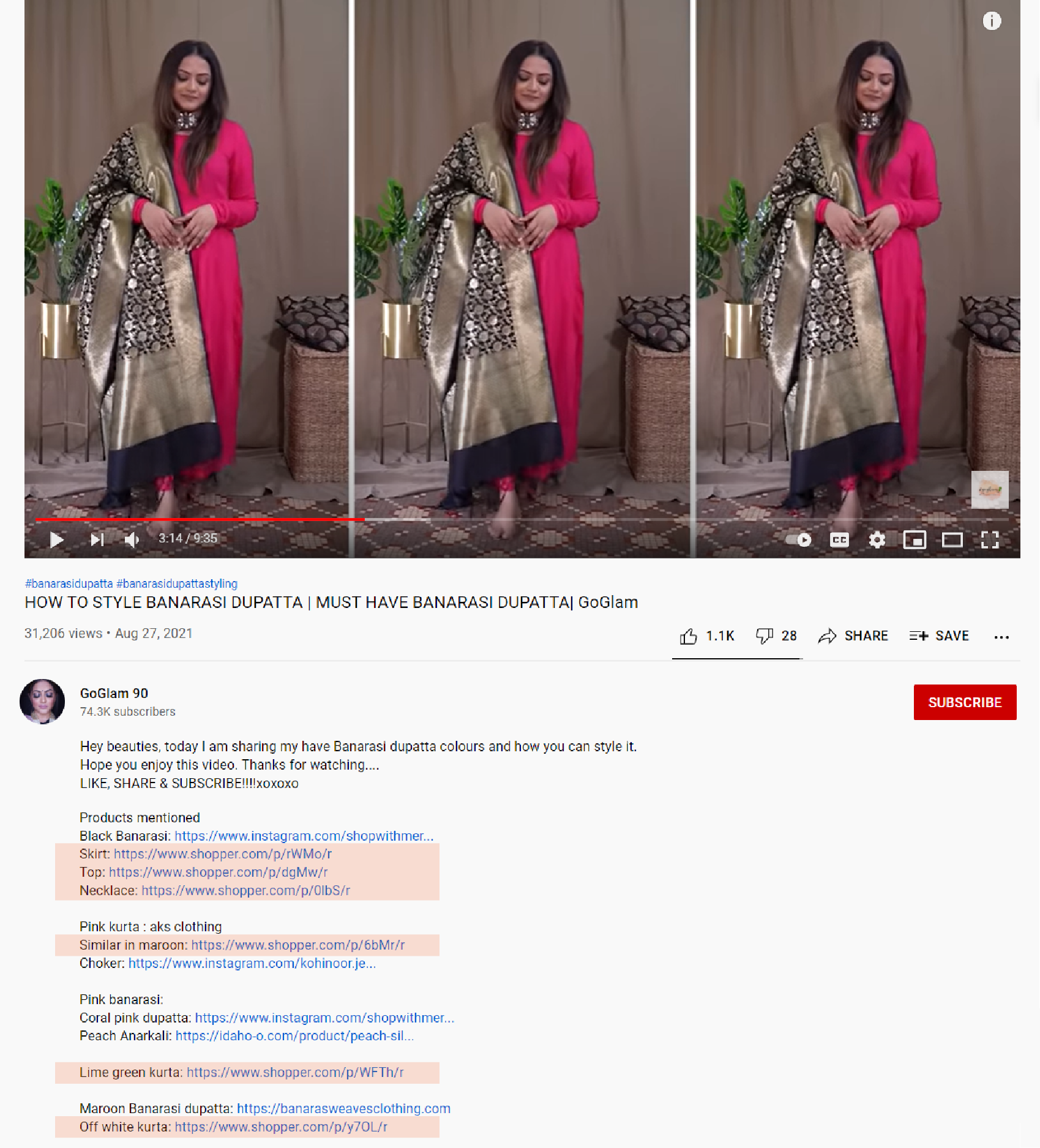 You can also add products one by one separately for easier navigation. Simply copy the product link from your store and come back to the description box. Now paste the product link on the description box one by one to have separate links.
Add the collection URL
Alternatively, you also have the option to share the link to a collection instead of individual products. Copy the collection URL and come back to the description box. Paste it over here and you can direct all your fans to a specific collection or multiple collections of your store.
Announce it on your community tab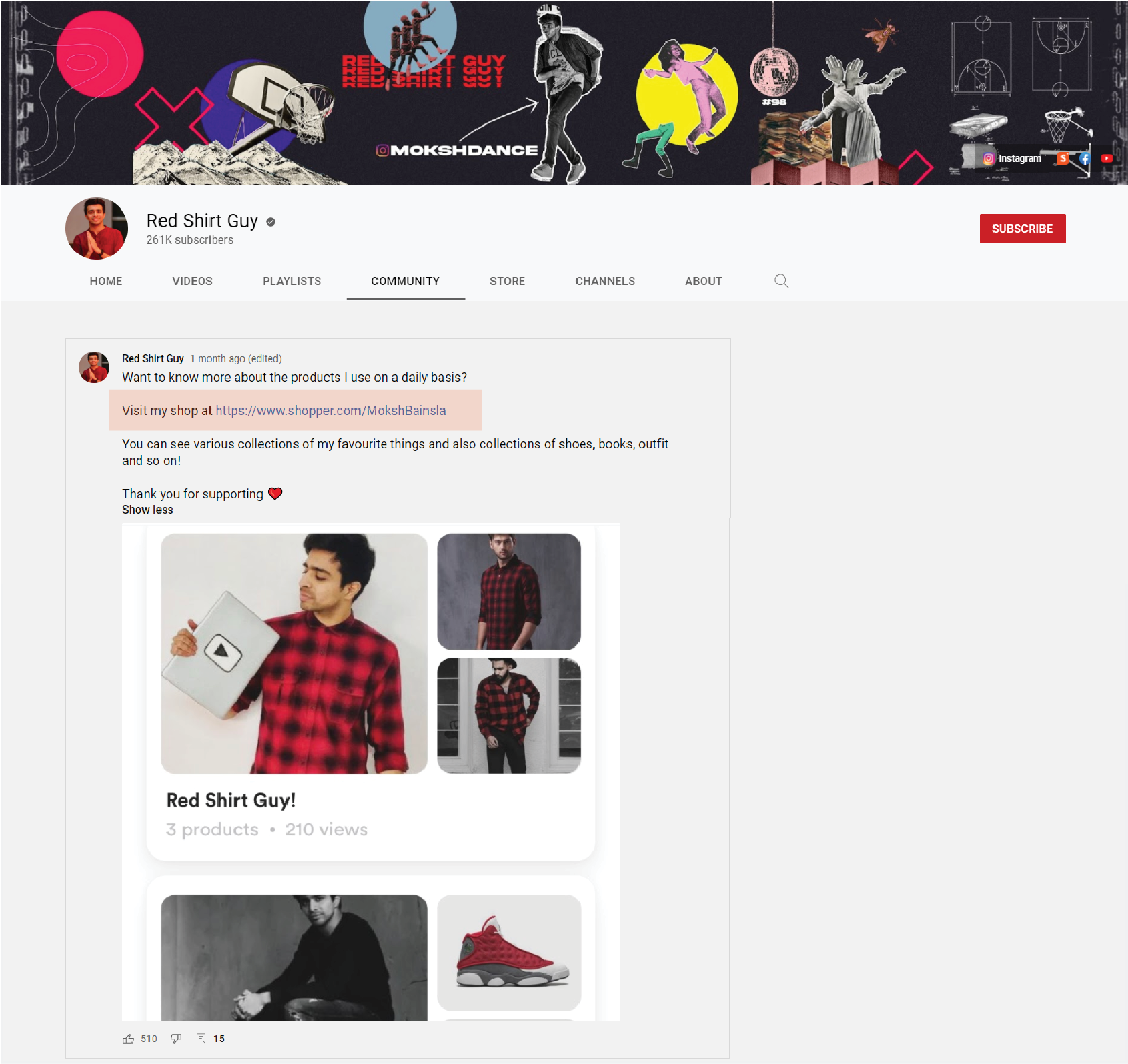 You can share your collections and individual products of your store to your fans and followers by sharing them on the community tab. Your fans can get a quick insight on some of the brands you use and shop similar products at ease this way.
Update with your social links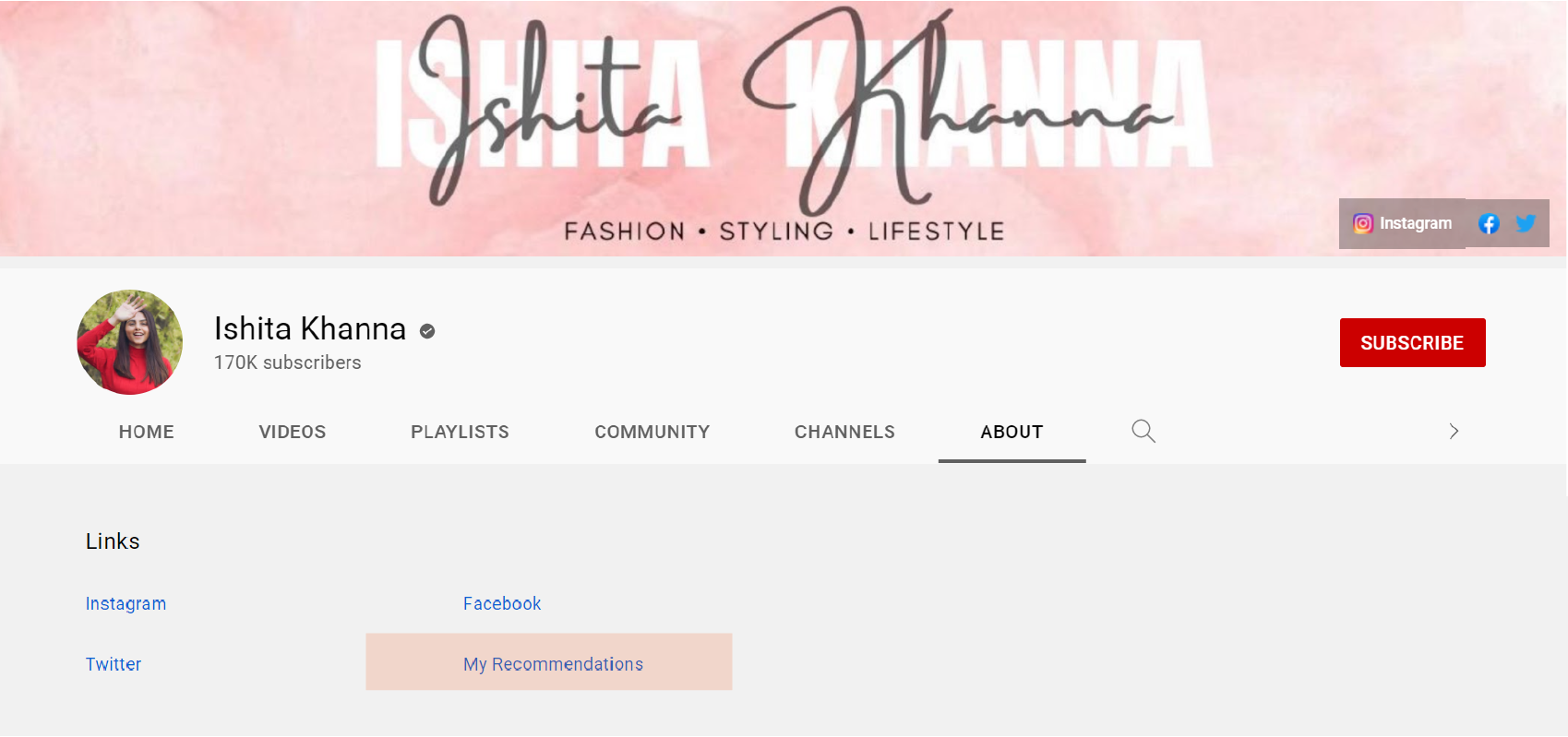 You can update your social media links on YouTube by heading over to your channel. Click on customize channel and this will take you to YouTube Studio. From there, look for Basic Info and click on add link. You can add up to five links over here, so simply copy the store URL and paste it over here to get it highlighted on your channel.
Update your cover image with the products and the store

You can get the attention of even more followers to your store by including your store, and their products, and collections on the cover image of your channel. If you have added your store links on YouTube, it will also appear with the shopper logo as a clickable link on the cover image.