Affiliate Marketing
Swiping Right on Earnings: The Definitive List of High-Paying Credit Card Affiliate Programs
Unlock lucrative earnings with top credit card affiliate programs. Dive into a realm of financial potential. Don't miss out!
The global landscape of credit cards has witnessed substantial growth, evolving from its 2021 valuation of USD 489.4 billion to an anticipated ascent from USD 521.8 billion in 2022 to a projected USD 961.2 billion by 2030, reflecting a noteworthy CAGR of 7.78% within the forecast period spanning 2023 to 2030. As we navigate this digital age, the ubiquitous presence of digital payments underscores the indispensability of credit cards.
In the realm of efficiency-enhancing shopping and seamless transactions, credit cards emerge as protagonists. However, beyond their role as facilitators of modern transactions, credit cards unfurl an intriguing avenue for financial influencers to harness.
Nestled within this niche, as coveted as loan affiliate programs, lies the realm of credit cards – a realm that holds immense potential for finance content creators yearning to monetize their blogs and other digital handles.
Within the confines of this article, we embark on a journey to unveil a selection of the eight preeminent credit card affiliate programs. These programs stand as veritable conduits to substantial profit, promising enticing commissions to those who choose to partake.
Top 8 Credit Card Affiliate Programs to Join in 2023
Here are the best credit card affiliate programs for affiliate marketers in the financial niche -
American Express
Barclays
Chime
Square
SumUp
TransUnion
MyFico
1. American Express Affiliate Program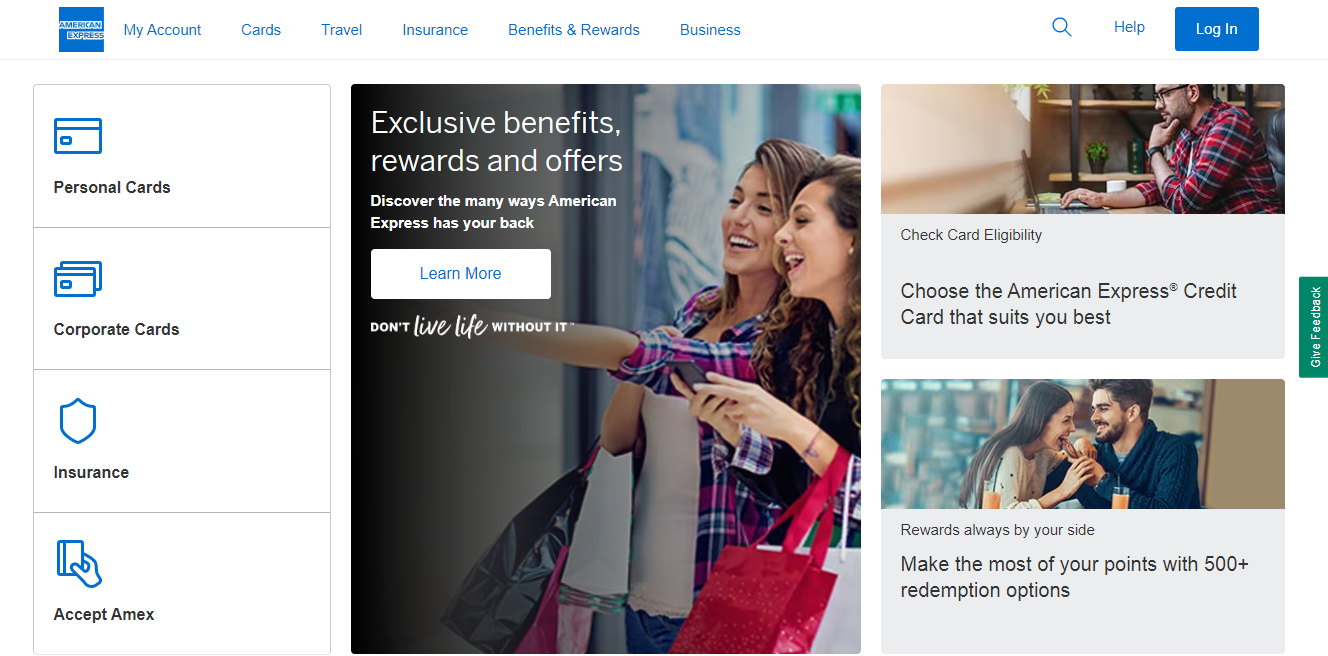 American Express, often referred to as Amex, stands as one of the three major players in the credit card industry, alongside Visa and Mastercard.
Even though the brand is commonly linked to credit card usage, it extends its reach beyond the United States, making its presence felt in countries such as Canada, where it has maintained operations since 1853.
Of course, back in the era of the Wild West, they weren't issuing credit cards.
Canadian customers have the privilege of enjoying the usual advantages of being an American Express cardholder, including perks like cash-back rewards or flexible reward options.
Moreover, content creators have the opportunity to capitalize on the American Express credit card affiliate program by referring new customers, earning a substantial commission in the process.
The commission rates can go as high as CA$200 per successful lead, solidifying its position as one of the most financially rewarding credit card affiliate programs highlighted here.
It's worth noting, however, that commissions are only earned for approved applications, preventing any misuse or overuse of the offer, a common occurrence in the world of financial services affiliate programs.
This remarkable incentive structure for affiliates goes a long way in explaining their impressive EPC (Earnings Per Click) of $644.89.
3. Barclays Affiliate Program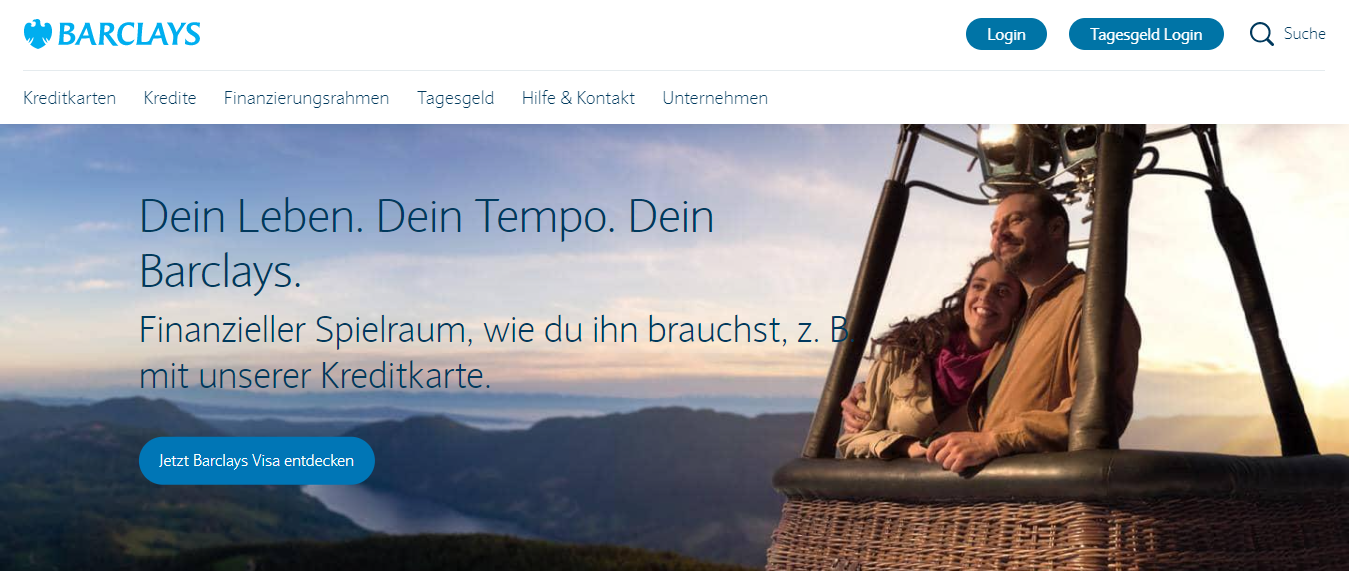 Barclays, a name synonymous with reliability and credibility in the financial realm, extends its offerings through the Barclaycard affiliate program. This affiliate opportunity spotlights two of their premier credit cards: the Barclaycard Arrival Plus World Elite Mastercard and the Barclaycard CashForward World Mastercard.
These cards cater to both high-net-worth individuals and budget-conscious savers, offering distinct benefits tailored to their preferences.
Affiliate marketers who enroll in the program stand to gain the following advantages:
Earnings from approved applications for either or both credit cards.
Access to an array of marketing materials, including text links and banner ads.
Redemption bonuses, enhancing future redemptions.
Delving into the credit cards themselves, here are the key highlights for potential buyers:
The Barclaycard Arrival Plus World Elite Mastercard extends double miles on all transactions, with additional miles up for grabs when users share their travel stories within the mobile-friendly Barclaycard Travel Community.
The Barclaycard CashForward World Mastercard, on the other hand, offers a 1.5% cash reward on every purchase, complemented by a $200 cash rewards bonus applicable to qualifying purchases.
3. Chime Affiliate Program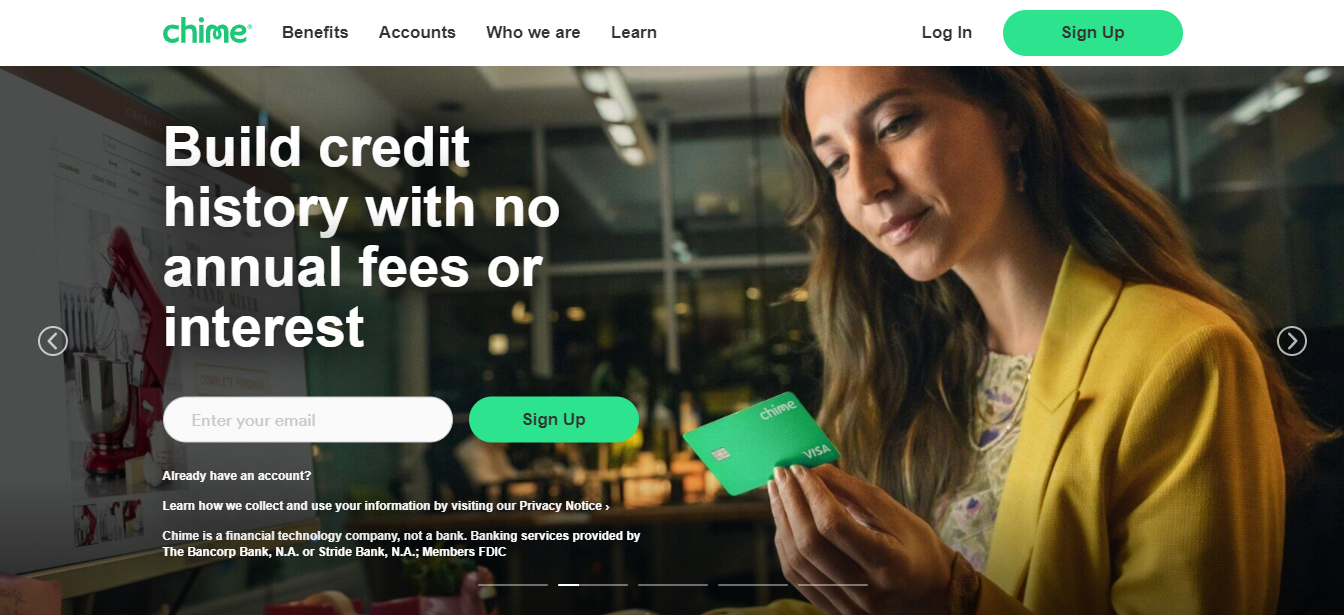 Chime was established to bridge gaps within the banking sector, catering to underserved customers with innovative financial solutions. As a technology-driven financial company, Chime offers member-centric products that not only surpass the market's existing offerings but also come at lower costs.
Although Chime doesn't offer credit cards, it provides another avenue for resourceful affiliate marketers to broaden their audience and secure additional commissions. Chime's financial offerings might even be more appealing to customers compared to high-interest credit cards.
Designed with cost-conscious consumers in mind, Chime's products boast various attractive features. For instance, users can overdraw up to $200 on debit card purchases and cash withdrawals without incurring fees (subject to conditions). Other benefits encompass no mandatory minimum balances, zero monthly service charges, the absence of foreign transaction fees, and no transfer fees. The Chime website presents a range of additional advantages worth exploring.
Chime's affiliate program offers fixed commissions for successful enrollments. Notably, the CJ Affiliate program includes a 1-day cookie duration.
4. Square Affiliate Program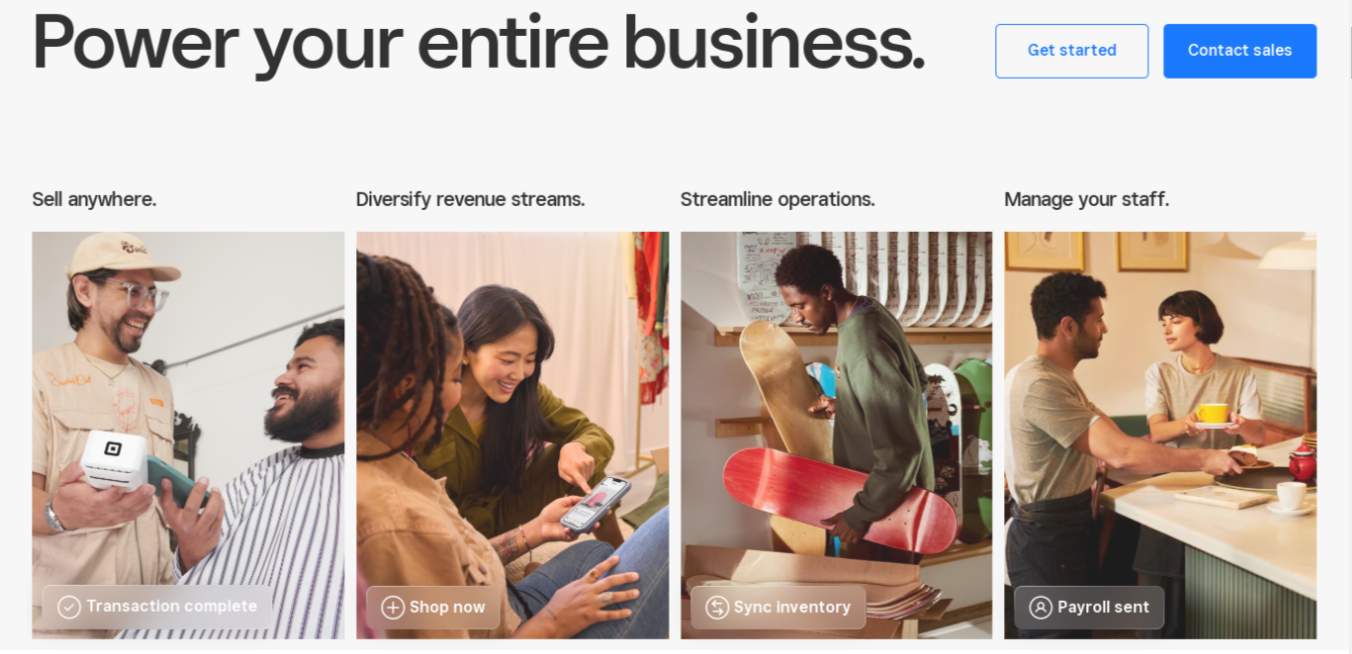 For individuals holding influence or expertise across diverse niches, and particularly those instructing others on building and growing online affiliate businesses, Square's affiliate program holds substantial potential. Tailored to entrepreneurs aiming to initiate, operate, and expand online businesses, Square provides a variety of services.
The program encompasses an array of products, each offering distinct commission structures depending on the product category. Prospective buyers can select from Square Payments, Square financial hardware solutions, Square Payroll, Square for Retail, and various other offerings.
Commissions are granted per activation and 'select sales,' yielding potential earnings of up to $233 based on the product category, as per Impact. Impressively, Square boasts an extended cookie duration of 45 days. Their acceptance criteria seem to encompass a broad spectrum of websites related to their services, as long as content remains non-offensive, non-objectionable, and falls outside prohibited industries.
Additional benefits for promoters include a dedicated program manager and access to marketing assets for integration onto their websites.
5. SumUp Affiliate Program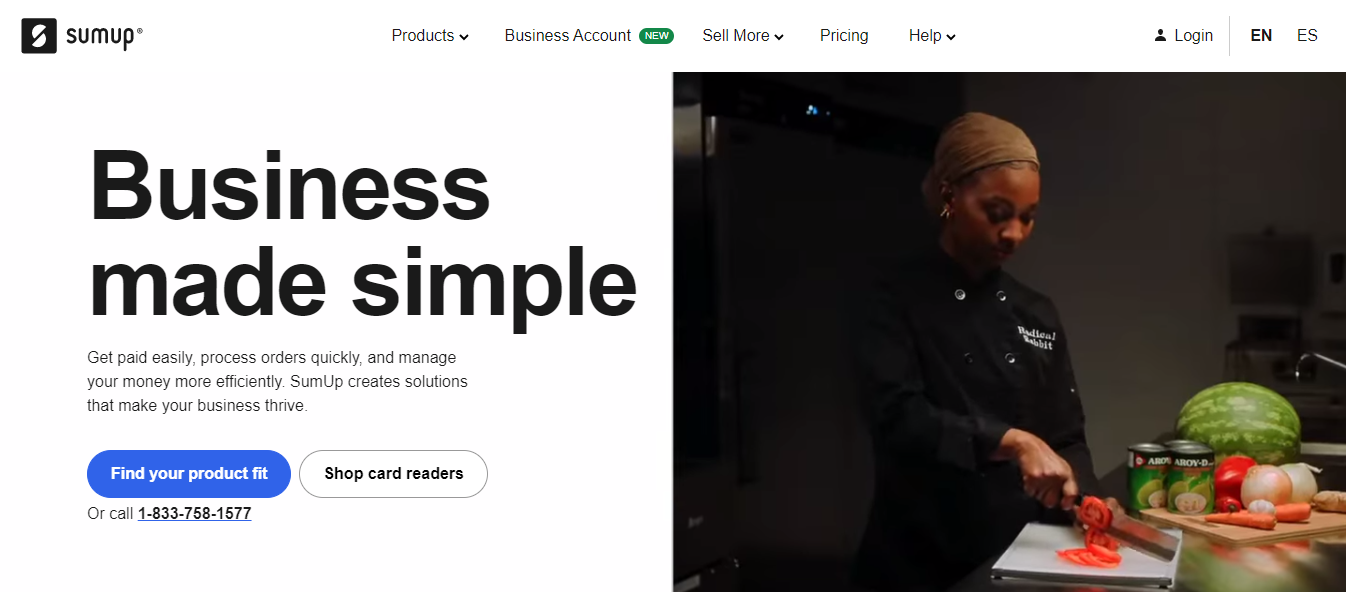 SumUp specializes in solutions facilitating cashless transactions, including credit, debit, and contactless payment card readers. This offering aligns well with promoting credit card sales.
SumUp offers enticing commissions, with the potential to earn over £2,000 per month by selling a minimum of 20 card readers within a specified period. Commission structures may vary when pursuing network affiliations, with Post Affiliate Pro granting up to €35.00 per sale and Rakuten offering between $15 and $25, contingent on the product.
Key features of SumUp's card readers include user-friendly interfaces, affordability, absence of monthly fees, and lack of binding contracts. Affiliates enjoy access to a professional affiliate platform and personalized support from the SumUp team.
6. TransUnion Affiliate Program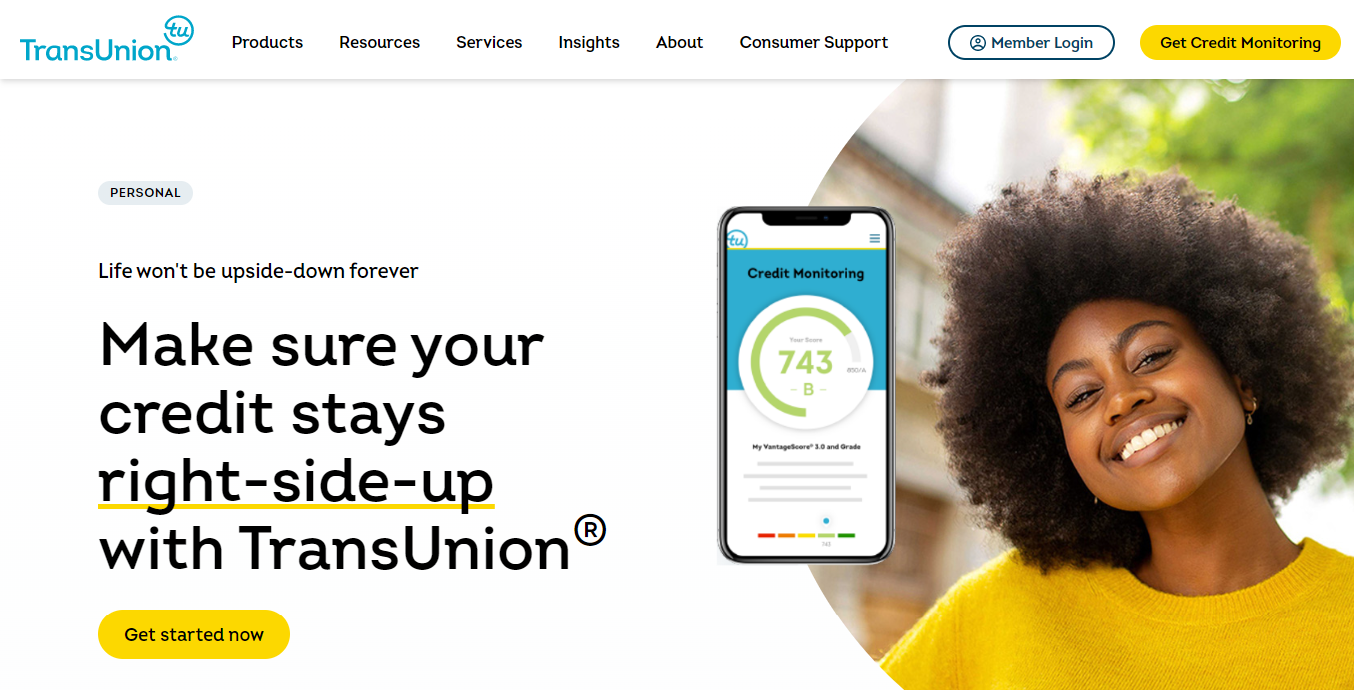 TransUnion presents an array of credit protection services, encompassing credit reports, credit protection, and instant security alerts, catering to individuals seeking credit improvement.
Through the affiliate program, affiliates can steer their audience towards trial or paid financial products, including diverse credit card offers. For select offers, affiliates have the potential to earn commissions for both the trial and subscription stages.
Participants gain access to tailored tracking tools for program management, complemented by a repository of pre-generated content and promotional materials.
Distinguishing TransUnion's affiliate program is its adaptability. The program offers varying commission structures depending on the product, allowing affiliates to align their choices with their audience's preferences and their own monetization strategies.
The credibility of TransUnion as a trusted credit bureau can be harnessed by affiliates to cultivate audience trust, a crucial element for converting traffic into sales.
7. MyFico Affiliate Program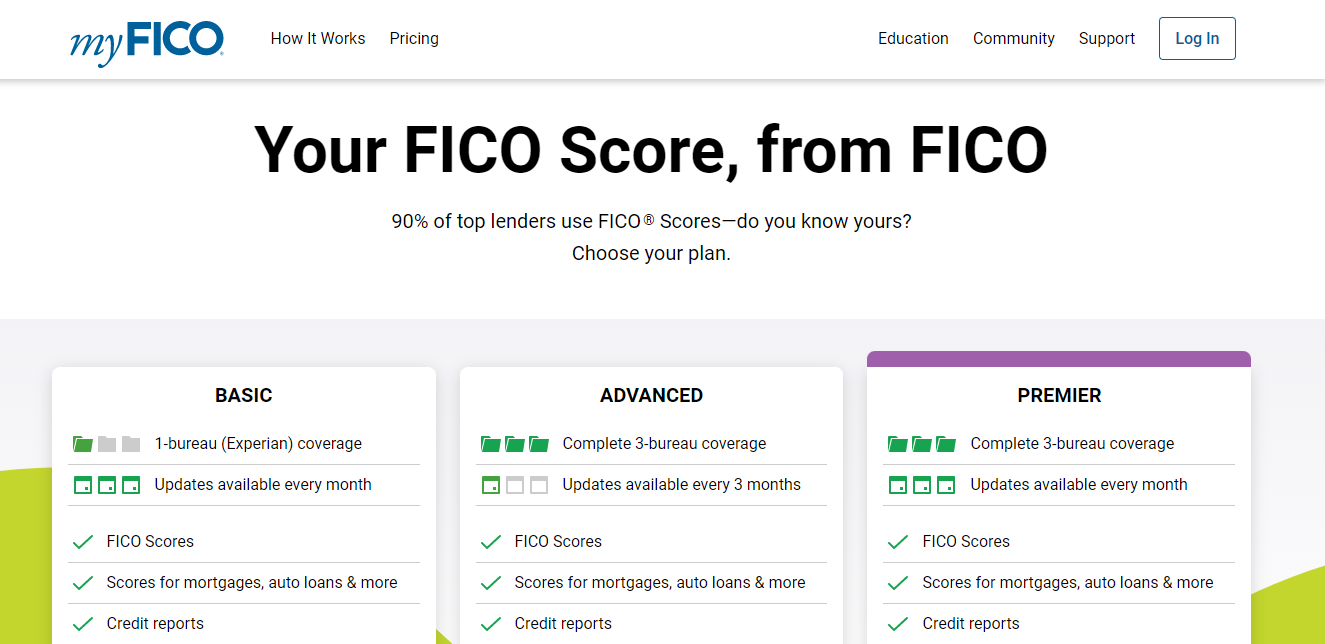 MyFico mirrors a credit score website similar to Credit Karma, generating revenue by marketing credit cards to leads referred by affiliates. Earnings are provided per lead, not per sale, resulting in a notably high EPC (Earnings Per Click).
MyFico's allure lies in its simplicity for the average affiliate marketer. In an industry rife with financial regulations, MyFico stands as an appealing promotion due to the straightforward sign-up process, bypassing the complexities often associated with credit card affiliate programs.
By enlisting with Shopper.com, you can seamlessly become a part of MyFico's program within minutes, avoiding the stringent approval process that frequently accompanies credit card promotions.
Over to You
From industry giants like American Express to innovative players like Chime, the array of credit card affiliate programs caters to diverse audiences. Beyond credit cards, partnerships with platforms like Chime, Square, SumUp, TransUnion, and MyFico present creative avenues to monetize content and generate substantial commissions.
By aligning with brands that resonate with your audience's preferences and needs, you can harness the potential of these programs. Whether you're drawn to offering cash-back rewards, seamless payment solutions, or credit protection services, the opportunities are boundless.