Affiliate Marketing
15+ Affiliate Programs for Fashion Influencers - Be a Cornesseiur
Unlock 15+ top-notch affiliate programs tailored for fashion influencers. Step into the world of style and earnings with Cornesseiur's guide.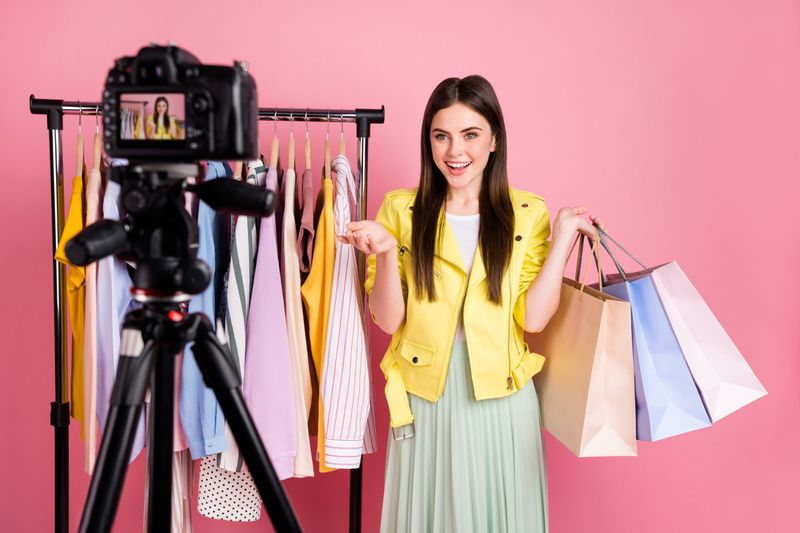 Fashion - a realm both alluring and fiercely competitive in the realm of affiliate marketing.
Focusing solely on apparel, the global fashion market has demonstrated remarkable revenue, surpassing 1.53 trillion U.S. dollars in 2022, with a projected surge to over 1.7 trillion dollars in 2023. This surge is in part fueled by the surging tide of eCommerce, which adds another layer of profitability to the fashion sector.
With the meteoric rise of eCommerce, affiliate marketing has emerged as a prominent avenue for fashion bloggers and influencers to monetize their platforms. Collaborating with fashion brands enables these affiliates to earn commissions by endorsing and facilitating the sale of products to their dedicated followers.
This is why we've meticulously curated a comprehensive compilation of the finest 15+ affiliate programs tailored for fashion influencers, designed to empower them in monetizing their content and reaping the rewards as prolific fashion product review bloggers.
15+ Best Fashion Affiliate Programs
Here are the top fashion affiliate programs for 2023 -
Organic Basics
Princess Polly
Everlane
Lulus
Kotn
Frank And Oak
KOIO
Net-a-porter
Free People
Fossil
Missoma
MVMT
Allbirds
Rothy's
Vans
Saucony
Nisolo
K-Swiss
KEEN
SeaVees
Sanuk
Toms
1. Organic Basics Affiliate Program

Organic Basics, a brand committed to both comfort and sustainability, crafts enduring products with an eco-conscious approach. The Organic Basics Partnership Program suits content creators who share a passion for sustainable fashion and minimal-waste living. This initiative provides enticing perks such as complimentary products for review, a 10% audience discount code, and exposure through their social media and website.
2. Princess Polly Affiliate Program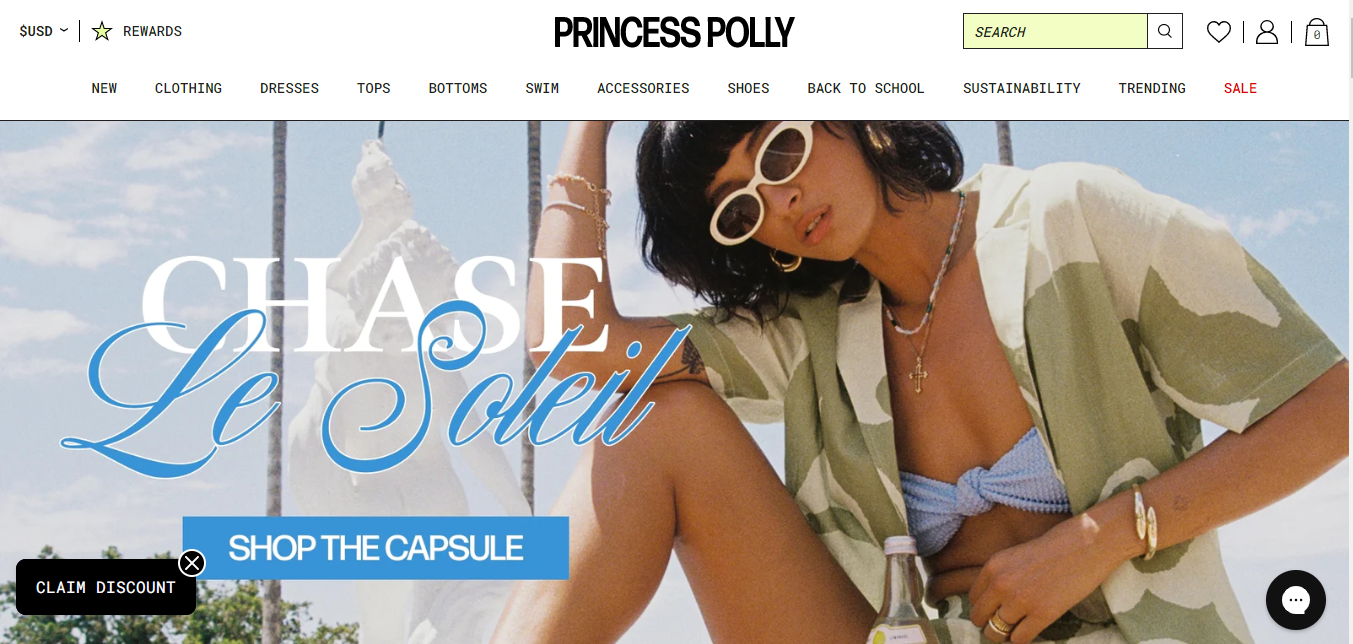 Princess Polly, a hip online fashion retailer catering to women, showcases a diverse collection of clothing, footwear, and accessories. Their affiliate program is packed with advantages, including commission earnings for referred qualified purchases, exclusive promotions for affiliates, marketing materials like banners and newsletters, potential for unique promos in exchange for exposure, and a reasonable 30-day processing window for returns with a 72-hour attribution window.
3. Everlane Affiliate Program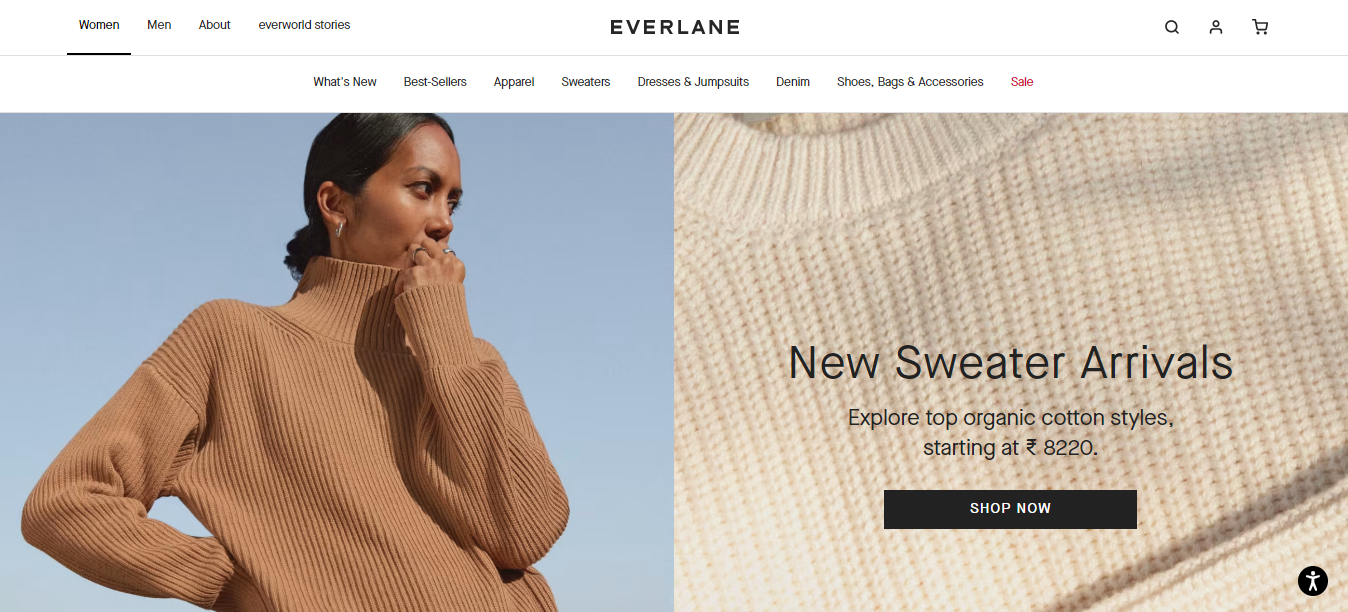 Everlane, a brand known for sustainable, well-crafted essentials, offers an affiliate program for content creators. Through this program, affiliates can earn commissions on net sales by featuring affiliate links and banners on their websites. The Pepperjam network facilitates real-time reporting and sales tracking, ensuring affiliates can effortlessly monitor their earnings.
4. Lulus Affiliate Program
Lulus, a highly popular fashion brand known for its stylish offerings for women, presents an enticing opportunity for fashion-savvy bloggers and influencers to generate income by promoting Lulus products on their digital platforms. Affiliates can earn a generous 7% commission on all sales originating from their affiliate links, with average purchase values exceeding $50, leading to substantial payouts.
5. Kotn Affiliate Program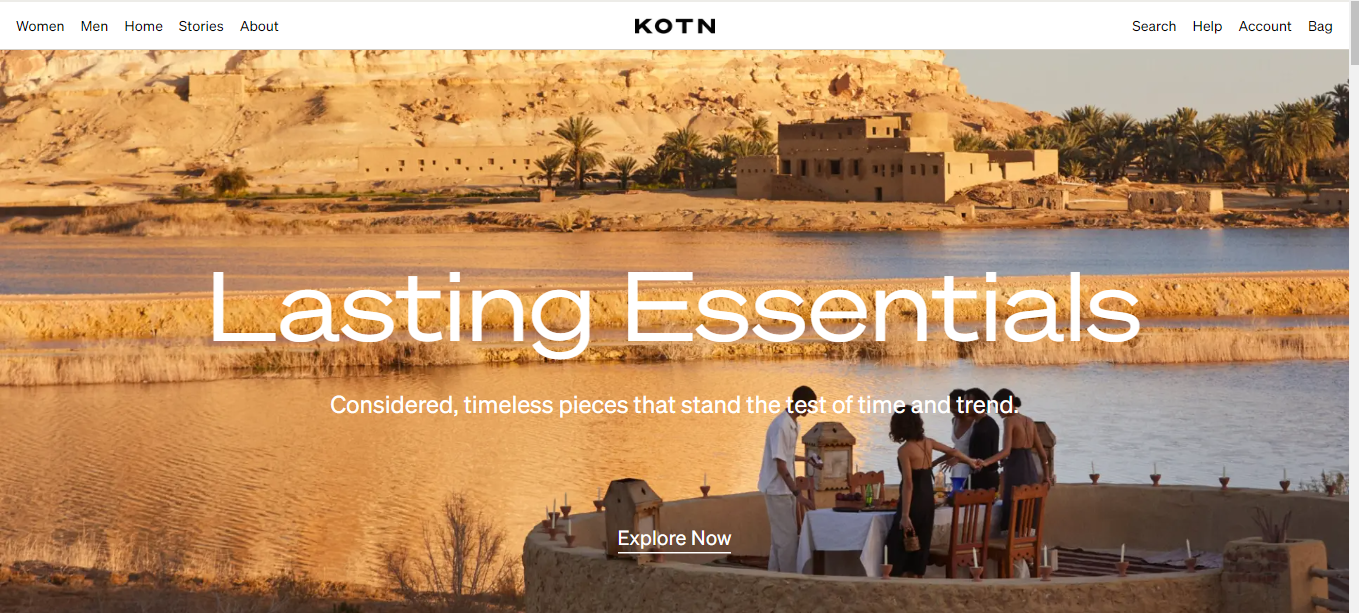 Kotn's commitment to producing quality, ethically-made basics at affordable prices extends to its affiliate program. Affiliates can align with Kotn's mission while reaping the rewards, including commissions of up to 15% on all orders, exclusive promotional opportunities, and the chance to receive complimentary pieces.
6. Frank And Oak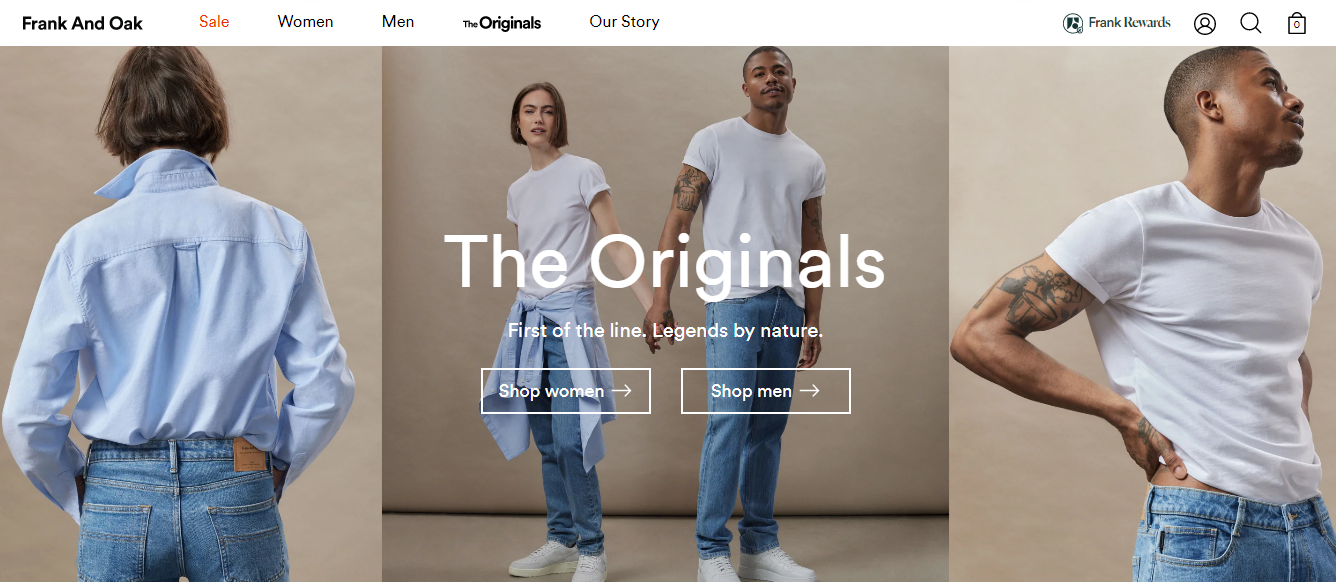 Frank And Oak, a brand renowned for its sustainable and stylish attire for both men and women, extends a warm invitation to affiliates. This program empowers affiliates to earn commissions through sales generated via their digital presence, whether it's a website, blog, or social media account. Participants gain access to unique sales, promotions, and exclusive deals. Frank And Oak's dedication to sustainability and distinctive designs make it an appealing brand for those valuing both fashion and eco-consciousness.
7. KOIO Affiliate Program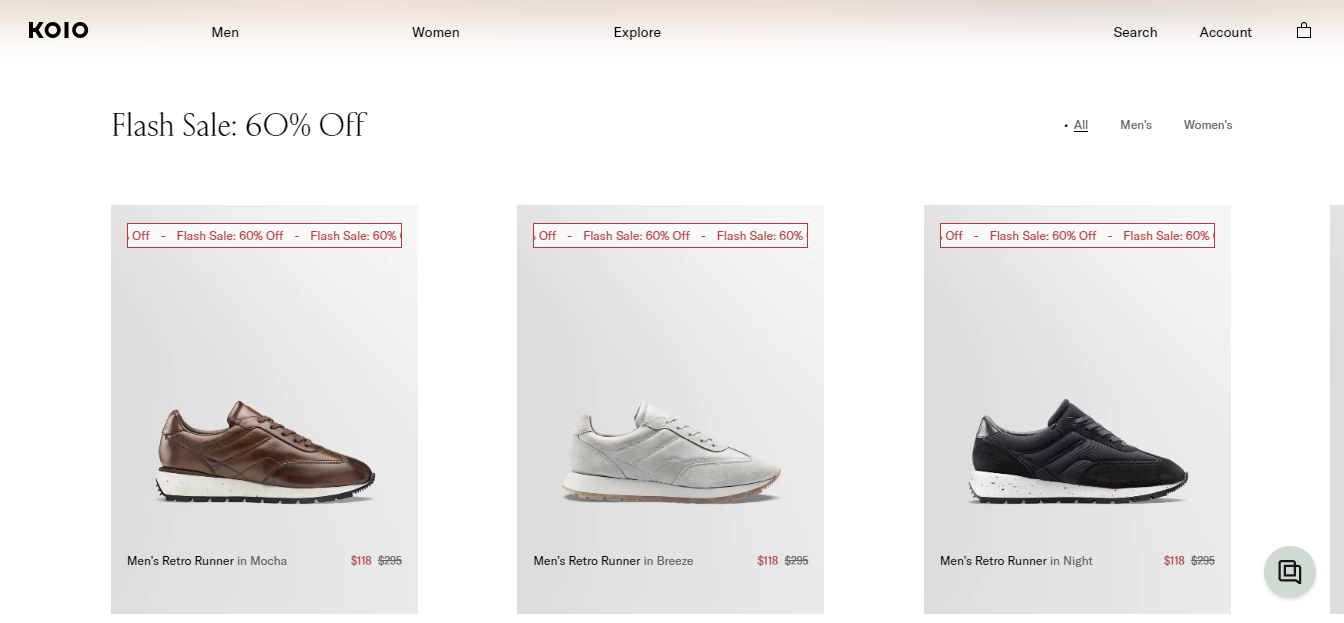 KOIO, the luxury Italian sneaker brand, values style and comfort, and is actively seeking innovative content creators to join their affiliate program. Members enjoy earning commissions for every Koio purchase made by their audience. The program offers a multitude of perks, including free membership, commissions of up to 10% on net sales, real-time reporting, sales tracking, and daily product feeds supporting various currencies.
8. Net-a-porter Affiliate Program

Net-a-Porter, a renowned luxury fashion e-commerce platform, extends an invitation to content creators. By joining their affiliate program, members have the opportunity to earn commissions from purchases made by their readers and visitors. This program offers an attractive commission rate of up to 6% on net sales, coupled with real-time reporting and sales tracking, enabling affiliates to initiate earnings by promoting Net-a-Porter on social media and websites.
9. Free People Affiliate Program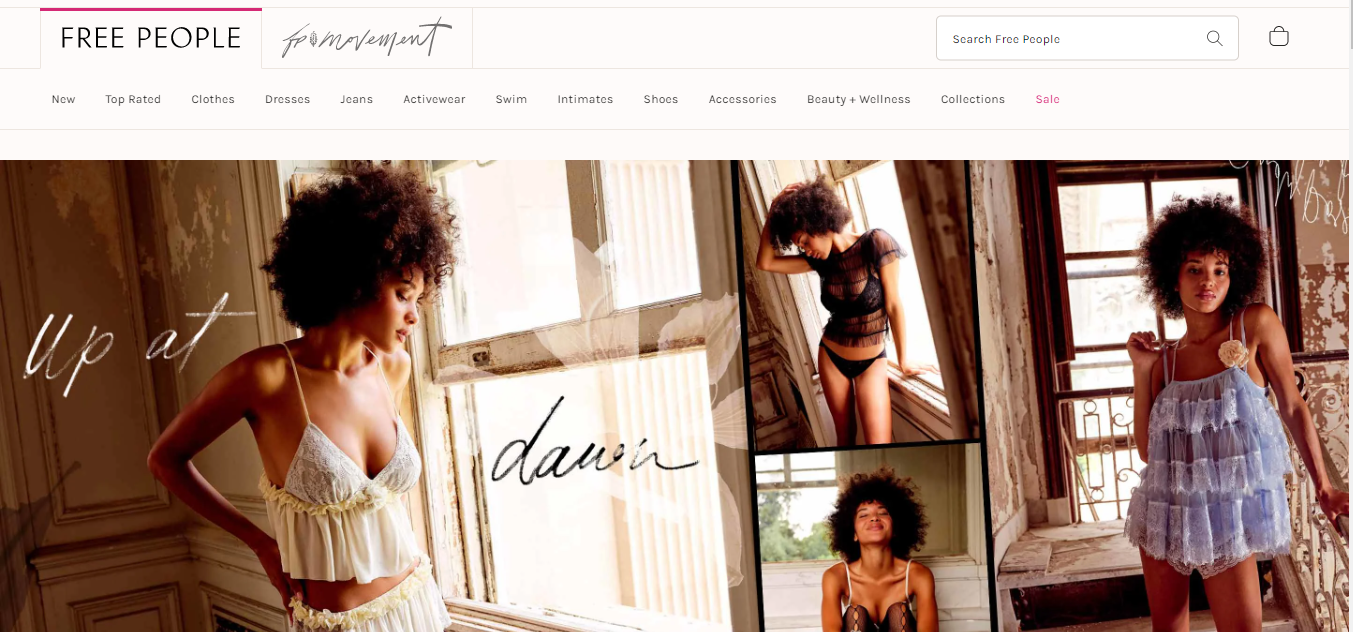 Free People, a brand celebrating individuality and creativity, offers a diverse array of clothing, accessories, and beauty products. The Free People affiliate program is a golden chance for bloggers and website owners to collaborate, earning commissions on sales generated through their posts and banners, empowering women to express themselves freely.
10. Fossil Affiliate Program
Fossil, the American lifestyle brand renowned for its fashion accessories, including watches, jewelry, and more, presents an affiliate program for content creators who share a passion for their products. This program operates on a commission basis, with affiliates earning a percentage from every sale facilitated through their unique affiliate link or banner. The program's benefits include competitive commission rates, early access to new products, promotional access, and a wide range of text links.
11. Missoma Affiliate Program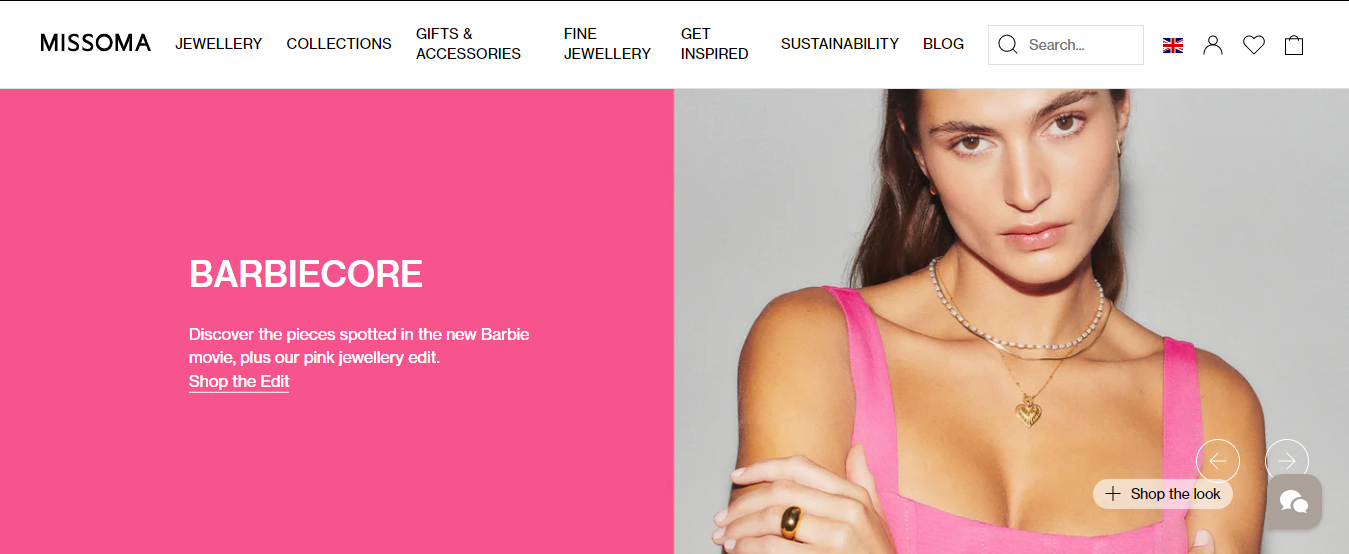 Missoma, a jewelry brand, extends its affiliate program to bloggers, website owners, and social media influencers. Affiliates enjoy a standard 30-day cookie duration and receive exclusive promotions and voucher codes to bolster their campaigns. Regular email updates on new products, best-sellers, and promotions, along with up-to-date creative assets, both static and dynamic, empower affiliates to promote Missoma effectively.
12. MVMT Affiliate Program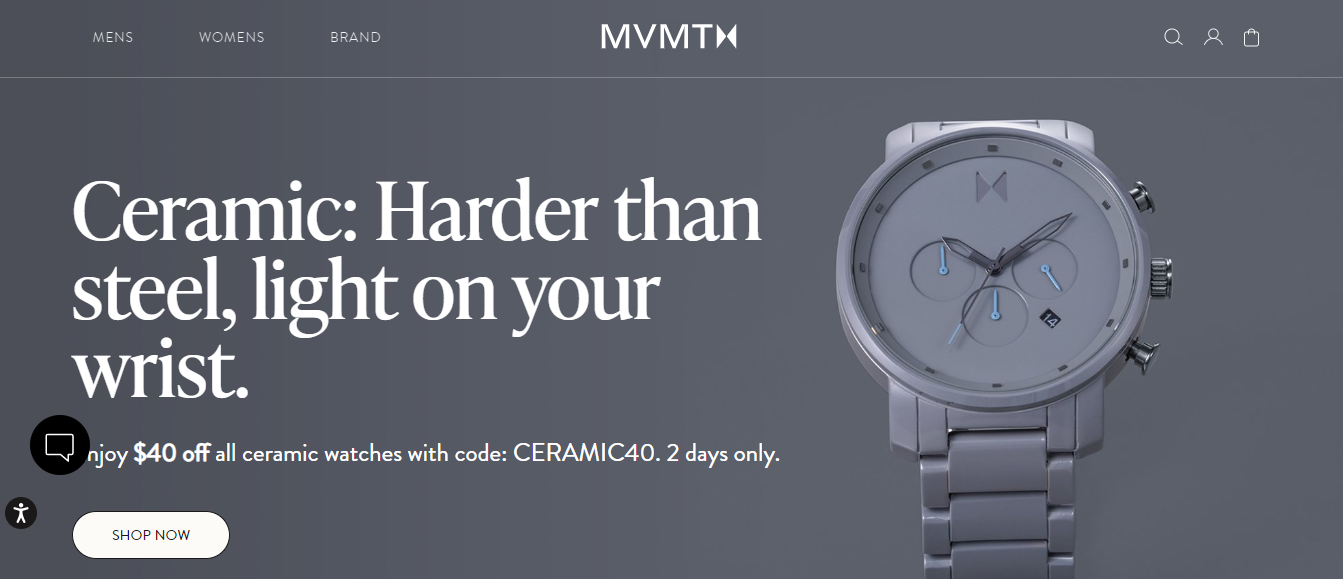 MVMT is a popular watch and accessories brand that offers an ambassador program and an affiliate marketing program. The ambassador program is perfect for influencers and brand advocates who primarily promote on social media platforms such as Instagram, YouTube, and Twitch. They offer free products and commission-earning potential. On the other hand, their affiliate marketing program is suitable for media publications, applications, and shopping platforms that promote through online publications, emails, newsletters, content marketing, and display advertising. The program offers commission on sales.
13. Allbirds Affiliate Program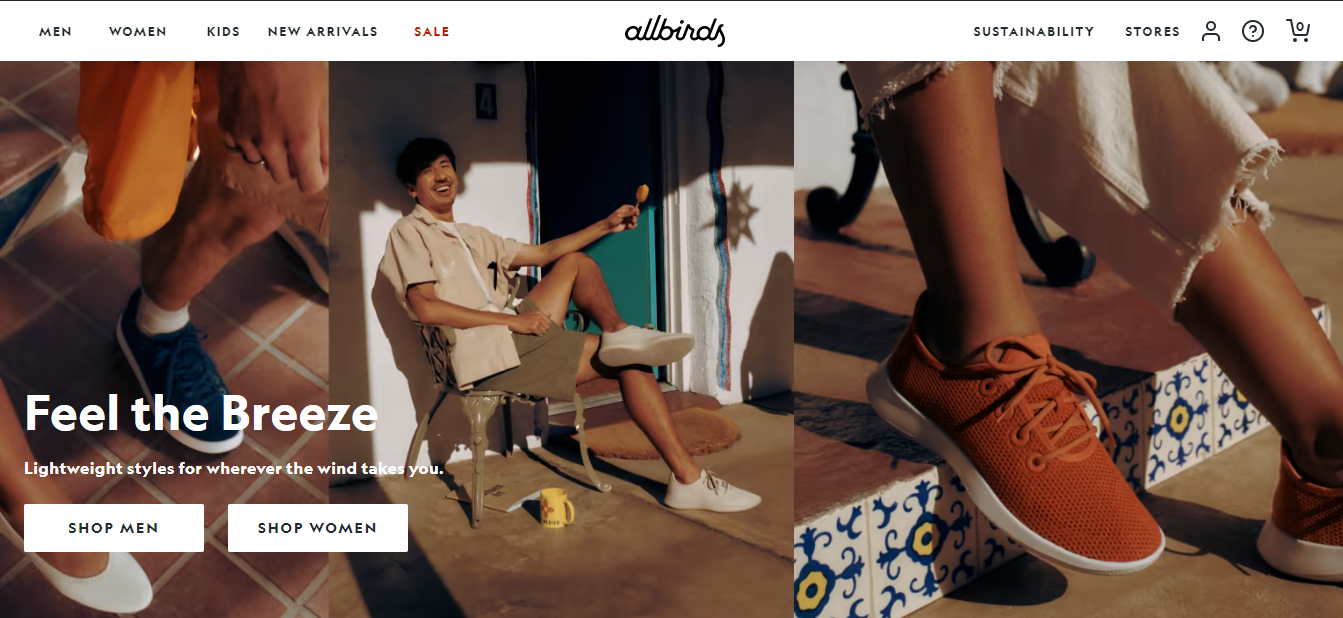 Allbirds produces sustainable and eco-friendly footwear made from materials such as wool and tree fiber. They create a unique category of shoes with a commitment to making better things in a better way. Through their affiliate program, they offer commissions on all net sales when affiliates promote Allbirds on social media channels such as Instagram, TikTok, or YouTube. Affiliates may also have the opportunity to receive free products from us.
14. Rothy's Affiliate Program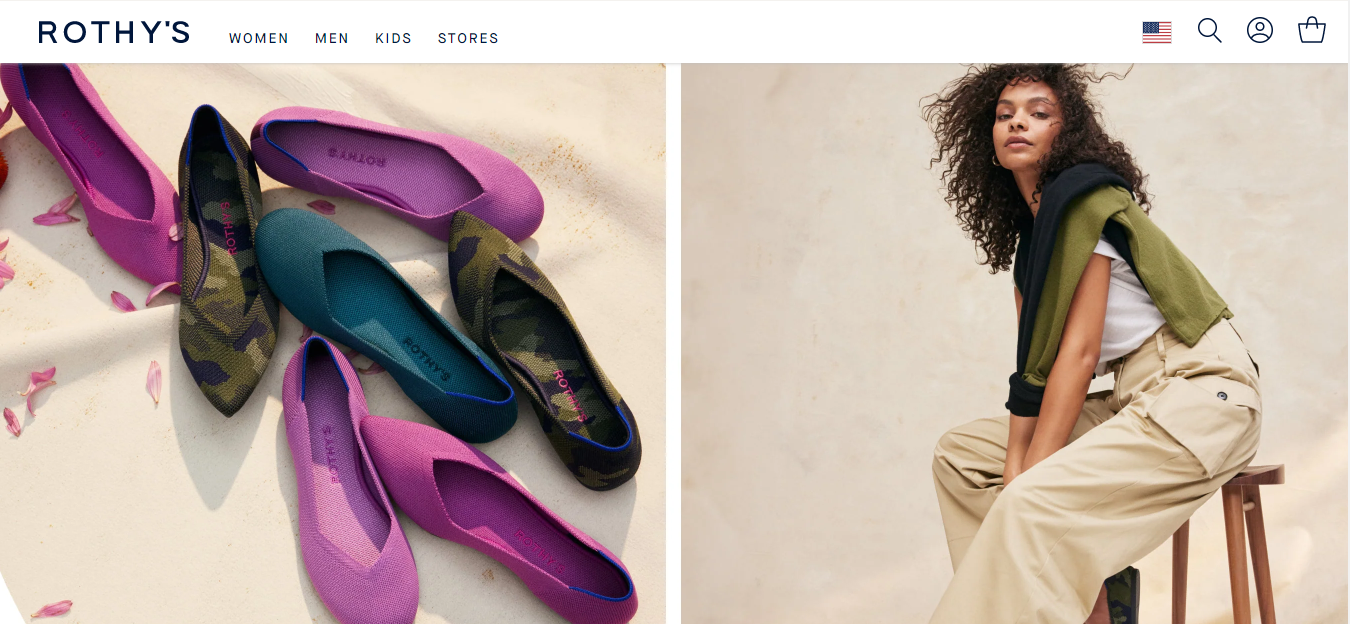 Rothy's is a brand that prioritizes the planet and its people by creating eco-friendly wardrobe staples that are both stylish and comfortable. With their affiliate program, Rothy's partners with content creators and press to share their brand story and products with a wider audience. As an affiliate, they can earn incentives by inspiring others to try Rothy's and make a sustainable choice for the future.
15. Vans Affiliate Program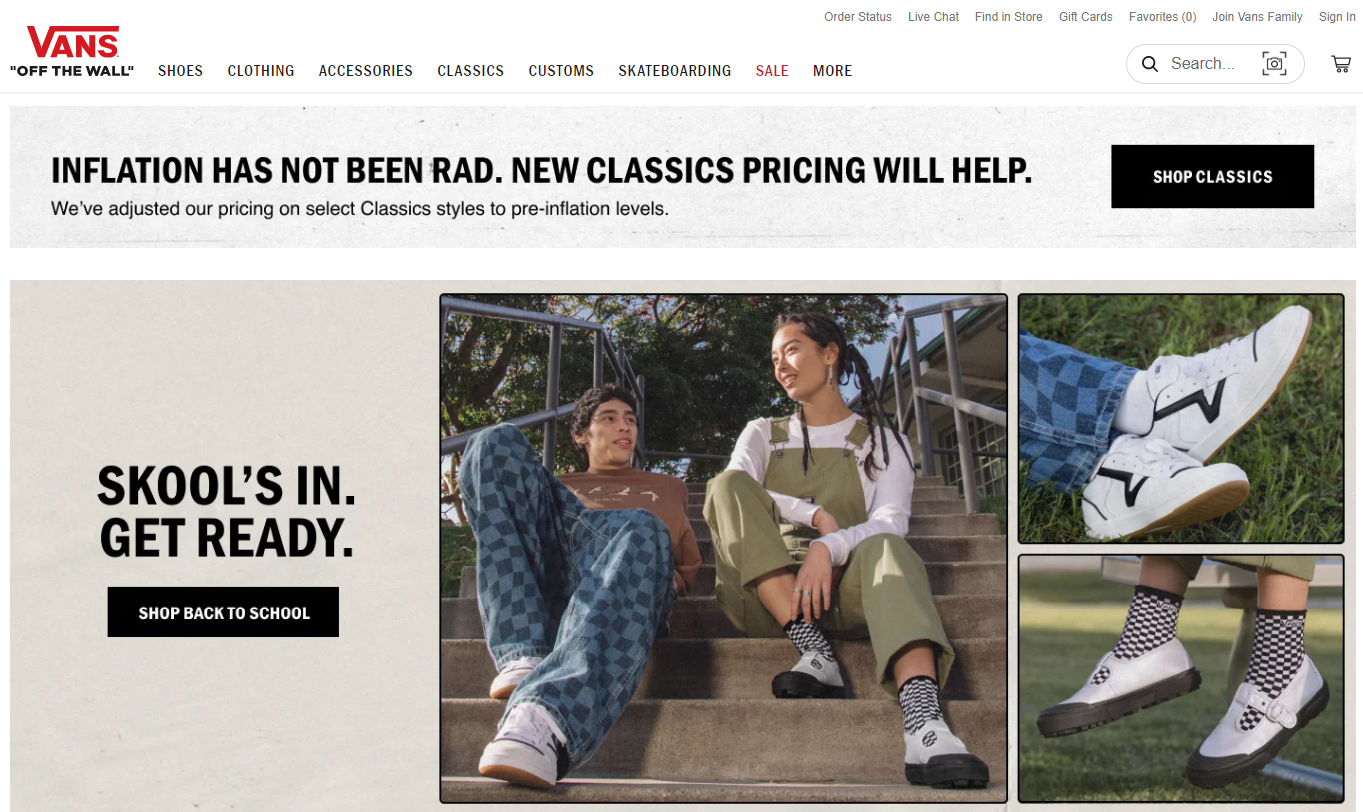 Vans is a renowned lifestyle brand that offers footwear, clothing, and accessories, focusing on action sports like skateboarding, surfing, snowboarding, BMX, and moto. The company runs an affiliate program where passionate partners can earn a commission by promoting Vans through their websites, social media, or other digital platforms. Affiliates will be provided with links, banners, and text ads to place on their site. The program is free to join, and partners get paid monthly.
16. Saucony Affiliate Program

Saucony, a brand dedicated to providing top-tier running shoes and apparel, welcomes affiliates to help make runners' lives better. The program offers an appealing baseline commission structure, starting at 4%, along with automatic approval for the Merchandiser Feed. Affiliates benefit from consumer offers they can promote, contributing to the running community.
17. Nisolo Affiliate Program
Nisolo, a sustainable brand creating ethically-made shoes and accessories, invites individuals to join their affiliate program, offering earnings while championing a more sustainable fashion industry. Affiliates can earn commissions on confirmed sales through trackable links or banners on their digital platforms, within a 20-day cookie window. Benefits include an "Insider Scoop" with updates, a dedicated affiliate team for support, and opportunities to participate in promotions, contests, new product releases, and sales.
18. K-Swiss Affiliate Program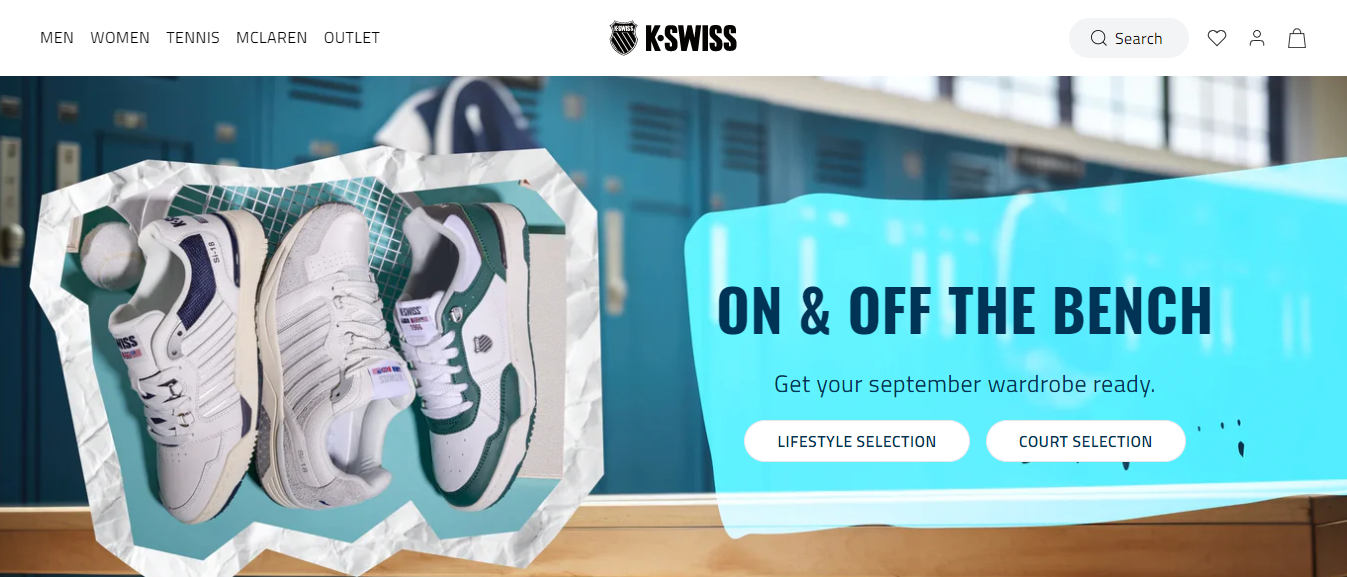 Founded in 1966, K-Swiss, inspired by tennis and Swiss heritage, offers a footwear line with free delivery on qualifying orders. The brand provides its affiliates with varying commission percentages based on performance, fixed fees, special offers, and exclusive vouchers. K-Swiss delivers year-round updates, attractive CPAs, and exclusive promo and voucher offers, enhancing the affiliate experience.
19. KEEN Affiliate Program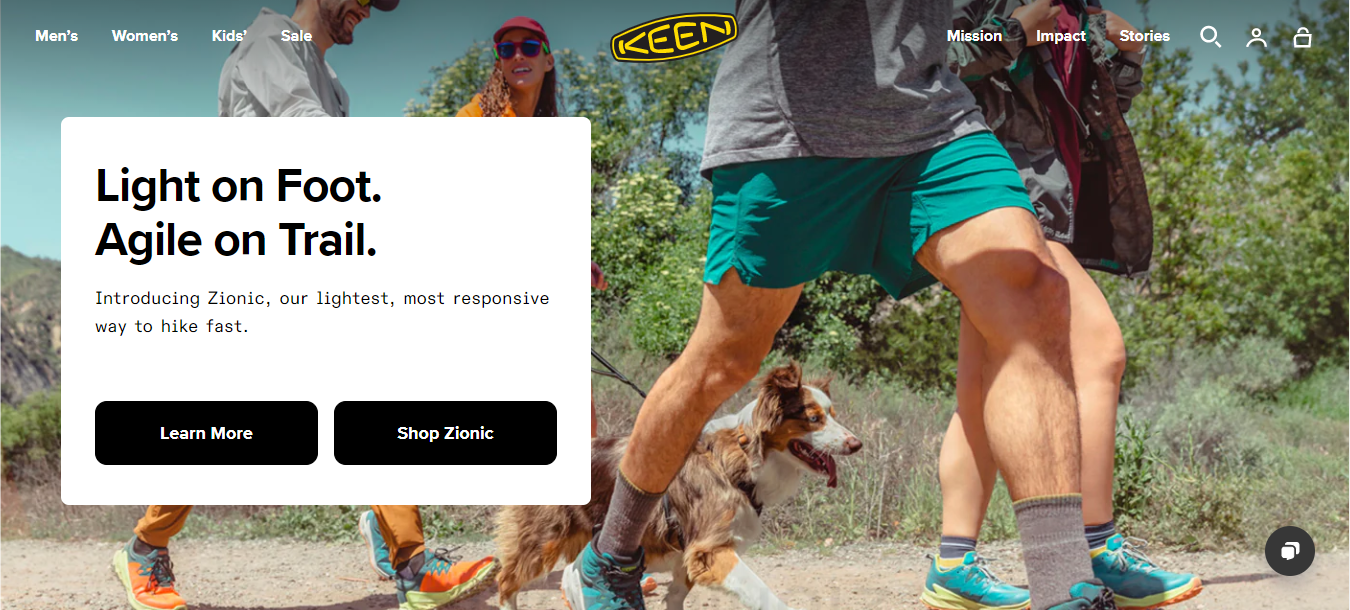 KEEN, catering to outdoor enthusiasts with shoes, socks, bags, and accessories, offers an affiliate program where partners earn commissions through links and banners directing customers to keenfootwear.com. The program handles transaction details, and customer service, and provides graphics, logos, and banners, allowing affiliates to focus on promoting KEEN's high-quality products.
20. SeaVees Affiliate Program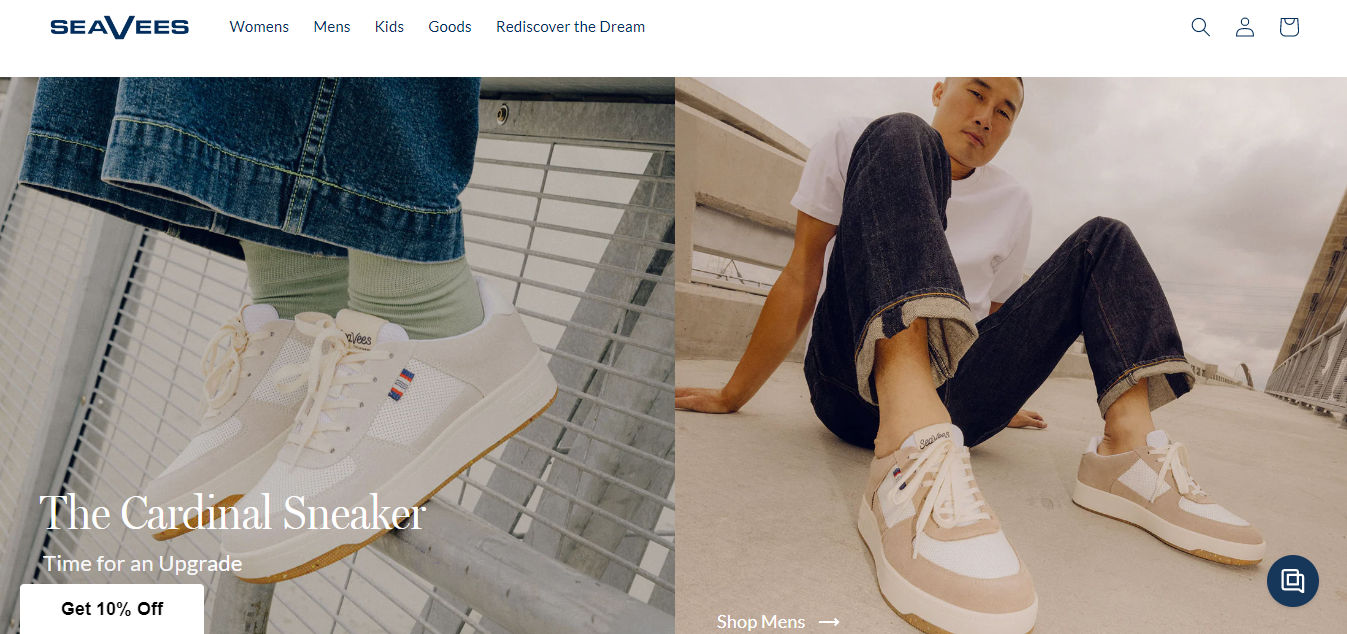 SeaVees, crafting timeless sneakers with a California style focus since 1964, welcomes affiliates to promote their products through text links or banner ads, earning commissions on referred sales. Affiliates gain access to insider deals through a monthly newsletter and can rely on the brand's affiliate team for additional support when needed.
21. Sanuk Affiliate Program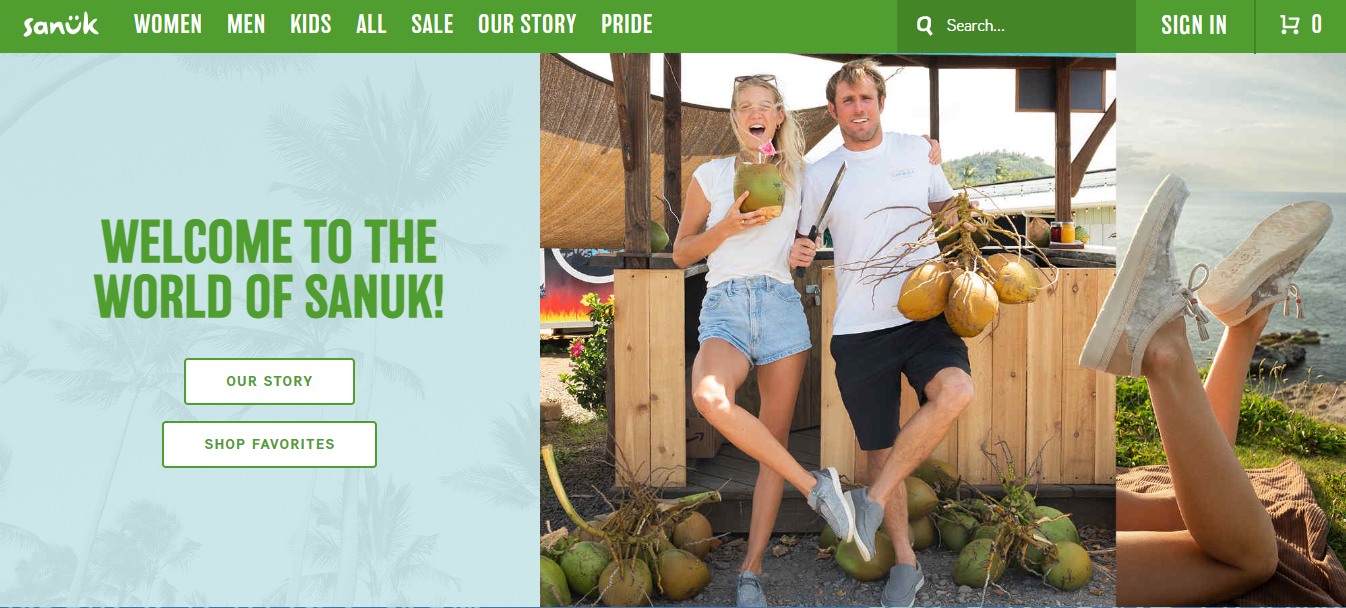 Sanuk, a Southern California-based brand known for creatively inspired flip-flops and shoes, offers affiliates the opportunity to promote their unique products to the global outdoor community. Affiliates can earn commissions ranging from 3-13% on all Sanuk products sold, with dedicated staff, high-performing creative materials, and a data feed for performance tracking and reporting.
22. Toms Affiliate Program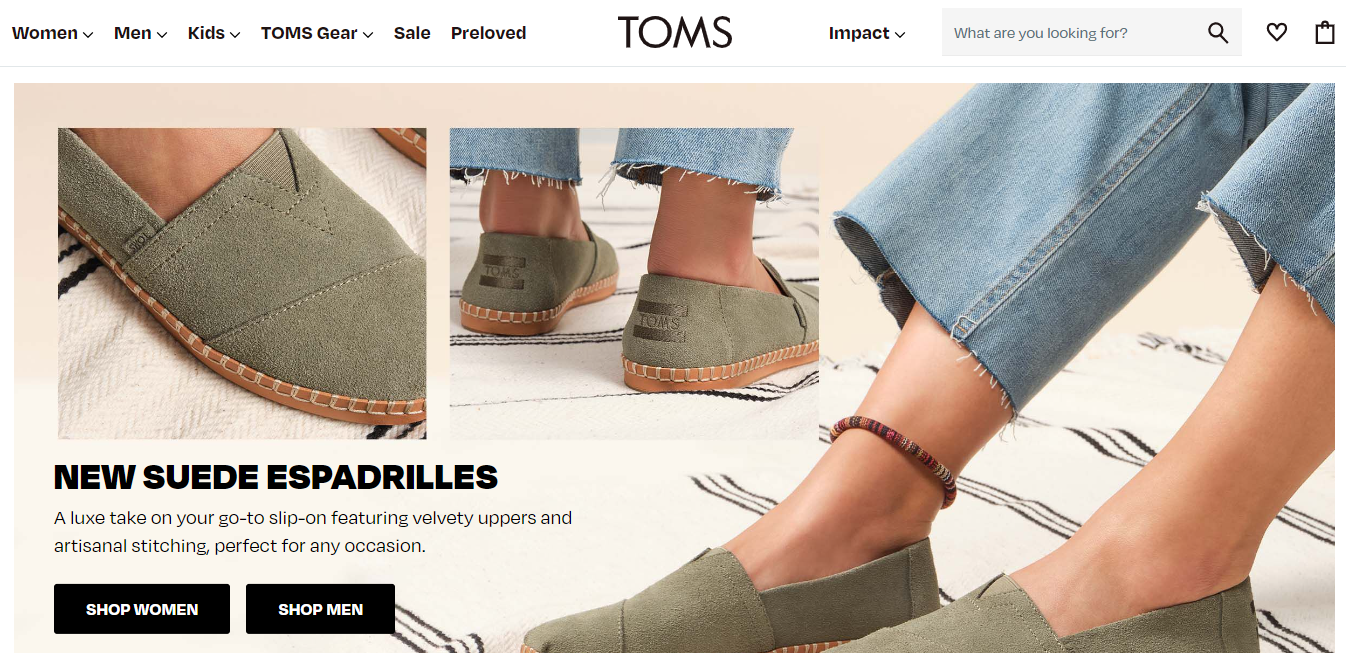 TOMS, a footwear brand committed to making a positive impact, invests profits in grassroots efforts to help communities thrive. Affiliates partnering with TOMS can extend their reach while generating revenue on every shipped sale, aligning with TOMS' philanthropic mission. Upon acceptance, TOMS provides promotional materials to support affiliates in their journey.
Over to You!
We trust that our compilation of the finest fashion affiliate programs for the year 2023 has presented you with excellent opportunities to begin generating commissions from your fashion-related content. Keep in mind that discovering an affiliate program that harmonizes with your niche and creating a well-defined buyer persona are crucial factors in achieving success.
Don't hesitate to explore and test various programs to identify the ones that resonate best with your approach. Armed with the proper strategy and unwavering commitment, you have the potential to transform your passion for fashion into a lucrative source of income.