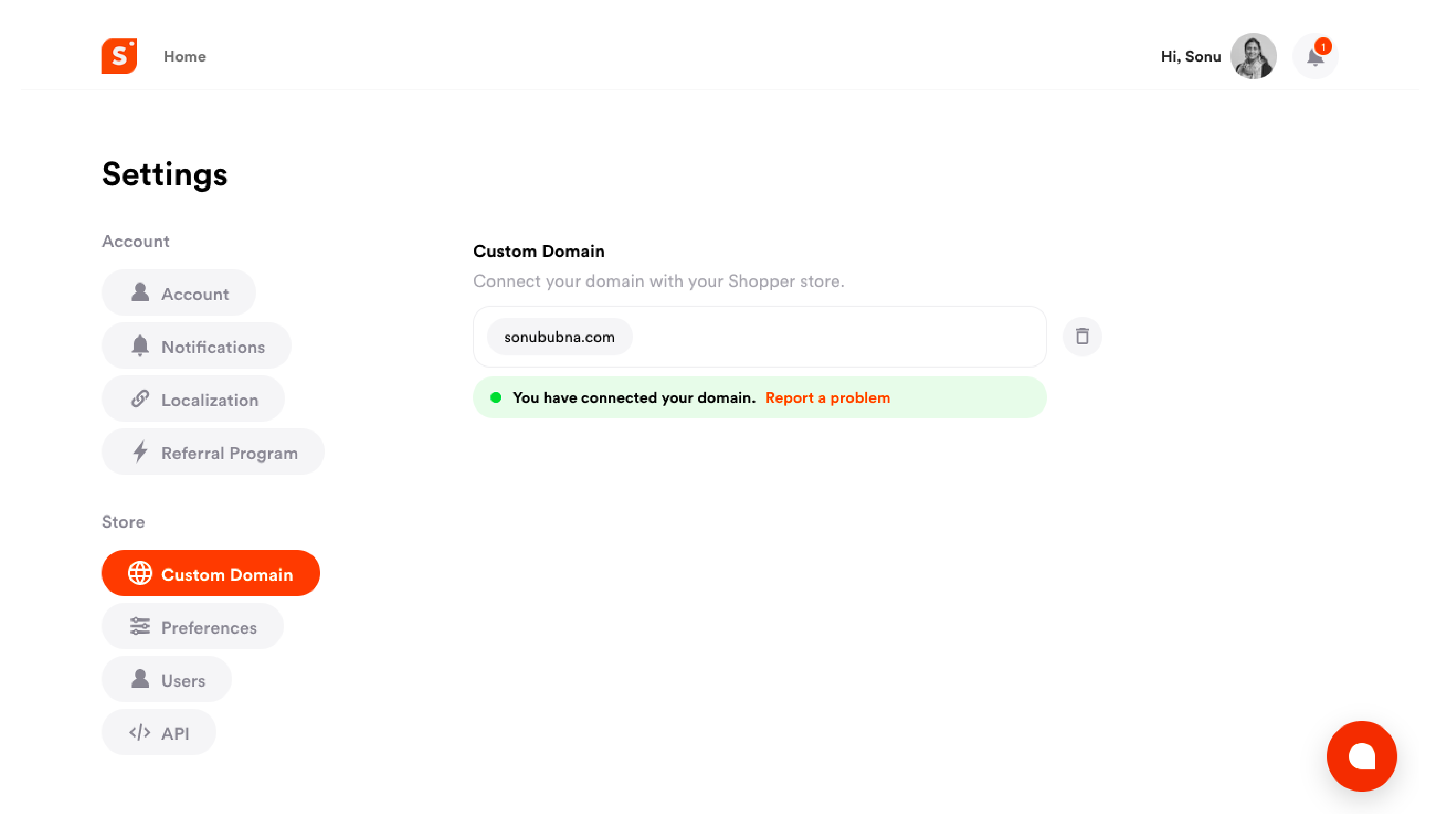 Shopper lets you get add a your own personal domain/ custom domain that can be used to share all your product recommendations and collections in one place.
However, it should be noted that you need to be subscribed to either the Creator or Creator Plus paid subscription package of Shopper in order to access this feature.
You can also add a custom logo to your website and change color themes according to your preference if you have access to a custom domain.
Get more information about how to link a custom domain to Shopper by clicking here.