The Ultimate Guide on How to Perform YouTube Keyword Research
YouTube is the second biggest search engine in the world.
If you are a creator on YouTube, then you must know how important it is to consistently improve your overall number of views on the platform.
YouTube runs on views, engagement, and the number of subscribers you have. To improve it regularly, it is important that the viewers you intend to reach with every video get to see your content.
That's where YouTube keyword research comes into play. The faster you master the art of performing keyword research on YouTube, the quicker you will grow on YouTube.
If you are new to YouTube or unsure about how to do keyword research on YouTube, continue reading and get every information you will ever need!
What is YouTube Keyword Research?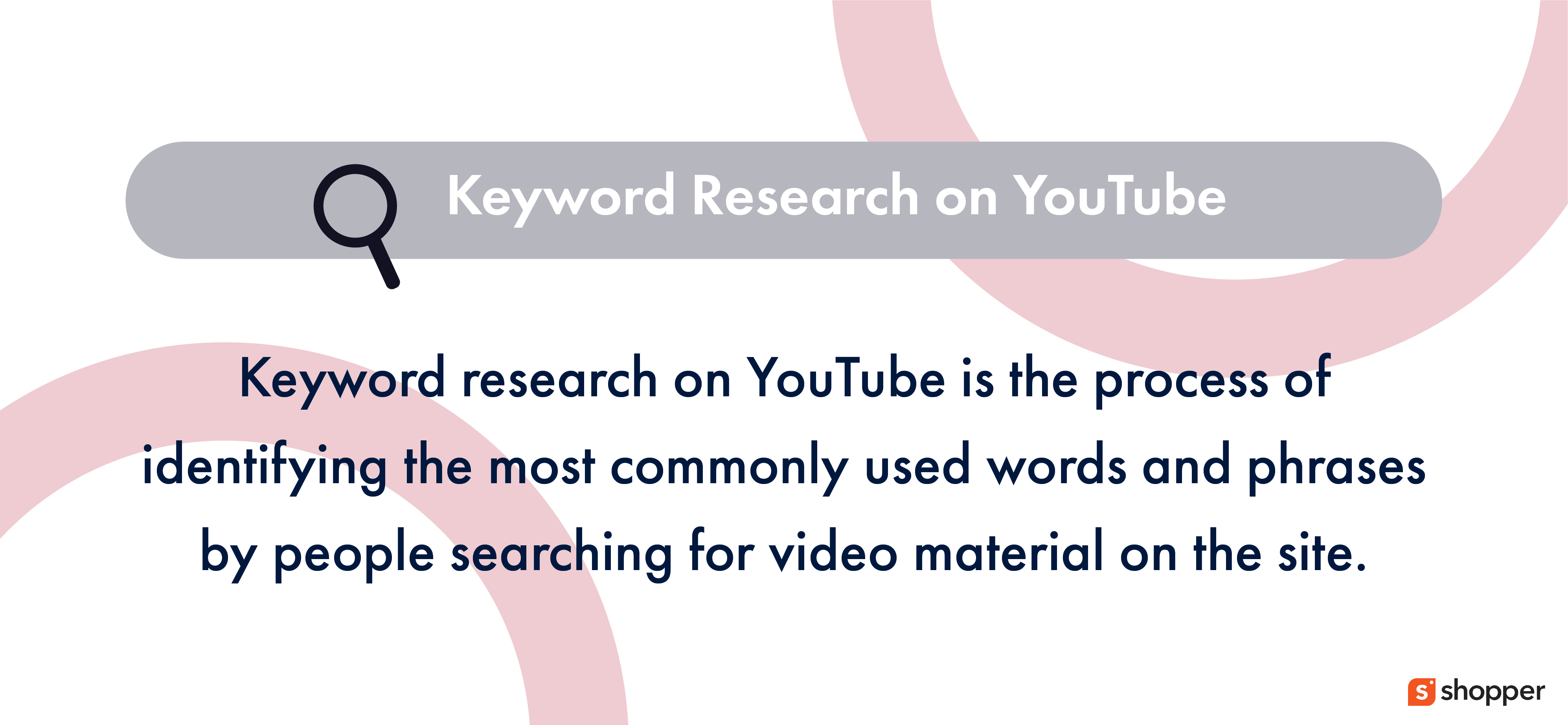 YouTube keyword research is the process of identifying the keywords that can lead YouTube users to your video and help you reach the intended audience.
To make sure that all your videos reach the target audience and get recommended to bigger audiences from around the world, it's important to spend time doing keyword research on YouTube.
Fortunately, there are an abundant number of keyword research tools available on the internet that let you find keywords at ease.
Most of these tools also come inbuilt with plenty of features that can also be used for free.
Unless you learn how to use keyword research tools for YouTube or unlock the true potential of YouTube keyword optimization, you are missing out on a lot of views and engagement.
That's why it's highly recommended to master YouTube keyword research sooner, rather than later!
Why Do You Need to Do YouTube Keyword Research?
Regardless of whether you noticed it or not, YouTube is a search engine at the end of the day!
Just like any other search engine, you need to make sure that the content you create can be searched and found.
Now, this is impossible without proper keyword research and implementation of keywords with good search potential.
Before you get carried away, let's get one thing right - searching for YouTube keywords is just the first step to improving your YouTube channel.
However, by just including the right keywords in your YouTube video's title, and description, your video instantly starts appearing on the feed of people that search for the exact keywords.
If you don't do keyword research on YouTube and go with generic terms, the people who might search for content in your niche might not find your video.
What are the Best Ways to Perform YouTube Keyword Research
There is no universal answer as to how creators can do keyword research on YouTube.
However, there are plenty of great practices that you can include in your YouTube content creation routine to improve the chances of video discoverability.
Here are some of the best practices to improve your YouTube keyword research:
1) Use Keyword Research Tools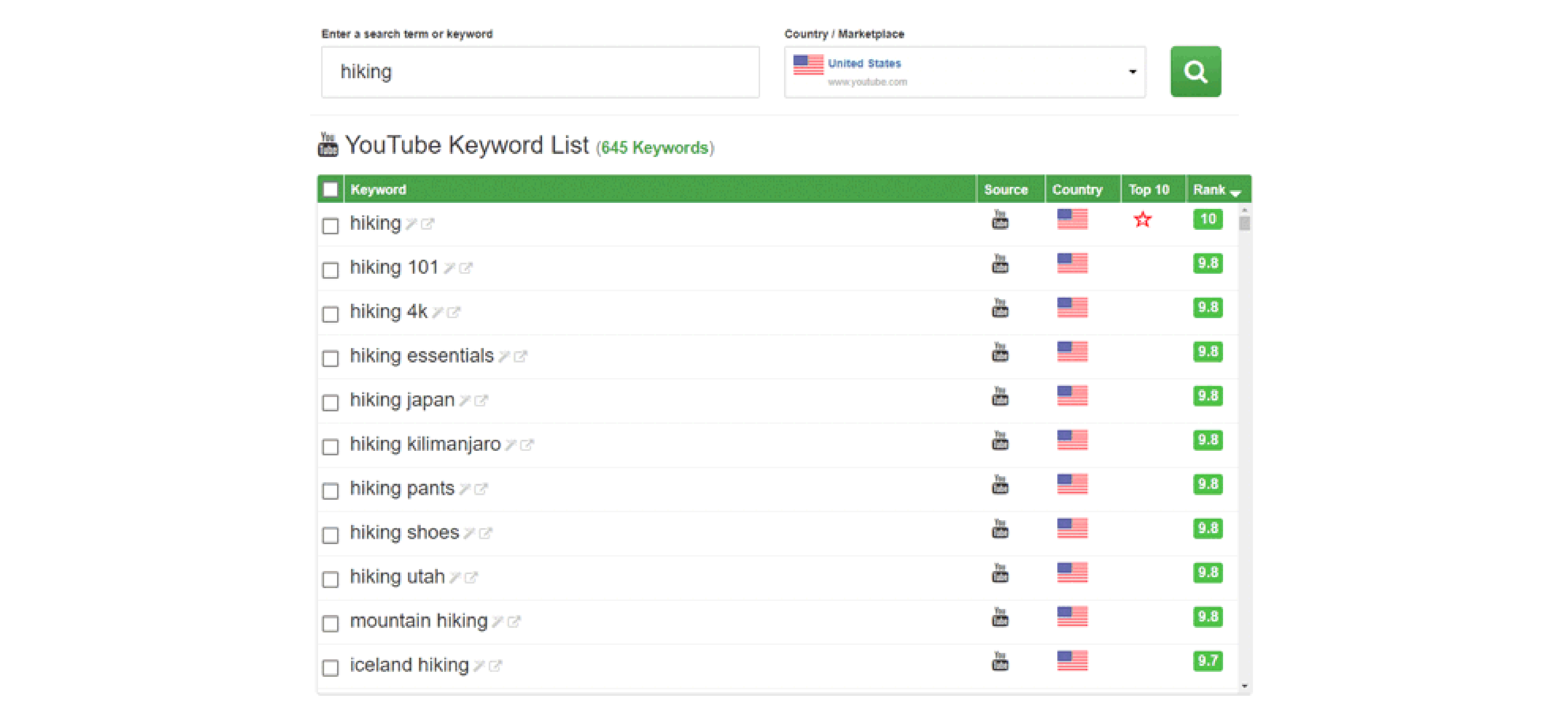 If you are someone that hasn't used keyword research tools for YouTube, it is high time you started using keyword research tools to list out high-performing keywords for your content.
There are plenty of YouTube keyword research tools like keywordtool.io that are free to use.
Simply enter the video topic, niche, or type of content that you are planning to share in your next video in the tool for YouTube keyword research.
Wait for the search to progress, and once that's done, the tool will list out a set of high-performing keywords with their approximate search volume, and keyword density.
Note down the best keywords from this list!
These keywords will be your main reference points when it comes to title and description. You will also get an idea of how many people actually search for a particular keyword by taking a look at the keyword volume and density.
Ideally, it's always best to select keywords that have a keyword volume of at least 1000 or above.
You can also consider going for keywords that are relatively new with a search volume of around 800.
If you see this keyword usage a lot, from established creators, you can go for it as it is a good sign that the keyword is on an upward spiral and will grow even bigger in the coming days.
It is also important that you keep tabs on the competition of keywords. Almost every YouTube keyword research tool out there will tell you how the competition is for a particular keyword.
It will either be high, medium, or low!
To be precise - keywords with high competition are difficult to rank as there are already hundreds of other content with the same keywords and better engagement.
Medium is almost the same, but with lower competition than high keywords.
Keywords with low competition are the ones you need to keep an eye out for.
Keywords with high search volume and low competition - this significantly increases the chances of people finding your video instantly!
2) Make Use of YouTube's Autocomplete Feature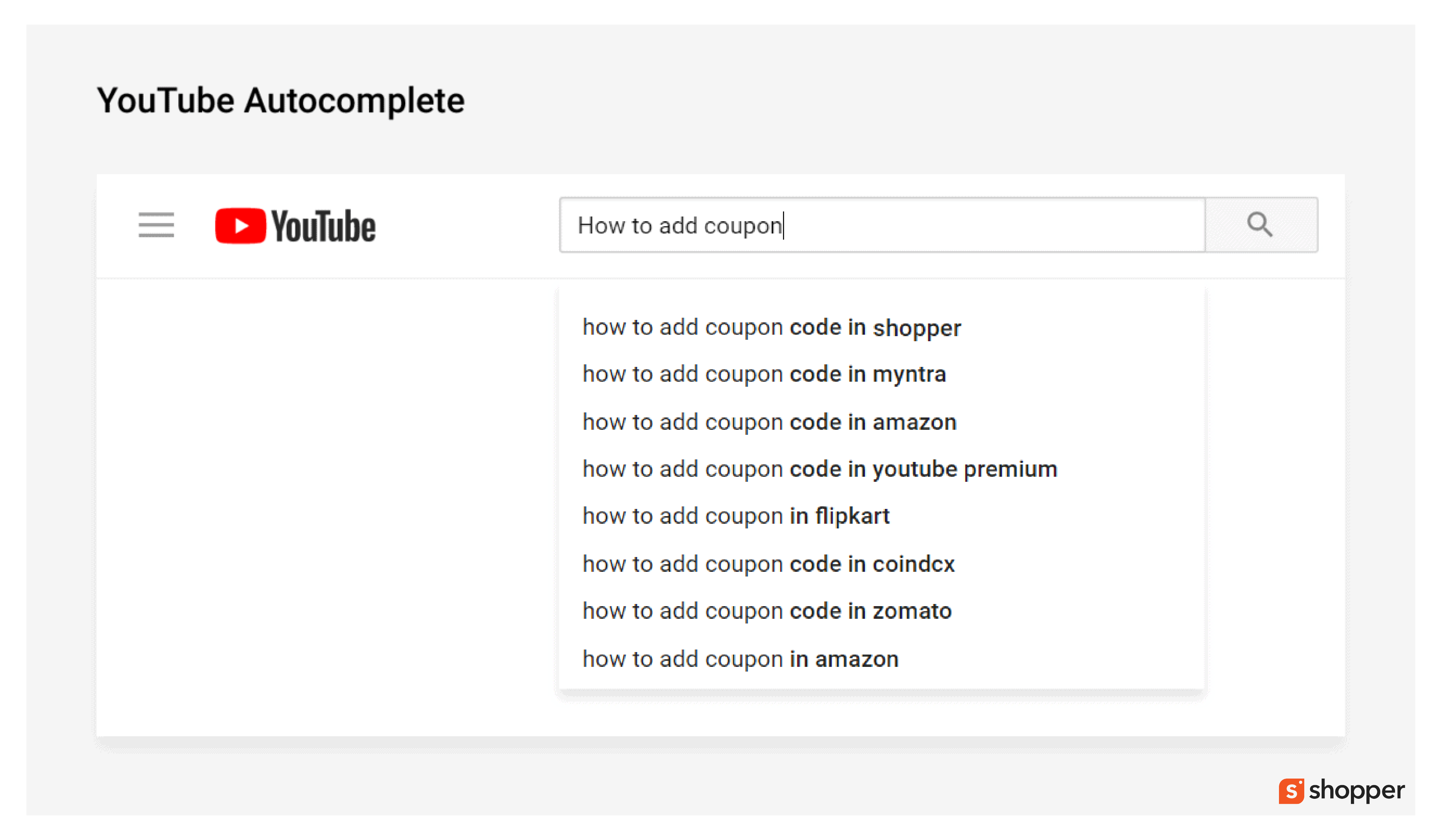 If you want to get more keywords at ease without using any keyword research tools, you need to make use of YouTube's autocomplete feature.
Not only does this help you get amazing keyword recommendations, but most of the suggestions also have a high search probability.
YouTube makes use of this auto-complete feature based on search volume or depending on how many people search a particular topic, keyword, or phrase.
In a way, we can say that YouTube has come with an innovation that allows creators to find keywords at ease.
Not only does this method help you identify a primary keyword, but it also gives you a list of associated or relevant keywords that can be used in the description and tags.
The best thing about the YouTube autocomplete feature is that you can search almost any search query into the search bar and get results for everything.
This makes it ideal to search for both short tail keywords and long-tailed keywords.
If you are new to short-tail and long-tail keywords - Short keywords usually comprise around 1 to 3 words per keyword whereas long-tailed keywords will have anywhere from 4 to 5 words per keyword.
3) Go Through Existing Top Ranked Videos in Your Category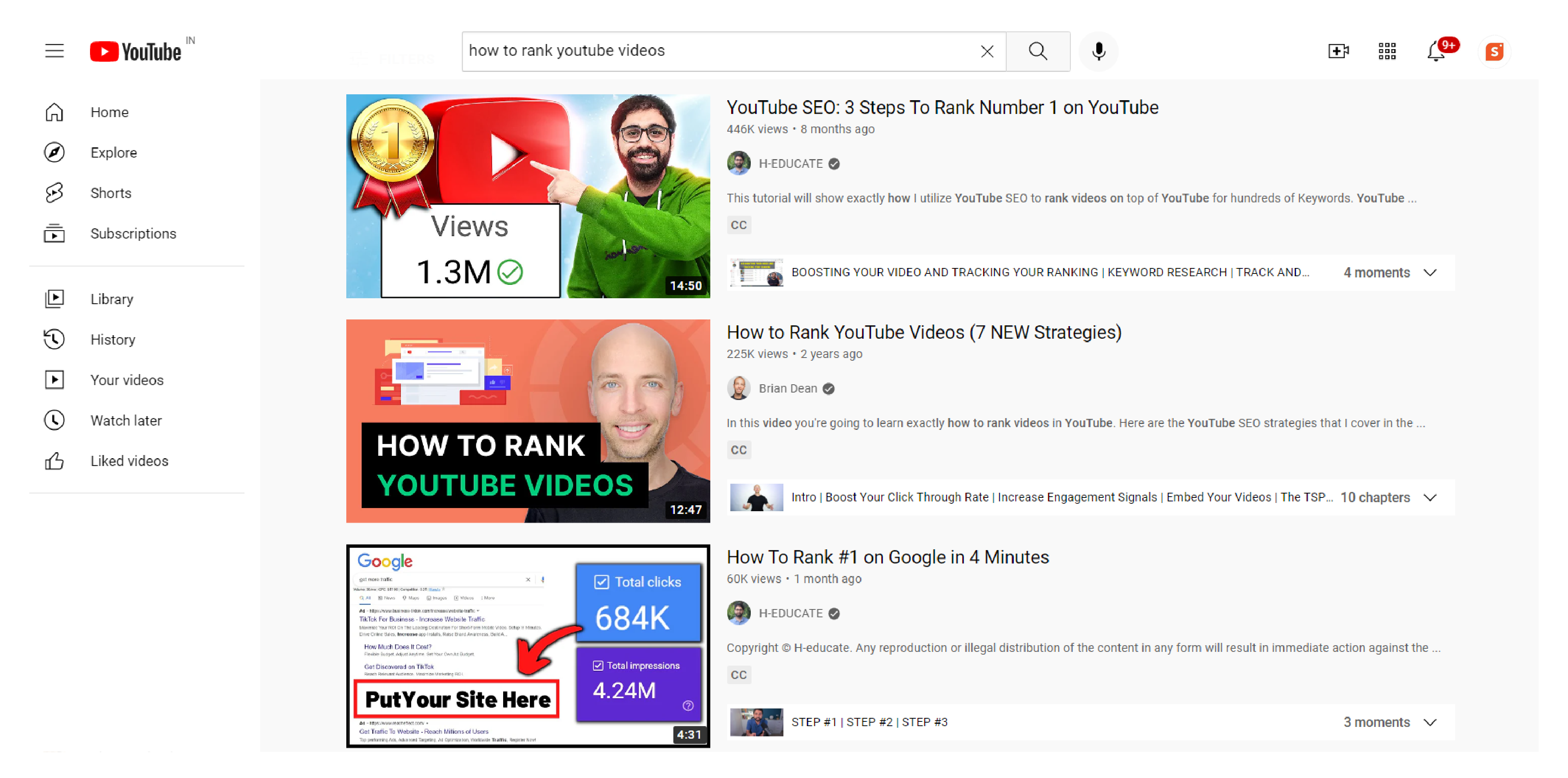 Knowing how established creators are using keyword research for YouTube is a great way to stay on top of the YouTube search results page.
That's why it always helps to go through existing top-ranked videos in your category.
Before you jump the gun and start going through some of the competitor videos, take note of this really important step!
Don't do this from your YouTube channel, as it will only show search results based on your search history and search behavior.
That's something we need to avoid to get videos that are ranked for general users and feature some of the best keywords.
Instead, you need to switch to an incognito tab and search for your video topic or query. This will give you a reliable list of all the right YouTube videos based on the search from general viewers.
Once you get a list of these top-ranking videos, note down the keywords used in their title and description.
Next, you need to go through some of these videos and see how you can create content that can offer more value in terms of content and YouTube SEO.
Use multiple videos are a reference and use keywords in titles, and description, and add relevant keywords as tags.
4) Audit the Performance of Your Videos With YouTube Analytics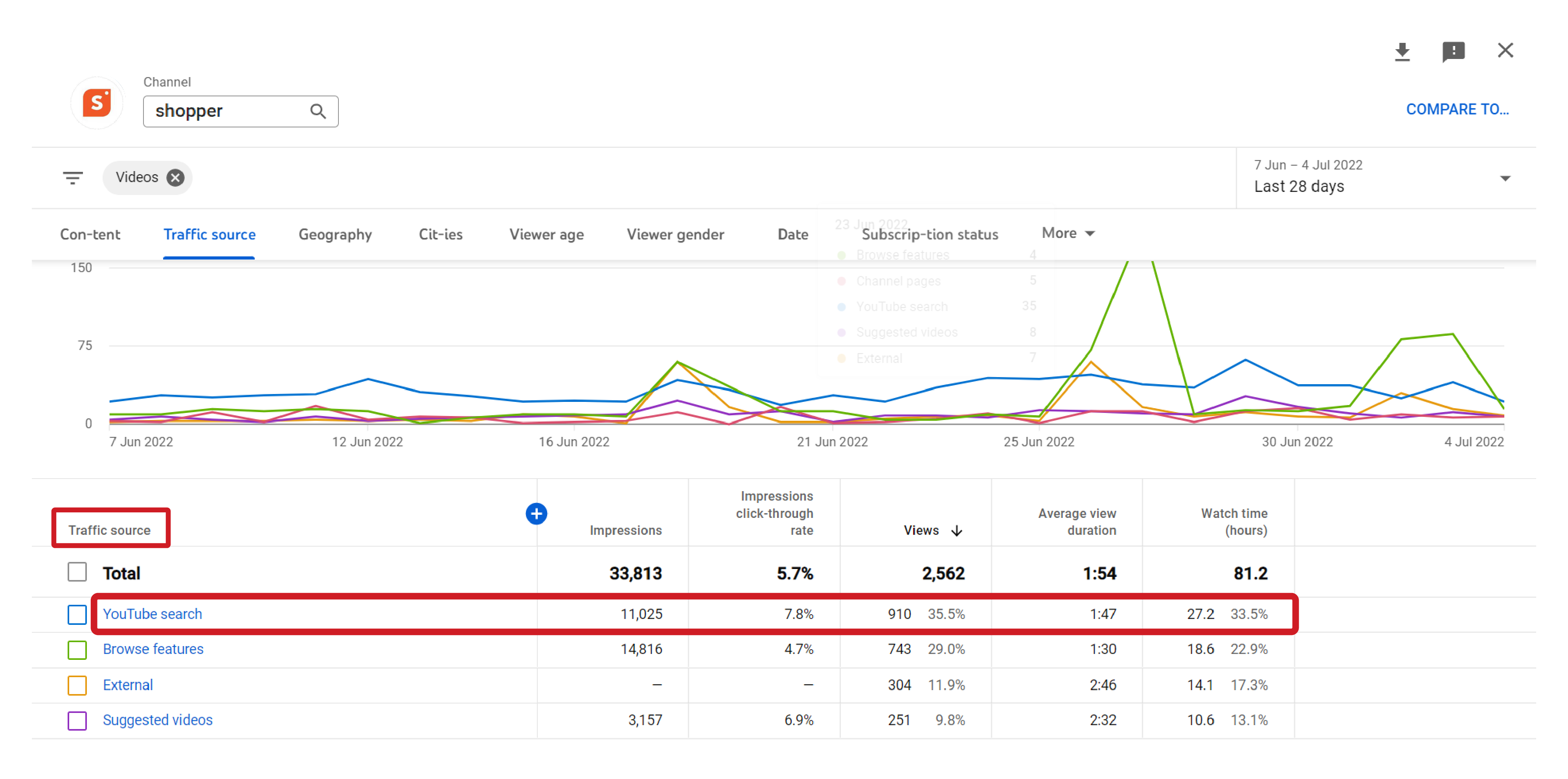 YouTube Analytics is another in-built feature in YouTube Studio that gives access to a lot of useful information for creators.
Analytics offers detailed insights into how your content is performing, which age groups watch your content, how much retention your content can maintain, and so on.
By going through the various metrics on YouTube analytics, you get a basic idea of where your content stands in terms of views and engagement.
The best thing about YouTube analytics is that it's available from day one for all creators.
You don't need to qualify any specific criteria to get access to loads of useful insights and information, as it is readily available to you from day one!
Now, when it comes to YouTube keyword research, certain metrics can help you to adjust keywords accordingly in existing and upcoming videos that you intend on publishing.
If you are new to YouTube or not sure about how to access YouTube analytics, here is a step by step guide on how to access YouTube Analytics to start keyword researching on YouTube:
Log in to your YouTube channel.
Now click on the channel icon from the top right corner of the screen.
A drop-down with multiple options will now appear.
From the drop-down, you will need to click on "YouTube Studio"
In the YouTube Studio, you can see a menu panel on the left side.
From the menu panel, scroll down until you come across "Analytics"
You can navigate through "Overview", "Content", "Audience" and "Research" on Analytics.
All these tabs have different options that can improve these aspects.
To know which keywords are bringing in views, you need to click on the "Content" tab.
Scroll down until you come across "How viewers are finding your video"
From there, click on "See More" to get a detailed graphical report
You can tap the "YouTube Search" to get a list of all the keywords that viewers used to find your video.
5) Use the Video Tab on Google Search With Target Keywords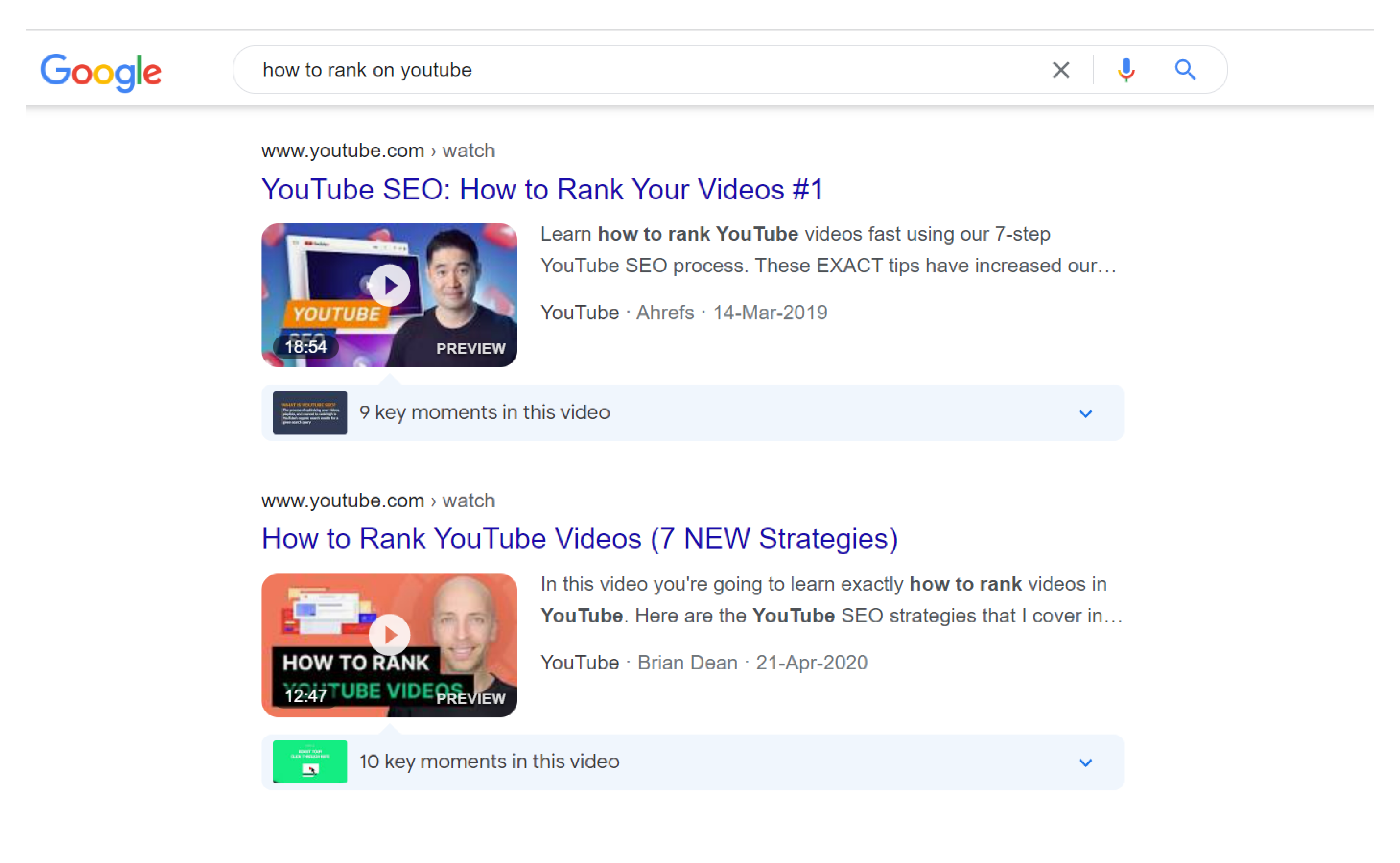 Another great way to find the best keywords for your next YouTube video is to make use of the "Video" tab in Google search.
Even though YouTube is the second largest search engine in the world, it's still restricted just to videos and that's why it ranks behind the world's largest search engine - Google!
While it is important to get your video ranked on YouTube SERP (Search Engine Results Page), it is equally important to get your video ranked on Google video SERP.
Wondering why?
Because there is an equal number of (if not more) people that search for videos on Google as that on YouTube.
Some people ask questions on Google and some answers are in videos which at the end of the day, can be those that are published on YouTube.
By doing a quick research of the videos tab on YouTube, you will get access to some of the best-performing videos that will feature a lot of really useful keywords.
As a creator, you must make use of these opportunities and convert them into potential views, engagement, and of course subscribers!