Beginner
How to Use Hashtags on YouTube
Find out how to select the right hashtags for your YouTube videos, how to use them, and what to look for when finding the right ones.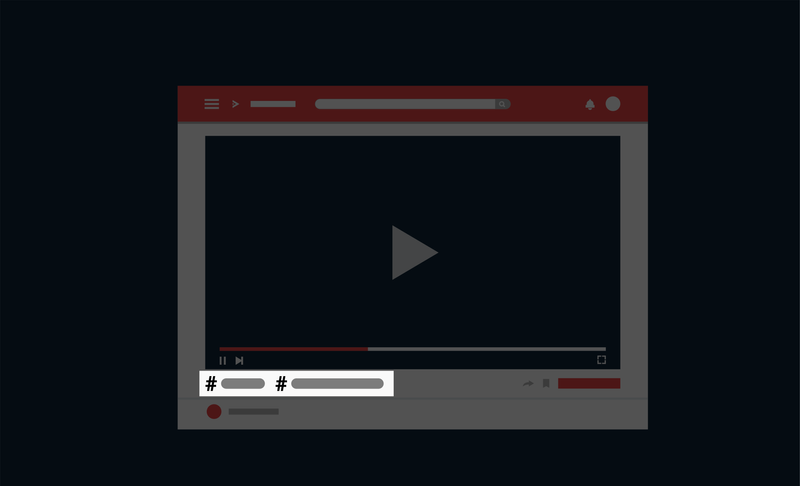 Probably you used hashtags on Instagram, TikTok, Twitter, and other social media platforms. Have you used it on YouTube or considered adding hashtags to YouTube videos?
If not, you may be missing out on a lot of views, engagements and potential subscribers.
As you may or may not know, YouTube is the second largest search engine on the Internet, only being surpassed by Google.
As a YouTube creator, you must ensure that your content is being viewed and viewed often.
With hashtags on YouTube, you can achieve the same and reach a much larger audience.
How do you use hashtags on YouTube?
Here is a step-by-step guide to using hashtags on YouTube.
What are YouTube Hashtags?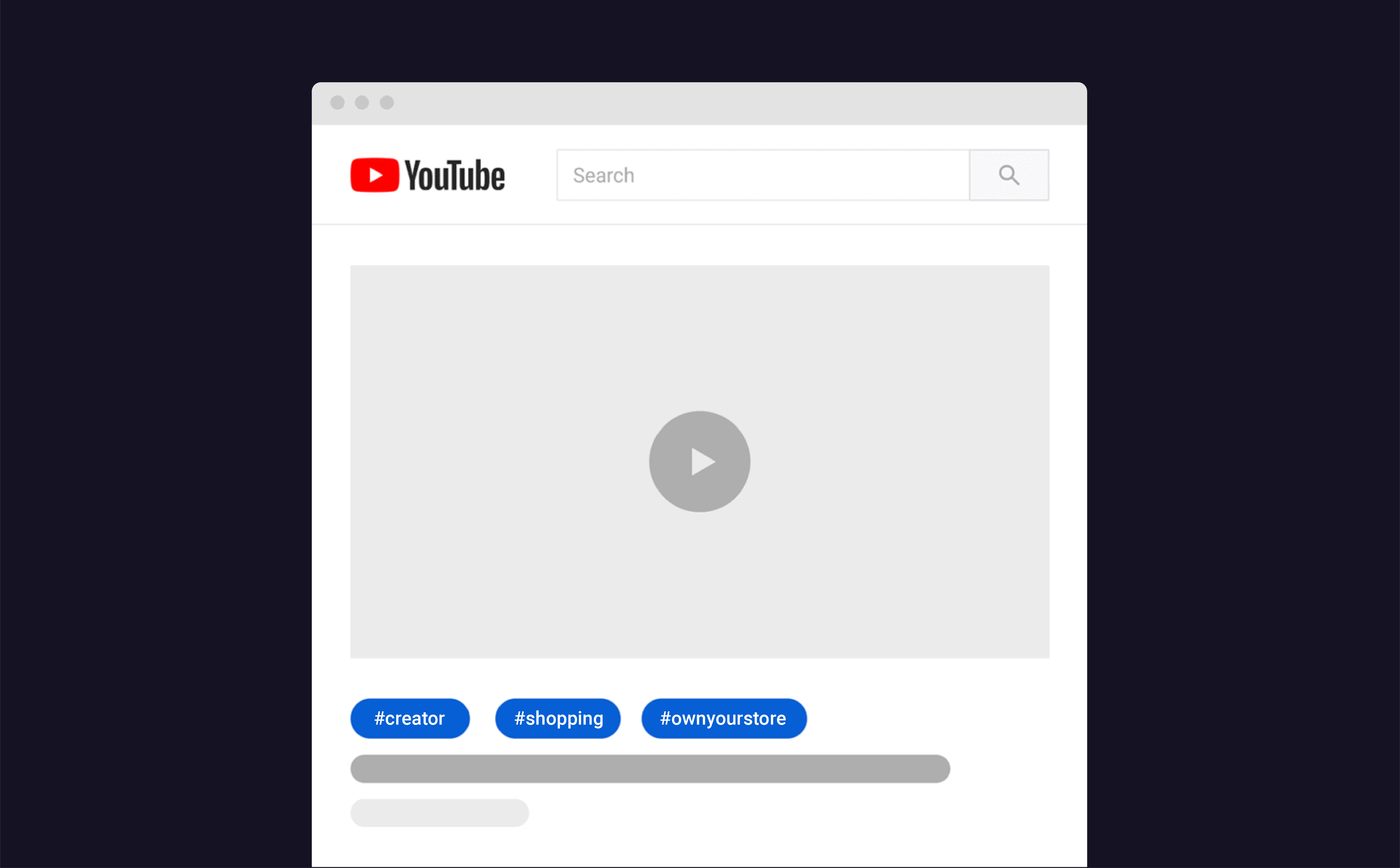 YouTube Hashtags are hashtag symbols "#" added before the text that is used to denote a video's category or topic.
YouTube uses hashtags to improve a video's discoverability and engagement rates on its platform. Hashtags on YouTube work like hashtags on all other social media platforms.
Whenever a viewer on YouTube clicks a hashtag, they will be directed to a landing page in YouTube that features all the videos that feature the same hashtag.
There are two places on YouTube where creators are allowed to use hashtags - the video title and video description.
While the video title only displays the first three hashtags you enter in the description, YouTube SEO also consider around 10-15 hashtags that you add to the description.
Ideally, it's always best to add around 3-5 hashtags to get the best engagement.
How to Add Hashtags on YouTube Video?
There are two ways to add hashtags on YouTube videos depending on whether you add the YouTube hashtag to the video title or video description.
If you are new to adding hashtags to a new YouTube upload or wondering how to add them to existing videos, we have you covered.
Let's take a look at how to add hashtags to a video title as you upload a new video on YouTube -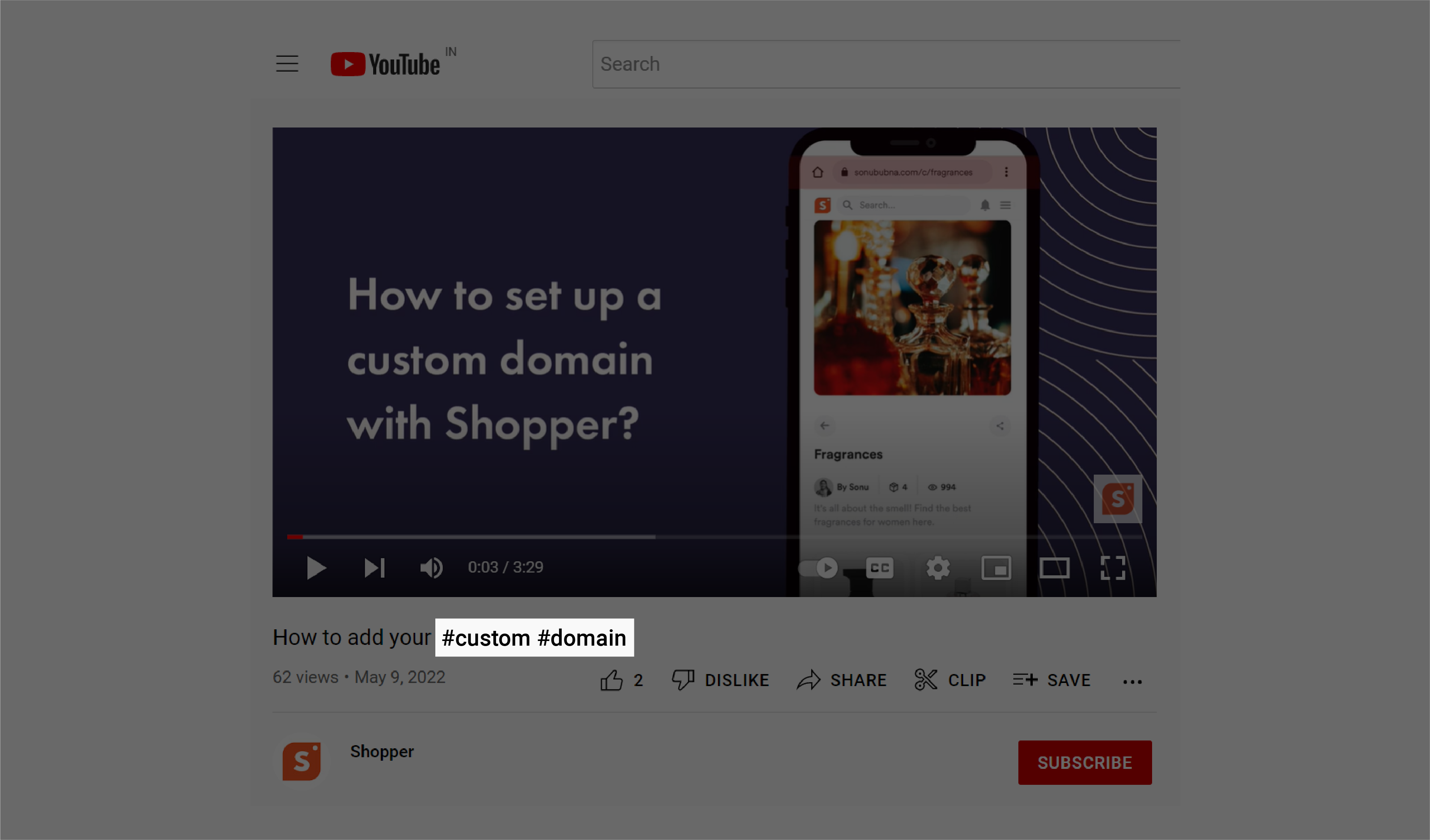 Log in to your YouTube channel.
Tap the Create (camera with + icon) from the top right side of the home page.
Select the video you wish to upload and proceed to the next step.
You will now be directed to the edit screen where you can add the title and description.
Find the best YouTube hashtag that works for the particular video.
Include the hashtag as part of the title and add a hashtag symbol to convert it into a hashtag.
At the edit screen, the title will be displayed as normal text only. However, once you have everything in place and upload the video, you will notice that the hashtag will change into a clickable YouTube hashtag.
To add a hashtag on YouTube title to an existing video, follow these steps:
Open your browser and head over to YouTube.com
Now log in to your account if you haven't yet.
Click on the "Profile Icon" to enable the drop-down to appear.
From there, head over to "YouTube Studio" by selecting the studio option.
Select "YouTube Studio" and scroll down the left tab until you come across "Content".
Tap "Content" to get a drop-down of all the videos you have uploaded on your channel.
Choose the video that you want to add YouTube hashtags too.
Click the "Edit" option by tapping the "Pencil Icon".
Enter the new title and add a hashtag symbol before the hashtag keyword to include a hashtag.
Proceed to the next step when you are done.
Now that we have covered everything that you need to know about how to add a YouTube hashtag to your title, let's take a look at how to use hashtags on YouTube descriptions.
Just like the title, you are free to add a YouTube hashtag to either the description of a new upload or to the description of an existing video.
Regardless of what you go with, here is a step by step guide on how to add hashtags on YouTube video description:
Adding YouTube hashtags to the description of a new upload:
Launch YouTube and upload a new video like you normally do.
Select the "Create" option (camera with + icon) and select the video.
Now start uploading and enter the video title and description.
In the description, add up to 15 YouTube hashtags on your video description.
To add a hashtag in the description, tap the description and add the hashtag.
Enter the hashtag symbol followed by the keyword without spacing to add the hashtag.
Proceed to the next step and move towards publishing the video.
That's all you need to add YouTube hashtags to the description of a new upload.
It's more or less the same for adding YouTube hashtags to the description of an existing. The only difference is that you will need to find the video first and then edit the description.
Adding YouTube hashtags to the description of an existing video: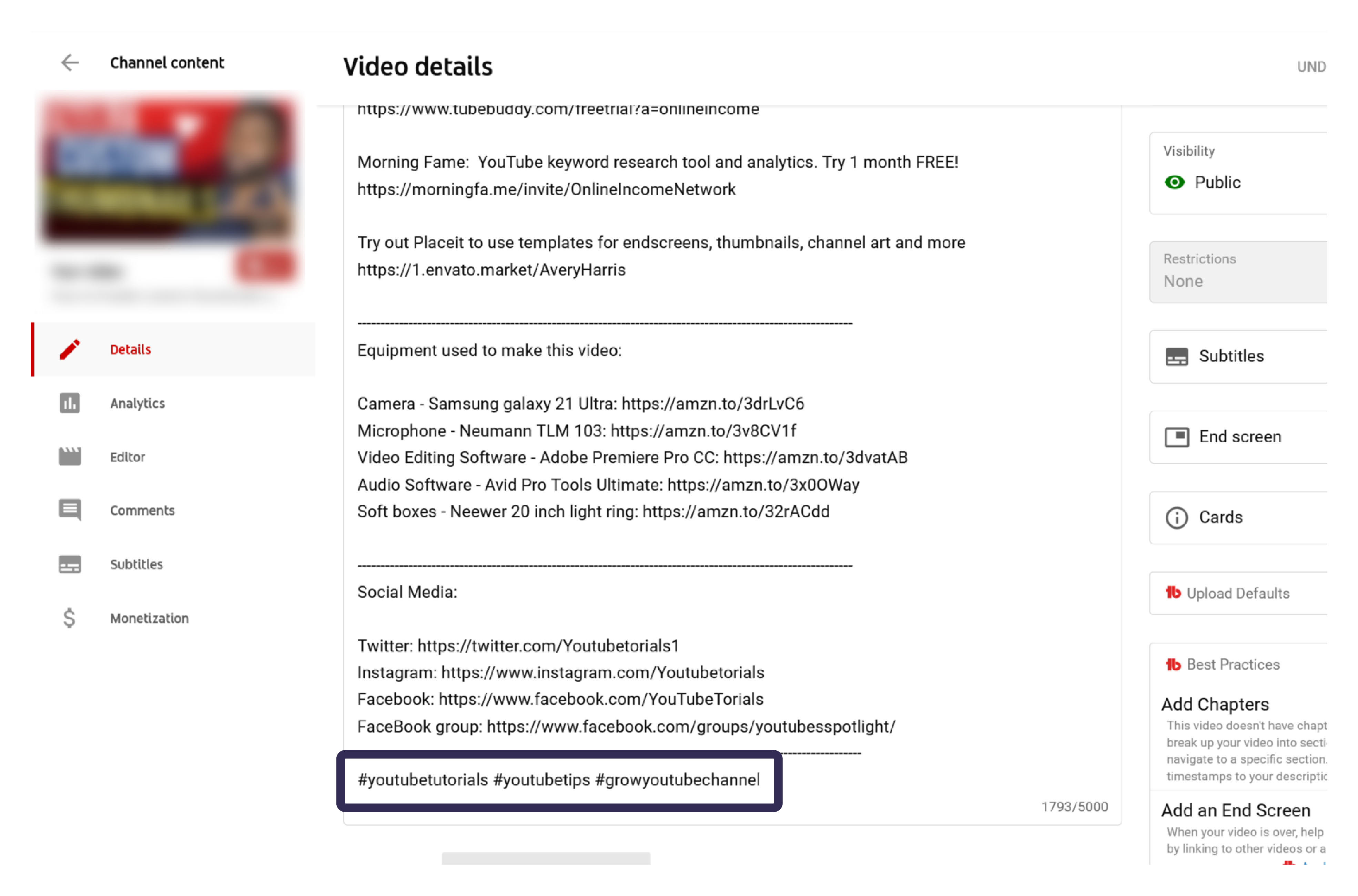 Open your browser and head over to the YouTube website.
From there access the YouTube Studio by clicking on the profile icon.
Scroll down and tap the "YouTube Studio" option.
Now, move your cursor to the left side panel and click on "Content"
Find the video you want to update the description of from your videos.
Click on the "Edit" option by tapping the pencil button.
Tap on the "Description, and add hashtags to the description.
If you are using multiple hashtags, you will need to add a space between hashtags.
Click on "Save Changes" from the top right corner of the screen to save your changes.
If you have not added hashtags before, the first three hashtags will appear under the video title as clickable hashtags.
How Many Hashtags Can You Use on YouTube?
Technically there is no limit on the number of YouTube hashtags that you are allowed to use on the platform.
However, Google which is the parent company of YouTube has made it clear that all hashtags that come after your 15th hashtag on the platform will be ignored. This makes it useless to add more than 15 hashtags on YouTube.
However, social media platforms that are driven by hashtags or use hashtags to sort and classify videos into categories have time and again showcased why it's important to keep hashtag usage low.
YouTube, being a search engine, and one of the largest search engines out there, follows the same.
That's why it is recommended to keep your hashtag usage to anywhere between 3 - 10 to make sure you reach the intended audience.
By having a focus topic, and keeping the consistency for hashtags on YouTube, the algorithm will know exactly who the video is targeting and can deliver to a wider audience.
If you are posting content on a saturated niche that is highly competitive, and want to make sure that your video reaches the biggest possible audience, you need to reduce hashtags even further.
The best combination would be to use 1 or 2 hashtags in the video title, and 3-5 hashtags in your video description.
How to Find Hashtags to Use in Your YouTube Videos?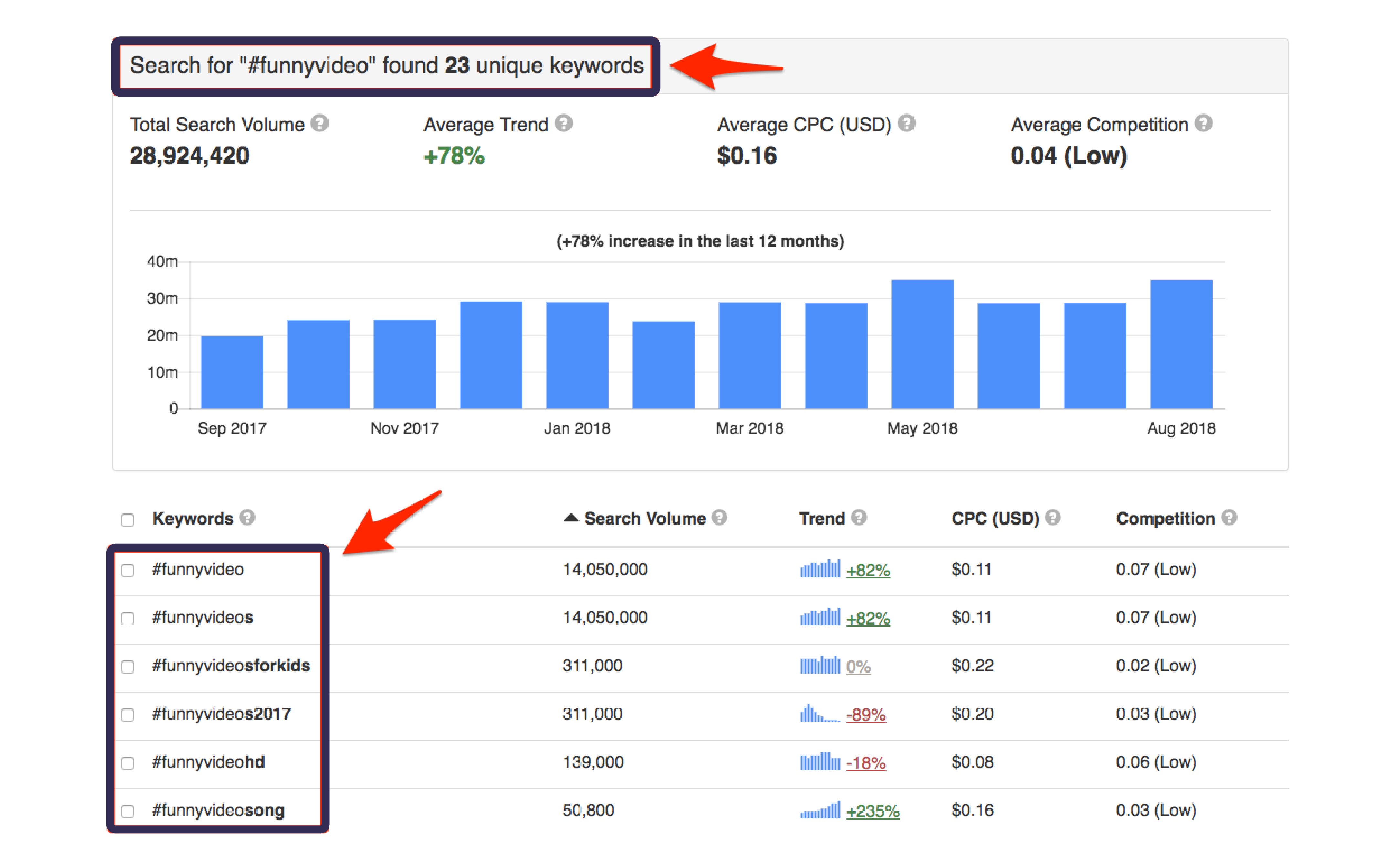 Creators have many ways to find the best hashtags to use in YouTube videos.
We'll be taking a look at some of the quick tips and interesting strategies that creators can employ on their YouTube hashtag strategy to find the best hashtags to use in their videos.
1. Check Out Your Competition
As a creator on YouTube, it is important to know what other creators that make videos on your same niche are doing.
Not only does it help to get content inspiration, but you also get to learn a lot of analytics. You can get an idea about what all topics work in bringing more views, and what does not.
Some of the top creators in your niche will also have a better understanding of how YouTube works. Chances are always better for these creators to already be using some of the best hashtags on their content.
Check out some of the hashtags they are using in the title and description for similar topics that you cover.
You can use the same, especially if the video you are referring to from a competitor has lots of views and engagement.
2. Only Use Relevant Hashtags
It is important for your overall growth as a creator on YouTube to only use relevant hashtags.
If you are making a video about skincare and beauty, stick to hashtags that are relevant to skincare and beauty. Do not get carried away and use hashtags that are not related to the niche.
YouTube gives importance to metadata and even has a dedicated misleading metadata policy that warns creators to not use titles, thumbnails, and descriptions for a video that is not based on what the content actually is.
All hashtags that you find and use on YouTube should relate back to your video to be considered as effective.
3. Make Use of Hashtag Generator
If you are finding it difficult to get hashtags for a particular video or topic, you need to start making use of hashtag generators.
There are plenty of free online hashtag generators that give you hashtag suggestions.
You can copy-paste some of the hashtags directly to your description and use them easily to expand your views. The best thing about using hashtags from hashtag generators is that they are usually centred on a topic.
Provided the topic match your content topic, they will ensure that your hashtags are focused and specific to the video.
4. Let YouTube Suggest Hashtags
YouTube, by itself, is arguably one of the best SEO tools for YouTube.
They are also very effective when it comes to hashtags as well. How? With their recommendations feature of course.
So how do YouTube recommendations help?
Simply enter the hashtag symbol (#) and add a keyword that is related to your video content and wait for YouTube recommendations to show up.
All of the recommendations are high demand keywords that are searched a lot and recommended by YouTube to the creators who are searching for a query.
By using these recommendations and adding hashtags accordingly, you instantly increase the chance of getting noticed and picked up by the YouTube SEO.
YouTube Hashtag Rules
YouTube hashtags are a powerful tool to increase your overall views and engagement for your YouTube channel.
However, it's quite easy to get carried away and overuse some of their features.
That's why you need to be aware of some key YouTube hashtag rules that can help you increase your overall growth on the platform:
Do not overuse hashtags. Even though there is no technical limit on the number of hashtags you can use on YouTube, it is highly recommended to not use more than 15 hashtags as YouTube will only consider anything more.
Do not use generic or random hashtags on YouTube without a focus. It is also important that you only use relevant hashtags that are related to the video you publish. Only use hashtags that are related to the video.
Use your three priority hashtags in the first part of the description. This will ensure that clickable hashtags appear beneath the mini-player as clickable tags. Using high priority keywords as clickable hashtags also improve your overall search ranking on YouTube.