Beginner
How to Create a Successful YouTube Gaming Channel
Planning to start a YouTube gaming channel but unsure about how to go about it? We have you covered with everything you need to know about how to start a YouTube gaming channel.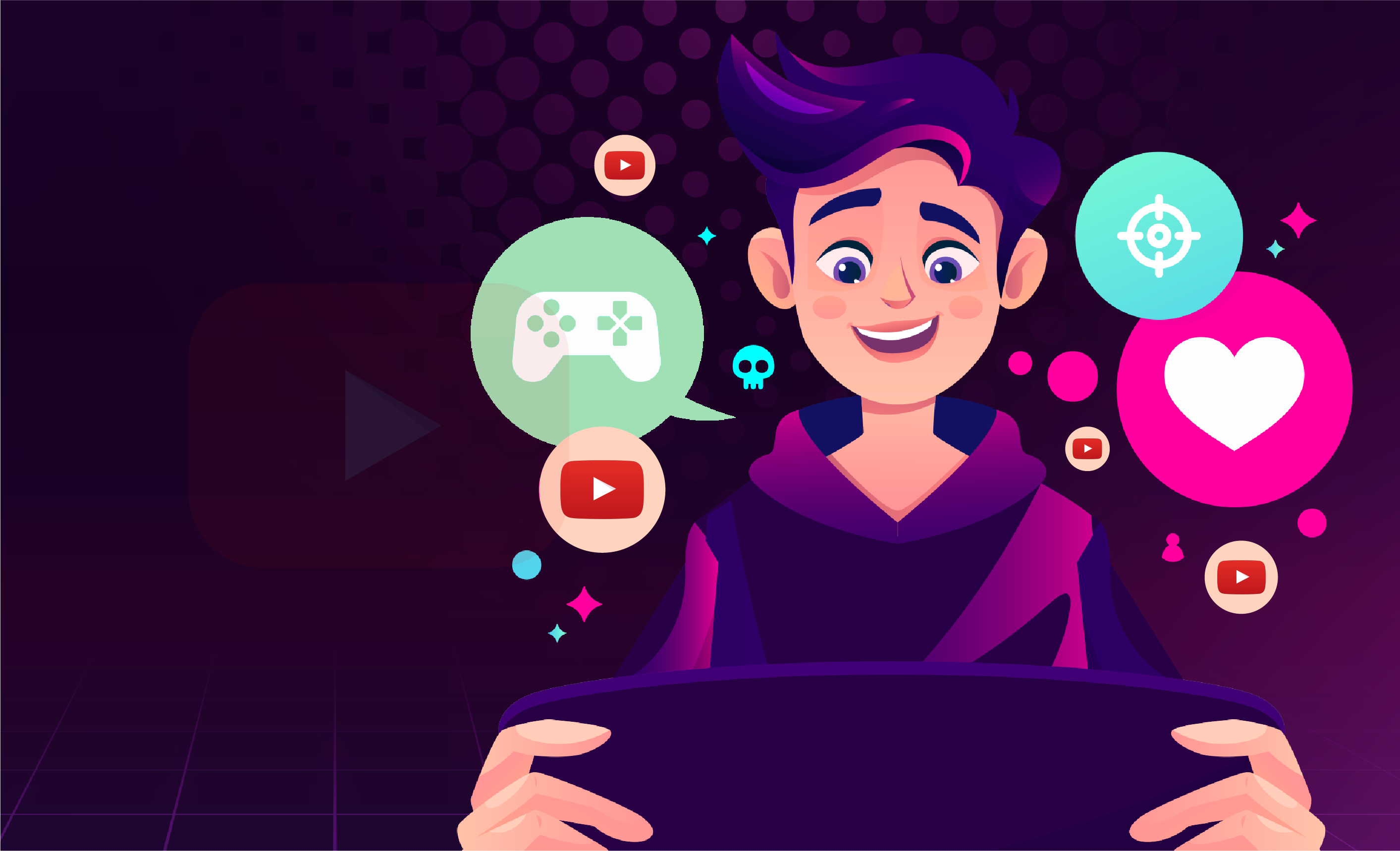 Over the past several years, the gaming industry has experienced unprecedented growth with more than 2 billion active players. Right now would probably be the best time for you to start a gaming channel on YouTube.
It is not only because gaming channels can produce great revenue, but also because it is an excellent niche in which to build an audience quickly and lay the foundation of your channel. Staying consistent, and interacting with your audience is important for your channel's growth. Listed below are some helpful tips on how to start a YouTube gaming channel.
Coming Up With a Basic Gaming Setup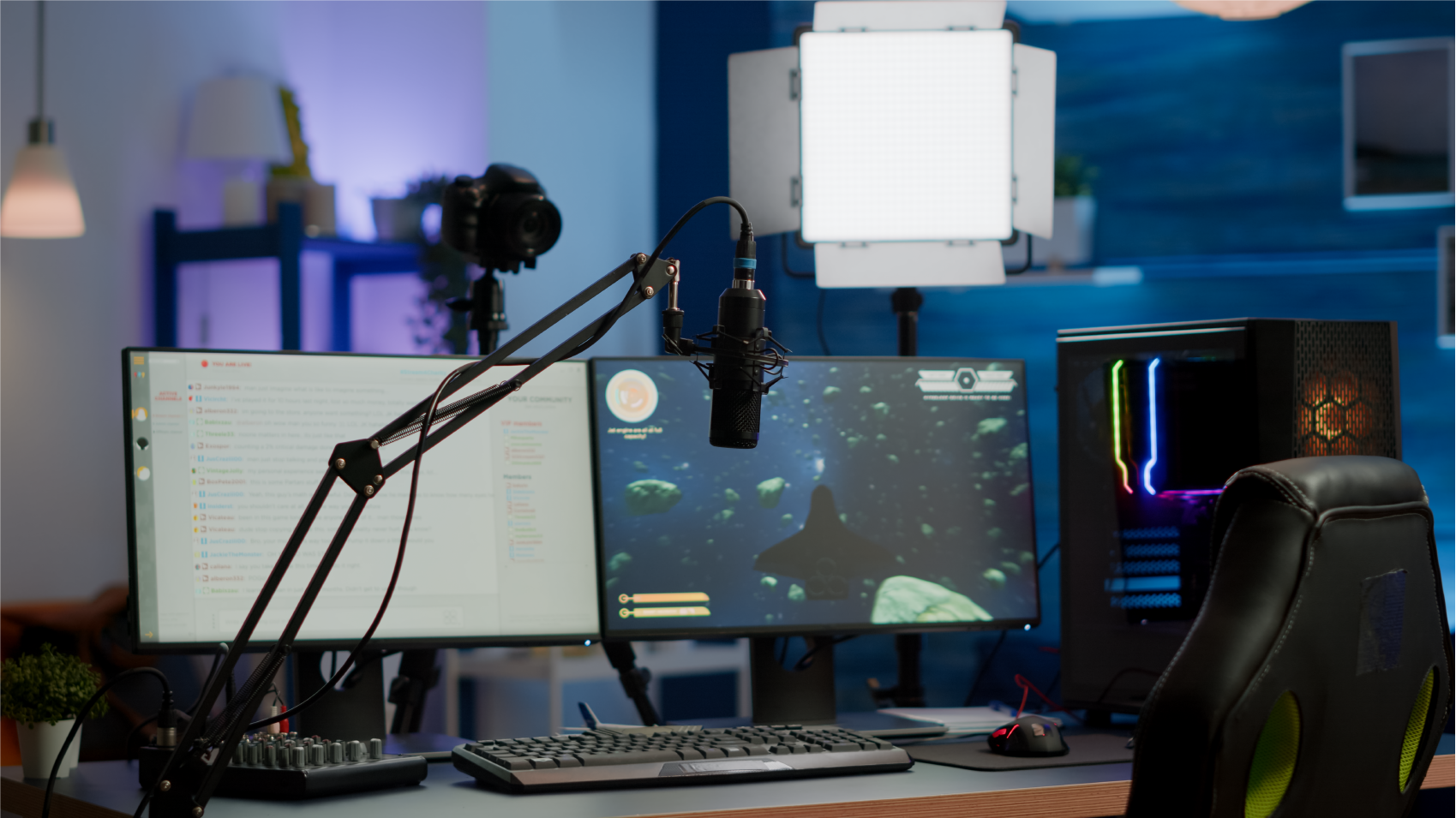 Let's get straight to the point first, if your plan is to start a gaming channel, it's important that you have an above-average gaming setup. It can either be a gaming pc with a good graphic setup or you can go the console way and play games through a PlayStation or Xbox. It's also important to make sure that you have the right gaming peripherals like a gaming headphone, mouse and keyboard or controller/joystick (depending on the gaming platform you choose).
If you are planning to live stream through your gaming channel, it's also important to have a good internet connection that has good upload and download speeds. If your internet connection is not stable or has issues with connection, it is always best to go for an upgrade before starting your gaming channel.
Planning Your Channel and Gaming Content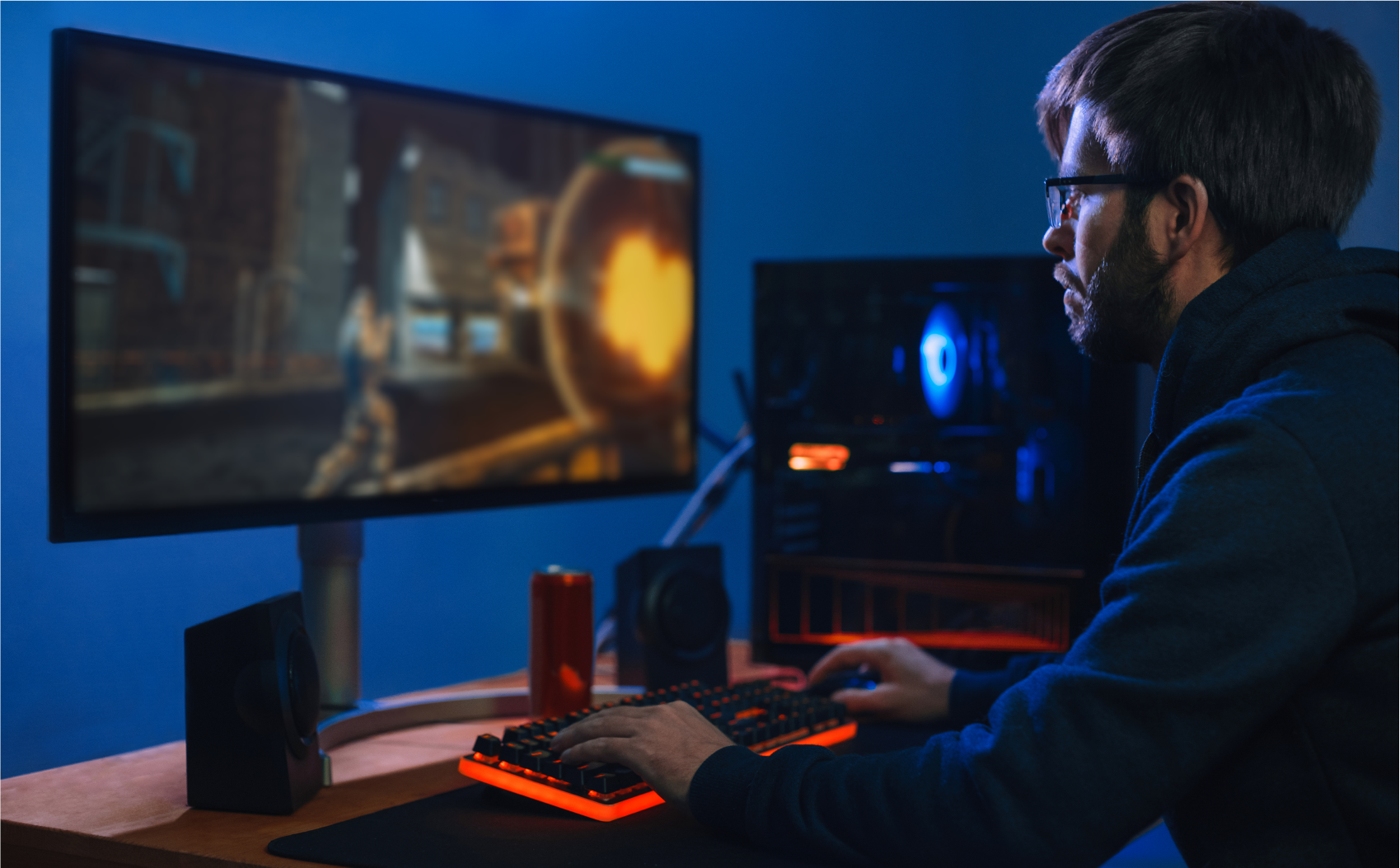 Unlike most of the other categories, gamers have historically made a 'name' for themselves that lets them stand out from YouTubers in other categories. You don't usually have creators with their YouTube accounts named Spratt, Sssniperwolf, TheRadBrad or Gaming Gorilla unless you are a gamer. Coming up with a name that your viewers can relate to or remember is always a great way to start a gaming channel. Once you decide the name, the next thing you need to think over is the type of content that you will be producing and publishing. If you are new to YouTube, here is a detailed guide on how to start a YouTube channel.
Gaming channels can choose to either always live stream their content, with the occasional video uploads or choose to go for uploaded videos. There are also YouTube gaming channels that just do guides and let's play walkthroughs. Speedruns, challenges, and creator compilation are some more different types of content you can consider uploading and publishing through your YouTube channel.
Finding a Niche That Works for You

No two people are alike, and it's the same when it comes to games. Different people like different types of games, and when it comes to a platform like YouTube that requires you to build a community, it is important that you find a niche that works for you. Here are some popular gaming niches that you might be interested in:
Livestream
This is one of the most popular gaming categories on YouTube. Live streaming games on the platform are guaranteed to help you increase your views and subscriber count instantly. Live streaming games is never easy, and you need to be equipped with basic gaming skills, an entertaining persona, and witty responses to feedback. The best thing about the live stream feature is that it comes with a live chat option that lets your subscribers interact with you in real-time, which makes it a great option to build a community.
Walkthroughs
There are hundreds of games out there that also include platform exclusive game titles that are restricted to just one platform or the other. Therefore, there are always viewers who wish to watch gameplay videos of all kinds of different games, and that's where walkthroughs come into play. Several YouTubers like TheRadBrad for instance are known for their walkthroughs that help viewers get a better idea about the gameplay and tactics. Walkthrough videos are also great to see how a game works before making a purchase.
Reviews
Most of the next-generation games on consoles and pc are pretty expensive and the last thing you need to be doing is purchasing a bad game. That's why reviews are and will always be an evergreen category for gamers. Viewers of gaming channels or people who like games typically check out gameplay videos before purchasing a new game. Gamers like gameranx who have only published review videos that focus on Before You Buy guides showcase that reviews will continue to increase views.
Speedrun/Challenges
If you are into the competitive gaming aspect or love to push your gaming skills to the extreme, you can consider spending time on challenges and speed runs. Contrary to popular belief, speed runs and challenges can be taken up on almost every game out there from Super Mario Brothers to Temple Run and Subway Surfer for good measure.
Humour and Roleplay
Not into serious gameplay or e-sports competition, then why not explore the funny side of things with some entertaining commentary then? Popular games like Grand Theft Auto V, and the recently released Among Us have all made it clear that there is a major viewership potential for roleplay and funny gameplay. If it's just a fun game to entertain your subscribers that you wish to do, this is the perfect type of content for you.
Building a Community of Subscribers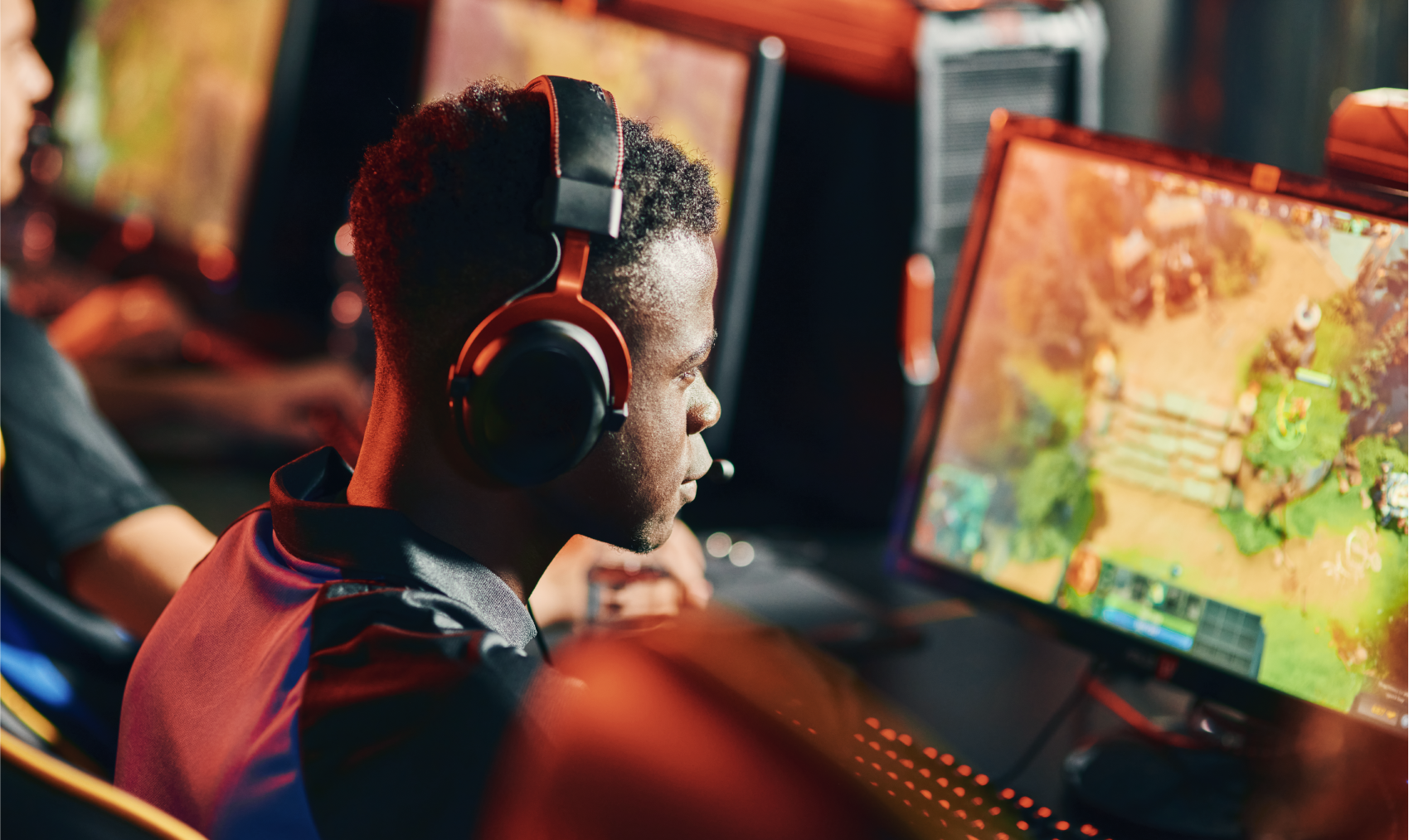 Building a community requires a lot of time, effort and patience to complete. However, the feeling of finally being part of a community, or being the central force of creating a community from scratch is something you cannot describe with words. Growing your YouTube channel, especially if it's gaming takes time, and there will be instances when your video gets a really low number of views.
The important thing to do is to continue uploading your videos regularly and know that slow growth is good growth. Joining gaming communities across social media platforms like Discord, Reddit and Facebook can also help you get more views and engagement that can help your community grow. Once you have a good number of subscribers, you can also consider reaching out to other gaming creators for channel crossovers and collaborations that will again help in the growth of your gaming channel. Last but not the least, do not hesitate with asking your followers to like and subscribe to your content which will definitely help in speeding up the overall process of building your community.
Focus On One Game at a Time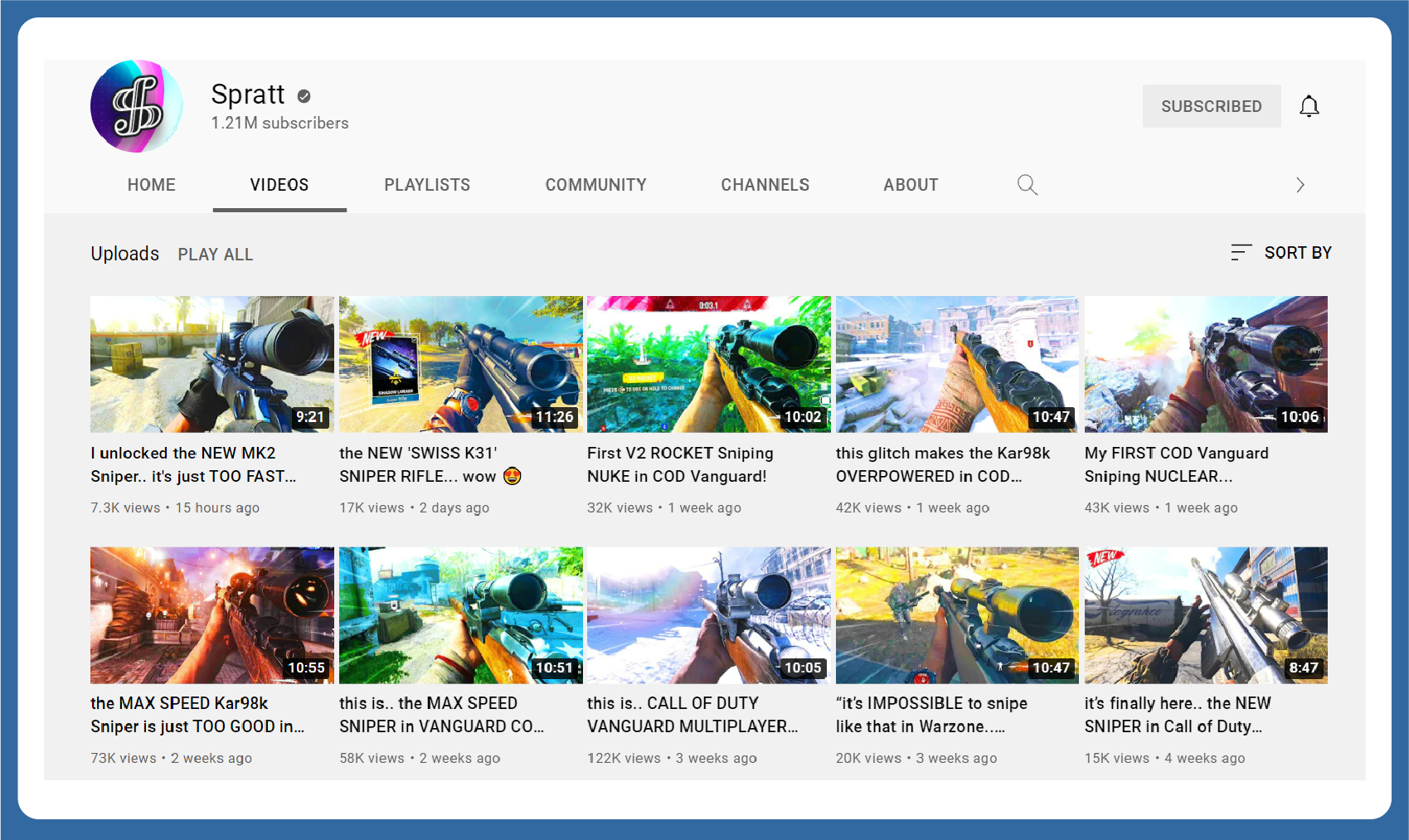 When you are starting your journey on YouTube gaming, it is important that you put emphasis and focus on one game, rather than go all out with multiple games. When you are starting on YouTube, it is important that you bring in views and engagement. If you initially start out playing first-person shooters and then switch over to open-world games without warning, there are always high chances for you to lose out on potential long term subscribers. Why? because they might have subscribed to your channel in the first place because they like first-person shooters.
On the other hand, if you spend enough time on a game, and give your subscribers enough time to interact, they might stick even if you start playing a different game. Spend enough time and energy on one game, and let your viewers know in advance that you will be switching to a new game before making the change. You can also consider asking for feedback from your viewers about what game you should play next, before making the change.
Spend Time to Edit Your Videos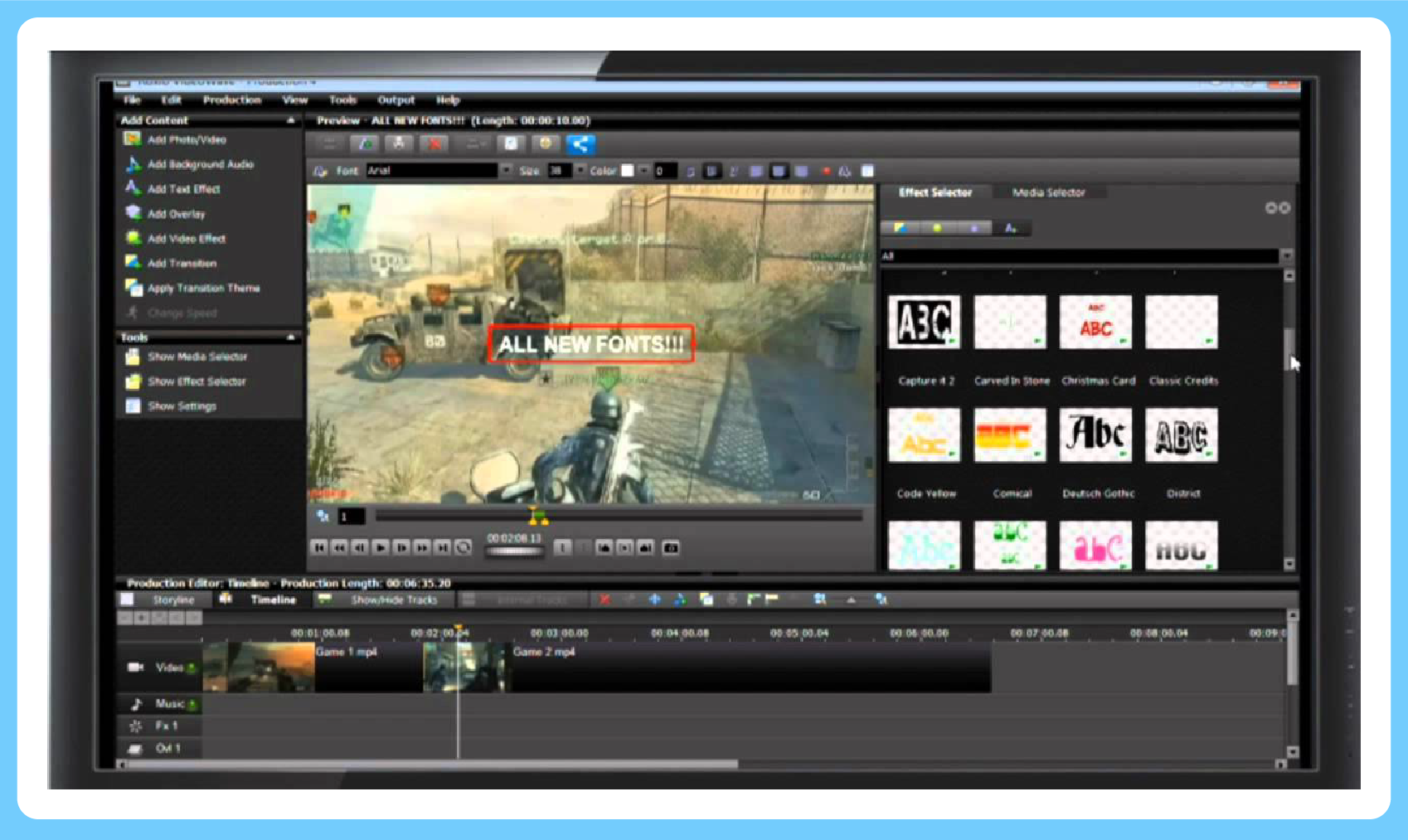 If you are someone that uploads gaming videos rather than live streaming, it is important to sit down and spend time editing your videos. If your gameplay does not have any commentary to it, you can also consider adding some non-copyrighted soundtracks as background music to the video. You can also experiment with advanced editing options like pan, zoom, and transition effects to improve your video. It is also recommended to put some effort into working on thumbnails to extract more views and engagement.
If you are making video game tutorials, it is important that you pay attention to audio voiceover and synchronization. Make sure that your audience can understand every detail that you intend to push out through your tutorial or game guide. Add subtitles for extra clarity, and if the language you use prevents automatic subtitles, spend some time manually entering the subtitles. If you are still not getting the results, here are some more quick tips on how to get more subscribers on YouTube.
Keep Track of Other Gaming Channels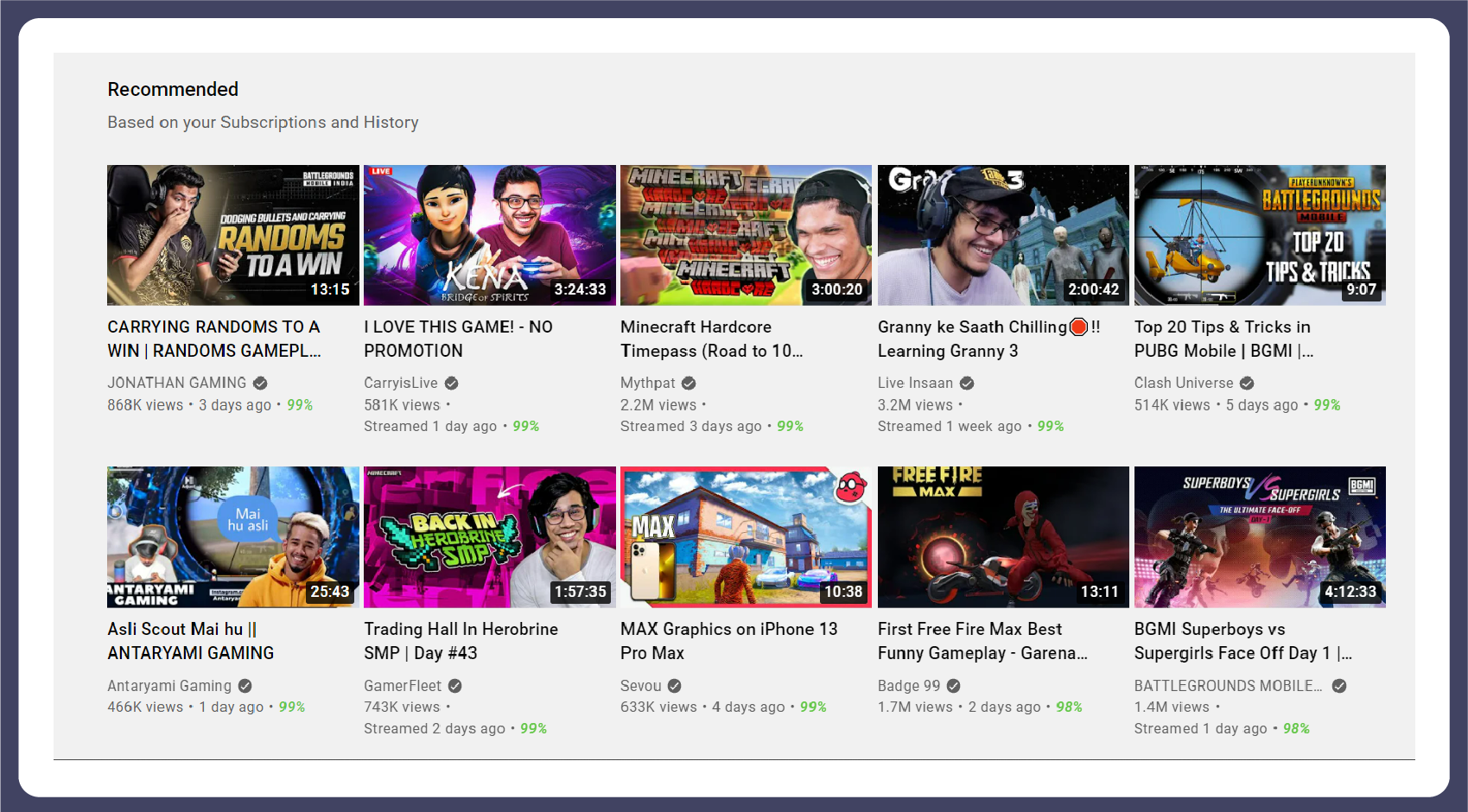 You can always learn something new from your competitors and this is extremely true for gaming content as well. The best thing about this growing category is that there are always other creators from around the world, who would have played a game that you intend to share with your audience. Established creators who are pioneers in a particular game can help you get great insights and useful tips that can help polish your content.
If you are someone who plays games like Call of Duty, it is always best to follow gaming channels like FaZe Clan, Spratt, Vikkstarr123 to get more insights about the game's updates, loopholes, and tips. Going through some of their videos can help you gather a lot of information that can in turn be shared with your own audience. It's always good to do your research and keep track of gaming channels
Taking Your Gaming Channel to The Next Level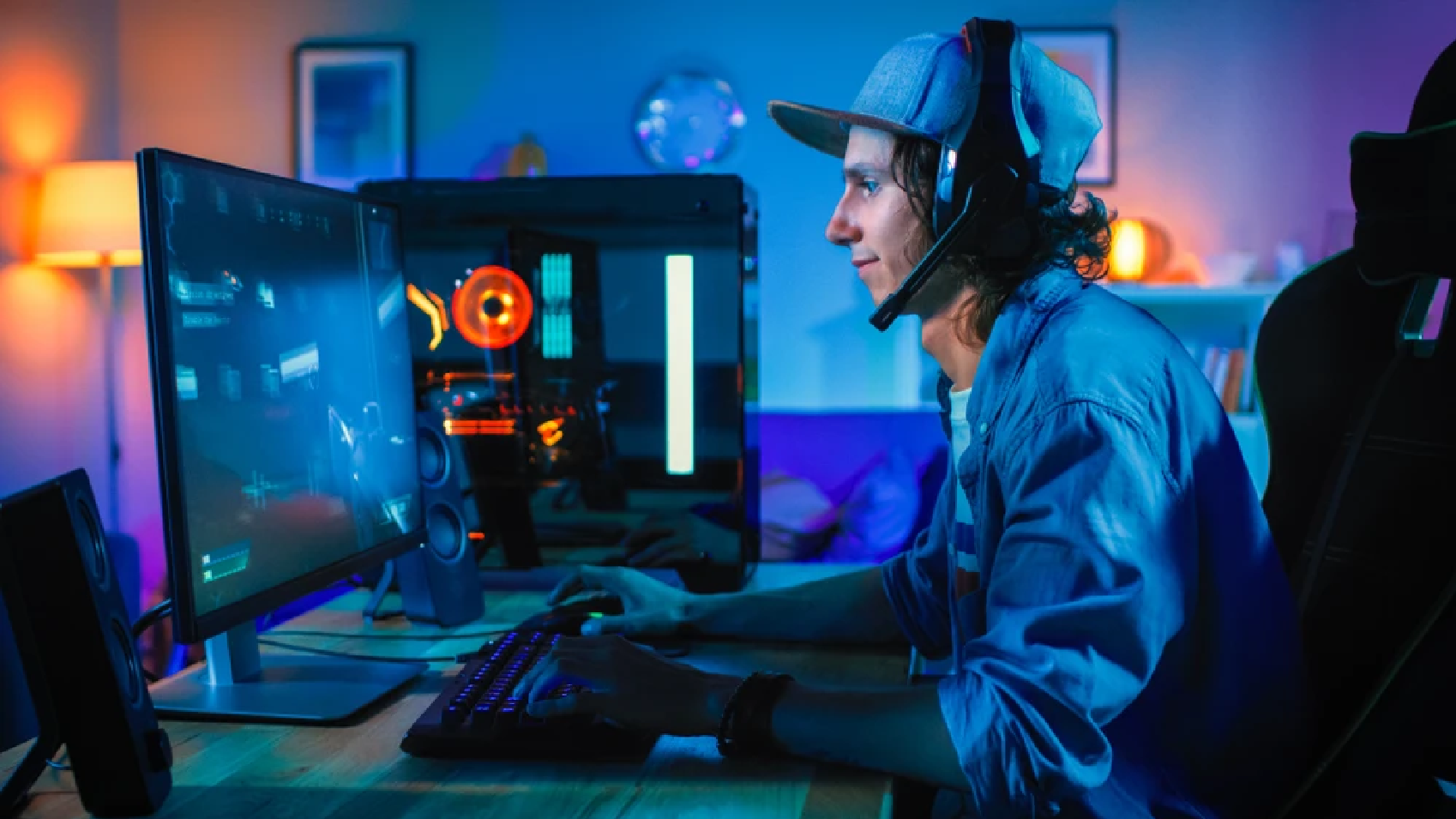 Now, this is an entirely optional tip that is not necessary but will help improve your channel's overall growth for sure. If you are planning to live stream games, it is best to prepare accordingly. Add some inexpensive RGB led strip lights to your gaming room, invest in a good web camera and download Open Broadcasting Software (OBS) like OBS Studio, and Streamlabs OBS. Streaming through an OBS lets you access overlays, create custom intros, add widgets like subscriber alerts, and interval screens. You can also attach your webcam to your gameplay with access to an OBS platform. What's even better is that most OBS are free and come inbuilt with features like stream disconnect protection, anti-spam, chatbots, and moderation tools.
You can also set up your bot to share links to your social media platforms, and some of the most asked questions in chat by auto-reply. This way, you can stay focused on the game, and will not have to manually share links and direct users to your different social media platforms. OBS services also have an add-on like noise cancellation that again improves stream quality.
Download the Right Extensions and Utilize SEO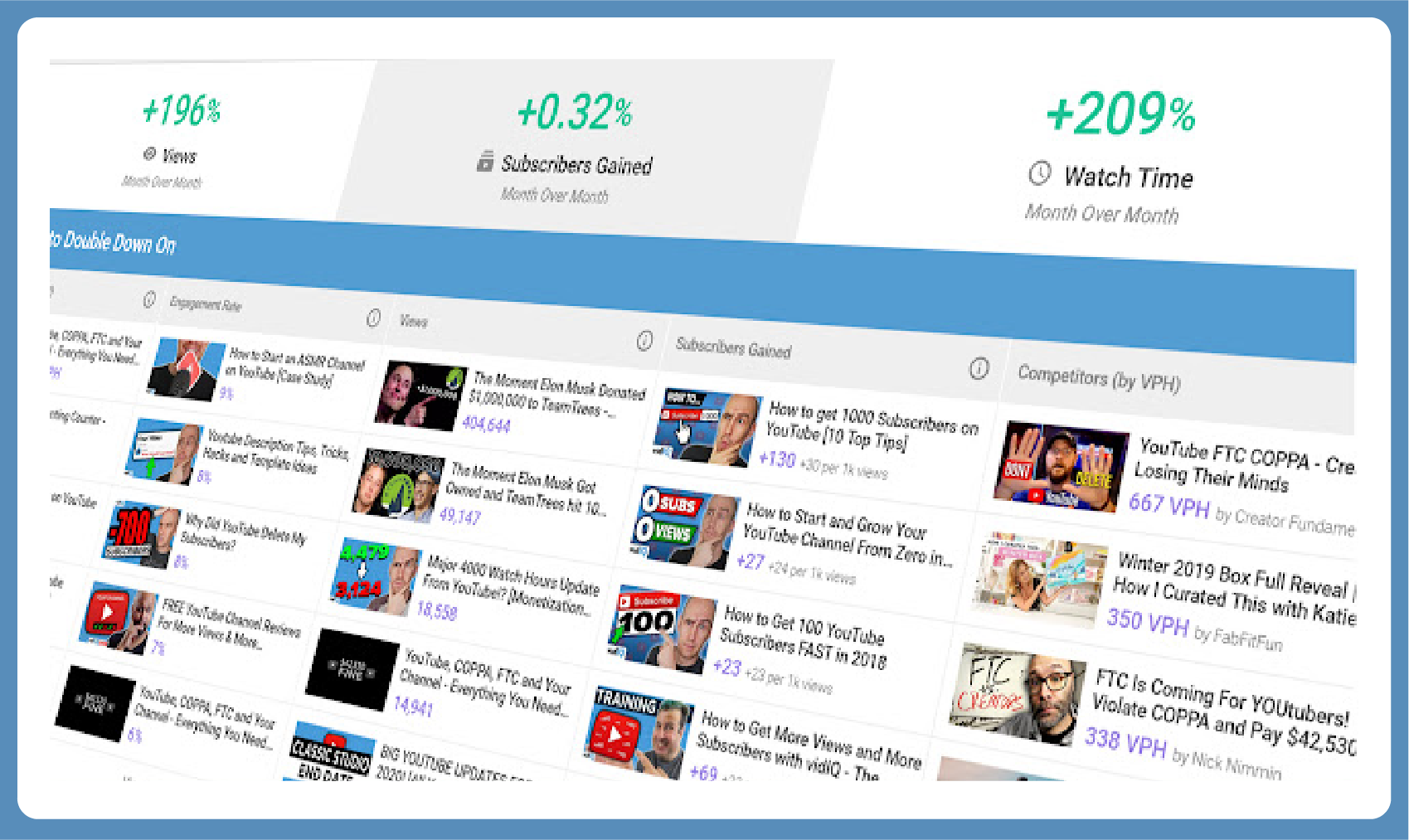 More than a tip for gaming creators, this is one YouTube tip that works for every category out there. However, since gaming is a category where lots of people play the same games, it is even more important to have the right extensions. Getting the same game ranked, especially when there are plenty of established YouTubers who may have already covered the game can be difficult. If you have the right extensions downloaded, it can help in getting your video ranked faster.
Vidiq and Tubebuddy are some examples of amazing extensions that can help get your video ranked faster. Both give out recommendations for keywords and places an approximate ranking of how your video would rank for specific keywords. You can also get related keywords that can help your video get ranked higher for multiple keywords which will all help in the initial stages of your channel's creation.
Join Gaming Communities and Stay Active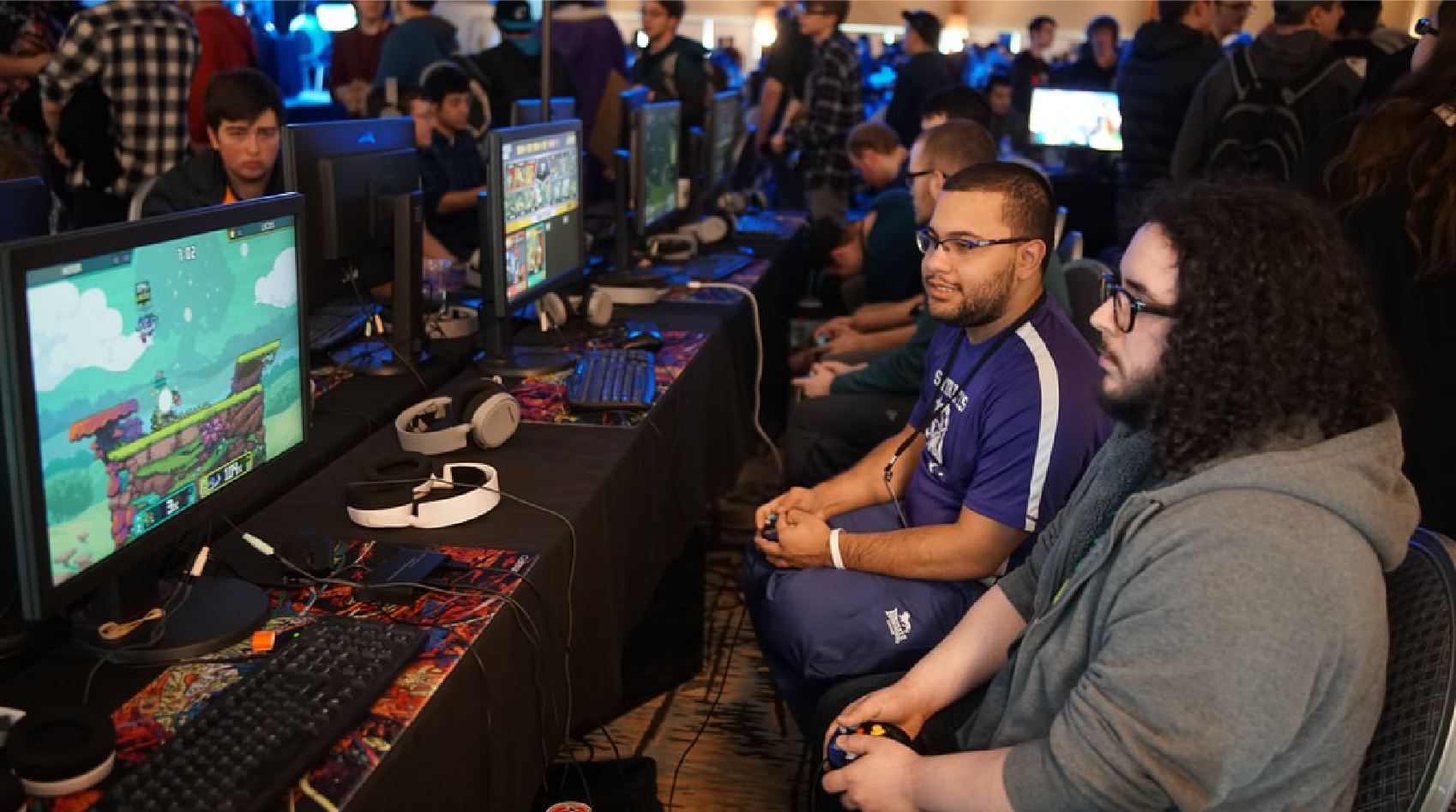 There is an estimated 3.24 billion gamers across the world, and you can find them actively discussing new games, and updates on most of the leading social media platforms. There are gaming communities on almost every social media platform but you can see them mostly on platforms like Discord, Reddit, and Facebook Groups. Most of these groups also let you share your YouTube channel links. If you still feel short of ideas on getting your content the maximum reach, here are some more interesting tips on how to promote your YouTube channel for free.
Joining some of these gaming communities and staying active is a great way to greet and meet new players from around the world. You might even land yourself on other creators who would be willing to do collaborations that can help boost your channel's growth. You will also be able to bring in more views from gamers or people who enjoy gaming content.
Briefly to conclude…
The gaming industry is constantly evolving and getting better by the day. The e-sports scene is also blowing up to extraordinary proportions with most of the sporting events from racing to football (soccer) and many more having their e-sport counterparts. If you are seriously considering starting a gaming channel, now is just about the perfect time. Follow the steps we covered above, and you are guaranteed to kickstart your YouTube gaming journey in the best possible way.