Beginner
How to Start a YouTube Channel: A Guide for Beginners
We have you covered with all the basics of how to start a YouTube channel. Follow the simple tips and tricks and get your first video published with the maximum benefits.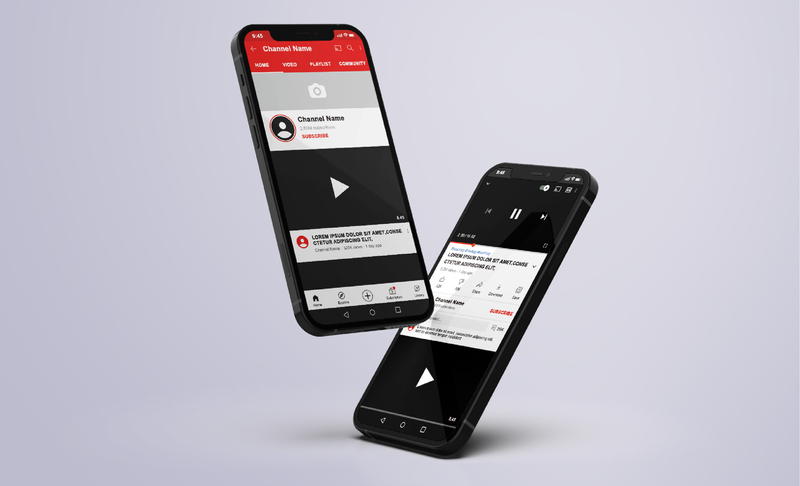 YouTube is often the first choice for many serious content creators and this has pushed more people to try their luck on YouTube. While few have succeeded with tens and thousands of subscribers, others gave up without much of a fight. Regardless of whether you will push out content or give up without a fight, here is a detailed guide on how to start a YouTube channel.
The rise of video content creation has been on a rapid rise for the past few years. With the pandemic forcing a lot of people to spend more time at home, influencer marketing has also thrived of late. The rapid growth of influencer marketing has also made more people jump on the bandwagon of becoming social media influencers.
Fierce competition, the potential of earning money from content, and modern technologies have opened huge gateways for anyone with an interest to give it a shot at becoming a social media influencer. All this, and simply the curiosity of trying out one of the biggest social media platforms in the world today has all lead to more people turning into YouTube.
Why do you want to start a YouTube channel?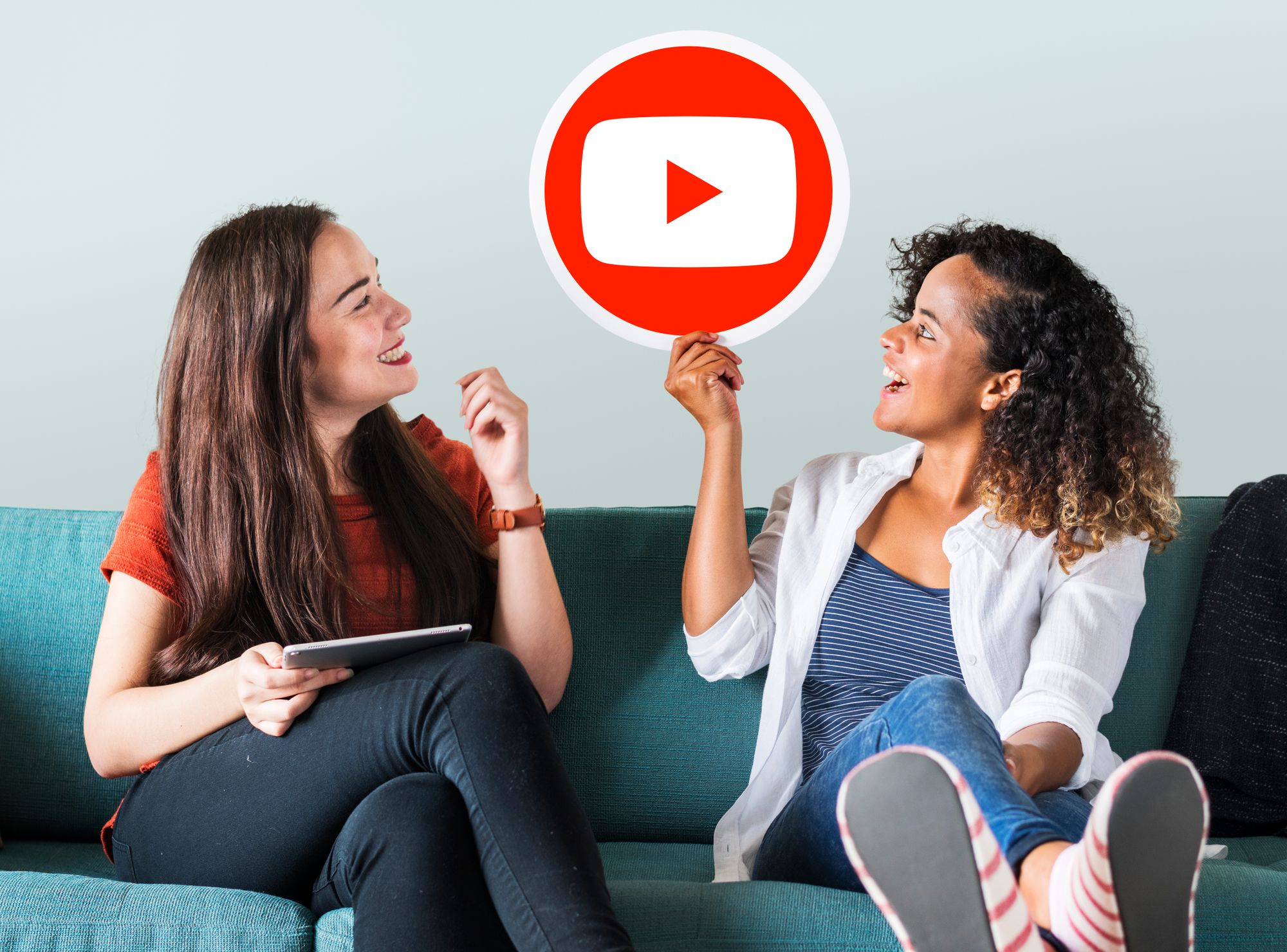 Before we proceed any further, ask yourself this question! Why do you want to start a YouTube channel? Reasons could be many and if you are seriously considering the potential of having your voice heard, becoming a social media influencer, or simply getting better at content creation, we have you covered. If you are seriously aspiring to become a great content creator on YouTube, we will walk you through all the basics that you will ever need to become a great content creator.
Find a genre that you really love to make content on
Before you start a YouTube channel, it is important to figure out a topic of focus. Instead of switching between different genres, it is always best to stick to one genre and build a solid community. Once you have an established channel, you can consider switching genres as you have a loyal fan base that won't desert you.
If you are starting a channel for the fun of it, you can go create a channel just like that. However, if you are serious about your YouTube channel, take your time in figuring out which genre works for you and plan content around it. Once you have enough ideas, implement them, create it and publish your first video.
How to set up your YouTube account?
Creating a YouTube account is pretty straightforward. If you are new to the platform and not sure about how YouTube works, here is a quick look at how to set up your YouTube account.
Head over to YouTube.com and look towards the top right corner of the page to sign in to your account. Now log in with your Google account that has your channel associated with it.

Click on the profile icon and tap the "create a channel" button. You can either create a personal channel with limited features or go for a brand account that lets other people share access as moderators and administrators.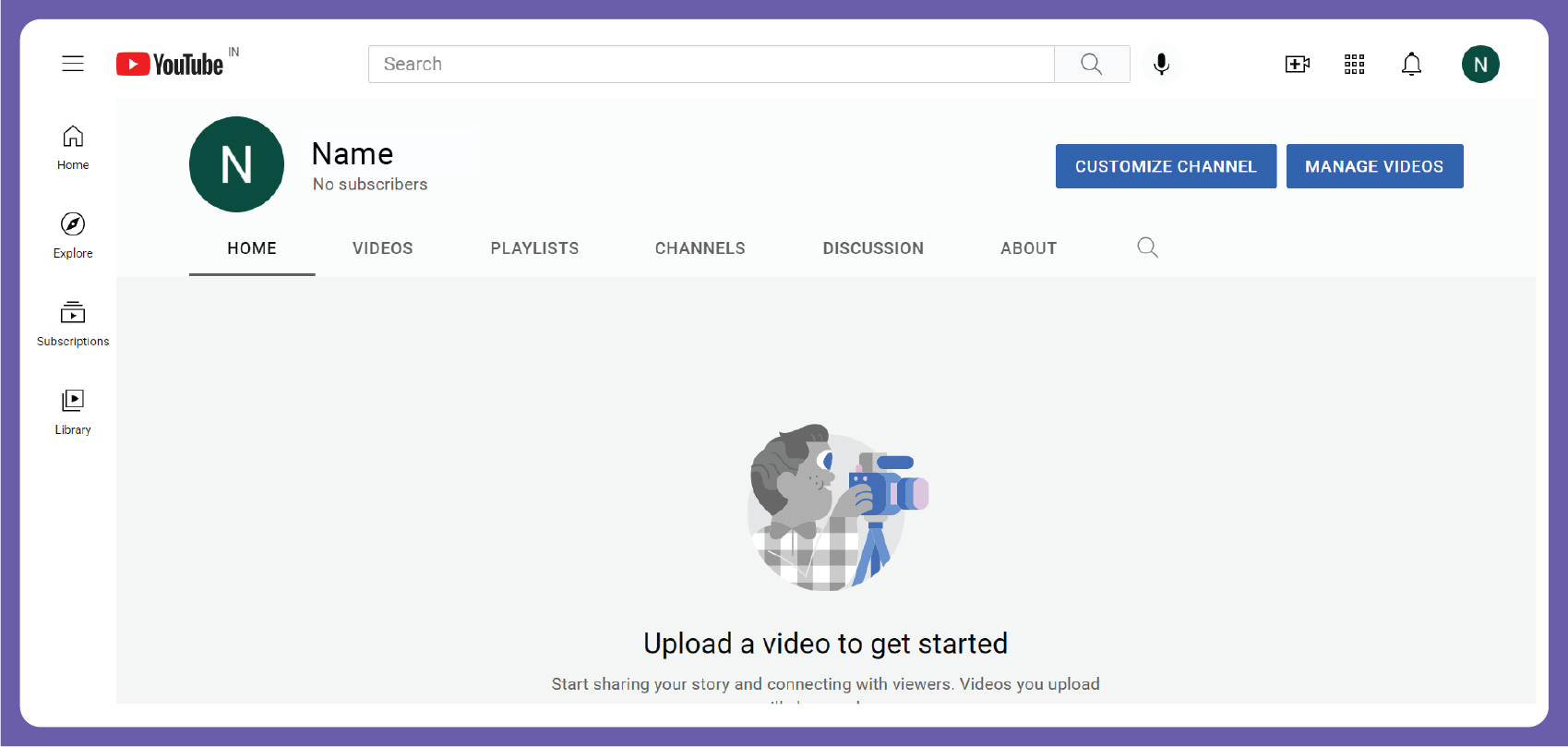 You can then add profile pictures, channel art, banners and add a description of your channel. You can also add your social media links and clickable short links on the banner.
Why do I need a brand account?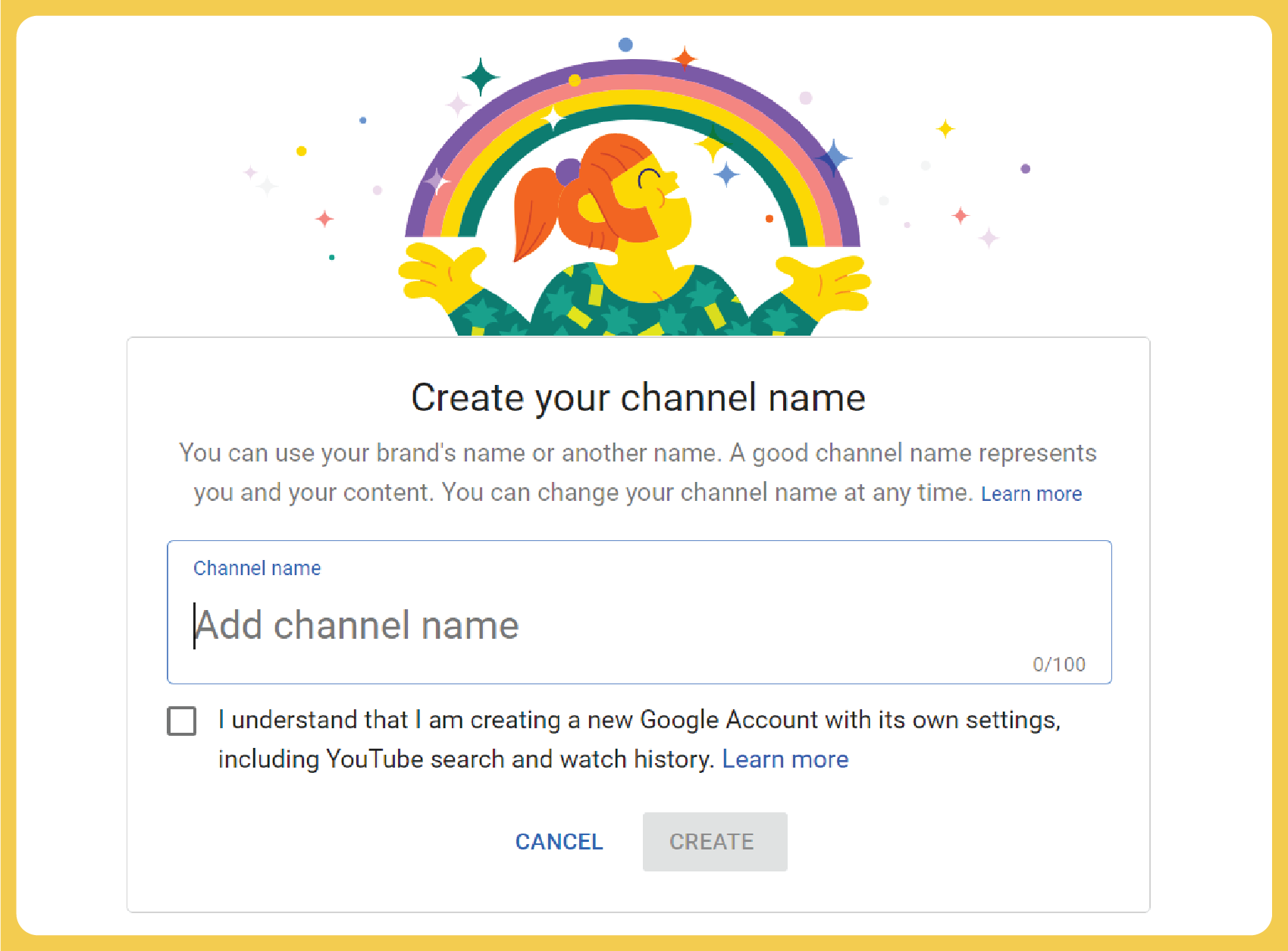 As YouTube is a platform that lets you monetize the content you post, it views all YouTube creator accounts as brands or businesses. You will also need to give admin access to multiple people and link accounts like PayPal to receive money from YouTube after qualifying for the YouTube Partner Program.
Brand accounts also come with multiple features that let you customize your channel's appearance. You can also track activity, see how videos are performing and keep tabs on the growth of your channel with YouTube Analytics which is available for all brand accounts.
How do I customize my YouTube channel?

First impressions matter a lot when you are a digital creator and on platforms like YouTube, it is even more important. That's why it is required to have a good channel branding and appearance.
To customize your channel, simply head over to your channel's dashboard and click on customize channel. You will then come across three tabs - Layout, Branding, and Basic Info.
The Layout features two options - channel trailer, and featured video for returning subscribers. You can either set the intro video as a channel trailer or make a new video. Featured video is mainly displayed to returning subscribers. You can also customize the featured section if you wish to do so.
The Branding option is where you update the banner image (cover pic for YouTube). Make it appealing and show what your channel is all about. You can also add a watermark towards the bottom of your screen. The watermark will also work as a CTA (Call to Action) from where visitors can subscribe to your channel.
Basic Info is self explanatory. You can add a channel description, set a custom URL (after one month), add links of your social media handle, and edit the channel name from here.
It is highly recommended to fill out this information in a beautiful way so that all visitors who come to the page get an idea about what your channel is all about.
Adding channel art (profile picture) and banner is also a great way to improve the appearance and visual appeal of your YouTube channel.
Uploading your first video on YouTube

The first ones are always special and when it comes to YouTube, first impressions count most of the time. When it comes to video content, quality is always king, and ensuring that your first video is something that leaves a mark amidst your friends and family can always offer a huge leap on your YouTube journey.
Following some basic YouTube SEO (which we will be discussing in detail below), along with a solid intro, catchy titles, quality thumbnail, detailed description and description tags all help your video reach out to a bigger audience.
How do I make an Intro Video on YouTube?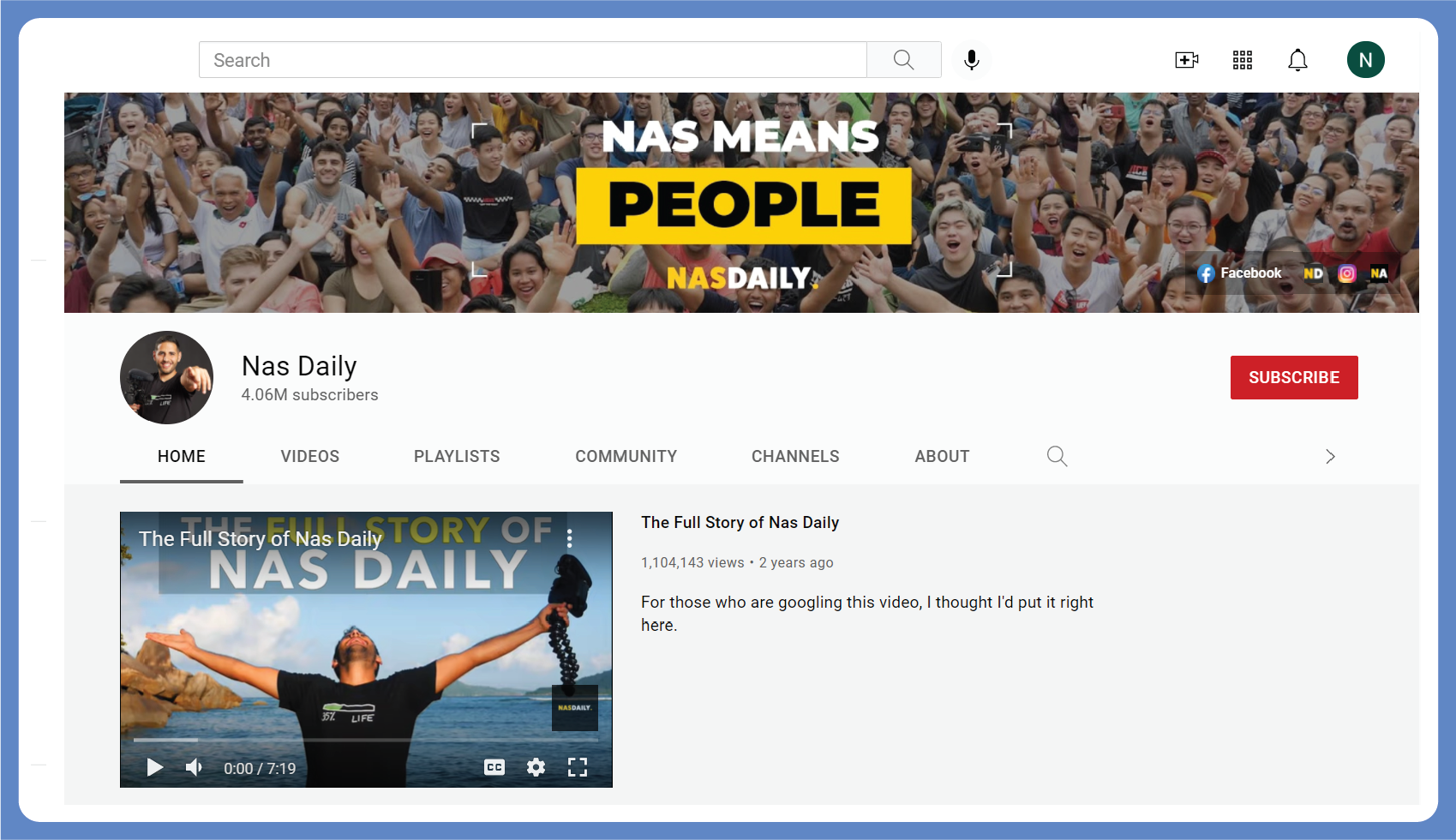 Regardless of the genre, you focus content on YouTube, intro videos are a killer that can make or break the progress of a YouTube channel. Today, there are plenty of websites that offer free templates to build amazing intros for free, which gives all the more reasons to consider investing your time and energy on intro videos.
YouTube also has a feature called channel trailer that usually auto-plays when a visitor checks out your YouTube profile. Having a badass intro on YouTube can help you make it as your channel trailer. Ideally, the perfect intro should be able to communicate what your YouTube channel is all about. Any visitor who comes to your channel should get an idea about what they can expect from your channel and this will help in your YouTube account's growth as well.
My first video didn't work up to my expectations
YouTube is all about consistency, trial & error, and at times luck. There are literally billions of uploads by YouTube creators daily and hundreds of these might also be from your country. Therefore chances of getting your first video to go viral or rack up millions of views within being uploaded are quite unlikely if you don't already have an established fan base.
The idea here is to stay consistent and continue pushing out more and more videos. Eventually, you will reach a point where you start to notice your channel growing bit by bit. On average, it can take anywhere from 1 - 3 years for a YouTube channel to reach the status of being popular at a level where people start recognizing you by your content.
Staying consistent and never giving up on content are the only options you have to celebrate success on YouTube.
How can I find the best equipment to shoot my YouTube videos?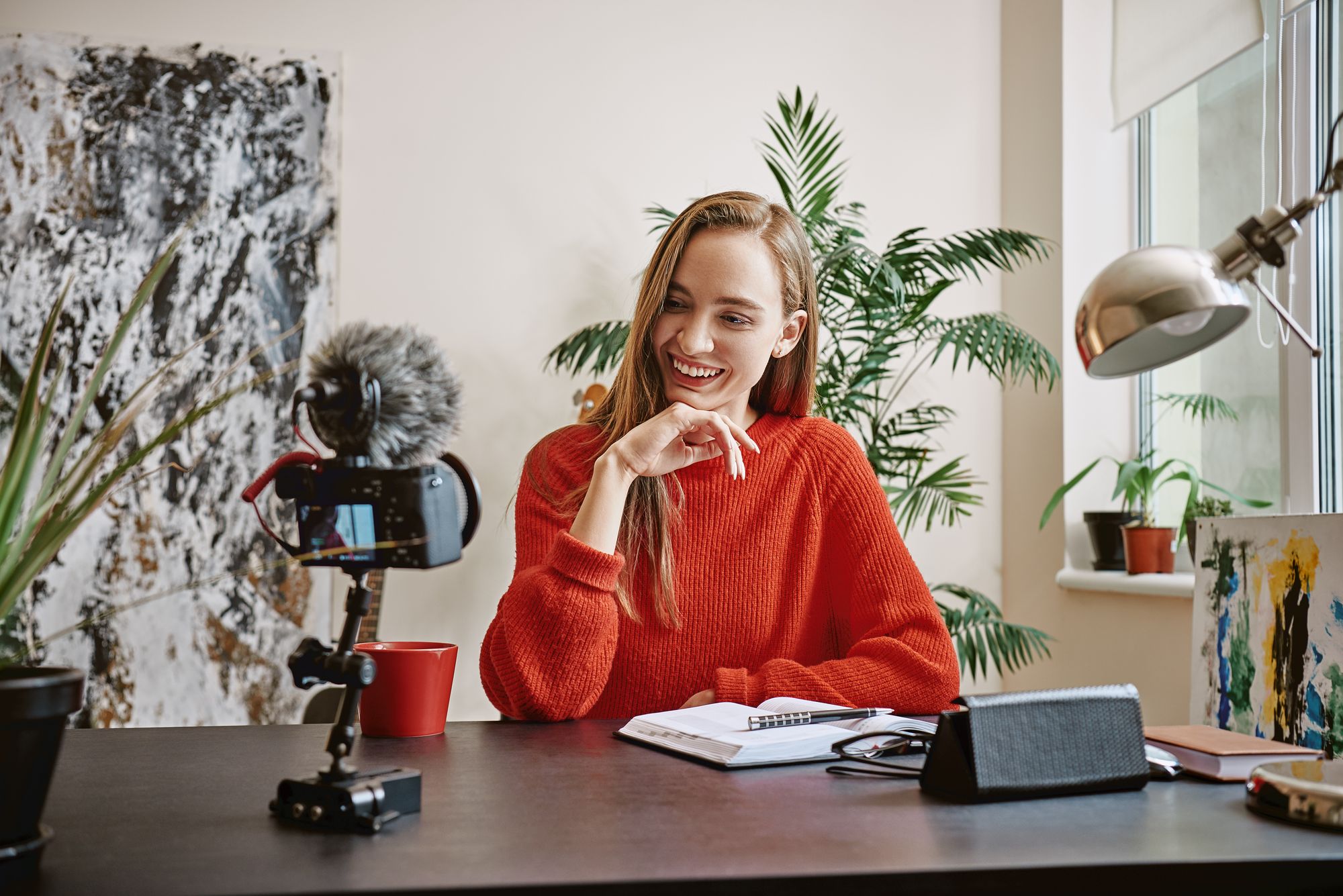 In the modern-day when video logging and content have a demand like never before, it is important to have a crisp audio and clear video on YouTube. Having the right equipment can make or break a YouTube channel. The best thing about utilizing this feature is that you can always find the right equipment, regardless of your budget. So should your initial investment in getting the best rates be on audio and video equipment? You bet it is!
Having a decent camera or smartphone with good quality camera works. For microphone, you can go for a shotgun microphone that can be mounted on mobile phones and DSLR cameras. Combine both to get the best video content as a beginner.
How can I prevent copyright claims on YouTube?
YouTube has a solid copyright policy which makes it clear that "Creators should only upload videos that they have made or that they're authorized to use. Users should not upload videos that they didn't make or use content in videos that someone else owns without necessary authorizations." Now, this is pretty straightforward, right? Only upload videos that you have created from scratch or if you are using someone else's video, make sure that you get the necessary permissions. Most of the YouTubers you meet regularly allow other creators to use their videos with credits and hyperlinks that redirect users to their channel.
Another easy way to avoid copyright claims on your channel is to use non-copyrighted music. There are plenty of websites and YouTube channels like NoCopyrightSounds that give you access to tracks that are all non-copyrighted and free to use. YouTube also has a dedicated music page that has a few copyright-free musics that can be used on your YouTube videos. Any music that is from a studio or record label that does not mention it is a non-copyrighted track will have copyrights reserved with their label. Using these tracks will usually result in getting a copyright claim.
Difference between copyright claim & copyright strike
As a content creator that invests a major chunk of your time on YouTube, it is essential to know the difference between a copyright claim and a copyright strike. While a copyright claim is something that only affects monetization in most cases, copyright strikes are even more critical as they block your video's visibility and may even disable your channel's ability to monetize any video.
Copyright claims and strikes are not only limited to videos content creators make. Any video or audio content that from movies, music albums, short films and everything else also fall under the scope of copyright violations. Always ensure that the video and audio elements you use are fair and legal to make sure that you don't land yourself in a copyright issue.
It is also not a great idea to carry around copyright strikes without resolving them as stacking three copyright strikes will result in your channel getting terminated. YouTube will also block you from creating another channel.
Importance of thumbnail and how to rank your videos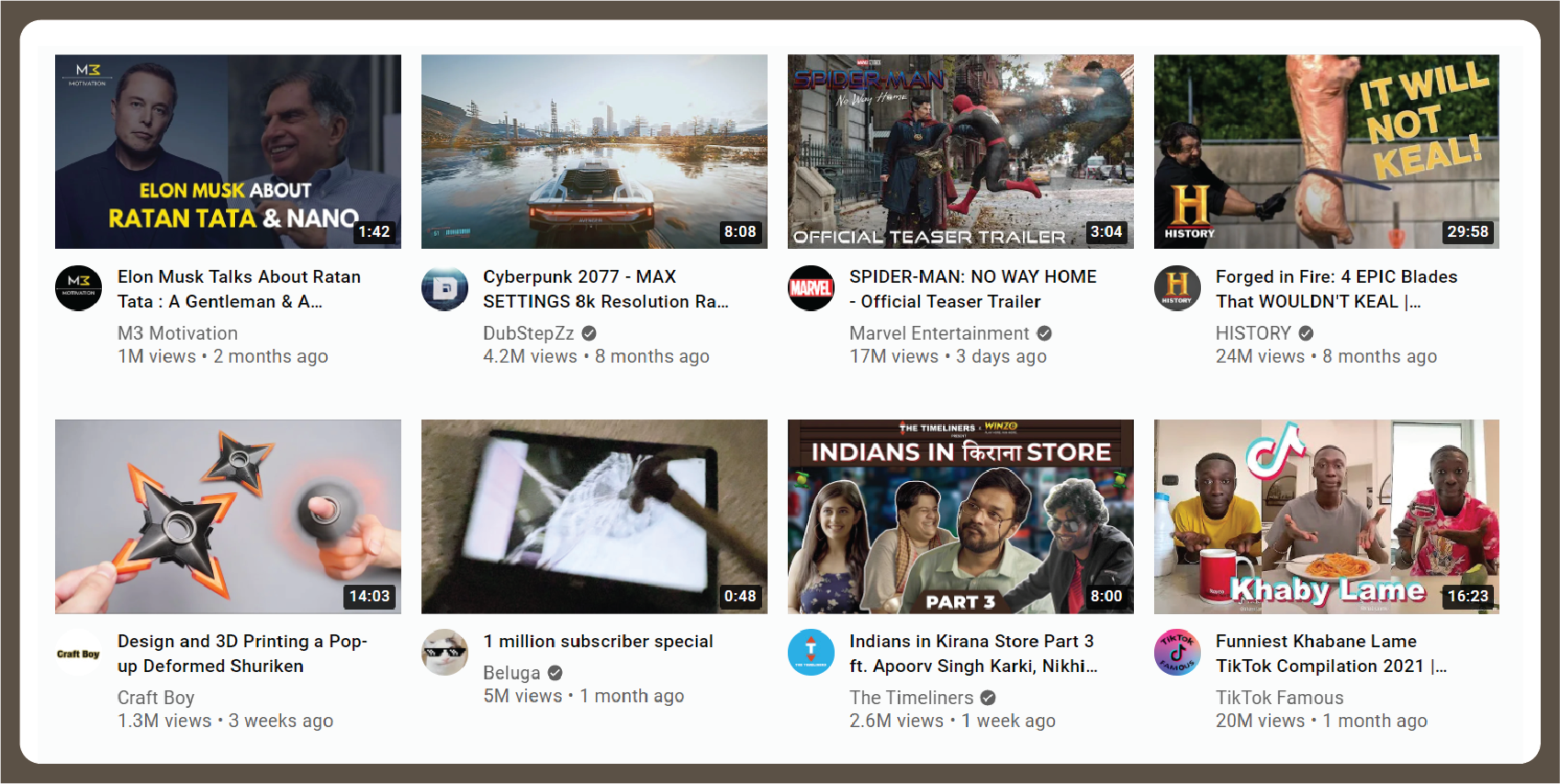 For any sort of digital content, first, look matters a lot and the case is no different when it comes to YouTube. A good thumbnail or an image that raises the curiosity of visitors on YouTube can bring in an unexpected number of views.
Some of the biggest YouTubers out there like PewDiePie are proof of how much a good thumbnail can help a creator in their YouTube channel's growth. If you are not familiar with photo editing software, there are plenty of websites that let you create YouTube thumbnails. You can also find plenty of websites like Fiverr that have freelance designers who will create a thumbnail for you.
Now creating a thumbnail is one thing, but making your video rank high enough for people to see your YouTube video is an entirely different thing altogether. YouTube lets you add description tags (also called alt tags) of up to 500 characters. Doing some research and finding out which videos rank on similar topics can also help you come up with a catchy title that works. You can also use third-party applications like Vidiq and TubeBuddy to get a list of all the updated keyword suggestions that ranked videos use on their content.
Conclusion
Regardless of whether you start YouTube for the thrill of it, or do it because you seriously want to become a full-time content creator or influencer, this beginner guide will help. You will get easy insight into what works and what does not for your social media platform. You will also receive all the updated information you need about how to create a YouTube channel and how to upload your first video through this guide.