Affiliate Marketing
Best Real Estate Affiliate Programs in 2023
Discover profitable real estate affiliate programs that merit your promotion efforts. Explore our recommendations in the world of real estate affiliate marketing.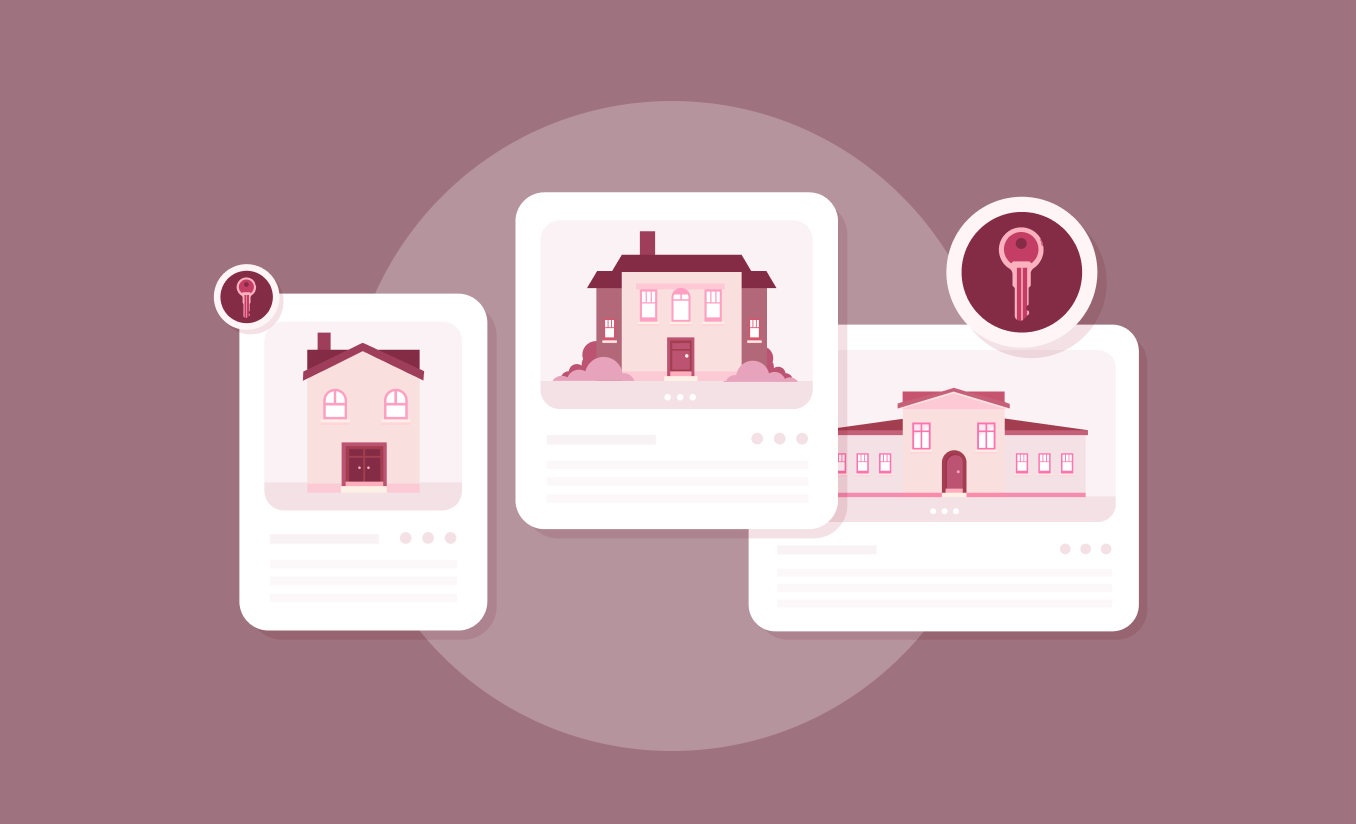 Did you know the magnitude of the global commercial real estate market, currently hovering around a staggering $500 trillion? Even more intriguing is the fact that this market is projected to maintain a steady growth trajectory, with a compound annual growth rate (CAGR) of 3.52%. By 2028, it is anticipated to reach a monumental market volume of US$729.40 trillion.
Now, what does all this data signify?
In essence, it underscores the immense profitability of the real estate industry, not just for investors and brokers but also for savvy affiliate marketers. The enduring appeal of real estate lies in its perpetual demand, as property ownership remains a timeless pursuit.
Yet, it's important to acknowledge that venturing into real estate affiliate marketing isn't a walk in the park. The landscape is fiercely competitive, and it requires a specialized approach.
The key to success in real estate affiliate marketing lies in identifying the select few real estate affiliate programs that truly merit your promotion efforts. That's where we step in.
In this article, we've done the legwork for you, delving into the intricate world of real estate affiliate programs to bring you our top recommendations.
Let's delve into what we've uncovered.
Top 5 Real Estate Affiliate Programs
Here are the top 5 affiliate programs in the real estate niche:
Colibri Group
Corporate Housing By Owner
Buildium
Vrbo
RealtyMogul US
1. Colibri Group
When delving into real estate affiliate programs, the primary focus often centers around investments. However, there is a significant segment of individuals looking to acquire new skills or transition careers. Real estate affiliate marketing encompasses more than just connecting buyers and sellers—it also involves introducing individuals to the prospect of earning a livelihood as real estate agents or brokers.
Enter Colibri Real Estate, a stalwart in the field since 1996, specializing in training aspiring real estate professionals. With over 350,000 members to date, they offer comprehensive training courses that guide students through the three essential steps of becoming a real estate agent: from completing pre-licensing requirements to acing the real estate exam and assisting new agents in launching their careers.
What's enticing for affiliate marketers is the flat 20% commission on all sales generated through their affiliate links. On average, this translates to a handsome $35 per referral. Moreover, Colibri Real Estate's impressive EPC and 'Power Rank' score underscore that affiliates are making multiple successful referrals, further substantiated by the claimed 17% conversion rate. This program promises substantial earning potential.
2. Corporate Housing By Owner
Corporate Housing by Owner operates as a platform connecting corporate property owners and managers with travelers seeking furnished accommodations. It extends an array of management and marketing tools to property owners who pay for listings.
Affiliate marketers can earn commissions for every individual who follows their affiliate links to the website and purchases a listing. Travelers, on the other hand, can browse and explore available listings free of charge.
According to Corporate Housing by Owner, the average commission for listing purchases hovers around $40. The affiliate program, hosted on the ShareASale network, offers a collection of ready-to-use creative banners for immediate integration on your website.
3. Buildium
Buildium is a powerful property management software designed for landlords and real estate companies to efficiently manage financial, accounting, and tracking tasks associated with their rental properties. This comprehensive platform facilitates rent collection, expense monitoring, and custom report generation.
As an affiliate in this real estate program, you stand to earn a generous 25% commission on all new monthly subscriptions to Buildium. Subscription plans range from $150 per month to over $5,000 annually. The combination of high commission rates and substantial transaction values positions this affiliate program as an attractive choice, particularly for websites with a property management focus.
Hosted on the Impact Affiliate network, Buildium's affiliate program adheres to the network's tracking and payment policies, offering a lucrative opportunity for affiliate marketers.
4. Vrbo

Vrbo functions as a service connecting travelers to privately owned short-term rental properties, primarily catering to vacationers and business travelers. The listed accommodations vary in price, ranging from a few hundred dollars per night to several thousand.
As part of the Expedia family, promoting short-term rentals through Vrbo also opens doors to the promotion of various travel and accommodation brands. This versatility makes Vrbo one of the premier real estate affiliate programs for websites covering both real estate and travel.
Affiliate marketers gain access to a suite of tools, including front-end widgets, backend APIs, deep linking capabilities, and cross-selling opportunities when partnering with Vrbo.
5. RealtyMogul US
RealtyMogul, headquartered in Los Angeles, operates as a platform catering to savvy investors looking to diversify their portfolios with institutional-quality real estate investments. The program has already garnered over 140,000 investors, with total investments exceeding $300 million.
RealtyMogul offers access to private and exclusive markets, opportunities to invest in private placements and Real Estate Investment Trusts (REITs), and exposure to sizable deals. Investors benefit from a free account with round-the-clock access to the investor dashboard.
Affiliate compensation varies depending on the affiliate platform, with options for earning per registration or accredited links/accounts. On FlexOffers, you can anticipate earning $4 per registration and $5 for accredited accounts. On the Impact platform, the earnings increase to $80 per registration and $100 for accredited accounts. Furthermore, affiliates receive additional support through dedicated asset management professionals to help manage investor expectations.
Key Considerations for Real Estate Affiliate Marketers
Are you an affiliate marketer in the real estate niche, seeking ways to boost your online earnings through the promotion of real estate affiliate programs? Here are three essential factors tailored to affiliate marketers like you, specializing in the real estate industry:
1. Understand Your Audience Inside Out
As a real estate affiliate marketer, it's paramount to have an intimate understanding of your target audience. What are their specific real estate interests? Are they on the lookout for property listings and rental opportunities, or are they keen to explore premium membership sites for educational purposes? Once you've pinpointed the precise needs and preferences of your audience, you can strategically identify and promote affiliate programs that align seamlessly with their requirements.
2. Harness the Power of Email Marketing
In the realm of affiliate marketing, email campaigns wield considerable influence, offering an impressive return on investment (ROI). In fact, for every $1 invested, you can expect an average return of $40 or more, with potential variations depending on your niche. If your aim is to supercharge your affiliate sales within the real estate domain, initiating the growth of a dedicated email list should be a priority. This invaluable asset empowers you to engage directly with your audience, nurturing relationships and driving conversions.
3. Competitive Insights Are Invaluable
In the fiercely competitive landscape of real estate affiliate marketing, keeping a watchful eye on your competitors can provide invaluable insights. Conduct a thorough analysis of your competitor's affiliate websites to uncover the affiliate programs they endorse and the strategies they employ for content creation, whether it involves crafting compelling videos or detailed reviews. Leveraging tools like Semrush can facilitate a comprehensive evaluation of any competitor's online presence, equipping you with actionable intelligence to refine your own affiliate marketing endeavors.
Must Read: Top 9 Affiliate Marketing Tools to Scale Your Affiliate Marketing Game in 2023
Over to You!
Undoubtedly, breaking into the real estate industry can be a formidable challenge, especially if you lack a real estate license. However, affiliate marketing offers a compelling avenue to leverage your expertise and earn substantial commissions for every successful property sale or rental referral.
So, why delay? Take the plunge and become a part of the exceptional real estate affiliate programs we've highlighted in this article. Begin your promotional journey through channels such as social media, paid advertising, or your own website, and unlock the potential for lucrative commissions with each referral. Your opportunity to excel in the real estate affiliate arena awaits!