Beginner
Instagram Now Offers Story Link Stickers for All Accounts
Link Stickers are now available to all Instagram users, including those without 10K followers. Find out how to add them to your stories and drive traffic and engagement now!
Instagram rolled the dice in favor of creators by dropping the mega update of providing link stickers to everyone. Yes, you read it correctly.
Link stickers are now available to everyone regardless of the number of followers they have. There is great potential in this update, and it gives power to creators, businesses, and brands like nothing before.
Prior to this update, you had to have at least 10,000 Instagram followers to use the link stickers.
The sticker links were introduced as a replacement for swipe-up stories and maintained the feature eligibility requirement of 10K followers.
In case you didn't know about Instagram Stories, we've got you covered. You can find all the information you need about this massive update and how you can use it here.
Instagram is Rolling Out Link Stickers to All Users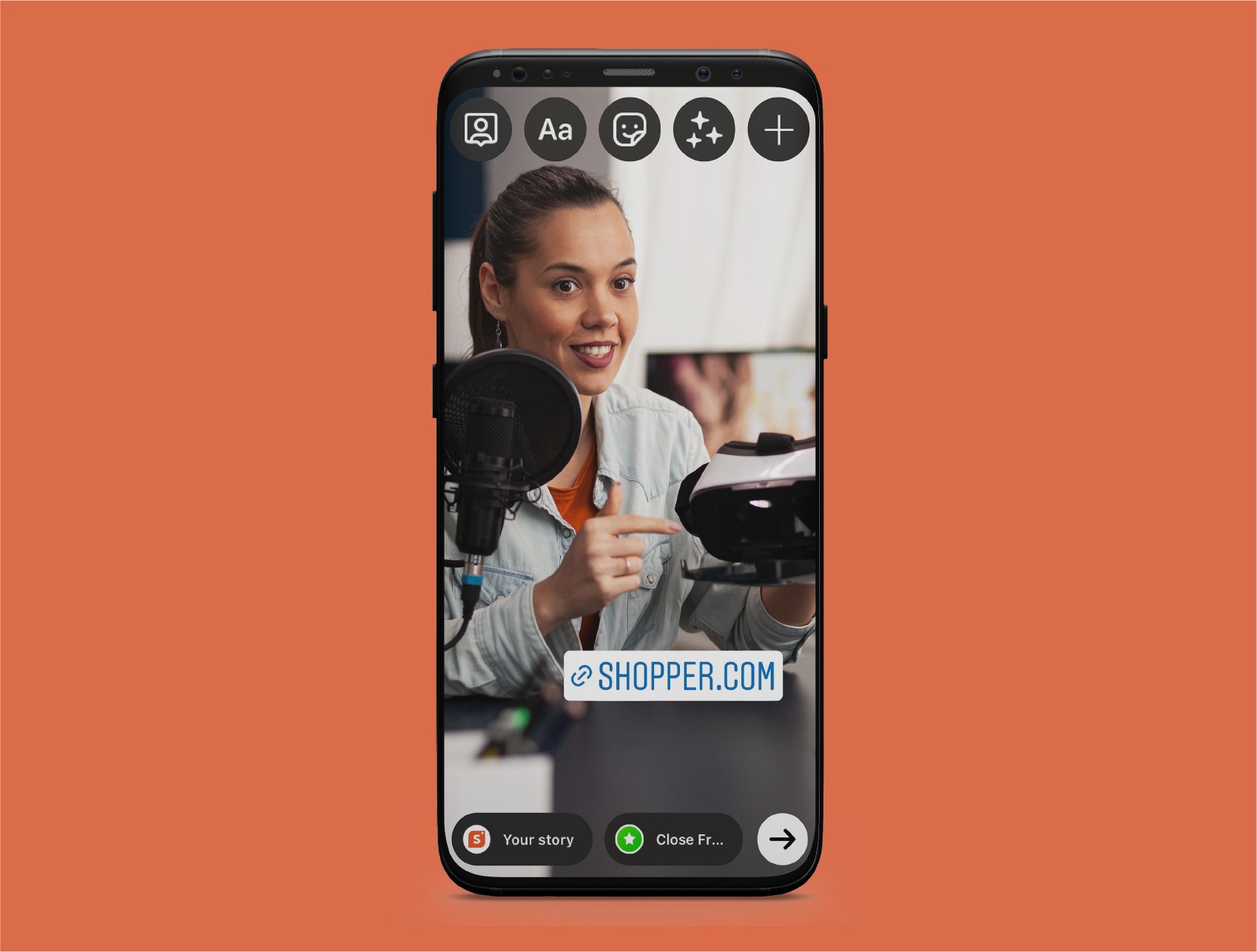 If you are not a regular visitor of the Instagram Blog, there are always chances that you missed out on one of Instagram's biggest updates to date. Nobody expected Instagram to drop a massive update this way.
Only a handful of creators who noticed the update have started using the link stickers feature.
However, there is huge potential to this update as now anyone can share their website links or social media handles. You can easily convert Instagram followers into subscribers on popular social media platforms like YouTube and Twitter.
Creators, small businesses, and upcoming brands can make the most of this feature as they now have an alternative to share resources and information. You also don't need to have a verified Instagram account or cross a certain threshold in the number of followers to activate this feature.
Now that the limit of 10,000 followers has been restricted, creators regardless of the number of followers they have, or the genre they focus can make use of the feature.
This has also increased the discoverability and growth rate for creators by improving engagement rates.
How can you add link stickers to your Instagram Stories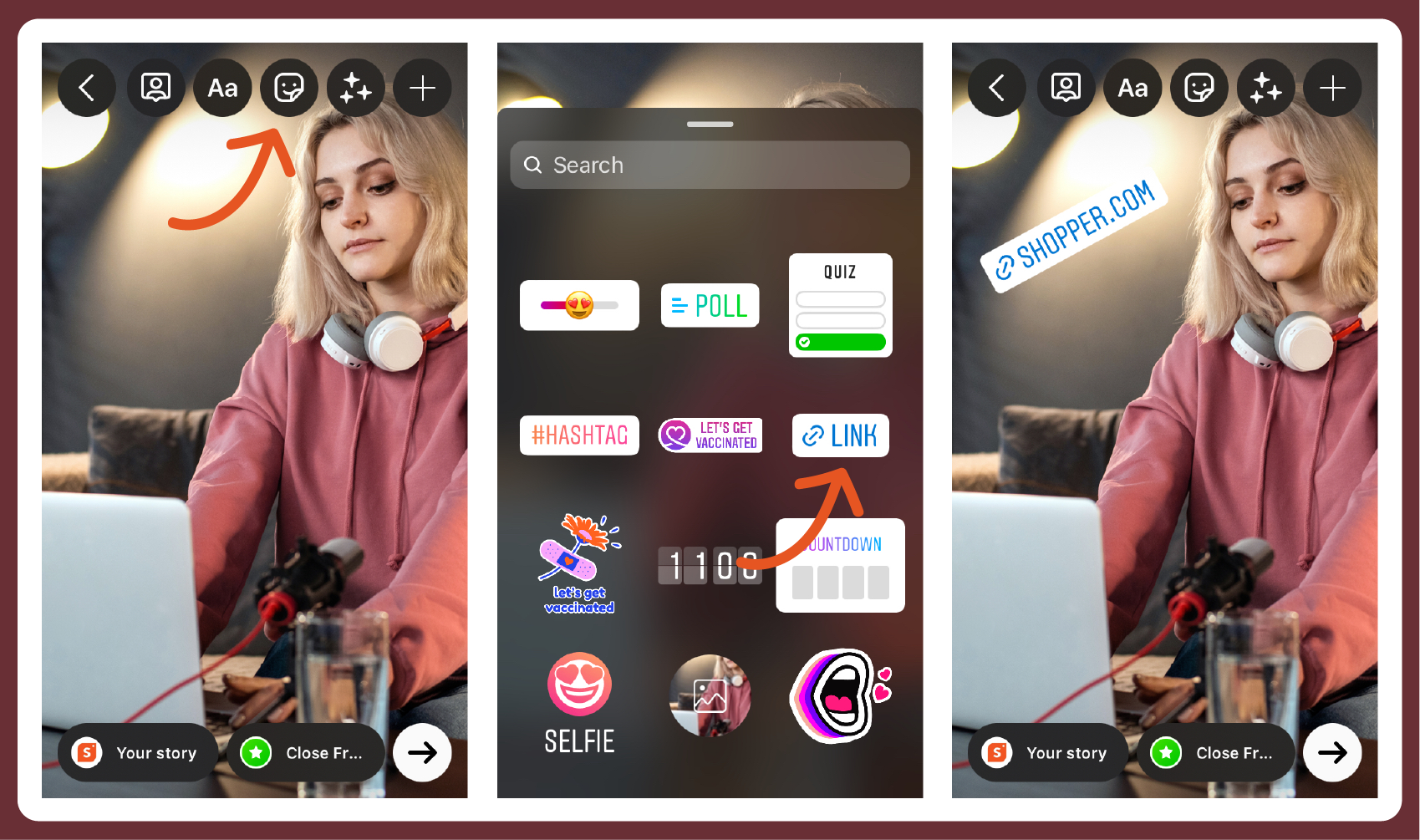 Adding link stickers to your Instagram Stories is really straightforward. You only need to follow these simple steps to get these clickable links on your Instagram Story.
Capture or upload the content you wish to post as the story
Click on the sticker tool from the top navigation bar
Search for 'Link' to get the link sticker (link chain)
Tap on top of the link button to add your desired link and click on done
You can also click on the preview button to see if everything's alright
Click on the sticker to see color variations of the link sticker
That's all you need to do in order to get your link stickers to work and redirect users to the desired link.
How Can You Use Instagram Story Link Stickers to Drive Traffic
There are plenty of creative ways to use Instagram Story Link Stickers to drive more traffic. As Instagram is a platform that does not allow you to post hyperlinks on text, making use of the Instagram Link Stickers ensures that you get an extra option to redirect your followers.
If you are unsure about this, here is how you can use Instagram Story Link Stickers to drive more traffic:
1. Come Up With Innovative Templates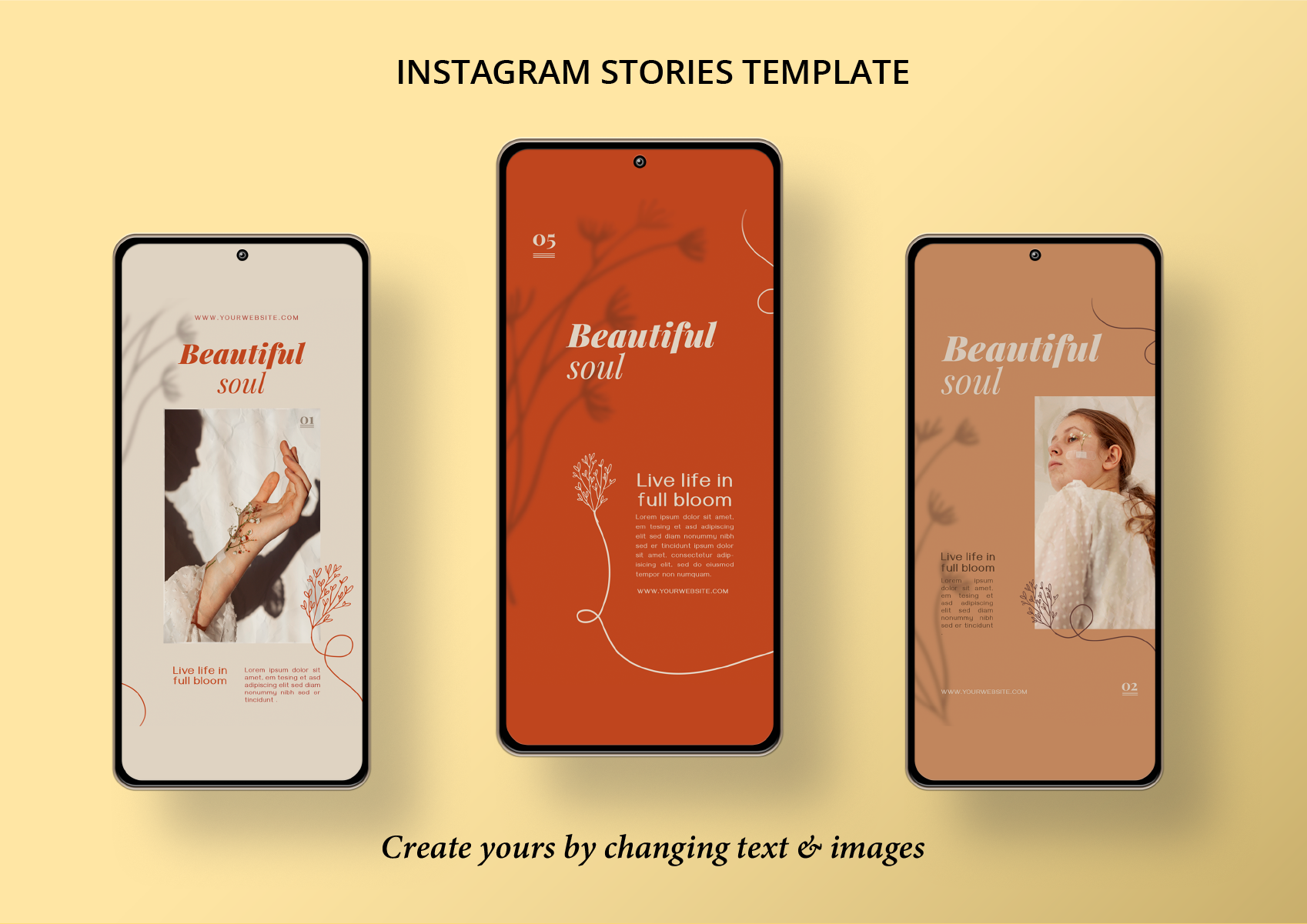 For any social media story to produce the desired engagement and impact you expect, design is key. Regardless of what the content is, you can stack up engagement rates off the roof by making sure the content and background template blend together.
Always make sure that the template you choose is good enough to grab the attention of a follower.
You can also play around with your creativity and find a combination of elements that work together to ensure that the link sticker stands out.
This will greatly increase the chance of people clicking on the link stickers and checking out the link.
Websites like Canva and Adobe Spark can help you come up with amazing templates that are free to use and can be customized as required. There are also plenty of in-built, free-to-use templates that perfectly fits your requirement.
2. Get Creative With Call to Action Buttons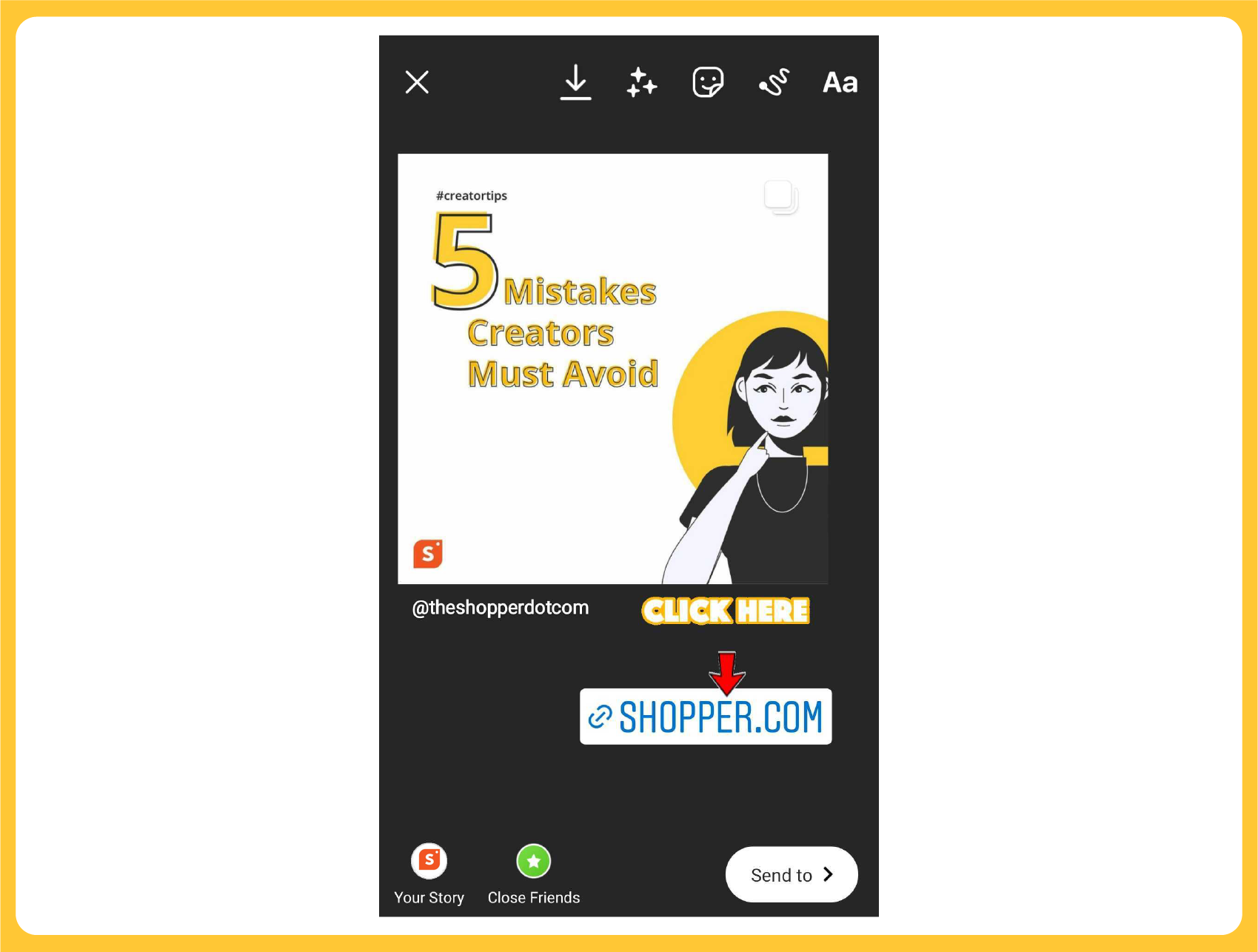 One of the best things about Instagram Stories is that there are plenty of options to explore and experiment with. You can always find stickers of different sizes and shapes that can again be customized and stretched as required.
It is important that you get the attention of your followers and make them actually see the link that they need to click in the first place.
That's why it is super important that you use the right Call to Action (CTA) buttons on your Instagram Story. Use text and GIFs that can help draw the attention of your followers to click on the link stickers.
A great way to make use of these CTA is to combine these stories with stickers like "tap to read" or "click to read" to get the attention of your followers.
3. Add Related Stickers Around Link Stickers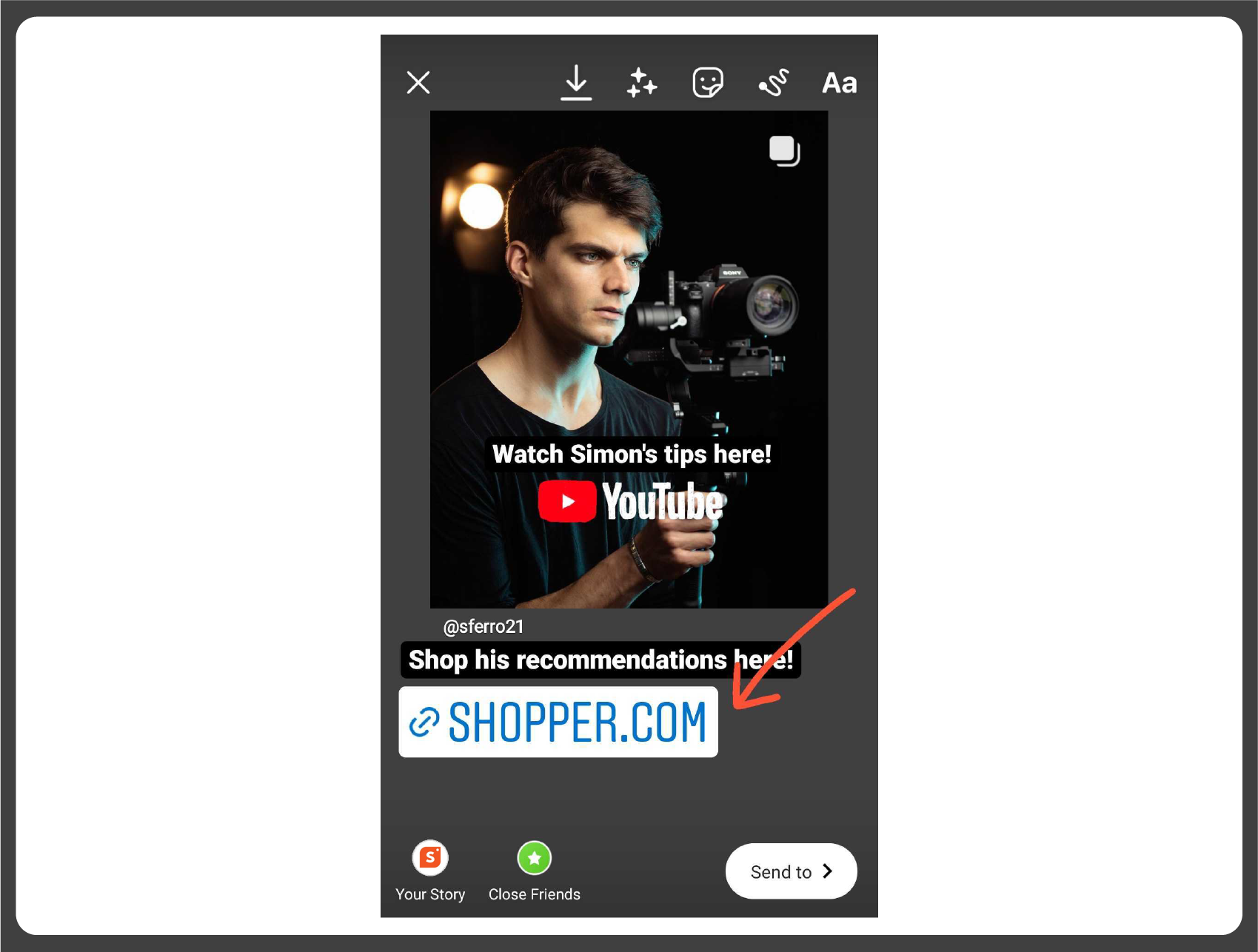 This is yet another great strategy that can work well for social media websites on link share stickers. Instagram has a huge collection of amazing stickers. They also have a search bar that lets you search for topic-specific stickers from their collection.
When you combine link stickers of social media handles like YouTube Channel, and TikTok, followers who are active on these social media platforms might click and hit the subscribe/follow button.
It's always best to include related stickers and background images that match with the link to help offer a better picture of what the hyperlink directs you to.
For a better impact, you can combine the Instagram Story with other elements like smart filters, music, or hashtags.
4. Take Link Stickers To The Next Level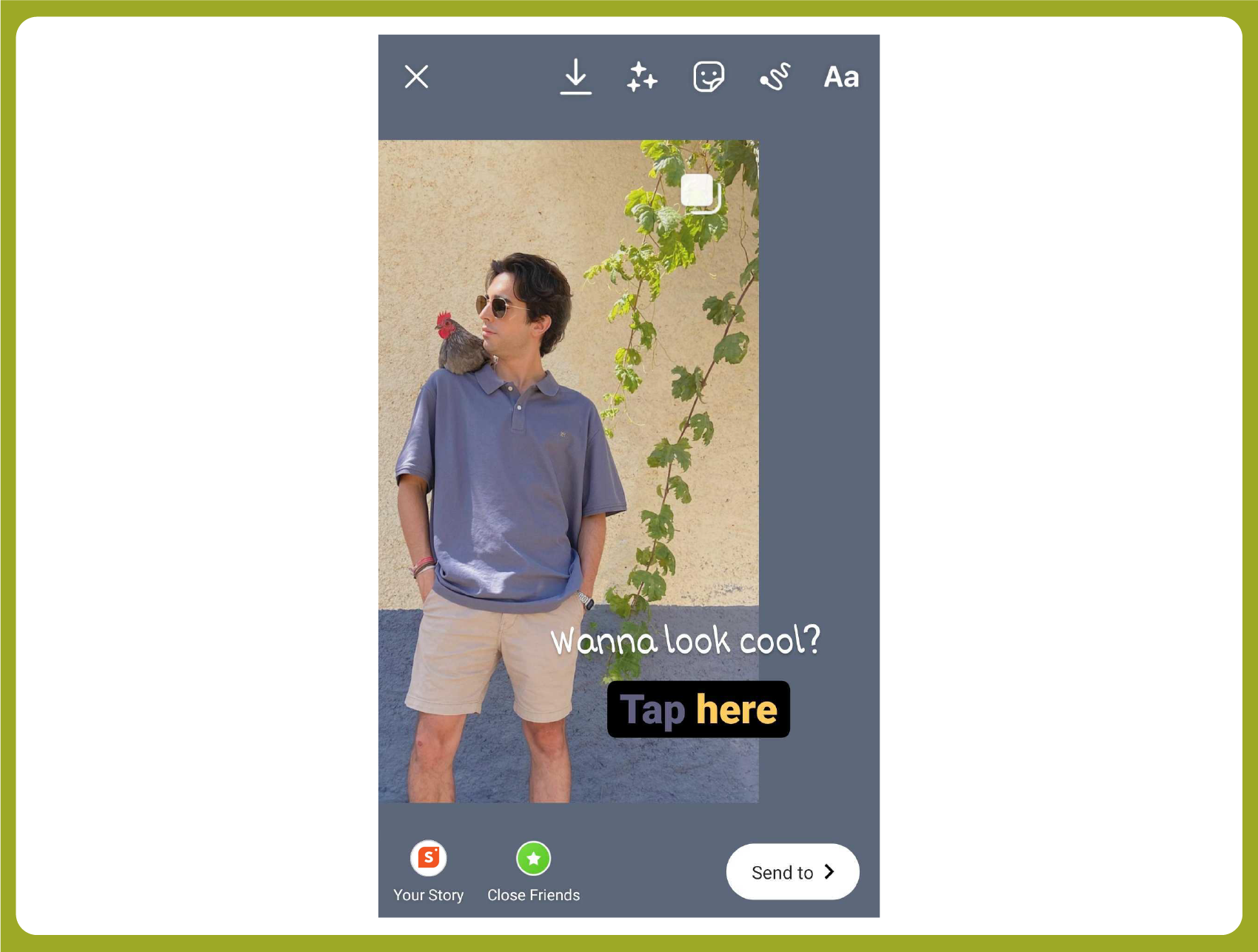 There are limited options to customize link stickers on Instagram like changing color and shape. However, with the text option, you have the opportunity to play around a lot.
You can try multiple fonts, background overlays, multiple hues of text elements, and a whole range of customization options.
It's also great to consider hiding the link sticker by adding a text overlay above it. You can consider going for text like "Tap Here" on "Click Here." Even if the link is hidden below, it can still redirect because of the link being hidden beneath the text.
To summarize,
Instagram Stories link stickers are still a fresh addition to Instagram and have huge potential to bring in plenty of views, engagement, and conversions if used right. Being a feature that is available to everyone, there is also scope to make use of this feature from the get-go.
Consider playing around with the feature and keep a close eye on the feedback. You can use all the different options we covered and see which one works and which does not.
Regardless of what happens, you are guaranteed to see an increase in the overall response of your website or social media handle that you share this way.