Expert
10 Epic Instagram Story Hacks!
Take your Instagram growth to the next level by creatively using the power of Instagram Stories. Follow these simple, but unique ideas to start posting Instagram Stories with your own flavour to them. Improve your engagements and boost your number of followers instantly with this step-by-step guide.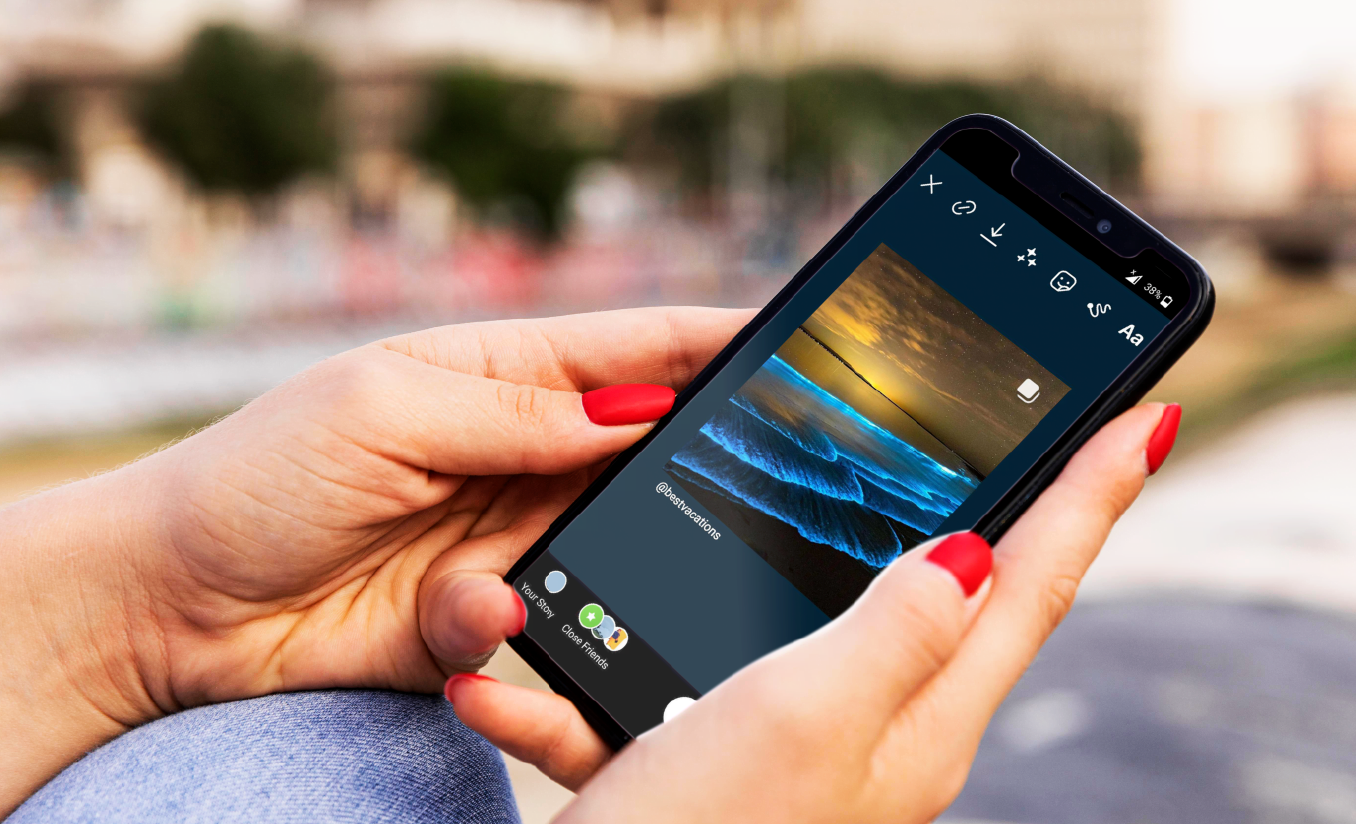 If you are serious about improving the number of followers on your Instagram profile, it's important that you master the fine art of Instagram Stories. You can easily take your Instagram growth game to the next level by having the right Instagram Stories. The feature is so powerful that, you can easily use its limitless capabilities creatively and stand out from the rest. Now, who does not like following unique content on Instagram right?
That's why we have you covered with some cute little design tricks and smart strategies that are guaranteed to provide maximum engagement on your Instagram profile.
Use the Correct Instagram Stories Size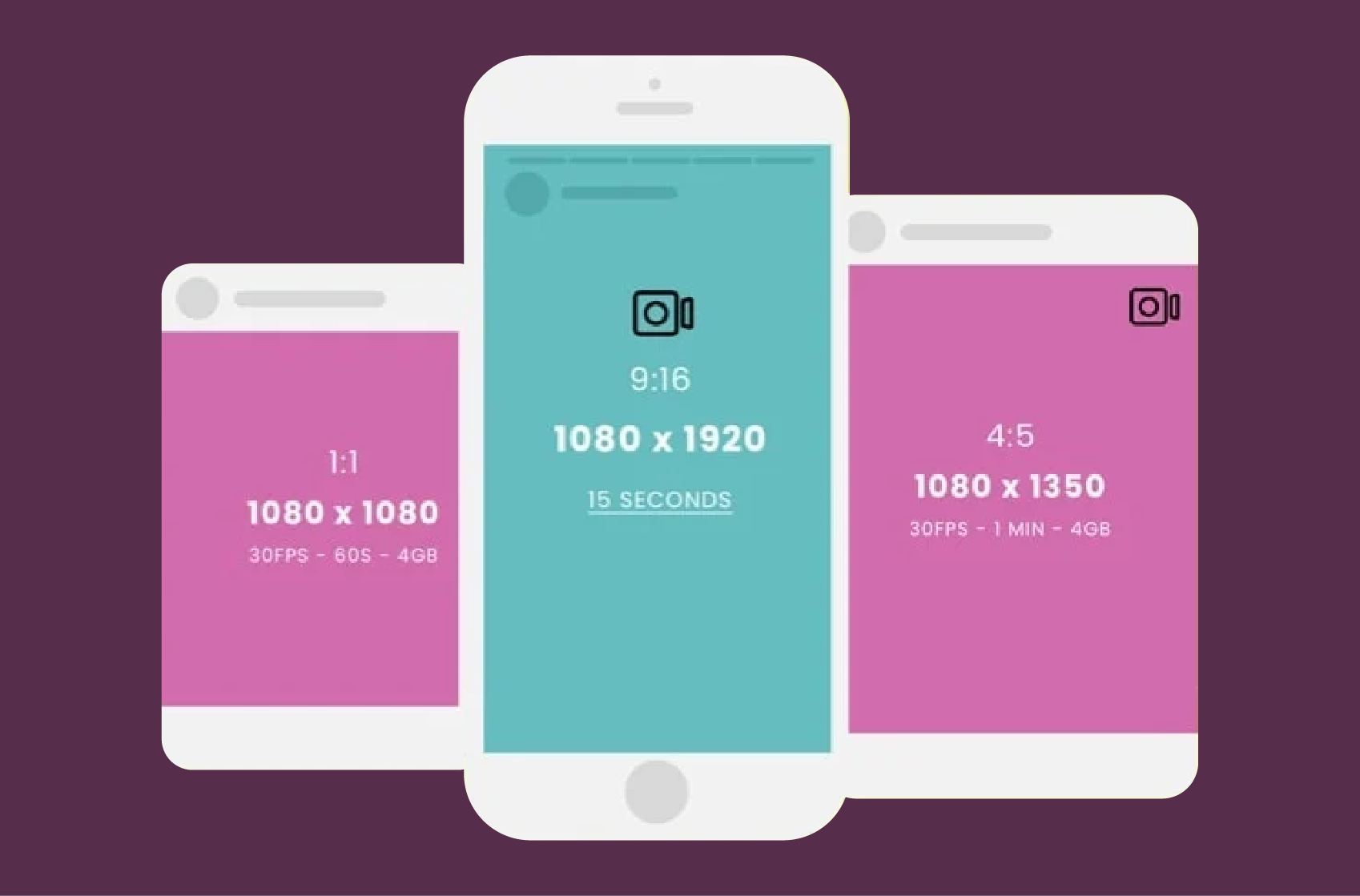 If you are a digital creator or love sharing aesthetic images on your Instagram feed, then it is important that you learn to use the right Instagram Stories size. Contrary to most social media platforms, Instagram highly depends on the vertical (smartphone screen size) format for most of their posts. Full-screen Instagram Stories, especially when there are aesthetic images or video content are beautiful to watch.
If you are unsure about the resolution to get these full-screen posts, 9:16 is what you should be aiming for. You can zoom your Instagram Stories to take up the whole screen (no borders) when you go for the aspect ratio of 9:16 with a recommended size of 1080px by 1920 px.
Change the Background Colour of Your Instagram Story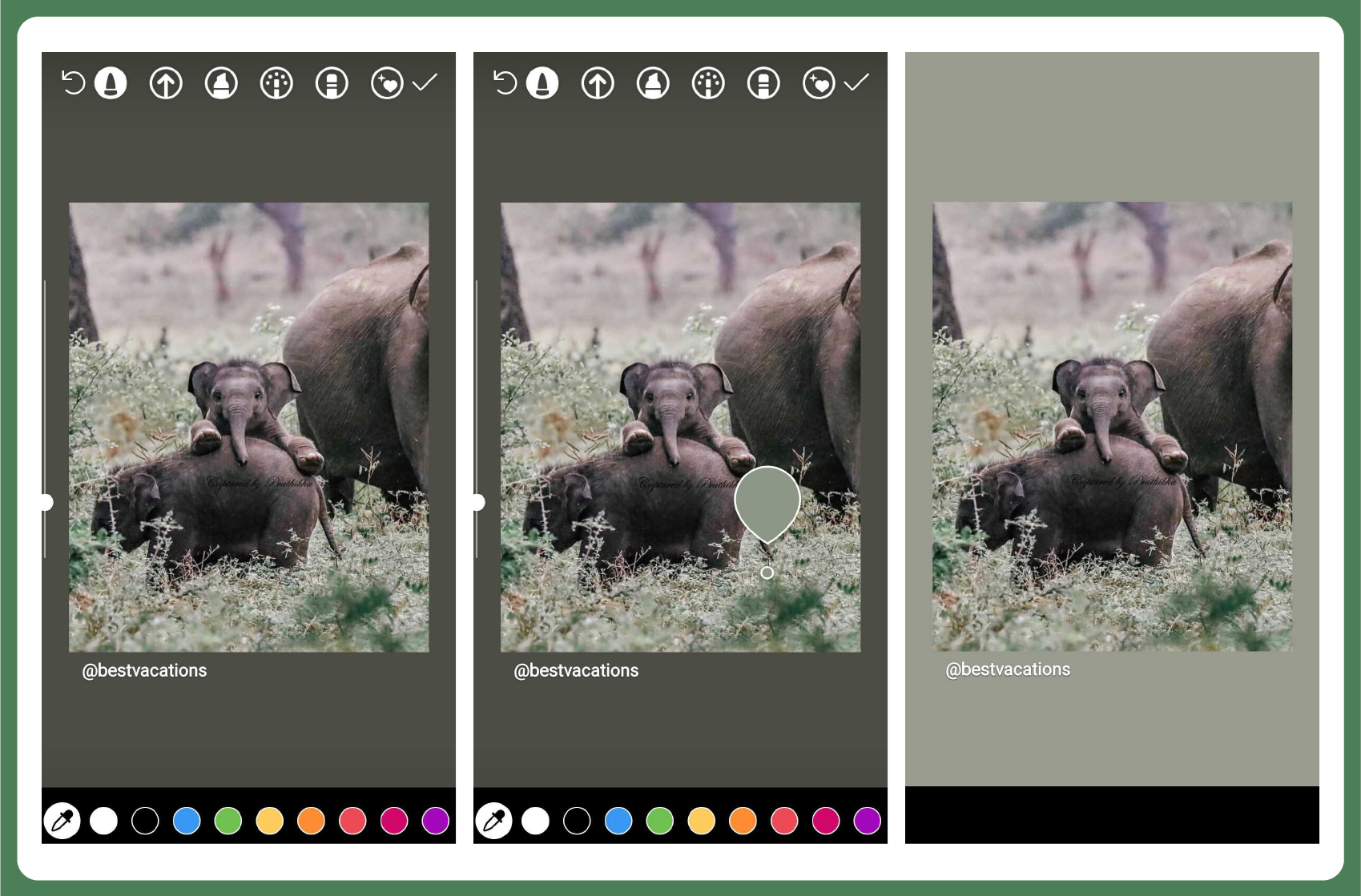 Thank us later, but this is one tip that you wish someone had told you earlier right? Yes, you can absolutely go for custom colours of your Instagram Story background! Proceed to re-share an Instagram post from your feed or a page that you follow like you normally do. However, before posting, tap on the draw button in the upper right-hand corner of the screen and pick a colour.
It is always best to use a background colour that matches the primary or secondary colour on the post you are sharing. You can also use the colour picker and hover over the post to get the exact colour. Tap and hold on to the screen for 1-3 seconds to get the colour reflected as the background of your post.
Share Multiple Instagram Stories Together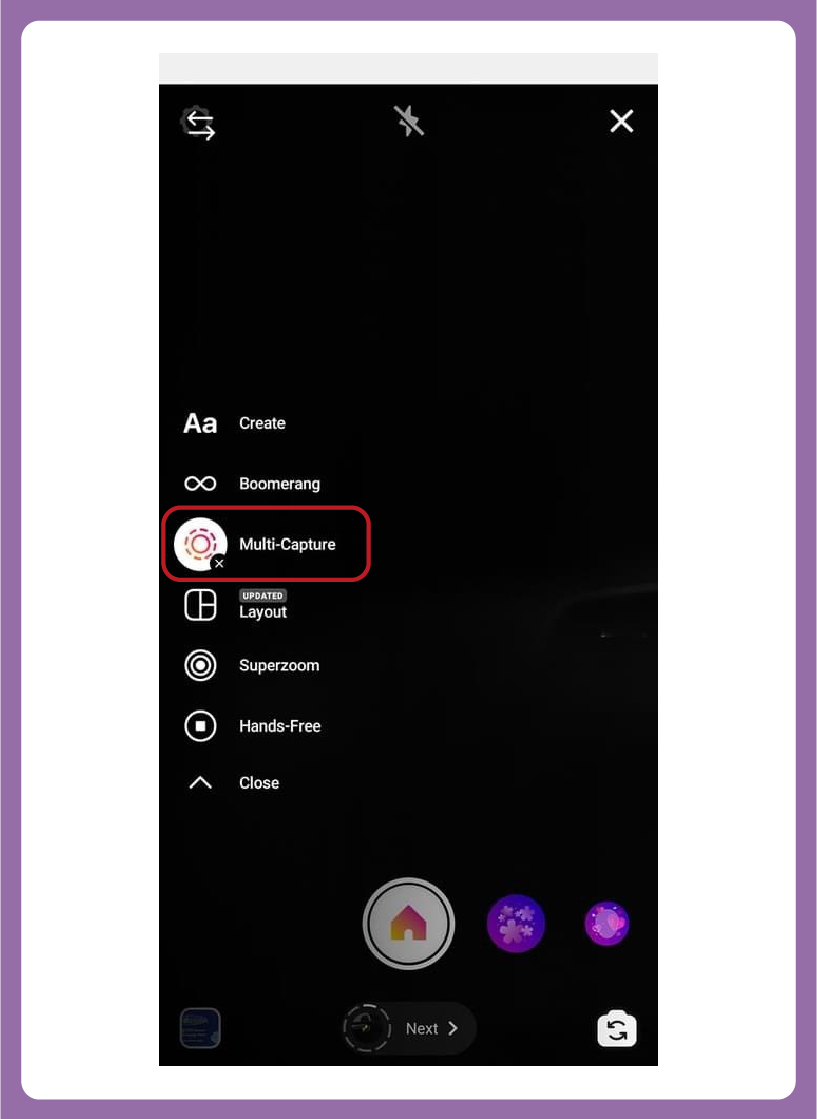 If you are a visual storyteller that loves to share a series of photos to your Instagram story, you can make use of Instagram's multi-capture tool. You can access the multi-capture feature from the left side of the Instagram Stories page.
You can take up to 10 photos at once and then review everything before publishing the photos to your story. You can also add filters to individual photos on the series, and delete all photos that you do not wish to include in the Instagram Story. Once you are done with the review, you can proceed to publish the story and the first picture will appear as the first story.
Use IGTV Videos to Share Links to Your Stories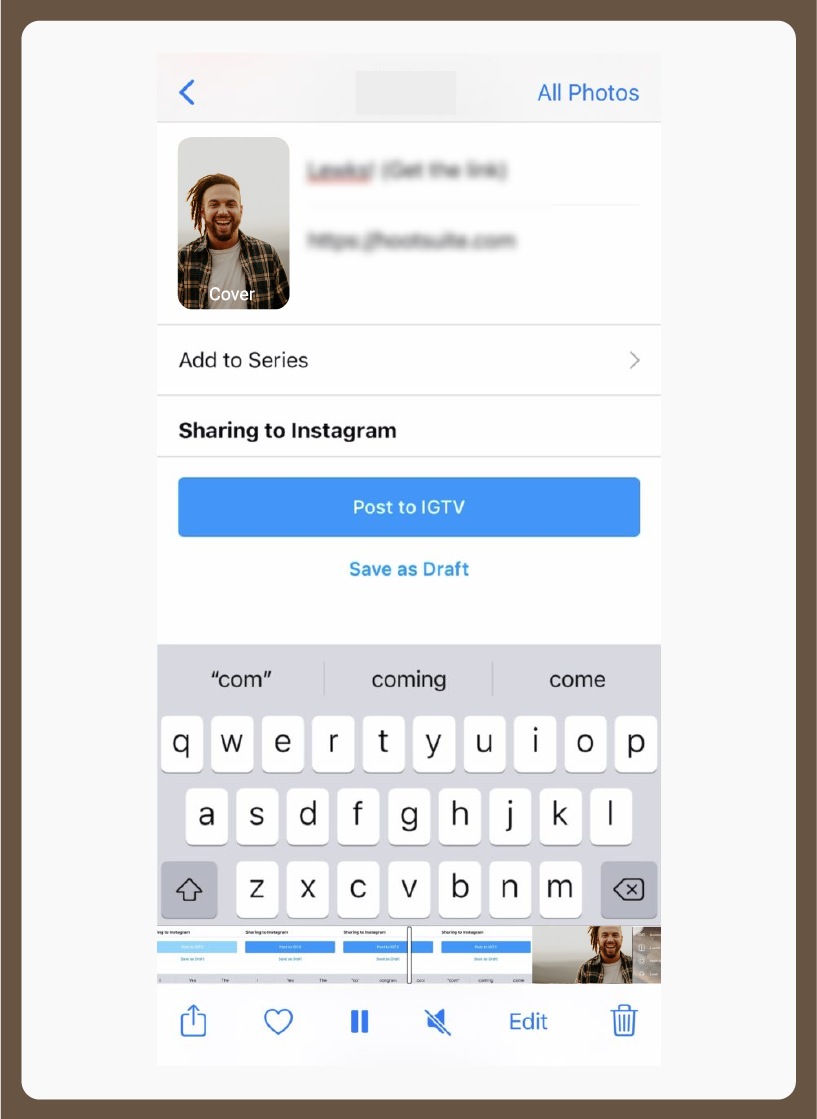 Swipe up stories are a cool way to share links to your alternative social media platforms like YouTube and TikTok. However, unless you already have at least 10,000 followers on Instagram, you cannot access this feature. That's where you can use IGTV videos and have a workaround that lets you share links even without 10K followers. Here is what you need to do:
Create an IGTV video and draw people's attention to the title of your video.
Now add the link you wish to share in your IGTV caption.
Publish the video on your IGTV channel.
Open Instagram Stories, and tap the link icon on top of your screen.
Select + IGTV Video
Select the IGTV video with the link that you just created.
Share it as your Instagram story and that's it.
Add Music to Your Instagram Stories
Everything is better with music and this is especially true when it comes to Instagram Stories. They are guaranteed to improve your story's engagement rate, especially if people are able to relate the story with the music in one way or the other. This is also why, using the right audio for your Instagram posts are really important. Here's how you can add music to Instagram Stories.
Take your picture, record your video or upload your content.
From the top of the screen, tap the music note icon or select the sticker symbol and click on music.
You can either pick a song from the curated list or search for specific songs.
Choose how you want the music to be presented or visualized (have lyrics, the colour of text, album cover, duration...etc)
Review the content with music and see if everything is synced, and publish.
Tease Your Followers With Revealing Stories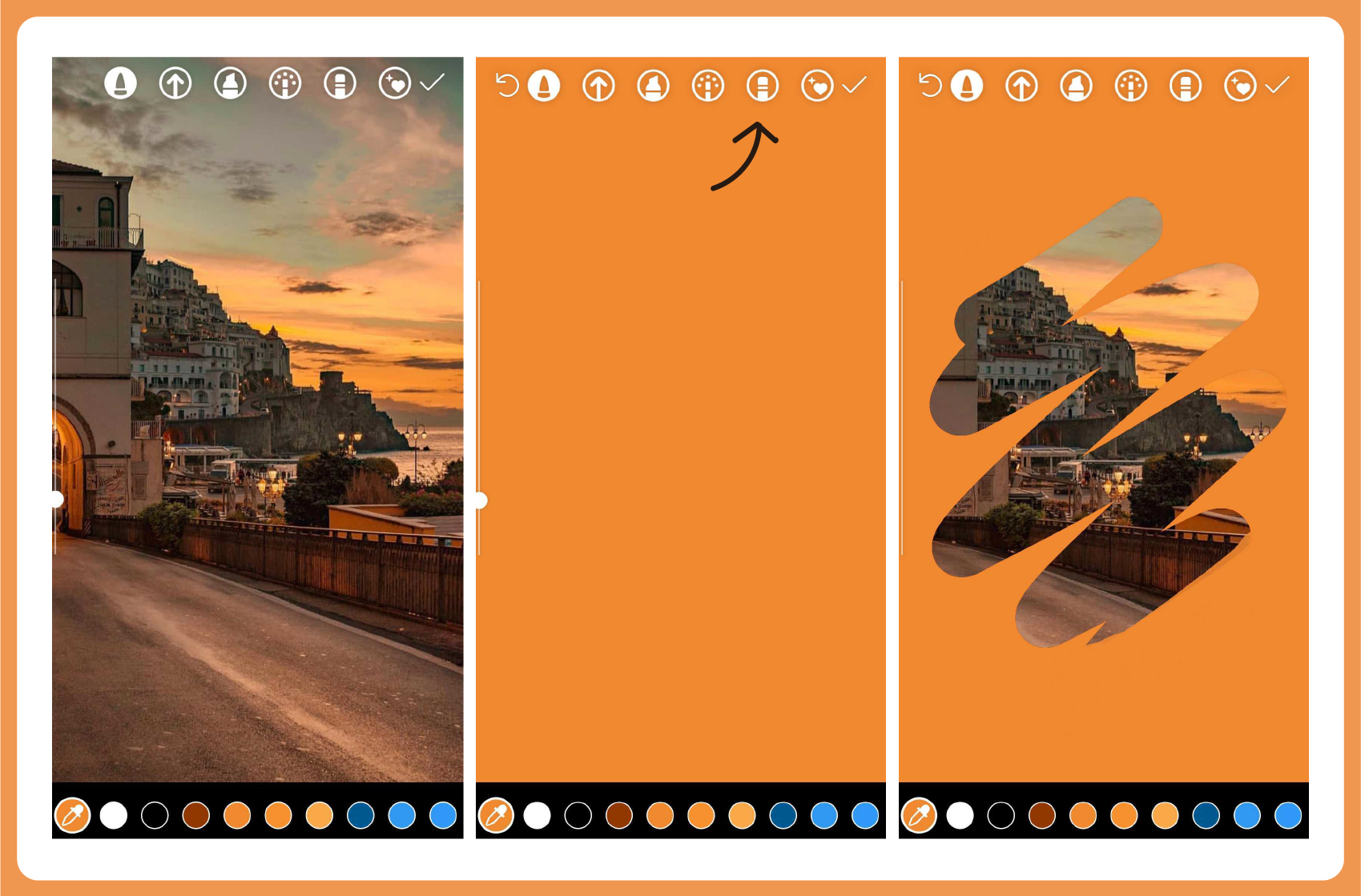 Posts that can create curiosity have some of the highest engagement rates on Instagram. Uncover a mystery image by combining the solid colour and eraser tool. How? Start by uploading the photo to your Instagram story. On the edit page, click on the draw option and pick out a colour (this will be your solid foreground). Now use the eraser tool which is located on the top right corner of the brusher.
Make a pattern erase so that some parts are revealed and others are hidden. Add a catchy caption with a note of suspense or ask questions like guess the location to improve engagement of your Instagram stories. You can follow this story up with the revealed image after a few hours.
Schedule Your Instagram Stories to Be Consistent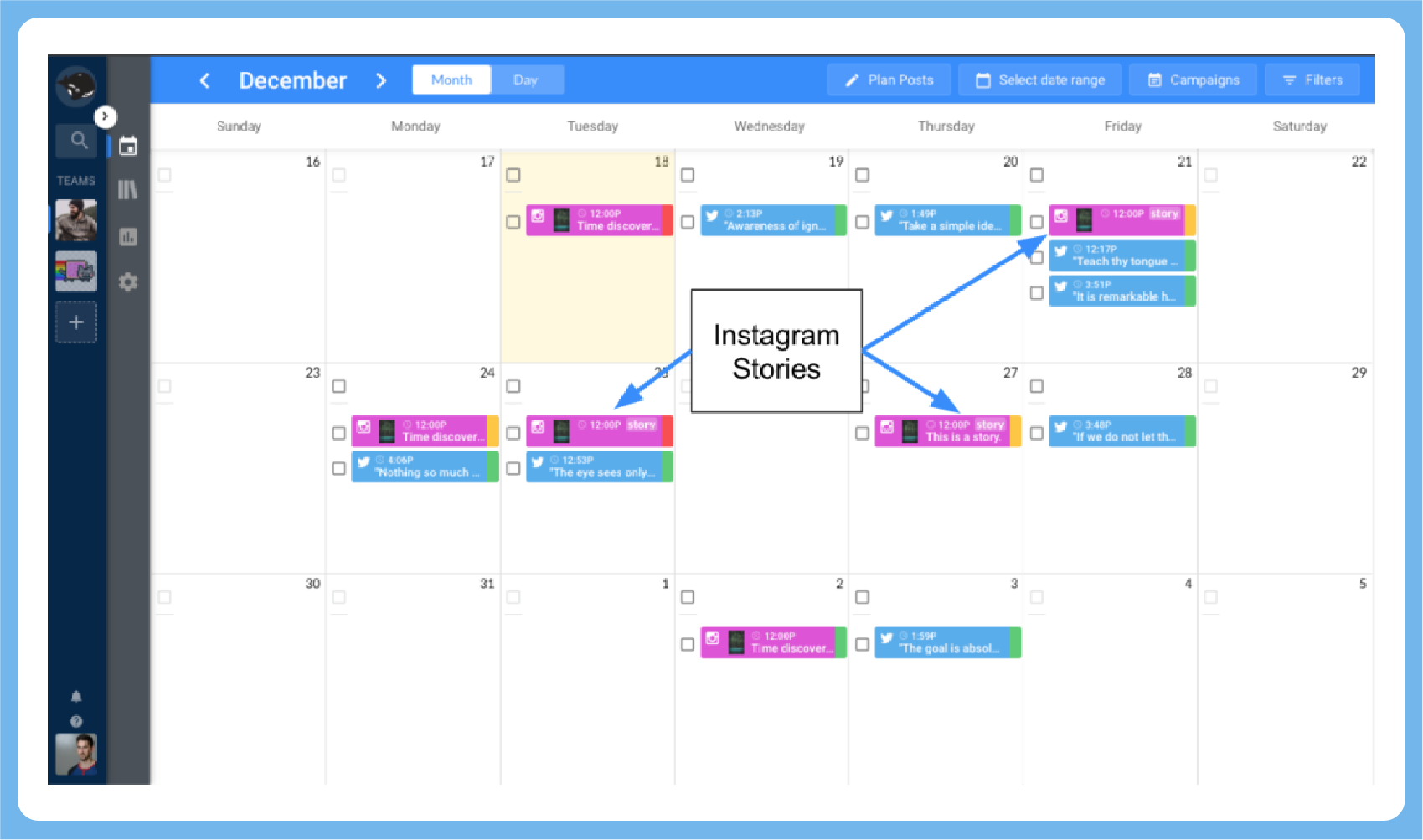 Staying consistent is key to improving the overall engagement and growth of all your social media handles. Consistency is very important if your goal is to keep on increasing your Instagram followers. With online platforms like Later and Hootsuite offering scheduler services that will automatically post at a designated time for you, it is quite easy to schedule an Instagram Story.
While it can be confusing to know how you schedule a story on Instagram since there is no direct option for scheduling. However, since the May 2021 updates that allowed Facebook and Instagram to use cross-platform features, you can now use the Facebook Business Suite to schedule Instagram Stories.
If you are interested in preserving the aesthetics without having any hashtags, or mentions sticking out and making it look obvious, there is an easy walk around you can use. What's even better is that you can still use tags and add relevant hashtags.
Hopefully, by now, you must have figured out how it works right? If you didn't, basically you only to make the tags appear beneath the actual post. All you need to do is, prepare for a re-share like you normally do and tag the person or add hashtags. Now click on the post once again, and this will instantly hide the tags beneath the post. Say goodbye to unaesthetic tags and mentions forever!
Use Green Screen for Custom Backgrounds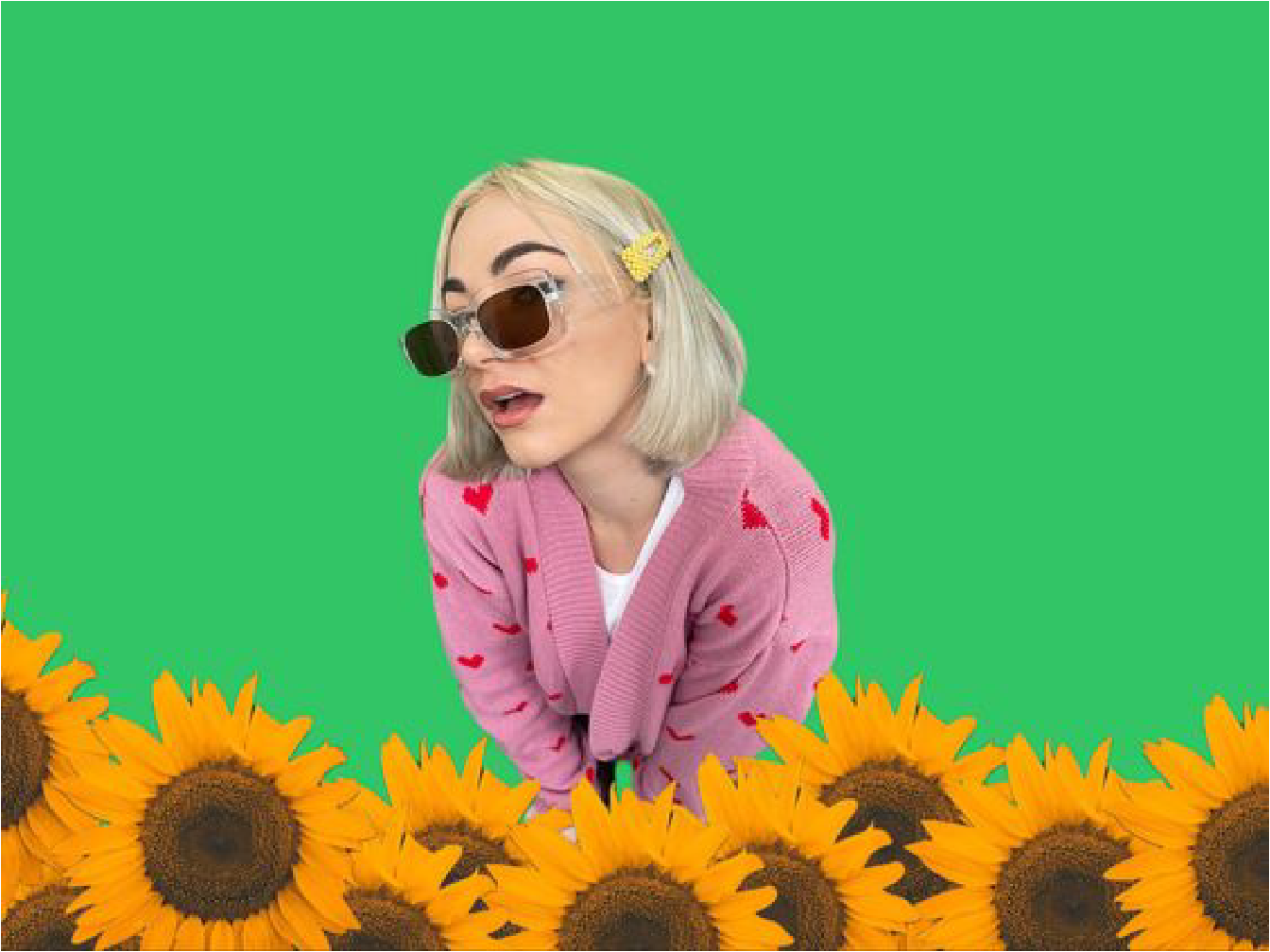 Instagram filters are turning out to be a mega game changer when it comes to the Stories feature. Creators are now empowered with a flexible customization option that enables them to come up with creative innovations, that no other social media platform offers. Green screen technology which lets you mask your original background is probably one of the most sought filters out there.
Here is how you can use a green screen for custom backgrounds on your Instagram Stories:
Open the Instagram story option and search for filters.
Scroll through filters until you get to the magnifying glass.
Tap on search effects and make your way to the green screen.
Select Instagram's green screen filter.
Tap on Add Media to choose a background video or photo of your choice.
If you are someone who loves experimenting with some of the AR Filters on apps like Zoom to change your default background, you will love showing off amazing custom backgrounds on your Instagram Stories as well.
Use Multi-Photos On the Same Instagram Story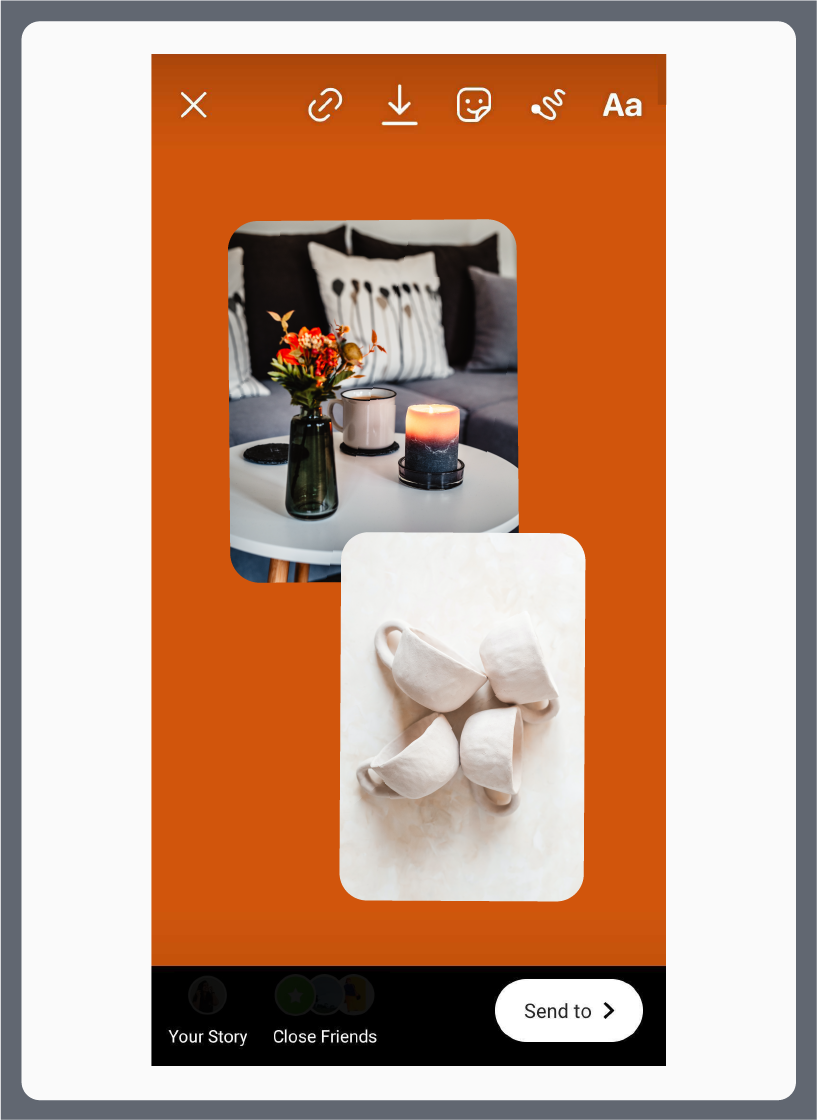 There is a walk around that lets you use multiple photos on the same Instagram story. However, this trick does not work on all devices. If you have a device that lets you copy a photo from your camera roll, you can use this walk around. Simply copy an image from the camera roll and use the paste tool to have them placed in your Instagram Stories.
The best thing about this feature is that there is no real limit on how many photos you can use on a single story. Here is a breakdown of what you need to be doing to use multi-photos on the same Instagram Stories:
Open your camera roll and choose a photo.
Tap the share option and click on copy photo.
Come back to the Instagram app
Tap on create and add a background
Open a text box and select paste.
Repeat the same steps to add more images.
In a Nutshell…
Instagram Stories is a great canvas to express your creativity. With features like drawing, stickers, music, links, swipe-up stories, and filters, there are endless possibilities of combinations you can use to explore the creative possibilities. Mix and match to try and bring out beautiful Instagram Stories that are unique and eye-candy to a visitor. Staying consistent with fresh Instagram Stories will also boost engagement and bring in more views and followers regularly.