Affiliate Marketing
Impressive Affiliate Marketing Website Examples: Inspiring Affiliate Web Designs
Looking for inspiration for your affiliate marketing website? We have brought top affiliate marketing website examples for your next inspiration.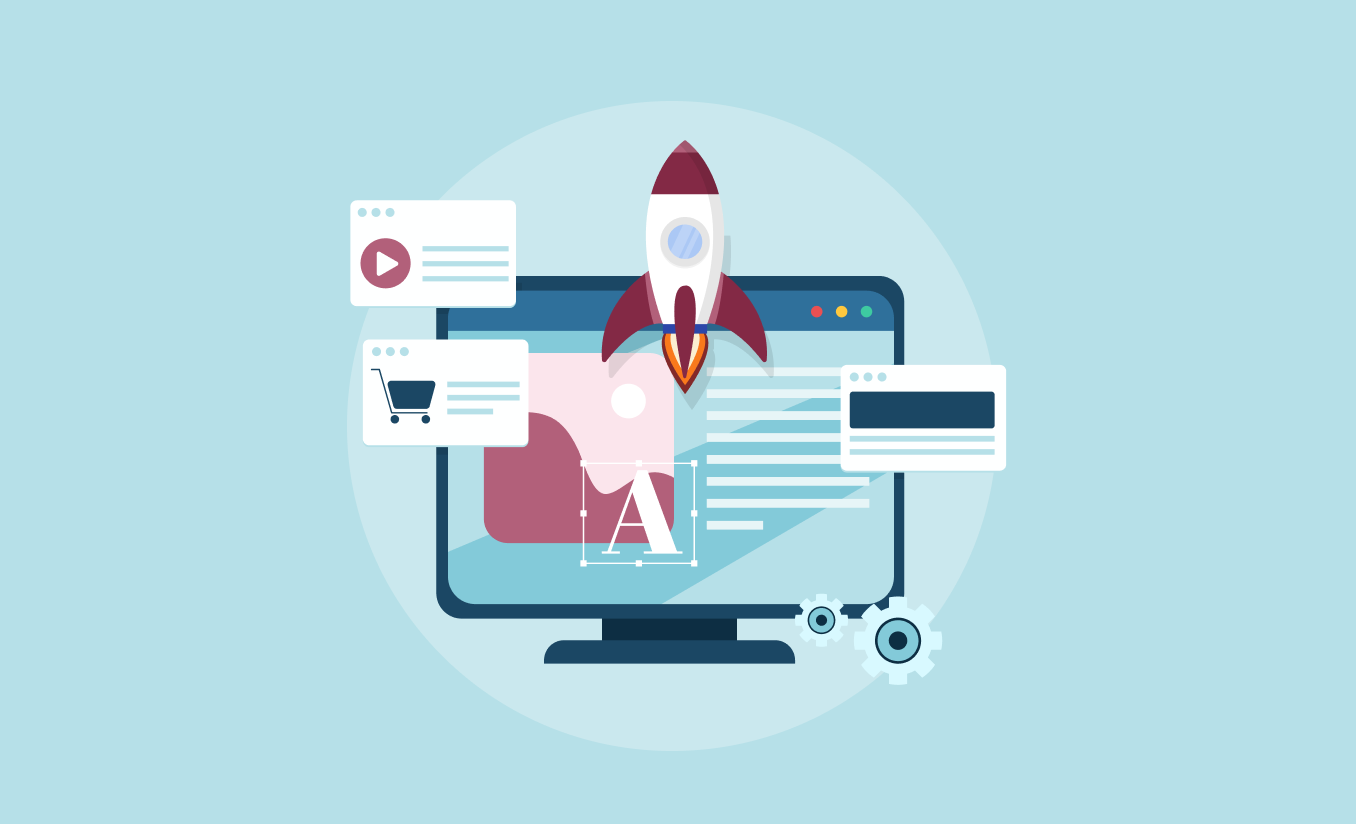 Are you on the hunt for proven examples of thriving affiliate marketing websites? Your search ends here.
Whether you're contemplating the idea of venturing into the world of affiliate marketing or you're a seasoned affiliate seeking ways to amplify your earnings, or even a brand looking to engage affiliate marketers and establish a robust affiliate program, this collection of exceptional affiliate website examples is bound to ignite your creative spark.
It's a well-established fact that one of the most efficient methods to boost your affiliate marketing revenue is by gleaning insights from successful counterparts and adapting their strategies to suit your specific context and niche.
However, the key lies in discerning the right aspects to emulate, ensuring you steer clear of any misguided replication.
In this comprehensive guide, we will unveil seven instances of triumphant affiliate websites that offer valuable lessons on what works - and what doesn't. These ingenious affiliate marketing websites are poised to inspire and guide you on your path to success.
1. Wirecutter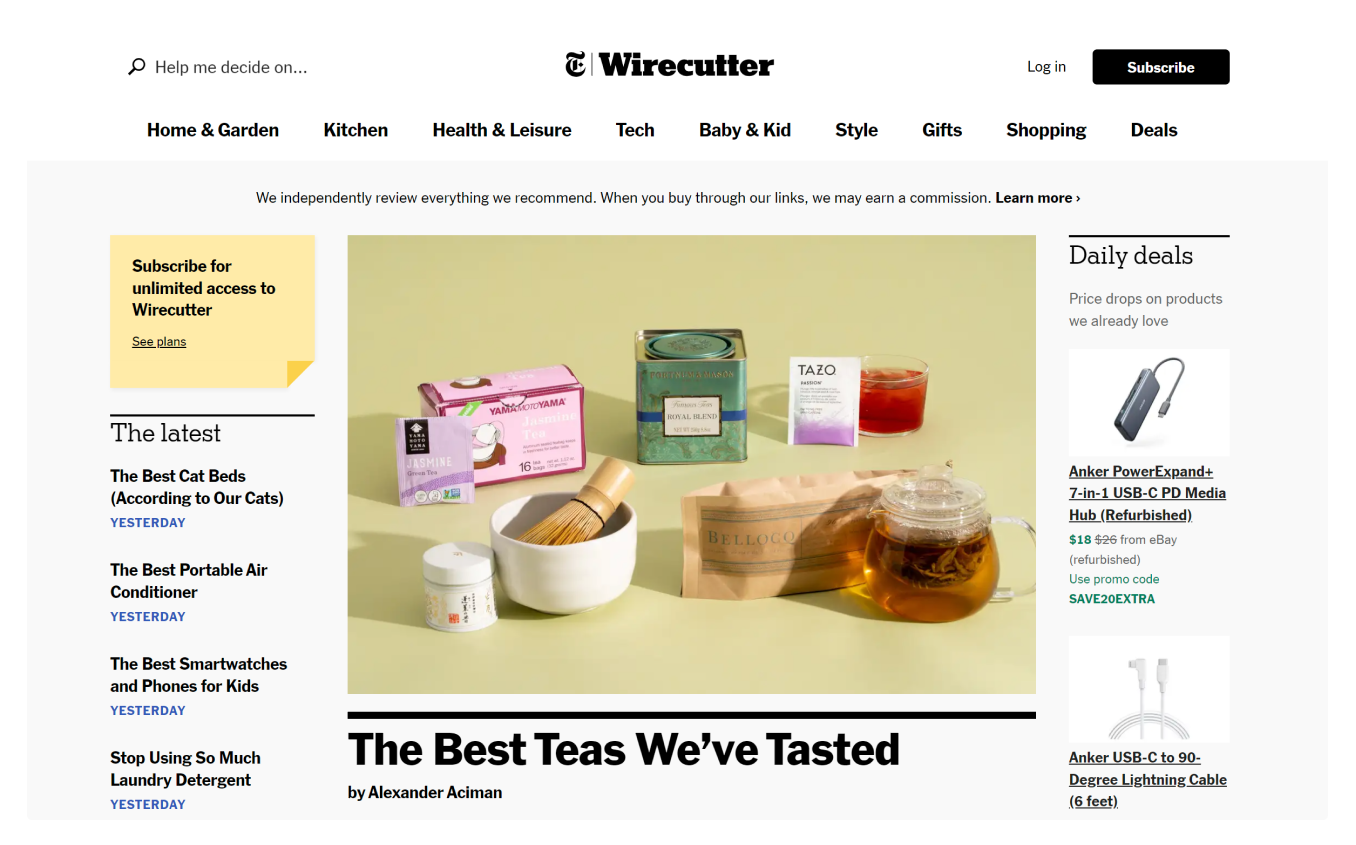 Wirecutter, a journalistic-style affiliate platform established in 2011 and later acquired by the New York Times in 2016, excels in providing valuable insights into the best gear and gadgets, simplifying purchase decisions for consumers.
Notably, Wirecutter employs a team of experts, comprising journalists, scientists, and researchers, who engage in meticulous reporting, interviews, and product testing. Their approach stands out from websites that merely aggregate recommendations from the web.
Wirecutter's commitment to transparency is a key factor in its success; it prominently discloses its affiliate commission model on its homepage, positioning itself as the knowledgeable, research-focused friend who rigorously assesses products before endorsement.
Moreover, Wirecutter includes higher-priced items in their product selections, which can result in substantial commissions. By 2018, this affiliate website had contributed more than $20 million in revenue to the New York Times. However, in 2021, Wirecutter transitioned behind a paywall, expanding its value proposition beyond affiliate income.
2. Consumer Search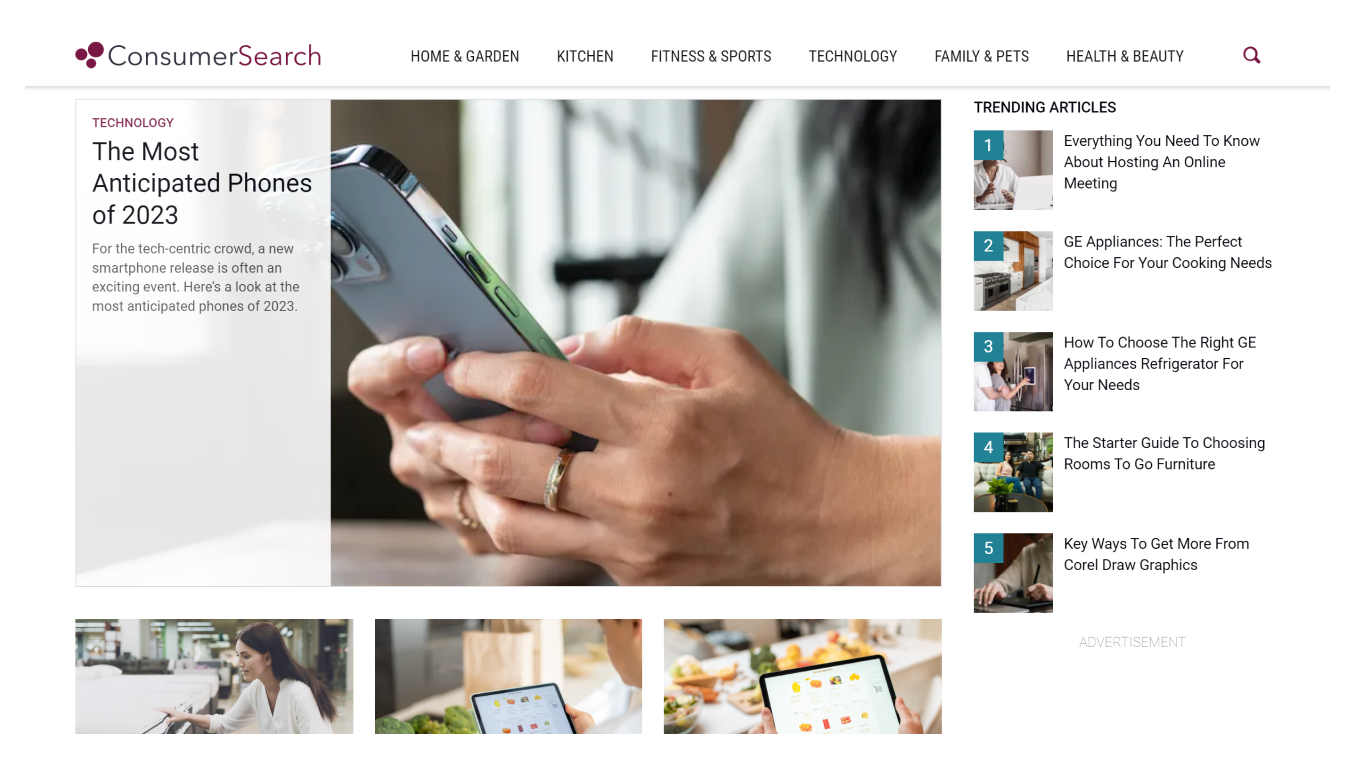 Consumer Search, operational since 1999 and later acquired by About.com and iAC, is a formidable affiliate site specializing in extensive product reviews, ranging from lawnmowers to Bluetooth speakers and dishwashers. While its design may not be the most contemporary, it stands out for its simplicity and effectiveness.
Consumer Search follows the common affiliate strategy of targeting keywords related to the 'best' products within various categories, but its scale and results are noteworthy, attracting 1.2 million monthly visitors.
Distinctively, Consumer Search's reviews encompass multiple options, recognizing excellence in different aspects of a product. This approach, as seen in their home security camera review, assists consumers in finding the most suitable products.
Notably, Consumer Search predominantly employs Amazon affiliate links, despite Amazon's commission rates not being the highest. Yet, the sheer volume of offers available on Amazon is a compelling attraction. This affiliate website's reliance on a single affiliate program, Amazon, is distinctive within the industry.
3. Money Saving Expert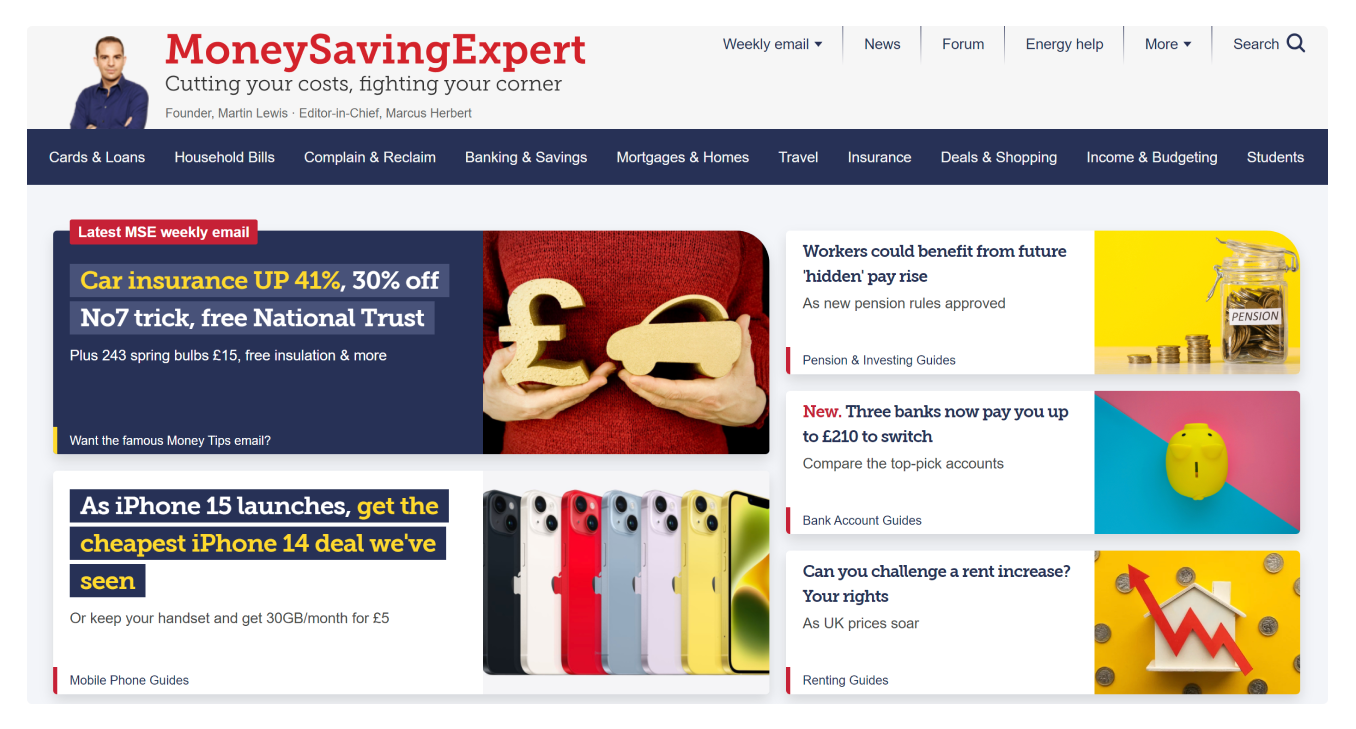 Money Saving Expert, the UK's largest consumer website dedicated to helping individuals save money across various aspects of life, boasts journalistic integrity and independence. Unlike many review sites, Money Saving Expert does not accept payment from companies to feature their products.
The site's recommendations prioritize consumer interests, and the team searches for affiliate links only after generating content. If an affiliate link cannot be found, the recommendation is still included without generating revenue for the site.
Additionally, Money Saving Expert avoids establishing direct relationships with financial product providers to avoid potential bias. Instead, it primarily relies on affiliate links provided by other affiliate websites and comparison sites, such as Tradedoubler, MoneySupermarket, and uSwitch, earning a share of the revenue.
This approach ensures a commitment to consumer welfare, fostering trust among users. Money Saving Expert's revenue model remains secondary to its mission of providing valuable money-saving resources.
4. This Is Why I'm Broke
This Is Why I'm Broke, a niche affiliate website known for showcasing unconventional and quirky products, thrives despite its seemingly random selection of items. While it may feature products that appear unusual, it manages to generate significant commissions, largely through Amazon affiliate links.
What sets this affiliate marketing website apart is its ability to tap into consumer trends and the enjoyment factor. These peculiar items often pique the interest of consumers, making them shareable on social media or suitable for gag gifts. The site's witty product descriptions contribute to its appeal.
Furthermore, This Is Why I'm Broke benefits from Amazon's cookie system, allowing them to earn commissions even if users purchase different products after clicking the affiliate links. Amazon's robust cross-selling tactics enhance conversion rates, adding to the website's profitability.
5. Skyscanner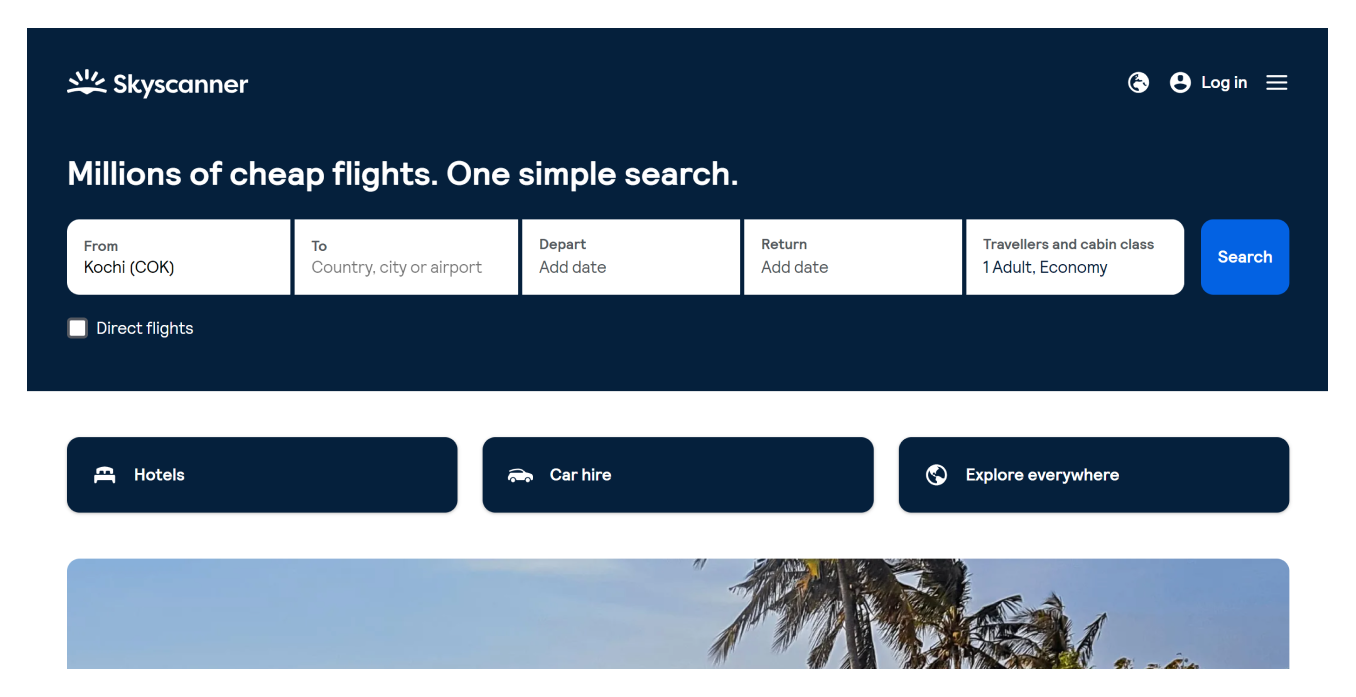 Skyscanner, often referred to as the Google of travel websites, specializes in assisting users in finding the most affordable flights, hotels, and rental cars for their travel plans. Skyscanner's 11 million monthly visitors primarily come from its robust Search Engine Optimization (SEO) efforts, driven by comprehensive travel guides and tourism-related articles.
The affiliate website's algorithms prioritize displaying the cheapest deals while also providing essential information such as reviews and key features to aid consumers in making informed choices.
Similar to Money Saving Expert, Skyscanner maintains a commitment to consumer welfare. It lists the best deals for consumers regardless of affiliate partnerships. This approach builds trust among users, ensuring their return visits whenever travel plans arise.
6. Finder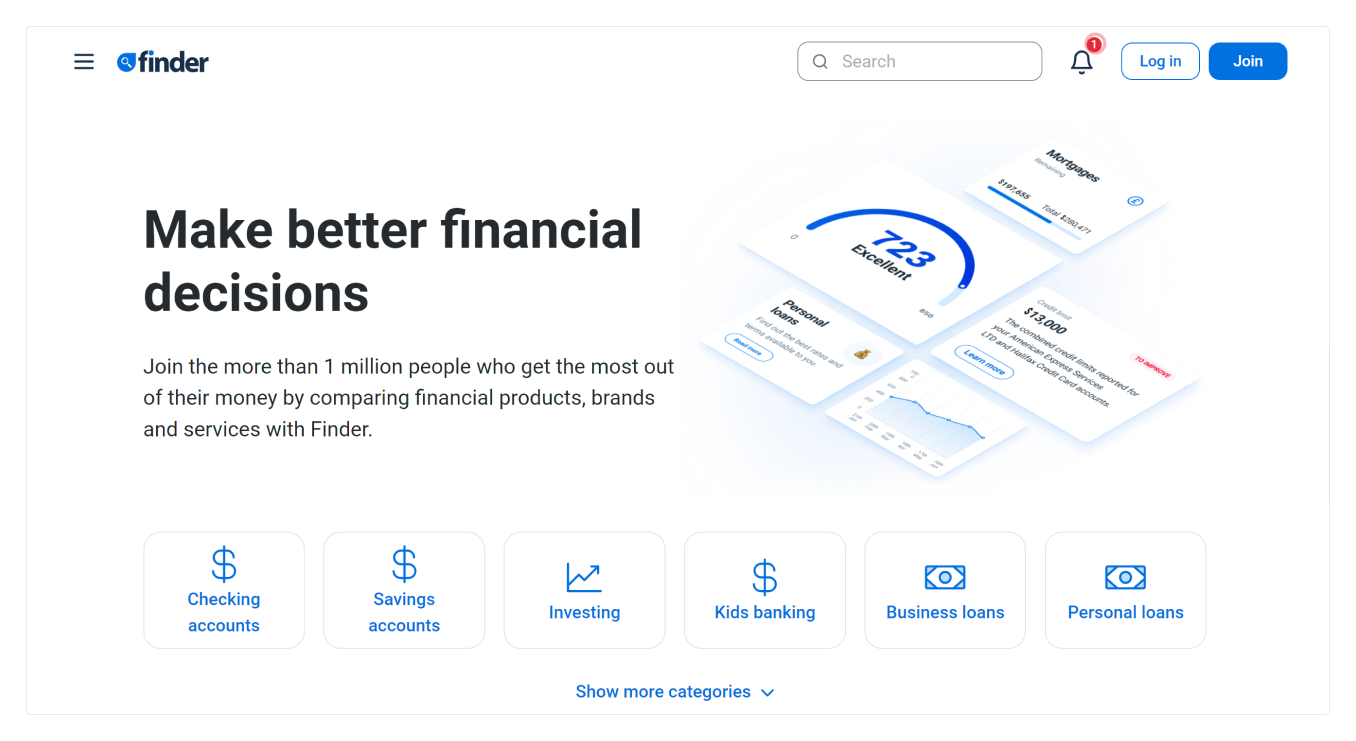 Finder, the UK's fastest-growing comparison site with global reach, operates across a wide spectrum of categories, helping consumers find products and services from over 300 brands. In addition to standard product comparisons, Finder stands out by offering an array of valuable content, money-saving advice, and practical tools, such as calculators.
Noteworthy is Finder's dedication to addressing consumer needs and providing value above all else. By focusing on consumer interests, Finder naturally generates revenue. The affiliate website also assists its partners with advice and analytics, contributing to their success.
7. PC Part Picker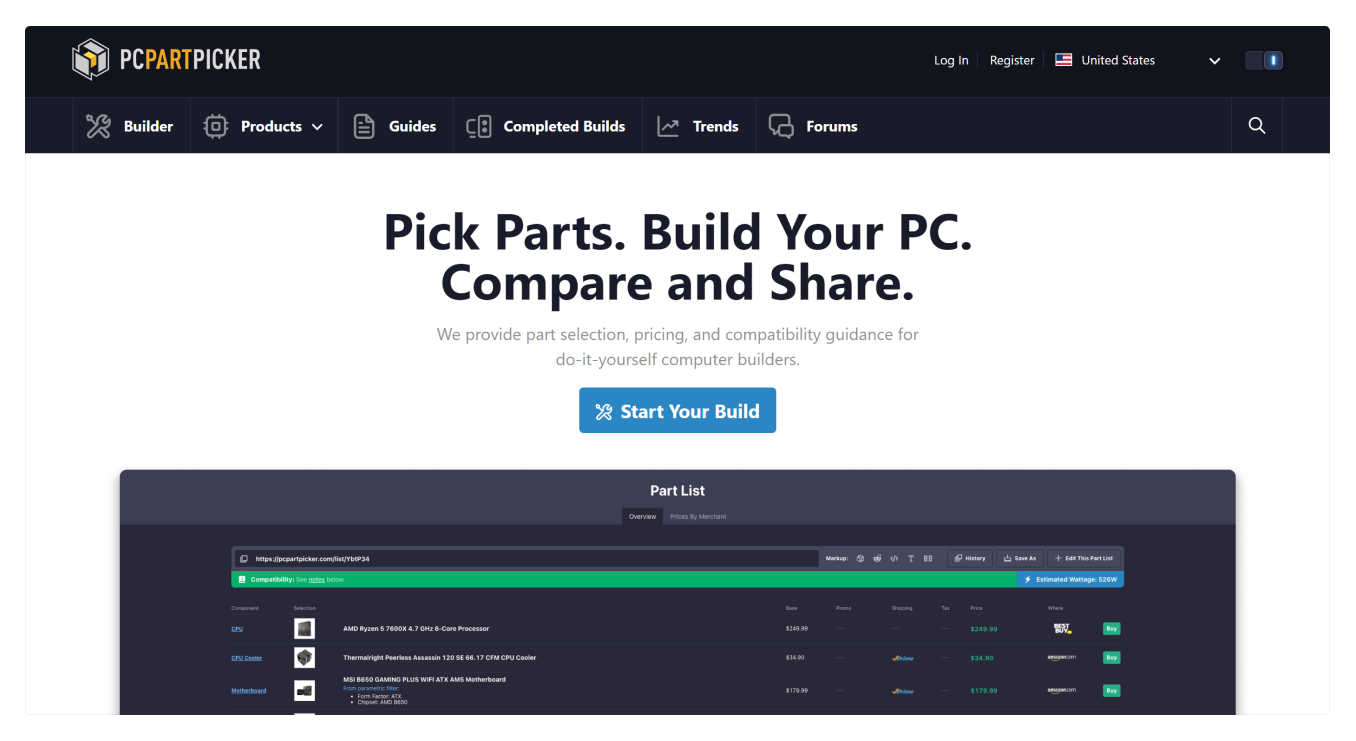 PC Part Picker is a successful affiliate website catering to PC enthusiasts, offering guidance and tools to facilitate DIY computer builds. Notably, the site provides advice, completed build examples, and a builder tool to assist users in selecting the best components for their DIY projects.
PC Part Picker's product listings feature user reviews, specifications, and pricing information from various manufacturers. While the site earns commissions through affiliate links, it maintains objectivity in product recommendations. PC Part Picker emphasizes that compensation does not influence product displays or rankings, establishing itself as a trusted resource for its community.
The site's active forum and user-submitted build examples foster a sense of community within the niche, further enhancing its appeal and credibility.
8. NerdWallet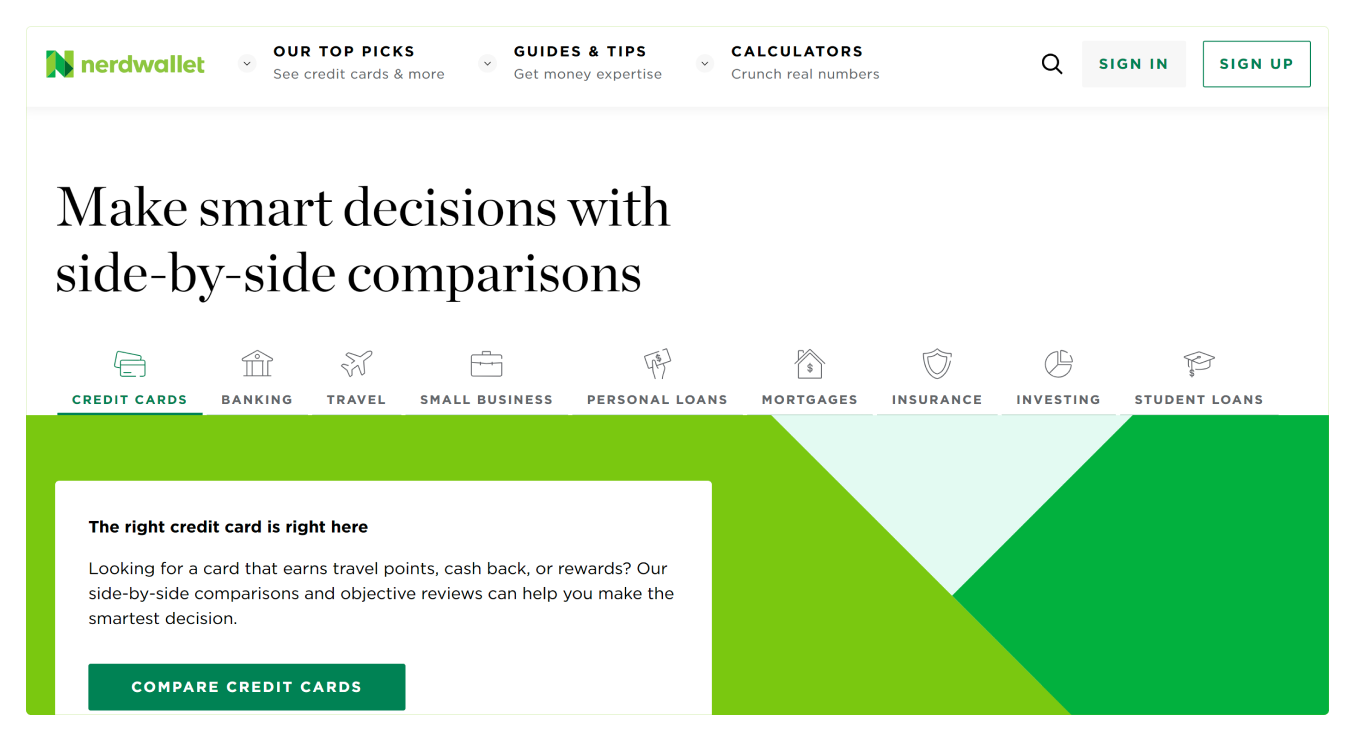 NerdWallet, a renowned financial comparison website, covers a broad range of topics, including insurance, mortgages, credit cards, and investment advice. The platform's popularity is driven by its investment in user tools, such as calculators for home affordability, debt payoff, and travel rewards.
NerdWallet's accessibility and commitment to simplifying complex financial topics make it stand out. The site's team, referred to as "the Nerds," instills confidence in users by offering expert insights and easy-to-understand financial guidance.
With its extensive affiliate marketing model, NerdWallet earns commissions on various financial products compared to its platform. The website's comprehensive tools and user-centric approach contribute to its success in a competitive niche.
9. Dog Food Advisor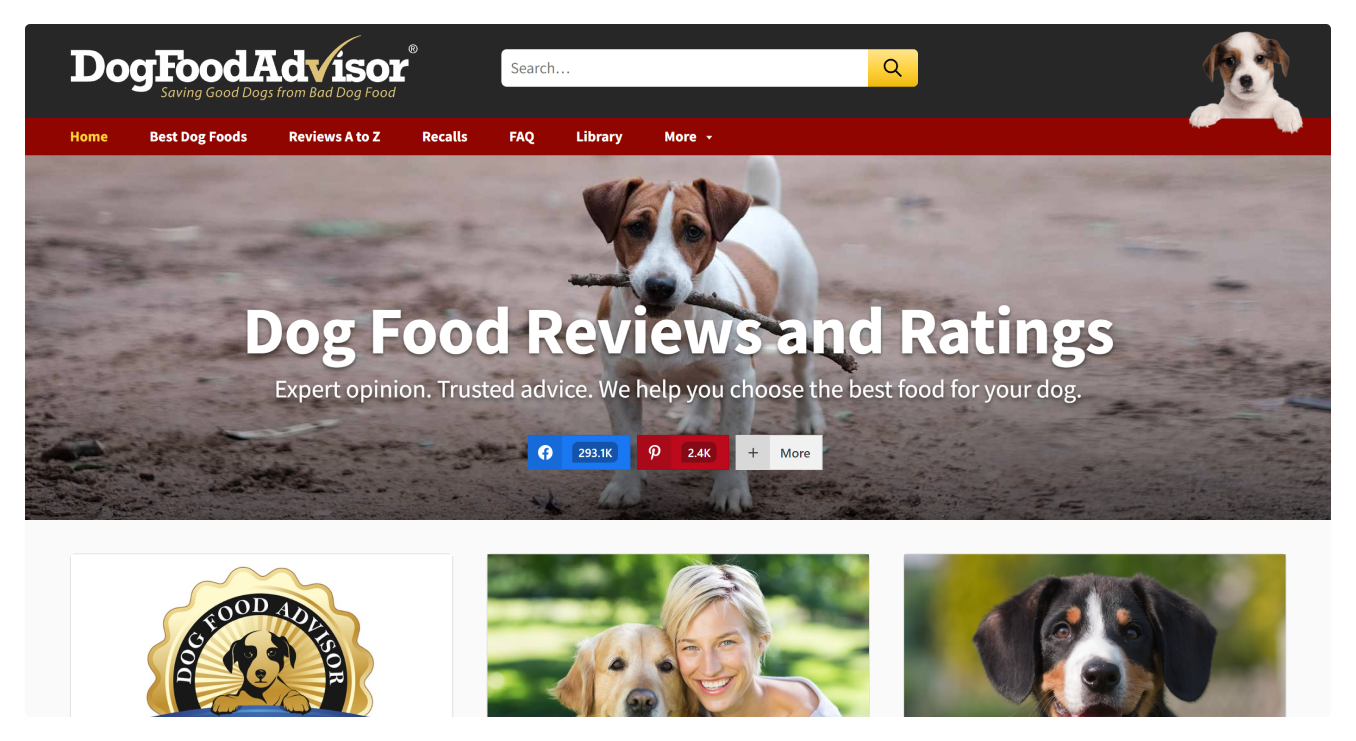 Dog Food Advisor is a niche affiliate website specializing in providing guidance on dog food selection. Instead of broadly covering pet food, the site narrows its focus to offer detailed reviews of dog food products, categorized by brand and type (dry, wet, or raw).
What sets Dog Food Advisor apart is its attention to detail and deep knowledge of canine nutrition. The site goes beyond simply ranking products and delves into specific areas of excellence, including foods suitable for dogs with allergies and those designed for small-breed puppies.
To generate revenue, Dog Food Advisor utilizes affiliate links that connect users to online retailers selling recommended dog foods. Notably, the site maintains transparency by clarifying that its recommendations are not influenced by compensation. Additionally, Dog Food Advisor offers free dog food recall alerts, encouraging users to join its mailing list and fostering a community around pet care.
These affiliate websites exemplify diverse approaches to affiliate marketing, each with unique strategies that have contributed to their success in various niches.
Is Affiliate Marketing Possible Without A Website?
While having a dedicated hosted webpage is strongly recommended for affiliate marketers, as it can significantly enhance conversion rates and bolster your credibility, the question remains: Can you engage in affiliate marketing without the need for a website?
Surprisingly, the answer is yes.
Let's delve into the straightforward process of crafting a landing page using Shopper.com:
Step 1: Register an Account
The initial step involves creating a free account and securing your chosen username. Here's how you can go about it:
Visit https://www.shopper.com/ and navigate to the homepage.
Input your desired username into the provided text field.
Select a unique username that has not been claimed by any other user. If you're uncertain about the availability of your chosen username, the platform will promptly notify you.
What's truly remarkable is that signing up for a Shopper.com account doesn't require any financial commitment. However, for those seeking additional opportunities and enhanced features, it's worth exploring their premium subscription plans, starting at just $39.99 per month.
Step 2: Incorporating Products on Your Shopper.com Page
With your Shopper.com account successfully set up, it's time to feature those enticing affiliate products on your page. As a Shopper.com user, you have two convenient methods for adding products with affiliate links:
Method 1: Introducing a New Product via Search
Method 2: Including a New Product via a Product URL
As illustrated, the process of creating a landing page and presenting your affiliate products to your audience has become a hassle-free endeavor with Shopper.com. The beauty of it all lies in the fact that you can achieve this without the need for an actual website to host your landing page.