10 Lesser Known Tips for Affiliate Marketers To Earn More Money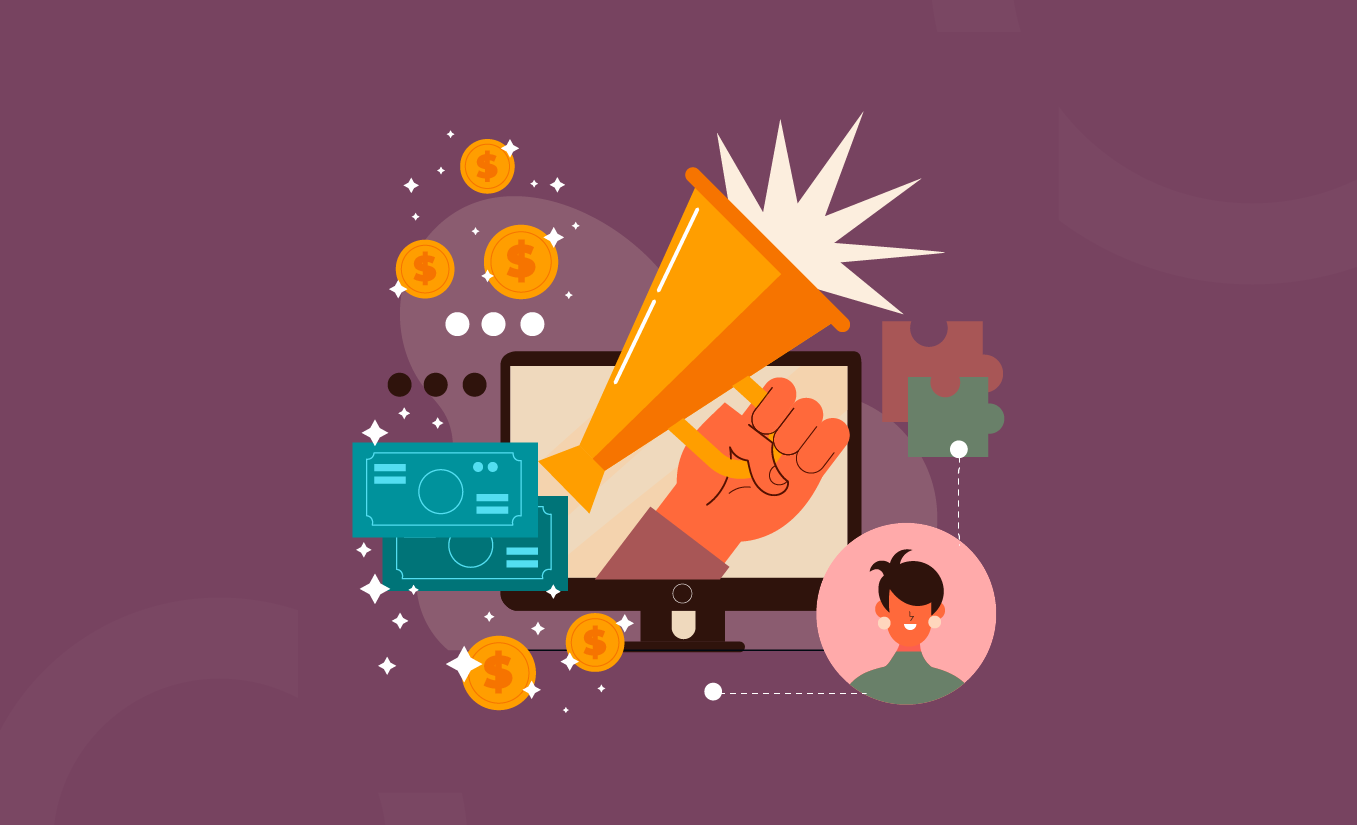 Affiliate marketing is one of the best ways to make more earnings from your social media profiles.
If you already have an established following in any of the leading social media platforms, it's pretty easy to start affiliate marketing and start earning money like never before.
Regardless of whether you are new to affiliate marketing, or someone that has been doing affiliate marketing for a while now, here are 10 lesser-known tips for affiliate marketers to earn more money:
1. Boost Discoverability by 30% With Custom Product Displays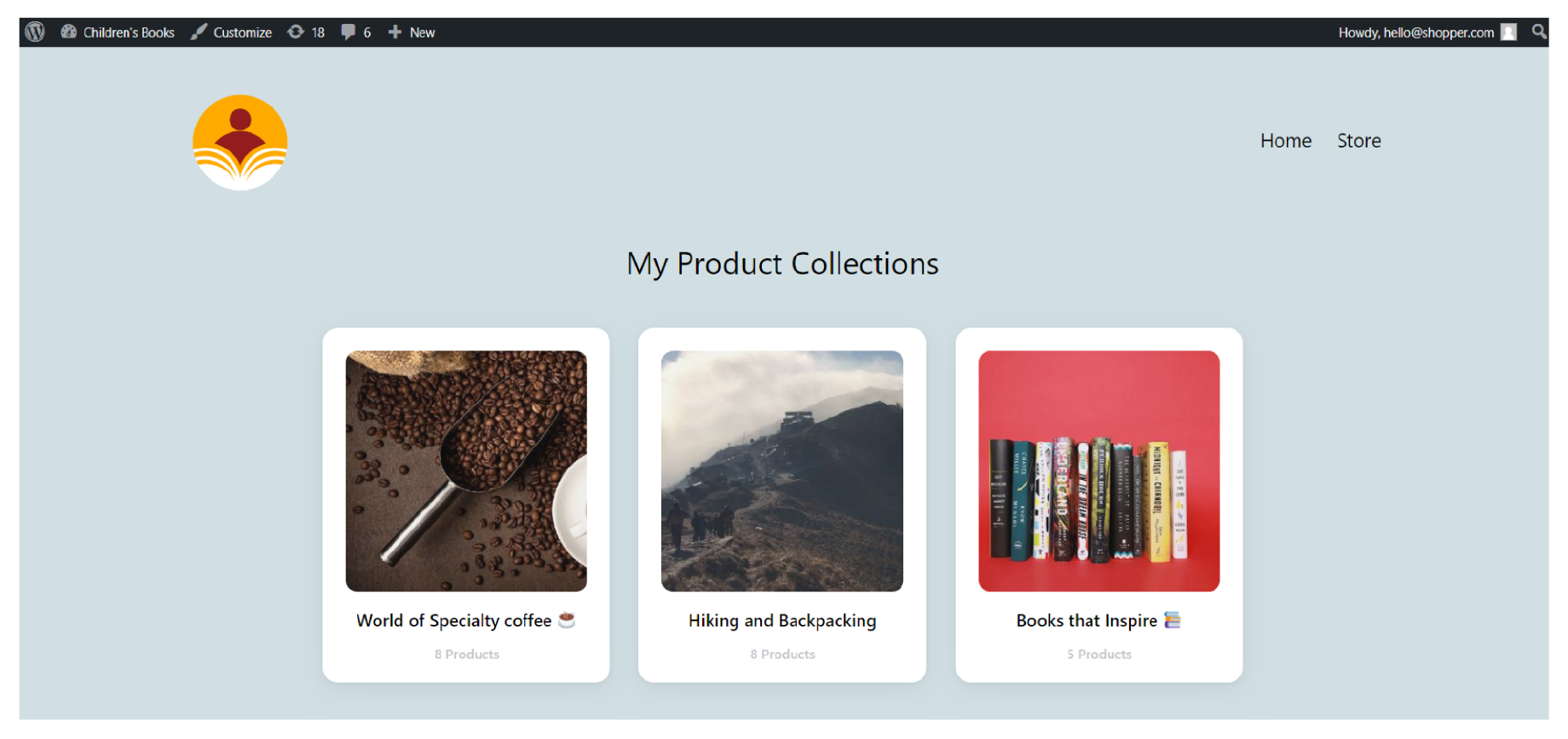 Finding innovative ways to keep reminding your viewers to click on the affiliate links and make a purchase is key to the success of an affiliate campaign.
You can create high-quality content that convinces your viewers to check out a product.
However, you need to make sure that they check out the product recommendation through your affiliate link to earn money through your content on social media.
For those doing affiliate marketing through WordPress, consider checking out the Shopper WordPress Plugin and get up to 30% increase in affiliate earnings from your product recommendations on WordPress.
If you are a digital creator - you need to make sure that your affiliate links are discoverable at first glance, and your viewers have no difficulty in spotting the links.
It's also important for video creators to direct viewers to affiliate links without confusing them.
If you placed your affiliate links in the video description or profile bio, add this sentence to your video script once at the beginning of your video, and for longer videos, towards the end of your video to make sure that they check the product through the affiliate links you share.
2. Find Affiliate Programs With Lifetime Commissions
Affiliate programs get the most attention from viewers, audience retention, and overall engagement immediately after the campaign goes live.
Over time, the views decrease, and the clicks and conversions come down or stabilizes.
There are also affiliate programs that only offer a cookie window of around 30 days, and stops tracking affiliate revenue once this cookie window expires.
This leaves you with a program that's not guaranteed to pay over a longer duration.
The best tip for affiliate marketers to tackle such a problem is to search and find affiliate programs that offer recurring commissions. Now these affiliate programs are not your average affiliate programs that pay you once someone makes a purchase.
Instead they are affiliate programs that follows a style similar to that of a referral system. Whenever someone joins a membership program through your affiliate link, you get commissions on a monthly basis as long as the member stays active on his membership plan.
Regardless of whether or not you promote that particular product, you will continue to get recurring affiliate commissions when you can reach out a wider audience and convince multiple people to join the program.
There are plenty of lifetime commission affiliate programs that you can search, find, and join on the internet today.
3. Join Affiliate Programs That Offer Trials or Samples
A good strategy to turn any affiliate campaign into a magnet of sales and conversions is to join affiliate programs that offer trials or samples for the viewers to encourage more clicks.
While it can be difficult for affiliate marketers in some of the niches to get a consistent supply of affiliate programs that offer trials or samples, it's worth giving it a shot and checking out the internet to see if there are brands that offer trials or samples.
This is especially true when you end up promoting a high value product through social media, as this will probably be a tough decision to make for viewers who just see this video through you.
Instead, if the brand agrees to offer a trial or sample for interested viewers, it instantly boosts the overall conversion rates and significantly increases the chances of affiliates getting more sales.
For the affiliates, you want to make sure that when you find an affiliate program that offers trials or samples, keep an eye out for the cookie duration to make sure that you have enough time for a viewer to test the sample, and then make the full purchase.
If the cookie window or regulation is short, by the time they make the final purchase, you might end up losing affiliate earnings.
4. Create Mobile Optimized Affiliate Campaigns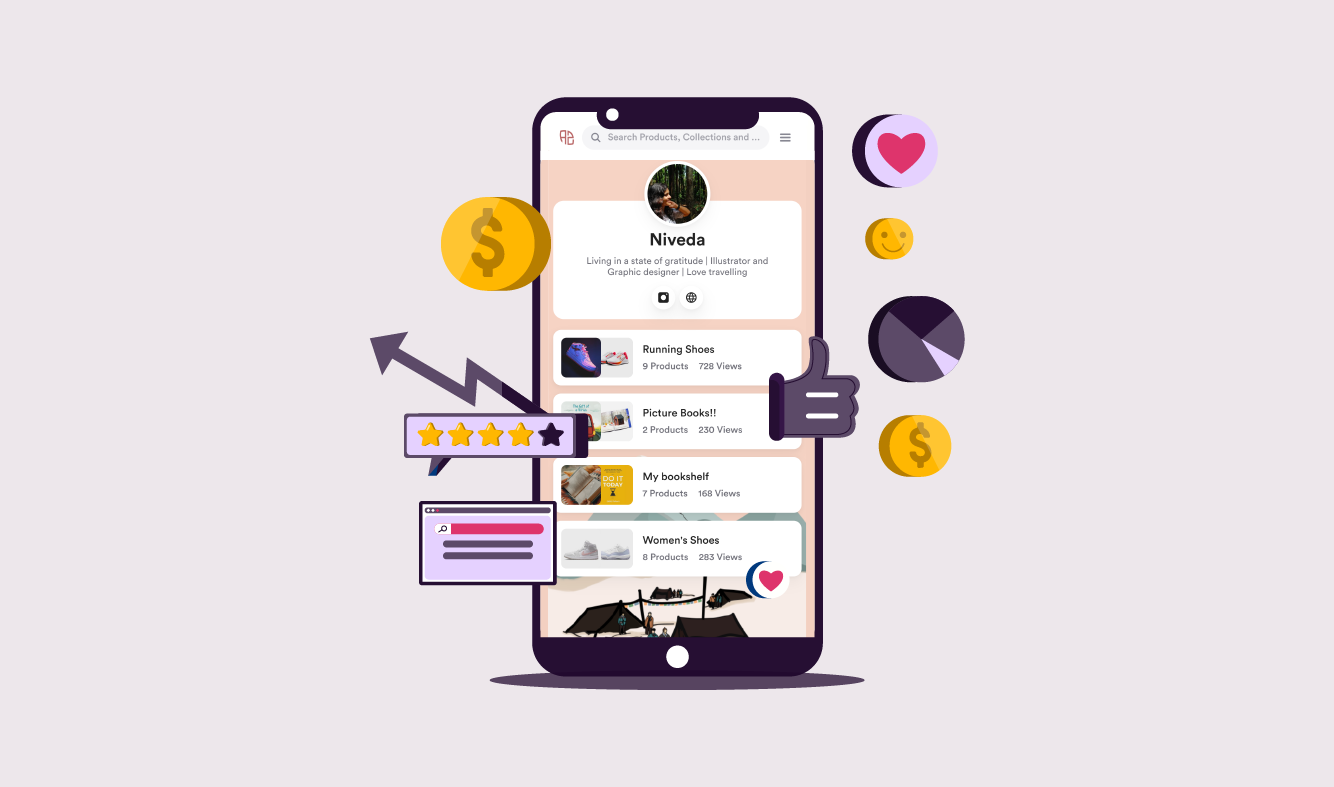 If there is one tip on how to succeed in affiliate marketing today, it has to be to give more emphasis on making any marketing campaign - optimized for smartphones/mobiles.
Mobile phones have come a long way from what they used to be, and most of the purchases across ecommerce are made through phone these days.
Take your own case as an example - how many people that you know make ecommerce purchases through a PC or laptop?
If the answer is a number, that's very less than the number of people making purchases through a phone, you now know why it's important to make affiliate campaigns mobile optimized.
The ad-invasion due to social listening, and aggressive product promotions have all made it almost impossible to browse any website on a browser without the ad of a product you previously searched or talked about appearing on your screen.
It's very human to check out the ad, and even make purchase decisions from there, and that's why you need to make sure that your affiliate campaigns look good when viewed through a mobile interface or a smaller screen.
Some essential tips for affiliate marketers to optimize affiliate campaigns for mobile would be:
Shortening longer affiliate links
Using compressed images to improve loading speed
Avoid use of too much text before affiliate links
Adding space or line breaks between multiple affiliate links
Using affiliate links that direct to mobile version of websites.
5. Build an Affiliate Showcase
When you approach brands for affiliate collaborations, there are two key determiners that brands of all shapes and sizes keep an eye out for before contacting you.
Your audience, and how much of them can become their potential customers, and your history of previous brand collaborations to get an idea of how much conversions they can expect.
If you have had successful collaborations with some of the most established brands out there, it's important that you bring this point out and create an affiliate showcase portfolio that features all of the leading brands, and collaborations you have associated with.
Having an affiliate showcase portfolio will also give brands more confidence to proceed with an affiliate partnership with you.
6. Conversion Rates Are More Important Than Commission Rates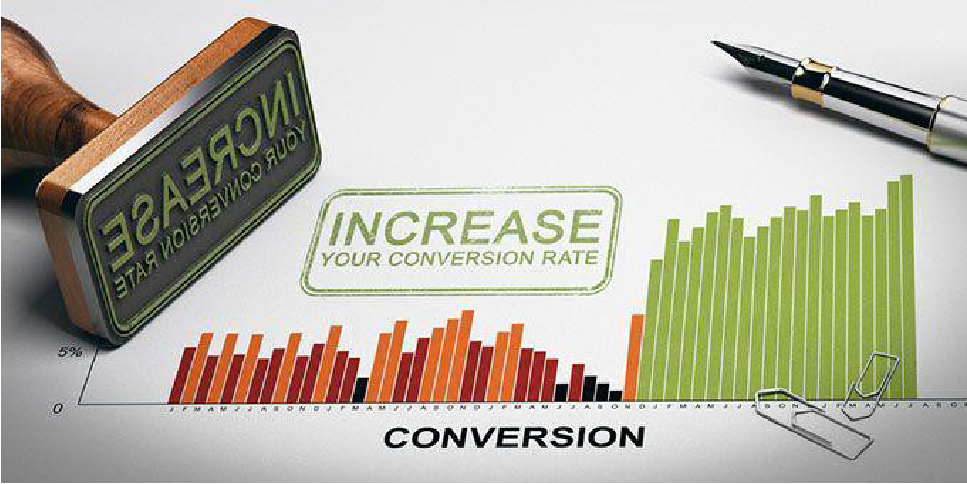 Looking at the bigger picture is much more important than looking at immediate gains.
Often times, affiliate marketers fall for the trap of making more money, and go for affiliate programs that pay more, from brands that are not as established as those that pay less.
The problem with these affiliate products and affiliate programs is that you would not get as many conversions as you had hoped for, by joining some of these affiliate programs, and in the long run, you end up generating less money than what you had anticipated.
To make things a bit more simple, consider following this scenario as an example:
You are a creator that comes across two affiliate programs. Let's call them A, and B. While A gives you $1000 per sale, B only gives you $100 per sale, but has a conversion rate of 20% whereas the conversion rate of A, the $1000 per sale is just 0.05%
You can easily get 20 sales for program B because of it's guaranteed conversion rate of 20% whereas it will be a challenge to even get one sale for the program A, simply because of how low the number of conversion rate is.
If you want to know how to succeed in affiliate marketing, remember this tip!
7. Join Affiliate Programs With Discount and Coupon Offers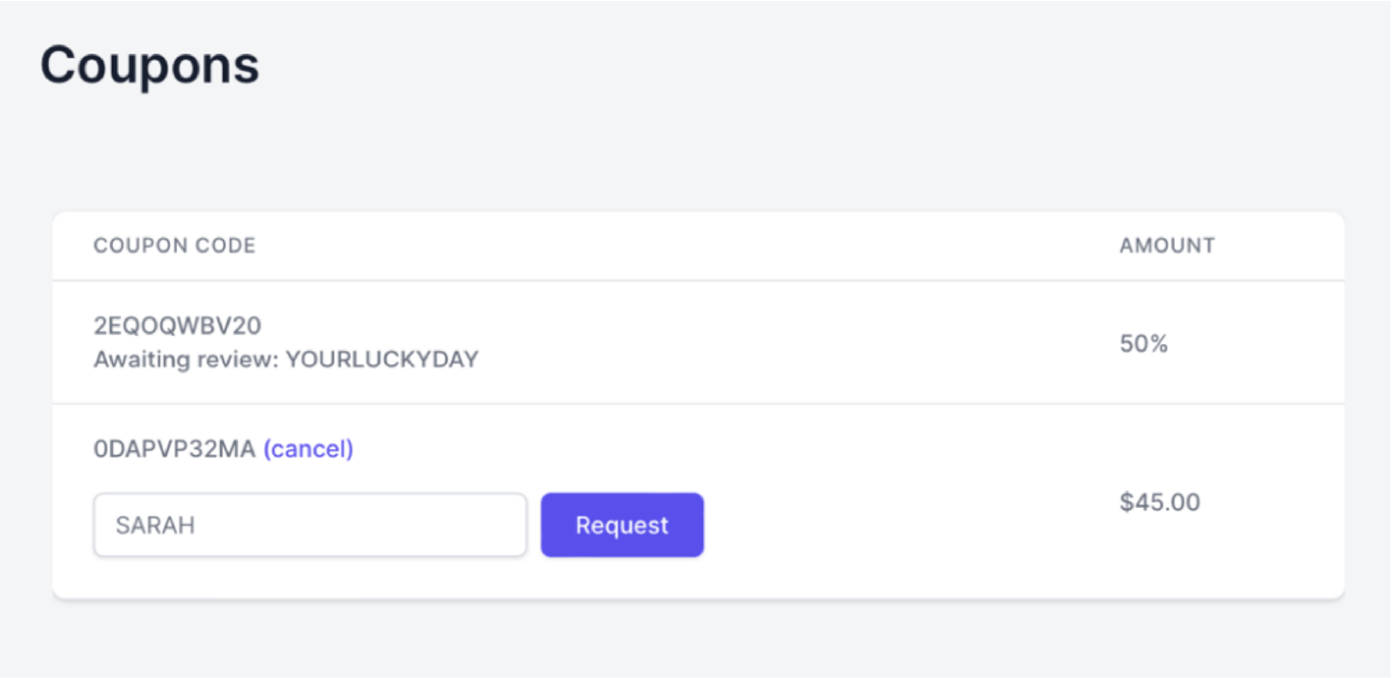 Adding a bonus on top of just the product is a great strategy to boost and improve the number of successful conversions on your affiliate program.
The best way to do this, is to join affiliate programs that offer discount codes or coupons along with affiliate commission.
These coupon codes or discount vouchers can then be shared with your audience and followers who might be tempted and more motivated to click on your affiliate links when they are guaranteed a further discount.
You can find affiliate programs like these across various coupon websites, cashback websites, comparison websites and content websites.
You can also enquire about coupon codes and discount vouchers to your existing affiliate programs by getting in touch with your point of contact for a particular affiliate program.
Most of the established brands out there do offer exclusive promotional codes to their affiliates that are often personalized and creates a better impression among your followers that can ultimately result in more sales and affiliate commissions.
8. Improve the Connection With Your Community
Affiliate marketing is built on trust, and creators who can gain the trust of their follower community can make a lot of money by promoting the right products through affiliate marketing.
It is very easy to get carried away with affiliate programs and you will often be tempted to do more affiliate campaigns with a wide variety of products - however, don't.
It is highly recommended to do only a few affiliate marketing campaigns instead of going all out if you wish to learn how to be a successful affiliate marketer.
When you give more importance to quality over quantity, you immediately shrink down the products you have on your affiliate marketing priority list and only the best products remain on the list, which guarantees to impress your audience.
You can also focus on products that align or cater to the interest of your audience when you do affiliate marketing in a controlled environment instead of promoting every single product out there.
So how do you find high-quality affiliate products? Keep these points in check:
Choose products that you like and feel to be genuinely good products that can help offer some value and return of investment that's worth the money they spend on the product.
Do a quality analysis and research for the product you got an offer to promote and see if it's an authentic product that is not tricking your viewers into believing it to be something else.
Evaluate the affiliate company or brand's reputation and see how they are viewed or looked upon as a brand offering quality products and services.
Be honest about your product reviews and do not add anything extraordinary just for the sake of creating content.
When a product checks green on all these queries, you know that you have a high-quality product to promote!
9. Choose Affiliate Partners With Good Landing Pages
The worst thing that can happen in an affiliate program is for viewers to click your affiliate link, head to the product's landing page and then not make the purchase.
While there can be several reasons for this to happen, it should definitely not be because of your affiliate partner's landing page that might have caused this decision.
Before joining any affiliate partnership, it's best to go through their website by yourself first, so that you have first hand knowledge of how likely you are to get conversions and purchases.
If the website has a poorly designed landing page, with overlapping layers, no security certifications, slow loading speeds, or multiple bugs that cause issues to the overall user experience, you cannot expect visitors to make a purchase from this affiliate partner.
On the flipside, if the visitor is able to navigate through a partner's page at ease, and complete checkout within a few minutes, that's guaranteed to bring in plenty of sales.
If you are preparing a checklist to see if the affiliate has a good landing page, here are some interesting things to consider:
Page loading speed - The product display, along with images should show up quickly. Pages that are unresponsive or have images that don't load gives a negative impression.
Good layout - The layout of the website should be easy to navigate and not confusing. Users should enjoy the experience of going through the product and checkout page.
Too many ads - While it's normal to have a pop-up ad, having too many ads can cause an impression of a suspicious website, and might demotivate people from making a purchase.
Security certification - To make an affiliate purchase, first time users to a partner website might have to enter private information like payment details. If the site does not have secure connection or certification, the browser might warn the user from not entering personal details and this will prevent conversions and sales. Only join affiliate programs of websites with secure connection certification.
10. Don't Work With Just One Affiliate Partner
It's quite normal to have favorites, the same can also be applicable for affiliate programs.
You might end up joining an affiliate program that turns out to be an instant success, and brings in a consistent flow of money that you grow attached to their affiliate program and stop joining any other affiliate marketing effort.
However, it is highly recommended for affiliate marketers who want to know how to succeed in affiliate marketing to stay away from this strategy.
When you depend too much on an affiliate program, and the brand suddenly decides to end their affiliate collaboration with you, or their affiliate program entirely, you have no backup in place.
If you are struggling to find brands that resonate with you, or affiliate programs that meet your niche, check out the Shopper Partnership Page to search, find and join the affiliate program of your favorite brand in just a few clicks.
This can significantly shatter your affiliate marketing revenue stream, and cause a dent on your overall net profit that you generate from your affiliate efforts.
Join multiple affiliate programs that align with your niche, but a best approach would be to only join one program or have one active affiliate campaign at a time to get the maximum conversions.
You can spend more time to optimize the affiliate campaign this way.
It's also important to do proper research when it comes to affiliate campaigns as you run the risk of ending up with a product that does not spark your viewers interest, and the end result will be an affiliate campaign that generates little to zero affiliate earnings on the long run.
Aim for at least 3 to 5 affiliate partnerships with different brands around the same time frame, and do affiliate campaigns for one brand at a time on a weekly basis to create a winning combination.
Final Words
No two affiliate marketing campaigns are alike, and no two websites or the users that run them, or the audience are alike.
As affiliate marketing campaigns are more of a personalized marketing effort where you collaborate with a brand that you align with or have similar interests in, there will be varying effects on how these tips shape your campaign results.
Just because we shared these 10 high-value and result-driven tips for affiliate marketers, does not mean that only these strategies would work for succeeding in making more money through affiliate campaigns.