Shopper is a free to use creator-centric platform, but there are paid subscription plans - Creator and Creator Plus that gives you access to certain value-added features on the platform.
However, you can register and start sharing product recommendations from day one with the free Shopper account and find the best shopping deals and product recommendations.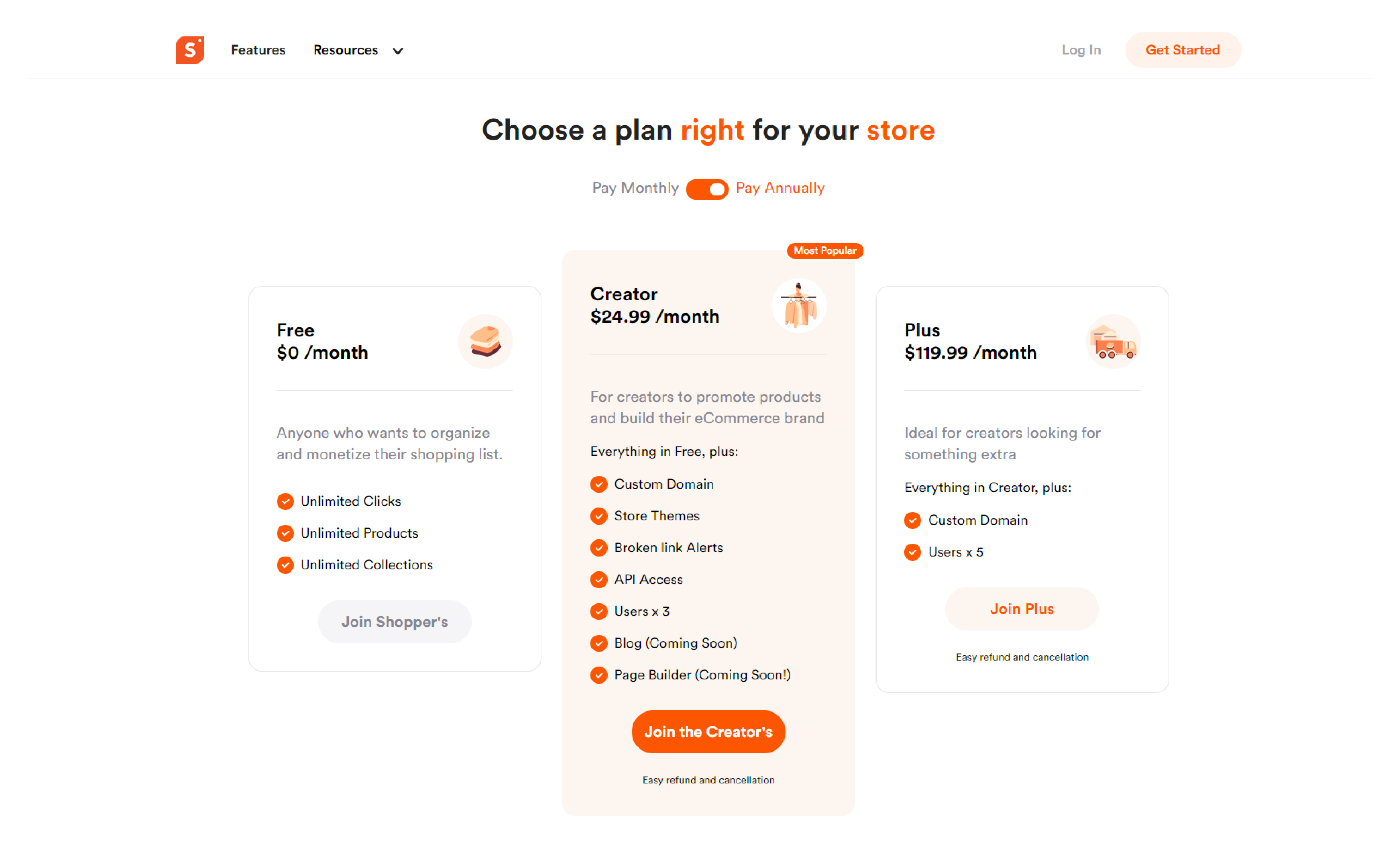 Shopper is also made up of multiple products which allow our community to upload coupon codes to save money, contribute to the platform, buy and sell digital assets, and engage with other members of the online community of Shopper.
You will not be charged any fee whatsoever for registering an account on Shopper.com. However, if you want to experience the full creator experience, we recommend that you go for some of the paid subscription plans.
For creators that want extra features like link break notifications, custom store themes, API access, and other related features, you can go for the Creator plan which costs $24.99/month or the Creator Plus plan which comes in at $119.99/month.