Verifying your website on Pinterest is a great way to unlock features like Pinterest analytics, ads program, statistics for your photos and much more.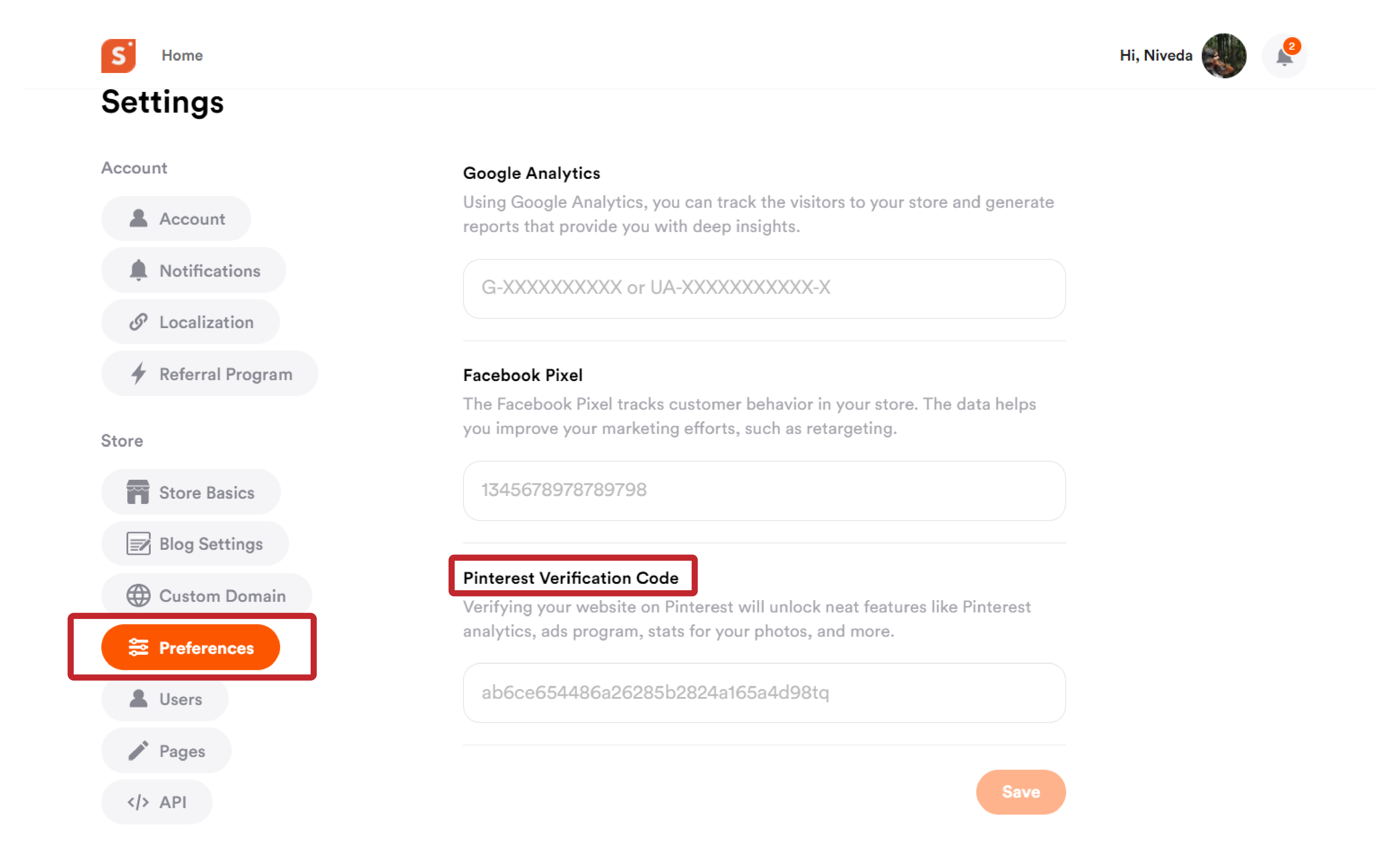 To verify your website on Pinterest, you need to add a verification code to your website.
Shopper supports Pinterest verification code, making it easy for you to unlock the full potential of your Pinterest account.
Adding your Pinterest verification code to Shopper is pretty straightforward.
Follow the steps we cover below to successfully add your Pinterest verification code:
Hover over your profile picture on your Shopper page
Click on 'Settings' from the drop down menu that appears.
On the left side menu panel of the 'Settings' page, scroll down to Store sub menu.
Look for 'Preferences' option and click on it.
The 'Preferences' tab includes Google Analytics, Facebook Pixel, and Pinterest Verification Code.
Next, head over to your Pinterest business account and click on 'Edit Profile'
Look for the claim website option under settings.
Click on the 'Confirm Website' option to get your Pinterest verification code
Copy the code, and come back to Shopper settings, and paste the code in the designated field.
Tap the Save button to save the changes to your Shopper page.