If you are adding a product that has a discount code, deal, or limited offer, Shopper allows you to tag it to a product
To tag a coupon or deal to a product, it must first be added to Shopper. To add the coupon/ deal, follow the steps below.
How to Add a Coupon

Anyone with a Shopper account can add coupons and share their recommendations with the broader shopping community. If someone checks out a coupon you add to get discounts, you get a commission for sharing the coupon.
That's right, you earn revenue by recommending and sharing the coupons you have with others who might need them. So what are you waiting for? Here is a step-by-step guide on how to add a coupon to your Shopper profile.
Open Shopper on your web browser.
Log in to your account and look for the "+Add" button.
It is located on the top right side of the homepage.
Click on "+Add" and move your cursor to "Coupon"
Tap "Coupon" to be redirected to the submit a coupon page.
Enter the store, coupon code, and coupon description and click next.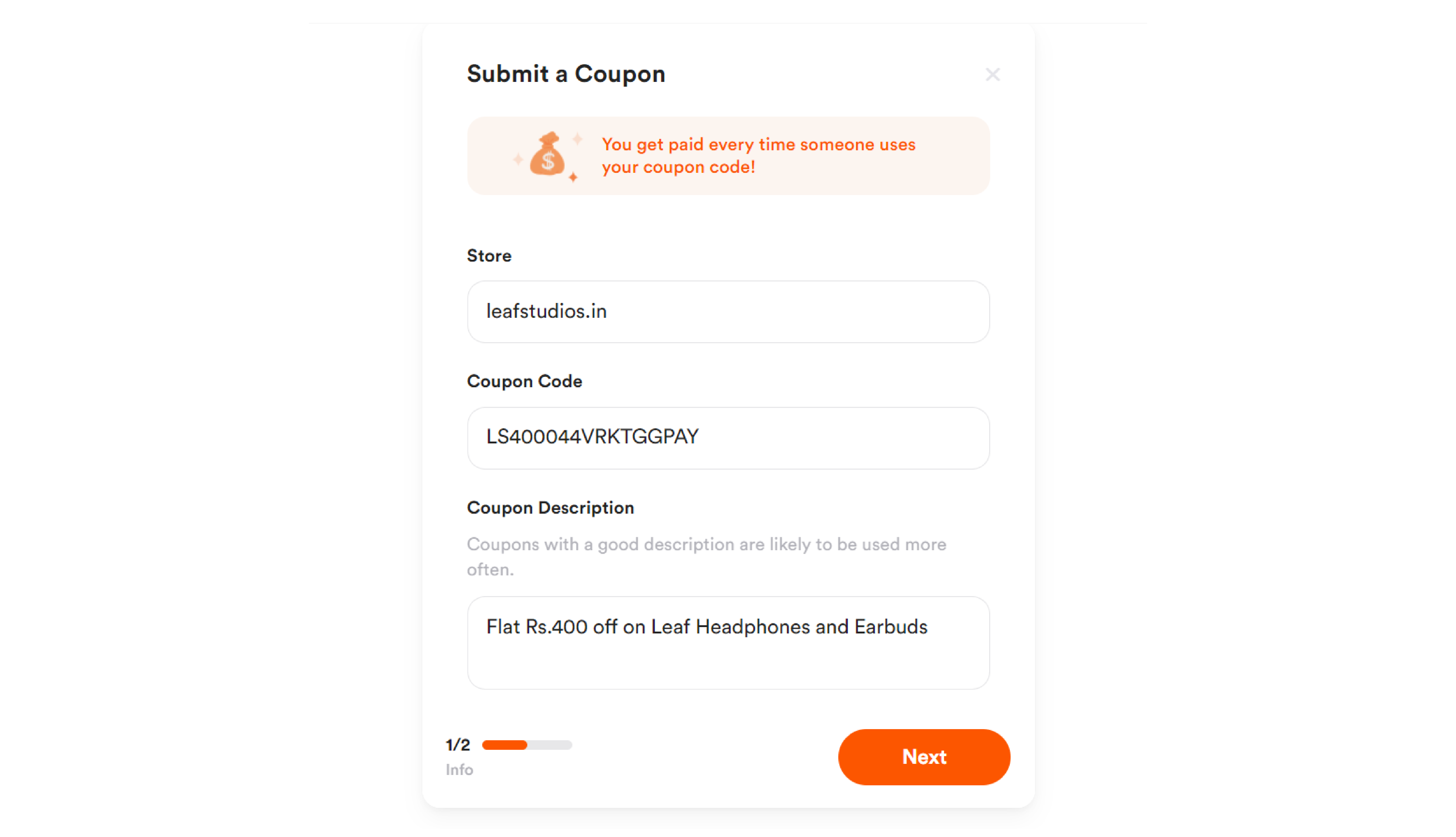 For faster approval, you can enter additional details like coupon expiration.
Click on submit when everything's done to have your coupon sent for approval.
How to Tag the coupon/ offer to the Product
Now that you know how to add a product and coupon/deal, the next thing you need to be doing is to combine products with your discount coupons, codes or offers to improve your payout.
Users are also more likely to buy a product from your collection if the product is accompanied by a further discount or offer that increases their savings.
Add a product by following the steps we covered until you get to the product description page. From there, you will need to add the discount coupon you have that is attached to the product you want to tag.
Follow the steps we covered above in "How to Add a Coupon" if you are unsure about how to add a coupon. Once you add the coupon, make sure that you copy the coupon URL.
From there, follow these steps to tag an offer to the product.
Go to Add a new product/ Edit the product you want to tag the offer
Fill in the required information like product name, monetization option and product review.
Now you need to copy the coupon URL (if you haven't already)
For that, open a new tab, head to your Shopper profile, and click on the "Deals" tab.
You will see a list of all the coupon codes and deals that you added on the profile here.
Tap the "Copy Coupon Code" option to copy or click on the share symbol, or scroll down, and tap the "Copy Link" option to copy the coupon URL.
Come back to the product description tab, and click the checkmark on "Add a Coupon or Deal"
Paste the copied coupon code URL in the field below.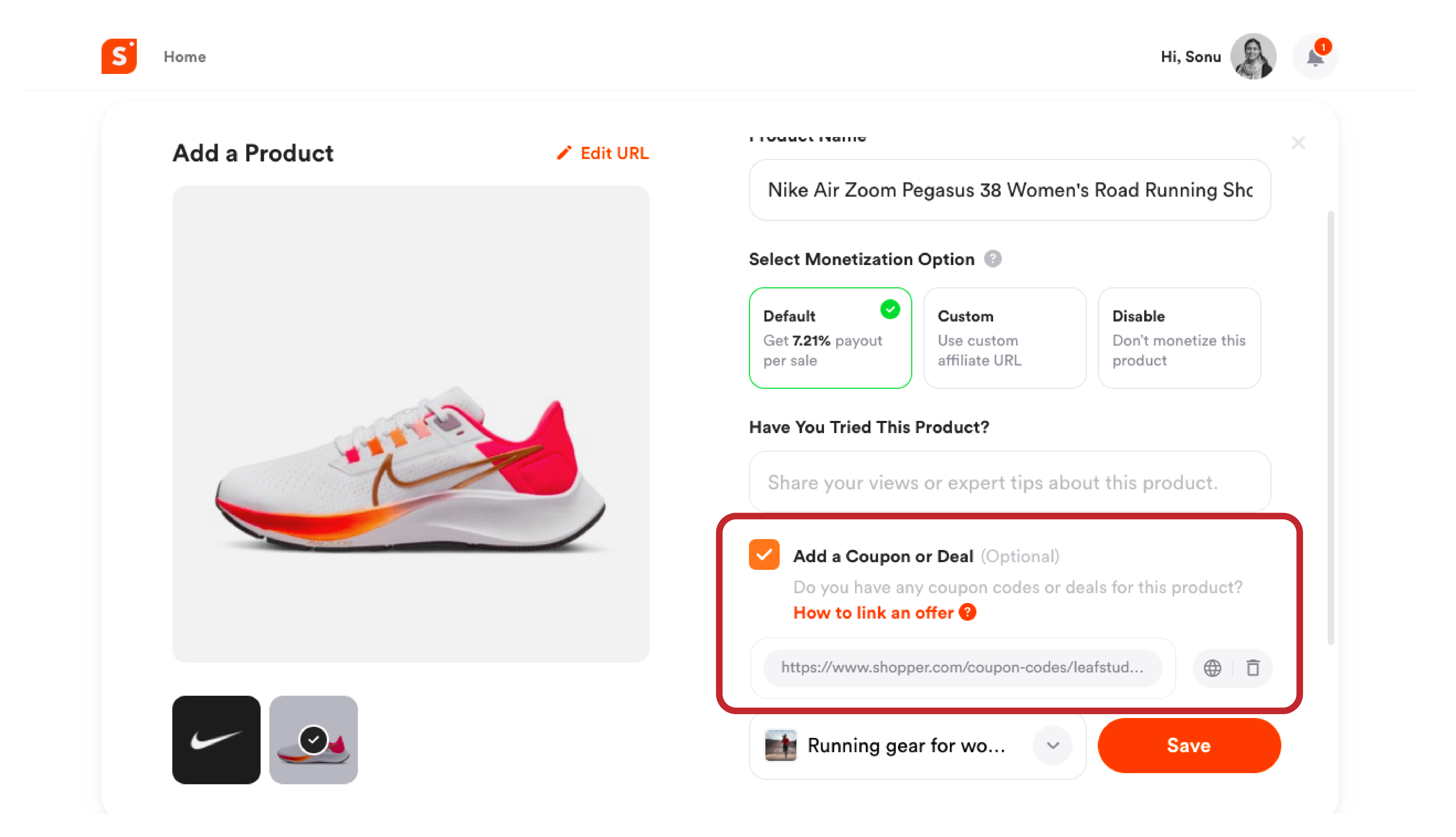 Make sure the discount offer or coupon code you are sharing is not expired and valid.
Click on "Save" to add your product with the offer tagged on it.