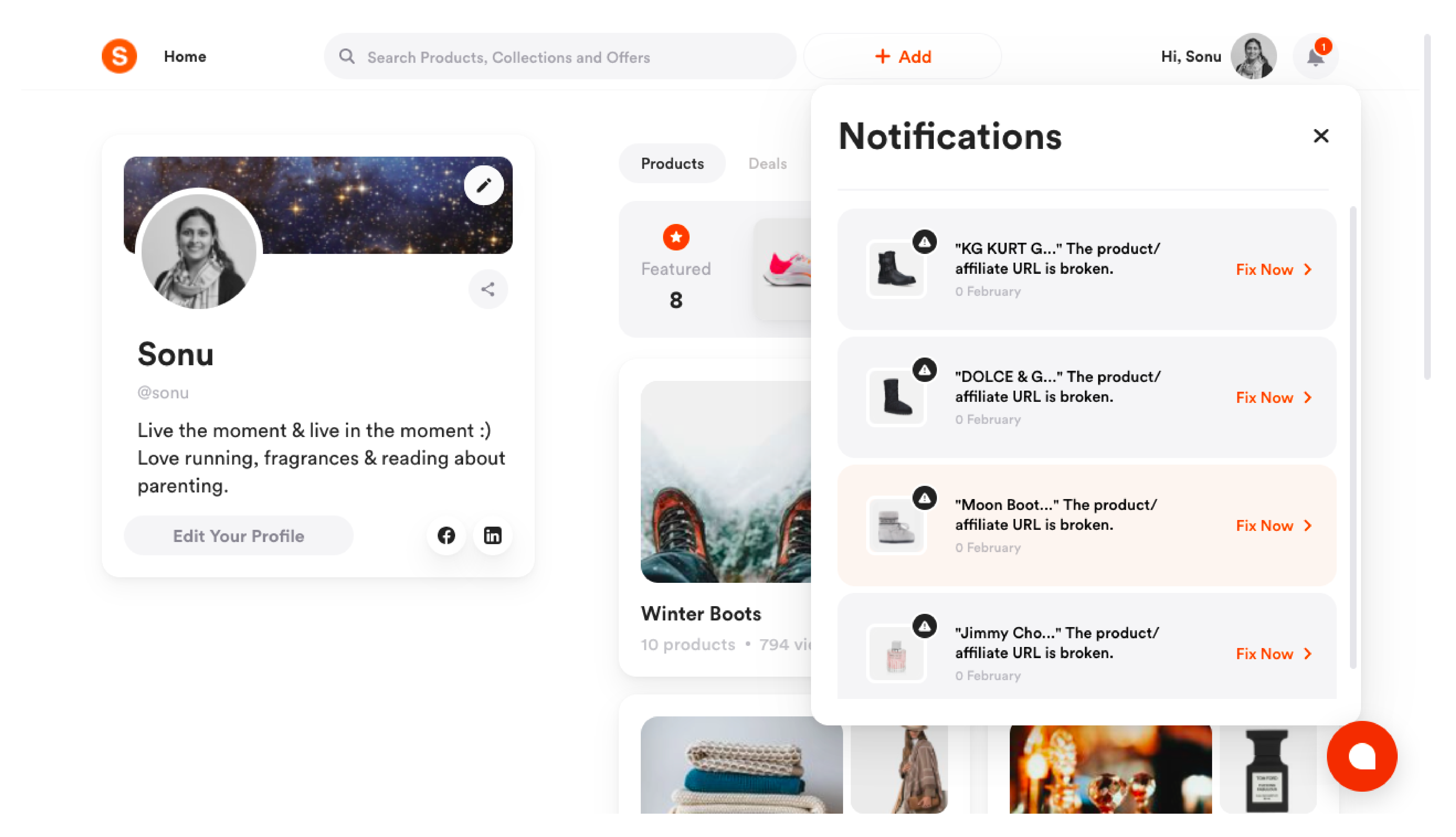 Having affiliate links or products break is one of the main problems marketers face when promoting products.
This can lead to revenue loss and bad user experiences. Shopper provides you with the best possible solution to this issue which alerts you whenever an affiliate link or product URL breaks.
Whenever an affiliate link breaks or stops redirecting users to the product page, you will now be notified on your Shopper profile that your affiliate links have stopped working properly.
Please note that in order to enable link break notifications on your account, you must have the Creator or Creator Plus plan.