TikTok
Best Ways to Earn Money from Your TikTok Account
Earn the maximum from your TikTok account by unlocking some of the best ways to earn money from your TikTok account. Follow our step by step guide on best ways to earn money from your TikTok account for all the information you need.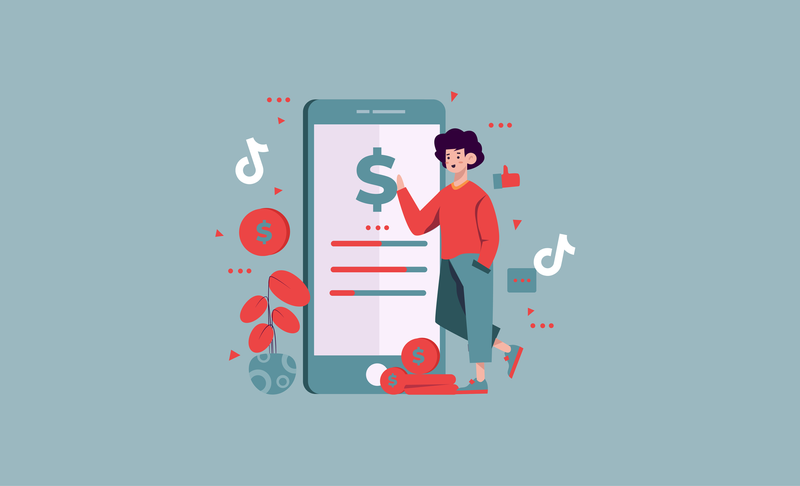 TikTok has come a long way from being just a platform to share videos.
Today, TikTok is home to thousands of innovative creators, and influencers, along with some of the most popular brands, and corporate companies out there today.
There are an infinite amount of possibilities to create content, and earn money on TikTok today.
However, in most case scenarios, creators fail to make the most of this situation as they don't really know the best ways to earn money from TikTok.
That's why we have curated a list of some of the best ways to earn money from a TikTok account.
By the time you are done reading, you will have a good understanding of how to monetize your TikTok account and generate revenue regularly from your TikTok content.
Can You Make Money from TikTok?
Gone are the days when social media platforms were just there to entertain your followers.
Today, almost every creator-centric social media platforms like YouTube, Twitch, Instagram, and TikTok all offer plenty of different ways to get your content monetized.
There are many full-time content creators who consider the social media platforms they create content on, as their primary source of revenue.
When it comes to making money on TikTok - you have these different verticals to consider like brand collaborations, joining the TikTok Creator Fund, influencer marketing, and many more.
So yes, you can definitely make money from TikTok.
There are differences in how much money you can make from TikTok depending on the number of followers you have, and the number of views, and engagement your account generates.
However, once you grow past 100,000 followers on the platform, you can easily make anywhere from $200 to $1000 per month on average.
What are the Best Ways to Make Money on TikTok
There is no definite answer to this question, as no two TikTok accounts are the same!
Everything from the overall engagement your account generates, to the total number of views, type, and geography of your audience, the niche you focus content on are all different.
The brands you collaborate with, and the level of growth your TikTok account is currently in, are all major determiners as to how much revenue you can generate on TikTok.
While channels with an active audience and lots of followers can easily make $100,000 to $250,000 on their TikTok accounts, smaller accounts may only make a quarter of this.
If you have a passive audience, it can further reduce the revenue you generate, as the engagement you generate is comparatively less.
Now that you have a general understanding of TikTok monetization, let's take a look at some of the interesting and best ways to make money on TikTok:
1. Build and Sell TikTok Accounts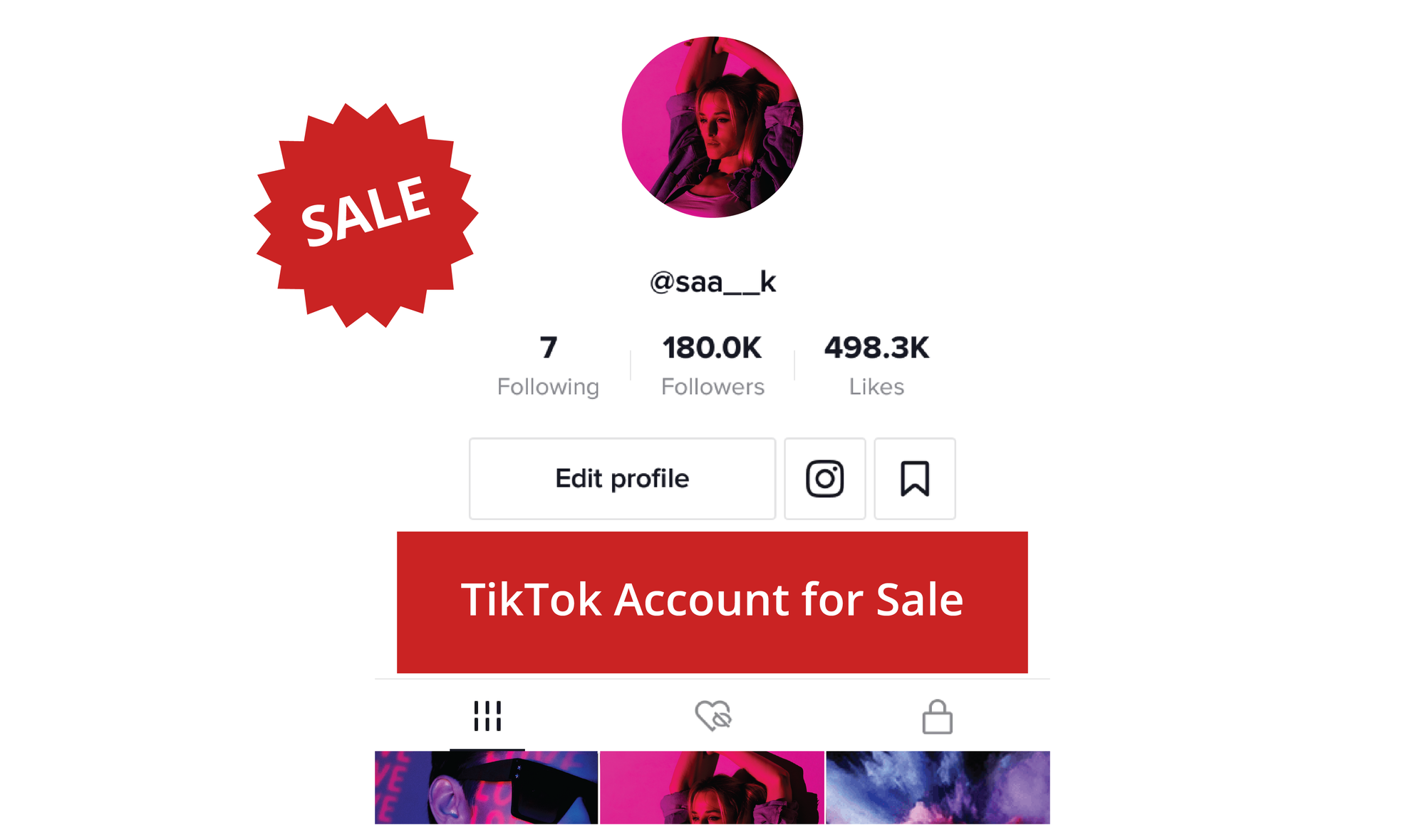 Let's start this curated list of the best ways to make money on TikTok in a more unconventional way.
Yes, TikTok monetization is great for creators that have an established audience, and know how to drive traffic to their content.
However, if you are a creator that's finding it difficult to get collaboration and sponsorships, building and selling TikTok accounts is a great way to earn some quick bucks.
The game plan for doing the same is pretty straightforward!
Focus on some of the popular niches, and industries that are most common on TikTok like unboxing, beauty, skincare, or challenges.
Make sure you give the account a generic name and don't add anything personal like your picture.
Why? Because you want the audience to remember you by your content.
When you sell this account to someone who wants to kickstart their TikTok career, it will be easier for them to build from what you have already created.
You can charge whatever you want for most of these TikTok accounts, and there will be buyers.
The more followers you manage to add, the better your payout and bargain will be when it comes to selling these TikTok accounts.
2. Reach Out to Artists and Get Sponsorships
TikTok is constantly evolving as a social networking platform.
Monetization practices on TikTok and the different ways you can generate revenue from your TikTok account also change from time to time
A few years back, sending a cold e-mail to an artist about possible collaboration on TikTok would have been a stupid move, that would never yield any result.
Today, it can lead to possible sponsorships!
Artists, celebrities, and musicians are all looking to get their new work out there to the maximum audience.
There are also musicians that have made their tracks very popular through TikTok by giving free audio sponsorship to creators.
Creators get full access to audio tracks that can be used in their videos on TikTok for a fixed payment in these kinds of audio sponsorships.
That's why they are more than ready to collaborate with influencers and even smaller creators.
So how do you land yourself in such sponsorship with artists?
Well, there is no guarantee that this will work, but you can send them an e-mail, reach out to their social media handles, or tag them in a post or comment to get their attention.
Someone from their social media team is sure to reply if you have enough followers on TikTok that meets their engagement or campaign requirements.
3. Use TikTok Referral Links to Unlock TikTok Rewards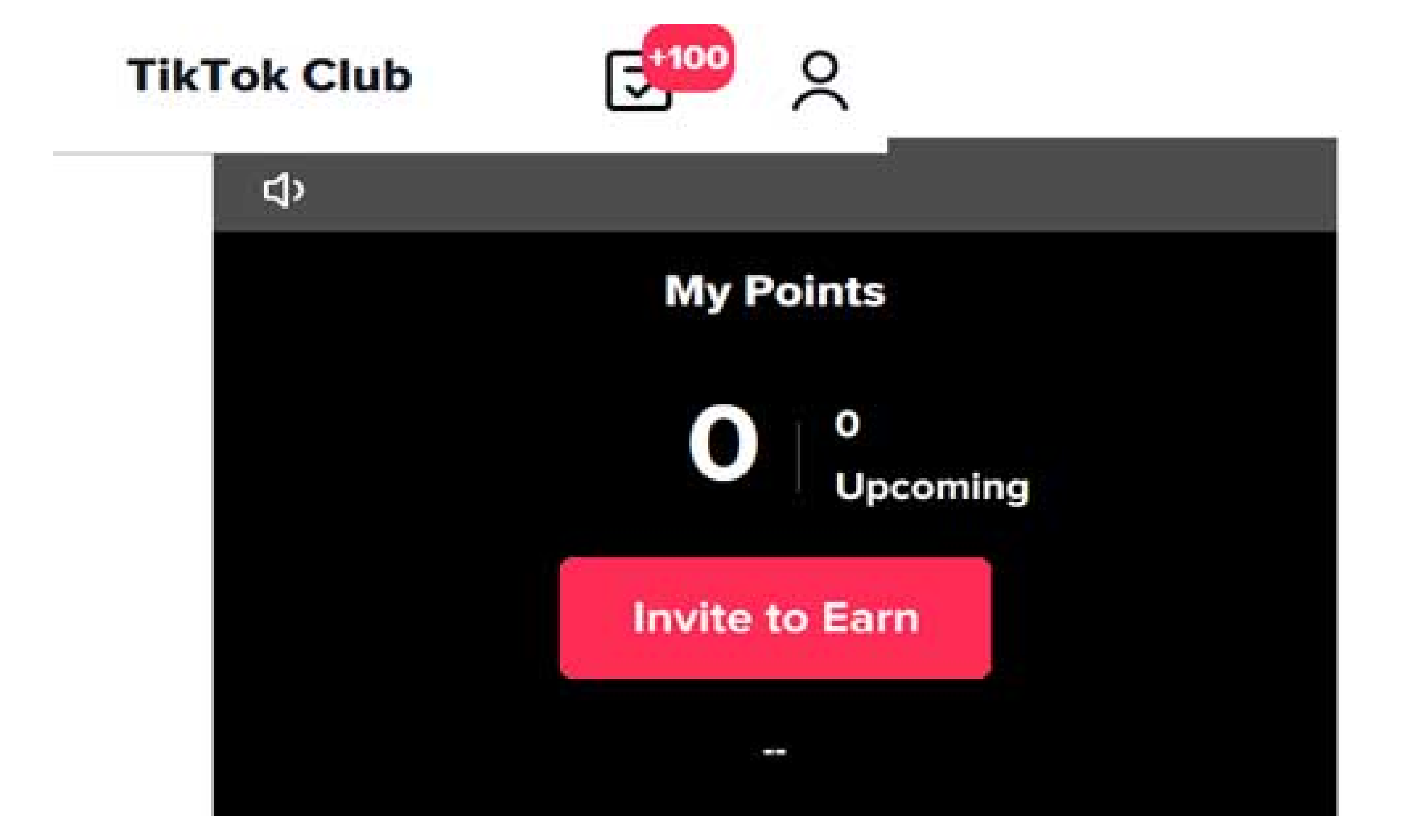 If you are a creator who is new to TikTok or don't have enough followers to join some of the monetization programs of TikTok, there are still ways to make money from the platform.
Now if you haven't come across TikTok rewards as of now, we highly recommend you to check out the following steps:
Head over to your TikTok profile by clicking the profile icon.
Next, tap on the "Coins" button from the top left corner of the screen.
You will be redirected to the rewards page
From there, you need to click on the "Invite" button at the top of the page.
Next, make your way to the "Earn Points" tab.
Click on the "Invite" against your referral code or select the "Copy" button.
Now that you have your unique referral copied, the only thing that's left to do is ask a friend or follower to use your referral link to download and sign-up for TikTok.
When they do that, you earn TikTok rewards!
Alternatively, you can also earn rewards by taking part in events mentioned on the activities page, watching videos, and once you have enough rewards, they can be redeemed at the click of a button.
There are many ways to redeem TikTok reward points, depending on the region/country you are based.
While some countries let you transfer the money to your bank account, there are other countries that only have the option to redeem gift coupons or vouchers for points.
All the reward redemptions you have access to will be displayed on the Rewards page.
4. Publish Sponsored Products from Different Brands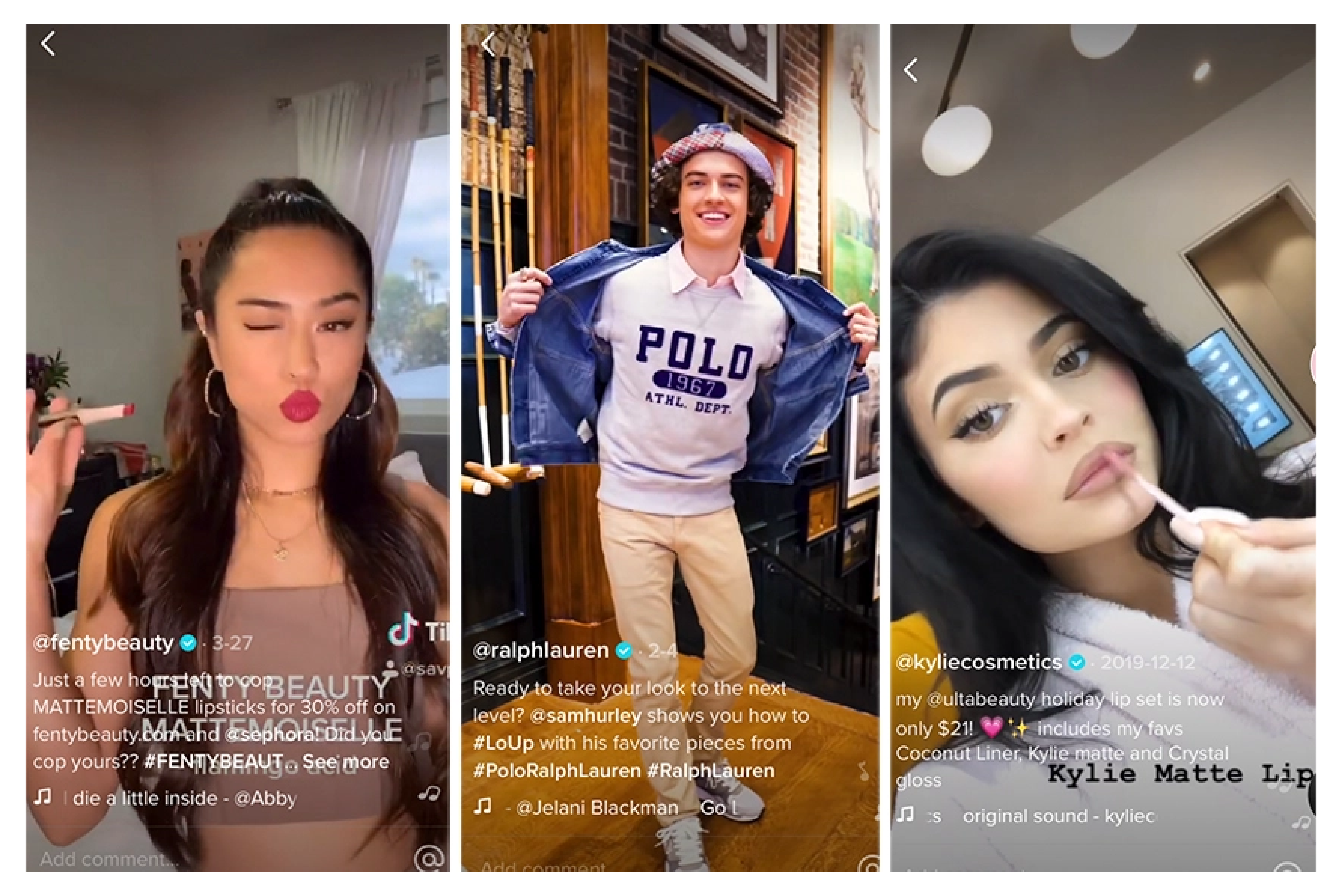 Sponsored posts where you come to an agreement with a brand to promote their product or services are a great way to generate consistent revenue on your TikTok account.
However, the only downside to this method of TikTok monetization is that you need to have a considerable number of followers on TikTok to get the maximum revenue.
So what exactly are sponsored posts on TikTok?
Basically, brands will pay you to create content that features their products and services.
When you share this on your TikTok feed, your followers, and new viewers that come across your content will both get to know about the brand, and its products or services.
So how do you get brands to collaborate with you for sponsored posts?
Well, there are two ways to do this - You can either focus on building your audience and wait for them to reach out to you, or approach the brands and pitch in your willingness to do sponsored content.
Don't worry about the number of followers you currently have.
You can always find all kinds of different brands. While some of the established brands might be looking for TikTok accounts with 100K followers and above, there could also be smaller brands that are more than happy to work with smaller creators.
5. Setup Your Own TikTok Shop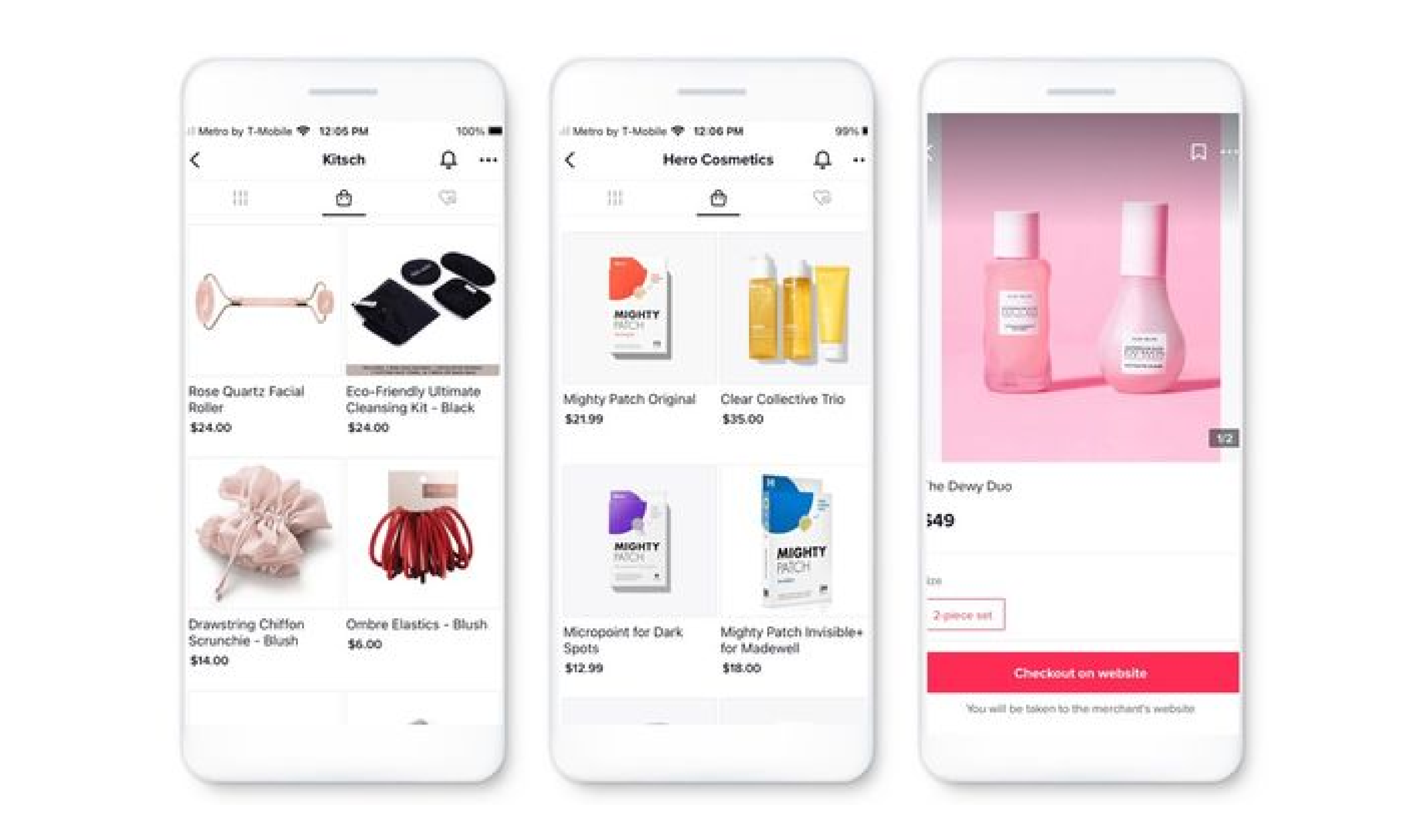 Shopping recommendations from TikTok are a growing trend among many users on the platform.
That's why TikTok recently introduced its own shopping integration to TikTok which makes it accessible for any creator to set up a TikTok shop on their profile.
By knowing how to drive more visitors to your TikTok shop, you can sell almost anything.
This also significantly boosts your overall discoverability and branding. Creators with TikTok shopping enabled have much greater chances of landing partnerships with brands.
Enabling TikTok Shopping is also pretty much straightforward, and you only need to follow a few simple steps to do the same.
It should however be noted that you need access to a business account to set up a TikTok shop.
There are also third-party apps with TikTok shopping integration enabled that can be downloaded from Google Play Store and Apple App Store.
How Can Shopper Help Increase Your TikTok Revenue?
When it comes to monetizing your TikTok account, you need to funnel viewers to your videos, product recommendations, and affiliate links.
However, because TikTok is a platform that only allows you to add one clickable link to your TikTok bio, this can be quite a challenge.
By having a Shopper account, you will only need to share one link to direct viewers to all your videos, product recommendations, and affiliate stores!
Yes, that's right!
Sign up to Shopper.com today and get your custom domain, personalized storefront, customizable themes, and affiliate monetization for your TikTok account.
Once you activate an account, set up your product recommendations into neat collections, connect your affiliate accounts like amazon associates, and get more clicks instantly.
Simply add your Shopper link to your TikTok bio, and whenever someone clicks on it, they will be directed to your Shopper page which will feature all the products you wish to share.
With features like auto monetization, link break notifications, and custom domain, you can be assured of not missing out on any affiliate revenue!