10 Gifts Ideas for Your Mom in 2019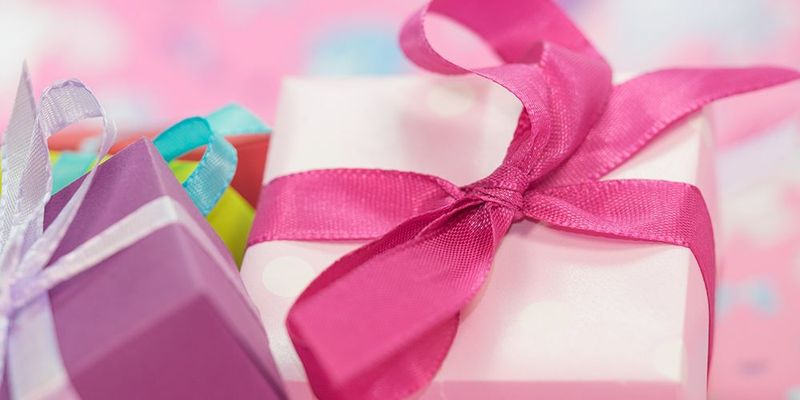 Mom is an unparalleled three letter word that doesn't have an equal in the world we live in.
When reminded of mothers love rushes to our hearts and fills it to the brim. For all that she does for us we might never be able to repay her in kind. Yet, we can try.
Your mom is special and that's why we compiled this list of special gifts you can give her.
Make her happy.
1. Kate Spade "Heart of Gold" Bangle Bracelet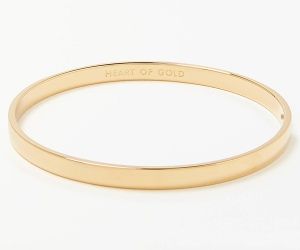 Who does not love their mom? Being a gift from God why not give her a gift which embodies her golden heart. Kate Spade "Heart of Gold" Bracelet is the best choice for your kind mother with a heart of gold.
2. Mama Bear Necklace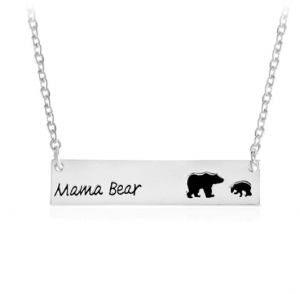 This Mama Bear necklace features a silver mama bear leading her cute little cubs in a row following one another looks an excellent choice for a gift to gift your mom. It's one of the best things I chanced upon in 2019.
3. Mom Coffee Mug
Coffee Mugs with nice, motherly quotes quotes on it penned in an elaborate beautiful hand reminds her how special she is for you every time she uses it. A coffee mug is almost everyone's morning routine.
4. Amazon Echo Dot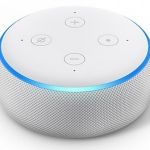 Amazon Echo Dot is a voice control virtual assistant which works on your voice command. After a long hard work when your mother wants to relax she can command Alexa to play music, news, weather report, control lights, etc.
5. Fitbit Versa Smart Watch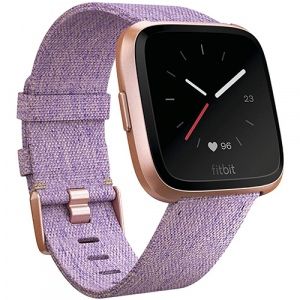 Fitness is very essential for everyone and for your mom too. The adage "Health is Wealth" is true for everyone despite their age. Every day she does multitasks and in that space forgets to keep an eye on her health. By gifting this Fitbit Versa smart watch your mom reaches her health goal smartly. It can track heartbeat rate, sleep time, exercises, and calories burnt. It can work on Android, Windows, and Apple phones and devices. It sports a long lasting battery too.
6. Kendra Scott Tessa Earrings
Why let your mom's ear be empty or she have dull earrings. Gift your mom shiny and sparkly Kendra Scott Tessa Earrings. This earrings alone will double her charm.
7. Heart Pendant Necklace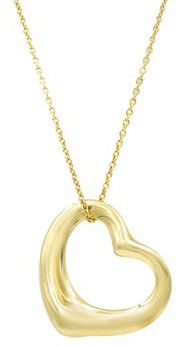 Mom lives in our heart and also she is the heart of our home and family. Gifting a heart pendant necklace made of 18 karat gold will make her feel special. The inscription on it which can be customized to indicate the special relationship you share makes it extra special and makes your mom feel loved.
8. Tempur-Pedic Pillow for a Queen
After a long day at work is your mom struggling for better sleep at night? Gift this pillow which is filled with Tempur micro-cushions which gives your mom a relaxed sleep. The price is slightly higher but the pillow is unparalleled in comfort.
9. Ninja Blender/Dicer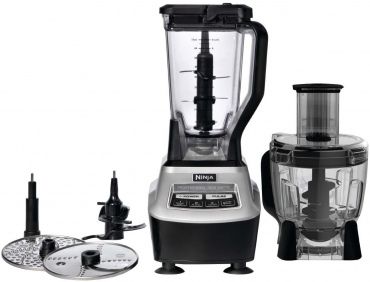 The Ninja Blender comes with 1000 watt motor power that can blend fresh as well as frozen fruits and vegetables. Gift this and make your mom kitchen life easier— as the one-stop solution for blending, pureeing, dicing and so on. You can get fresh and tasty fruit juice whenever you want. It isn't something most moms can't live without.
10. Dogeared "I Love Mom" Pearl Necklace
Why leave your mom's neck empty when there are so many pretty necklaces available? Gift your mom beautiful Pearl necklaces which sports a beautiful pearl at the center.
Concluding thoughts
What do you think of our top ten ideas for gift-giving to your mother? Please share your thoughts in the comment section below.