Our WordPress Plugin allows you to add and display all the products on your Shopper store.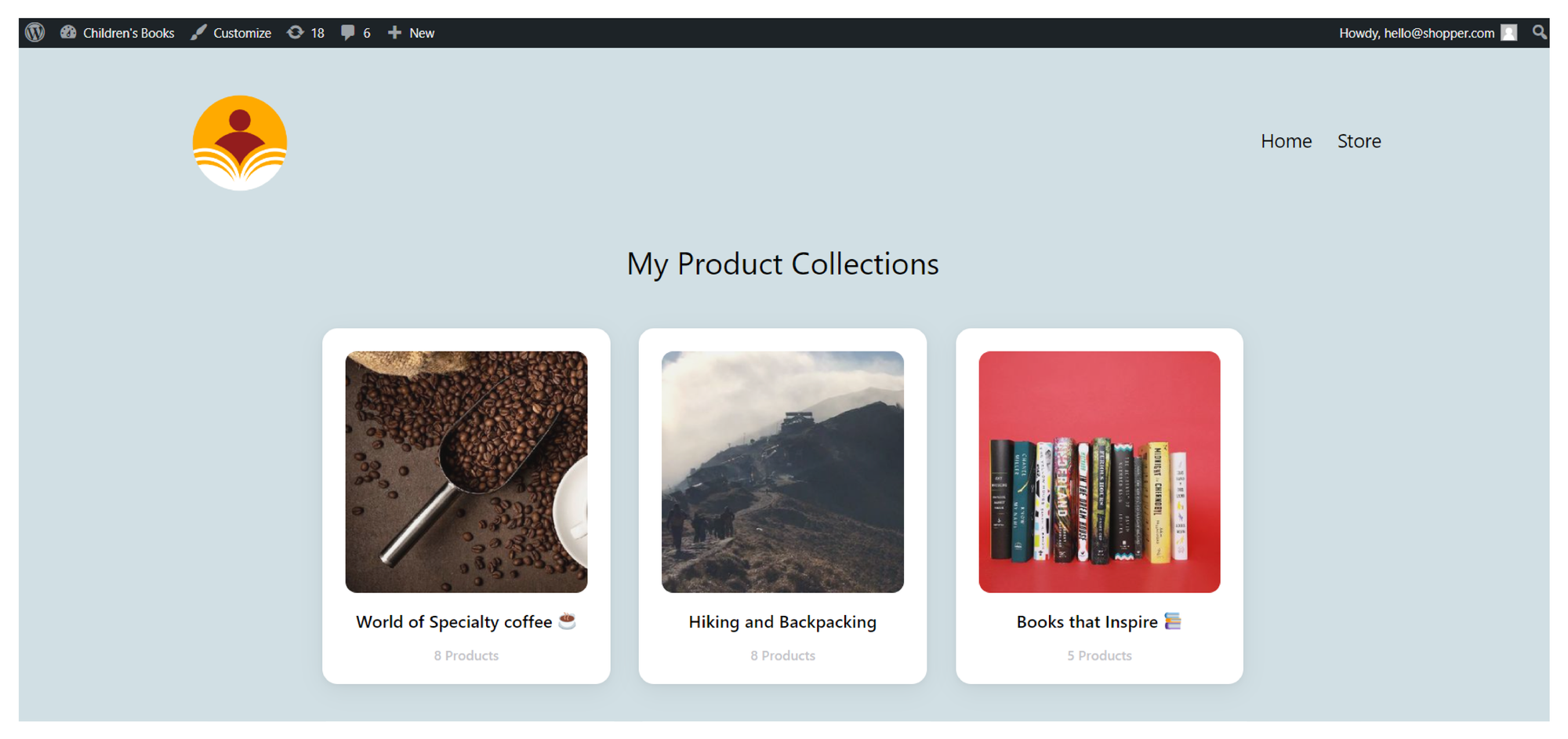 If you want to display all of your products in one place, you can do that by following the steps we cover below:
Step 1
Once you have logged in to your Shopper.com WordPress plugin, select the plugin and look for the 'Store Settings' tab on the menu panel of the Shopper plugin.
Step 2
On the 'Store Setting' page, click on the greyed out 'Activate Page' option to share all your Shopper products on a WordPress page and highlight the same.
Customize your page as required with the help of different options from the Store Settings tab.
You can define the number of products you wish to share, edit the store slug, add number of collections per page, number of products per page, what should be shown on the page (collections or products), and enter the title as per your requirement on what needs to be displayed.
The numbers you define in the customization page will design how the products will appear on your WordPress page.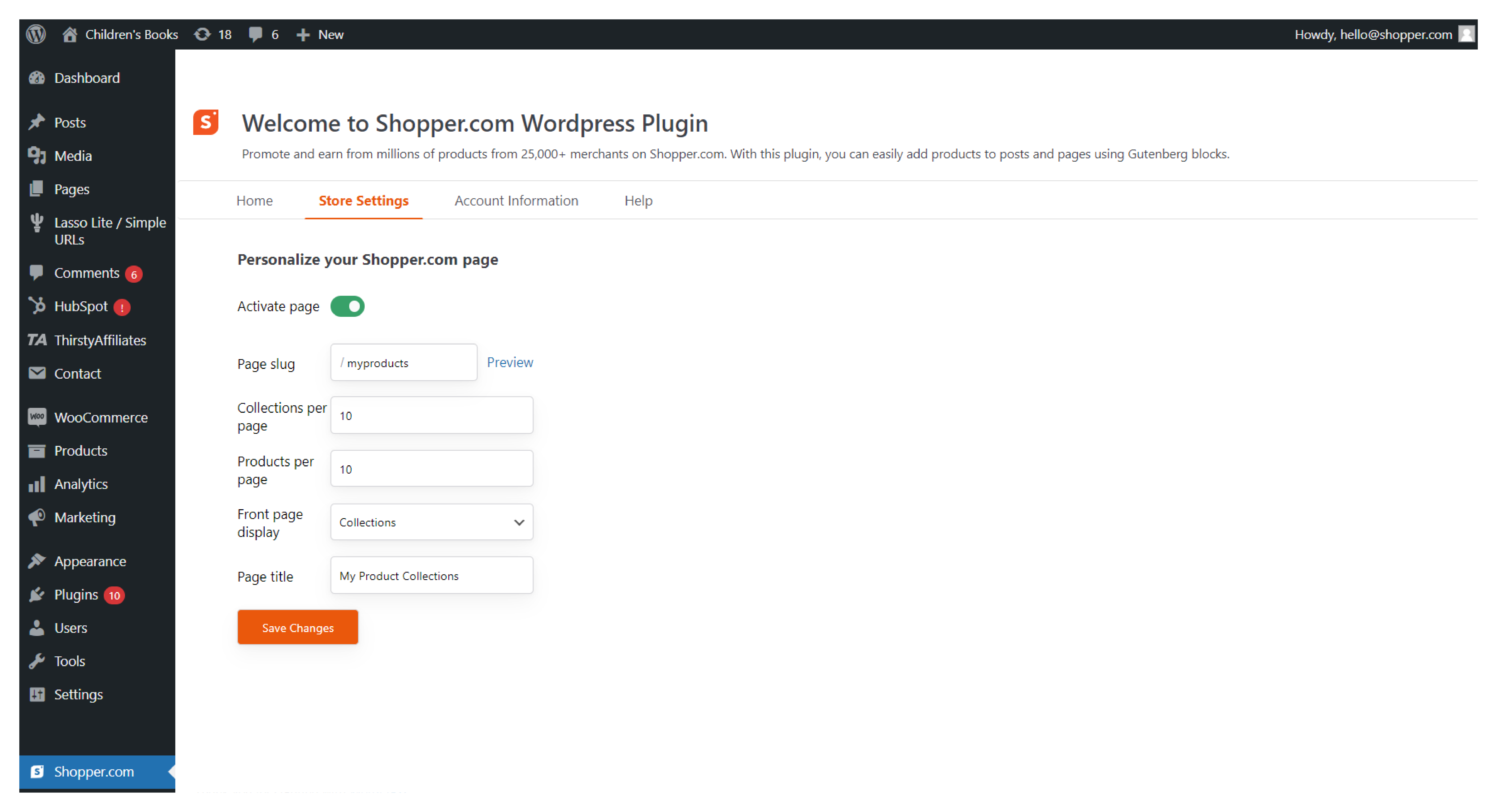 Store Settings
Here is how the different options under the 'Store Settings' tab will reflect on your WordPress Store integration:
Page Slug: Add the slug for your page to decide where the page with products should appear. We recommend  you to use generic terms like "products", "store" or "mystore" for ease of accessibility.
For example: https://booksforchildren.xyz/store/
Collections Per Page: Enter a numerical value of how many collections you wish to showcase on one of your WordPress store page(s).
Products Per Page: Enter a numerical value of how many products you wish to showcase on one of your WordPress store page(s).
Front Page Display: Use the front page display option to setup what you want to show on the first page. You can choose to either showcase your products or showcase your collections on the first page of your WordPress store depending on your personal preferences. Select one from the two options in the drop-down to choose the one you need.
Page Title: This is the central text that will appear above the product or collection you decide to showcase on your WordPress Store.
Click on "Save Changes" once you are done customizing to save your WordPress page.
---