Your Last-Minute Halloween Shopping Guide - Interesting Facts and the 10 Best Online Halloween Stores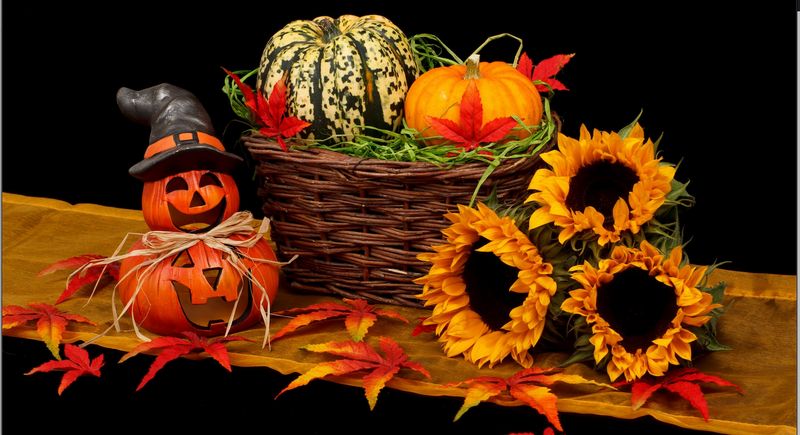 Finally, it's that time of the year when we can dress up in the scariest way, go door-to-door asking for 'trick or treat', enjoy carving the pumpkin out, put on the autumn decor at home, lighting bonfires, or even gate crashing into someone else's Halloween costume party! This is also the time for many to go shopping and enjoy the All Hallow's Day in style.
We've put together a guide that you can use for shopping during Halloween.
Top 10 Online Stores to Buy Halloween Essentials
It's official, Halloween is the time to make that scary style statement ;). If you haven't already bought your Halloween essentials, you can shop to your heart's content from the top ten stores listed below for the best Halloween party costume in 2020. Some stores offer great deals and  coupons, which means even more savings!
Big Lots
Shop from Big Lots for frightfully low prices on Halloween decorations & more in 2020! Find spooky good deals on animated Halloween props, candy, costumes and decor. Big Lots has several offers and discounts on their store. Click here to use our Big Lots Coupons.
Buy Costumes
Check out Buy Costume's latest collection of Halloween costumes for adults and kids. They also sell decorations, props, and accessories for Halloween with best deals. Click here to use our Buy Costumes Coupons.
Costume Super Center
Costume Super Center offers free shipping and 20% off on their super selection of costumes for adults, kids and babies. Browse for the fantastic selection of brand new 2020 Halloween costumes and get great prices with same-day shipping at Costume Super Center. Click here to use our Costume Super Center Coupons.
EZ Cosplay
EZ Cosplay is one of the most popular online sellers of Halloween costumes and props if you want to dress up as your favourite anime or movie character! EZ Cosplay offers finest quality Halloween costumes at chillingly low prices. Click here to use our EZ Cosplay Coupons.
Halloween Costumes
Discover the biggest and best selection of unique Halloween costumes at Halloween Costumes. They offer popular Halloween costumes for kids, adults in popular themes like Disney, Star Wars, Marvel etc. Get fast shipping and price match guarantee on costumes and Halloween decorations. Click here to use our Halloween Costumes Coupons.
Halloween Express
At Halloween Express you can find the largest collection of Halloween costumes, accessories, props and decorations. Bring your Halloween costume ideas to life with their exclusive styles. Click here to use our Halloween Express Coupons.
Trendy Halloween
Trendy Halloween has an amazing collection of costume themes like Aliens, Pac Man, Disney, Joker etc. They are always updated with the latest trends and you can also read their costume suggestions and ideas. Click here to use our Trendy Halloween Coupons.
Halloween Mall
Check out the Halloween mall for their latest collection of Halloween costumes for adults and kids. They also sell decorations, props, and accessories for Halloween with best deals. Shop for an enormous collection of Halloween costumes at Halloween Mall. Click here to use our Halloween Mall Coupons.
Spirit Halloween
Shop Spirit Halloween for an incredible selection of Halloween costumes, Halloween decorations, Halloween accessories, and Halloween makeup. They are offering good deals and savings on different products. Click here to use our Spirit Halloween Coupons.
Wholesale Halloween Costumes
At Wholesale Halloween Costumes, you can find a great collection of Halloween costumes, accessories, props and decorations. As the name suggests, the prices are spookyily low. Click here to use our Wholesale Halloween Costumes Coupons.
Tips to Save Money on Halloween Shopping
1. It's crucial to Plan Ahead. Planning helps you understand your budget and chances are you won't accidentally exceed them.
2. Sell Last Year's Costume; sell it to earn money towards this year's purchase.
3. Halloween costumes with slight defects make them unsellable at full price, So Ask About Costumes With Defects to save some money on costumes.
4. Use Vouchers or Coupons when it comes to costume shopping. Stores that sell Halloween costumes including Halloween Costumes, Halloween Express, Trendy Halloween, Spirit Halloween offer discount coupons.
5. Wait Until Last Minute to get the best deals on Halloween costumes
6. Compare Prices Before Shopping Online, look for the lowest price on the costume you want in different stores online.
7. Use Shopper.com Browser Extension when you are shopping online. It helps you find the lowest price and automatically applies the coupon codes at checkout.
Top 5 Quarantine Halloween Ideas for 2020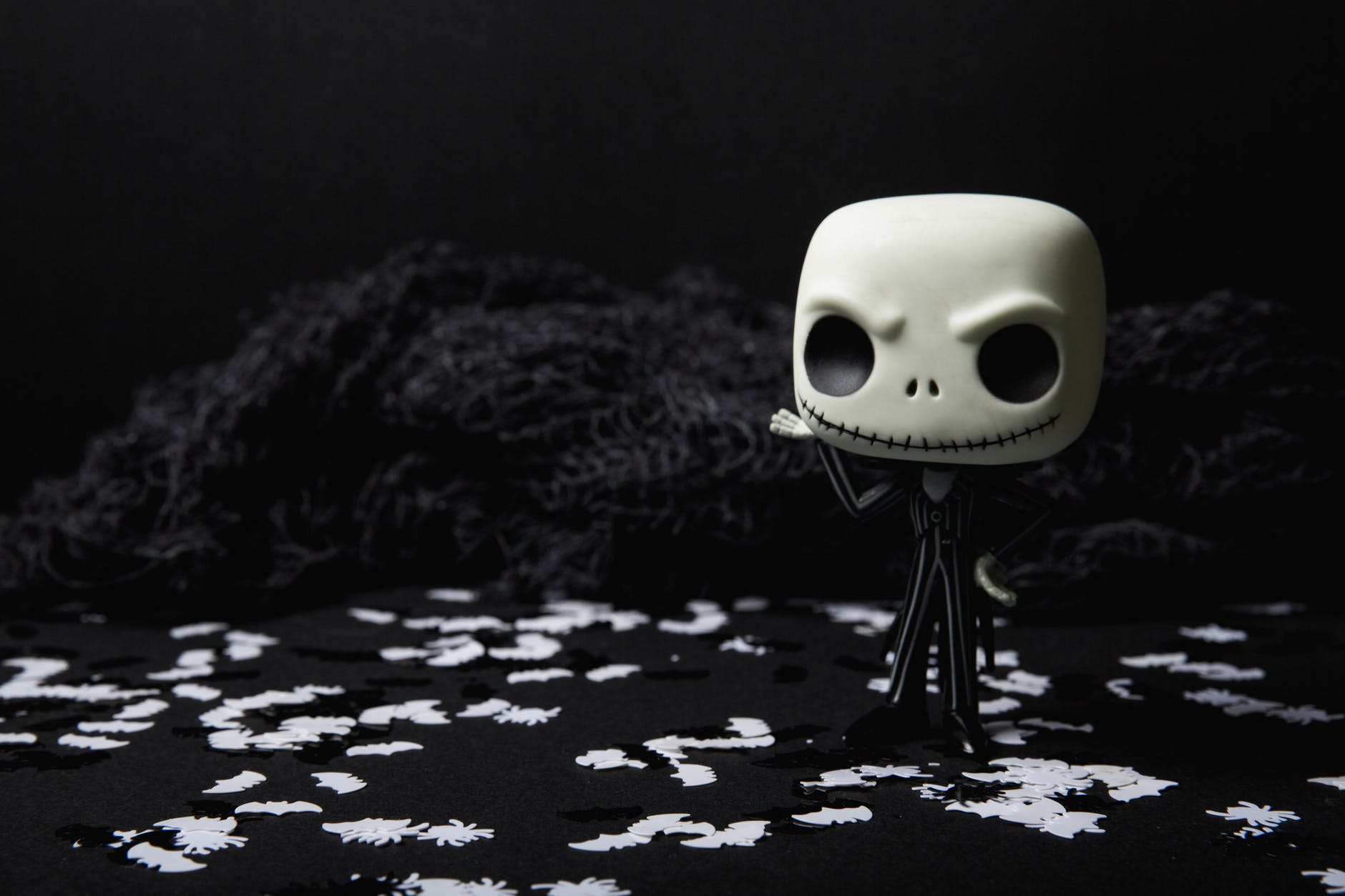 We've compiled a list of best ways to safely celebrate Halloween this year in 2020. Take a look at these Halloween quarantine ideas which may help you in having a spooky yet socially distanced celebration at home.
Go "Ghosting"
Make a treat bag of Halloween goodies for a friend or neighbour and leave it on their doorstep with a note that encourages them to "ghost" someone else. A great way to show people you are thinking of them even if you can't hang out in person.
Make a Spooky Snack with your Family
The traditional Halloween activities like going to a haunted house or trick-or-treating with friends are not possible during this time, so you can engage more with your family members into creating a stunning spread of spooky snacks.
Host a Virtual Halloween Party
At this point in quarantine, invite all your friends and families to a Halloween Zoom party to decorate and carve pumpkins safely from your own homes.
Decorate your Quarantine-O-Ween Face Mask
Take it as a DIY project for yourself or family activity and decorate the mask to match your Halloween costume.
Create a Quarantoween Scavenger Hunt
Instead of trick-or-treating around the neighbourhood, encourage your child to trick or treat around the home or yard. Hide clues and treats, and prepare your child for a spooky scavenger hunt.
10 Surprising Halloween Facts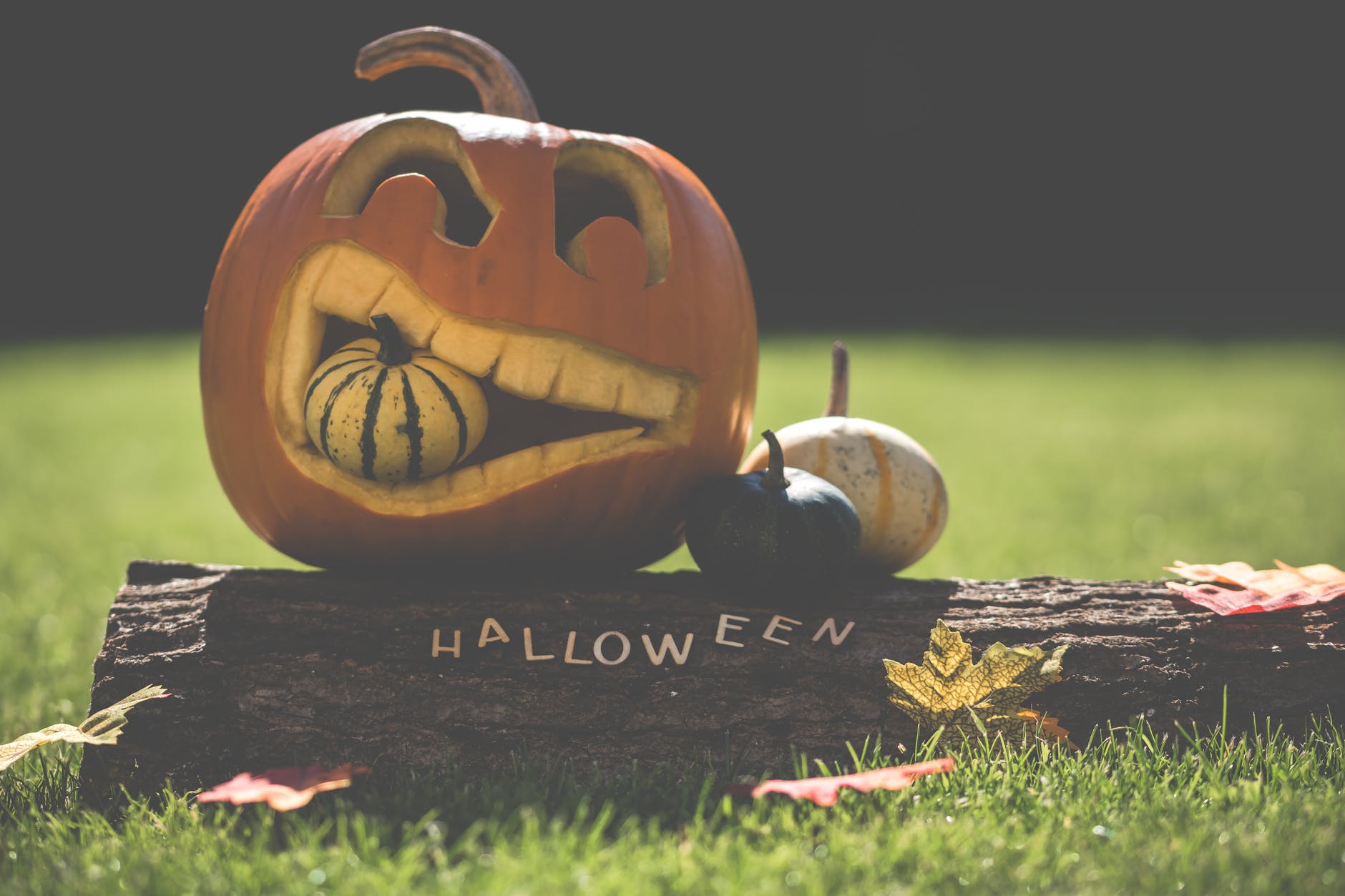 Halloween is one of the most celebrated holidays globally and it's the celebration of spooky things. It is surrounded by old traditions like pumpkin carving, dressing up in halloween costumes, eating tons of candies and decorating homes with all sorts of spooky accessories. Let's look at 10 surprising facts and fun tidbits about Halloween day.
The holiday goes back more than 2,000 years.
Trick-or-treat has existed since medieval times.
Now Halloween is the second-largest commercial holiday in the country.
This year will be the first Halloween in 19 years to have a full moon.
Candy makers produce around £35 million of candy corn a year.
Purple may have become a Halloween colour to please children.
New York is home to the biggest Halloween parade in the U.S.
Potatoes were originally used to make jack-o'-lanterns on Halloween.
Americans buy enough candy each Halloween week to fill six Titanics.
Silly string is banned in Hollywood on Halloween.
Hope you enjoyed reading our blog and excited to have a fun filled spooky Halloween. Please let us know your thoughts and share some ideas on how you celebrated Halloween in 2020 when most of the world is in lockdown of some sort.