Social Media
Popular UK YouTubers to Look Out For in 2022
Continue reading to get a list of the most popular YouTubers of United Kingdom in 2022 from where you can draw inspiration to create quality content.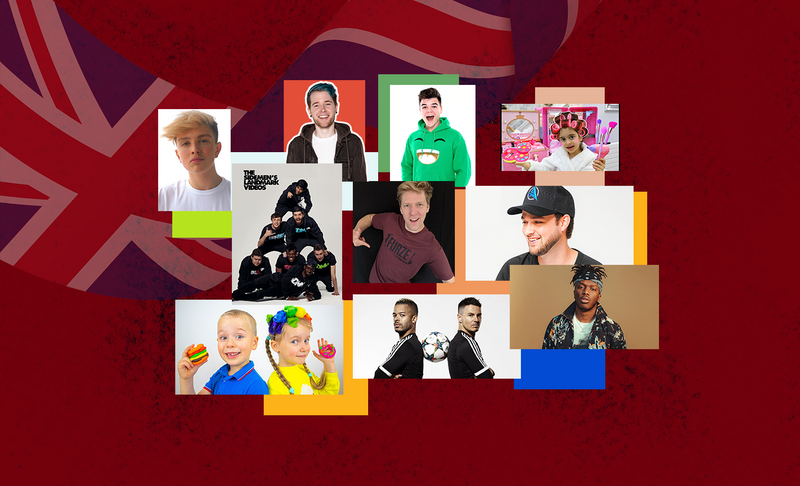 When it comes to quality of content that creators from the UK share on social media platforms like YouTube, it is clear that they are in a league of their own.
What's even great is that there are top creators with world class content on almost every niche from gaming to comedy, sports, beauty, entertainment and more.
There is also a wide acceptance for creators based out from the UK. There is a unique charisma, energy and humour sense that YouTubers from the United Kingdom have which makes their content even more universal and wholesome.
If this has got you hyped enough to consider starting a YouTube journey, we have you covered with some of the best references.
Here are 10 popular YouTubers from the UK to look out for in 2022!
DanTDM (26.1M Subscribers)
Daniel Robert Middleton, popularly known as DanTDM (formerly TheDiamondMinecart) in one of the biggest British YouTubers on the platform today with more than 26 million subscribers.
Dan is famous for his video game commentaries on games like Minecraft, Roblox, Fortnite, Among Us, Sonic and Pokemon series. DanTDM is also one of the few YouTubers today that makes gaming videos for kids and has previously won multiple Kids' Choice Awards for his YouTube content.
Even though Dan started his channel with the name of TheDiamondMinecart, he had to change the name twice as people started impersonating his account.
Contrary to how most of the gaming creators on YouTube try out different games, DanTDM has stayed and played through games like Minecraft, Pokemon and Roblox that brought in the initial audience.
DanTDM is also famous for uploading daily videos and follows an impressive schedule which involves waking up at around 9AM, creating videos during the morning, and editing it in the afternoon to have it ready for upload by 8:30PM.
In addition to publishing regular videos, DanTDM also livestreams occasionally and shares updates on community posts.
Jelly (22.7 M Subscribers)
Jelle van Vucht, popularly known as Jelly is a leading creator on YouTube, known for his gaming and vlog videos. Even though Jelly is from Netherlands originally, he is now based out from the UK and calls himself as a child friendly YouTuber.
Jelly is a dedicated creator and makes sure that at least one new interesting video is uploaded and published to his YouTube channel everyday.
He is also famous for his funny and entertaining content that he covers on his videos when he is not playing games.
Jelly is also a creator that uses very interesting thumbnails on his different videos. He also have a vibrant green as a brand colour which is common across all his thumbnails, merchandize and videos.
The main categories of Jelly's YouTube content feature gameplay videos of Minecraft, Roblox, Fortnite and GTA 5, along with reaction videos and would you rather videos.
Gaby and Alex (17 M Subscribers)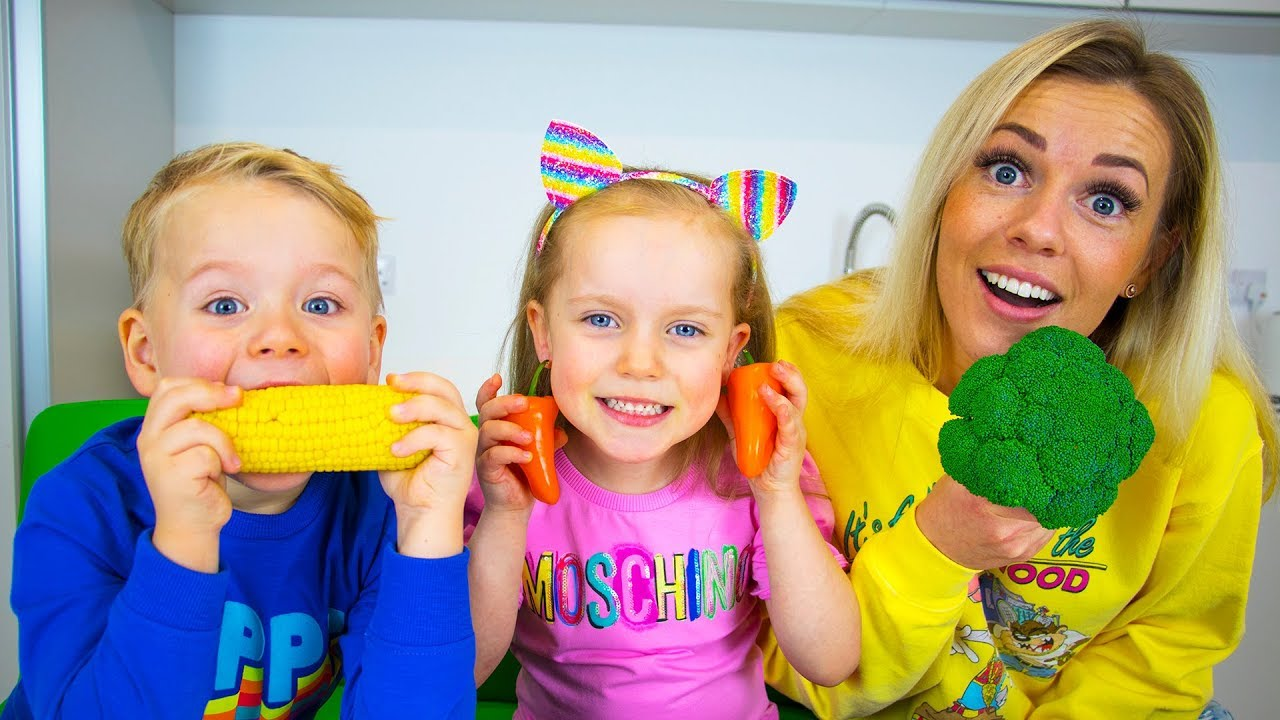 It's not just gaming channels and reaction videos that are popular on YouTube, there is equal demand for almost all niches of content.
Gaby and Alex, with more than 17 million subscribers is a perfect demonstration of this demand!
The Gaby and Alex YouTube channel is arguably one of the most family friendliest kids channel on YouTube.
The idea behind this channel is to educate and teach kindness to other children. Gaby, Alex, and their mother Sabine, appear on all their videos to "pretend play" videos on playing with toys, having fun, singing baby songs and building toys.
Gaby and Alex also love to take on challenges for kids and all kinds of children's experiments in their content.
KSI (23.7 M Subscribers)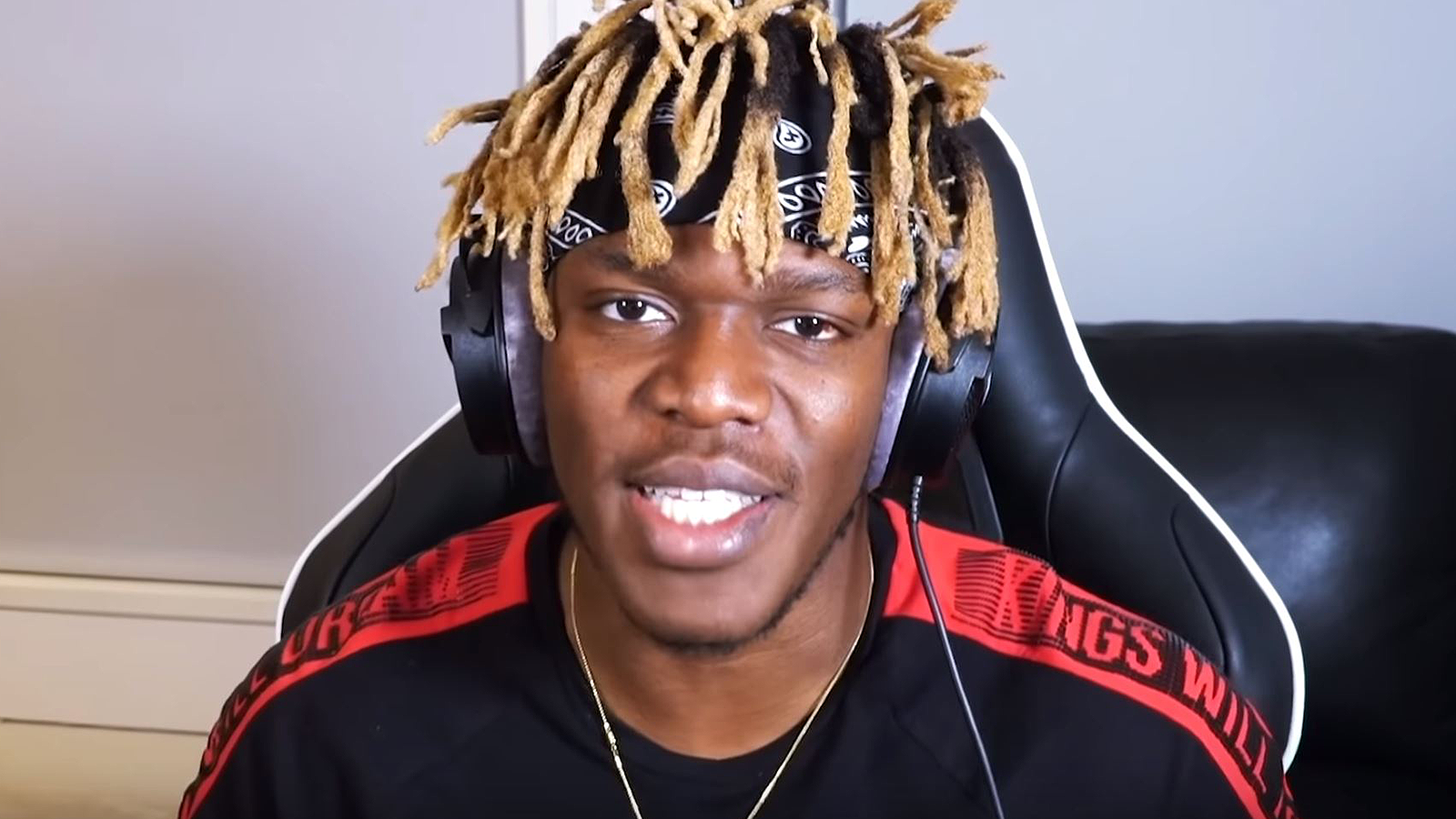 Olajide Olayinka Williams "JJ" Olatunji Jr, better known as KSI is an English YouTuber, known for his music, reaction videos, vlogs, and challenge videos with his team of creators - Sidemen.
KSI has two YouTube channels named as KSI and JJ Olatunji with content on KSI focusing primarily on his music, whereas JJ Olatunji primarily focuses on reaction videos, gaming and vine content.
KSI shot to limelight after his feud with American YouTuber Logan Paul, with the two creators eventually ending up in two amateur white collar boxing matches. While the first match ended in a draw, KSI won the rematch.
Eventually the two creators became really good friends and are now co-owners of Prime Hydration beverage company, which is a collaborative partnership between KSI and Logan Paul.
With a subscriber count of 23.7 Million on KSI, and 14.9 Million on his second channel JJ Olatunji, KSI is also the second largest YouTube channel from the UK, only bettered by the music company - NoCopyrightSounds - NCS.
Ali-A (17.5 M Subscribers)
If you are interested in first person shooter/battle royal games, or have plans of starting your own FPS gaming channel, then it is high time that you started following Ali A.
Alastair Aiken, who is known by his in game Ali-A is one of the highest paid professional online gamers out there today. He has a huge following of 17 million subscribers and more than 5 billion views of his content.
Ali-A is famous for his gameplay videos, commentaries and vlogs of first person shooter games like Fortnite and Call of Duty series.
Alastair is also very popular among the younger audiences for his Fortnite leaks about upcoming updates like new skins, map, and play modes.
Ali A also has two more YouTube called MoreAliA where he does reaction videos, AliAPlays which focuses exclusively on Call of Duty content.
Sidemen (14.5 M Subscribers)
Sidemen is a group of seven British YouTubers - KSI, Miniminter, Behzinga, W2S, Zerkaa, Vikkstar123, and TBJZL.
Sidemen channel was also one of the fastest YouTube channels to hit 1 million subscribers on YouTube, as it only needed 3 days to achieve the feat.
Sidemen are famous for music videos, innovative challenges, vines, and reaction videos. The group was created to bring out the creators that worked behind the scene and the name sidemen was inspired from this idea.
Sidemen also have a weekly video series called the Sidemen Sunday series which has seen a new video added on every Sunday after January 7, 2018.
All of the sidemen have their own YouTube channels which all have a combined audience that is estimated to be more than 130 million subscribers as of 2022.
Emily Tube (11 M Subscribers)
Emily Tube follows the adventures of nine-year old YouTube creator Emily Cozmiuc and her family.
Emily is famous for creating content for kid's entertainment, which has subsequently made her one of the biggest British YouTube channel for kids.
What's even interesting is that Emily's channel was created by her parents Ciprian and LArisa to post videos of their daughter on YouTube for her relatives in Romania to see.
However, the videos ended up reaching a wider audience and led to Emily growing her YouTube channel to more than 11 million subscribers as of 2022.
If you have plans of starting a YouTube channel for children, Emily Tube is a great reference as they have an ideal mix of content ideas like learning videos for children, shopping trips, toy reviews, and pretend play videos.
As Emily's channel grew in popularity, her sisters who used to make cameo appearances in her videos have also started their YouTube channels.
F2Freestylers (13.8 M Subscribers)
It's not just gaming and kids channels that are really popular in the United Kingdom.
Billy Wingrove and Jeremy Lynch of the English YouTube channel F2Freestylers are popular for a niche that's entirely different - Football!
F2Freestylers is known for their amazing match-play tutorials, live performances, football entertainment, pranks and banter videos.
We are talking about content quality that gets them collaborations with professional players like Lionel Messi, Luis Suarez, Neymar Jr. and many more!
If this has got you excited, make sure that you checkout their playlist "F2 With Pro Footballers".
If you want to start a YouTube channel but sports is your strong point, F2 Freestylers has showcased that everything is possible on YouTube.
ColinFurze (11.9 M Subscribers)
The best thing about YouTube as a platform is it's inclusiveness to creators of all kinds and niches.
There is an audience for almost every format of content and every type of creator. This has also helped creators like ColinFurze and his crazy inventions like the Ejector Bed, Briefcase Fireplance, Remote Control Wheelie Bin and what not.
The mad scientist would have gone unnoticed if YouTube hadn't been there for him and his inventions.
Fortunately, he created a YouTube account and shared his innovative inventions on the platforms that was well appreciated by his fans and followers that now stand at 11.9 million subscribers.
Colin Furze calls himself as a shed inventor and video creator whose aim is to make crazy and cool contraptions.
Have some crazy ideas or invented something inspiring that you would like to share to the world?
Start a YouTube channel and become the next big YouTube inventor today.
Morgz (11.6 M Subscribers)
Morgan Hudson, known better online as Morgz is one of Britain's most popular video creators in the pranks and challenges niche.
Even though Morgz started out as a gaming creator who was well known for his FIFA gameplay videos, he switched to vlogs and has since become an instant sensation on YouTube.
Considered as one of YouTube's most infamous pranksters who is known to make on the edge content like "Gone Too Far" videos. Morgz is also a creator that has his whole family involved in his content.
However, there are a section of people that consider Morgz as over-exaggerated and childish.
He does have a huge following of young viewers that love his pranks and look forward to regular uploads.