Intermediate
New Updates for Instagram Reels in 2022 That You Need to Know
Currently, Instagram Reels is one of the most popular formats on the platform.
Engagement, reach, discoverability, and potential new viewers/followers you get from Instagram Reels are hard to replicate with other types of content.
That's why you should stay up to date with Instagram Reels and its features.
As Reels is one of the newer formats on the platform, you can expect it to evolve and change periodically in terms of how it works.
While Reels was inspired by TikTok, it has its own unique features as well. Here are some Instagram Reels updates you need to know in 2022!
1. Instagram Reels are Now Longer and Bigger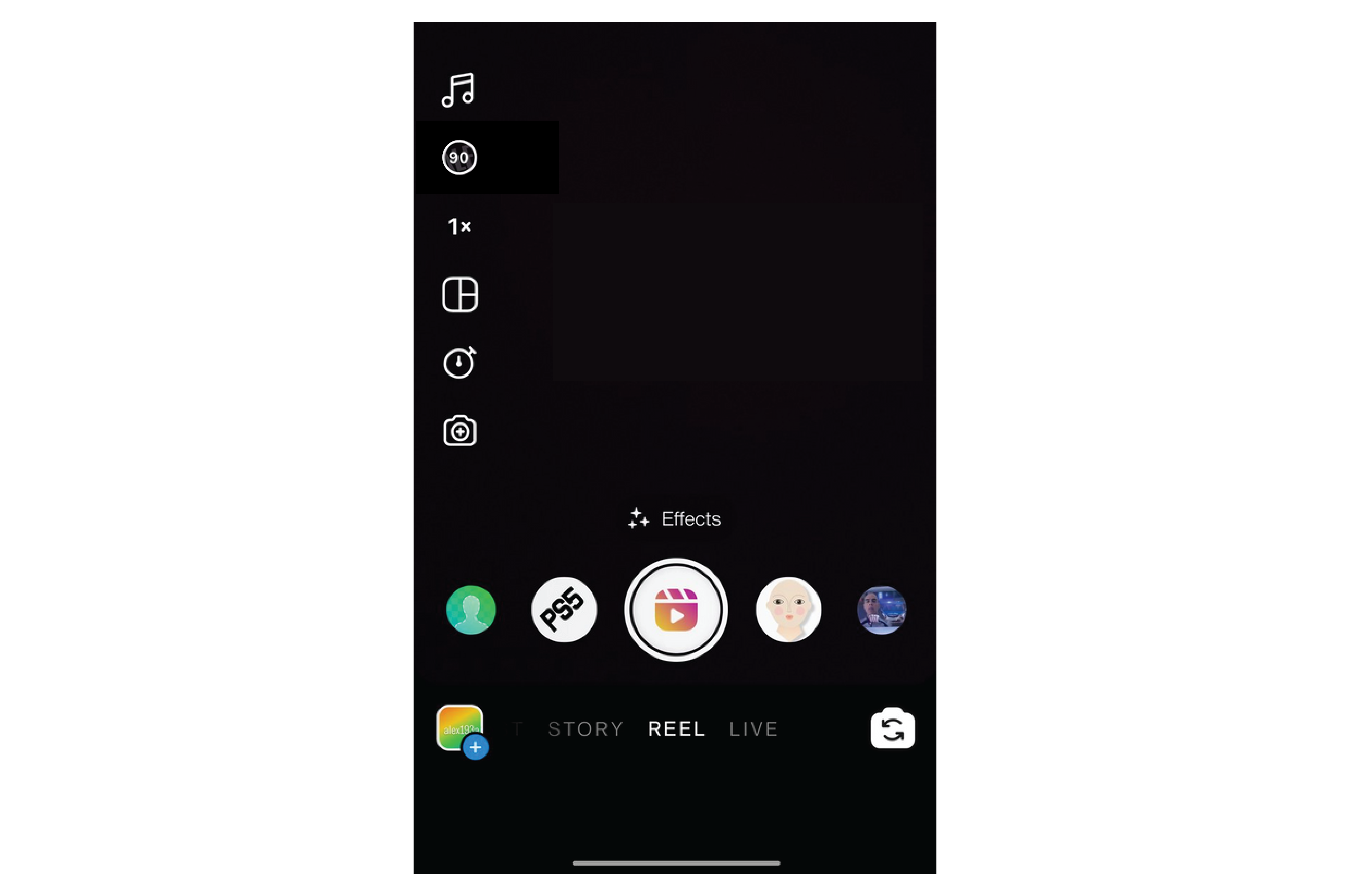 There is good news for creators struggling with the maximum duration of Instagram Reels!
Instagram has finally increased the limit of the maximum duration of Instagram Reels from 60 seconds to 90 seconds.
Make the most of those extra 30 seconds to express your creativity, and share more about yourself.
This new update will be of great use to creators that share regular videos, DIY tutorials, day in a life, dance covers, and reaction content on their Instagram Reels.
You can change the duration of the reels by tapping the timer options in the Reels tab and changing it between 15, 30, 60, and 90.
Proceed to create reels like you always do, but change the time limit by tapping the timer.
Make sure to do this before creating your reel to make Instagram Reels that are 90 seconds.
2. Story Stickers are Now Available on Instagram Reels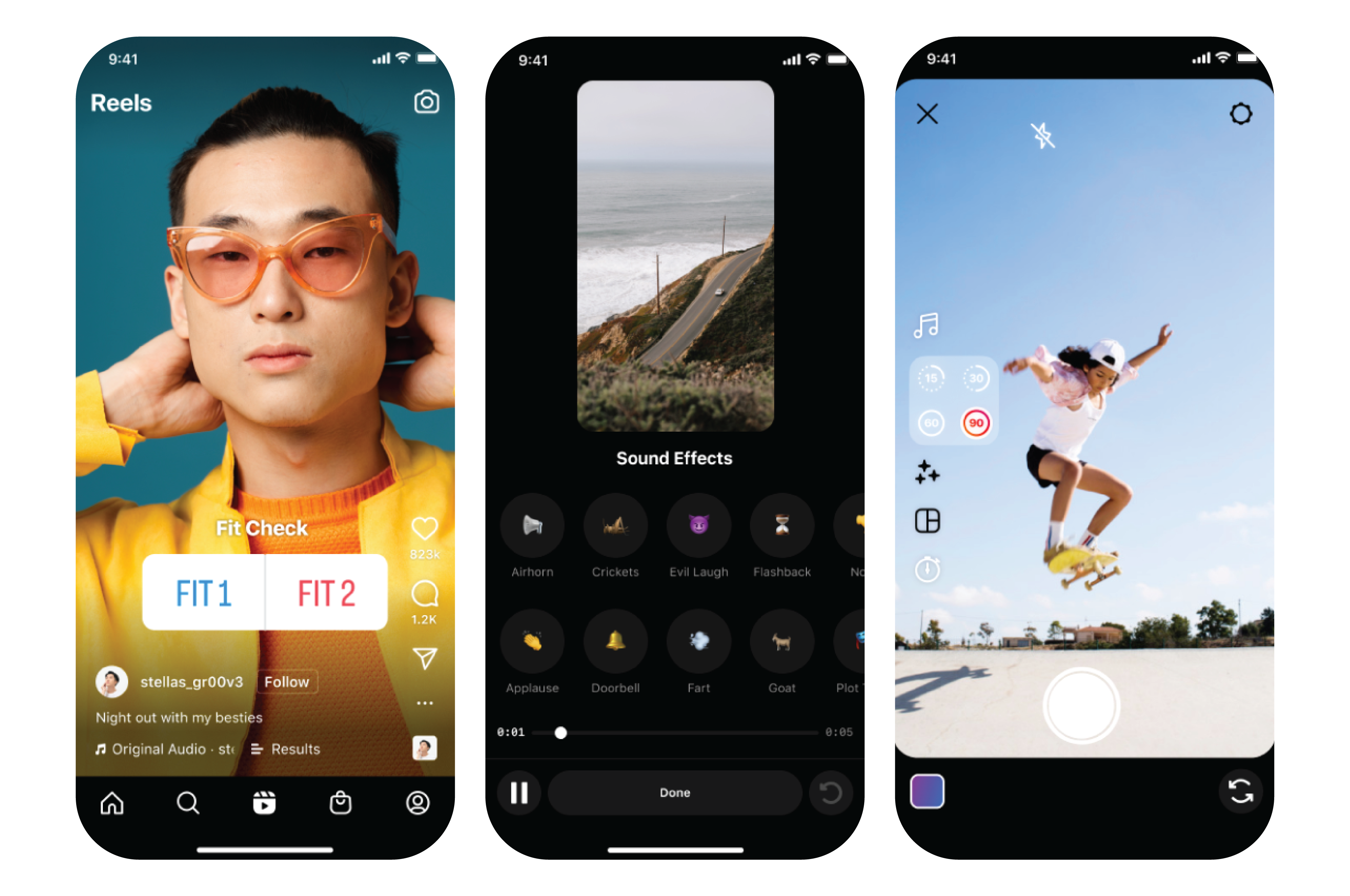 Everyone loves the interactive stickers that let you host polls, ask questions, and share interactive content with your audience on Instagram.
While it was only available on Instagram Stories to date, they have now transcended into reels.
Yes, that's right!
You can now add interactive stickers in reels to improve your overall engagement on Instagram!
Create polls to get answers from your followers, and users on Instagram.
Follow it up with a second Instagram Story to offer an update about how the poll went and what answers got recorded.
Host a quiz and put the skills of your followers to the test!
Add an emoji slider to your reel to get an idea about what your followers think about your new reel, and do much more.
Regardless of what you decide to do with the Instagram Reel, the sticker update is guaranteed to improve your overall discoverability, engagement, visibility, and growth for your Instagram account.
3. More Sound Effects to Experiment With On Your Next Reel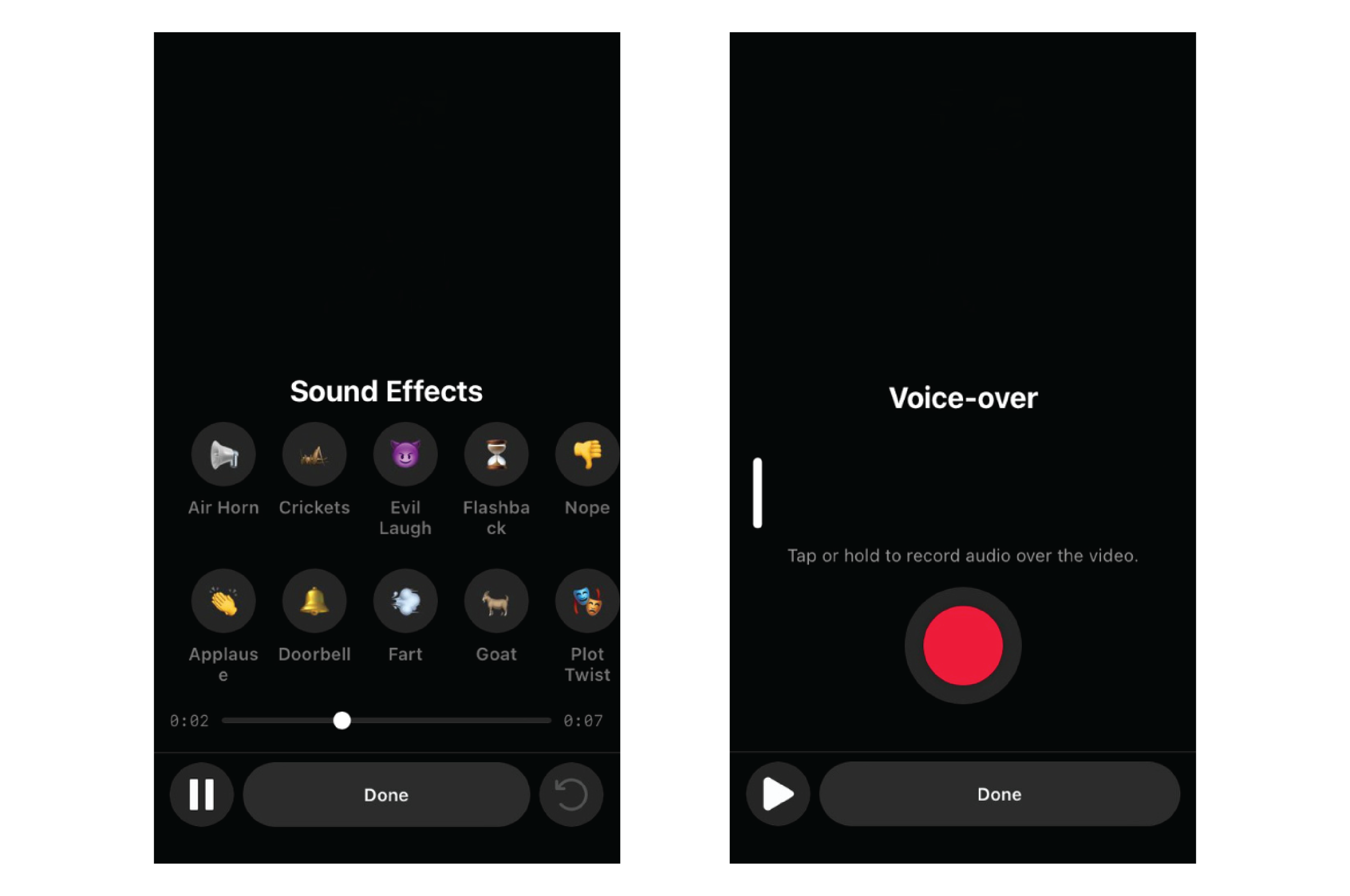 It is audio tracks and sound effects that give life to Instagram Reels.
With the recent update, Instagram now offers a wide range of different audio and sound effects for you to play around with.
While Instagram already had a good collection of audio tracks and sound effects, the library just got updated.
The updated library also features plenty of unique and interesting audio content and features a wide variety of audio tracks to choose from.
The collection ranges from air horns to crickets, drums, musical instruments, and much more!
Creators now have unlimited possibilities to create combinations of sounds and give a fresh vibe to their Instagram reels. So what are you waiting for, start exploring today!
4. Build New Reels from Existing Instagram Reels Template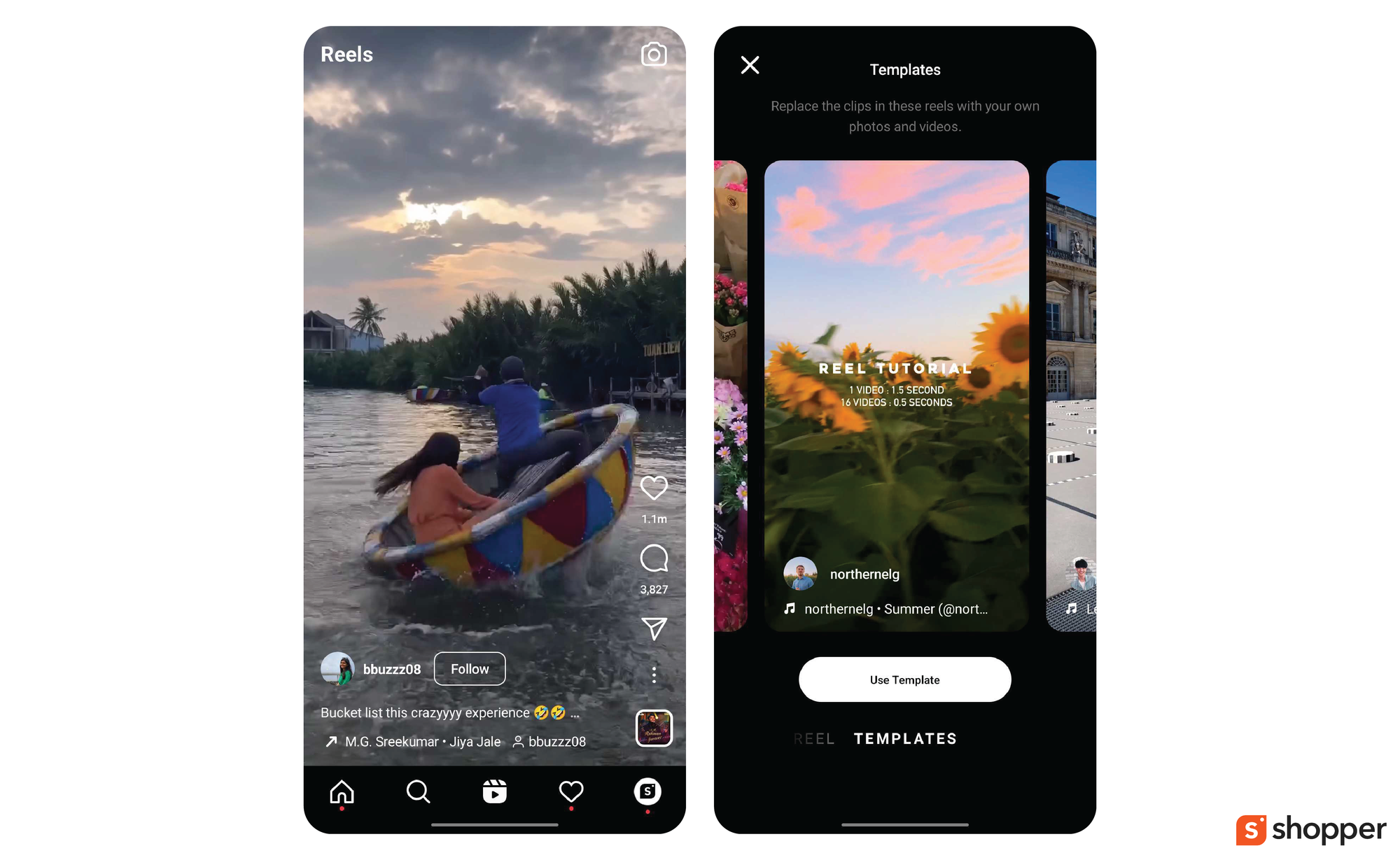 Among the series of updates that Instagram is rolling out, this is one of the best.
Thanks to the latest update, you can now easily create some of the amazing Instagram Reels that appear on your feed, at the click of a button!
Don't we all come across Instagram Reels that are just too good?
Yes, you could save the audio from these Reels, and bookmark the same for later, but that was about what you could do at max.
However, with the latest update, Instagram has now launched templates.
Thanks to this update, you can now pre-load the audio, and clip placeholders of existing reels. The only thing you need to do is select your clips and trim them, as required.
As this is a relatively new feature, it will still have a few drawbacks in the initial stages, but we can expect things to get much better in the subsequent updates.
5. You Can Now Import Your Own Audio to Instagram Reels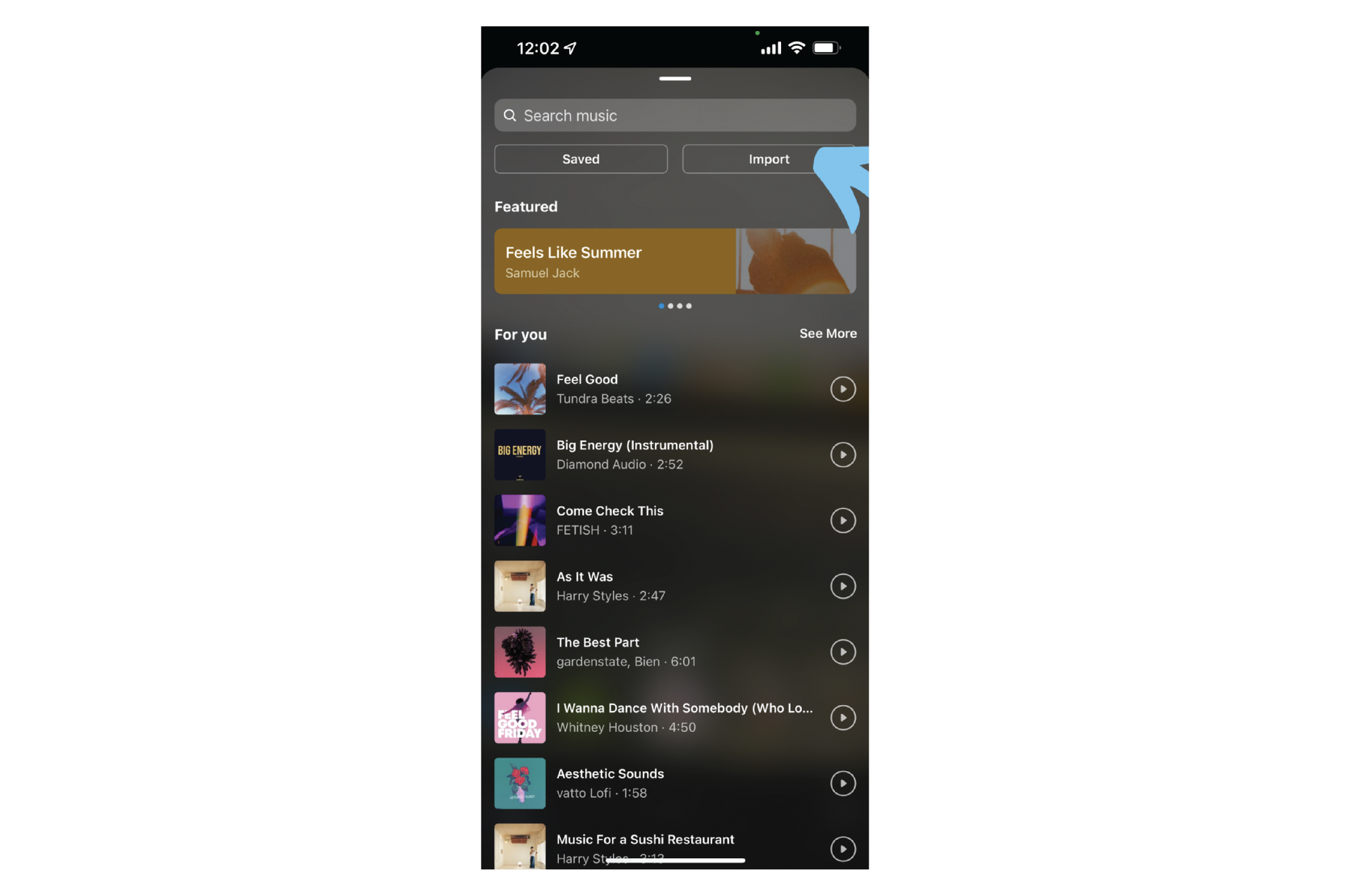 This is yet another interesting, yet a very useful update from Instagram to their Reels feature.
One of the main issues creators faced when it comes to creating Instagram Reels, was that the audio you use from Instagram audio library sometimes gets muted.
Any reel that makes use of this audio track ends up getting a reel with no audio.
As Instagram does not allow creators to edit published content, this created a potential issue for creators where they ended up having reels with multiple audio.
Fortunately, with the latest update, creators are now free to import their own audio and use it on Instagram Reels.
With this update, you now have endless possibilities to create different kinds of audio.
You can add commentary, and background noise from any video, and even use recorded audio, all at the Instagram Reels tab itself.
The only restriction is that the audio you use must be at least five seconds long.
This also eliminates the need of using any third-party video editing software to edit or add music to your content before publishing.
Will There be More Updates for Instagram Reels in the Future?
Yes, definitely there will be plenty of updates on Instagram Reels.
Instagram, as a platform never stops adding innovations, one after the other, and it's no different when it comes to Instagram Reels.
Even the recent introduction of longer reels, was by some stretch of the imagination, inspired by the long-format videos that TikTok introduced in recent times.
The end goal of Instagram is to ensure that the creator experience continuously improves.
What better way to achieve the same, than consistently introducing more updates that help develop Instagram as an improved platform for both creators and viewers.