How to Use Stories on Social Media to Boost Your YouTube Channel?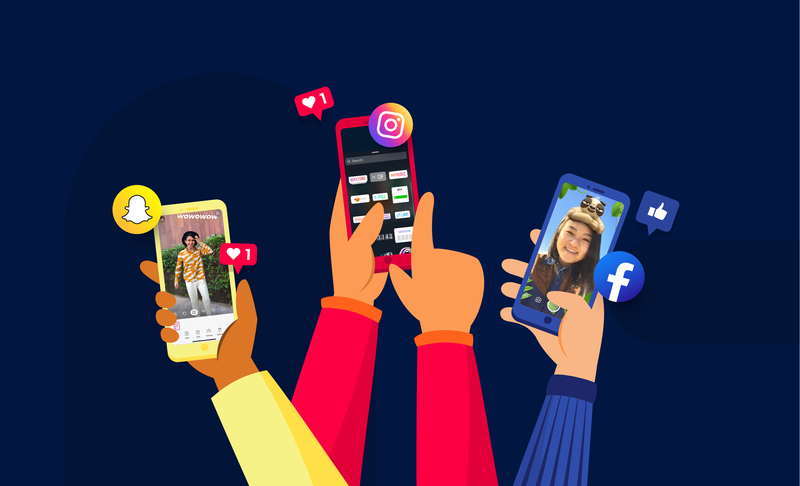 Nowadays, Stories are a feature that can be found on almost every social media platform.
Since TikTok introduced their own version of Stories, it has grown into an indispensable feature that users can use to share regular updates.
Stories can be a great way for creators to share new updates and direct their fans and followers to new content they may have missed.
Here's everything you need to know on how to use stories on social media to boost your YouTube channel!
What Are Stories on Social Media?
Stories are daily updates that anyone with an account can share on social media platforms.
Almost every platform out there lets you share stories for a maximum of 24 hours before they disappear. However, platforms like Instagram lets you archive the stories infinitely.
You can also add stories as highlight and have them showcased on your profile until you choose to remove it.
Stories as a feature is also consistently evolving and adding new key features like having the option to add clickable links, gifs, emoticons, interactive polls, and lot more.
This can help creators that want to share their new updates from platforms like YouTube.
Even though stories as a feature on your account is very similar across all the different platforms, there are stark differences in functionality between the different social networking websites.
How to Use Stories on Social Media Platforms to Boost YouTube Channel?
Stories on social media platforms are one of the best ways to instantly improve your overall reach for YouTube content.
What's even better is that it's relatively easy to share your YouTube content as story on different social media platforms.
That's why we have you covered with how to publish and share stories on social media platforms:
1) Instagram Stories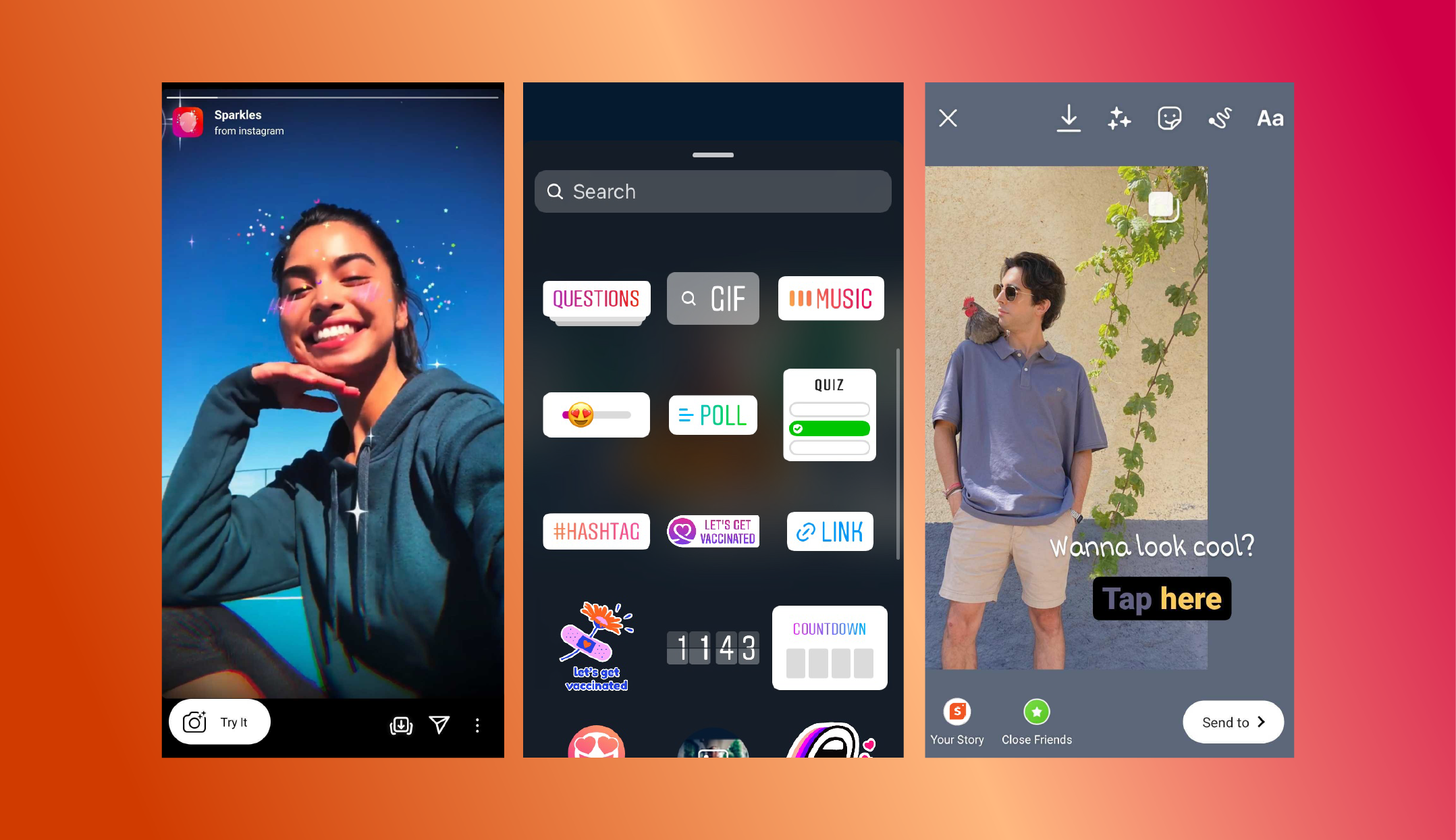 Instagram stories have some really cool features which makes them one of the most powerful stories across the board.
Even though it was Snapchat that launched the stories feature, it was Instagram that made it popular and motivated other platforms to meet the competition with their own stories feature.
When it comes to YouTube promotions, Instagram can be very efficient in ensuring that the reach and discoverability of your content improves considerably.
The addition of "Link Stickers" which replaced the "Swipe Up" feature has revolutionized and made it really easy for creators to share YouTube links whenever they wish to share a new YouTube update!
What's even better is that the feature it replaced (Swipe Up) was only eligible for creators with at least 10,000 followers.
However "Link Stickers" is available for everyone with an Instagram account, which makes it really easy to promote YouTube videos on Instagram, even if you are not really active on the platform.
If you are still finding it difficult to add link stickers, check out our detailed guide on how to add link stickers on Instagram.
2) Snapchat Stories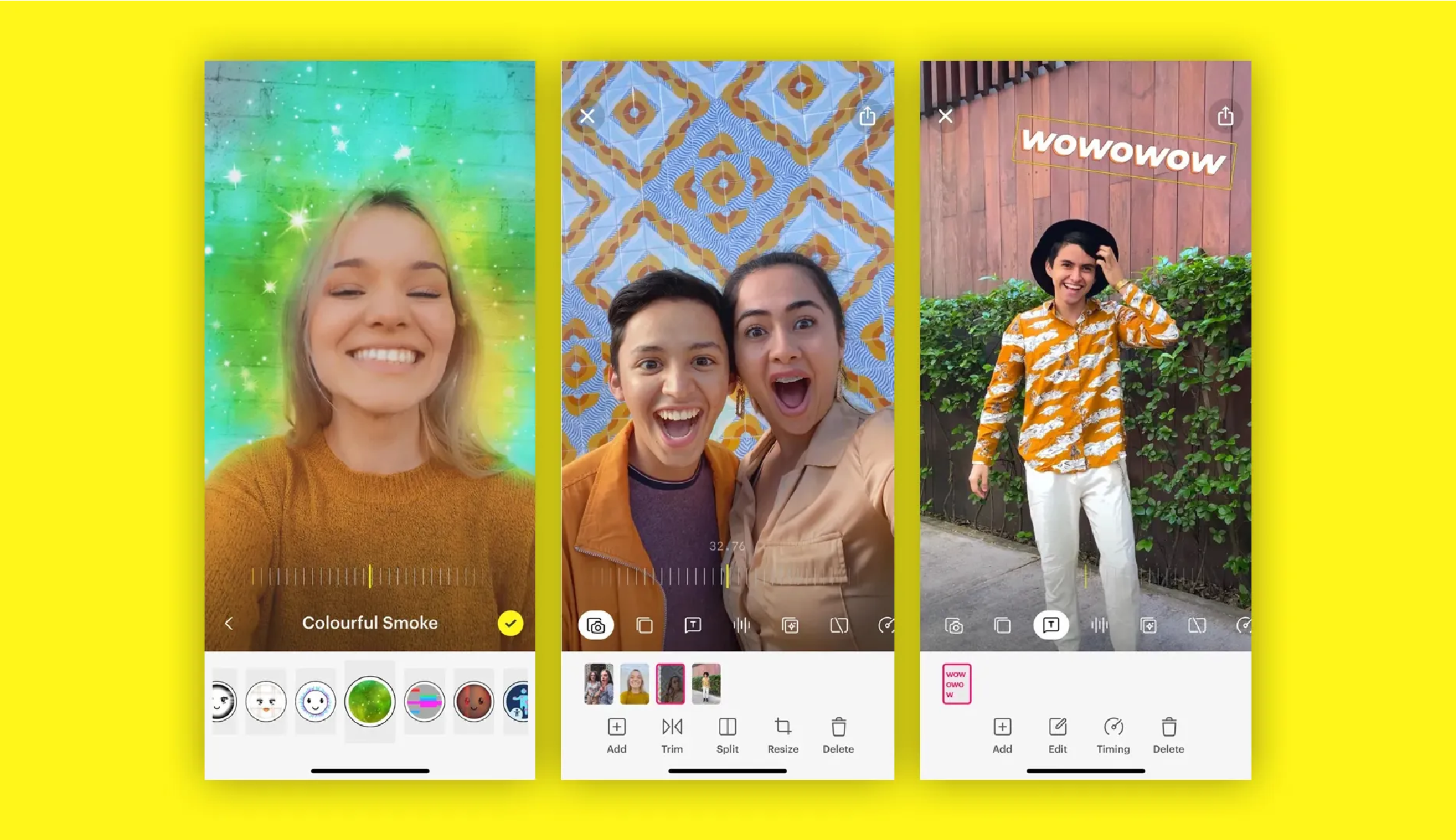 Snapchat was one of the first social networking platforms to introduce the stories feature.
Just like most of the other stories feature, they also disappear by themselves after a maximum of 24 hours or one day after publishing the content.
Snapchat also brought the link sharing feature recently making it easy to attach a link to your Snap.
The best thing about Snapchat links is that you can choose to share these links as a chat to your friends, or consider adding it to your story and even do both.
Adding links to Snapchat is really useful and if you set your story as public, then anyone that is on Snapchat from your region can watch the story and even consider subscribing to your YouTube channel.
Here is a step by step breakdown on how to add links to your Snapchat stories:
Launch Snapchat and log in to your account.
Create your story like you always do by taking the photo/video or select from camera roll.
Now look for the "Paper Clip" icon from the top right corner of the screen.
Here, you can manually enter the website URL or paste the link.
Click on "Allow" for Snapchat to automatically detect and identify the links you copy.
You will see a preview of the link. Click on it to see if it opens the right web page.
Once the URL is loaded, simply tap on the "Attach to Snap" to add the link to your story.
You are now all set to send the snap to your friends or share it as a story.
3) Facebook Stories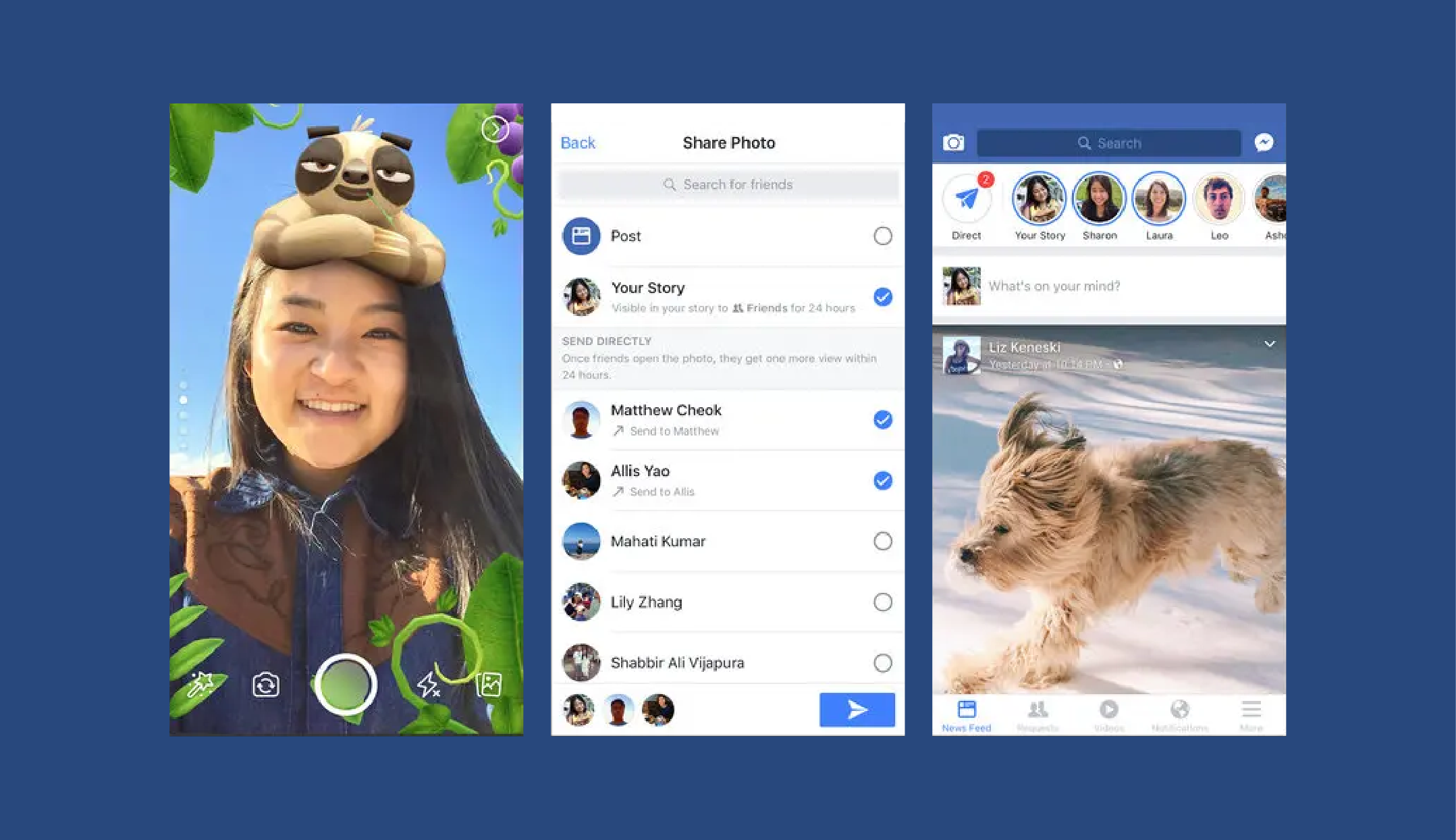 Facebook stories is almost the same as Instagram stories feature.
However, unlike Instagram stories, you cannot add a clickable link on your Facebook story directly from the stories feature.
There are still walkarounds available for creators that can be used to promote and boost their YouTube channel. Not sure what they are all about, here is a quick guide on the two options you have.
Share Links Directly from YouTube
This is the easiest option you have to share YouTube links on your Facebook Story.
Simply navigate to your YouTube channel and go to the video link that you wish to share. Now tap on the share button and wait for the share pop-up to appear.
From there, you will need to select "Facebook" from the many different options that pop up.
You will now have two options "Your Story" and "News Feed" from which you will need to uncheck "News Feed" and make sure that "Your Story" is checked. Tap the "Post" option once you are done to share the link as Facebook story.
Share Instagram Story as Facebook Story
The other alternative option you have is to share your Instagram story as your Facebook story.
As both social media platforms are owned by the same meta group, it is easy to integrate cross functionality features.
You simply need to connect your Facebook account to your Instagram account and once that's done, you can easily share your Instagram story as Facebook story.
Once you have the both accounts synced, you will see the share to Facebook option.
You can also change the settings to "Automatically Share to Facebook Story" and have it enabled on your account to automatically share all the Instagram stories to your Facebook story.
4) WhatsApp Stories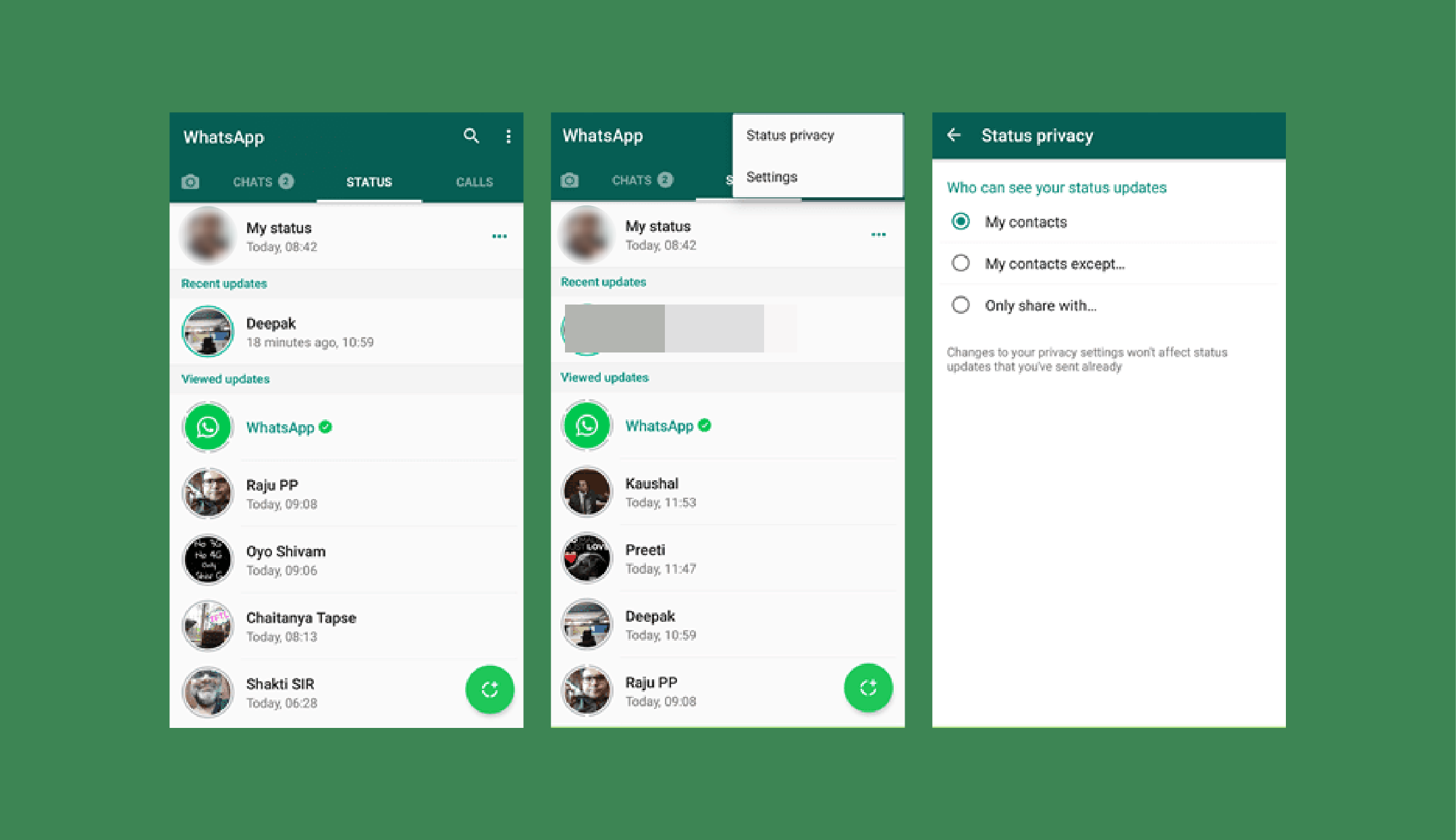 Even though it can never be as effective as some of the other social media platforms we covered, WhatsApp stories can still be really good.
The only drawback is that you can only boost your content's reach from people that you know personally or have numbers saved in your contact list.
Still, it can help alert a friend or family member that might have missed out of your last update. That's why it always help to share your YouTube updates as stories on WhatsApp.
To share your latest update on WhatsApp as a story, head over to your YouTube channel.
Find the video that you wish to share, and click on the "Share" button located below the mini player playing the video. After clicking on "Share" you need to click on copy link to have the link copied.
Come back to WhatsApp and proceed to publishing your story like you always do.
Now select text for WhatsApp status and paste the copied link here to publish that as your WhatsApp Story.