Social Media
How to Make Money With Shoppable Posts on Social Media
Shoppable posts can be great to generate passive income from your social media channels. Make the most of shoppable posts by further optimizing your posts with these top tips and tricks.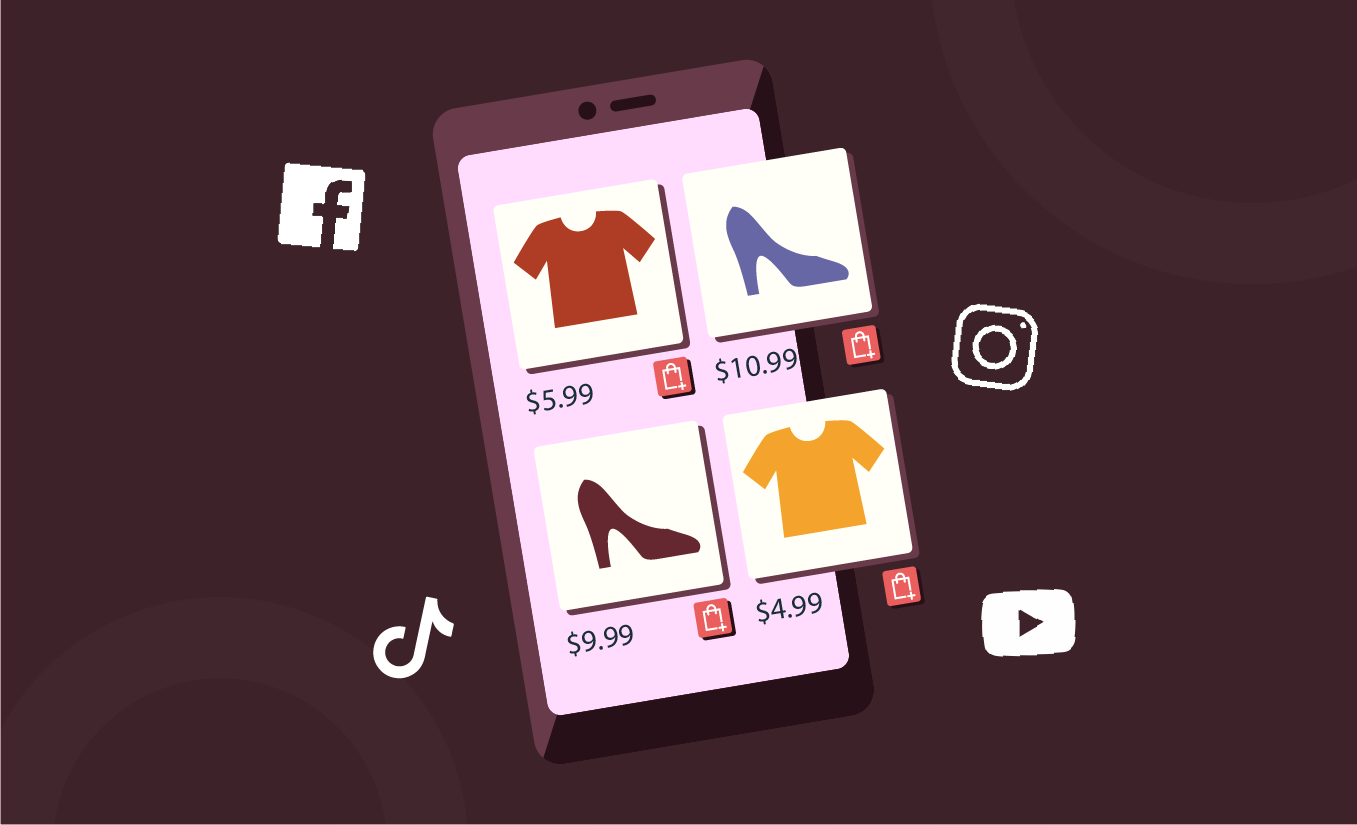 From affiliate programs to influencer marketing, shoppable posts have opened new ways for creators to make money from the content they post and share on social media.
If you are a creator who has been struggling to make the most of shoppable posts on social media platforms like YouTube, Instagram, or TikTok - continue reading.
Here are some of the best ways to make money with shoppable posts on social media:
What is Shoppable Content?
Any digital content that you can click to purchase through a website or social media platform can be classified as shoppable content.
When it comes to creators, any social post, videos, ads, or blogs that you create with purchasable content can be defined as shoppable content.
Even though it was Instagram and TikTok that initially offered a major space for shoppable content on social media, YouTube also now offers a dedicated shopping space for its creators.
On most platforms, you can click on a link and get redirected to popular shopping and e-commerce platforms.
What are the Advantages of Using Shoppable Posts?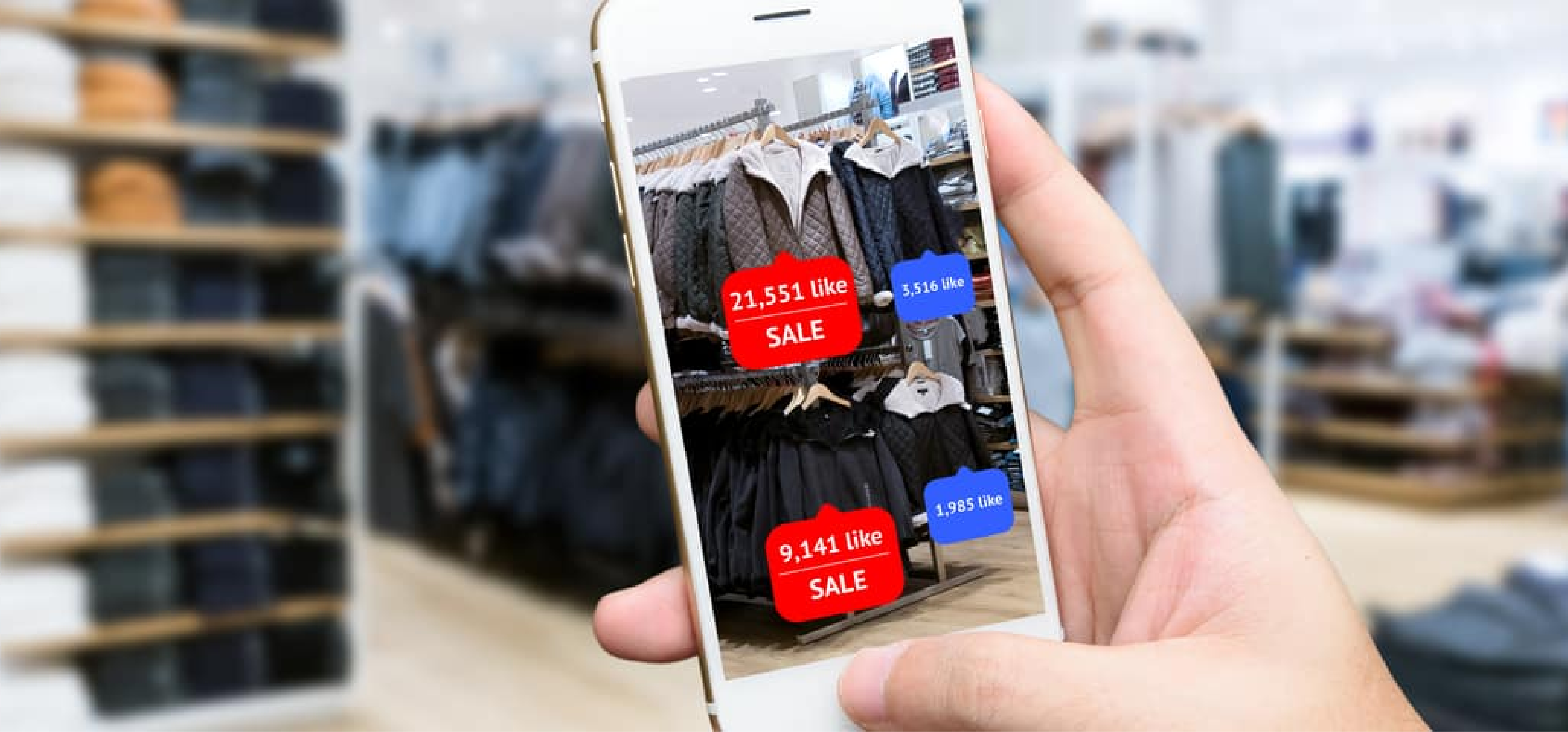 Shoppable content is great to boost your total revenue from social media posts.
If you are into affiliate marketing and influencer marketing, you can make the most of shoppable posts to make sure that you generate the highest possible number of sales and conversions.
Shoppable content can also be great to showcase some of your best collaborations.
By showcasing shoppable content from some of the leading brands, you can gain more trust from viewers, as well as brands that are on the lookout for creators to collaborate with.
Shoppable content is also a clear indicator of how much sales you can expect to generate through collaborations.
You can get a clear picture of how many sales you can get through affiliate marketing and this can help you set goals in the future when it comes to affiliate collaborations and partnerships.
What are the Best Ways to Use Shoppable Posts on Social Media?
There are a number of ways to use and promote shoppable posts on social media.
Depending on the social media platform you use, there will definitely be differences in how to extract the maximum engagement from your shoppable posts on social media.
Regardless, here is a closer look at some of the best ways to use shoppable posts on social media:
1. Facebook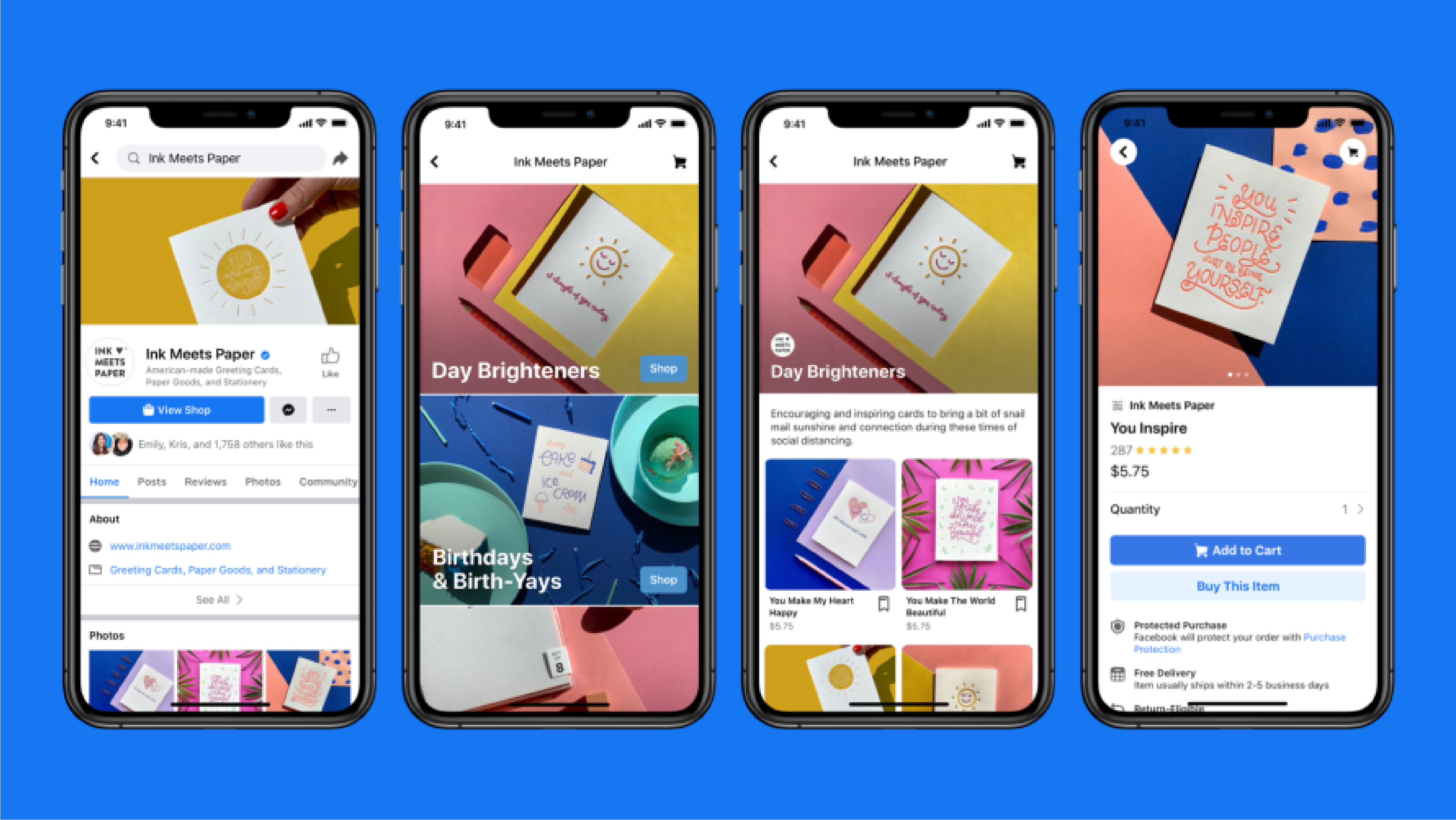 Facebook might not be the most popular platform for creators, but they were one of the earliest to experiment and implement shoppable posts through the Facebook marketplace.
Anyone who has a business page on Facebook can tag products on their Facebook post and share it with all their followers and connections easily.
Creating a page is pretty straightforward, and you only need to follow a few simple steps to set up your business page.
Once that's done, follow these steps to start creating shoppable posts on Facebook:
Go to your page settings and look for the 'Edit Page' tab.
Click on 'Add a Tab' and select 'Shop'
You will be redirected to your Facebook Shop inventory
Add items that you want to share with your followers on Facebook.
You will need to enter the product price, description, photos or videos, and a link to purchase.
Now create a post, and click on the three dots or view more options.
You will receive an option 'Tag Product'
Click on 'Tag Product' and add the product you want to share with your followers.
Create a catchy description and share it with your Facebook community.
You can add an unlimited number of products and promote them through your Facebook page, and any purchases completed will give you the designated commission rates.
Facebook shoppable posts are great to generate affiliate revenue as Facebook lets you share posts on multiple groups, on your personal profile, or just about anywhere.
To get the best results, it's highly recommended to join Facebook groups that focus on the marketplace or buying and selling of products.
2. TikTok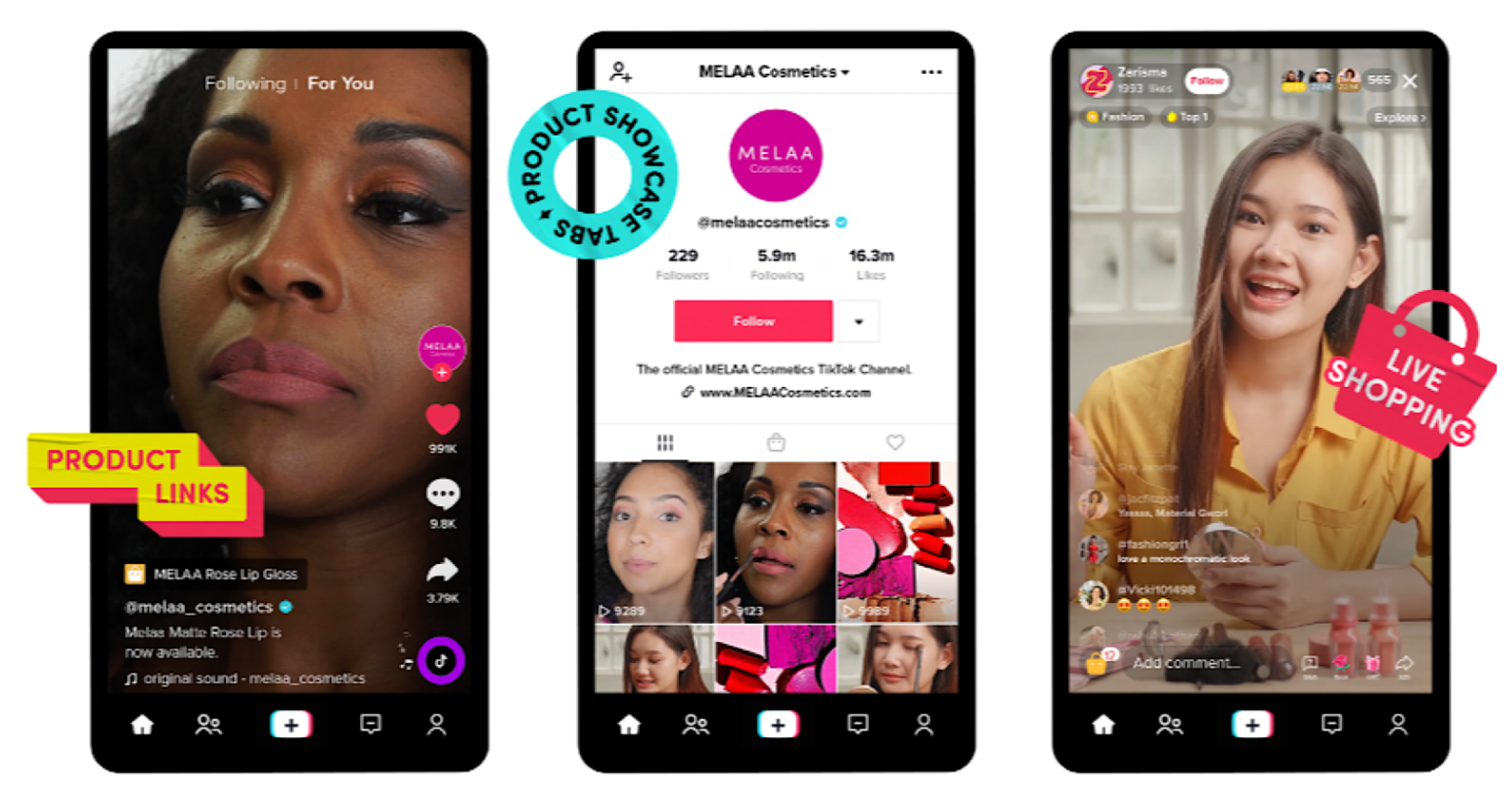 If you are a creator, seller, partner, or affiliate on TikTok, and not making use of TikTok Shopping, it's high time that you changed!
TikTok shopping is a great way to get more eyes on your products and generate more conversions.
However, not everyone with a TikTok account can set up TikTok shopping though. In addition to having an active account on TikTok, you are also required to have
1000+ followers
50+ video views in the last 28 days
Must be 18 years old or above
Posted a video on TikTok in the last 28 days.
If you have all these boxes checked, proceed to apply for TikTok Shop Creator Application. Fill in the details and once approved, you are all set to start sharing shoppable content on TikTok
Once you get approved, add your product catalog and start selling on TikTok.
Ideally, it's always best to promote the products you want to sell through TikTok videos as they have a better chance of reaching a wider audience on the platform.
This will also get the attention of anyone who might have missed out on your update about TikTok shoppable posts.
You can also consider setting up a Shopper.com account and sharing your Shopper page URL as the link in the bio.
Set up all your affiliate products, and shoppable product catalog in your Shopper and redirect visitors to all your products in just one click to get the maximum turnover.
3. Instagram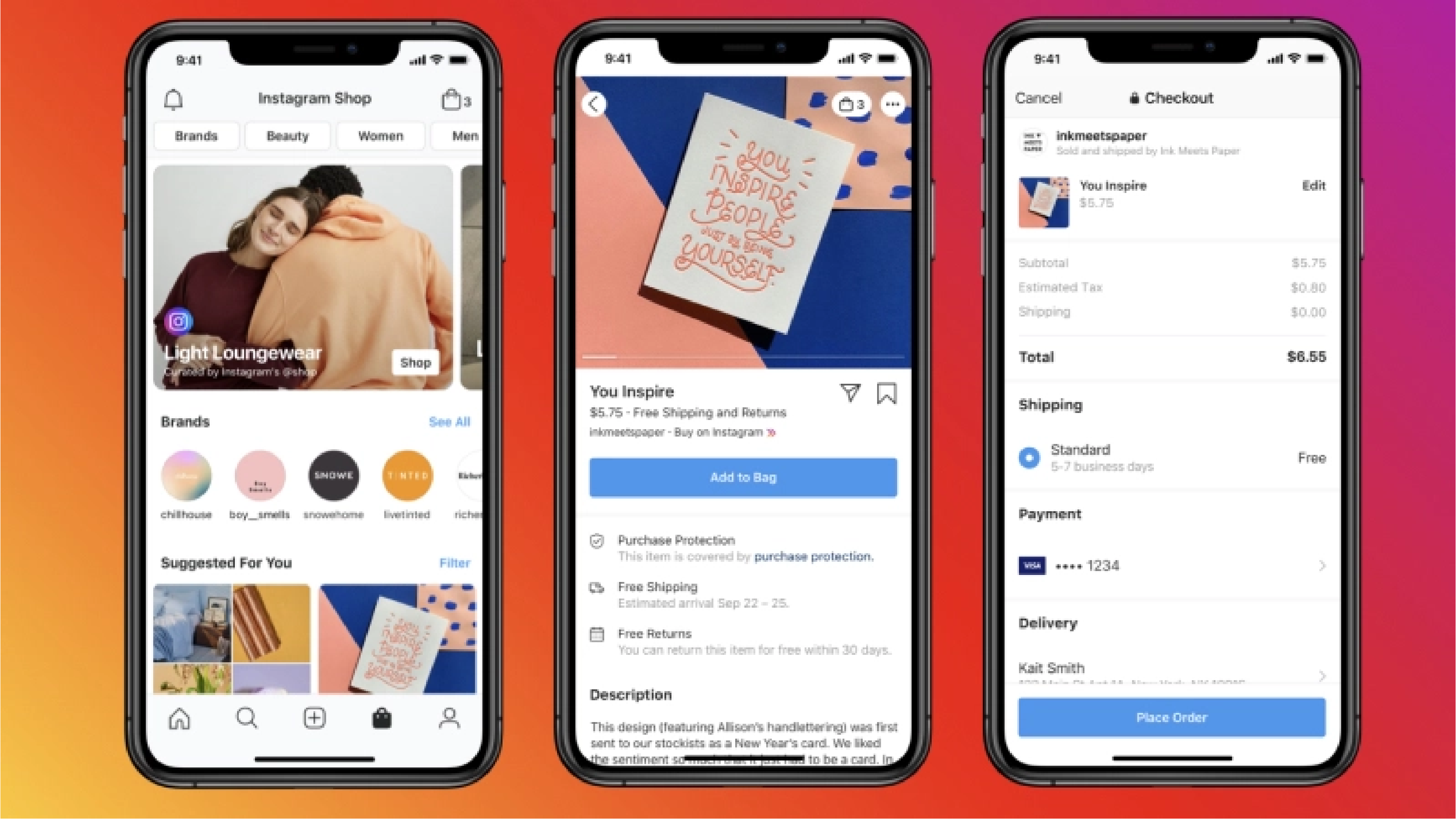 Instagram is home to some of the biggest influencers on social media right now.
In addition to that, almost every established brand out there is also very active on Instagram, which makes it the best platform to find all kinds of affiliate marketing, and brand partnership deals.
As Instagram creators often depend on brand collaborations and affiliate marketing deals for earning money from Instagram, shoppable posts on Instagram can be of great help.
With some of the latest updates from Instagram, making Instagram Shopping easier, shoppable posts on Instagram also have a great potential to generate consistent revenue.
You also have multiple options to share shoppable posts on Instagram thanks to the many creator-friendly features they have. Let's take a closer look at some of the ways to share shoppable posts on Instagram:
Link in Bio
Adding the link to your favorite products and shoppable content on your link in bio on Instagram can be a great way to drive more traffic to your affiliate sets.
Instagram, just like its competitor TikTok allows creators to add one link to a website to their bio.
This is where having an account on platforms like Shopper can help you direct your followers to all your affiliate sets with just one click.
Alternatively, you can also add just the product you want to highlight and create conversions on your link in the bio, and use the story feature to direct more viewers to your shoppable content.
Instagram Shop
Just like the Facebook shop, all creators who have a creator or business account on Instagram can set up an Instagram shop and generate revenue by selling the products in your catalog.
You will need to connect a Facebook page to your Instagram profile to set up your Instagram shop.
Once connected, you will need to update your catalog with the products you wish to share and sell through your Instagram account on the shop.
Next, you will need to send your Instagram shop for approval, and once that's done, you just need to turn on Instagram Shopping to start selling all your favorite products for revenue.
Instagram Story
Stories are great to promote shoppable posts on Instagram.
Whenever you share a product, affiliate endorsement, or shoppable content as a post, share it on your Instagram story.
Combining the story with a link sticker is a great way to redirect viewers to your shop or website.
The best thing about an Instagram story is that you can share posts from any time to the story, as many times as you want.
They can also be added to highlights to create evergreen engagement and conversions as long as the product URL is working or affiliate links don't break.
4. YouTube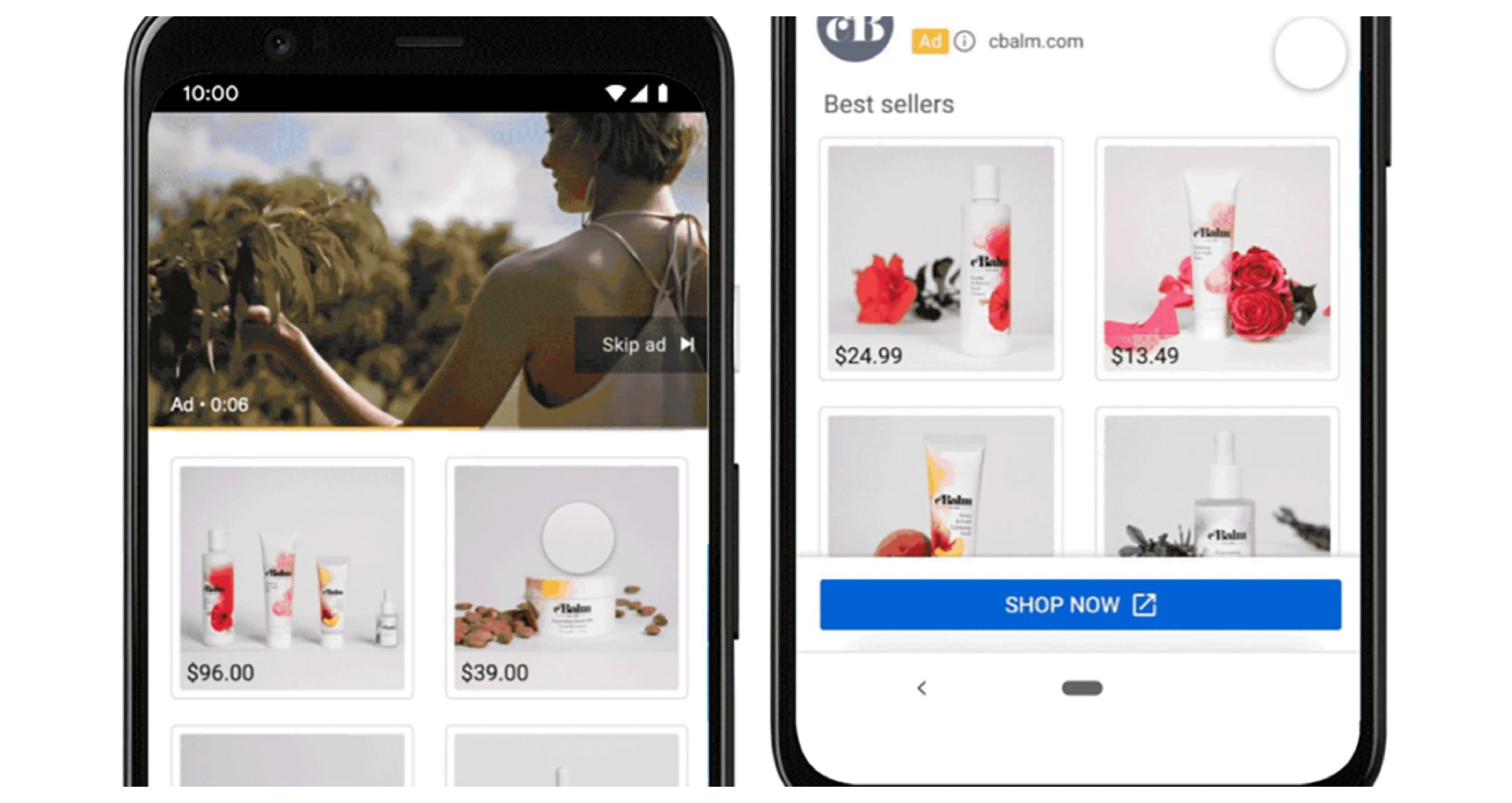 YouTube offers multiple options for creators to monetize their content.
In addition to conventional monetization methods like the YouTube Partner Program, creators can also consider adding affiliate links in the description, and the recently introduced YouTube shopping.
While adding affiliate links in your video description, or pinned comments is a great way to increase your affiliate revenue, YouTube Shopping takes it a step further.
Alternatively, you can also add shoppable content on YouTube through the community tab.
YouTube creators were required to have at least 1000 subscribers to unlock the community tab in the past. Initially, this was reduced to 500 subscribers, and later to every creator on the platform.
This gives even more power to shoppable posts on YouTube and increases the chances of getting more conversions and affiliate revenue.
Setting up a YouTube shop with the latest update also allows creators to boost their revenue and take it to the next level.
YouTube's latest integrations with leading business platforms like Shopify have also added more flexibility for creators to promote products and get more discoverability to their affiliate sets.
Creators who link their YouTube Shop can display their products and turn on Shopify syncing so that viewers can always find products that they want to purchase.