TikTok
How to Make a TikTok Video: Step by Step Guide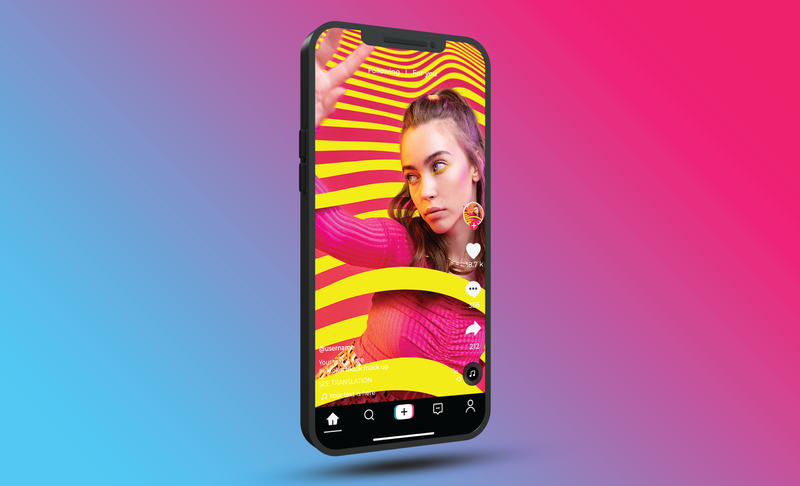 TikTok is loved by all types of creators!
Whether you're a beginner or an experienced creator, TikTok gives you an equal chance to get visibility on their platform.
Whether you're new to TikTok or planning to start creating content on TikTok, here's everything you need to know about making successful TikTok videos.
When you've finished reading our step-by-step guide, you'll be ready to start creating TikTok content like a pro:
What is TikTok?
Before creating those viral TikTok content, it is always best to understand what TikTok is all about!
What's interesting to note is that TikTok was introduced to the world as an entirely different platform, Musical.ly!
Yes, that's right - the same Musical.ly, which was introduced back in 2018 and became a popular short-form video streaming, and sharing app that lets creators make 15-second videos.
It was Musical.ly that popularized the music and dialogue content that's now popular as sync, and dub videos on TikTok, Instagram Reels, and YouTube Shorts.
However, Musical. ly was acquired by Chinese company ByteDance, back in August 2018.
All of the content, along with the creators on Musical.ly ended up being transferred to the new TikTok app and that led to the inception of TikTok as we know it!
Today, TikTok is home to hundreds of amazing creators that make innovative, impressive, and amazing short format content to entertain people from across the globe.
Now that you know, how TikTok came into existence, and what TikTok has to offer, let's dive straight into how to create a TikTok account.
How to Create a TikTok Account?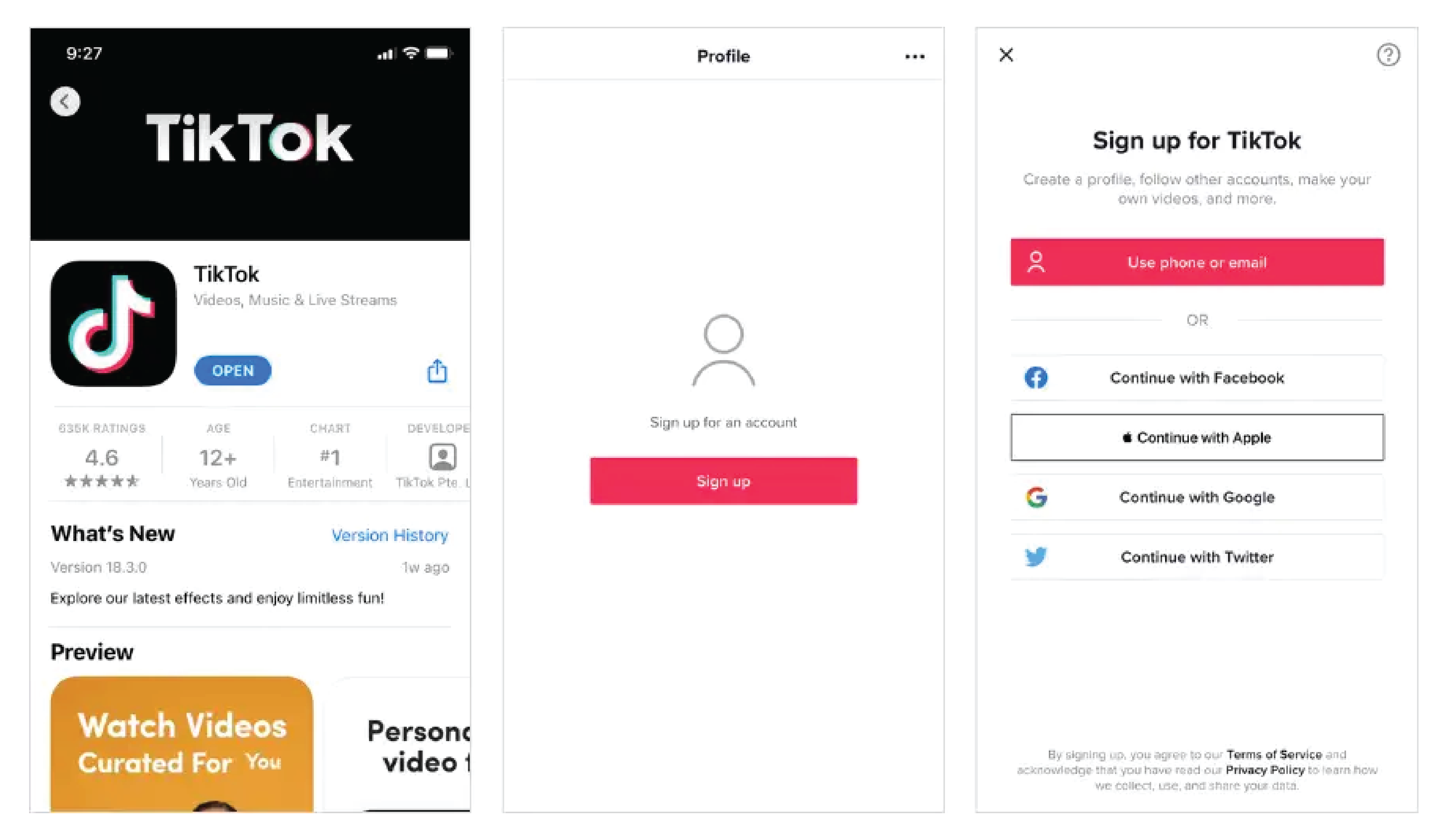 The first step to creating your first video on TikTok is to create an account on TikTok.
It's pretty straightforward, but we will help you out further with a step-by-step breakdown of how to create a TikTok account.
Simply follow these steps, one by one:
Download the TikTok app from Google Play Store or Apple App Store.
Next, you need to open the TikTok App on your iPhone or Android device.
Look for the "Profile" option on the bottom right side of the screen.
Now, you will need to select a preferred method of signing up.
You can choose to sign-up with a phone, e-mail address, or through signed-in social accounts.
If you choose phone or e-mail, you will then be asked to enter your birth date, and phone number.
Make sure that you enter the right phone number as you will need it to activate your account.
TikTok will send you a 6-digit code to your phone number which you will need to enter.
Once you complete the sign-up, you will have access to your new TikTok account.
Edit your profile, add a profile picture, and you are now all set.
How to Create a TikTok Video?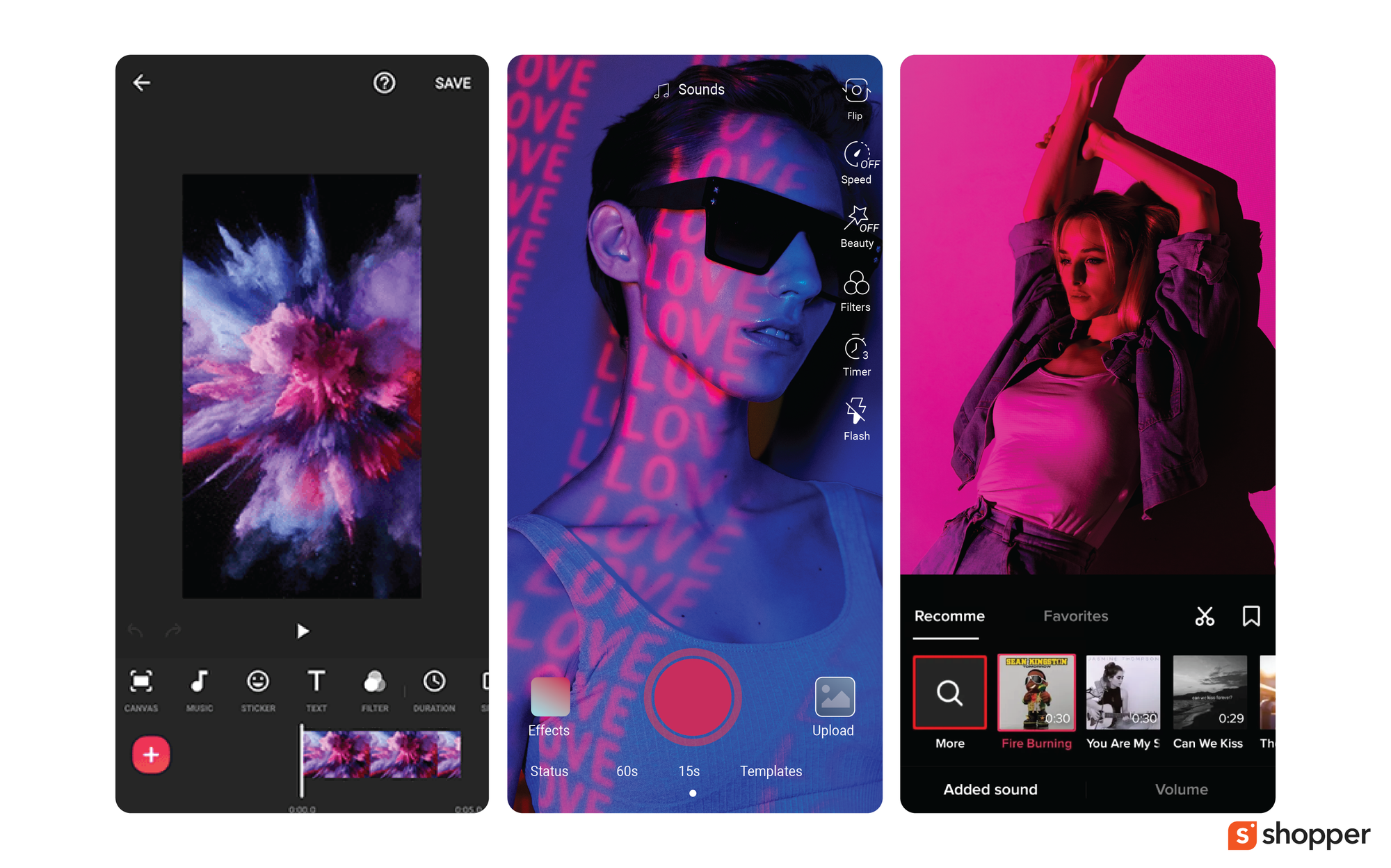 Creating a TikTok video is fairly straightforward.
However, you must spend some time editing and optimizing your profile, so that viewers, and people that know you find your content easily.
Most importantly, you need to make sure that you assign a unique username to your TikTok profile.
When you sign-up for a TikTok account, you get a random username that is made up of random alphabets and numbers.
To help people find your TikTok profile, you must change your username to something relatable.
It is highly recommended to use a name that matches your username on all other social media platforms to help bring people that follow you on other social networking websites.
Now, follow these steps to create your first TikTok video:
Tap the '+' button located on the bottom center
Now select the media file that you wish to upload.
You can upload from your camera roll, or record new content from a TikTok camera.
To start recording, tap the record button (red circle) once.
When you are done recording the content, tap the red button once more to stop recording.
Click on the "Checkmark" icon once you are done recording the footage.
You can make further edits or changes by clicking the subsequent options on the right sidebar.
To add music, or sound to your clips, you can tap the "Add Sound" button.
Now, tap on "Post to Story" to share the recorded footage as a story.
Tap the "Next" button to publish your content as a TikTok post instead.
It is highly recommended to add a video description, relevant hashtags, mention friends, add links (if any), and set privacy (you can choose between everyone, friends, and only me).
There are a few more options like allow comments, allow duets, allow stitch, and save to a device that can be enabled or disabled by moving the slider as required.
You can also choose to automatically share your post on WhatsApp, Instagram, and Facebook.
What are the Different Kinds of Videos You Can Do on TikTok?
TikTok is home to one of the biggest collections of innovative creators.
The opportunity and scope of content you can do on TikTok are endless. You can do all the different formats of content for TikTok, and gain hundreds of followers in no time.
What matters the most when it comes to TikTok, is to ensure that you consistently create high-quality content.
To further help you create amazing content on TikTok, here is a quick look at how to make some of the most popular types of content on TikTok:
How to Do a Slow Motion Video on TikTok
Slow-motion videos are one of the most created contents on TikTok.
The good thing about slow-mo videos is that it's relatively easy to make. You can also make slow-motion videos with existing videos to give a fresh perspective and new content for viewers.
Follow these steps to make a slow-motion video on TikTok:
Launch TikTok and log in to your account.
Select the "+" option from the bottom of the screen.
Next, you will need to select a song for your slow-motion video.
Ideally, it's always best to go with a slow song.
Now, look for the "Speed" option on the right side menu panel.
Choose a preferred speed for the video from the options menu that appears at the bottom.
Select preferred filters, add a title, and hashtags, and proceed to publish your post.
How to Make a TikTok Video with Multiple Clips?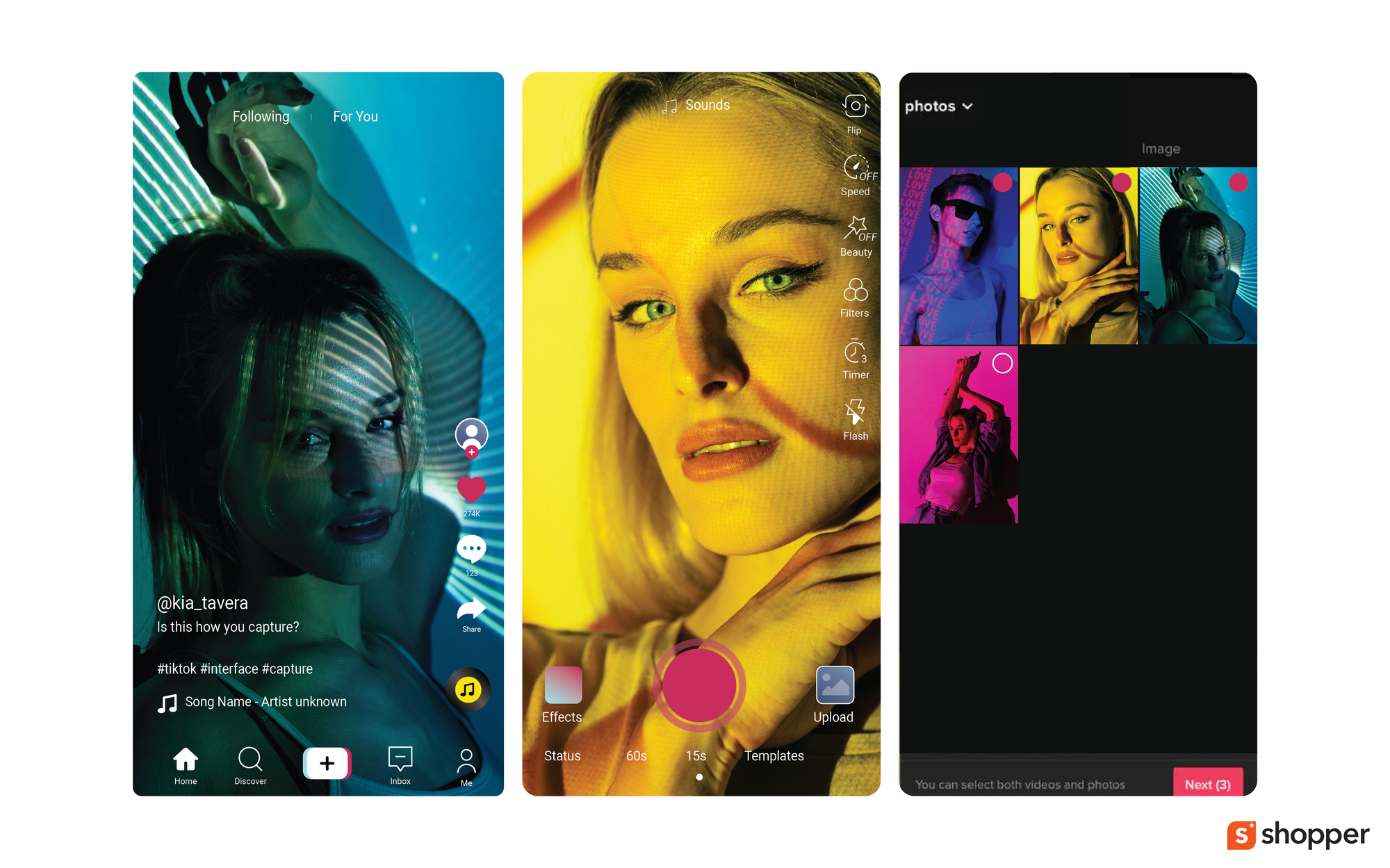 Transition videos and videos that feature multiple clips are another trending category on TikTok.
Creators have plenty of options to create transitions or videos that feature multiple videos on TikTok.
While you get more options to do the same with third-party editing software, you can make these videos within TikTok itself.
Here is how to make a TikTok video with multiple clips:
On your account, click the "+" sign from the bottom of your page.
Next, tap the "Upload" button and select the red record button.
Browse through your camera roll, and tap on the files you want to edit.
Tap the empty circle at the top-right corner of the camera roll to select the files.
Once you select the files, click on the "Next" button.
Please note that TikTok will sort the list based on the order you add from the camera roll.
Adjust the length of each clip by dragging the start and end of the video.
Long press the clips and drag to change the order of individual clips.
Preview the edited video, and add sound, effects, text, and stickers to finish the edit.
Publish when you are happy with the video.
How to Make a TikTok Video With Voiceover?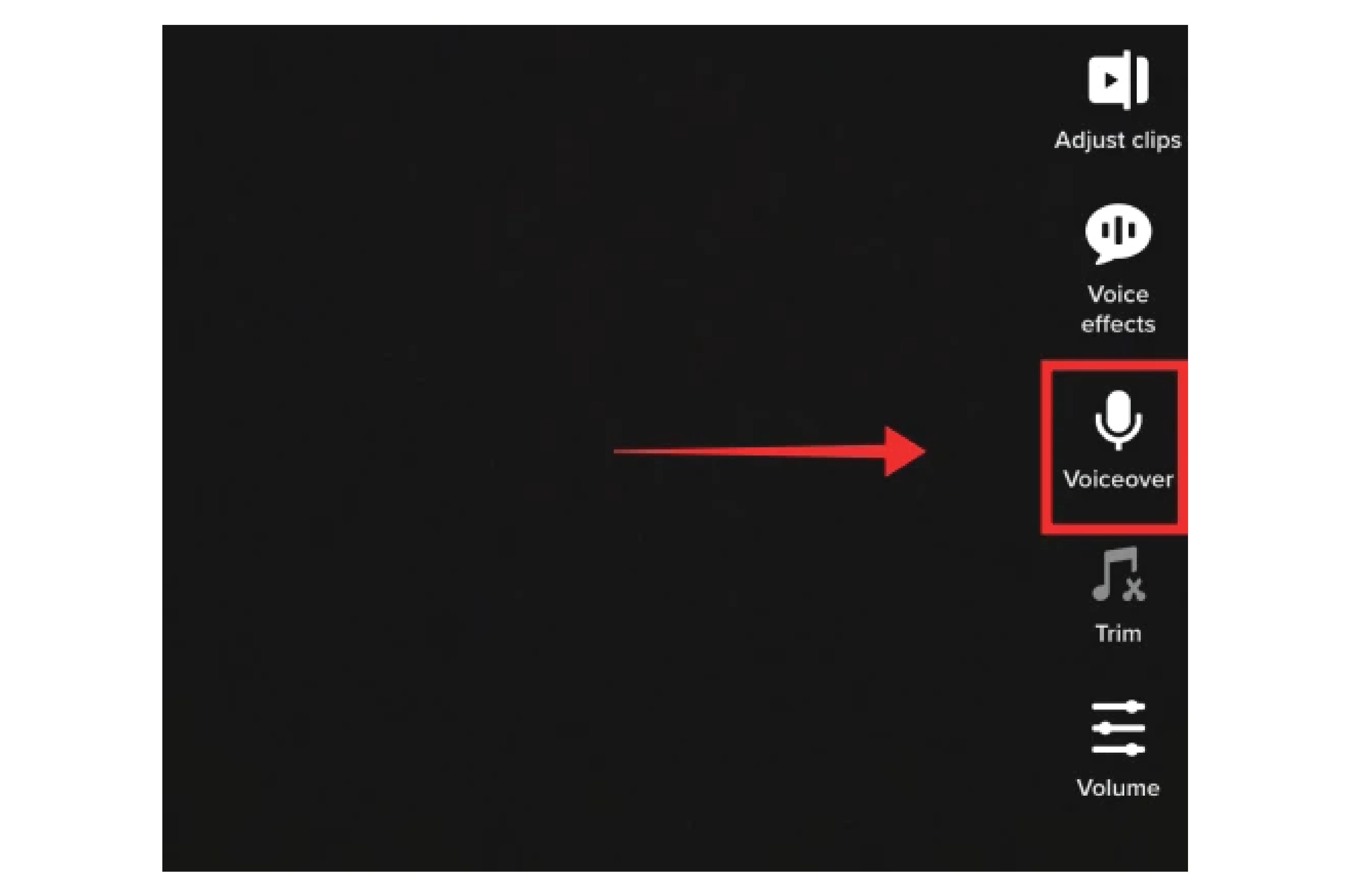 Want to add a video with voiceover on TikTok, but are not sure about where to start?
We got you covered! Here's everything you need to know on how to make a TikTok video with a voiceover:
Log in to your TikTok account
Now proceed to create a video by tapping the "+" icon.
Record or upload the video like you always do.
Once you have the video ready, tap the microphone icon titled "Voiceover".
You can then click or long-press the "Record" button to start adding your voiceover.
To remove the original audio, tap "Keep Original Sound" to make the check mark disappear.