Beginner
YouTube Money Calculator: How Much Money Do YouTubers Make
YouTube Money Calculator can be used to estimate potential earnings from your channel based on the number of views and engagement per video.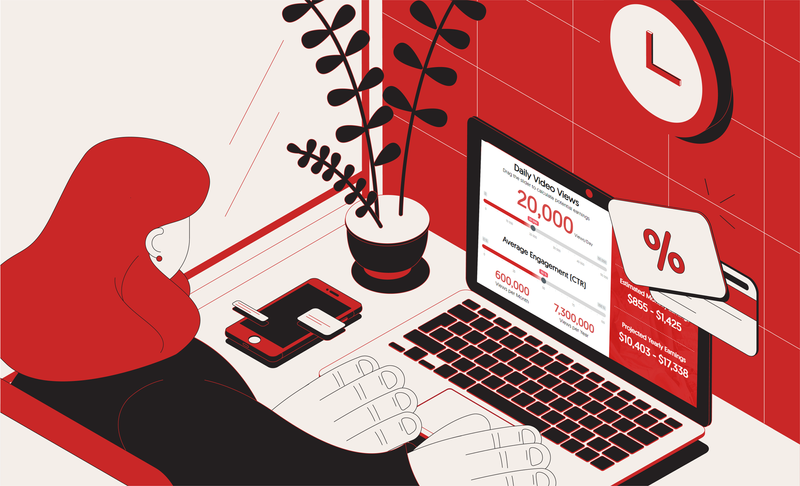 YouTube creators have several ways to generate revenue from their content.
Creators have not revealed how much money they earn from YouTube, and very few have commented on how much they succeed in making from the platform.
YouTube offers many ways for creators to make money on the platform, from selling merchandise to qualifying for the YouTube Partner Program (YPP).
Many people are unaware of the maximum possible revenue that a creator can generate and how much money YouTubers generally make:
What we will be covering in this detailed article on YouTube Money Calculator is exactly that:
How All Can Creators Make Money on YouTube?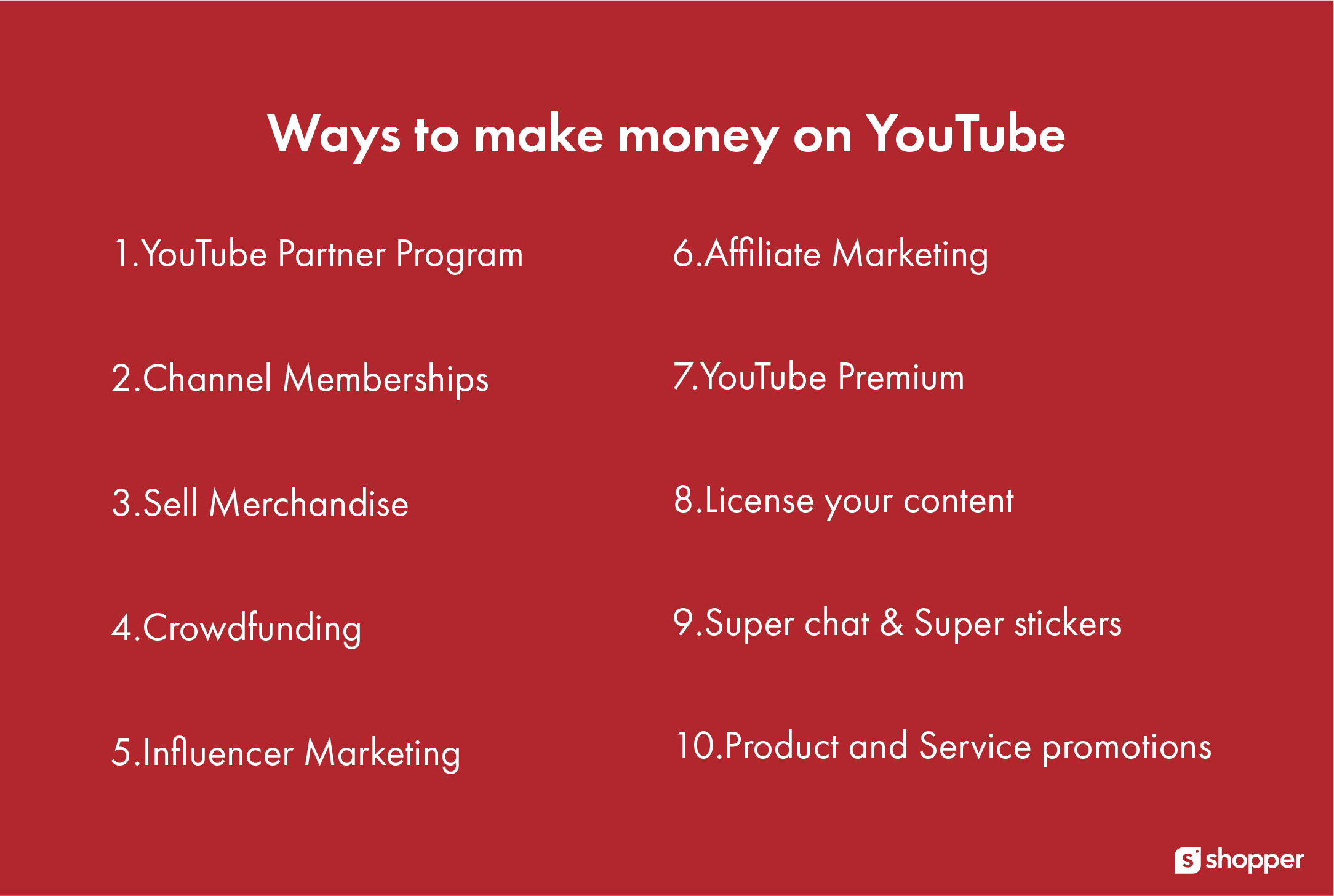 YouTube is always evolving and bridging the gap between the creator and their content regularly.
The recent introduction of YouTube Shorts, and the subsequent launch of YouTube Shorts Fund are some prime examples of how the platform is consistently changing according to the innovations in social media as a whole.
As a result, creators on YouTube now have plenty of different ways to generate revenue from their content.
Gone are the days when the only monetization option you had was to join the YouTube monetization program.
If you are new to YouTube or not sure about how to generate revenue from YouTube, here are some options to consider:
If you have at least 1,000 subscribers and 4,000 public watch hours on YouTube, you are eligible to apply and join the YouTube Partner Program (YPP). After joining the YPP, creators can monetize their content and get paid from ad revenue.
Creators can join affiliate programs of different brands and share their products on the YouTube description and other social media spaces to create conversions and generate affiliate revenue. There are also brands that have specific demands for their affiliate programs.
Selling merchandise through your YouTube channel by promoting it through your videos, or using online stores to share and promote your products.
Applying for sponsorship with brands in your niche or accepting offers from brands to do collaboration posts. There are several brands and start up that would love to collaborate with influencers to get their product to a wider audience.
How Much Money Do YouTubers Make?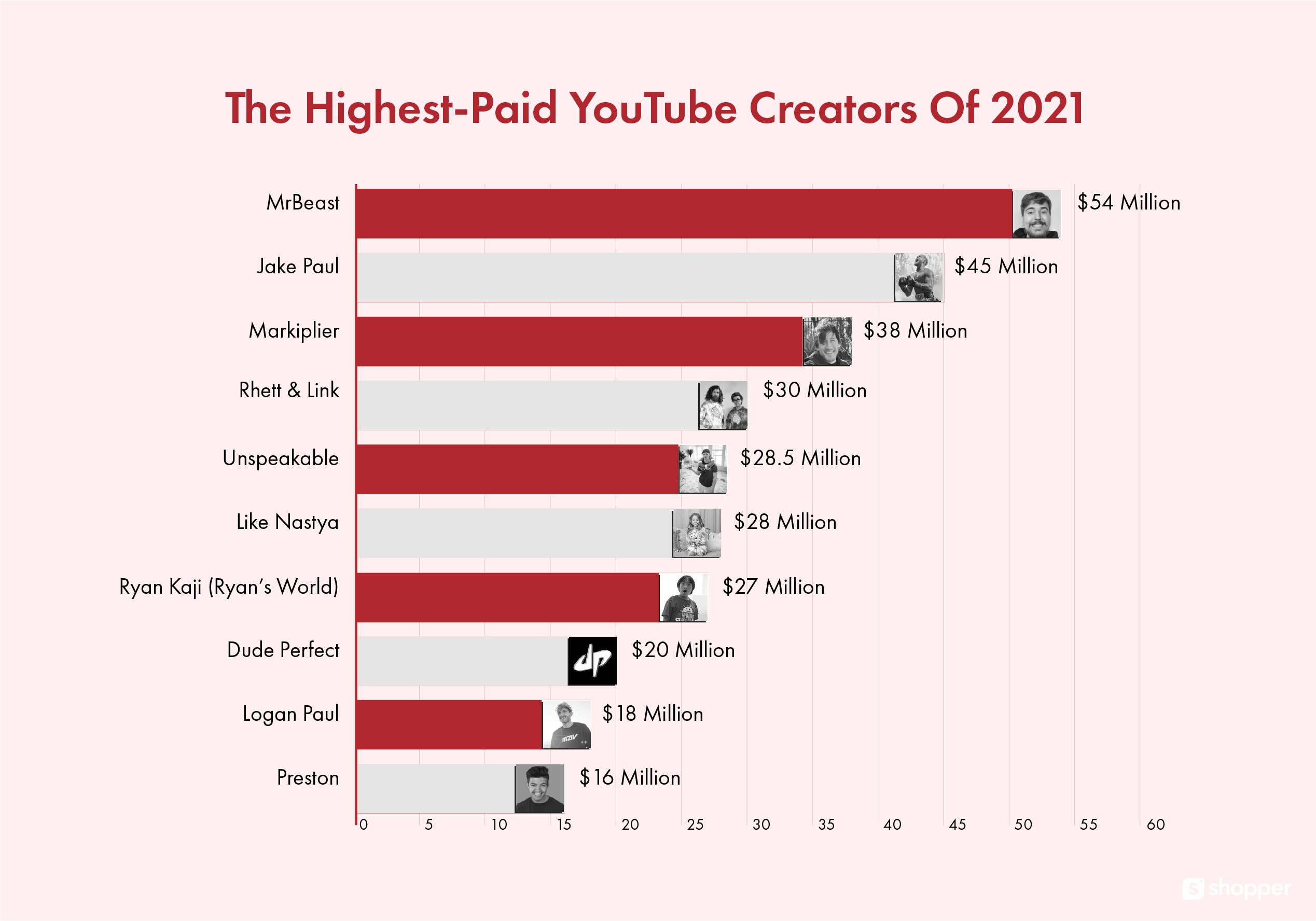 Now that we know how YouTube creators make money with their content, the next question is probably about how much money YouTubers make.
While there is no universal value to define how much YouTubers earn from their content, it is safe to assume that YouTubers with thousands of views and subscribers, definitely make a stable revenue from the content they create.
Social media consumption rates increasing to an all time high has further improved the revenue generation from online video sharing platforms like YouTube.
However, YouTube revenue is entirely based on ads that are played on an account, and the number of times an ad gets played on a channel. This makes it very difficult to localize the exact ad revenue of a YouTube creator.
Wondering about how much money do YouTubers make per million views?
Based on our analysis of how Google AdSense pays YouTube creators for ads that are played on their channel, it is safe to assume that a video with one million views will average between $2,000 and $3,000.
So how did we end up with this number?
With the YouTube Money Calculator of course! If you are new to the term "YouTube Money Calculator", here is a breakdown of what the calculator is all about and how creators can use them:
How to Use the YouTube Money Calculator?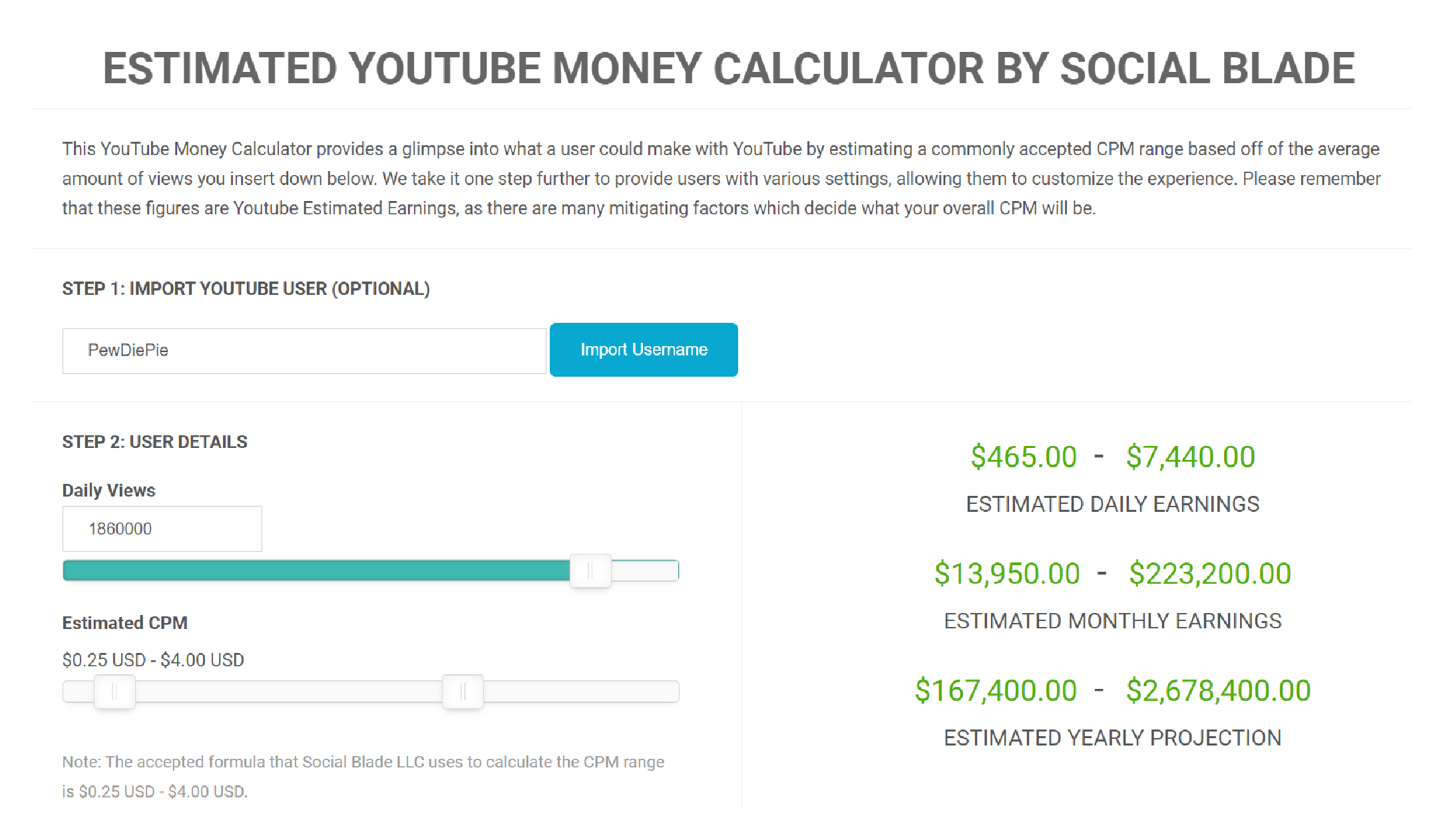 There is a lot of mystery and curiosity surrounding the functionality of YouTube Partner Program and how much money YouTubers make by enabling their ads.
This has led to the introduction of YouTube Money Calculators that use metrics like cost-per-click (CPC) and cost-per-mile (CPM) to determine how much money a creator makes from a specific video.
Social Blade, a social media analytics and statistics tracking website has a dedicated YouTube Money Calculator that can let you know how much estimated revenue, a YouTube video generates.
There are also plenty of other websites and services that offer YouTube Money Calculators that determine a possible estimate of how much money YouTube creators are generating.
The only downside to using these statistics is that they may or may not be accurate as the figures are based on probable CPM based on channel activity, and there are several mitigating factors that can change the CPM of a channel drastically,
The Social Blade YouTube Money Calculator makes use of an accepted CPM range that is based off from the average amount of views you enter in the website.
The accepted formula used by Social Blade LLC to calculate the CPM range is $0.25 USD to $4.00 USD. Mitigating factors include, but is not restricted to quality of traffic, source country, niche type of video, actual click rate, price of ads, adblock and several others.
YouTube also takes a cut of ad revenue which is estimated to be around 45% and the creator gets the remaining 55% of what the advertiser pays YouTube to get the ad displayed on your videos.
If you are still confused, check out a YouTube Money Calculator like Social Blade and follow these steps:
Log in to your YouTube account
Tap the Profile Icon from the top right corner.
Scroll down and select YouTube Studio
Navigate to the lefts side tab and find "Analytics".
Click "Analytics" to see your channel analytics.
Now look below "Advanced Mode" and click on the dates that appear there.
From the drop down on dates, scroll down to the "Custom" option
Select the start and end date as the same day to get daily views.
That's all you will need to do at YouTube. Now open a new tab and access a YouTube Money Calculator.
Most of the leading YouTube Money Calculators requires creators to either share their channel ID or YouTube URL to import your YouTube account.
However, if you have a relatively new or smaller YouTube channel, this feature might not work for you. That's why you need to have the number of daily views handy on the go.
Now follow these steps if you are unable to import your YouTube channel in the Money Calculator.
Enter the daily views by dragging and moving the slider.
You can also manually enter the value as numbers on some YouTube calculators.
Now, creators can either go with the default CPM range or set a custom CPM range.
You will see the results of estimated earnings displayed after entering these details.
Creators can make use of the YouTube Money Calculator to get estimates of daily earnings, monthly earnings, and yearly projection.
Some of the more advanced Money Calculators for YouTube also let you get an estimate earnings a particular video generated. You only need to enter the video link to get this earnings report.