YouTube
Top Tips to Rank Videos on YouTube in 2022
Get your YouTube videos ranked higher by following our complete guide on top tips to rank videos on YouTube in 2022. Follow the tips and tricks we cover in this detailed guide to get all the information you will ever need.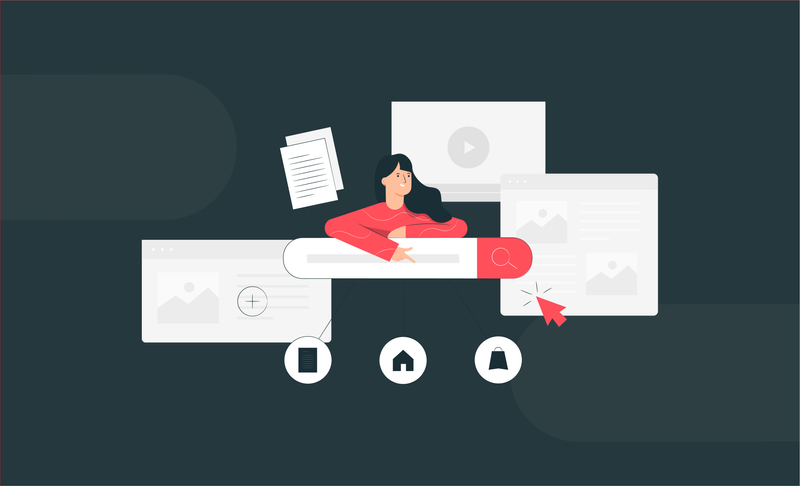 YouTube is home to some of the best video creators on the planet today.
However, they did not become the best creators out there by simply creating high-quality content and publishing them on YouTube.
So what was the difference maker that pushed their content to an intended audience?
Video ranking, aka search engine optimization! Yes, that's right, we have heard this word before, but it was not about YouTube, but Google instead.
So why are we applying the same strategy on a video-sharing platform?
YouTube is the second largest search engine in the world, and at the same time, they are also the largest video sharing and broadcasting platform out there.
Just like any other website on the internet, you need to optimize your video for search to get a better ranking on YouTube search.
If you are feeling confused or not sure about what this is all about, that's exactly what we will be covering in this detailed guide on top tips to rank videos on YouTube in 2022:
Do You Need SEO for YouTube?
Yes. If your goal is to consistently improve your video's overall views, engagement, audience research, subscribers, and watch hours on your YouTube channel, you need YouTube SEO.
YouTube works just like any other search engine!
There is a field to enter a search query, and you wait for YouTube to load some of the best recommendations.
However, did you know that these tailor-made recommendations are shown to you because of your browsing pattern, subscriptions, and how well videos are optimized?
Yes, that's right, all the videos from YouTube channels you are not subscribed to, are shown there because of how good they are optimized for YouTube search.
If you check the video's title and description, you will see the keywords you searched.
But that's just the tip of the iceberg when it comes to YouTube SEO. Let's take a closer look at some of the best SEO practices, and video optimization you can do to improve your video's ranking.
1. Spend Time on YouTube Keyword Research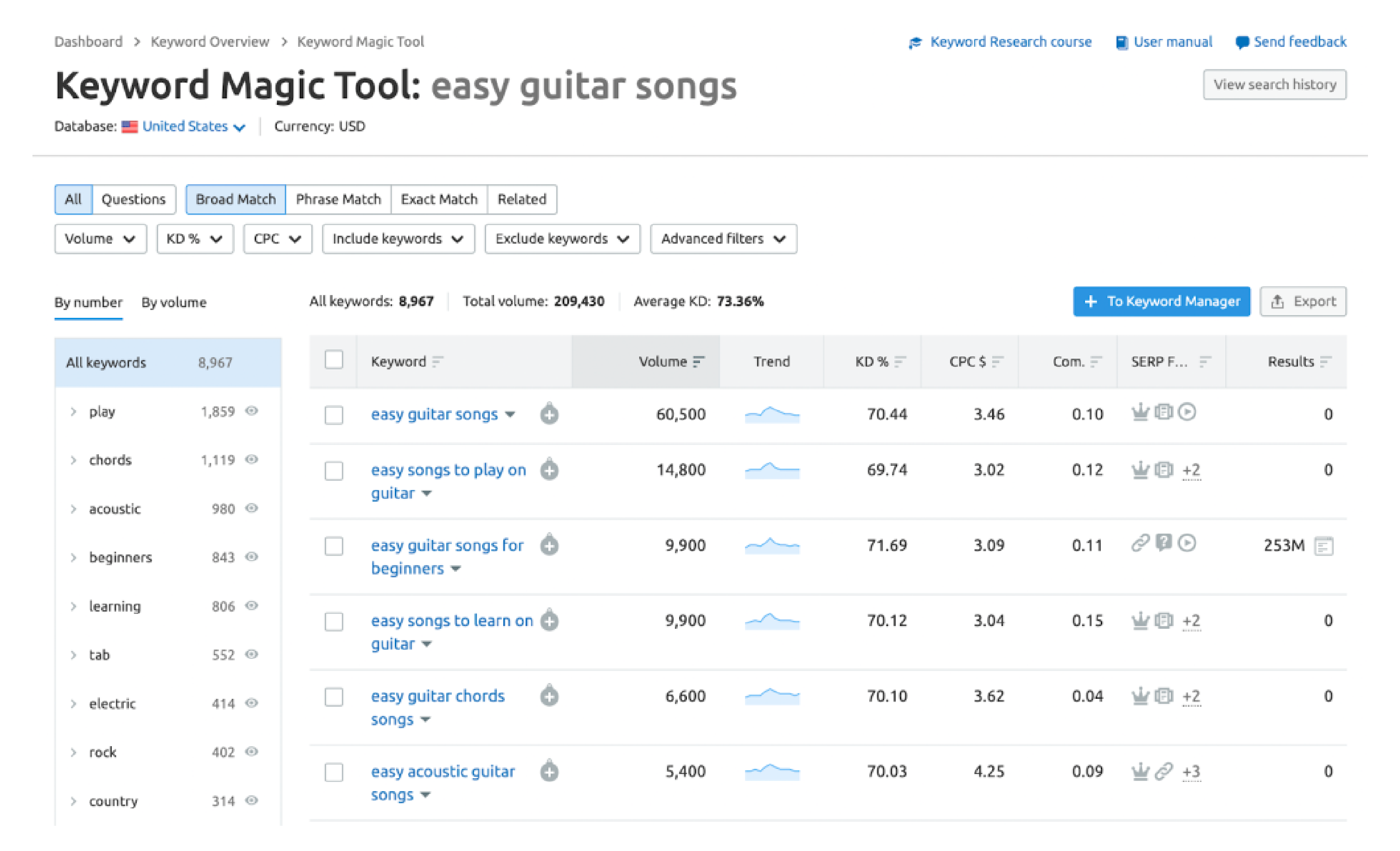 Just like keyword research for Google, you have plenty of ways to do keyword research on YouTube.
However, the easiest, and most effective way to do YouTube keyword research is to make use of the auto-fill feature on YouTube.
You must have noticed how YouTube automatically gives you a list of suggestions when you enter some words into the search bar.
For instance, if you type "how to" on the YouTube search, you will see recommendations like how to drink water, how to cook food, how to make plans, and so on depending on your search behavior.
You can use this to find keywords by adding the entire video topic.
This will give you an idea of what most users are searching for or what keyword has better chances of appearing on YouTube searches.
You can also use keyword research tools.
Most of the leading keyword research tools now have a dedicated YouTube keyword research option. Simply enter the video topic and wait for the results to show up.
Ideally, you should be going for keywords with high search volume, and low competition to get the best chance of appearing on the top of the YouTube Search Engine Results Page (SERP).
2. Keep Tabs on Video Performance With YouTube Analytics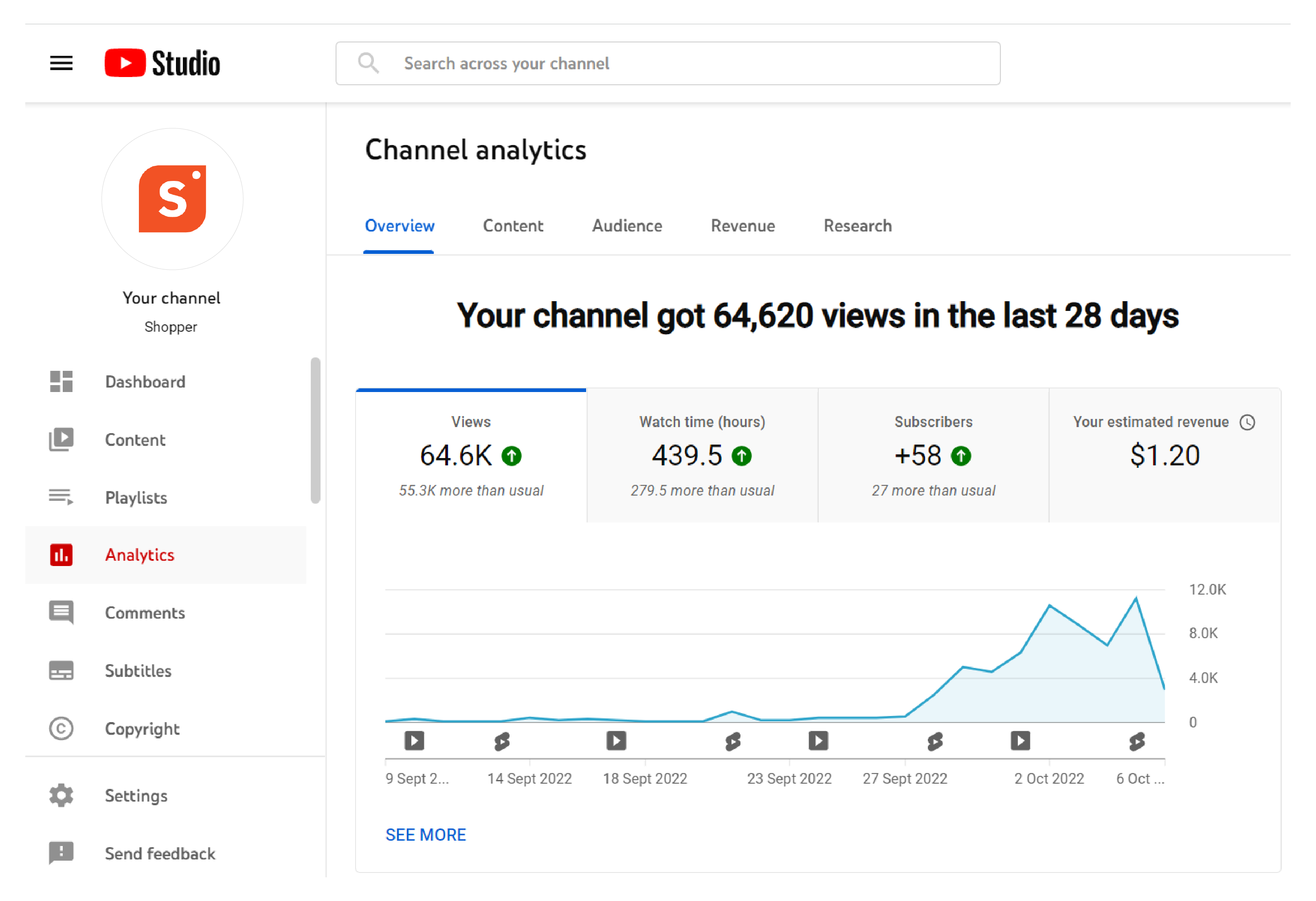 The YouTube Analytics tool is great to keep a close watch on your overall video performance.
When it comes to improving your video's overall performance in terms of engagement, views, and audience retention, keep tabs on "Traffic Source" on YouTube Analytics.
The "Traffic Source" option can be accessed directly from YouTube Studio.
If you didn't know already, here is a step-by-step walkthrough on how to access YouTube Analytics:
Log in to your YouTube channel.
Now click on your profile picture from the top right corner.
In the drop-down that appears, click on YouTube Studio.
From the YouTube Studio menu panel, navigate to YouTube Analytics.
Next, you need to tap on the "See More" option under the graph.
This will open a detailed graph and multiple options to choose from.
Tap on "Traffic Source"
Up on selecting traffic source from the drop-down that appears, you will be redirected to a screen that shows how people are finding your video on YouTube.
In the many options that show up, you will see "Search Pages".
If you select "Search Pages", you can get a further breakdown of keywords that people are using to find your video on YouTube.
Double up on keywords that most people use to find your videos, and over time, this will help you get ranked higher for these topics.
3. Always Add Tags to Your YouTube Videos

Adding tags to your videos is a great way of improving the overall discoverability of YouTube.
If you are someone that has optimized webpages for search or is familiar with SEO practices on Google, you would know how useful it is to add meta tags to websites.
Even though recent updates on Google have made meta tags less effective, tags are still relevant.
The main advantage of adding tags to YouTube videos is that it will help your content reach the target audience, even if it is commonly misspelled.
When you are uploading a video in a hurry, it can be very easy to get carried away and upload content with spelling mistakes.
Tags also decrease the focus point of your video and help the YouTube algorithm understand the intended audience better.
This will make sure that your video is being recommended to a target audience.
You can also add multiple tags, as YouTube offers creators the flexibility of using tags of up to 400 characters. You can choose to make use of all this space, or keep it between an average of 6 - 8 tags to help with YouTube SEO.
4 Create Custom Thumbnails That Stands Out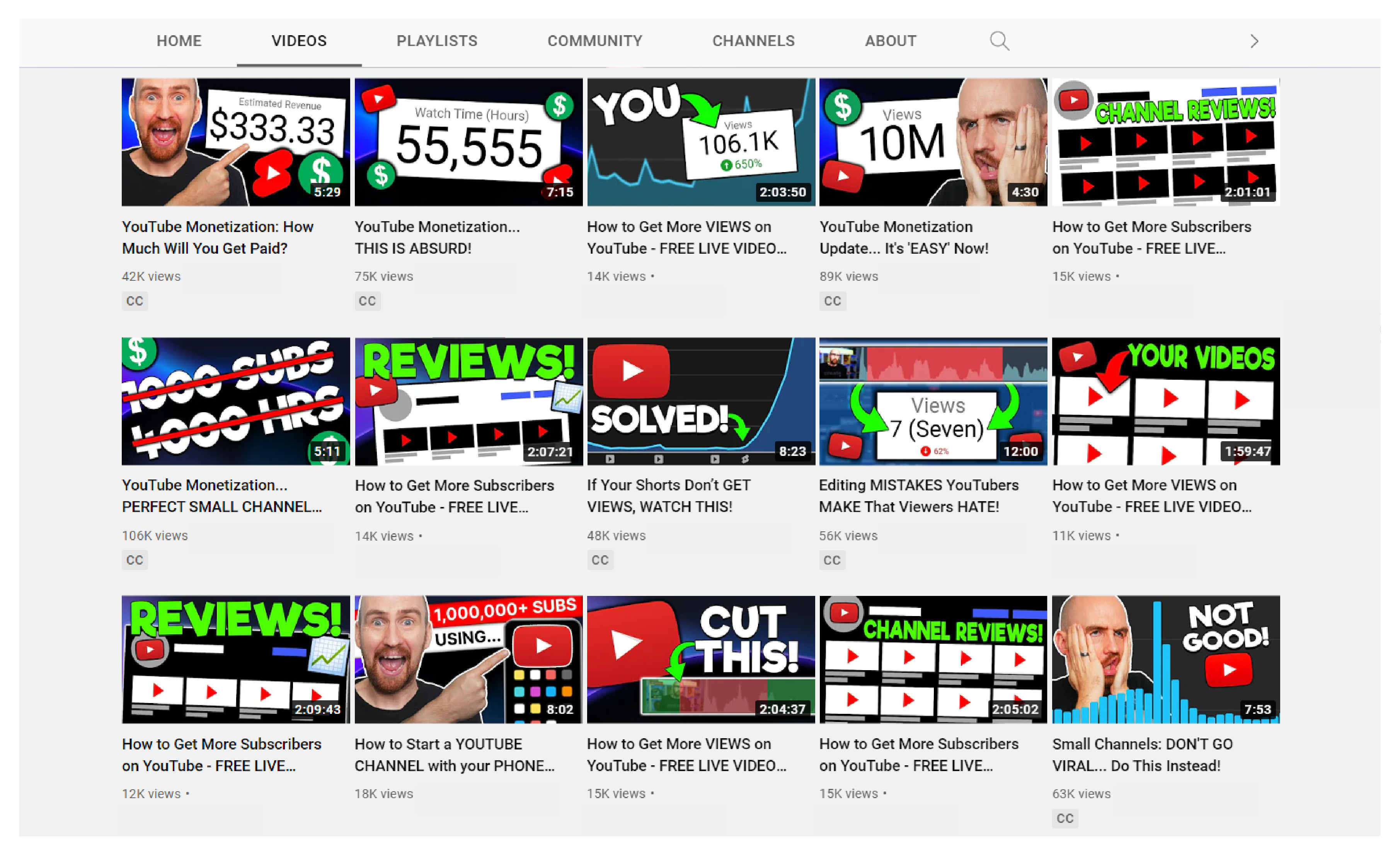 Thumbnails are the first thing viewers see when they come across your content on YouTube.
That's why having a custom thumbnail helps to improve your overall views and audience retention.
The more engagement your content generates on YouTube, the better will be your chances of ranking higher.
As YouTube is now home to hundreds of creators, there is fierce competition among the different video creators on the platform. That's why you need to have the perfect thumbnail to make sure that you get the expected views on your video.
So how do you make that perfect thumbnail on YouTube?
Ideally, you should be aiming for a YouTube thumbnail that anyone, scrolling through the YouTube feed, will be prompted to take a look at and click.
It is also important to make sure that the thumbnail is accurate, and has the right amount of details.
Don't mislead your viewers by making clickbait thumbnails, as it will only do more harm than good. You also should make sure that there are not too many elements on your YouTube thumbnails.
When you are creating custom thumbnails, you need to make sure that people who come across your thumbnail, click on it and view your video.
The more people watch your video, the higher your ranking will improve.
5 Optimize Your Title With Keywords that People Search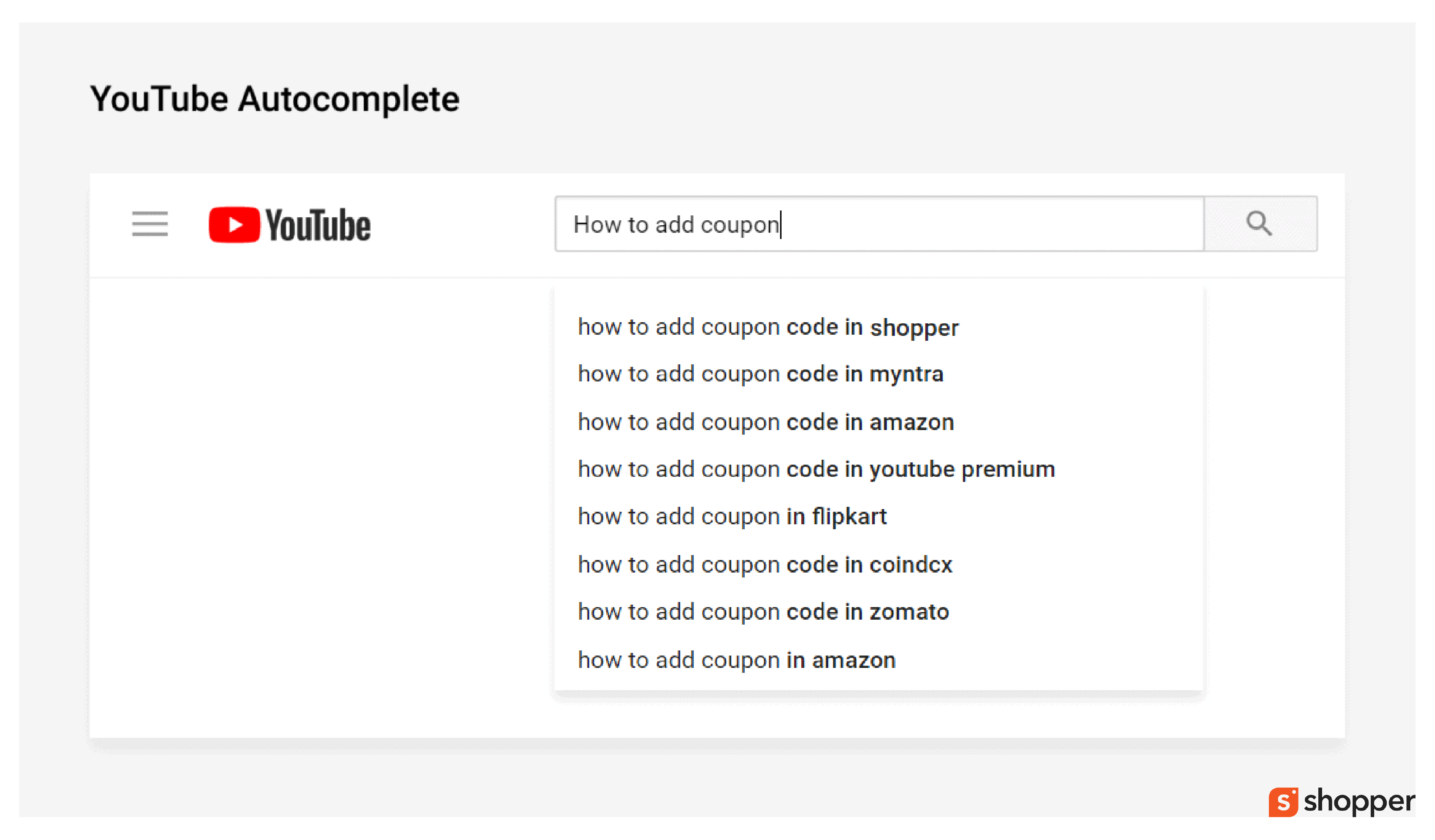 Optimizing the title and keywords on your video can help you rank higher on YouTube search.
The easiest option to get the best ranking on your YouTube videos is to optimize your title with keywords that people are more likely to search for.
There are a few ways for you to find these keywords.
You can either choose to spend some time, researching the different keywords that your competition is using on YouTube.
You can also make use of YouTube's autocomplete feature, where-in you only need to enter the video topic, and wait for YouTube to give you recommendations of keyword combinations.
The alternative option you have is to make use of keyword research tools.
Once you have some really good keywords to use, the only thing that's left to do is to use them effectively in your video title.
Even though you can use up to 100 characters, it is highly recommended to keep the character count between 20 - 60 characters to get the optimum result on your video.
6 Add Subtitles, Transcripts, and Closed Captions to Your Video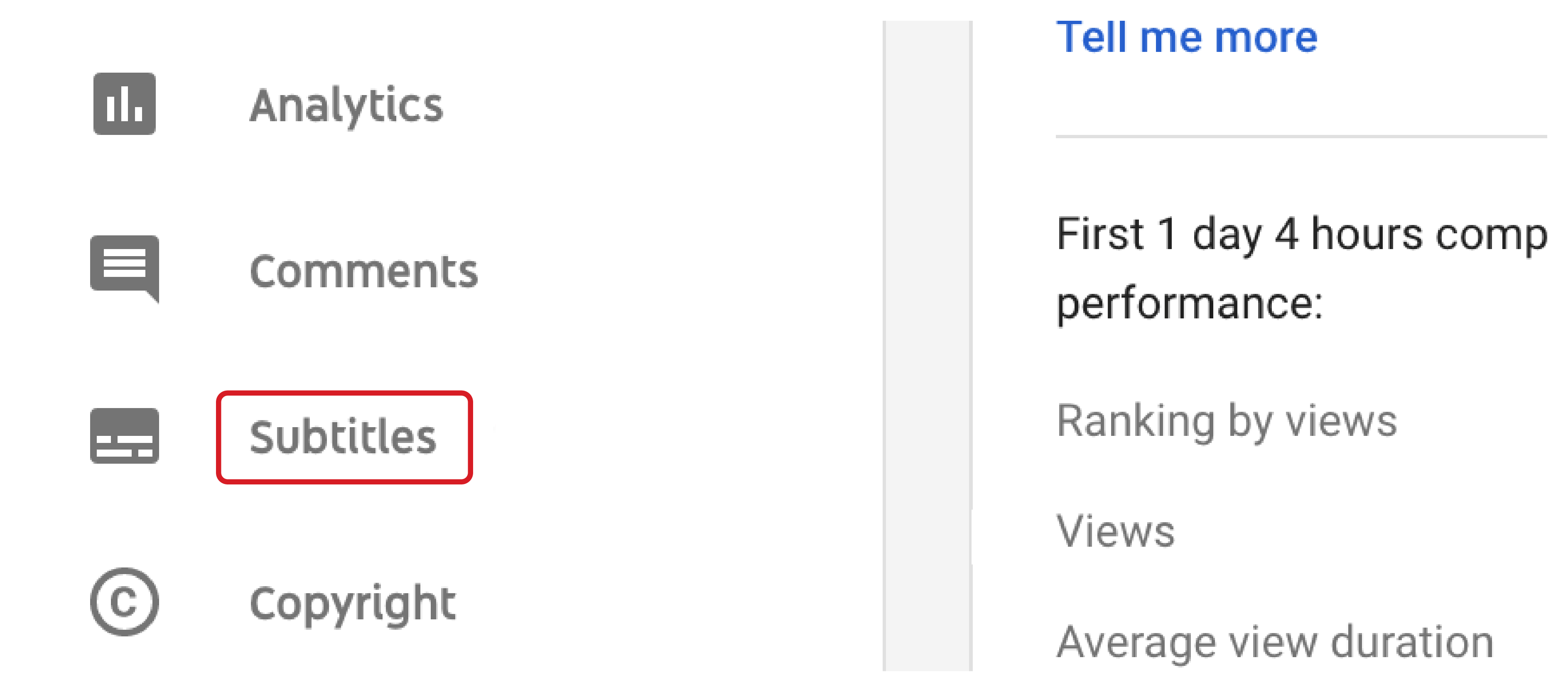 Adding captions, subtitles, and transcripts to your videos on YouTube is the best option you have to improve the overall accessibility of your channel.
On a side note, adding subtitles, transcripts, and closed captions also helps improve your SEO score.
People that have limited or restricted access to your content on YouTube because of language barriers, or hearing difficulties can now enjoy your content and consume it without limits.
So what are the differences, and benefits of adding subtitles, transcripts, and closed captions? Let's take a look:
Subtitle - Subtitles on YouTube are the same as on any other platform. By adding subtitles to your videos, you can offer textual feedback on what is being said in the video. This can help creators who don't understand your video to get a better understanding of what the video's all about. You can add subtitles manually or automatically.
Transcript - Transcript is the transformation of audio and video into the text of what the video talks about. You can also add timestamps to the transcript to turn your video transcripts into captions. Whenever someone clicks on the timestamps, they will be redirected to the designated timeframe in the video.
Captions - Captions or closed captions are more or less the same as subtitles on YouTube. The only major difference between the two is that while subtitles are intended for viewers who can't understand a language, captions are intended for those who cannot hear the audio. Captions will also include dialogue and relevant audio like (music playing) and so on for better accessibility.
7. Edit Your Filename Before Uploading a Video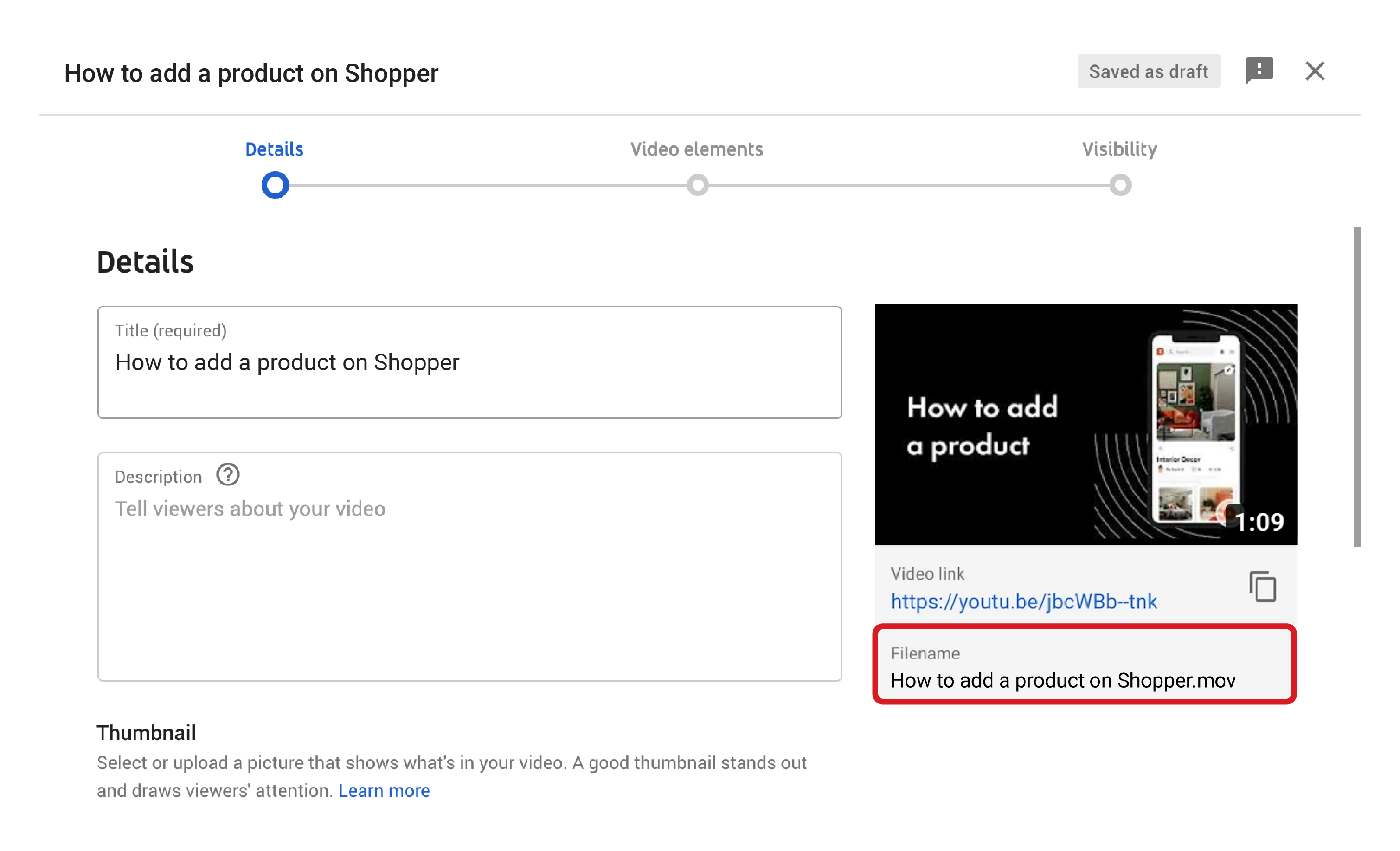 Editing your video file's name before uploading a video on YouTube, has to be one of the most underrated strategies to improve your overall SEO on the platform.
If you have been uploading stock footage with a filename as VID_20220710, it's high time you changed.
Yes, you or your viewers on YouTube will not see the filename of your video once you publish it.
However, YouTube will still see this from its backend!
So, when you change the file name to something relevant to your YouTube video, it is easier for the YouTube algorithm to understand what the video is all about.
This can help YouTube share your video as a recommendation to the right audience.
Another benefit of adding filenames to relevant names is that YouTube will start recommending your video to people who watch similar videos from other channels.