TikTok
Top Tips to Edit Videos on TikTok
Master the top tips to edit videos on TikTok and get the most views, engagement, and audience retention to your TikTok videos with the steps covered on our guide.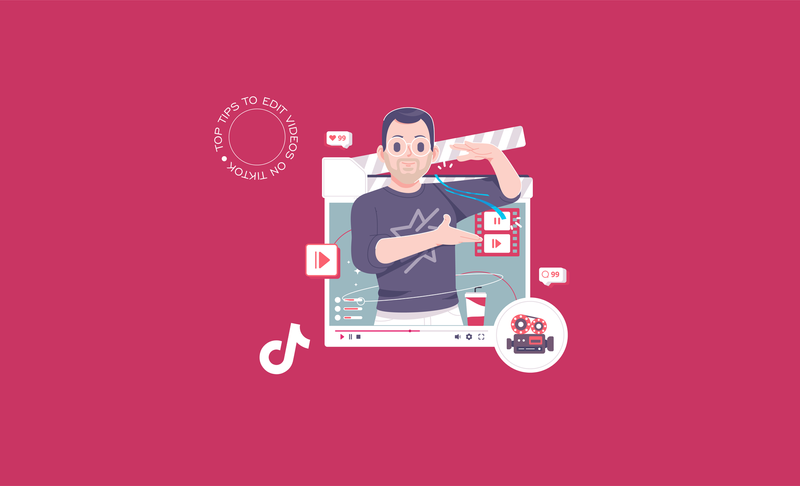 TikTok is home to amazing creators that find innovative ways to make their videos stand out.
Even though you don't have to edit all your videos to make sure they get views and engagement, there will be times when edited videos outperform the competition.
Having a basic idea of how to edit on TikTok can help you grow much faster.
If you are new to TikTok, or not sure about how to edit TikTok videos, we got you covered.
Here are some top tips to edit videos on TikTok which can be included in your content calendar, to help you optimize your TikTok videos for better reach, and engagement.
How to Edit a Video on TikTok?
There are multiple different ways to edit videos on TikTok.
From using the in-built editor to checking out professional third-party applications, and software, the options are plenty.
Depending on what you are comfortable with, you can decide what editing tool you need to use.
Regardless of what tool you decide to go with, we got you covered with some of the best options to consider.
Since TikTok videos are relatively short and vertical in format, apps for smartphones are more than capable of letting you edit professionally.
At the end of the day, it all comes down to what you intend to achieve with TikTok videos.
Let's take a look at some of the different options you have to edit videos on TikTok:
1. TikTok's In-Built Video Editor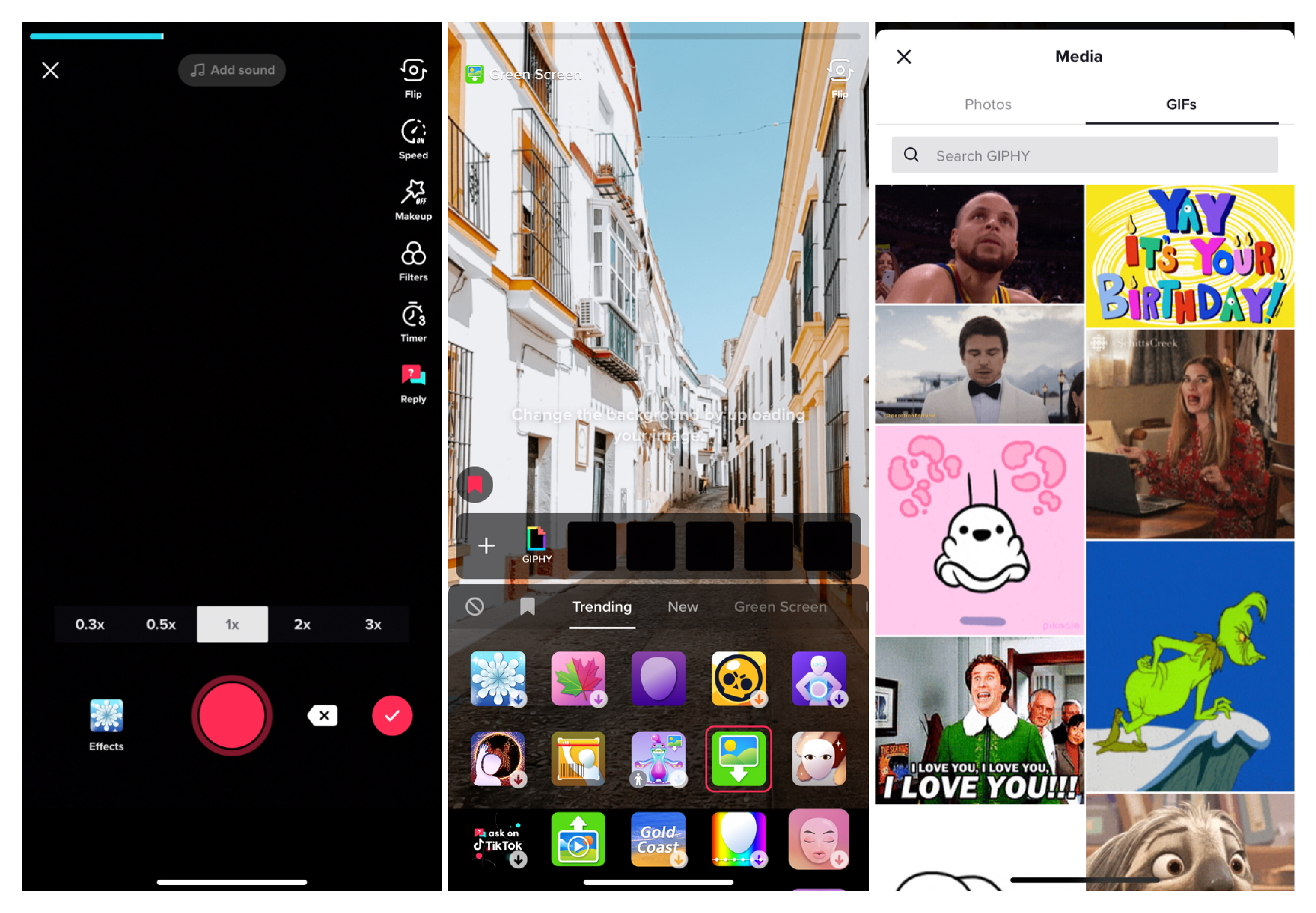 TikTok has a dedicated video editor that offers seamless editing options within the app itself.
If the video you want to edit features only basic editing like cropping, cutting, and merging two or more clips, you can do all this, and more on the TikTok video editor itself.
You can access TikTok's built-in video editing tools by tapping the '+' (plus) icon from the bottom of the screen after you log in to your TikTok account.
You can add filters, create text to speech, add, remove, or replace audio, merge two or more clips, add effects, crop/trim clips, adjust the duration of a video, and much more with the TikTok video editor.
2. Third-Party Applications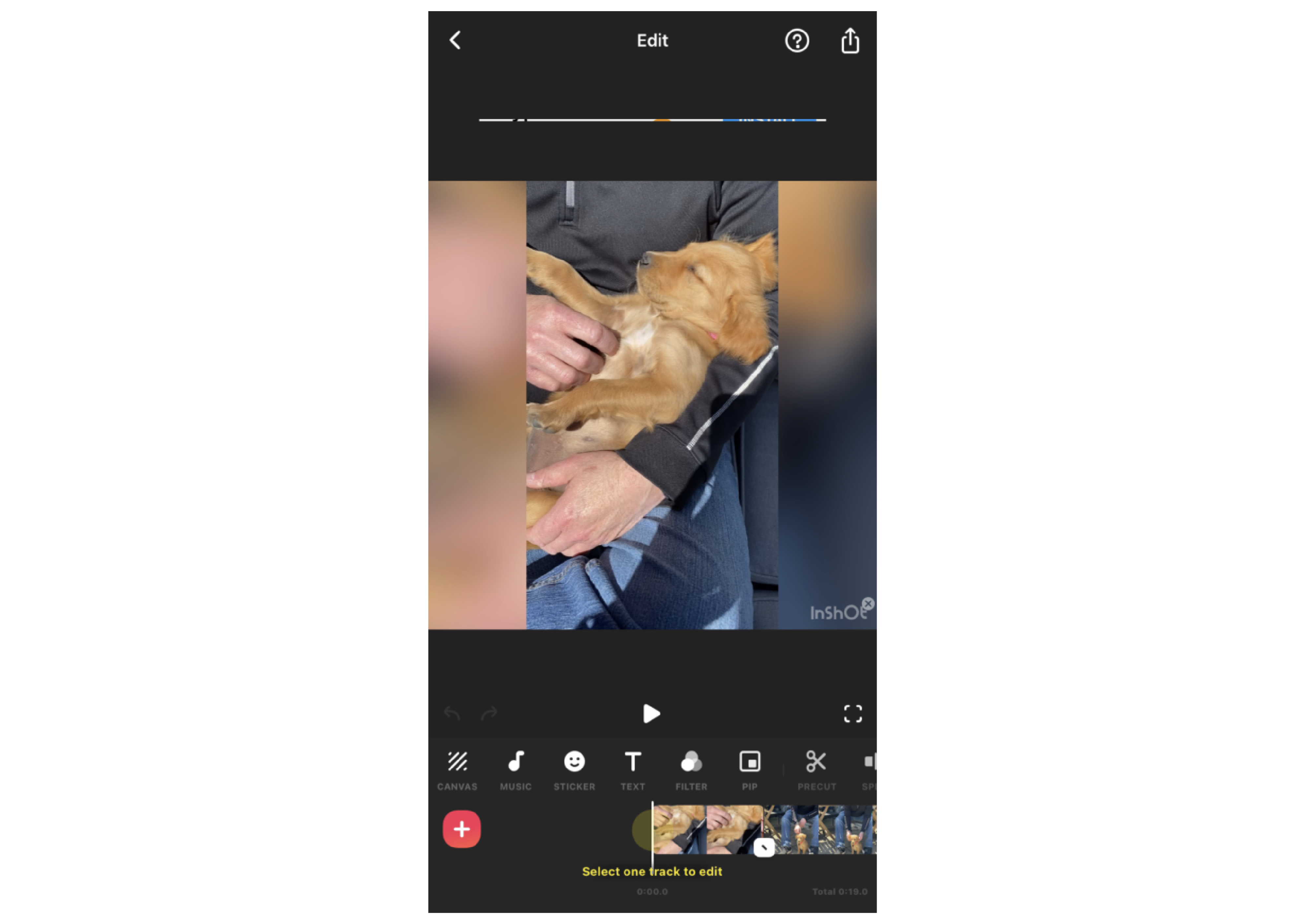 There are plenty of third-party video edition apps on both Google Play Store and the Apple App Store, which are free to download, and use.
Some of these apps even have integrations with TikTok, that lets you edit the video in the app, and share it directly from there to your TikTok account.
The best thing about using third-party applications for editing videos on TikTok is that you are not limited to a few options like the TikTok in-built video editor.
Instead, you have access to advanced editing options like adjusting keyframes, zooming in and out, adjusting the speed of your clips, refining voiceovers, adjusting volume, and so on.
Just make sure that you are using video editors that offer free editing, or consider purchasing a premium version to avoid edited videos that sometimes have the app's watermark.
3. Online Video Editors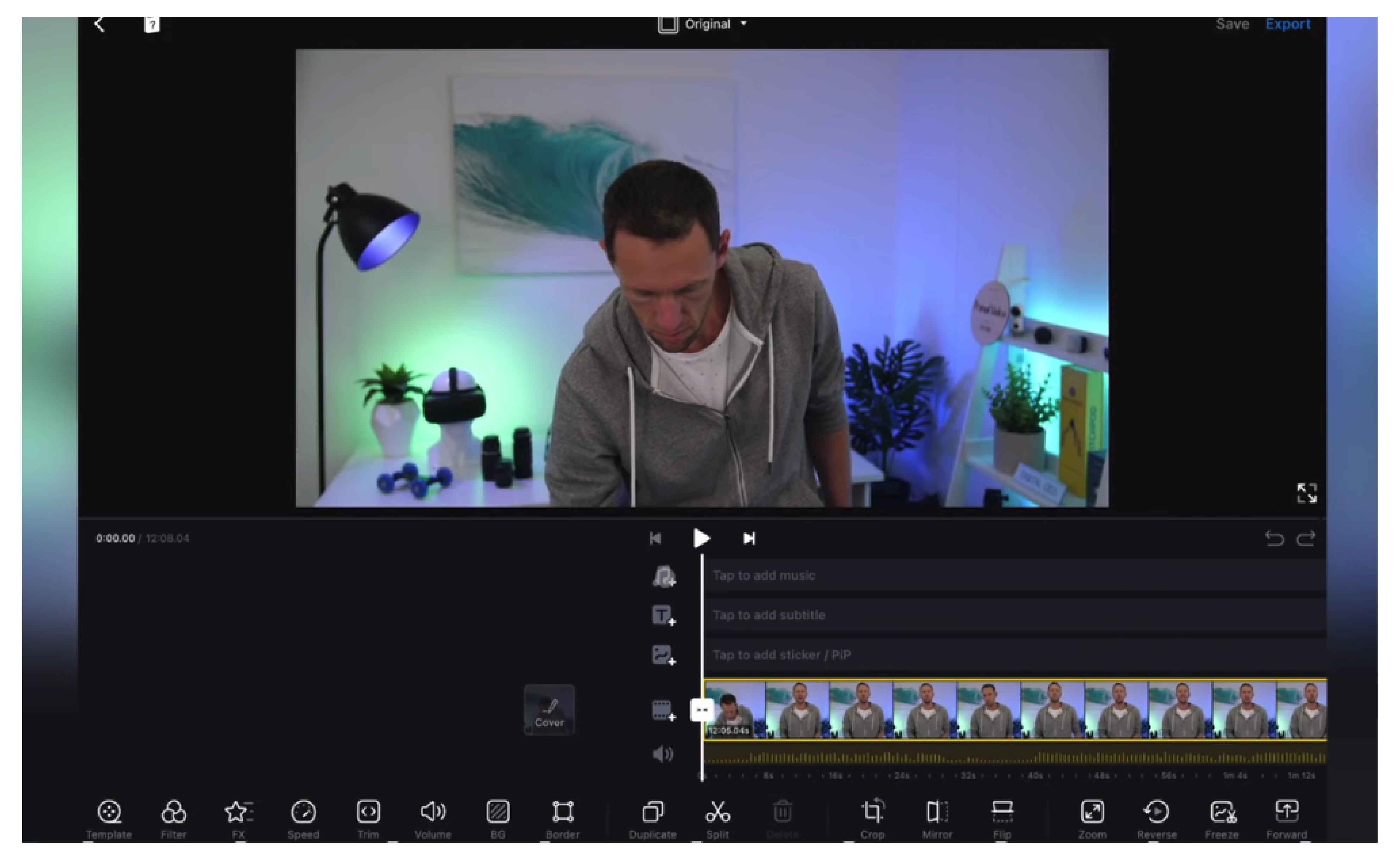 If you don't wish to download an application or software to edit your videos on TikTok, you still have the option to go for online video editors.
There is no shortage of TikTok video editors online.
You can consider going for established editing tools like Adobe (Adobe Spark for online editing), upcoming editing websites like Canva, and many more.
You will need to upload the TikTok video you captured to these online editing tools, and work around with the many different options you have.
You can find almost every option that you would find on third-party apps and software for video editing on online editors.
Once you are done editing, simply export the copy or download it to your phone, and upload it to TikTok!
What are the Different Ways to Edit TikTok Videos?
TikTok was one of the first platforms to introduce vertical short video formats.
They became an instant hit from the get-go and have never looked back. Today, TikTok is home to thousands of creators that make interesting and innovative content regularly.
Editing is an essential add-on when it comes to TikTok, and there have been plenty of creators that became instant TikTok sensations because of their brilliant edited videos on TikTok.
If you want to up your TikTok game, and create high-quality content, here are some interesting ways to edit TikTok videos:
1. Try Out Different Filters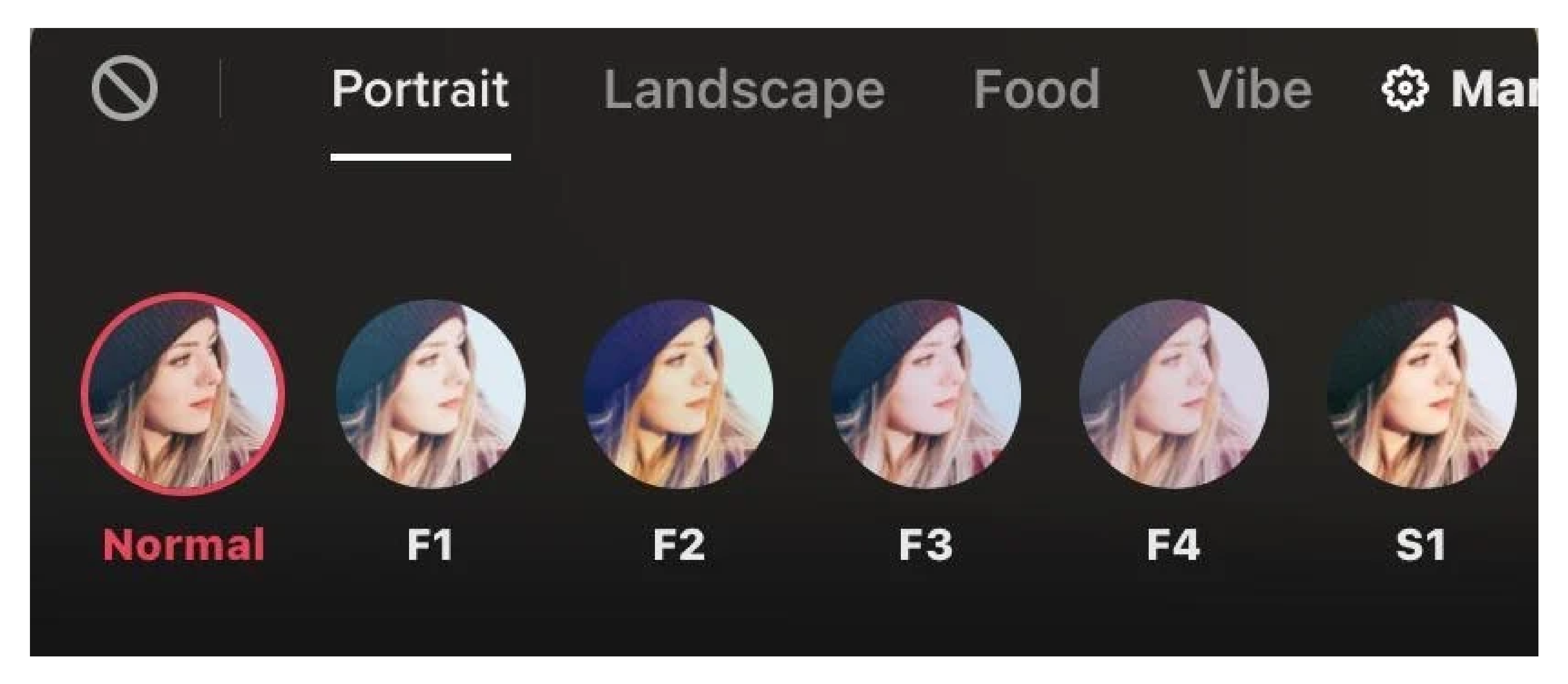 Regardless of whether you use in-built filters on the TikTok editor or third-party applications, almost every editing app out there now comes with filters.
As TikTok is a visual platform, any enhancement to the video helps.
With Augmented Reality (AR) and Virtual Reality (VR) filters evolving at a rapid rate, they have also made their way to editing suites. When combined right, filters can do magic on your TikTok videos.
That's why we highly recommend you check out different filters that are on TikTok today!
2. Try TikTok's Text to Speech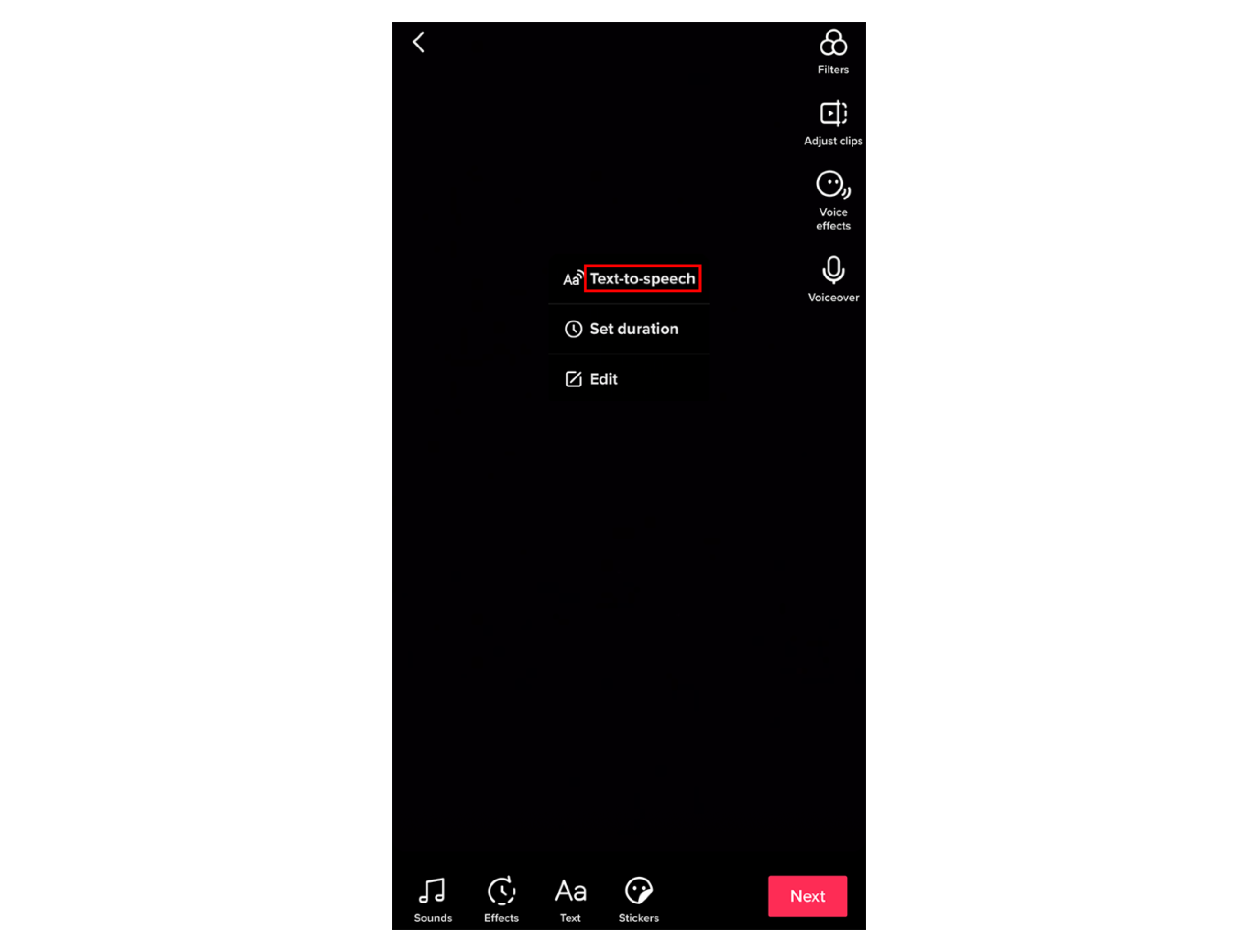 The text-to-speech effect was an instant hit when TikTok creators started using the automated robotic voice in their videos featuring memes and challenges.
If you haven't tried out this feature yet, check out our guide on TikTok Text to Speech.
The feature is relatively easy, and TikTok now offers multiple tones, and modulation in this effect, which makes it a must-try feature for all the creators out there.
You can also add text to speech to new videos while recording, or add text to files from your camera roll. You can also check out some of the text-to-speech content, other creators in your niche are creating.
3. Play Around With the Recording Speed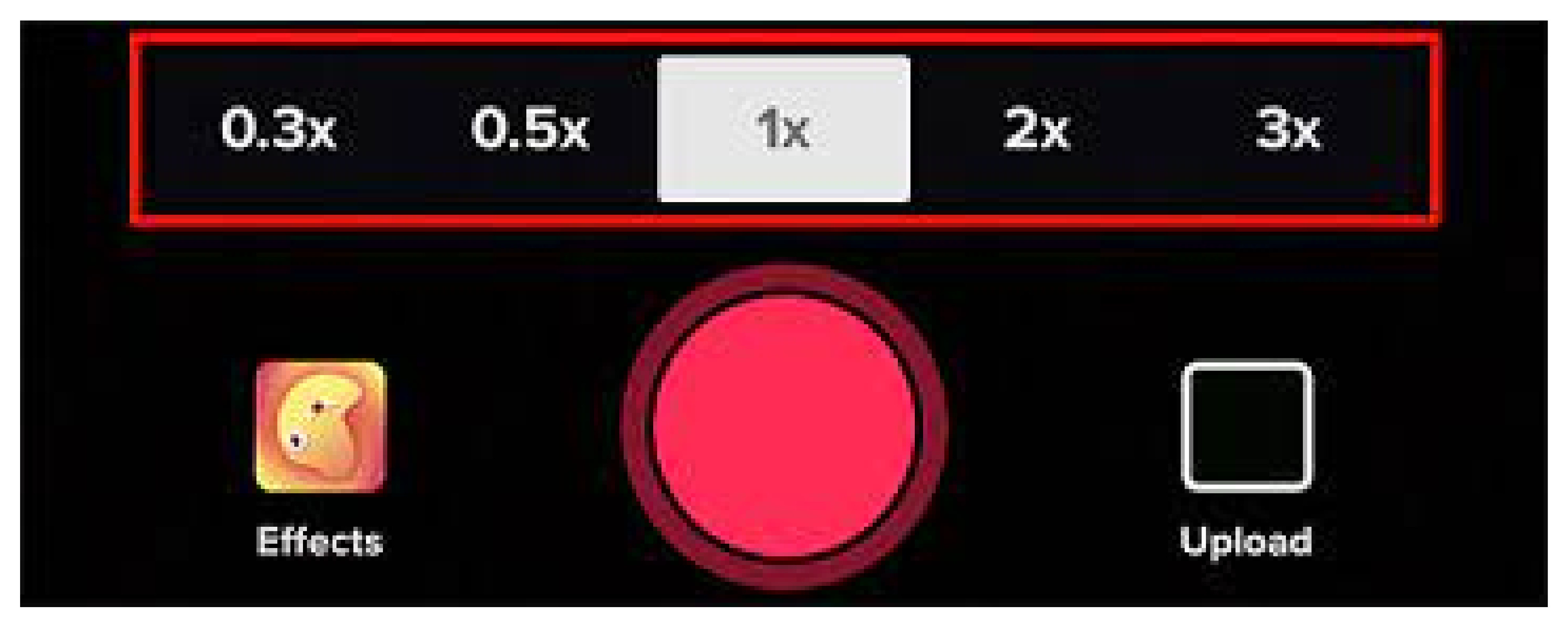 If you are using the TikTok video editor, a simple but effective edit is to play around with the recording speed of your video on TikTok.
This option is available on the recording screen.
To make use of this feature, adjust the speed setting before you start recording by clicking on the 'Speed' option from the right-side menu buttons. You can choose anything from 0.3x, 0.5x, 1x, 2x, and 3x.
Different speeds give out different effects to your tone and video, making it unique and stand out from the rest. This is also an easy strategy to use when you are short on time to edit TikTok videos.
4. Check Out the Different Video Effects
TikTok offers great video effects that can be added to your videos to create visual enhancements.
There are two ways you can do this, depending on whether you record a new video or use pre-recorded videos instead.
If you are using recording screen effects, you get access to ambiance effects, beauty filters, trending effects, green-screen (transparent background) effects, interactive effects, AR filters, and so on.
However, if you use editing screen effects, you get visual effects like zoom, glitch effects, flash effects, rain effects, and rainbow strobe, along with advanced options like motion effects, stickers, transitions, split, and time effects.
Please note that you can only use editing screen effects for pre-recorded videos, and not videos that you will be recording.