Social Media
Top Affiliate Programs for Beauty Influencers from India
Get instant access to some of the best affiliate programs for beauty influencers from India with this curated list of top affiliate programs for Indian beauty influencers.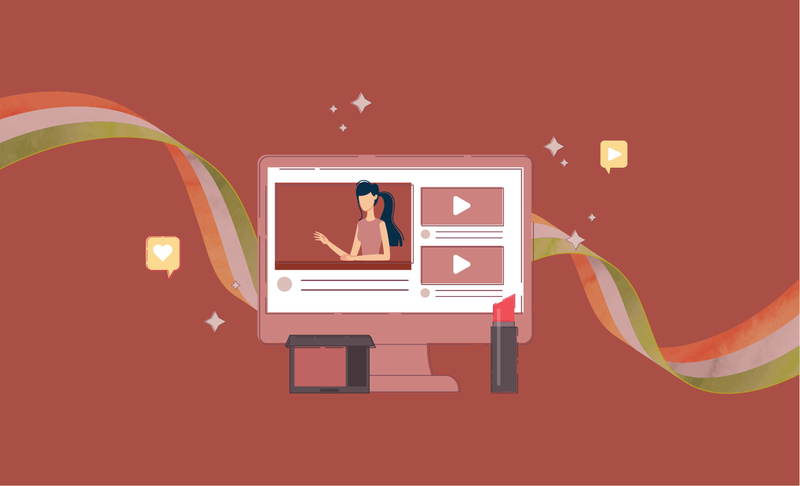 Welcome to our guide to finding the right affiliate program for Indian beauty influencers!
It can be rewarding and lucrative to be a beauty influencer, but finding the right affiliate program to partner with can be challenging.
It can be difficult to determine which program is the best fit for your needs and audience given the wide range of options available.
The purpose of this blog is to explore the key factors to consider when choosing an affiliate program and provide tips on how to find the right one for you. If you're just starting out or planning to switch programs, this guide will help you make an informed decision.
1. Nykaa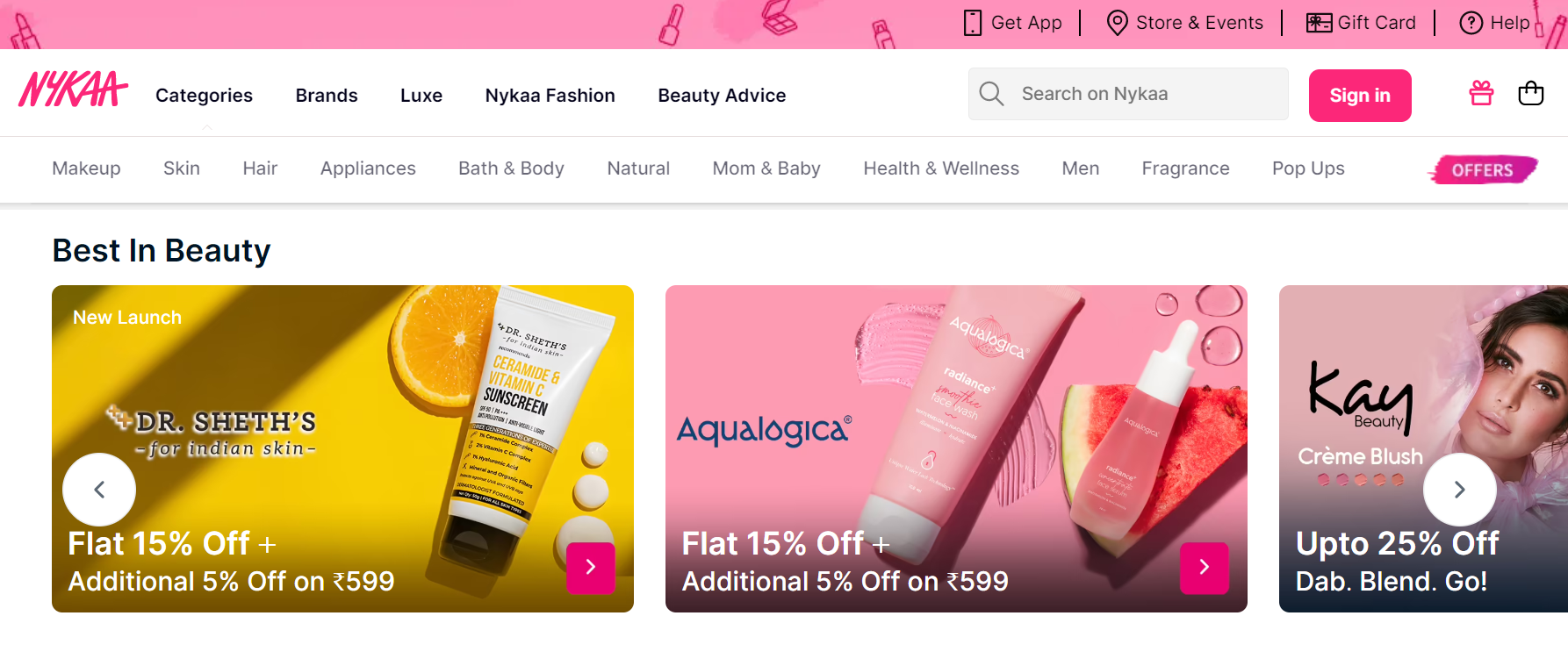 Nykaa is one of the most established beauty, skincare, and cosmetic brand in the country today.
They also have a vibrant product inventory, with new products added every other day, which gives beauty influencers from India, plenty of products to endorse and promote to their audience.
The Nykaa Affiliate Program (NAP) is also free to join, and any influencer who can promote their products can be accepted into the program.
Indian beauty influencers who are accepted into the Nykaa Affiliate Program can earn commissions of up to 9% per sale.
2. The Body Shop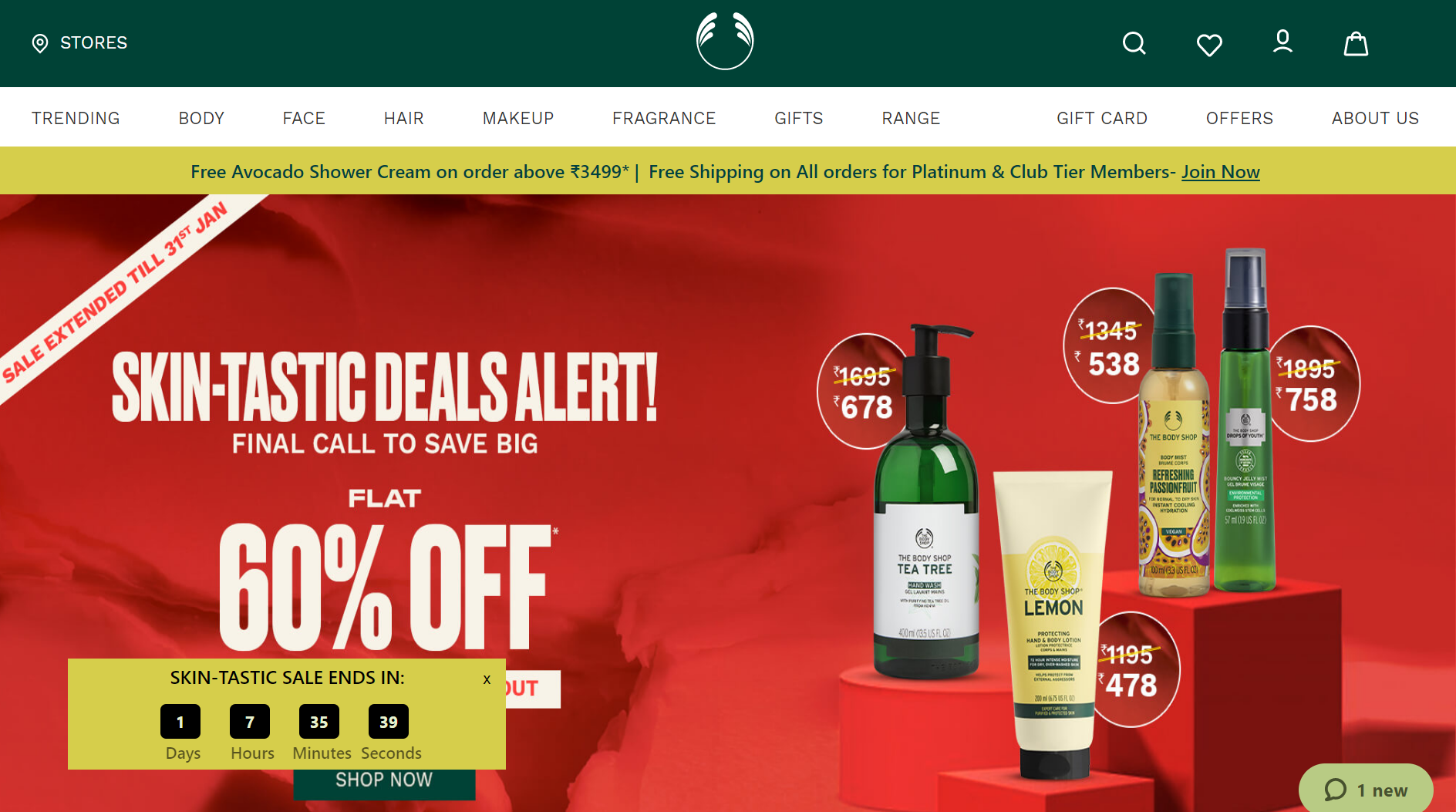 The Body Shop has made significant inroads in the Indian cosmetic market and is now one of the most prominent and trusted brands out there.
They also offer an amazing affiliate program for beauty influencers from India.
The Body Shop affiliates get to earn commissions of up to 8% per sale and come with Awin integration which makes it very easy to sign up and start sharing affiliate links.
You only need to send an email and wait for the Body Shop team to evaluate your profile. Once accepted, they will contact you and you can start earning affiliate links immediately.
3. Lotus Herbals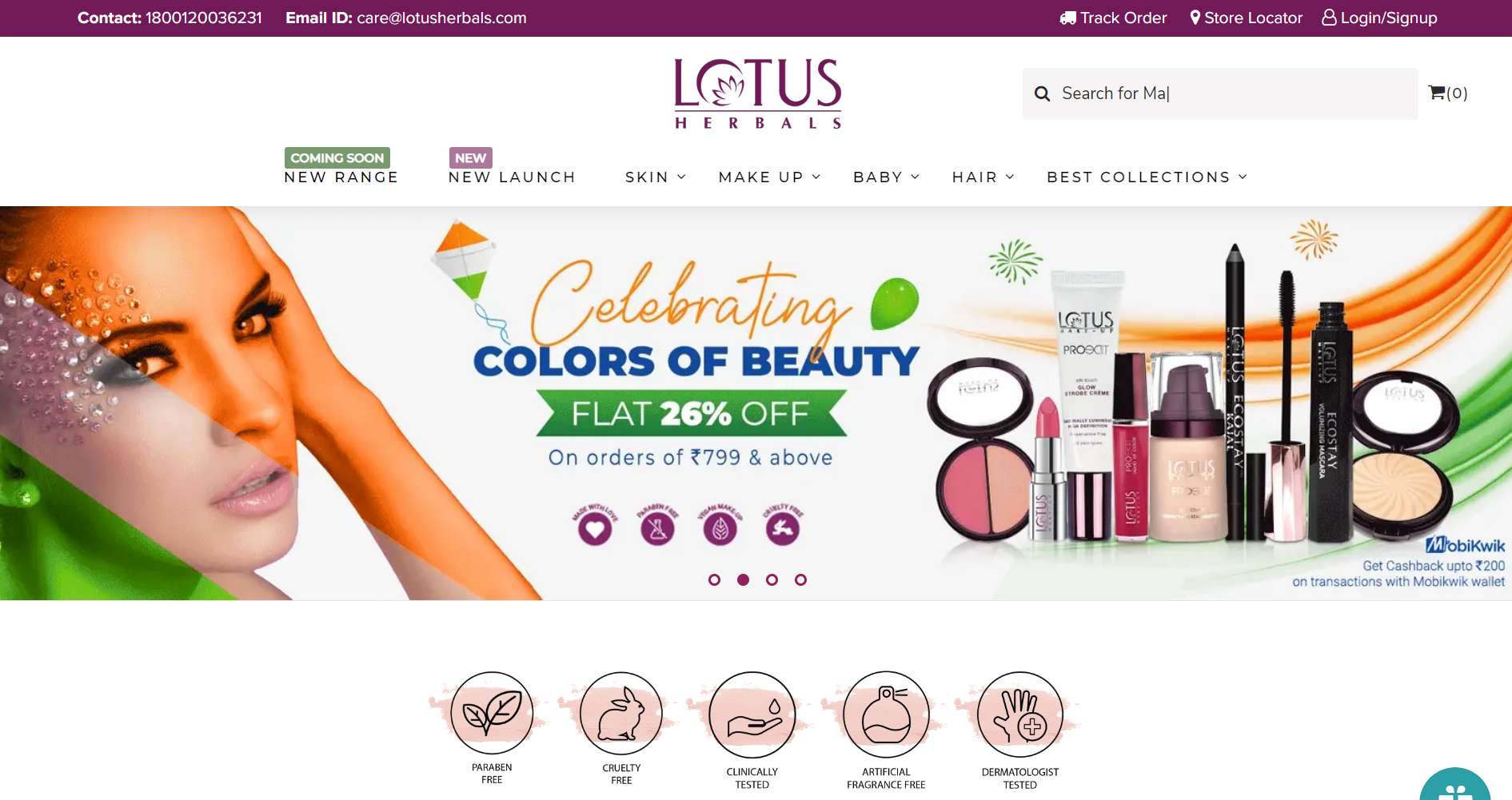 Lotus Herbals is an Indian cosmetic brand that offers premium high-quality skincare, haircare, and cosmetic products that are made with natural ingredients.
With an incredible line-up featuring cleansers, toners, moisturizers, sunscreens, serums, and many more unique and high-end products at affordable rates, there are plenty of opportunities for affiliates to endorse products and create conversions.
Lotus Herbals also offers an easy-to-join affiliate program that Indian beauty influencers a base commission of up to 10% per sale, and a flexible cookie policy of 30 days.
You can sign-up for the Lotus Herbals affiliate program by checking out their affiliate registration page.
4. Mamaearth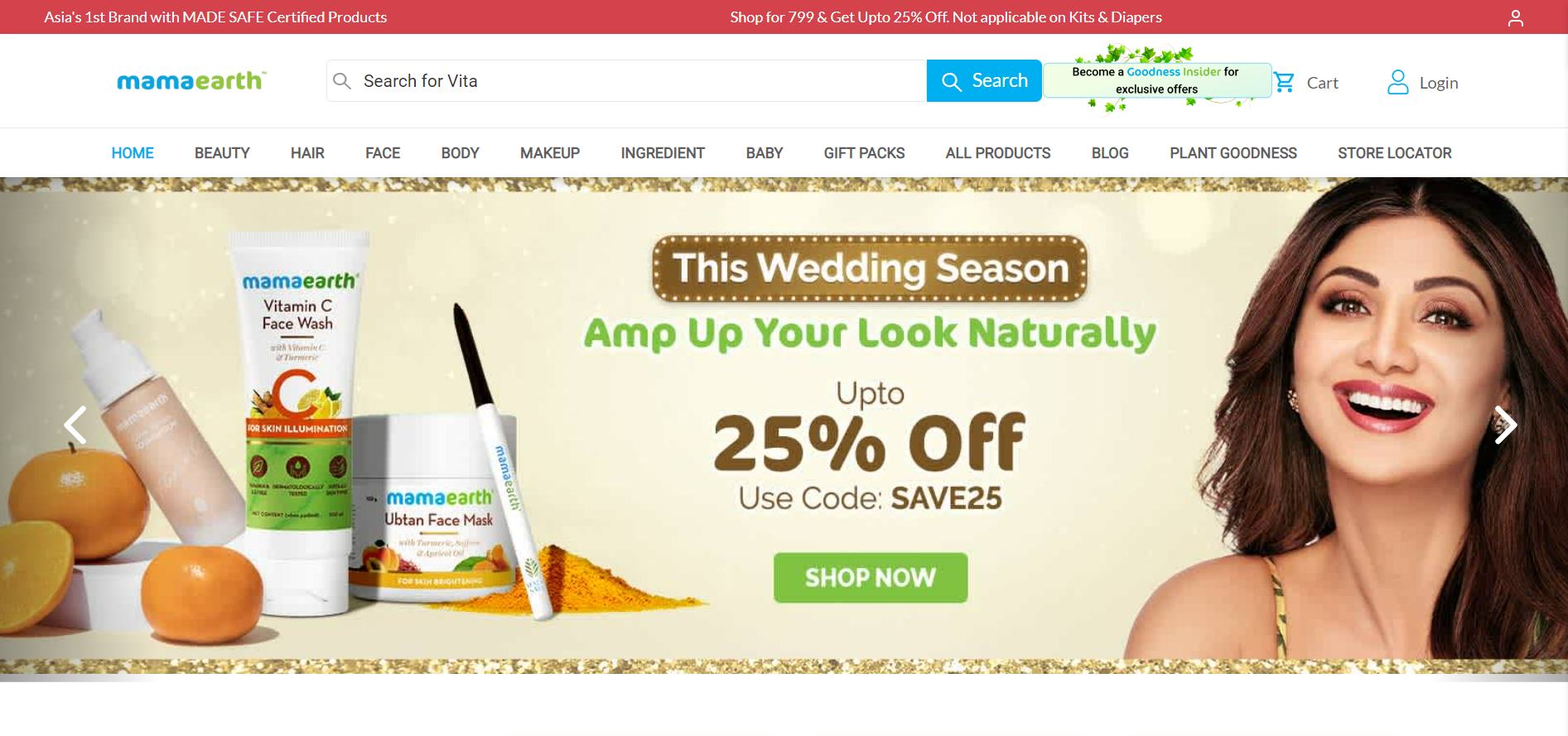 If you are looking to collaborate with a skincare and cosmetic brand in India that provides natural and toxin-free products for babies, women, and men, look no further than Mamaearth.
All of their products are dermatologically tested, FDA-approved, and Made Safe certified.
You can join the Mamaearth affiliate program through affiliate networks like Earnkaro and earn up to 20% affiliate commission through their Cost-Per-Sale (CPS) affiliate program.
The Mamaearth affiliate program comes with a 30-day cookie window, and multiple conversion access.
5. Plum Goodness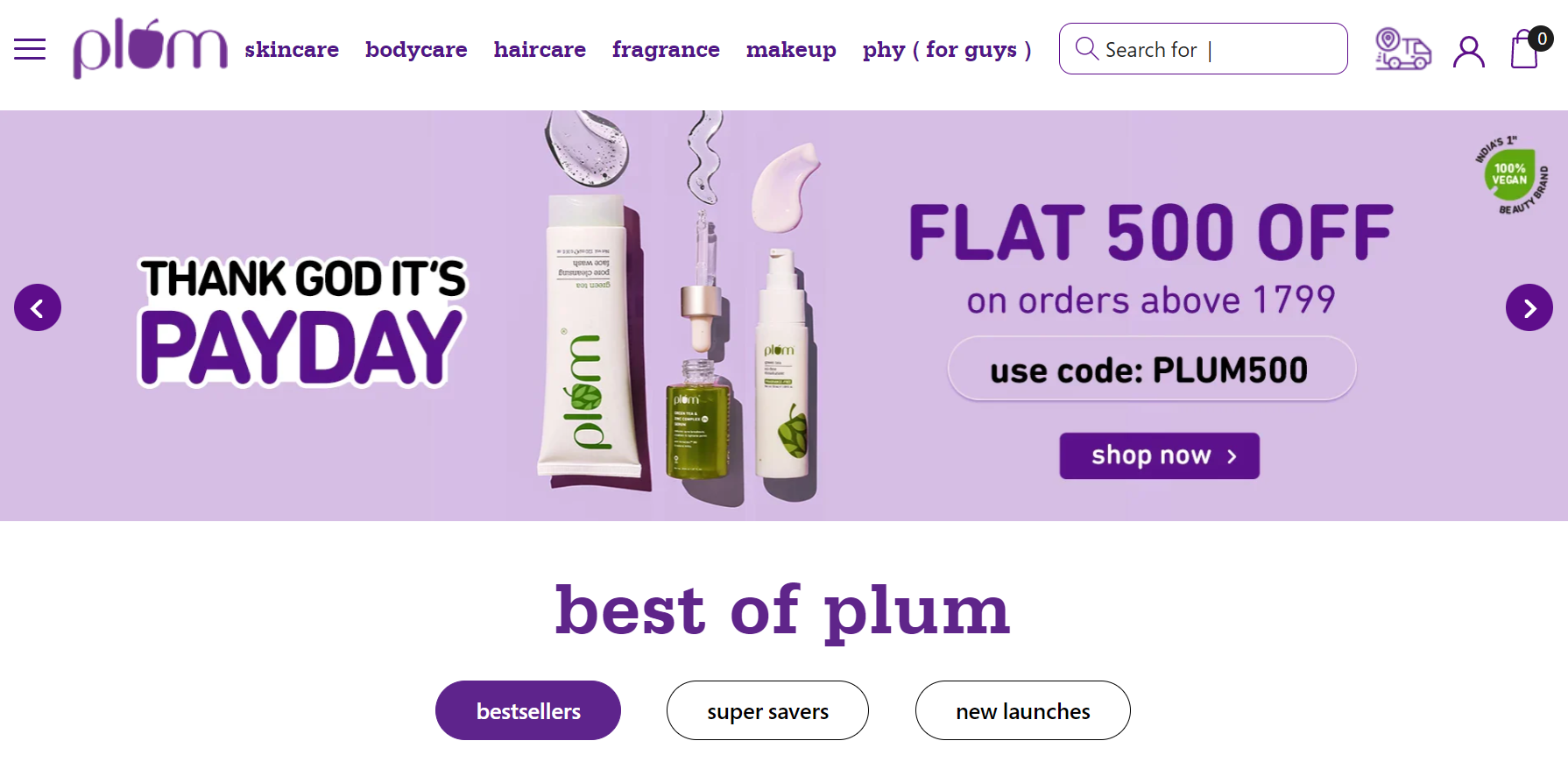 Plum Goodness is yet another up-and-running Indian cosmetic brand that offers a wide range of beauty, skincare, hair, and makeup products at affordable rates.
Their affiliate program is free to join and comes with advanced features like link tracking.
However, it generally takes anywhere from 30 to 45 days for Plum Goodness to review your profile before you are accepted or rejected from their affiliate program.
Contrary to most other affiliate programs, Plum Goodness also gives up to 15% off for viewers who purchase your products which will help improve your overall conversions and affiliate revenue in the long run.
6. Wow Skin Science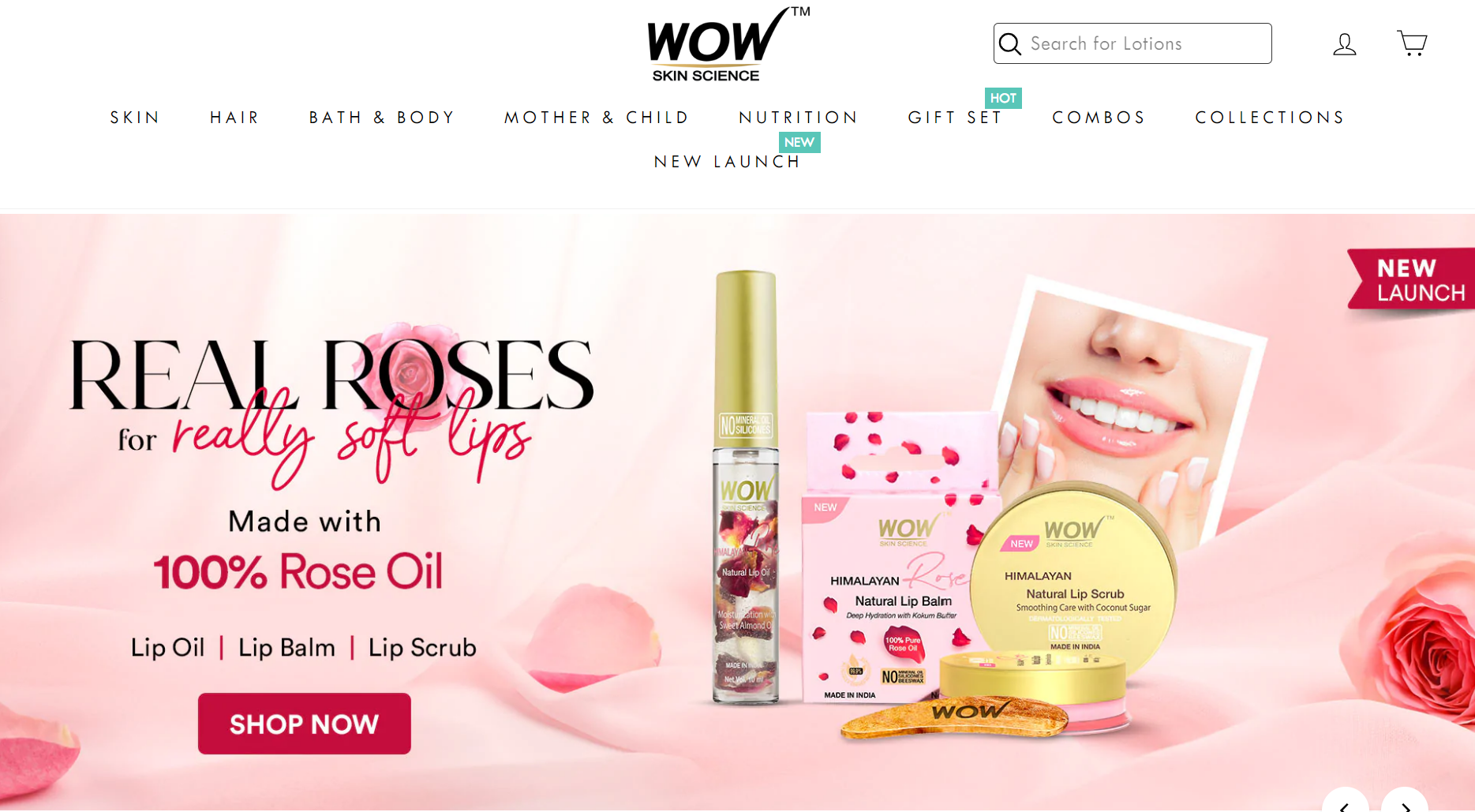 Wow Skin Science is an up-and-coming Indian skincare brand that offers a wide range of natural and organic products for acne, aging, dryness, and many other skin concerns.
They have an impressive product catalog of cleansers, toners, serums, moisturizers, and many more products that make it ideal for Indian beauty influencers to generate stable affiliate revenue.
Affiliate commission rates for Wow Skin Science vary from one campaign to the other, but creators can expect to earn anywhere from 15% to 18% affiliate commission per sale.
You can reach out to Wow Skin Science directly or check out affiliate networks like EarnKaro to know more about their affiliate program.
7. Sugar Cosmetics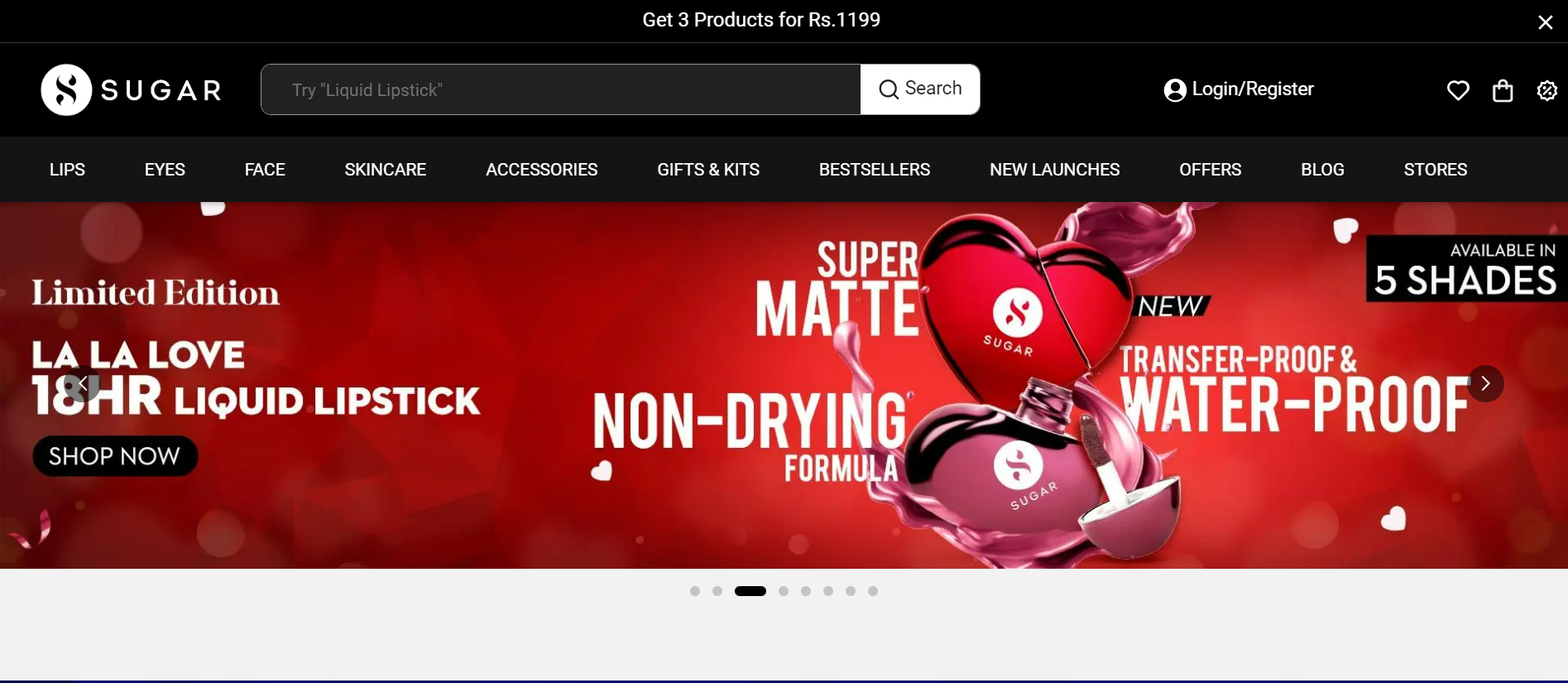 Sugar Cosmetics is one of the fastest-growing luxury cosmetics brands in India today.
With some of the best-selling products for lips, eyes, face, nails, and skin, Sugar Cosmetics offers a host of products that all offer impressive affiliate commissions per sale on a wide range of products.
Sugar Cosmetics also offer pan-India shipping for all their products.
Creators who promote Sugar Cosmetics products through their social media channels can earn up to 16% affiliate commission per sale.
Real-time tracking for earnings and conversions, and a 45-day payment cycle are some of the value-added features offered by Sugar Cosmetics.
8. mCaffeine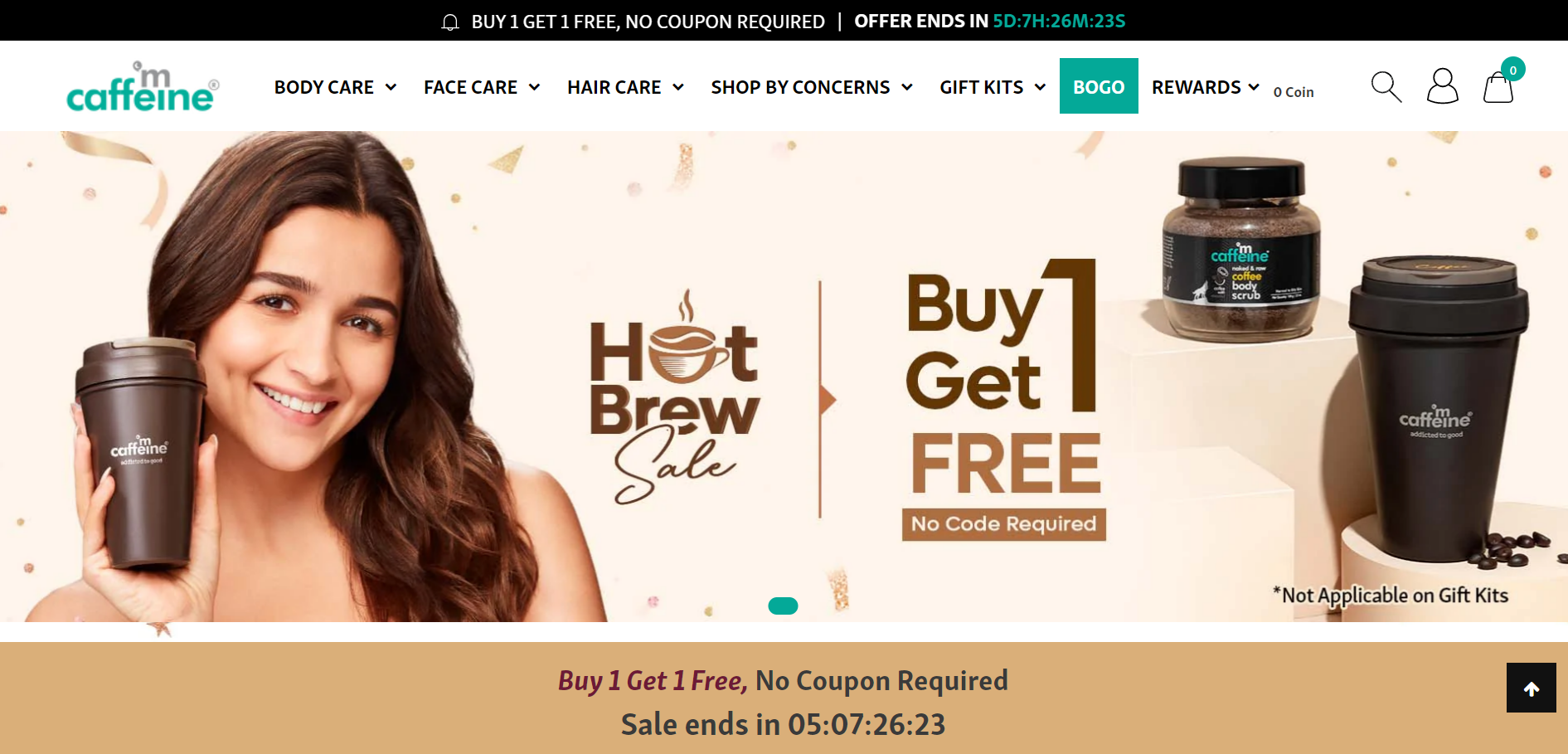 If you are an Indian beauty influencer that wants to find a unique brand to do affiliate collaborations with, then look no further than mCaffeine.
mCaffeine is the first brand in India to offer caffeinated personal grooming products.
They are also a brand with products that are Peta-certified, vegan, and cruelty-free, which helps with branding and promotion that can help you earn affiliate commissions of up to 25% per sale.
Caffeinated skincare and hair products like face wash, face scrub, face mask, hair mask, scalp lotion, shampoo, and hair oil are some of their main affiliate products for beauty influencers in India.
9. Himalaya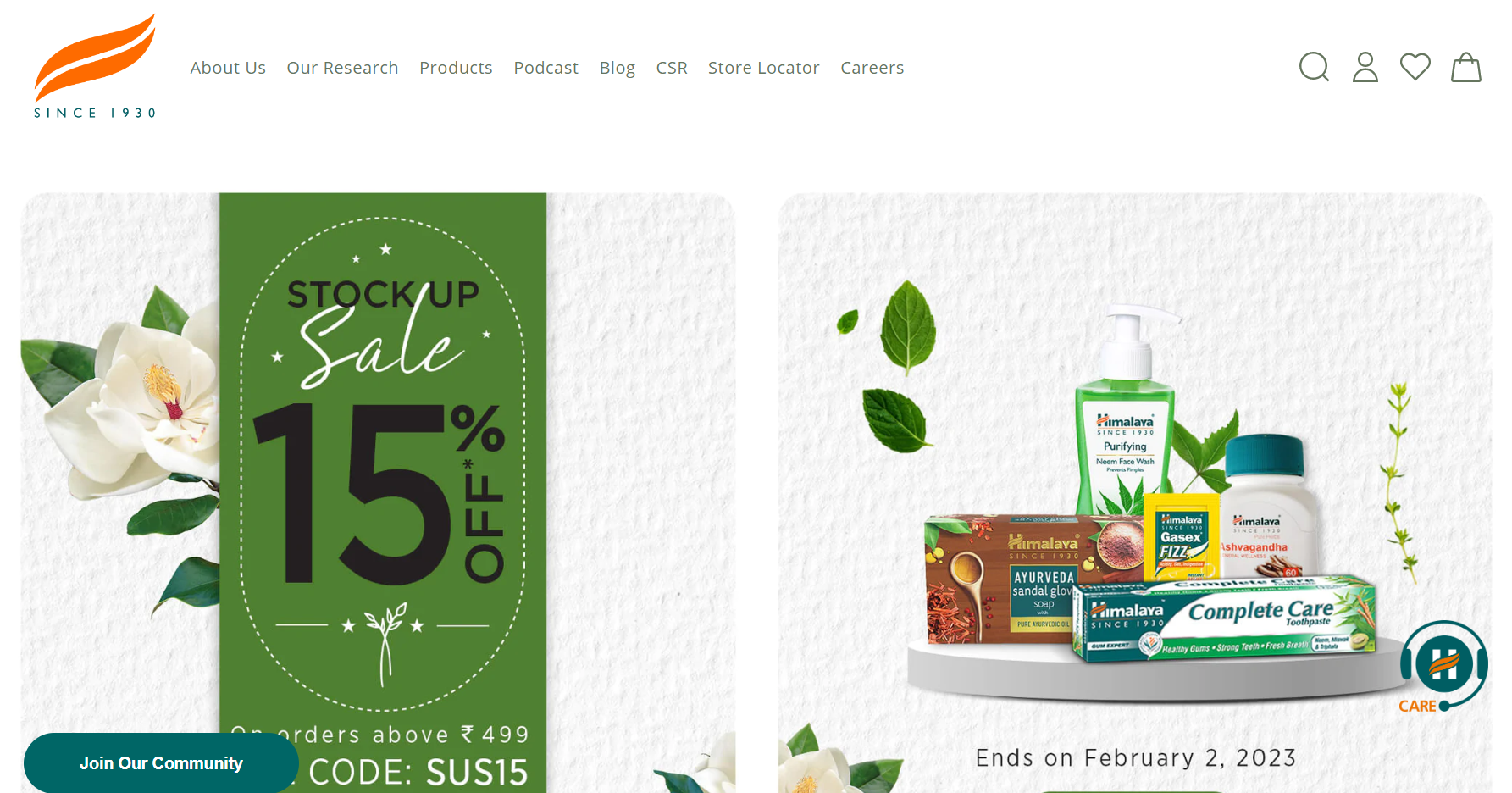 Himalaya Wellness, popularly known as Himalaya is one of the most popular and established skincare and cosmetic brand in India with its inception dating back to 1930.
They provide a wide range of products from health care to beauty products that feature ayurvedic components and organic ingredients.
Because of their popularity as an established brand in the country, it can be relatively easy to consider affiliate marketing of Himalaya products and you can easily generate a stable flow of affiliate revenue through product promotions.
Join the Himalaya Wellness affiliate program through leading affiliate networks like EarnKaro, Cuelinks, INRDeals, Admitad, and many others, and start earning up to 5% commission per sale.
10. Kama Ayurveda

Looking to do some affiliate marketing campaigns that focus exclusively on Ayurvedic products?
Kama Ayurveda has you covered with a dedicated affiliate program that offers some of the best commissions on the internet for beauty influencers from India.
Get up to 22% affiliate commission by recommending Kama Ayurveda products to your fans and followers.
Kama Ayurveda, which is part of the Pure Natural group of the cosmetic industry is a global brand that is guaranteed to give you the credibility you need to get consistent sales and conversions that can consistently improve and increase your affiliate revenue.