TikTok
TikTok vs YouTube: How to Find the Best Platform for You
Confused about whether to go with YouTube or TikTok? We got you covered with a comprehensive guide with comparison, and pros and cons of YouTube and TikTok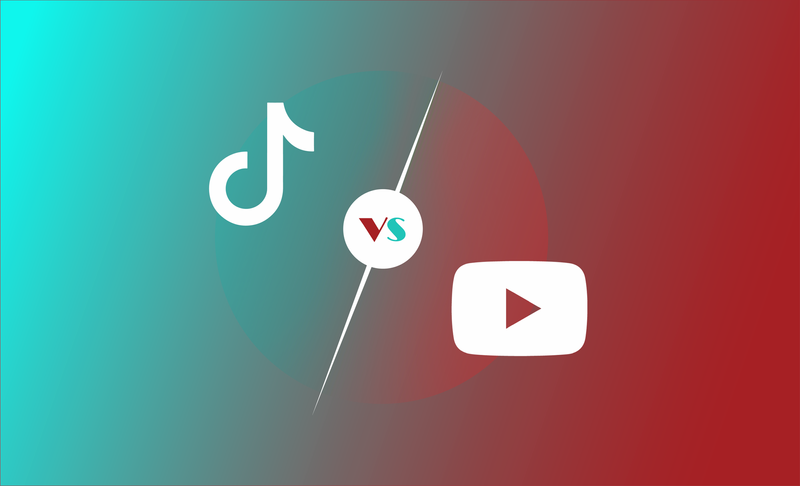 YouTube and TikTok are two of the most popular social media platforms out there today.
In terms of video content creators, YouTube (landscape videos) and TikTok (vertical videos) are the go-to apps (landscape videos and vertical videos).
This led to both platforms becoming some of the best video-sharing platforms on the web today.
As more brands use influencers and creators to promote their brands, finding the right platform to create content has never been more important.
That's why we have you covered with a comparison study of TikTok vs YouTube, to help you find the best platform for you, as a creator.
Let's take a closer look at some of the pros and cons of TikTok and YouTube:
YouTube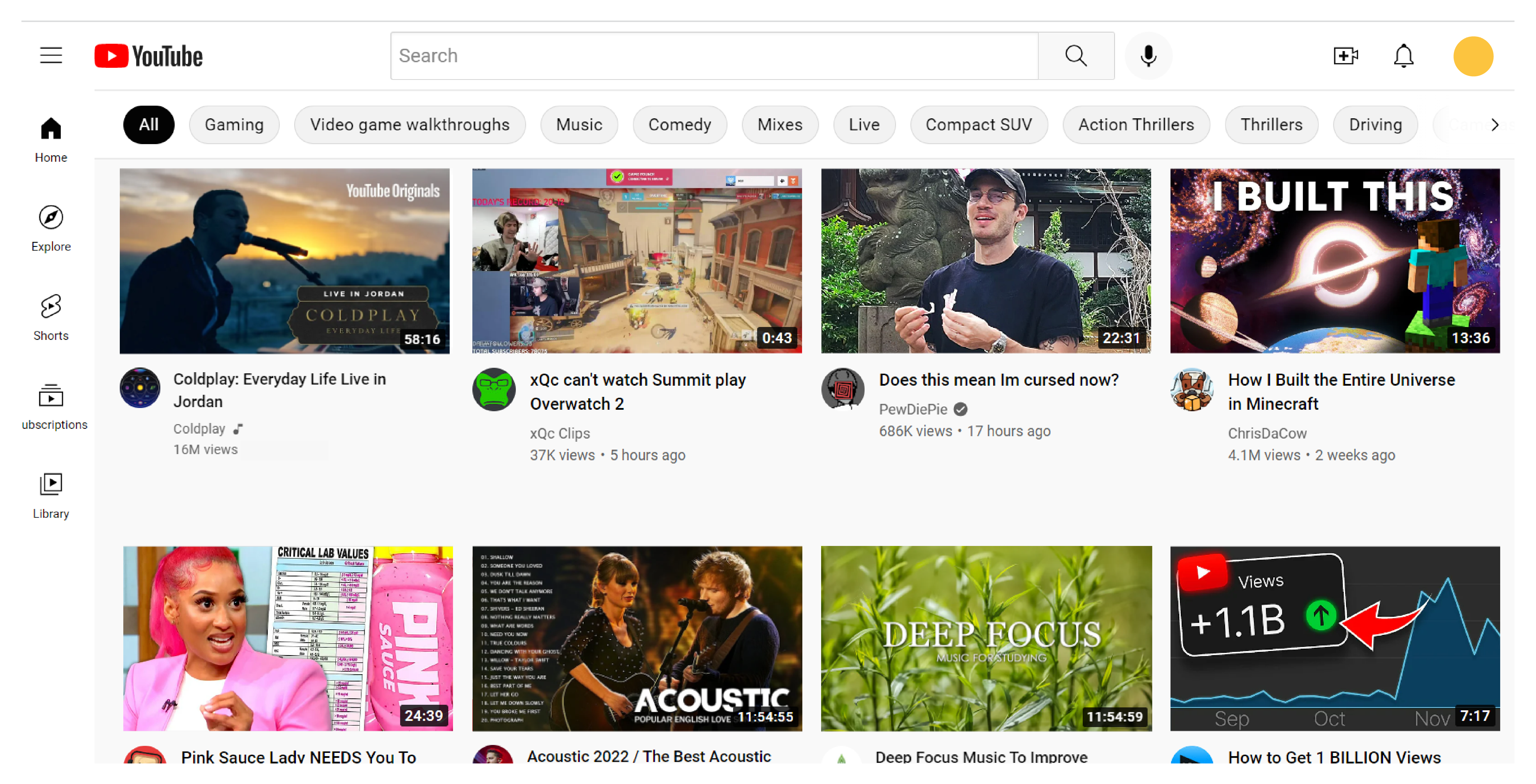 YouTube needs little to no introduction as it is one of the most popular websites out there.
The second most visited website in the world also happens to be the second largest search engine out there, with Google being the most popular search engine.
Even though YouTube was initially launched as a video-sharing platform, it has grown far more than that with the introduction of features like live-streaming, and formats like YouTube Shorts.
So what made YouTube popular?
Simply put, you can find answers to almost any and every query on YouTube! On top of that, you had answers in video or audio format, and this was simply, too good to resist.
As more and more creators made their way to YouTube, and started creating high-quality, engaging, and entertaining content, YouTube blew up massively.
What makes YouTube the most attractive social media platform for creators, however, comes down to the fact that almost anyone can start a YouTube channel.
By staying consistent, and adding engaging content, it is relatively easy to build an audience and maintain an active community. You can also join the YouTube Partner Program, find collaborations, and earn a lot of money from your YouTube content.
YouTube also offers a host of features like community posts, comment section, descriptions with clickable affiliate links, and many more options that all help improve your growth as a creator.
TikTok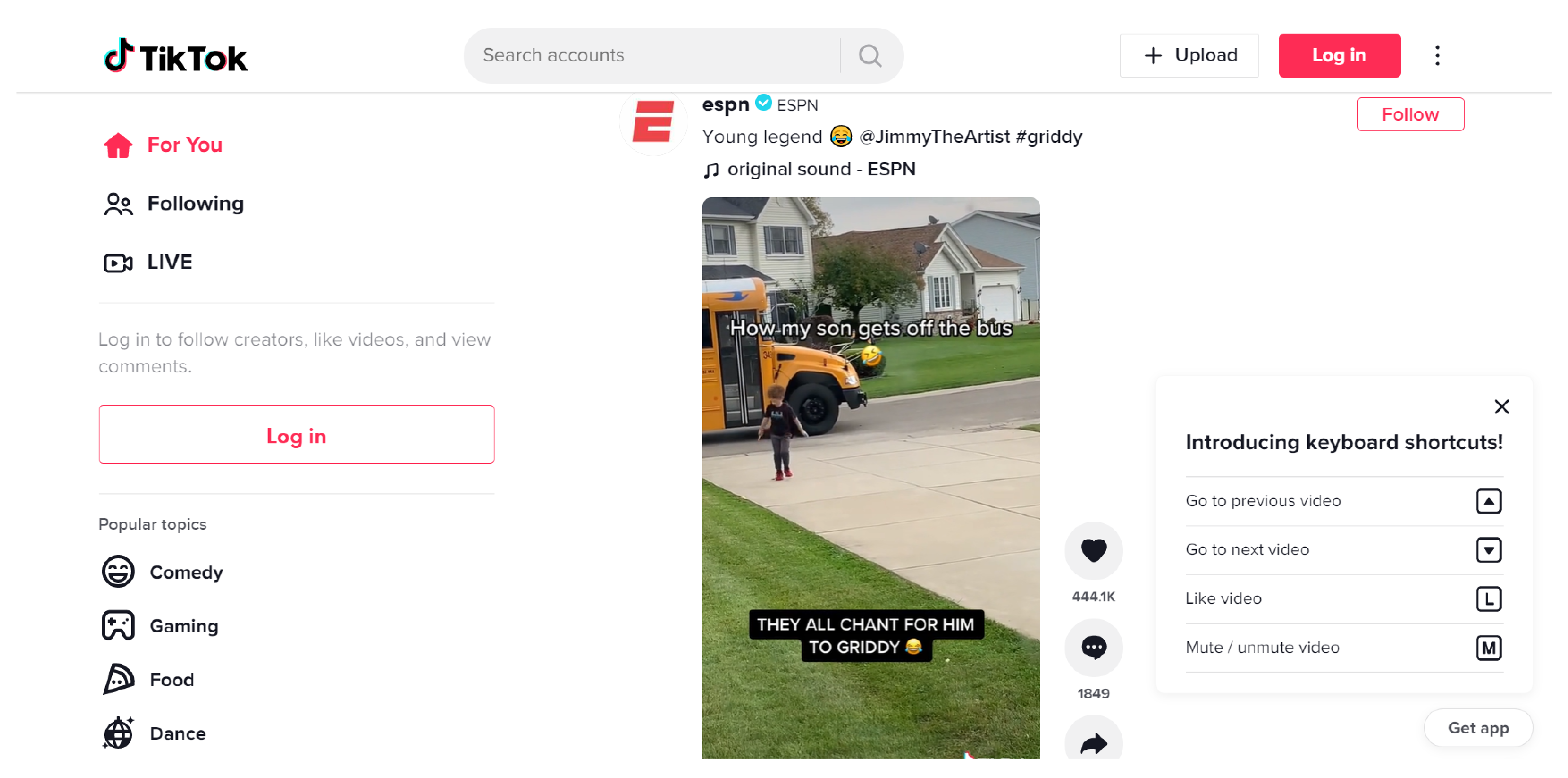 TikTok is one of the pioneers in short format vertical video genre.
Before TikTok, YouTube was the key player in video content and was an established platform with millions of monthly active users.
That's where TikTok came up with an unorthodox format featuring the now popular 9:16 aspect ratio vertical videos.
TikTok platform also brought short format videos as a norm, which was something very new for an audience that was familiar with longer videos on YouTube.
TikTok was also mobile optimized and had a lot of emphasis on filters, sound effects, music, and even augmented reality, which made it an instant hit, especially among the younger audience.
It did not take long for more and more users to make their way to TikTok. Eventually, creators started getting innovative with new content and this would lead to the formation of viral TikTok challenges that saw mass participation.
Today, TikTok is home to more than 1 billion monthly active users.
Almost all of the leading brands out there today also have an active
The TikTok community is also very active and encourages creators to continuously create high-quality content. You can find almost every genre from music, dance, comedy to skits, vines, and reaction videos.
TikTok also continues to be one of the fastest-growing social media platforms out there today.
YouTube vs TikTok: Which Platform Should You Choose?
It all comes down to what type of creator you are, your target audience, and the type of videos you make.
If you are someone that loves to do longer traditional videos like vlogs, reaction videos, and so on, ideally YouTube is best for you.
However, if you make shorter videos like dance, memes, and challenges, best to go for TikTok.
The set of audiences is also quite different between YouTube and TikTok. On TikTok, the audience is generally younger and interested in passive entertaining content.
The audience on YouTube has a wider scope and features people from different age groups.
While you can find a target audience on both platforms, it is comparatively easier to find and build an audience on YouTube, than on TikTok.
From a user's perspective, it is also easier to discover content on YouTube than on TikTok due to YouTube being a search engine.
There is also a great difference in monetization between both platforms.
At the end of the day, it all comes down to personal preferences and what you plan to achieve through your content as a creator.
Let's take a look at some of the other key determiners that decide which platform you need to go with:
Video Length
One of the major differences between videos on TikTok and YouTube is the video duration.
While there is no limit for videos that you create for YouTube, TikTok videos are capped at a maximum of 10 minutes. Even the 10-minute limit was introduced only in February 2022.
Before that, you could only create videos with a maximum time limit of 3 seconds. Before that, it was even shorter as TikTok capped videos at a maximum of 60 seconds per video upload on TikTok.
So how does video length become a significant determiner?
Because, as a creator, you will need to fit the video within 10 minutes if you are planning to be a creator on TikTok. It can be a challenge to reduce the length of content for some video ideas like brand collaborations for instance.
YouTube, on the other hand, offers much more flexibility in terms of video length.
If you have a YouTube channel that's verified or have completed e-mail verification, there is no limit to video length.
If you enjoy creating short format content, go for TikTok, or else consider YouTube.
2. Monetization
There are different ways to monetize your YouTube and TikTok accounts.
However, when it comes to official monetization programs, YouTube has a definite edge over TikTok thanks to the YouTube Partner Program.
While they don't have a monetization program like YouTube, you do have TikTok Creator Fund.
The major difference between these two programs is that while YouTube pays ad revenue to creators that are part of the YouTube Partner Program, TikTok pays based on a combination of factors.
When it comes to YouTube Partner Program, you will need to have at least 1000 subscribers, and 4000 watch hours to be eligible for YPP.
TikTok Creator Fund, on the other hand, is provided to creators based on factors like the number and authenticity of views, level of engagement, compliance with TikTok community guidelines, and terms of services.
3. Audience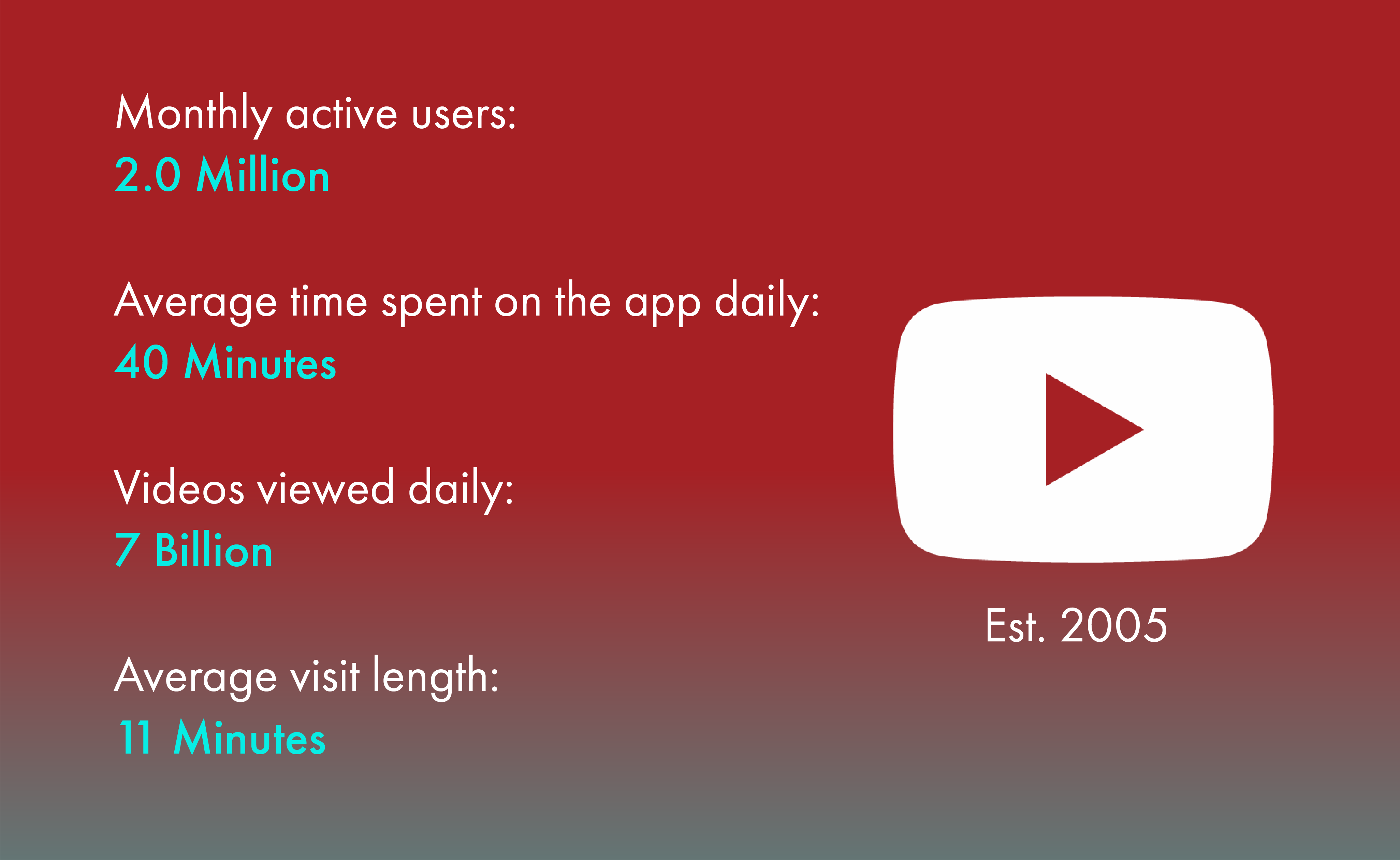 The audiences on both TikTok and YouTube are very different.
While the audience on YouTube comprises people from different walks of life and age groups, TikTok is primarily comprised of a young audience.
The best thing about YouTube is that you can find an audience for almost any kind of video.
The same also goes for TikTok to some extent but some of the most popular formats are restricted to content like challenges, memes, and funny videos.
Depending on the type of content you create, it is best to choose a platform that has an audience that you can target and get the maximum results from.
Building an audience is important on whatever platform you choose, be it TikTok or YouTube.
Only then, can you successfully extract the maximum engagement, and consistently grow bigger with each new video upload.
4. Affiliate Marketing
There is great scope for affiliate marketing on both YouTube, and TikTok.
When it comes to which platform is best for affiliate marketing, there is no clear winner, as both platforms are more or less the same.
For YouTube monetization, the primary source of revenue is often the ad revenue you get after joining the YouTube Partner Program.
However, you can always find brands that are ready to collaborate with channels having a lower number of subscribers as well. When you are starting out, affiliate marketing can be a great boost for generating money from YouTube content.
As there is no time limit, YouTube creators can also take their time to go through a product or service promotion video. This is also what brands need!
Product reviews, how-to videos, and in-depth tutorials are some of the most effective strategies for affiliate marketing on YouTube.
When it comes to TikTok, you have some time restrictions, as the maximum video length is capped at 10 minutes. But don't worry! You can still find brands that want to collaborate with influencers on TikTok.
Unboxings and product reviews can be great to promote affiliate marketing on TikTok.
As the TikTok Creator Fund is only available for creators with 10,000 followers and 100,000 views in the last 30 days, it is best to go for affiliate marketing on TikTok instead.
5. Analytics
YouTube and TikTok both have dedicated analytics that offers detailed insights into your content.
There is absolutely nothing to choose from between both YouTube Analytics and TikTok Analytics.
YouTube and TikTok both provide analytics that features video views, watch time, impressions, reach, comments, likes, followers, and so on.
The only noticeable difference is that YouTube Analytics is that YouTube Analytics is part of a wider interface called YouTube Studio which offers additional features like content management, editing, playlist management, and so on.
Both analytics offers in-depth data on how your content is performing overall.
This is crucial as you can instantly improve the overall engagement and reach of your video by making subtle changes to your content based on the feedback you see from the analytics data.
The analytics feature on YouTube and TikTok is also the main reason why both platforms outweigh other social media platforms like Instagram.
6. Music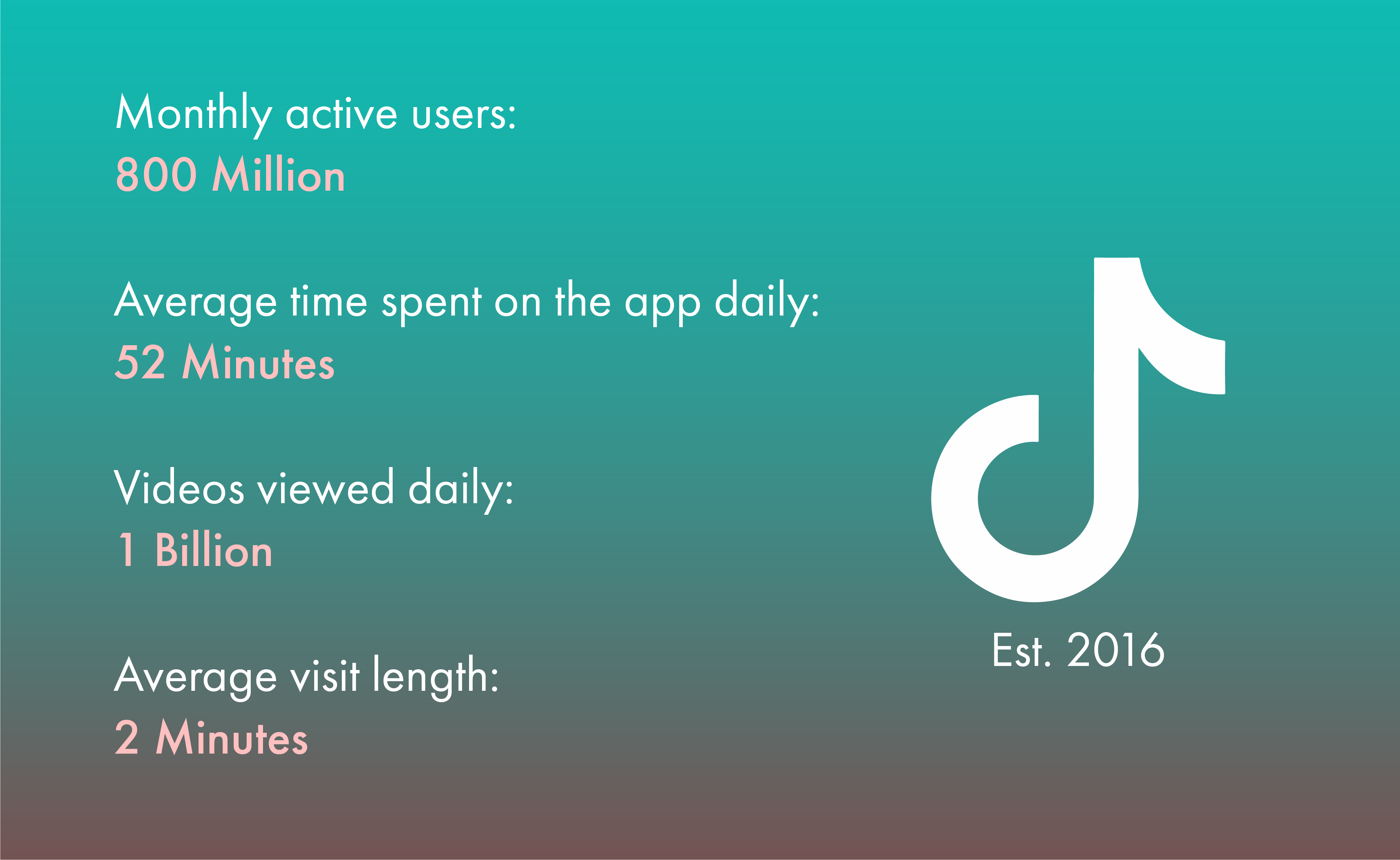 YouTube and TikTok both have a huge audio library with some of the biggest collections of music.
However, the TikTok audio library scores over YouTube's music collection when it comes to flexibility and freedom for creators to choose audio tracks.
YouTube and its stringent copyright rules force creators to go searching for royalty-free music or songs that have no copyright attached to them.
Using audio tracks that have copyrighted music will result in creators getting a copyright claim or copyright strike. In the event of receiving a copyright claim, all the revenue generated from ads played on these videos will go to the copyright holder of the audio track.
There is no such issue on TikTok and all the music that's available on the platform, as well as personally uploaded music, sounds from other creators, or popular songs are all free to use.
If you are someone that needs to add background music or songs to your videos, and you need all the flexibility you can get, it is highly recommended to go for TikTok.
7. Livestream
TikTok and YouTube both support live stream functionality for all the content creators.
However, it is easy to start live streaming on YouTube, when compared to TikTok. If you have a YouTube channel that has completed verification, you are eligible for live streaming on YouTube.
For going live on TikTok, you are required to have at least 1000 followers, be at least 16 years or older in age, and be at least 18 years old to send and receive gifts on TikTok.
However, when it comes to TikTok, there are several ways to increase engagement.
Filters, effects, emoji, and camera control features that were some of the highlights of TikTok videos were carried over to their live streaming functionality as well.
This is great as it ensures more interaction between creators and followers on TikTok.
YouTube live is also consistently evolving with more and more accessibility features being added to help improve the overall creator experience.