Expert
TikTok Money Calculator - How does it work?
Find out how much money TikTok Influencers earn and check also our tips on how to make more money on TikTok!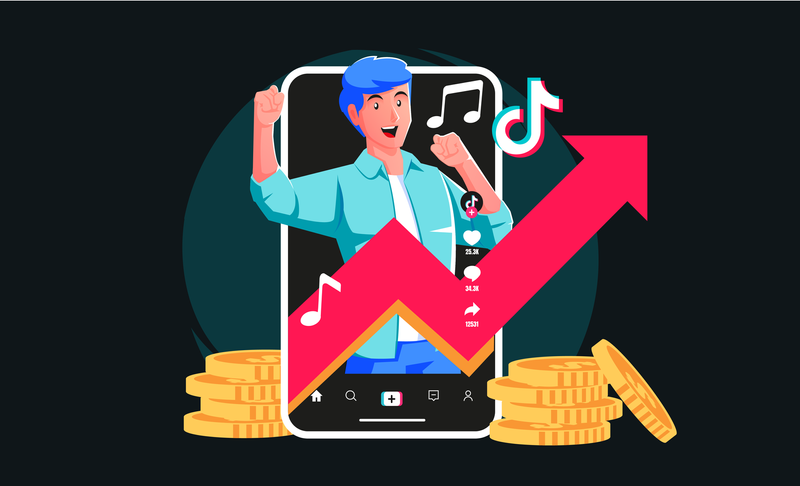 Today, TikTok has more than 500 million active users, making it one of the most popular social media platforms.
If you are just starting out on TikTok right now, it can be challenging to become successful, but there are still plenty of opportunities, so it's worth the effort.
TikTok is the second biggest influencer marketing platform behind Instagram. With engaging features and quality content, you can earn money on TikTok.
Additionally, brands are using the engagement generated by creators to aggressively promote their products and services.
Despite this, there are still many questions about the TikTok platform, including how much money the creators make.
Thanks to a variety of websites and apps that have introduced TikTok money calculators, we can answer your questions.
Learn everything you need to know about TikTok money calculators!
How Can You Earn Money on TikTok?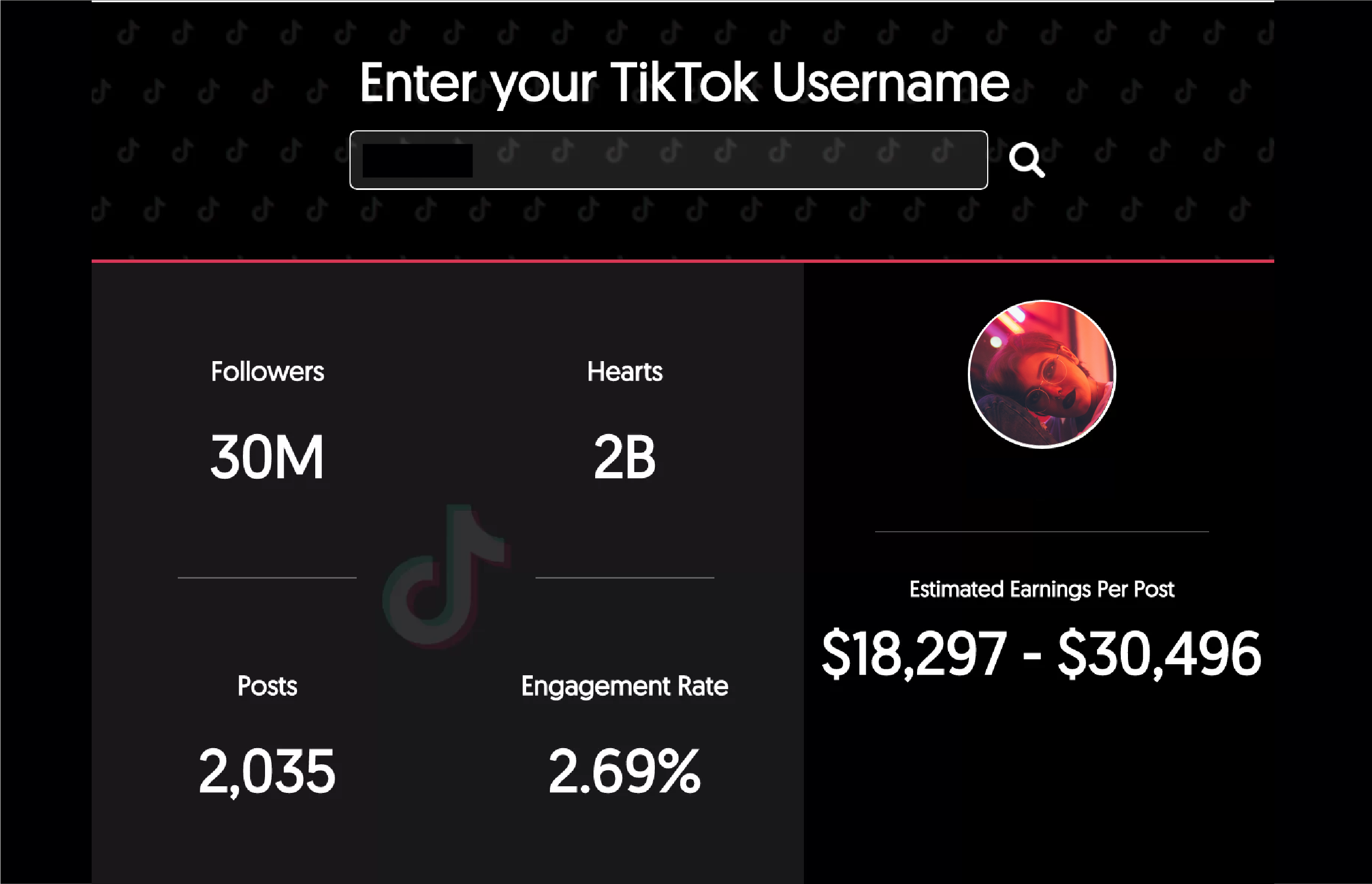 Before we dive into technical details and various ways to use the TikTok money calculator, let's answer a question that most of you will probably have.
How do you earn money on TikTok and how much revenue can you expect to generate from your content?
Let's take a look at some of the best ways to earn money on TikTok:
1. Approach Brands for Affiliate Partnerships
Influencer marketing is growing and there are plenty of brands that are willing to work with creators for affiliate partnerships.
In exchange for promoting brand products, creators get a percentage of the order total or free products from the brand they are associated with.
Depending on the number of followers and engagement your content generates, you can land yourself in amazing deals that will generate a lot of money for you.
2. Sell Your Own  Products/ Merchandize
If you have an established following or have an account that usually gets a lot of engagement and activity on stories, and posts, then it's a good idea to sell your own merchandize and products.
You can either do it directly via TikTok or share your product links to your audience.
The goal is to convert your followers into possible buyers. You can also share content that brings more attention to the products and merchandize that you intend to sell.
3. Go Live to Accept TikTok Gifts
TikTok has a feature called "LIVE Gifts" that lets creators accept donations during their live streams on TikTok.
You only need to have the LIVE Gifts feature active on your account to accepts gifts from your viewers.
Creators that are 18 years or above can also collect diamonds if there are lots of engagement and gifting from the followers that watch the live stream. TikTok awards Diamonds to creators based on the popularity of their videos.
You can convert all the diamonds into money from TikTok after your live ends.
What are TikTok Money Calculators?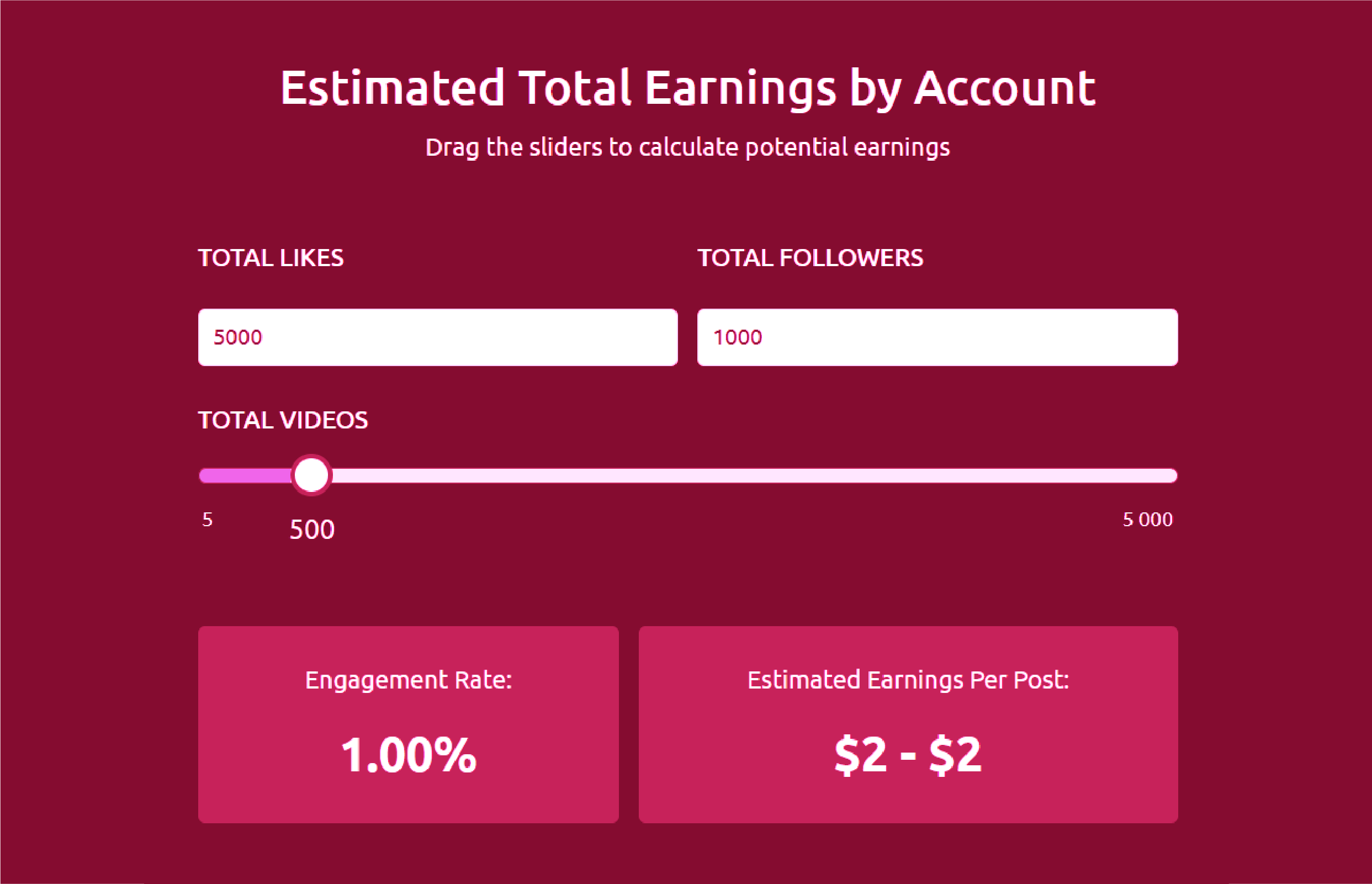 Even though there is no official way to calculate how much money creators on TikTok actually make from the platform, there are plenty of apps and services that do the same.
With the help of metrics like engagement per post, number of followers and likes, along with other related metrics, most of these TikTok money calculators are able to calculate and share an earnings report of the average money you make from TikTok.
It should be noted that most of the earnings that are shown on TikTok money counter websites and apps are estimates only.
Depending on the negotiation between a creator and the brand they are associating with, this is subject to change, as there is no universal earning metric for TikTok creators.
TikTok also does not have a structured monetization system like the one that's in place for YouTube, which again makes it difficult to pinpoint the TikTok money, a creator is able to generate.
How Much Money Do TikTok creators make?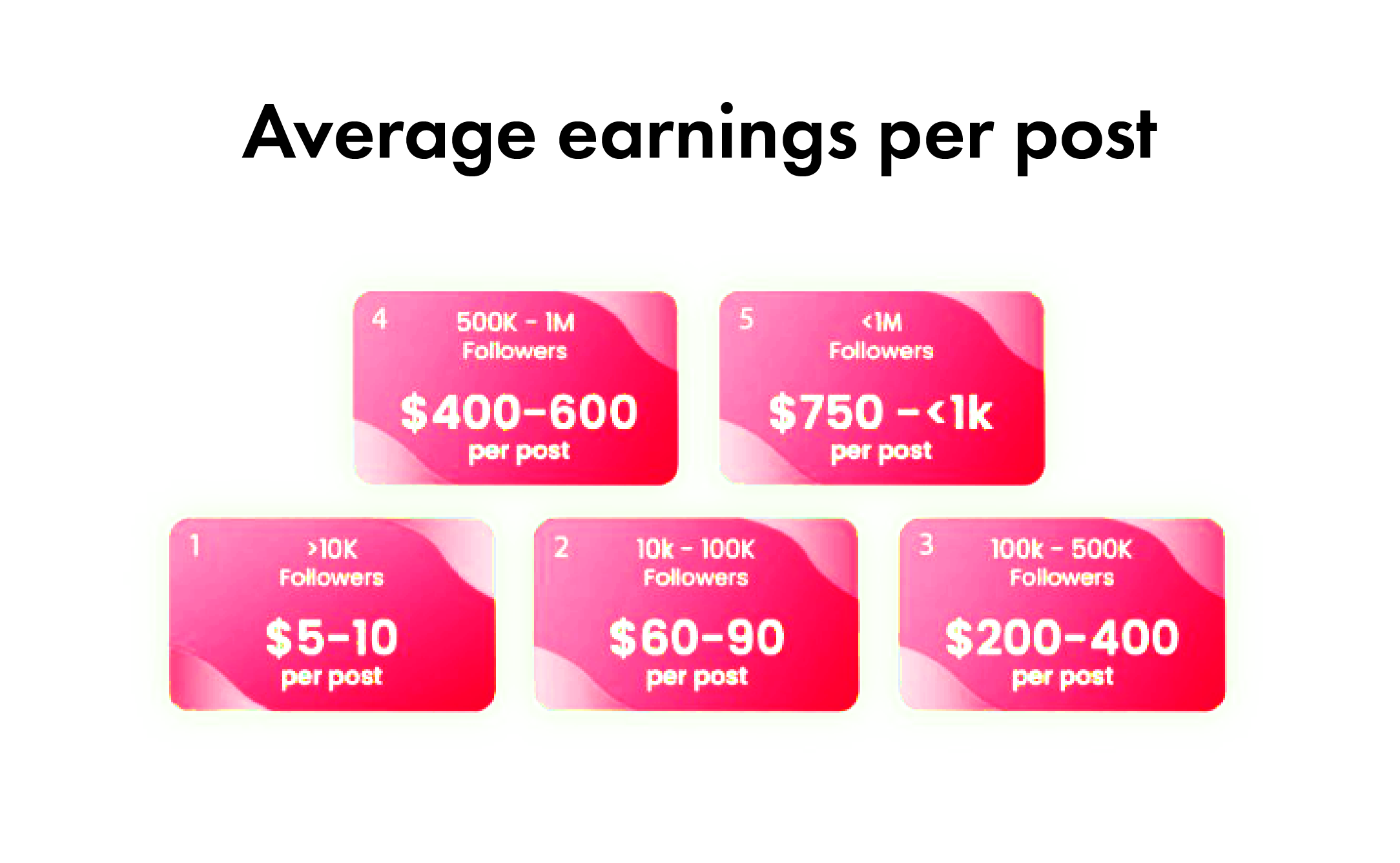 TikTok money that creators earn and generate varies from one creator to the other depending on the views and engagement creators get from their content.
On average, creators can earn anywhere from $50,000 to $150,000 from a brand partnership with a well established brand.
Creators that are well established on TikTok generates up to $10,000 per post.
There are of course determining factors like how you design your profile, location you are based out of, the target audience, overall profile engagement and many more factors that could change the outcome of how much money creators make.
Tiktok money per view also varies based on the number of followers a creator has and the average engagement they create for all their posts.
The higher the number of followers, the more engagement the posts usually make as more people have direct access to the content.
What are the Benefits of Using a TikTok Money Calculator?
There are plenty of benefits that come with using TikTok money calculator.
From getting a basic understanding of how much money you can potentially make with your content on TikTok, you will also get an idea about what your competition is earning on average.
You can also check out various combinations to see how much your maximum earnings will potentially be. Here are some more benefits of using a TikTok Money Calculator:
Get an in-depth analysis of how much money your TikTok account can generate.
Find an estimate of daily, monthly and yearly earnings based on engagement.
Compare your current TikTok earnings to a maximum potential of earning.
Review your competition and get an idea of where your revenue stands compared to others.
Keep a close eye on TikTok engagement and earnings of your account.
How to Use a TikTok Money Calculator?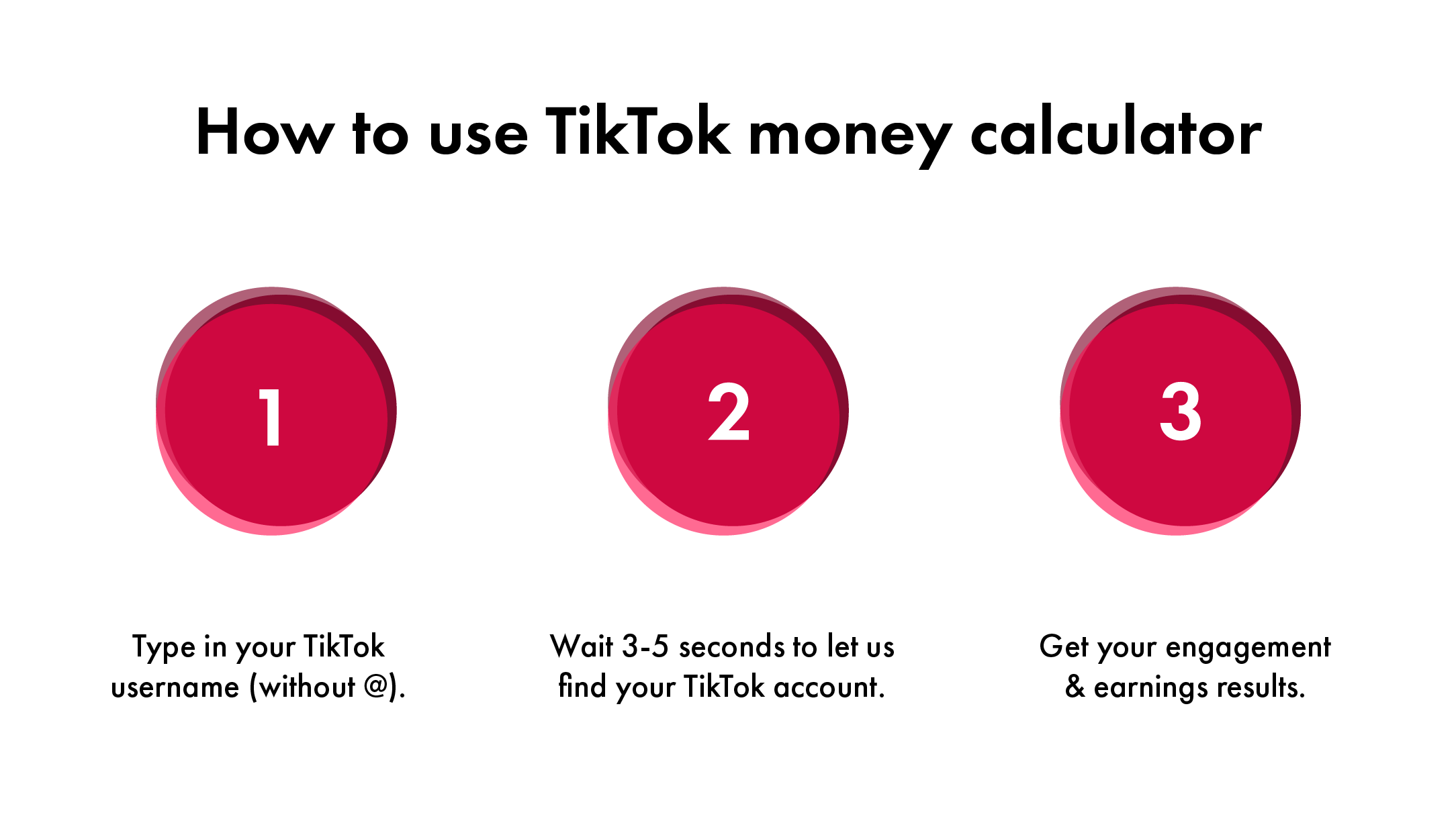 There are a number of websites like FeedPixel, Exolyt, Likigram and others that offer TikTok money calculators which can be used for free.
Most of these websites also follow a common patter where you only need to enter the details like username and average engagement metrics to get an approximate of how much money your TikTok account is able to generate.
As a general rule of the thumb, here are the steps you need to follow on how to use a TikTok Money Calculator:
Step 1
Open the browser of your choice and navigate to a TikTok money counter website. Now scroll down to the field where you can enter the details like username and engagement.
Step 2
Type in the username of the TikTok account you want to find the earning report of, and tap "Calculate." Note that you may be required to enter the username with or without the @ symbol depending on the website or TikTok money counter you use.
Step 3
Wait for 3-5 seconds to get your results on TikTok engagement and earnings results displayed on a new screen.
Most TikTok Money Calculators return an array of metrics like profile engagement rate, estimated earnings report, total followers, likes and other related analytics.