Spooky Savings: Enter at your own risk!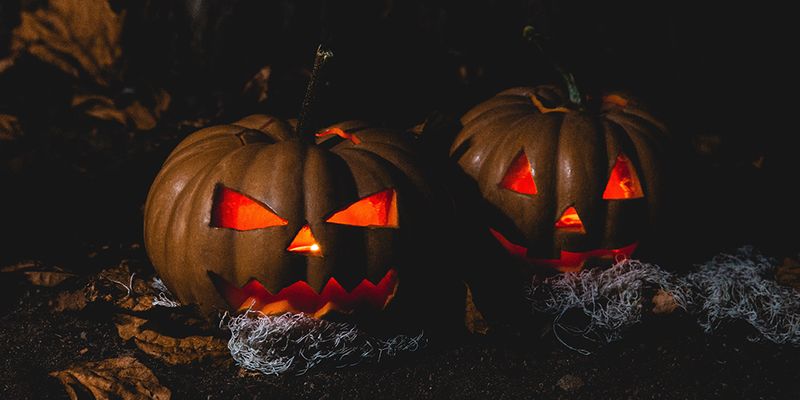 Halloween Spooky Savings
It's Halloween again. While you're doing everything to prepare yourself for trick and treaters and readying cuisine as the custom calls for the holiday and donning up in season-happy costumes, here's something you ought to know about the holiday that can make it infinitely better.
The holiday celebrated on October 31 every year has Celtic origins. The first time the celebrations began there were public parties that celebrated harvests with participants telling thrilling stories about their dead. Parties then evolved to include stories, fortune telling, songs and dances.
Eventually mischief-making got incorporated into Halloween which has ultimately evolved into kids threatening adults with pranks if not sent away with treats.
Halloween is a strictly commercialized holiday.
This year Americans might spend over $9 billion on Halloween-related items, according to the National Retail Federation's annual survey Prosper Insights & Analytics.
Americans all over the country will partake in the festivities. States in the South and Northeast spend the highest on costumes, candy, greeting cards compared to Midwest and West where they hold on to their purses tighter.
In south the average person will spend over $90 on Halloween related items this year.
In this blog post you'll find tips to maximize your savings on Halloween, not miss on any fun and understand how to reduce your expenses while at it.
Here are some key tips we can give you to make some more savings around this time, from candy to costumes we have some guidance for it all!
Decoration Supplies:
This season if you shop wisely you can score a lot of supplies at dirt cheap. If you plan wisely, these can last for years. First, there are countless deals on sweets and gifts along with supplies for preparing best dishes for the month.
Season favourites like glow sticks, glow in the dark teeth along with face paint line store aisles and are available in bulk for cheap in dollar stores. Just around the weeks leading up to Halloween the stores give heavy discounts to get rid of excess inventory.
There are hundreds of ideas you can use to make things even more spookier and eke out every last drop of fun from the event.
Here are additional tips to save
Recycle last year's decorations
Considering how cheap decorations are priced during this holiday and given the fact that these decorations and treats can be brought over and used for the holiday the next year and year after that with teeny tiny changes, this gives you a big chance to save those treats and reuse them later on.
What stops most people from doing this is the fear of being shamed. What if guests notice that you're reusing your decorations?
For one, you always get new guests each year. And two, if they're having fun who's to notice if you're reusing your decorations?
After all, it's the fun and frolic that matters. Decorations are secondary.
Do it yourself (DIY)
Another tip to save is to do things yourself. There's a lot of potential for you to make items yourselves. All it takes for a functioning candy bowl is taking the salad bowl and decorating it with stickers and glow paint. If you are a true artist you can add horror drawings to make it even better.
With orange and green paint you can turn that bowl into a hemisphere of a bowl.
These are the possibilities and more when decorating and when you're on a bridge.
Using simple, available-at-home things you can turn creative and create decorations from paper, glue, some glitter and marker pens.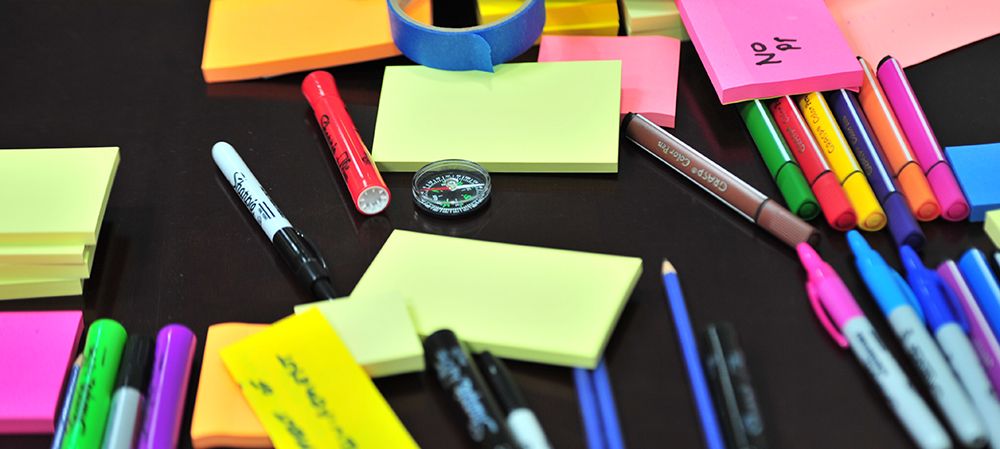 These supplies are found lying around at homes or can be had for cheap from most stores.
Assorted candies available in most stores are generally priced the lowest. And the fact that assorted candies look like you tried to get all kinds of candies make it sit a tad bit superior than others for none the extra cost. There are also two for one sales, and half-price sales you can make use of during this time.
Pumpkins:
Every supermarket is lined with hundreds of them. Each one ripe, fit and shiny for a Halloween celebration. If that weren't enough, farmer's markets and organic stores too are overflowing with pumpkins during November.
Prices change depending on whether you plan to source from organic stores or from conventional supermarkets.
If you clean and throw its insides- seed and all and wrap it with plastic you can make pumpkins last longer. Rubbing vaseline on the insides too makes it last long too.
Costumes:
The fun in Halloween comes from the quirky costumes. Every year you see kids donning themselves in free spirited ruin conjuring up the most vivid imagination.
There are many pop and mom stores that can provide costumes at discounted rates.
There are both risks and benefits with my strategy. When time is running out the holiday shopkeepers are more than eager to get rid of their last remaining stock. If you choose to purchase at this juncture you can find many of them at discounted rates.
Contrastingly, if you buy them way before the holiday you will also probably make a saving. It's all about buying the product when other people are not thinking of it.
There are also a lot of other ways to save money during this season. You can try to do it all yourself.
If you have children, you can make an evening of it and make the decorations for your house and get the kids involved.
You can make outfits from available clothes in your family. A full toilet roll is enough to be an Egyptian mummy. Another thing I'd like to do is using face paint rather than masks.
If you don't want to spend money on a mask that has to be discarded next year there's one thing you can do. With face paint and make-up you can create a mask for that one night. Once the celebrations are done, wash it down the drain and you're good to go.
To think of it, even a bedsheet with holes for eyes is enough to get you through Halloween as a ghost.
Activities:
Planning a party on cheap might be akin to taking all the fun from it. But it's so far from the truth.
There are many kinds of low-investment party advice you can implement. One of which is bobbing apples.
Bobbing Apples: Bobbling apples is fun to do and doesn't cost much either. All you need are three things: a bag of apples, a bucket full of water. Put the apples in the water and brace for hours of laughter and fun.
Pumpkin stencilling/ carving contest: An activity that stems from the heart of Halloween is pumpkin stencilling. It can be an interesting activity that people regardless of age can participate in.
It helps channel creativity and you can appreciate each other's design along with seeing the level of creativity that emerges.
Costume judging: Costumes are the life of Halloween. Kids love them and use them as part of tricks and treats.  With the game everyone even adults and kids alike can get dressed up and involve themselves.
It could be a children's contest if you want it planned that way or it could be an adult's contest.
What to purchase?
Outdoor Furniture: Outdoor furniture is often available at a steep discount during this time of the year.
It's the best time to get outdoorsy and stock up on living essentials outdoor tents, camping gear and other such items that are probably available at heavy discounts.
Bicycles: No one wants a ride out during the chilly winter on a cycle. As such it's ideal to get them now.
Consequently, I have some tips on things not to buy:
No gift luxury items: ThanksGiving, Christmas and Halloween are times of gifts and love. Rings and jewellery are consequently priced higher. The ideal time to purchase jewellery is after the Mother's Day buying spree has ended.
Don't buy tools: Since new year is around the corner most people work at improving their homes during this time of the year.
Do not buy boots as they're priced extremely high during this time.
Where to purchase from
Amazon – Amazon has replaced Google as the search engine for products. And why wouldn't it? Amazon lists everything under the sun- decorations, costumes, apple and apple juice.
potentially find deals on halloween items whilst they have a 'halloween store section'.
H&M – H & M lists a horror section on its site that has outfits, dresses and accessories.
Groupon –Groupon is for events and outside dining but come Halloween there are a lot of deals on ghost walks on murder mystery dinners and for picture shows with a horror theme.
Fancy Dress –Fancy Dress is a well-known coupon site that features several accessories like wigs, face-paint, pumpkin outfits, vampire costumes to name a few.
Dress Lily – Home Decor, Wigs, Hoodies, Party Supplies and Plus size dresses are listed with some over 80% off.
Hopefully this guide can help you know what and what not to purchase this month and help you have the best Halloween ever!
Enjoy the spooky season, and make a saving whilst doing it.