Beginner
10 Must-Have Social Media Tools for Creators
Creators on social media have access to an infinite number of tools that are all designed to improve and enhance the overall performance of your social media handle. Check out some of these powerful social media tools and get engagement like never before.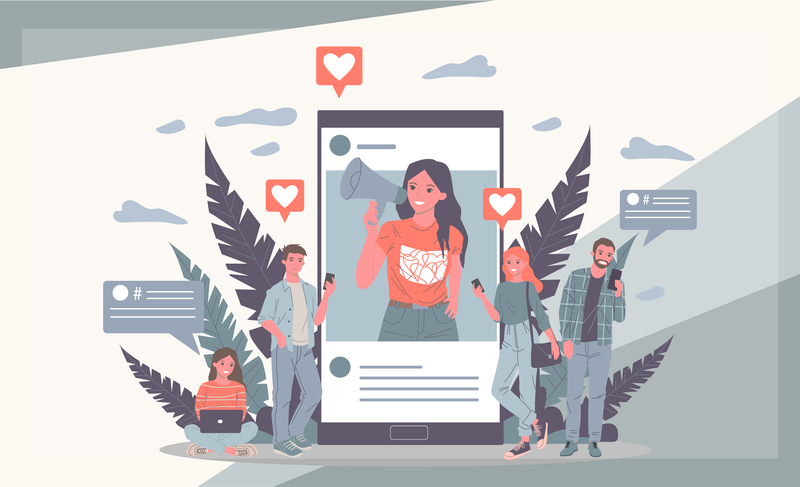 Creating posts on social media platforms comes with its own set of challenges. Marketers, brands and creators have to consistently find new ways to make sure that the content they share stays on top of the competition.
To make sure the content receives the attention it needs, it's important that creators end up using the right social media tools. Having access to some of these tools ensures that you make the perfect content, be it a photo, video, or motion picture and get the maximum engagement from it.
What's even better is that these 10 must-have social media tools for creators can help make content, edit videos and photos, and also market the content to the biggest possible audience. Here are some of the social media tools you need to check out:
1. Canva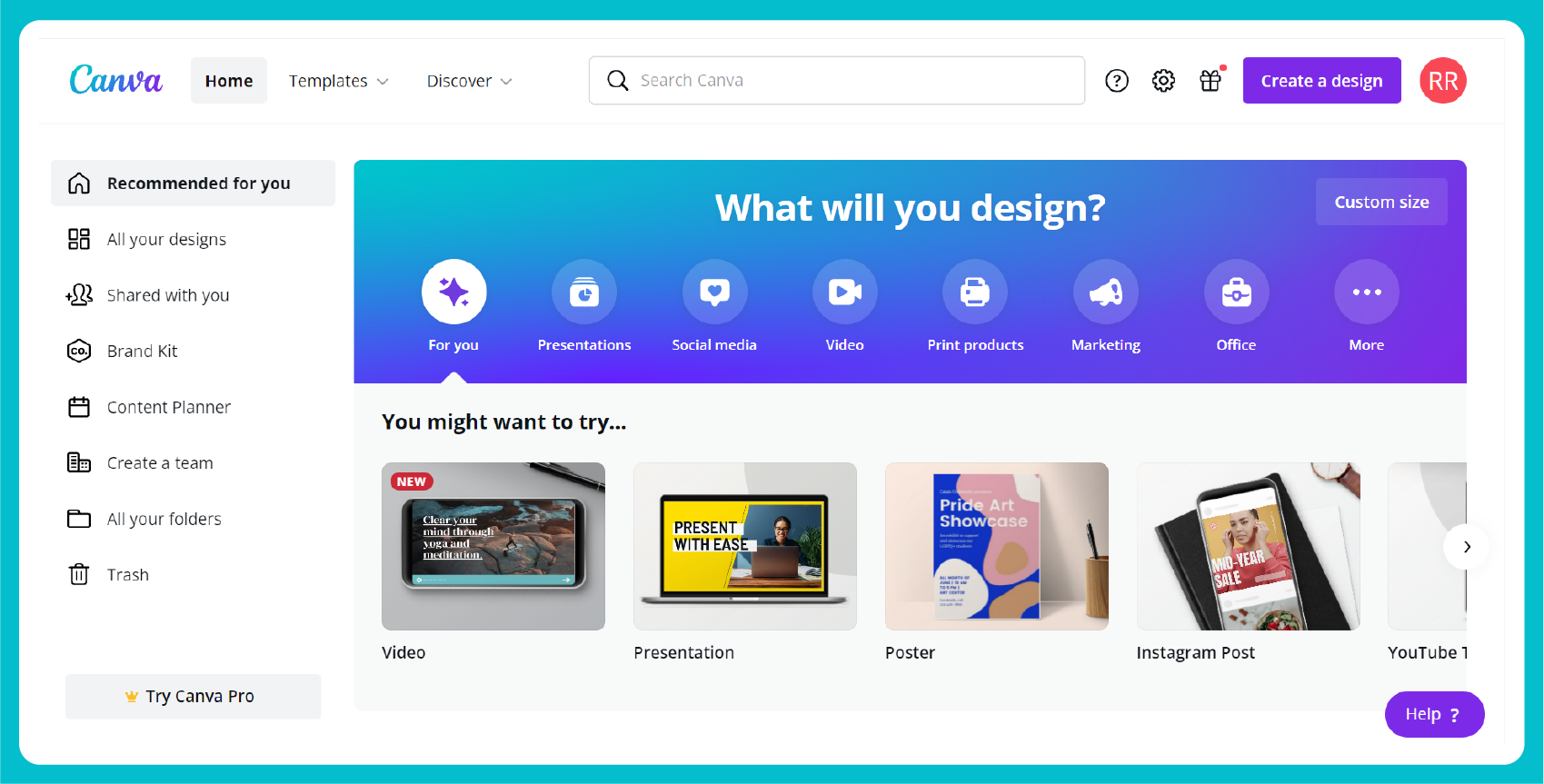 When it comes to social media posts, grabbing the eye of viewers is really important and that's exactly what Canva can help you with. If it's social media graphics with a wide range of samples and templates up for grabs for free that you seek, you need to check out Canva. Get instant access to amazing templates, and easily choose your platform to find the ideal resolutions as well.
What's even better is that the free version of Canva lets you design professional-looking images with some restrictions on templates (there are premium templates and elements that require a subscription to access).
2. Hootsuite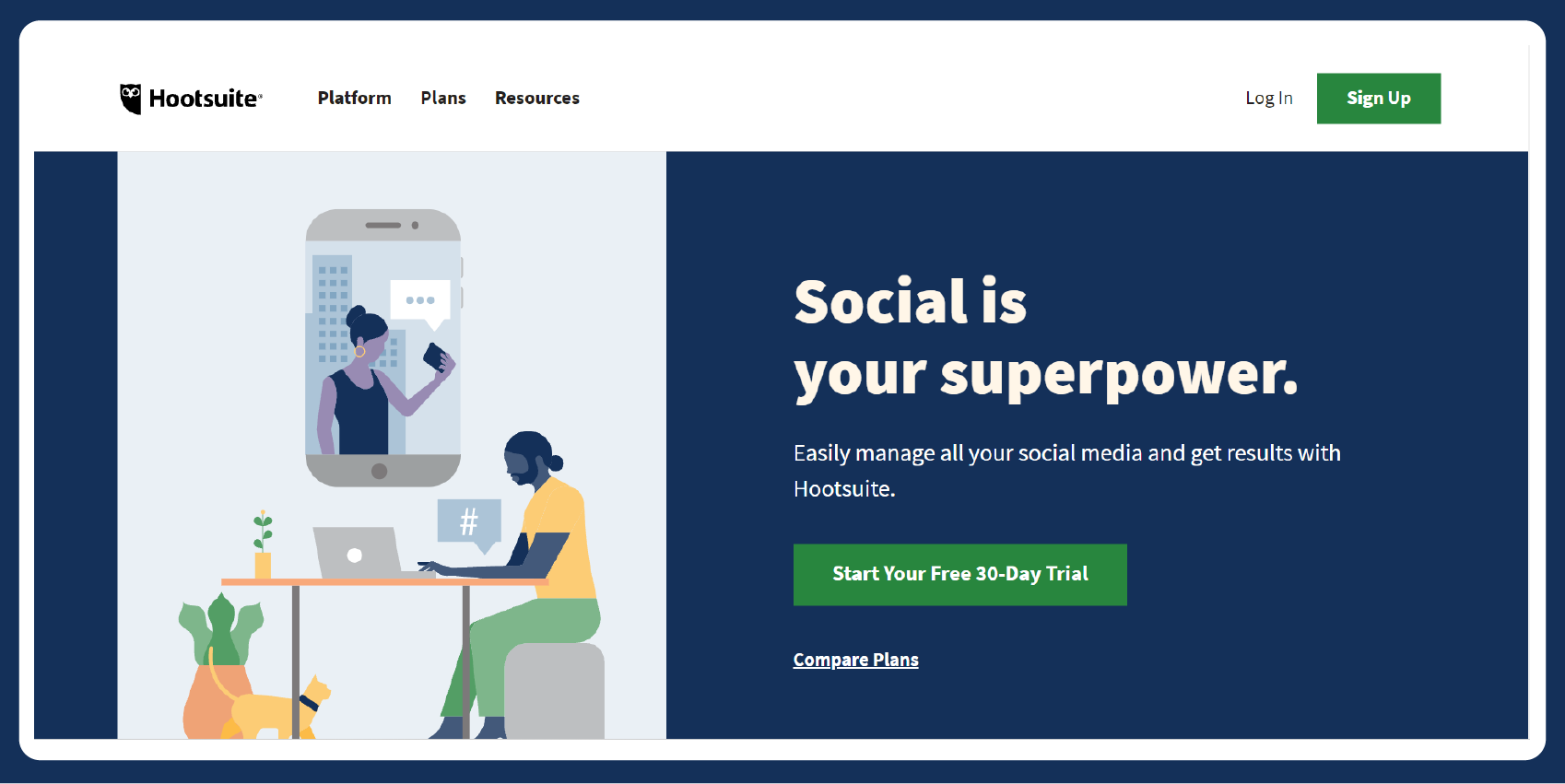 Hootsuite is one of the most popular social media management tools for marketing your content. With a global audience that uses its amazing interface to manage multiple social media accounts into a single dashboard, it is no surprise why they are a popular choice. However, you will be restricted to basic services and will require their paid subscription to enjoy the full experience.
If you are new to Hootsuite, it is basically a single platform that helps users to curate content, schedule posts, manage team members, measure return of investment (ROI) and many more tasks that a social media manager usually does. You can also integrate all of your social media platforms like Reddit, Storify, Tumblr and others into Hootsuite to easily manage and keep track of their analytics.
3. Grammarly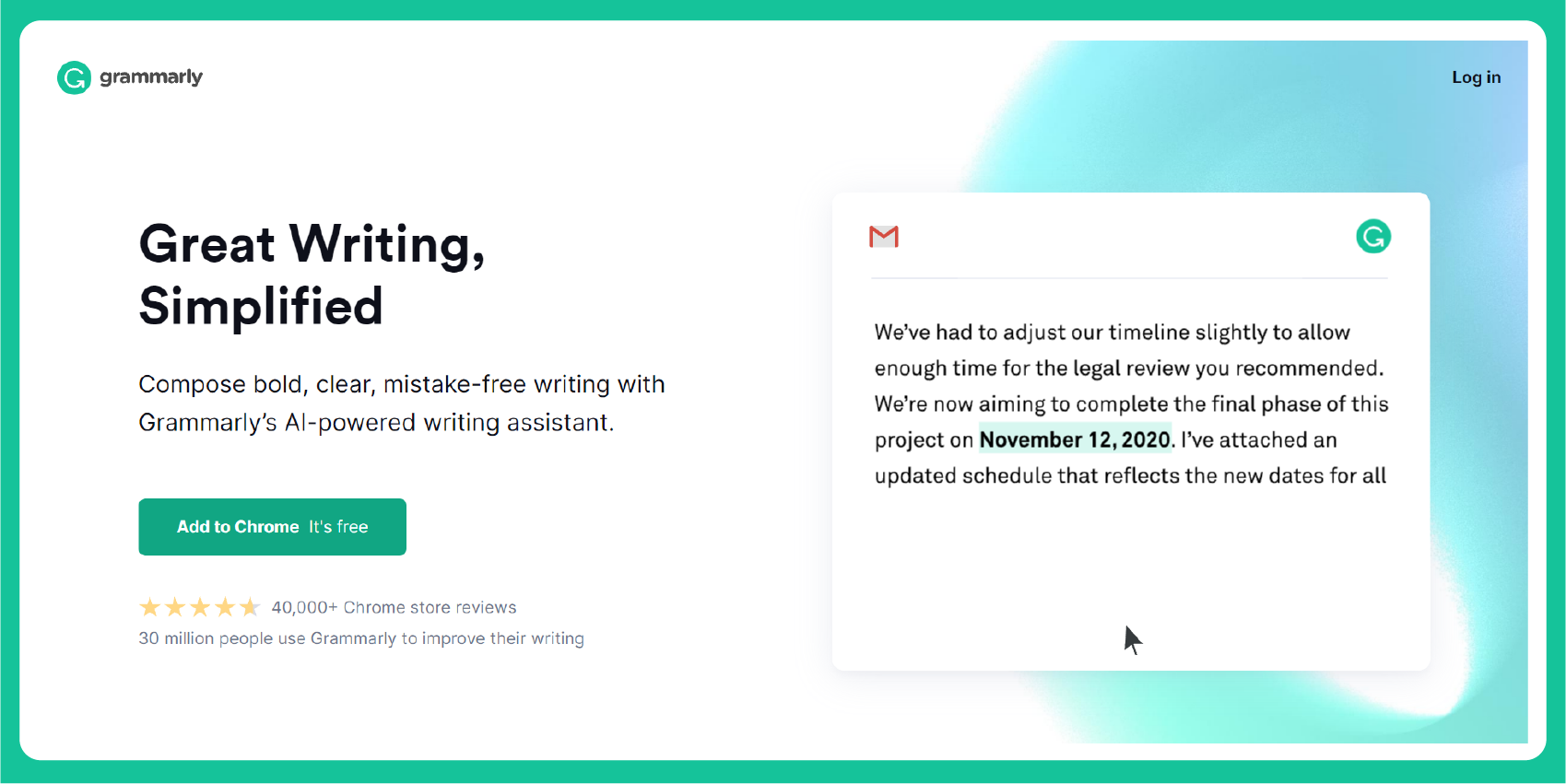 Just as how important aesthetics and design of the content is, it is equally important to make sure that the writing part is free from spelling and grammar mistakes. Grammarly, with its spellcheck and grammar capabilities, makes sure that you get to write an error-free copy.
If you are not confident or working on content in a hurry, it is normal to have some grammatical errors and missing punctuations. When you are crunched on time, it can be difficult and time-consuming to go through word by word and that's where the use of Grammarly, which uses artificial intelligence (AI) to scan text comes into play. Grammarly will run an AI scan to pick out grammar mistakes, subject-verb agreement, article use, modifier placement, and other improvements.
The best thing about Grammarly is that the plugin is free to download and offers a wide range of essential services even with just the free version. There is also a paid version with all the tools called Grammarly Premium and they also have business plans available for purchase.
4. Buffer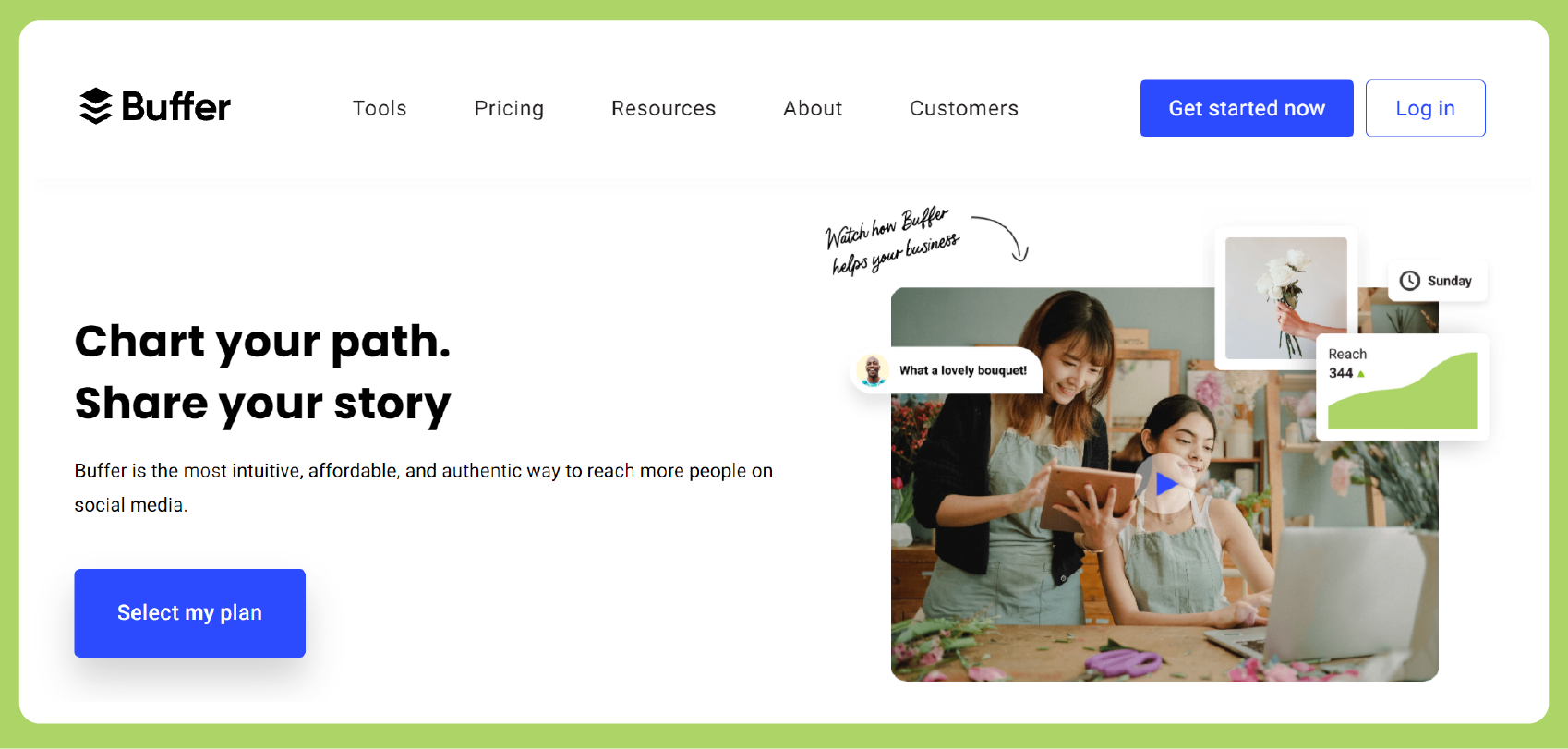 Consistency is key to successful growth in the life of a creator, and to make sure that you maintain this consistency, it is good to depend on scheduling platforms like Buffer. Make use of the scheduler app to plan and automatically post your content across all of your social media accounts.
You only need to chart out your social media posting plan in advance and schedule your posts accordingly ahead of time. Access the dashboard and set a timeline of when you want the posts to get published and Buffer will publish these posts automatically when it's time.
Buffer also has dedicated analytics which will give you detailed reports on how each of your social media posts and handles are performing. This can be used to have great effects on understanding and improving your overall social media performance.
5. Hashtagify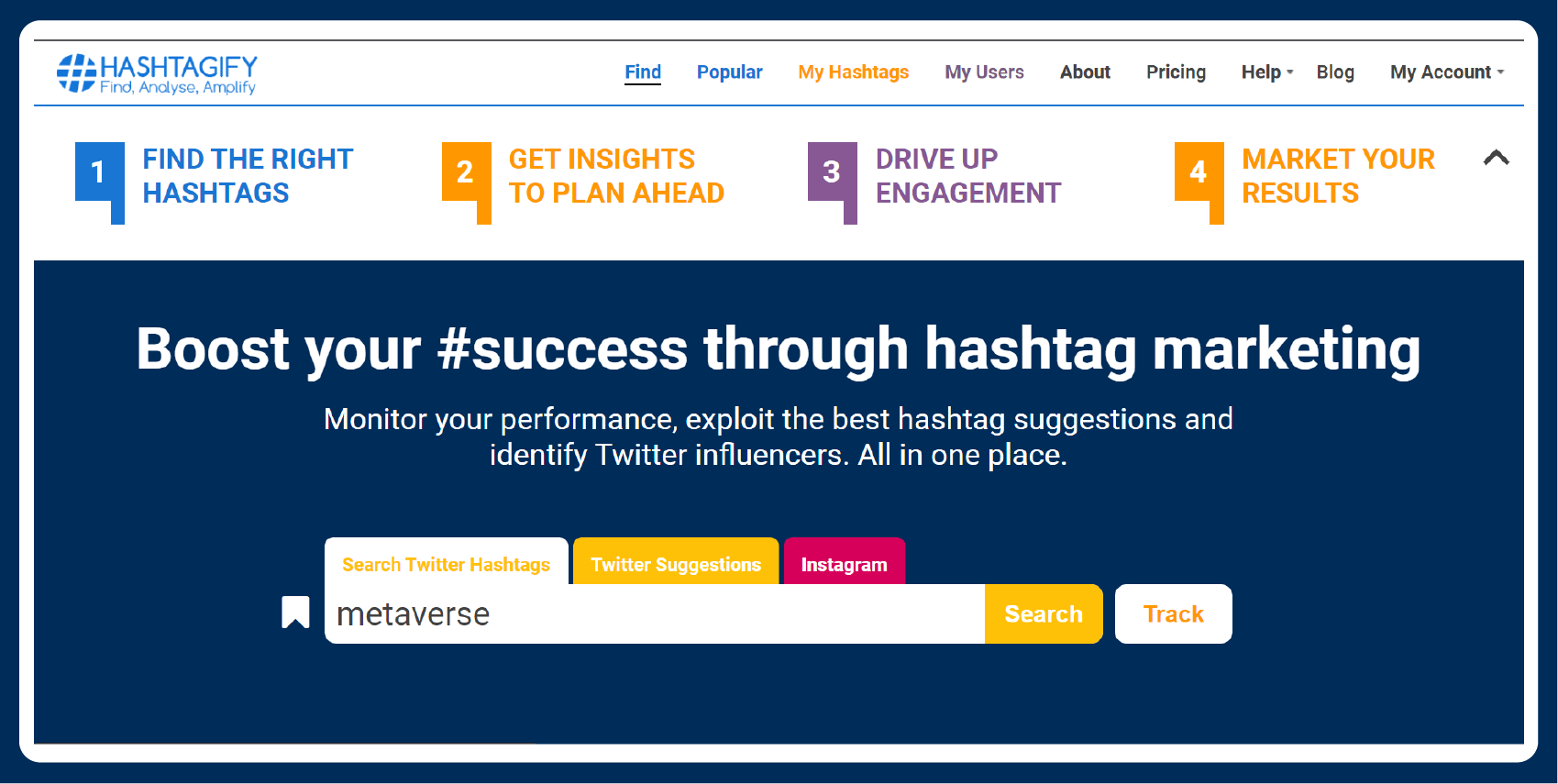 Every social media platform out there makes use of hashtags in one way or the other and serves the same basic purpose of improving your overall reach and discoverability. Hashtagify.me is a free to use social media tool that lets you search for hashtags and determine their popularity, allowing you to only use hashtags that offer the best possible reach.
Hashtagify.me works well with Twitter and Instagram to ensure that you are successful in extracting the maximum possible reach from your videos. They are also really easy to use and you only need to type in a hashtag to see how the tag is performing. With the free version, you can see top creators using the hashtag you searched and similar minor demographics.
If you have access to their premium version which has a subscription fee, you can turn on advanced features like alerts for hashtags, track usage patterns, and many more professional services.
6. BuzzSumo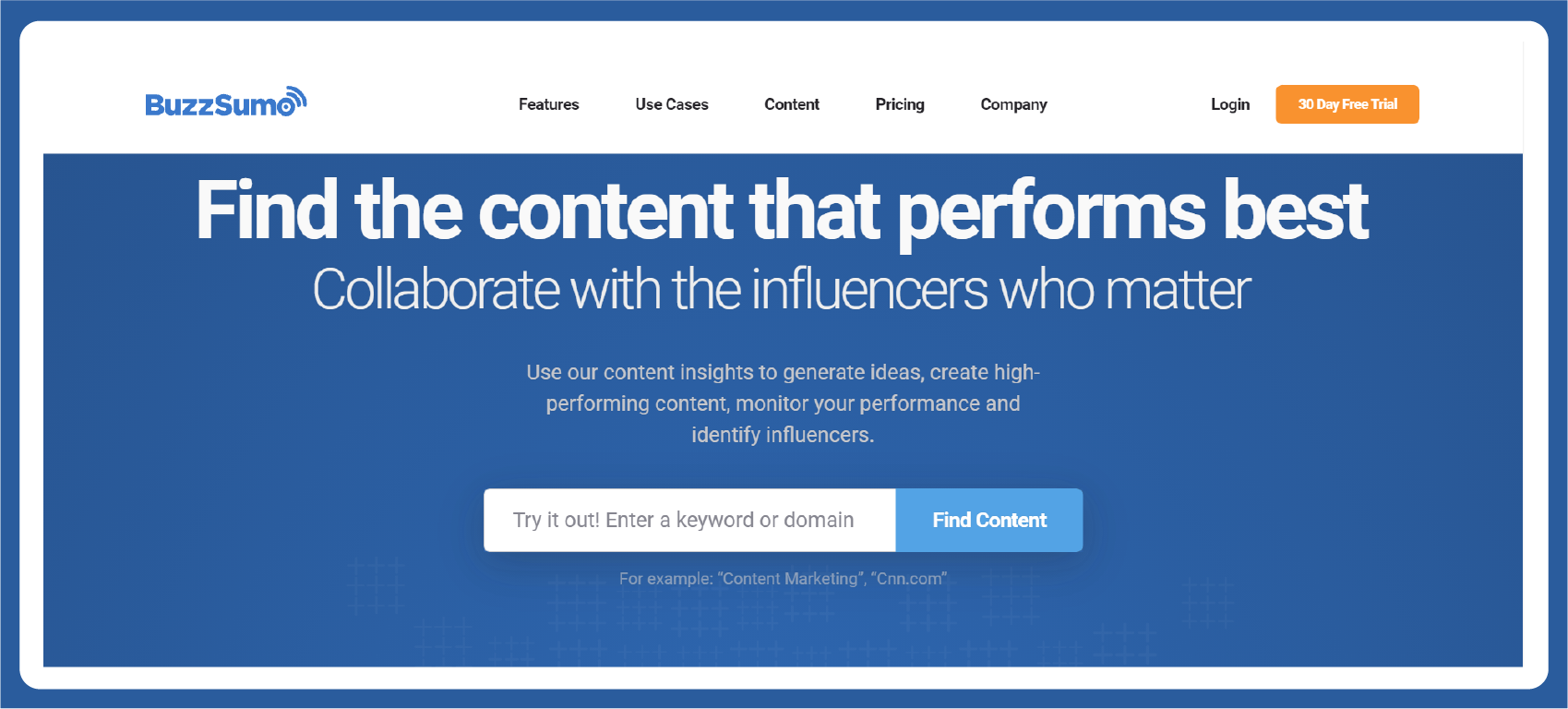 BuzzSumo is your answer to research keywords, track online trends, and find creators within your vertical at ease. You can get a better understanding of your competition, and audience, find creators who post content similar to what you create and view content with the most social network shares.
You only need to download a Google Chrome extension of BuzzSumo to initiate content research, find amazing keywords, and find trending content popularity on the particular social network you are active on. Simply paste the blog or video content link into the tool to find content pieces that are performing.
7. Biteable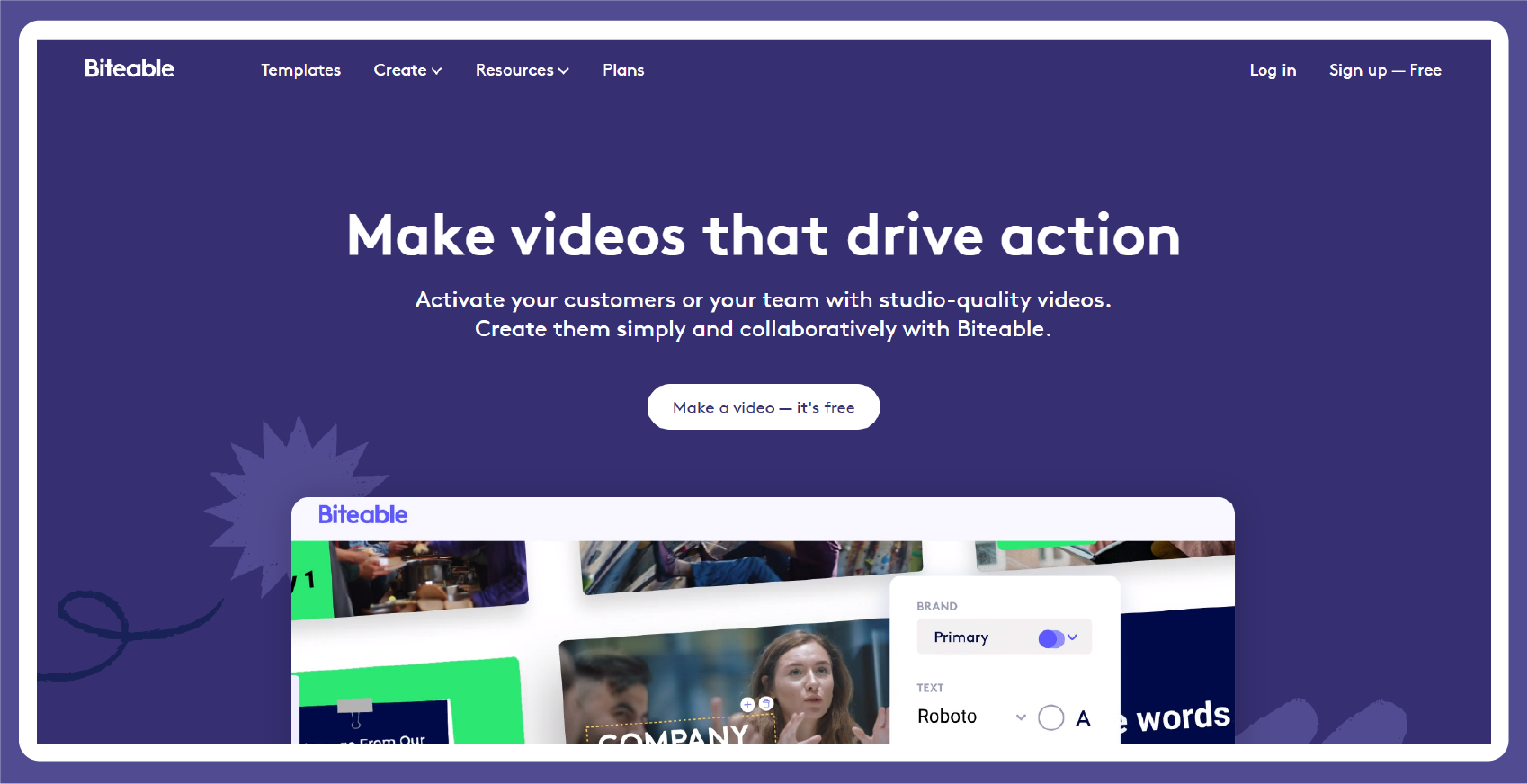 Biteable is an amazing tool that all visual creators should have. This social media platform lets you create videos, animations, motion graphics, and visual content for social posts, ads and presentations. Biteable lets you create engaging and entertaining visual content at ease and with plenty of free templates for video, audio and animated scenes.
The platform is also regularly updated, which again makes it worth using, as you get to access seasonal templates that can help you create holiday posts with ease. Most of the features the software offer are also free to use and with so much on offer, it does not hurt to even have the premium version.
8. Google Analytics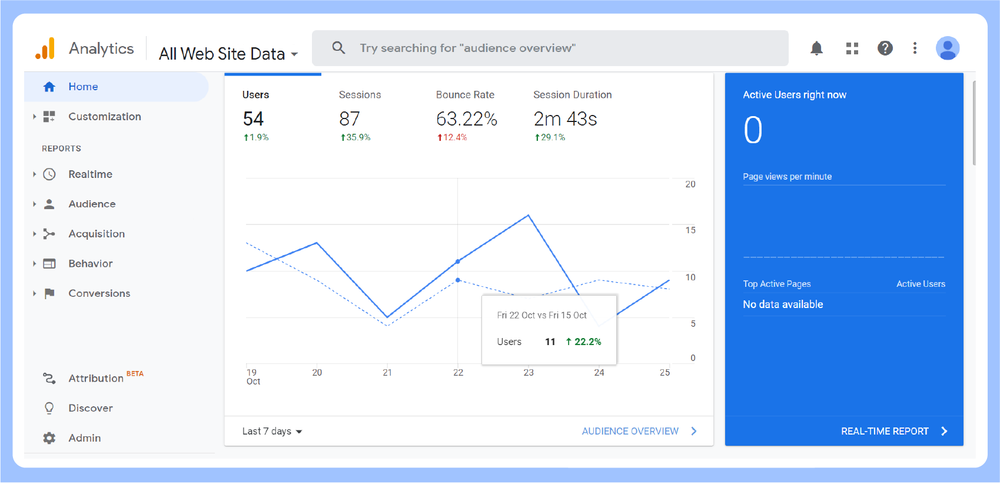 Tracking analytics and learning how to make the most of Google Analytics is not everyone's cup of tea. That's the only reason you are finding Google Analytics further down on our list of 10 must-have social media tools for creators. However, Analytics is super powerful and lets you track user behaviour and see how your content is performing.
You can also set up goals inside Google Analytics and use these social reports to see how your content is performing. It's good to take time and check out all the analytics and demography statistics that are offered by Google Analytics to extract the maximum from this platform.
As a creator, it is always best to keep an eye out for tabs like overview, network referral, landing pages, conversions, plugins, and user flow. All these reports will give you a clear understanding of how your content is performing.
9. IFTTT
If This, Then That (IFTTT) is a really useful social media tool that is unique and useful at the same time, by allowing users to connect all your devices and apps to work together. As a result, you will no longer need to post individually on multiple platforms as IFTTT will do that for you instead. Any picture or video that you post on one platform after linking them up together on IFTTT will be automatically shared across all of the other platforms.
IFTTT works on the principle of creating scripts that the company refers to as applets. These scripts are set to perform a fixed action when another action is taken. If you need an example of its functionality, consider the example of posting a new blog and if you have applets ready to share this content, a tweet will be sent out from your account about the new blog.
You can create multiple applets that will perform similar actions on different social media platforms this way.
10. Unsplash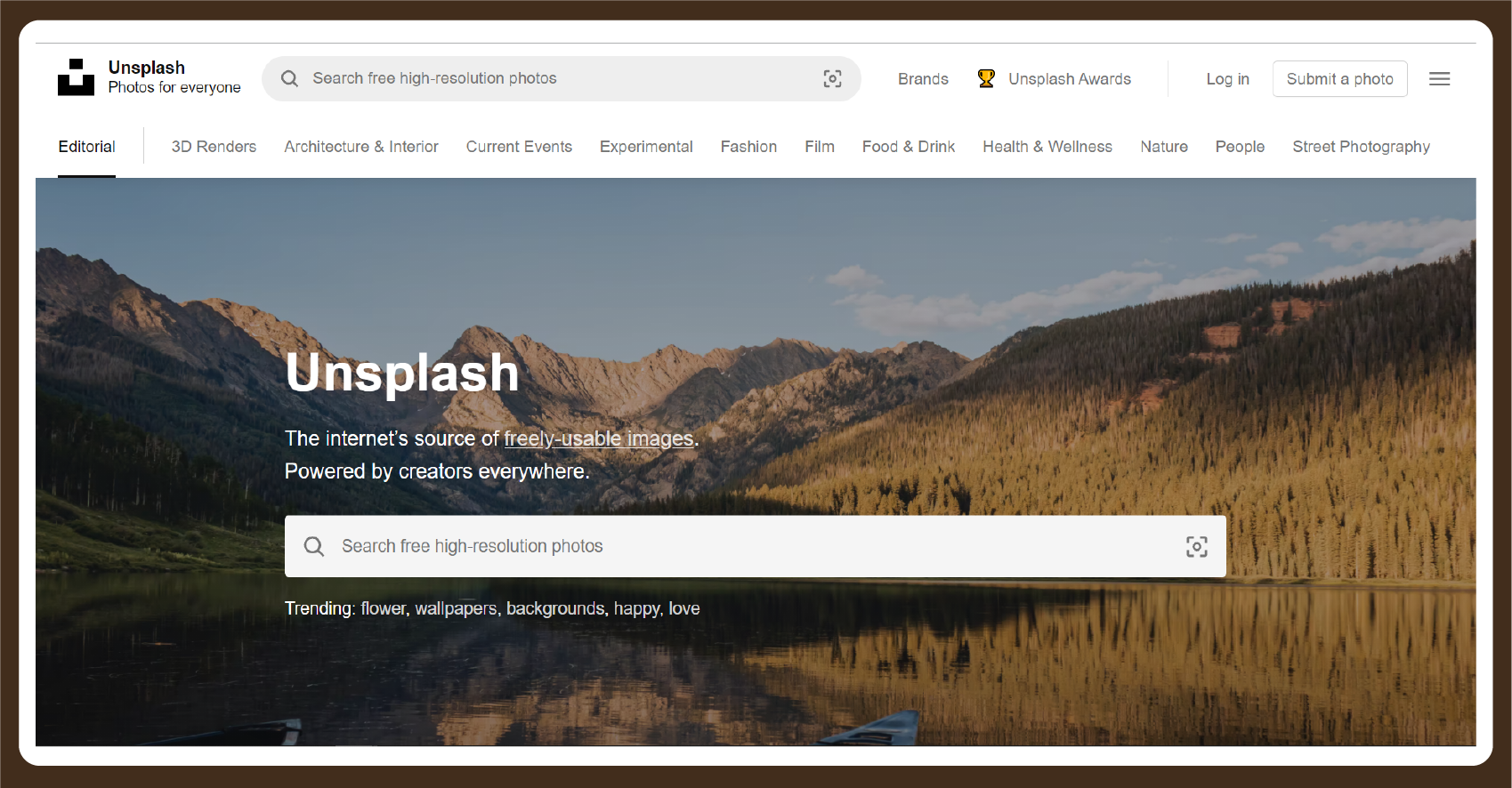 Regardless of the type of content you make, you are always in need of royalty-free stock photos and can be used without worrying about copyright infringements and lawsuits. Unsplash, with a photo library of more than 3.6 billion stock photos and an equally impressive video library, has you covered!
You only need to search for the photos you need and download the picture that meets your requirement. You will also get access to high definition versions of most images that you can use on social media posts and video thumbnails.
Using high-quality images that you find on websites like Unsplash will give you better chances of conversions and click to open rates on your content.
Briefly to conclude…
These are ten social media tools that are guaranteed to improve your rate of engagement and conversion rates. However, that does not necessarily mean that they are the only social media tools you can. You can check out some of the main competitors of the above-mentioned tools to get access to even more creator tools that will help you improve your overall social media stats.