Intermediate
The Best Way To Schedule Instagram Posts
Do you wonder how to schedule Instagram posts? This guide explains how to schedule posts for Instagram as well as the best practices for doing so.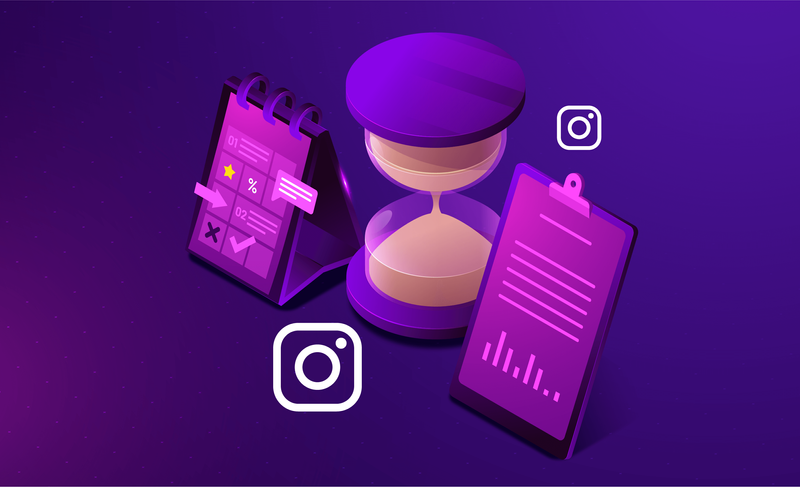 Instagram is a platform you need to become consistent on if you want to succeed.
Therefore, it is helpful to learn how to schedule Instagram posts in advance. Establishing a schedule for your posts helps your audience to know when to expect new posts.
This is probably the easiest way to increase engagement and discoverability for your content. Our detailed guide to how to schedule Instagram posts will help you gain more clarity about Instagram scheduling.
Why You Should Schedule Instagram Posts?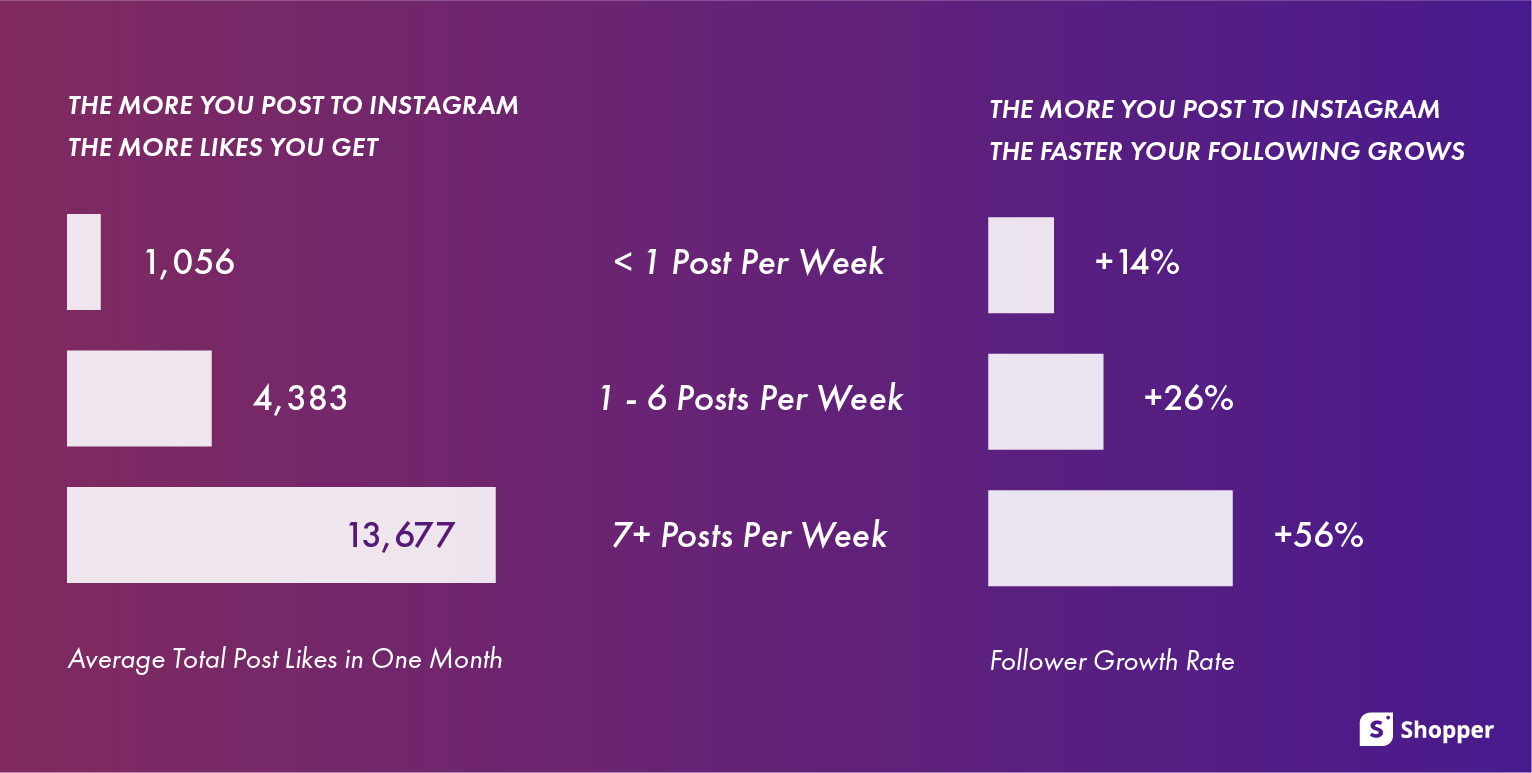 Scheduling your Instagram posts in advance has many benefits.
It's even more interesting that scheduling a post has no downside. Your Instagram account's follower count must be maintained and improved by being consistent.
Here are some benefits of scheduling Instagram posts:
You will always be one step ahead of your content which ensures that you can post on your account regularly without fail (and you won't even have to set reminders or alarm clocks).
It will be easier to maintain aesthetics and make your Instagram feed look more organized. Because you are planning ahead of time, you can maintain aesthetics easily as there is enough time to plan everything.
You will have less stress if you have a hectic schedule than usual. With posts scheduled ahead of time, you will not have to worry about meeting the deadline to post new content even on a tight schedule.
Ensures more engagement as your audience will always expect a new post at the usual time if you maintain a schedule.
You have more time to optimize, detailed and engaging captions. You will also have plenty of time to work on hashtag research and come up with effective hashtags.
How to Schedule Instagram Posts with Facebook Creator Studio?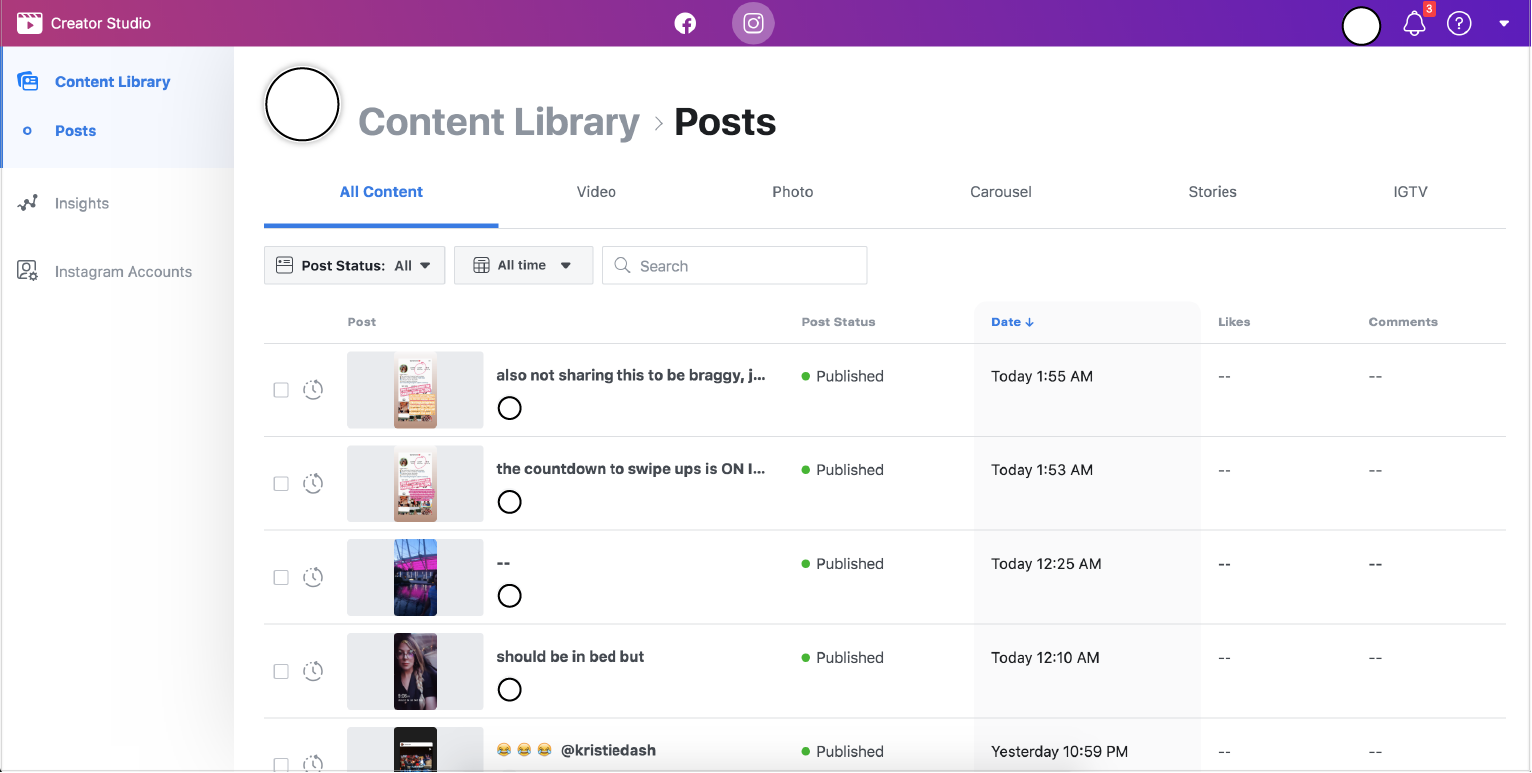 The Facebook Creator Studio is a really powerful tool for creators on Facebook and Instagram.
You can make use of their interface to post or schedule posts on both Facebook and Instagram at ease. All you need to do is have a business or professional account for your Instagram profile and follow these steps to schedule a post with the Facebook Creator studio.
Head over to the Facebook Creator Studio website.
Now hover over the Instagram icon to switch over to Instagram Creator Studio
You will be asked to connect your Instagram account with the Creator Studio if this is the first time using the Instagram Creator Studio.
Complete the sign-up and you are now all set to schedule Instagram posts with Facebook Creator Studio.
Look for the 'Create a Post' option and select 'Instagram Feed'
Now enter the caption, add hashtags and upload the photo or video that you wish to upload.
Once everything's done scroll your way to the 'Publish' button but don't tap it.
Instead, click on the arrow next to it for a new drop-down to emerge.
From there, tap the 'Schedule a Post' option and set the date to schedule the post.
Set the date, and time of posting and click on 'Save' when you are done.
That's all you need to do to schedule an Instagram post with the Facebook Creator Studio.
5 Tips and Best Practices for Scheduling Instagram Posts
Now that you know how to schedule an Instagram post, it is time to put that to good use.
However, before we go into the tips and tricks, it is important to understand how to optimize the schedule post feature to get the maximum views and engagement. That's why we have you covered with five essential tips and best practices for scheduling Instagram posts:
1. Spend Time for Planning and Research
One of the best benefits of scheduling Instagram posts in advance is that you get plenty of time to prepare and develop a post.
There is extra time at hand to make sure that you are using the right hashtags, engaging captions, and ensuring aesthetics. Because you are always one step ahead, it can also help you get your content organized.
Make sure that your posts are SEO optimized for Instagram. You also need to use the right hashtags and post quality content over quantity. If you make some mistakes while setting up the initial scheduled post, go back and review it before publishing to make changes where it's required.
2. Publish Content at the Right Time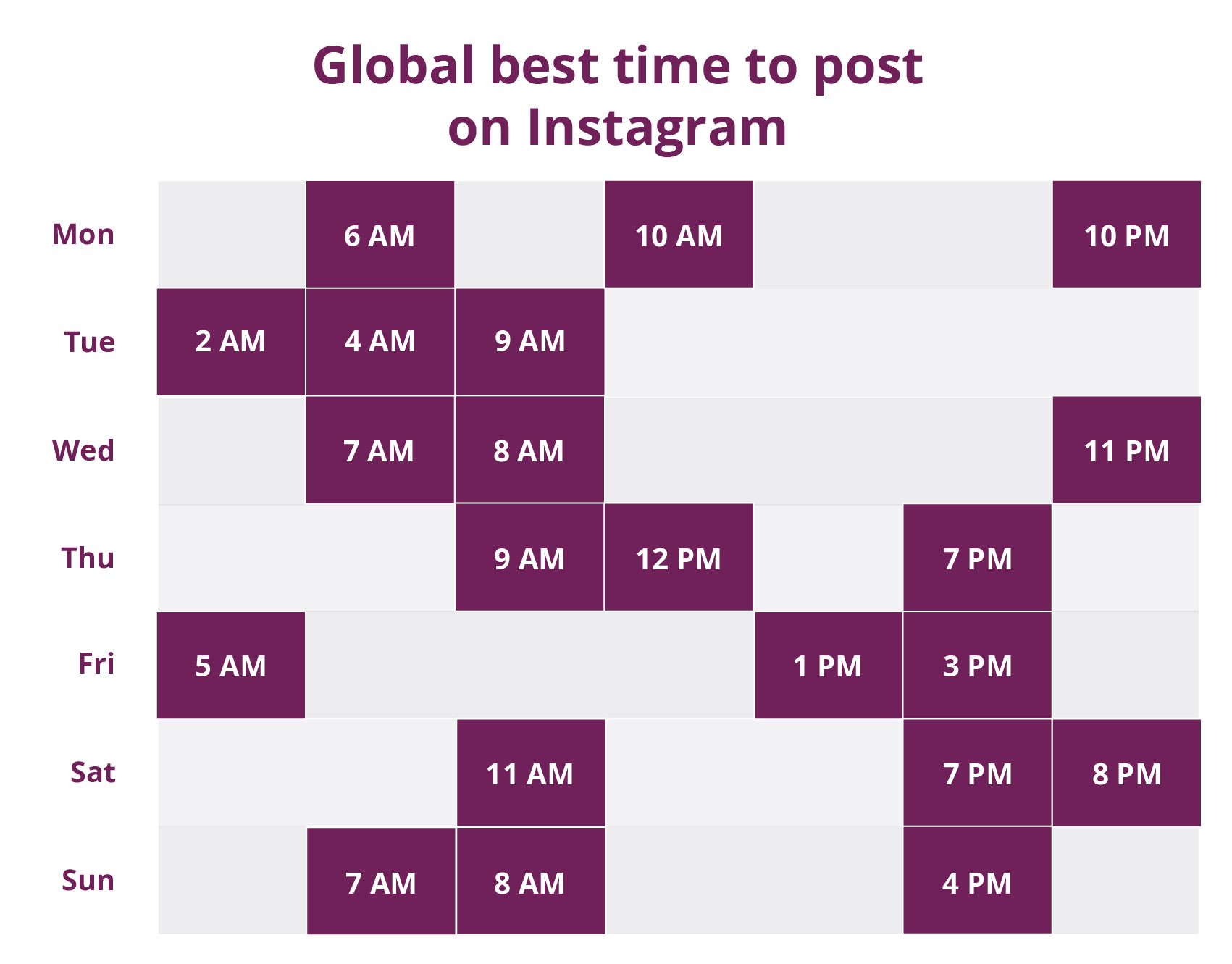 Knowing when your followers are most active is key to achieving success on Instagram.
If you post quality content at a time, when the majority of your followers are away, you are not going to achieve anything. That's why it is really important that you find the right time to publish content on your Instagram profile, even with the scheduler.
Ideally, the global best times to post on Instagram are between 8 AM to 12 PM (PST) and 4 PM - 5 PM on weekdays. Weekends are usually known to bring in engagement throughout the day.
Next time you plan on scheduling a post, consider publishing it in a time frame that has the highest activity for your time zone. You can check the Instagram analytics to get an idea of which times bring in the most engagement.
3. Allow Cross-Platform Posts if You Want More Engagement
After Facebook acquired Instagram, it is now relatively easier to publish posts on both platforms at the same time.
The easiest option you have for this is to move the slider on the option to 'share post to Facebook'
Most of the scheduler websites like Later and Hootsuite, along with Facebook Creator Studio all offer the option to schedule a post on multiple platforms. Facebook now also recommends Instagram posts to other creators on Facebook.
To make sure that your posts get the maximum engagement, it is always best to schedule posts on multiple platforms at the same time to get more engagement.
4. Work on Captions That are Engaging and Creative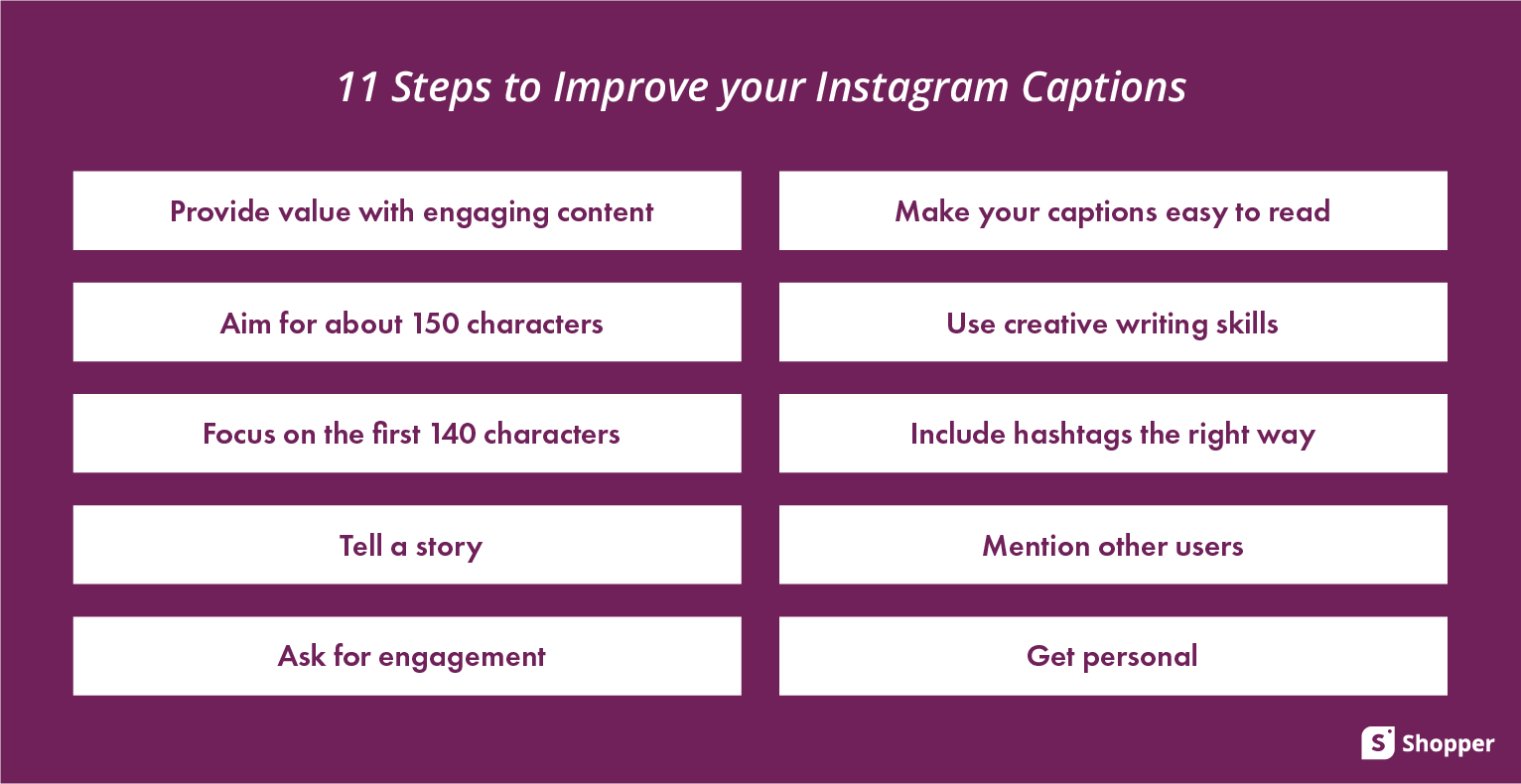 Instagram is a visual platform and the emphasis is mostly on images/video rather than text.
However, there is a reason why Instagram offers creators the option to add captions and up to 30 hashtags on every single post, regardless of the format you go with.
There are people that love to read captions, and might even consider following you because of your engaging captions. With Instagram now being the top platform for Influencer Promotions, the usage of captions that are creative and engaging is important more than ever.
Captions are also a good way to give more accessibility to what your post or content is all about. That's why it's important that you always spend time working on captions that are engaging and creative.
5. Schedule Your Posts at Regular Intervals With Consistency
If you have access to a scheduler, it is important that you give emphasis to consistency.
Always post at regular intervals so that your followers can expect a new post on a particular day during a particular time. By following a common pattern, there are more chances of engagement as your followers will start expecting new posts from you when it's time.
Play around with different times until you find a time-slot that brings in plenty of views and engagement. Once you find that, make it a priority to publish content at this interval.
With the scheduler, this task is much more easier as you can schedule posts to be published at the best time, well in advance.
5 Third-Party Tools to Schedule Instagram Posts
Even though the Facebook Creator Studio is an amazing tool to schedule posts on Instagram, there are other alternatives as well.
The majority of these websites, third party tools and services offer a lot more features and enhancements than the Creator Studio as well. If you want to check out some of these scheduler tools, here are five of the best to consider:
1. Later
Later is one of the most popular platforms for Instagram marketing and offers a dedicated scheduling service as well.
The all-in-one social marketing platform helps users plan, analyze, and publish content in just a few clicks. Their Instagram scheduler also comes with tons of features like a visual planner, hashtag suggestion tools, detailed insights, built-in media editor and much more.
In addition to scheduling posts, you can schedule Instagram Stories with the help of Later
2. Buffer
Schedule single-image and video posts on Instagram directly from your desktop or mobile browser in advance with Buffer for Instagram.
Like most of its competitors for the Instagram scheduler, Buffer also comes in-built with a hashtag manager, tagging feature and captions generator.
Buffer also has one of the best interfaces of all which makes it easy to schedule an Instagram post.
3. Hootsuite
Hootsuite is a really cool Instagram scheduler that is also known to receive constant new updates that make it easy to schedule posts on Instagram.
As of their latest update, you can now schedule carousel posts, optimize photos, adjust video dimensions, and use a single dashboard to manage everything.
It is also really easy to monitor your Instagram account and find opportunities to engage with your audience by using Hootsuite's analytics to measure the performance.
4. Semrush
Yes, that's right, one of the most popular search engine optimization platforms also has a dedicated Instagram scheduler and it's pretty good too.
With the Semrush Social Media Poster, you can schedule posts, get reminders five minutes before publishing the post and get instant access to analytics of how your posts on Instagram are performing.
What's even better is that Semrush also has a feature called content idea which gives you suggestions about future posts depending on the engagement your posts generate.
5. Sprout Social
Plan and schedule your Instagram posts at ease with the Sprout Social Instagram scheduler.
Among the bundle of features, the interface brings along, one feature that stands out has to be the optimal send times which suggests some of the best times for you to post depending on your location.
This is a cool feature as it lets you know the time-slots that offer the most engagement at ease. Sprout Social also has a trial version that lets you check out all their features free for a limited period.