YouTube
The Best Ways To Promote Products On YouTube
Starting your affiliate product marketing journey on YouTube but not sure about where to start! We have you covered. Continue reading to get instant access to amazing tips that are guaranteed to give you instant success in promoting affiliate products on YouTube.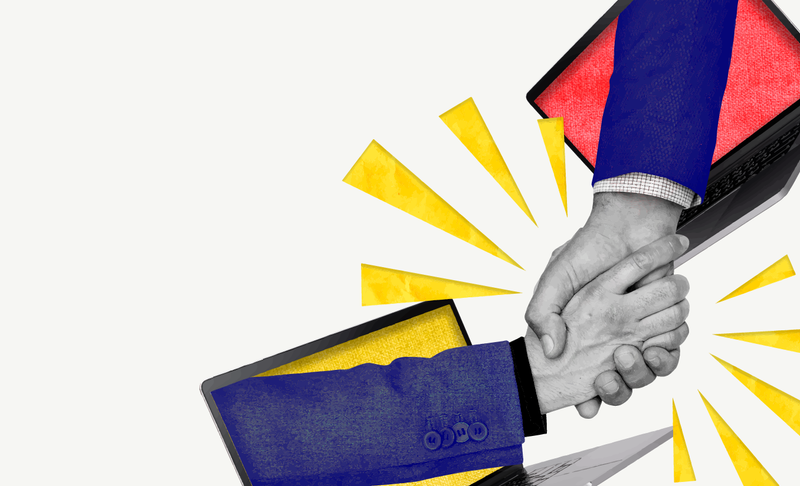 YouTube is a great platform to promote your products and earn money from affiliate commission.
Even though having a good number of subscribers helps with sales, there are many smaller channels with engaged audiences that generate more revenue through product promotions than through other sources.
If you are someone who just started out on YouTube, knowing how to promote products on YouTube can be difficult. That's why we have you covered with all you need to know about promoting affiliate products on YouTube.
Making Use of Video Descriptions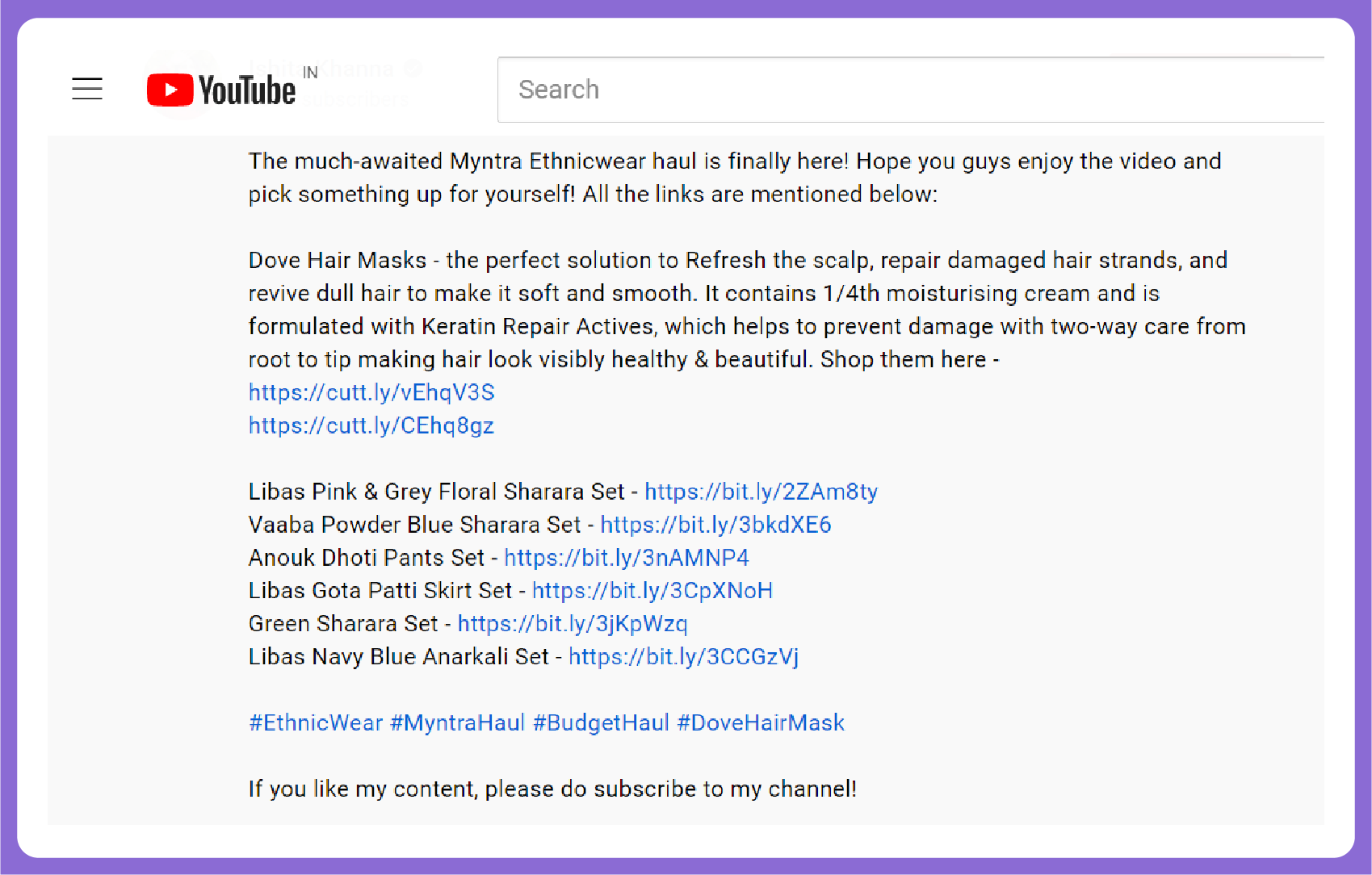 Video descriptions are one of the most powerful, yet least used features that YouTube has on offer for creators. YouTube offers a big video description box that is available for all creators from day one.
In addition to including details about the video context, this is a space that also lets you add clickable hyperlinks.
Learning how to summarize the content of your video with proper integration of SEO features, and website links (including affiliate product links) on the description ensures that you get the maximum exposure from your YouTube followers.
Once you get familiar with this, try and shorten affiliate links using link shorteners. Make sure you mention what's on the other side of the affiliate link by mentioning the product name to help improve your click-to-open rates.
Be Creative With the Comments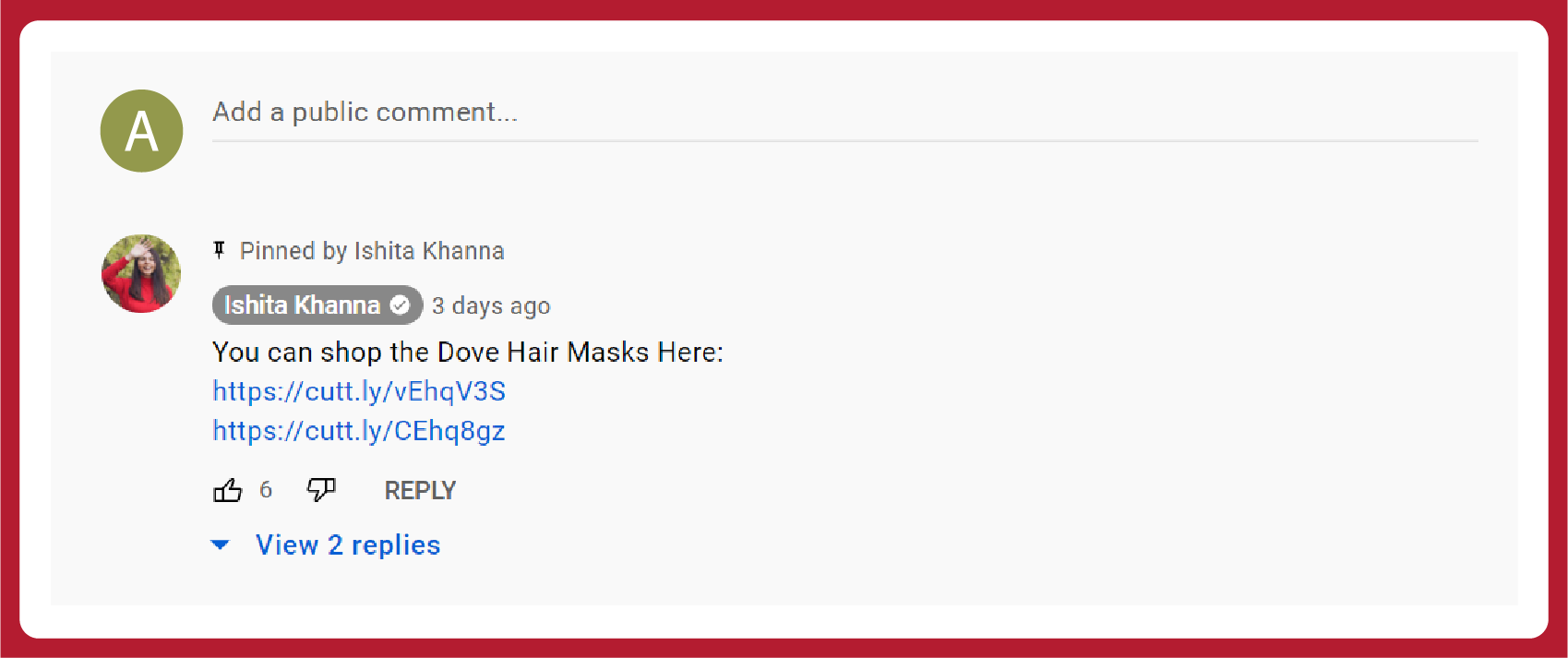 YouTube allows you to post clickable links on the comments you post under a video. You need to bring in your creativity and make the most of this situation.
If your YouTube video is about a product or recommendation, there will definitely be a comment or two about the product or its benefits. Just make sure that you don't end up being that creator who comments "subscribe to my channel" on videos of popular YouTube creators.
Along with providing them with an answer about the product, you can also add your affiliate link so that your viewers who come across the comment will click and make their way to your affiliate product.
Make sure that you highlight the affiliate product link creatively, to improve conversions. You can also consider creating a general discussion about the product by pinning a comment like "what do you think about this product? Feel free to share your comments below" followed by your affiliate product link.
Connecting the Video With Text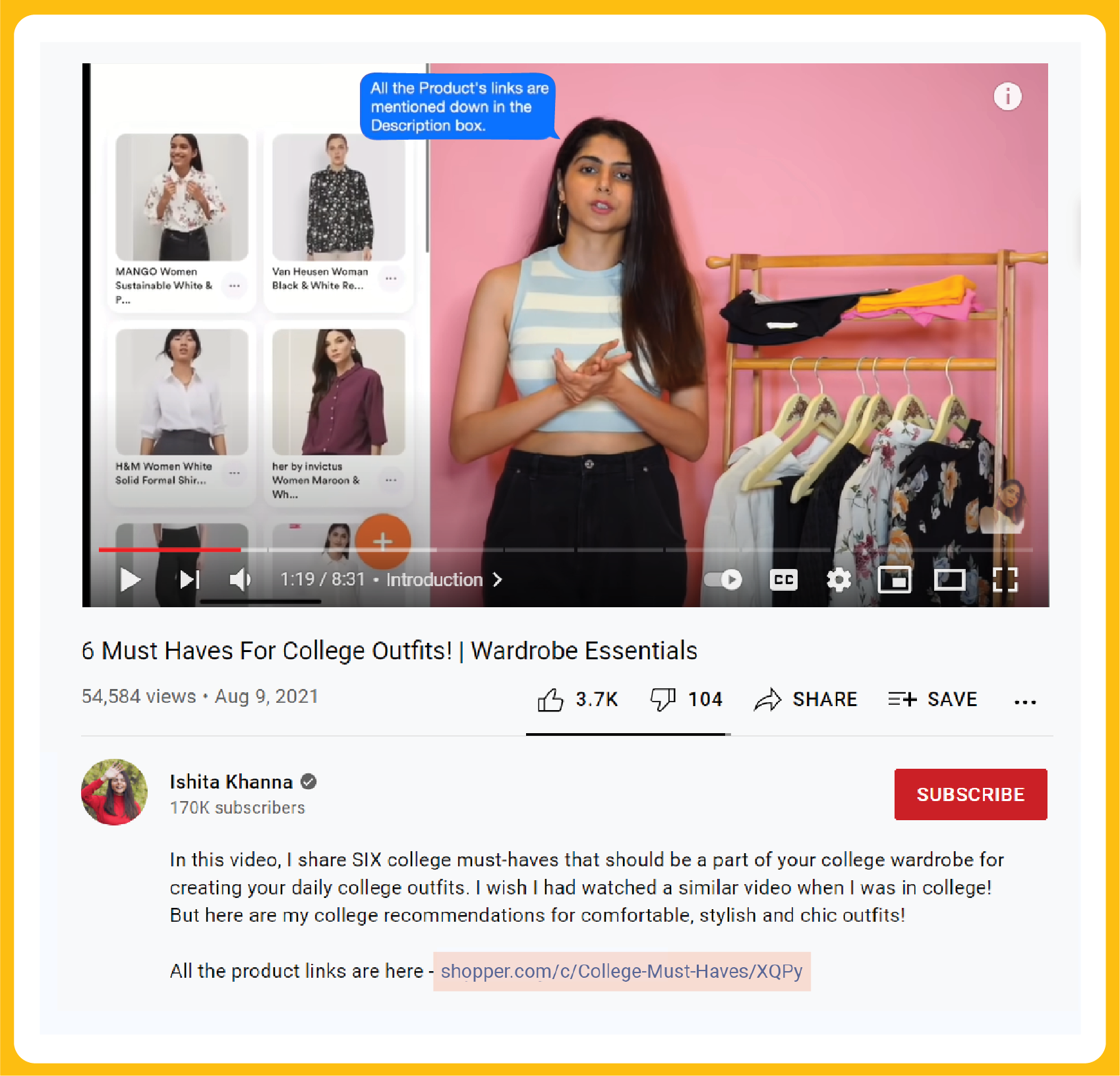 It is one thing to add affiliate links in descriptions and comments, but it is an entirely different thing altogether to make sure that people notice this and make conversions.
Directing people to these affiliate product links is equally important as adding them in the first place. When you make the video, make sure that you have a part that asks people to check out the links in the description box.
It is always good to remind them once more before concluding the video. "Don't forget to check out the links in the description box" should be something you need to mix up along with asking people to like, share and subscribe to your YouTube channel.
Utilize the Community Tab for Marketing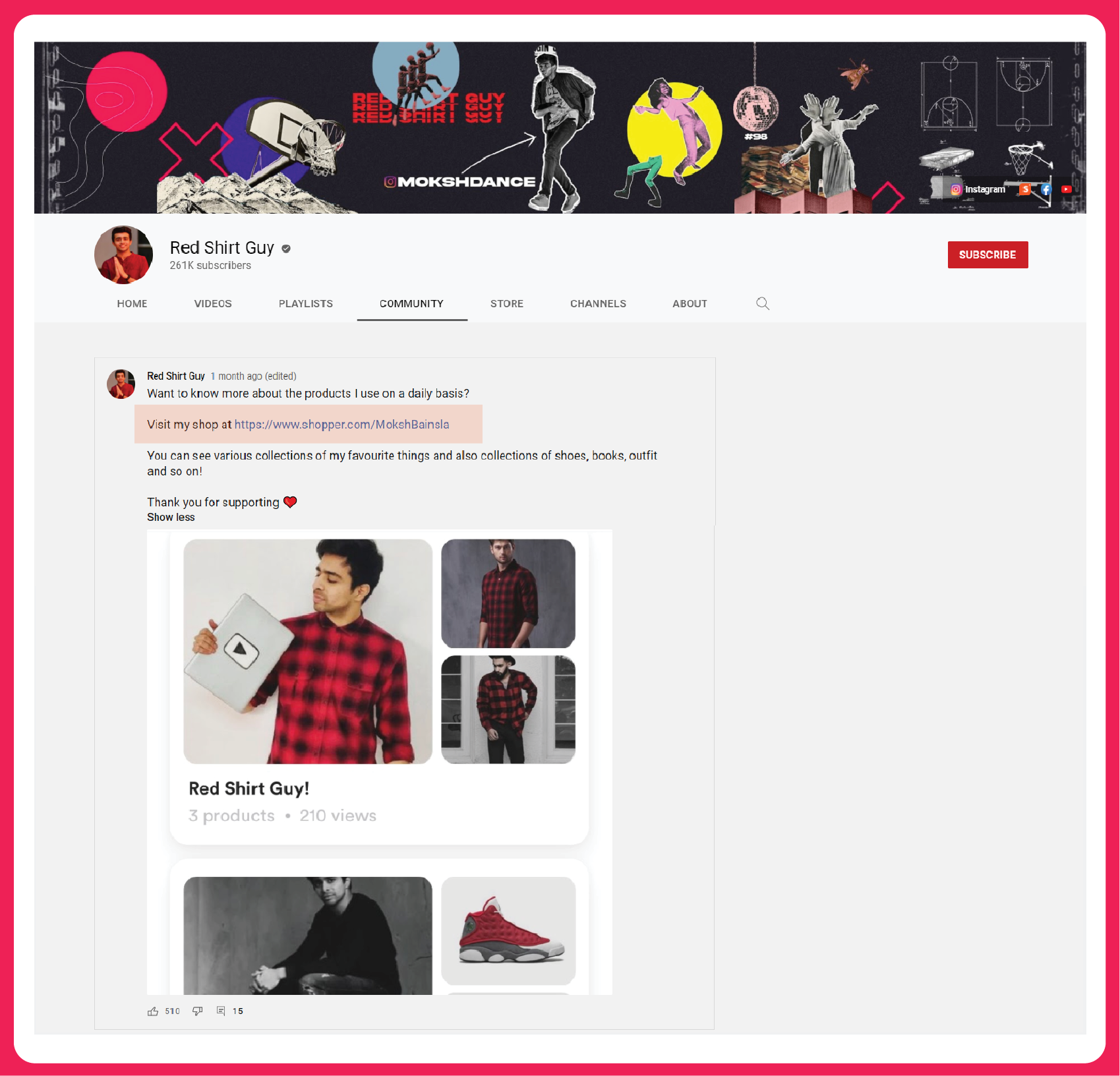 The community tab is often an underrated feature of YouTube that creators fail to utilize to the maximum. With YouTube further modifying the minimum requirement to access the community tab by half, here is how anyone with at least 500 subscribers can make use of it.
Prepare an eye-catching image with either a brilliant CTA or an image that stands out and brings the attention of your followers. Ask them to check out the affiliate product link you share and add a hyperlink of the same.
You can go with GIFs, or images depending on what works best for you and even have polls to go along with the post.
Just make sure that the affiliate product links are highlighted and easy to catch in the content. As of now, YouTube has not restricted the use of affiliate links in the community tab.
End Cards are There for a Reason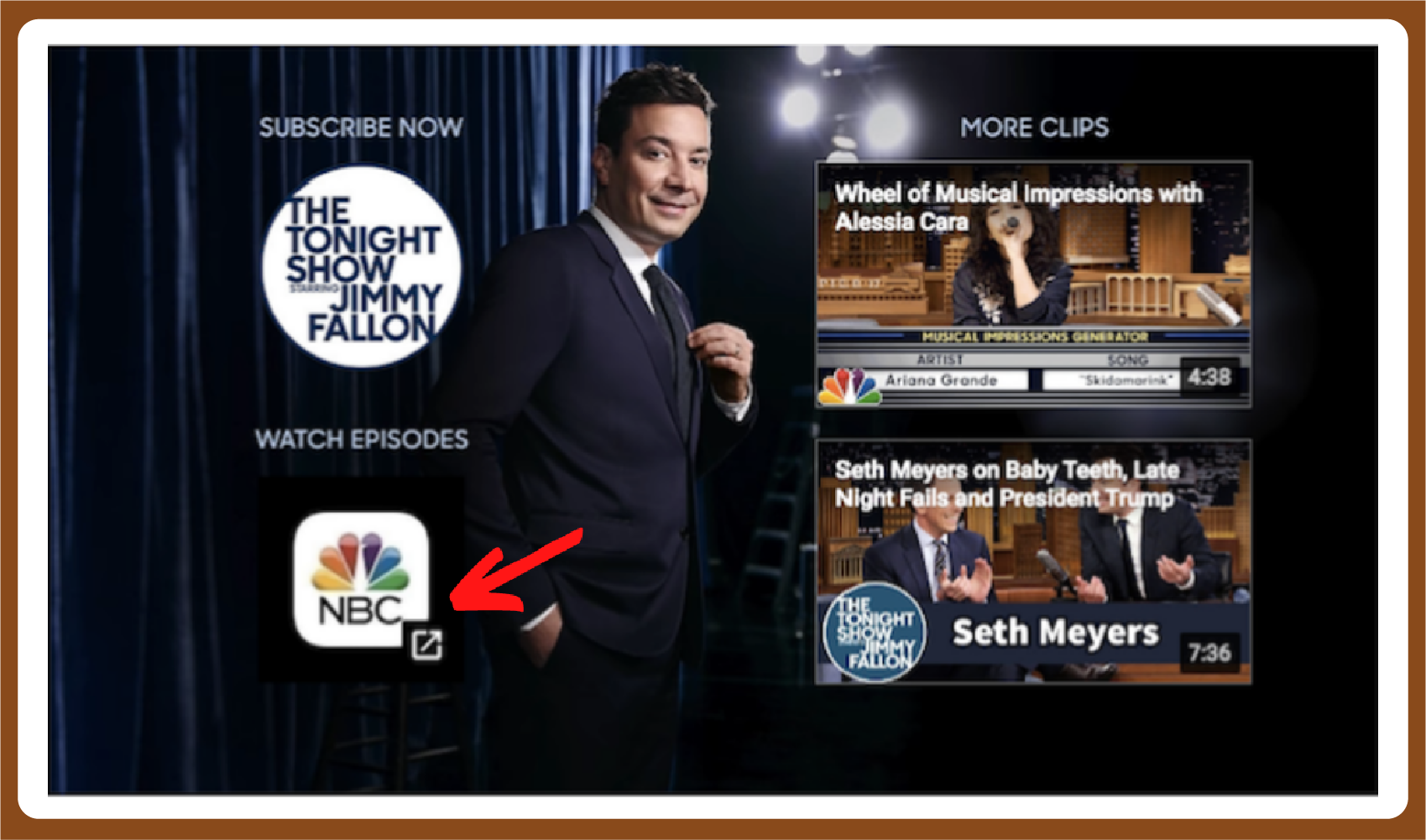 End cards offer flexible options for creators to experiment and all these can be used in a wide range of creative ways to promote affiliate product links. However, there are some restrictions like having to be enrolled into the YouTube Partner Program to access some type of card.
Regardless, here are some creative suggestions to use your end cards.
Use an end screen/end card template that has the caption as check the links in the description or arrow that point downwards. Works best with just one end card or channel CTA only.
Create a playlist and name it as affiliate marketing, product review or product endorsements. Use the same playlist with the end card title as "check this playlist" or something similar.
Add links as end cards but you will need to be enrolled into the YouTube Partner Program to be eligible to access this feature.
About Tab Can Be More Than Introduction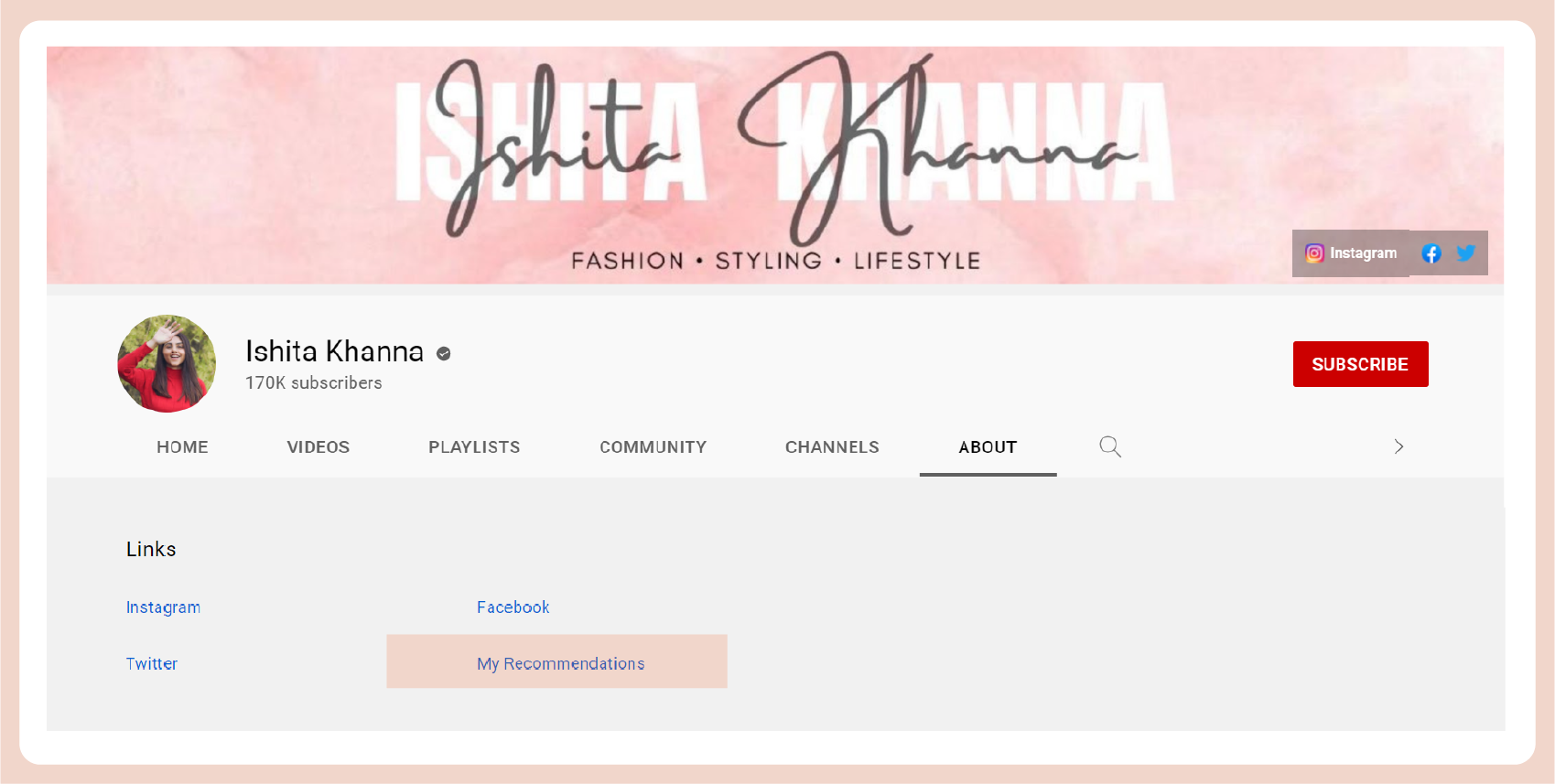 The key to extracting the most affiliate conversions and profit is by making sure that you increase the discoverability of all your affiliate product links. The more people that click and make their way to your affiliate page, the higher the chances will be for conversions.
That's why it is really important that you make use of the affiliate links wherever it is possible. The about tab lets you use up to 10 links in the about description section.
In addition to adding the social media links of your accounts, you can also add affiliate links to improve your chances of getting successful conversions. However, it is important that you check every now and then to make sure that all links are working okay.
Affiliate links can expire if there are not enough successful conversions within a set period, and it's important that you stay ahead of the game by making sure that the affiliate links you have are all working ones.
Make Videos that Highlight The Product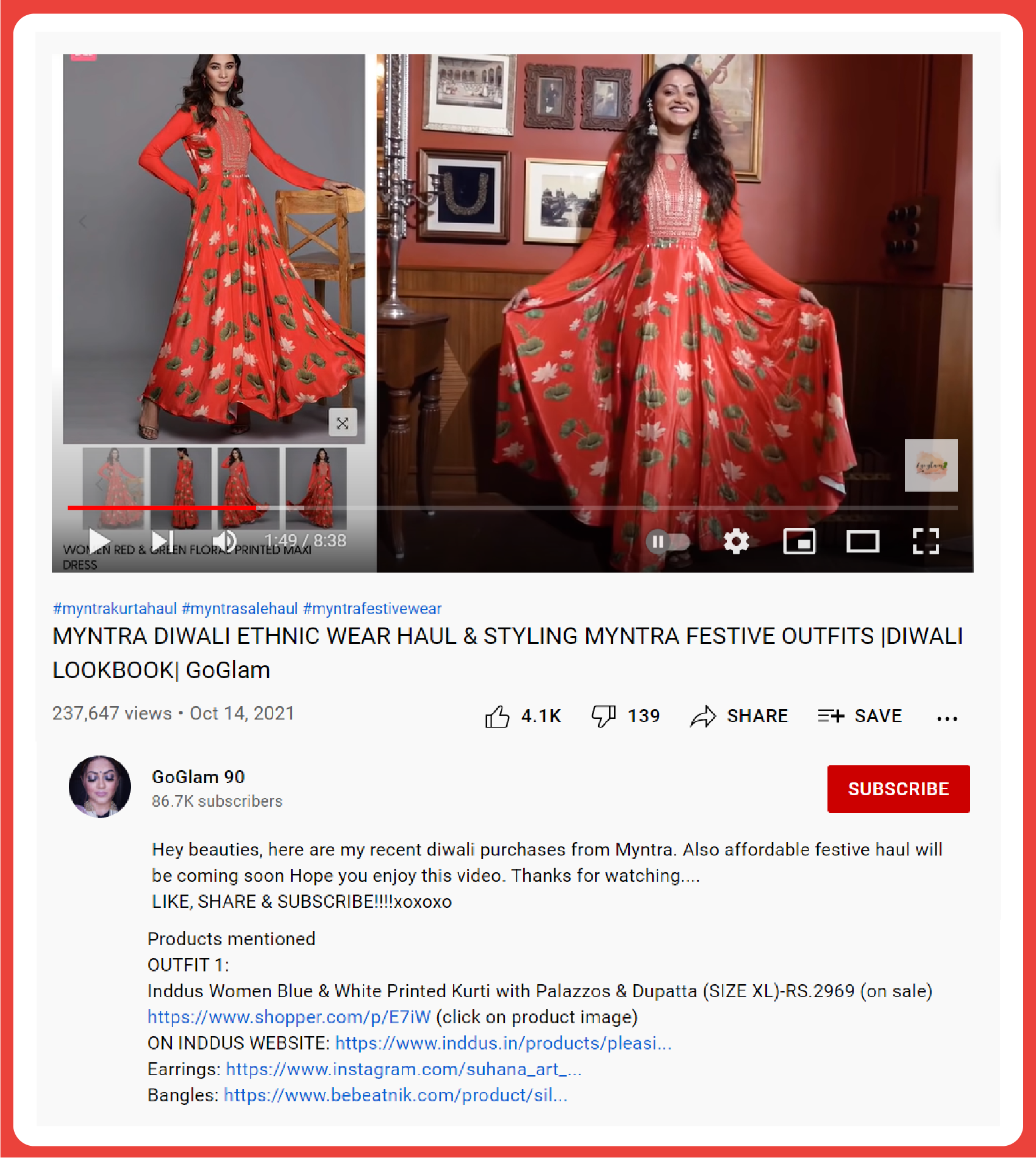 Even though this is the objective of every affiliate marketing-centric video, very few are successful in hitting the point. You need to make sure that videos are focused on the product you are promoting.
It is equally important that you make people check out the product link and make purchases. Direct them to the affiliate links on the description and ask them to comment their feedback about the product on the comments.
Now to make sure that you profit from this, it is important that you add a comment with affiliate product links and pin it so that the comment stays on top. You will also need to make sure that all the affiliate product links that you added are working and redirecting to the product page.
Follow SEO Guidelines Before Uploading
Having a good video and directing users to your affiliate product links is one thing. Making the YouTube algorithm direct viewers to your video is an entirely different ball game altogether.
Always make sure that you follow the basic SEO guidelines, and tips. Spend time for research and figure out titles that work from similar videos that are located on the top of search results for the particular topic.
Proper utilization of SEO optimization will also help improve your discoverability rates. The more engagement you create, the more chances of successful conversion you get.
You also need to apply SEO on the description page so that people who search for the product you endorse, also end up finding your video. This will help in increasing your channel's growth and improving the conversion rate of affiliate product links.
In Summary,…
YouTube and affiliate product marketing are an amazing combination that is guaranteed to work wonders for creators. They have already made leaps in the growth of influencer marketing and creator economy, and this will only get better.
Following some of the tips and tricks, we will hopefully guarantee that you get the maximum benefits of having a successful affiliate partnership with collaborating brands.