Intermediate
How to See Post Insights on Instagram
Find out how to measure Instagram post insights and craft an effective Instagram marketing strategy. Improve your Instagram marketing efforts today.
Businesses and brands have recognized the potential for growth and business opportunities on Instagram for years. As a result, Instagram has evolved from being a platform to share photos and videos and has become a platform to showcase and grow businesses.
The possibilities on Instagram to increase your brand's visibility and customer base are limitless.
Today, influencers of all sizes and scales can all bring in massive engagement and conversions through their followers.
Additionally, Instagram is really saturated and competitive today with tens of thousands of creators sharing quality content. This is why features like insights and analytics are so important to Instagram creators today.
This guide will explain how to view post insights on Instagram if you are unfamiliar with Instagram's analytics feature.
What is Instagram Insights?
Before we move into the features and detailed breakdown on Instagram insights, let's take a look at what Instagram Insights is all about.
Insights on Instagram are basically data that can help you analyze and understand the performance of your posts on Instagram. Insights offer great analytics of your Instagram profile, and how much engagement your feed posts, Instagram Reels and Story generates.
By having important data on your content, creators can come up with more engaging content and make sure that videos are improved consistently.
Insights also help creators get more clarity on follower growth, demography of followers, number of visitors per post, engagement and overall reach. With a proper review of your insights, you can build the perfect Instagram strategy for your profile.
It should however be noted that insights on Instagram are only available to business profiles and public accounts only. If you have a personal account, you will need to switch to a public account and turn your account into a creator or business profile to access insights.
Why Use Instagram Insights?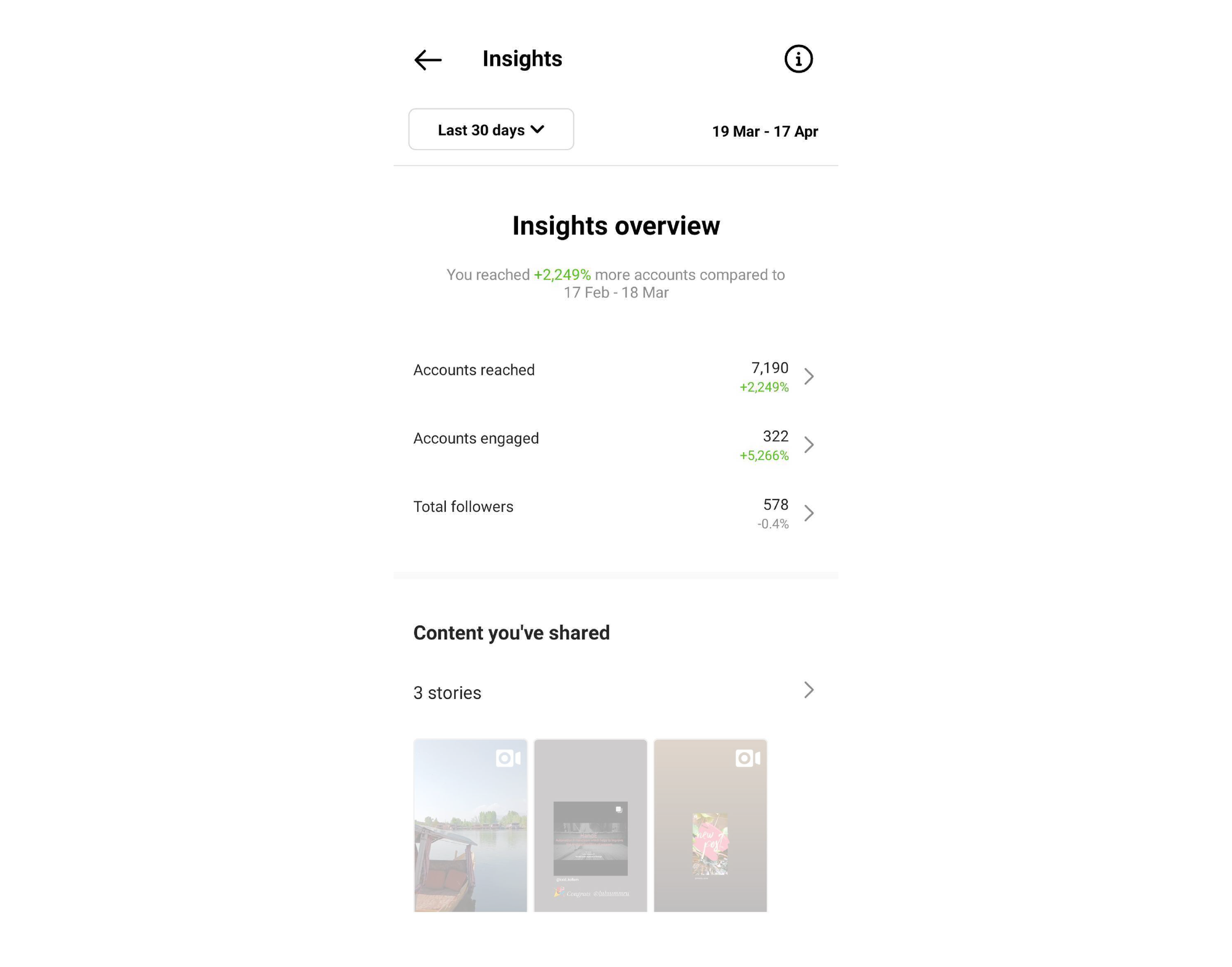 There are several benefits in using Instagram insights as it is a tool for creators that helps you get a better audience of how your content on Instagram is performing or received by the audience.
As a creator on Instagram, you need to stand out and consistently upload quality content.
You also need your content to reach a target audience that you intend to convert into your followers to grow on Instagram. That's why it is important for creators to know how Instagram insights work.
Here are some of the main benefits of using Instagram Insights:
Understand the best time to post your Instagram content by following the pattern of activity from your audience. You can use the real-time graph on Instagram Insights to see when activity spikes and drops on your profile.
Get a better picture of how many accounts you are reaching, and how many accounts are converting as Instagram followers. This is useful to keep track of what content has better chances of adding more followers to your profile.
Access to detailed demographics like gender, age, location, activity and many more statistics by having access to Instagram insights.
Get a breakdown of how posts that are published across different formats like photo posts, videos, reels, and Instagram stories are performing. You can also get an idea about how much engagement individual posts create.
Identify posts that are not working in general, which can help you stay clear of similar content, and create more content that fulfils the demands of your target audience.
How to Check Instagram Insights?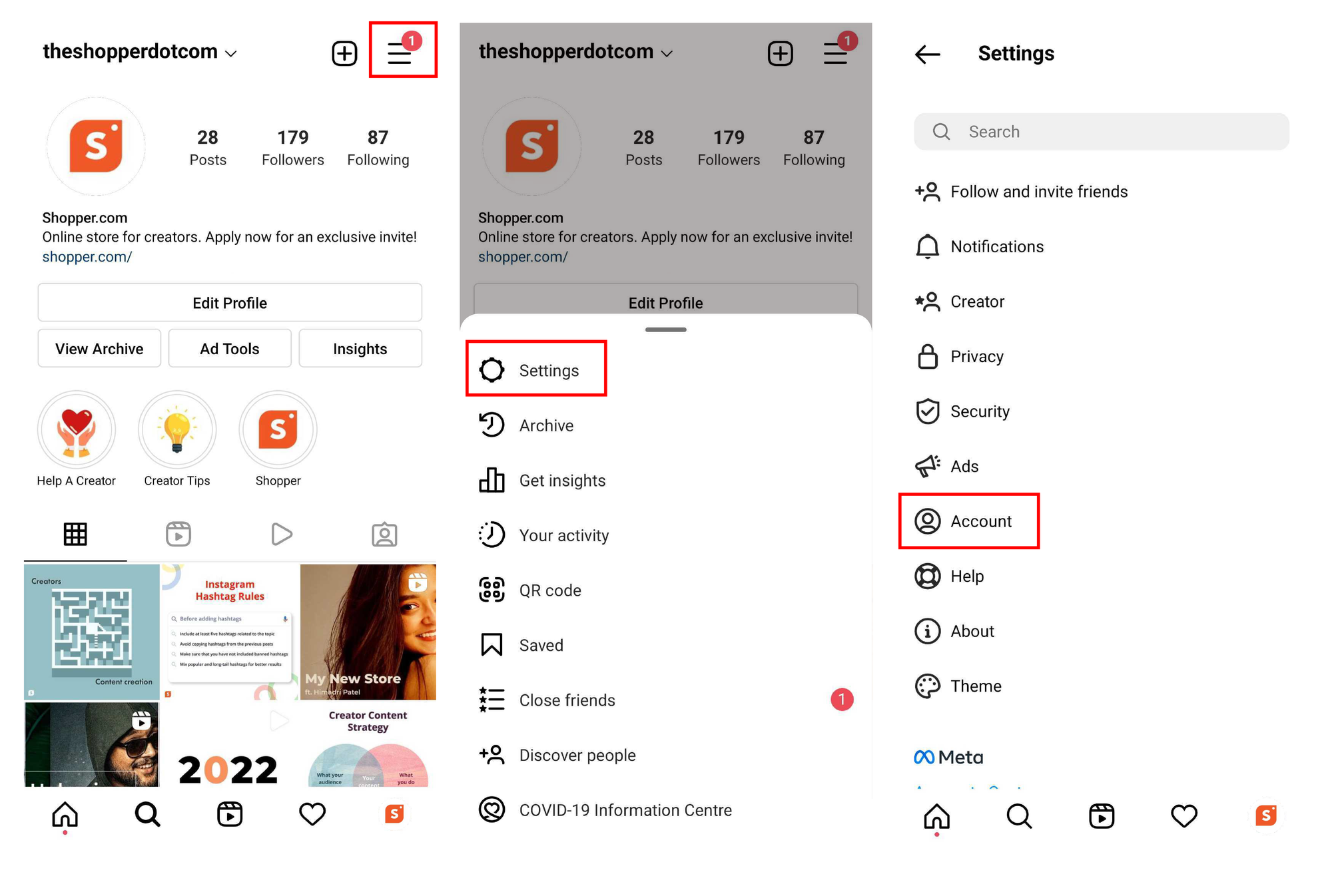 Instagram Insights has to be one of the best creator tools introduced by Instagram in recent time.
However, you might not be able to see the Insights option and feel confused about how to make use of Instagram Insights. That's exactly why we have you covered with everything you need to know on how to check the Instagram analytics feature.
Here is a step by step guide on how to check Instagram Insights:
Step 1: Switch to Public Account
To get access to Instagram analytics, you are required to have a public account, so that Instagram can see how much of a general audience, your content reaches out to.
If you have a personal account, you will need to switch to a business or creator account.
It's not as complicated as you think and you only need to follow these steps.
Log in to your Instagram account that needs access to analytics.
Now tap the three-bar icon from the top right corner of the screen.
A drop will appear, tap on "Settings" from the drop-down.
Scroll down until you come across "Privacy"
Push the slider on "Private Account" towards the left. It will turn grey if done right.
That's all you need to do in order to have a public account on Instagram.
Step 2: Set Up a Business Account
Now that you have a public account, the next thing you need to do is to switch your account from a regular account to a business account.
Open Instagram, and log in to your account.
From there, tap the three-button from the top right corner.
Scroll down until you come across "Account"
Open "Accounts" and come all the way down until you see "Switch Account Type"
Tap "Switch to Professional Account" and Press "Continue"
You will then be directed to "Categories".
Select a "Category" that describes the content you share.
Click "Done" once you are ready to set up your business account.
Step 3: Access Instagram Insights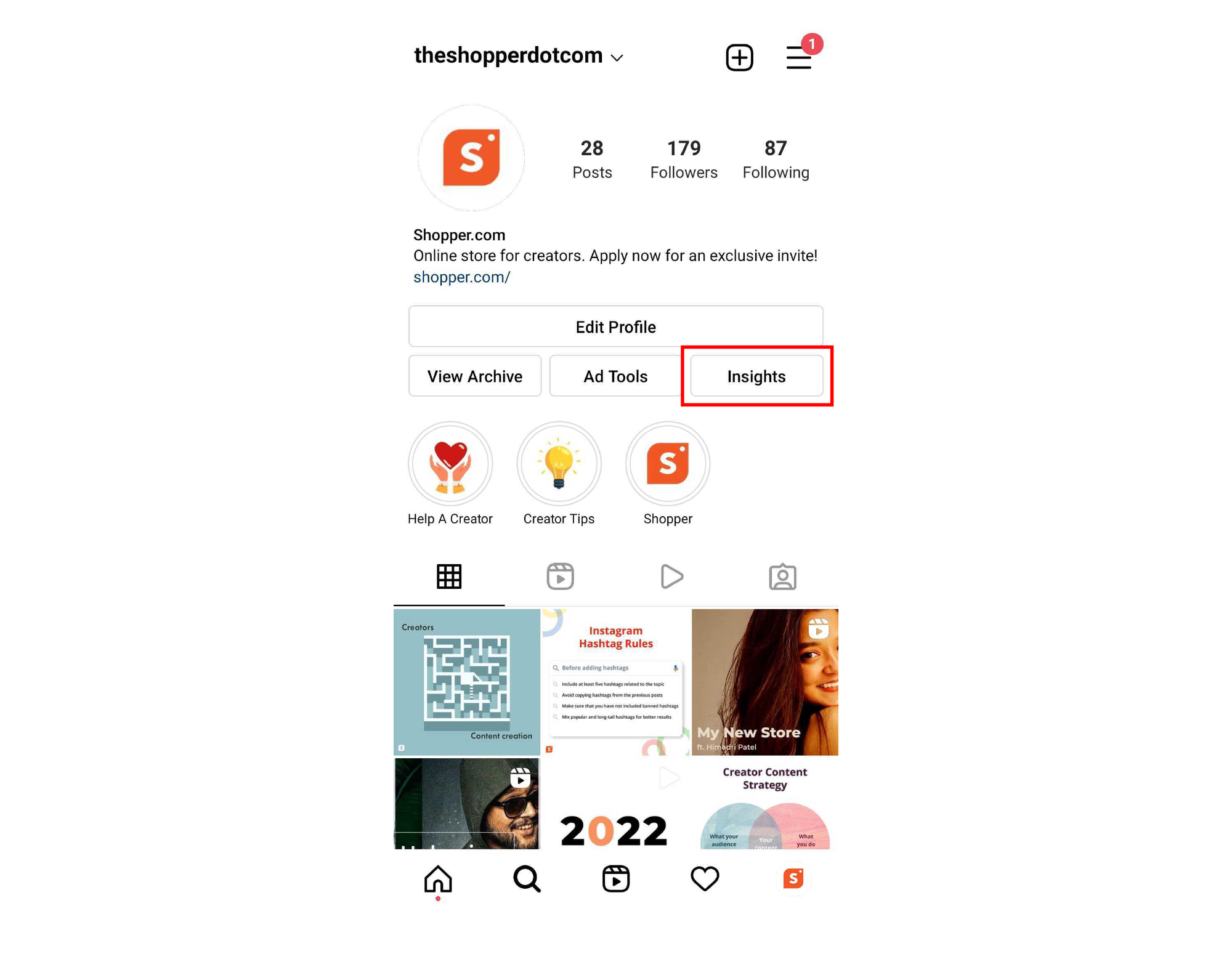 Once you have switched to a business account, you will now see new professional tools and will be welcomed by a message that tells you that you have new tools to check out.
Now, you can access Instagram Analytics (insights) at ease.
If you are still not sure, here are the steps you need to follow:
Log in to your account.
Go to your profile page by clicking on the top right corner.
You will now see a tab called "Professional Dashboard" above your profile picture.
Tap "Professional Dashboard" to be redirected to Insights.
Alternatively, you can tap the three-bar option from the top right corner.
Scroll down to the third option "Insights" to also get the Instagram Analytics.