Social Media
What is the best length of your videos? Facebook, Instagram, Twitter, and YouTube video length recommendations
Does the length of a video need to be tailored to each social media platform? In this post, we'll examine the ideal video length for Facebook, Twitter, Instagram, and YouTube.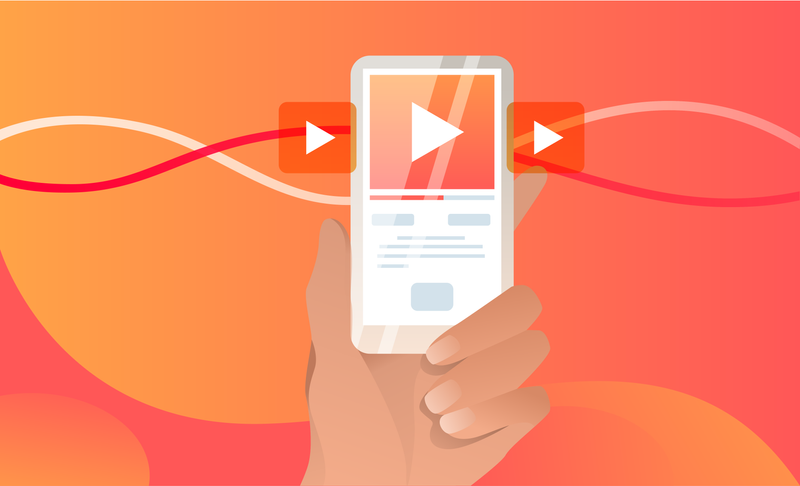 Video content is increasingly in demand on social media today.
Social media creators who are able to meet this demand will see their accounts grow significantly.
The length of the video is as important as its content on many platforms. How can you determine the perfect video length?
Learn what the ideal length for videos on popular social sites like Facebook, Instagram, Twitter, and YouTube is by reading on.
What's the Best Length for Videos on Social Media?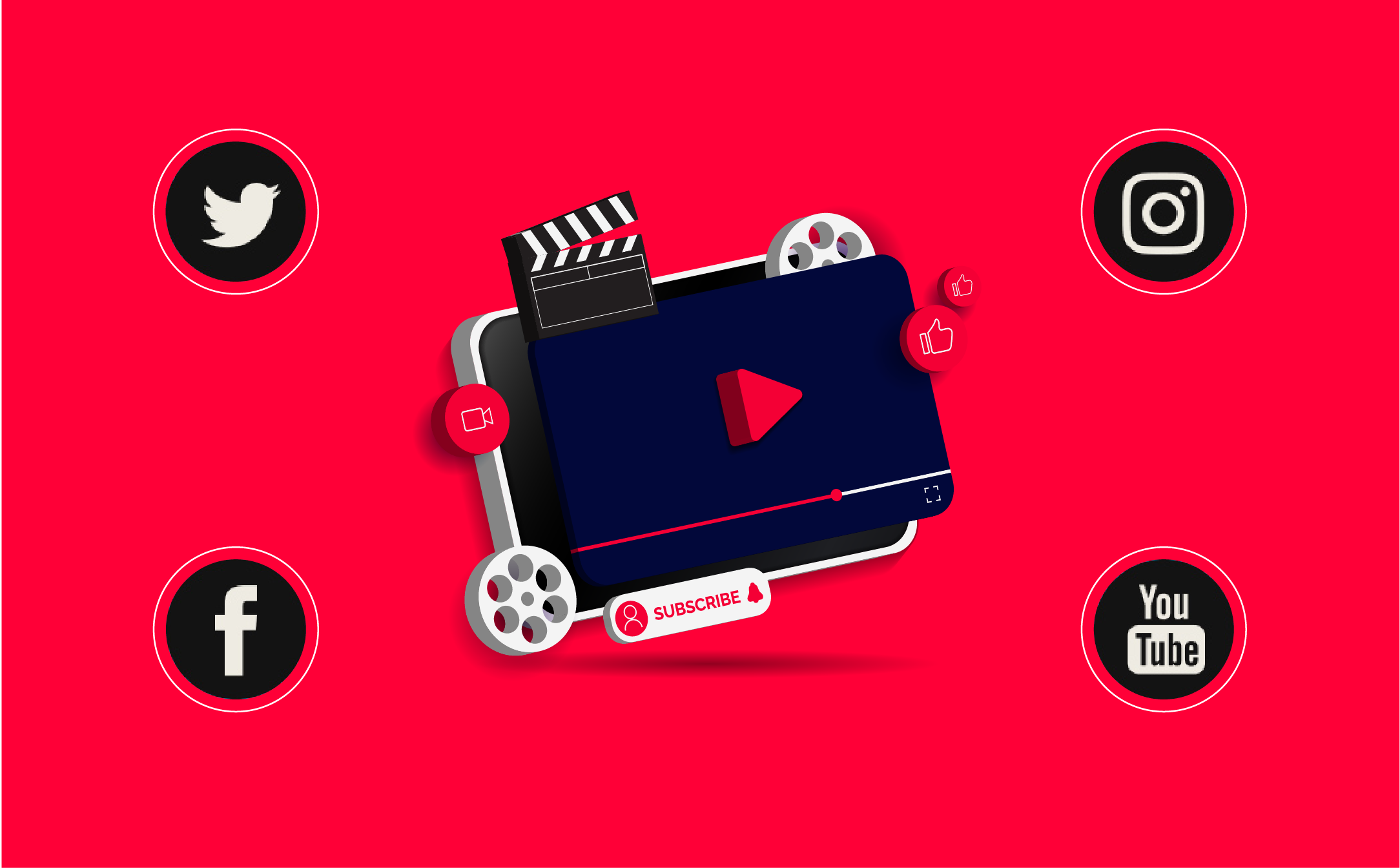 There is no definite answer that will universally work for videos on social media as different people have different expectations from a video on social media.
However, social media platforms are constantly evolving and trying to be more and more inclusive to everyone.
That's why there are now separate sections that cater to the long format and short format videos.
So how do you find the best length for videos on social media across the different platforms? Let's take a look:
Best Length for Videos on Facebook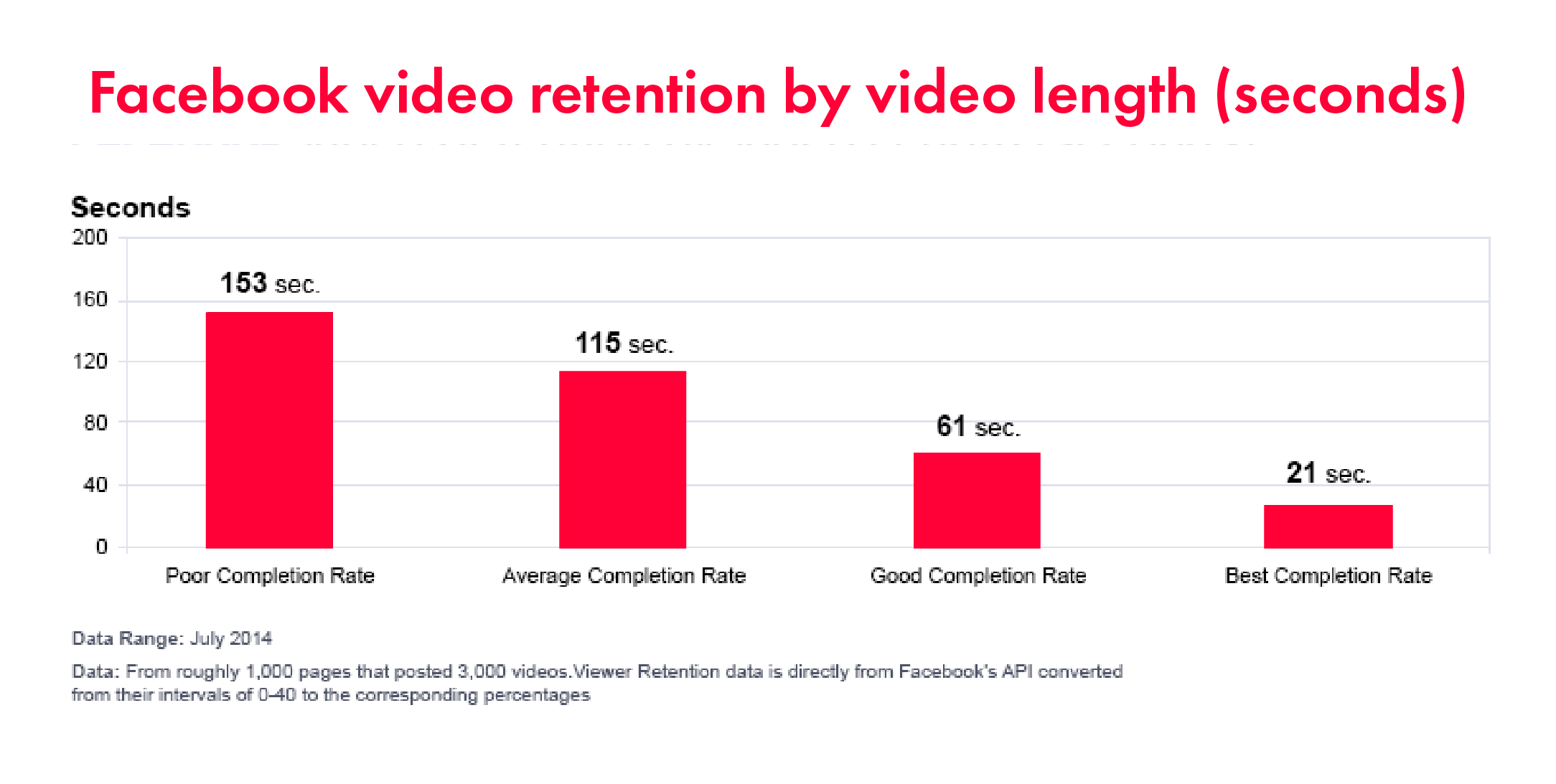 Facebook is one of the largest social media platforms and gives a lot of importance to videos.
Recently, the company also ventured into gaming and now allows creators to stream on the platform as well. With the acquisition of Instagram, Facebook is now also allowing creators that have both their Instagram and Facebook accounts interconnected to cross-promote videos.
Because of this recent update, you are now more likely to come across Instagram videos on a shelf similar to ads on your Facebook feed as well.
Facebook allows creators to upload longer videos than most of its competitors. Creators can live stream for up to 8 hours at maximum.
Even though Facebook allows video uploads of up to 240 minutes per video (4 hours), it is best to keep your Facebook videos between 2 to 15 minutes to get maximum engagement.
If you are using Facebook for business purposes or getting quick conversions, it is highly recommended to keep your video duration to a minimum.
Best Length for Videos on Instagram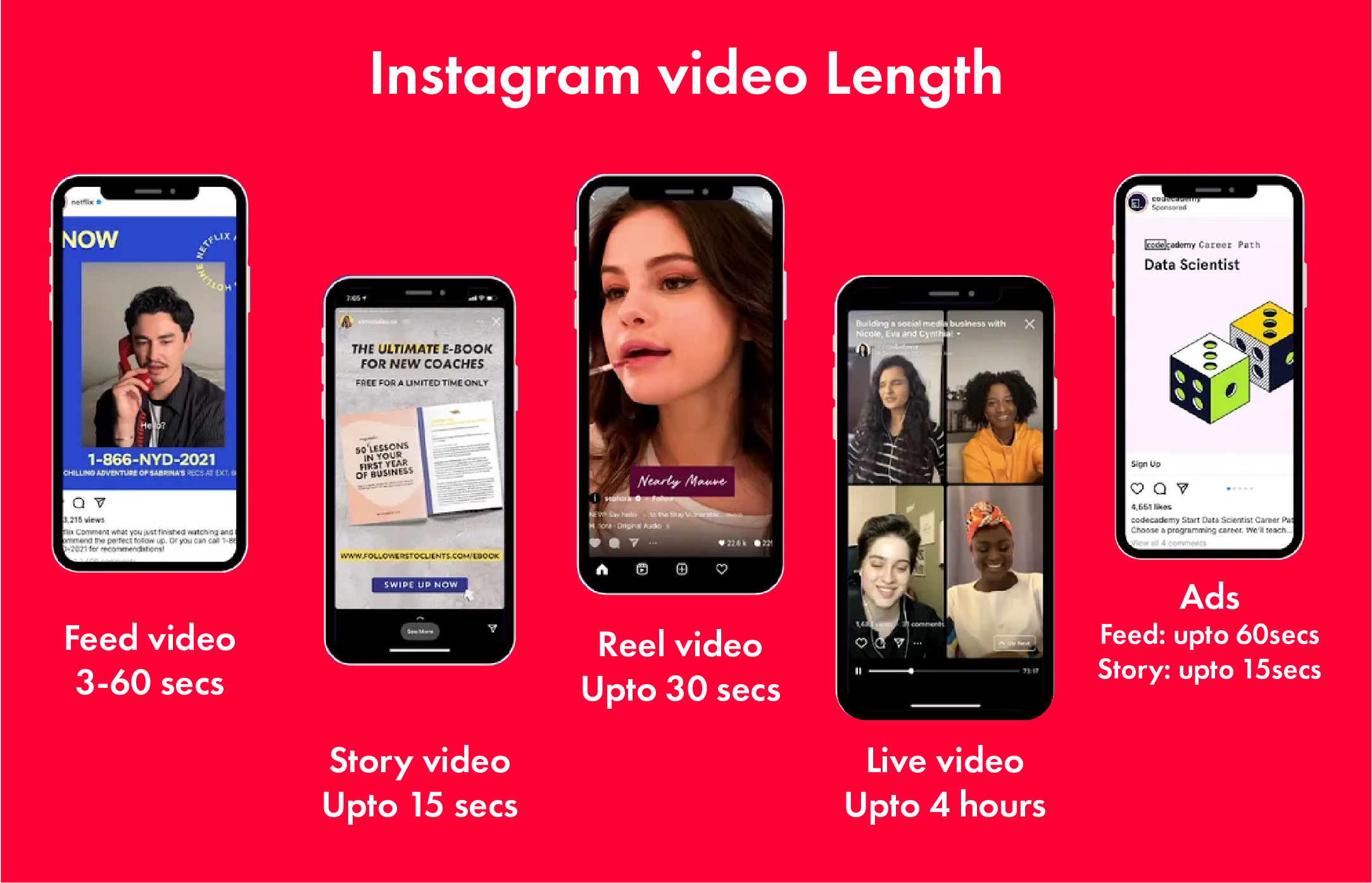 Instagram is now one of the biggest influencer marketing platforms out there today.
Lots of brands and businesses now use Instagram as a leading platform to seek out new leads and business partnerships with influencers and creators. That's why video duration on Instagram, and knowing what's best is really important.
Fortunately, Instagram has been busy with a lot of updates that give some clues to where their priority is and it's pretty evident.
Instagram is now aggressively promoting reels from creators and making every effort to make sure that reels reach the target audience.
Recently, Instagram also removed its IGTV feature and combined it with its video feature which again suggests that they are moving towards a short format.
Even when IGTV existed, the maximum duration you could post was 10 minutes, which has now been carried over to the new Instagram Video feature.
The maximum videos length on Instagram for Reels is 60 seconds, whereas it is 15 seconds maximum for Instagram Story, and 10 minutes maximum for Instagram videos.
Ideally length of Instagram videos:
Instagram Story - 15 seconds
Instagram Reel - 30 - 60 seconds.
Instagram Video - 2 - 6 Minutes
Best Length for Twitter Videos
Twitter is not one of the most popular social media platforms for videos as tweets that go viral often only contain text and hashtags.
However, that does not necessarily mean that you cannot or should not post videos on Twitter.
As the demand for videos on Twitter is relatively less saturated when compared with competitor platforms like Instagram, and Facebook, it makes more sense to invest in Twitter videos.
Please note that you can only make videos that have a maximum duration of 140 seconds on Twitter.
To get the maximum engagement and best response, it is recommended to go with videos that are between 15 and 45 seconds.
It is also recommended to do your hashtag research and find trending hashtags before tweeting.
Best Length for YouTube Videos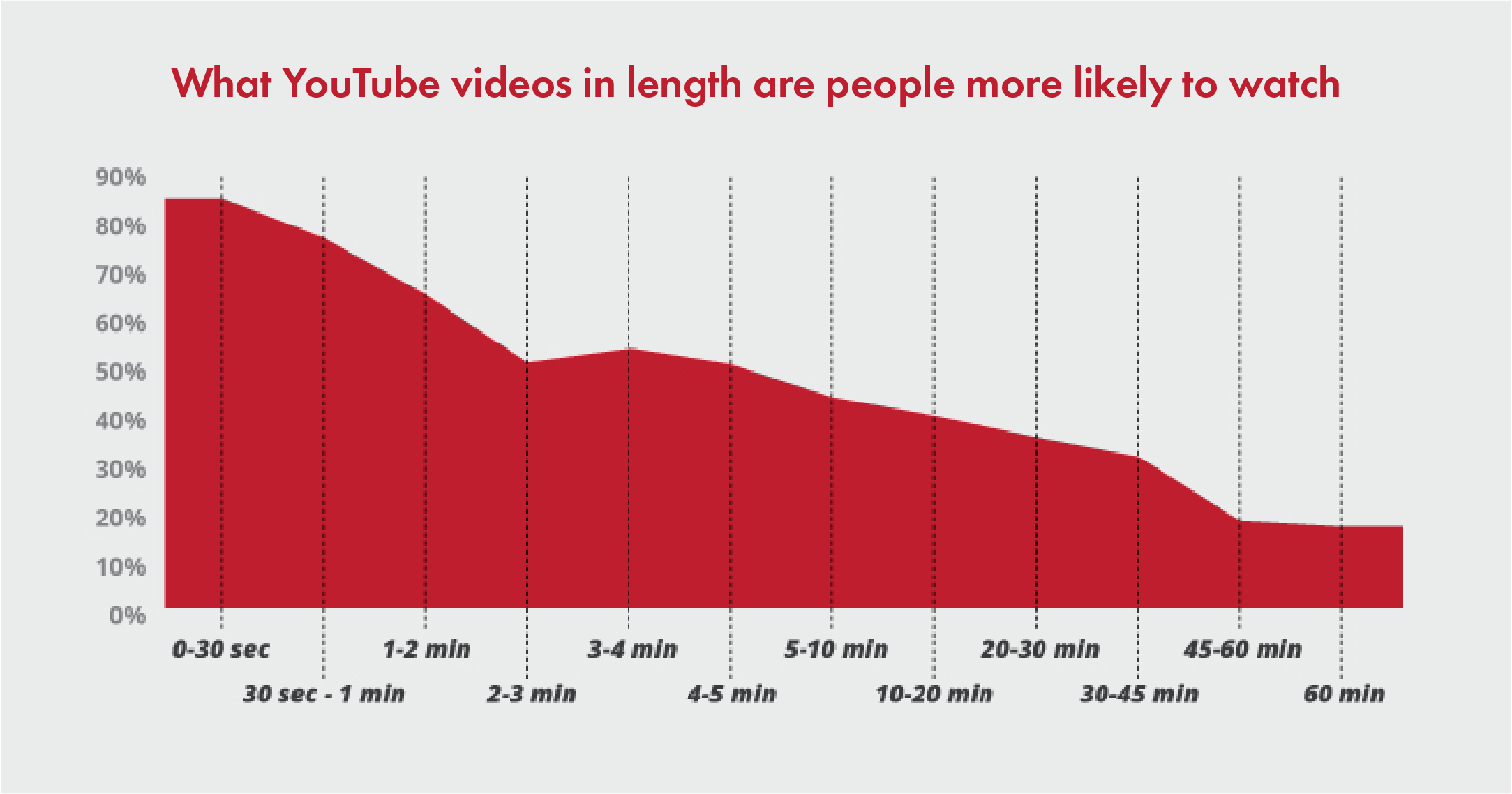 YouTube is the largest video sharing platform and arguably one of the main social media platforms where video duration is key to successful growth consistently.
YouTube is also the platform that allows creators to publish the longest duration of content as the maximum cap is set at 12 hours.
However, don't get your horses ready to create video content that's hours and hours long though!
Based on feedback from hundreds of leading creators on the platform, it is very safe to assume that YouTube also actually loves videos that are shorter in duration.
Viewers on the platform prefer videos that are ideally in and around 10 - 12 minutes, and these are found to be videos that generate the most views and engagement.
If it's live streams in niches like gaming or entertainment, they can be longer and generate really good retention if the host is active and engaging in conversations with the viewers.
Depending on the niche, the ideal team can be subject to changes, but we highly recommend that you keep the video duration between 10 - 20 minutes at maximum, as anything more might be boring for a good majority o the viewers.
Things to Consider Before Uploading Videos
Before we move into the technical aspects of what the ideal length o videos must be, let's take a look at some other things you need to consider as a creator when it comes to creating a video.
Regardless of what the duration of a video is, there are a few things that build up to a good video.
You need people to be genuinely interested in checking out your video in the first place before they would be bothered about the duration of your videos.
That's why we have you covered with some really important general things to consider before uploading a video on social media:
1. Optimize Your Videos for the Platform
Social media platforms are entirely different from one another, and the same goes for the audience they have as well.
That's why reactions or social media platforms also vary from one video to the other.
Having a better understanding of how different platforms work, and optimizing your video accordingly can help improve this statistic significantly.
If you are creating content for Instagram, spend time doing your hashtag research. If you are working on a YouTube video, give priority to the SEO inside.
Optimizing your video for the platform you are publishing content on can significantly change the response and engagement of your overall content.
2. Work on Your Video Thumbnails and Cover Images
If you have created video content, then it's very easy to predict that majority of the creators reading this will only work on thumbnails as the final step before publishing a video.
There are others that don't work on thumbnails at all, and this is something that needs to change.
Thumbnails are the first impression your video creates for a person that comes across your content.
It does not matter if you are creating content for YouTube or Instagram, thumbnail or cover images are important.
They can easily drive in more viewers to your content and increase your overall views and engagement.
3. Keep Your Videos Short and Sweet
We live in a fast-paced world where everything is becoming more and more compact.
There is also significant demand for video content in short format.
Leading social media platforms like Instagram, and YouTube followed TikTok and introduced their short-format videos - Instagram Reels and YouTube Shorts when they realized the demand.
That's why it's ideally best to always keep your videos short and sweet in terms of content.
Videos that get straight to the point instead of having extended build-up tend to work better on social media platforms today.
Now that we covered the important general aspects creators need to remember, let's take a look at the ideal length for different platforms on social media platforms are: