Beginner
How to Link Instagram to Facebook
Connecting your Instagram account to your Facebook business page can have many benefits, so how do you do that? We provide a visual guide that simplifies the process.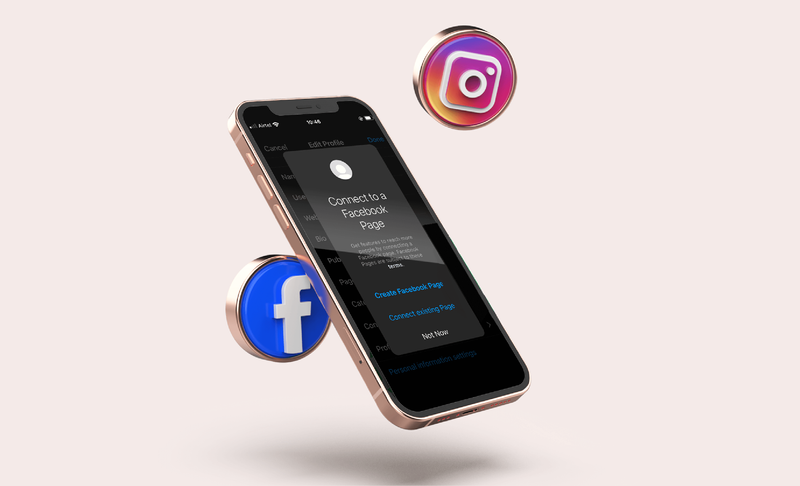 Facebook has been focussing on streamlining cross-app functionality with all their various apps including Instagram.
In the years since Instagram was acquired by Facebook, there have been constant updates and with the most recent updates, like Facebook Business Suite and Facebook Creative Studio also supporting Instagram.
It makes it easier for administrators to manage both platforms in one place. It's true, you can now cross-post and reply to messages on both platforms from a single place.
Why should you link Instagram to Facebook?
Throughout this article, we will discuss a number of other benefits. Keep reading to find out everything you need to know about linking Instagram and Facebook at ease:
Instagram can be linked to a Facebook page in two ways.
If you have an Instagram account, you can link it from there or vice versa. To successfully link the page, you will need administrative access to the page as well as the ability to connect it.
How to Link Instagram to Facebook Page
Instagram can be linked to a Facebook page in two ways.
You can either link it from your Facebook account or from your Instagram account. In order to link the page successfully, you will need administrative access and connection to the page.
Follow these steps to link from a Facebook page: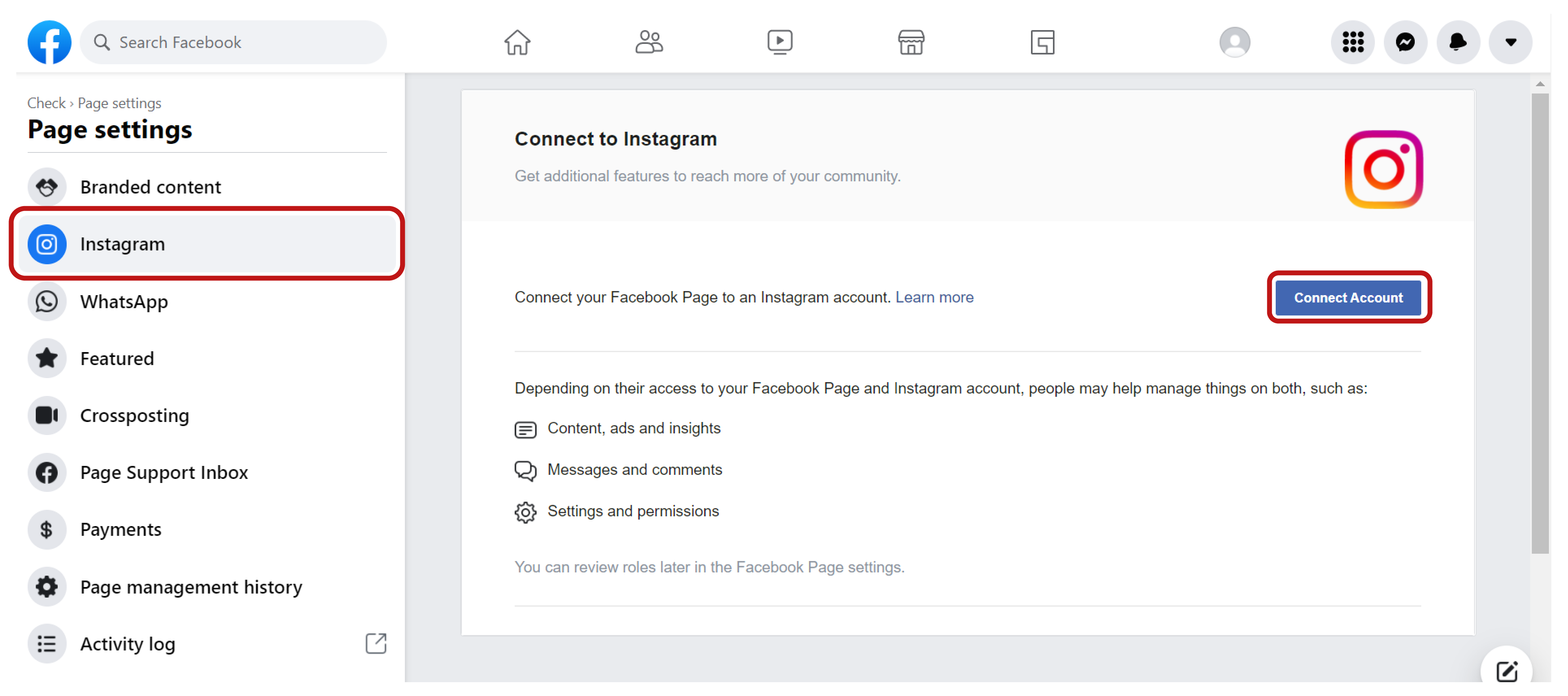 Launch the Facebook app or head over to Facebook.com on your desktop
Click 'Pages' from the left menu panel from your home page.
Once you are in the 'Pages', look for 'Settings' and tap it.
From there, scroll down and select 'Instagram' from the left side menu.
Tap the 'Connect Account' and enter your Instagram username and password.
That's all you will need to link your Instagram to your Facebook account through the Facebook app and website.
Alternatively, you can connect Instagram to Facebook from Instagram by following these steps: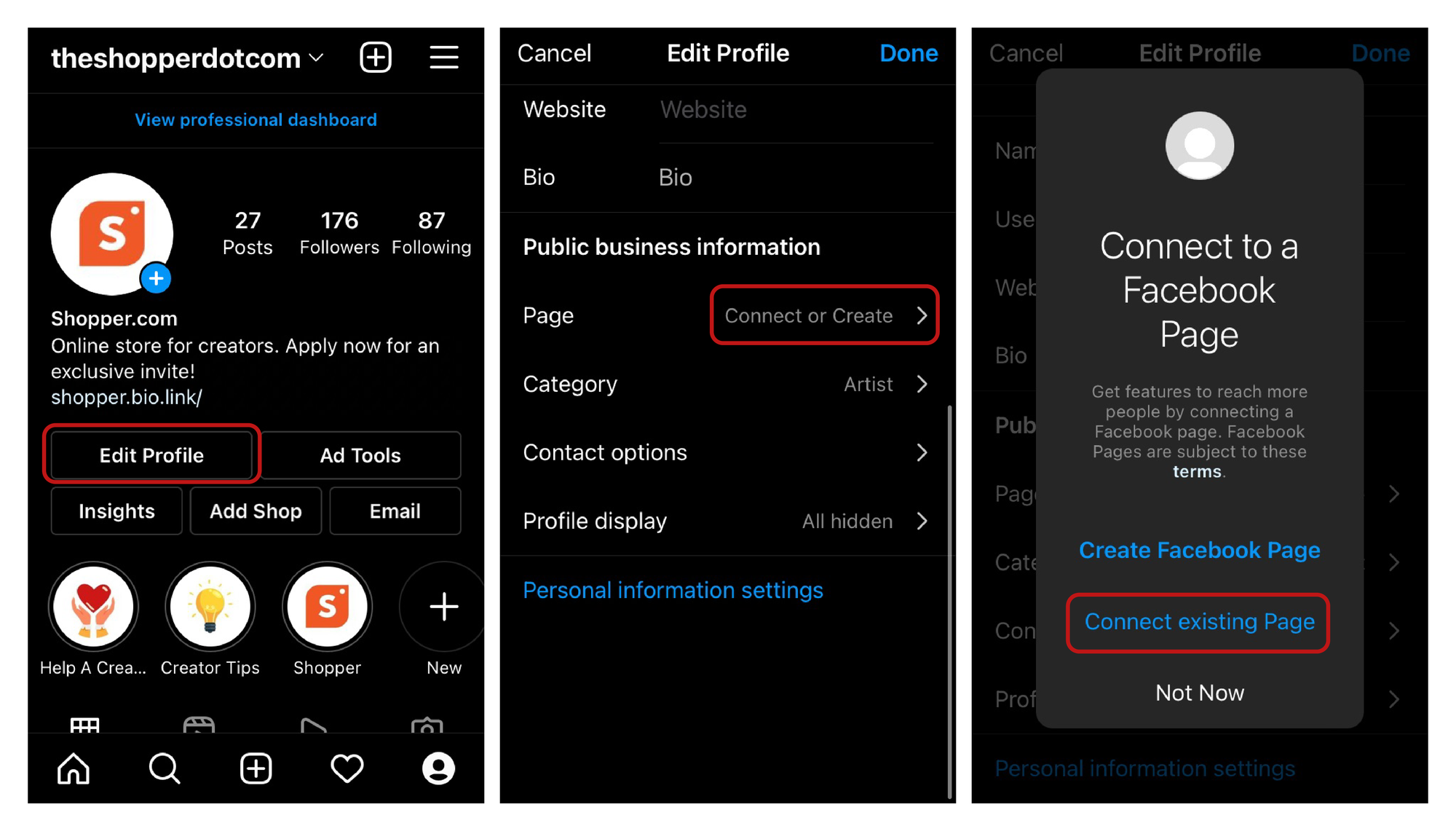 Open the Instagram app and log in to your account.
Now head over to your profile by clicking the icon from the top right corner.
Hover over 'Edit Profile' and click on it.
Look for the 'Public/Professional Profile Information' option.
You will need to have a Professional account to link your account to Facebook.
Tap the 'Page' option from the Professional Profile Information' tab.
Now click on either 'Create Facebook Page' if you don't have a page or 'Connect to an Existing Page' if you already have a page.
Once that's done, choose the Facebook Page that you wish to connect your account with.
The Benefits of Linking Your Instagram Account to Facebook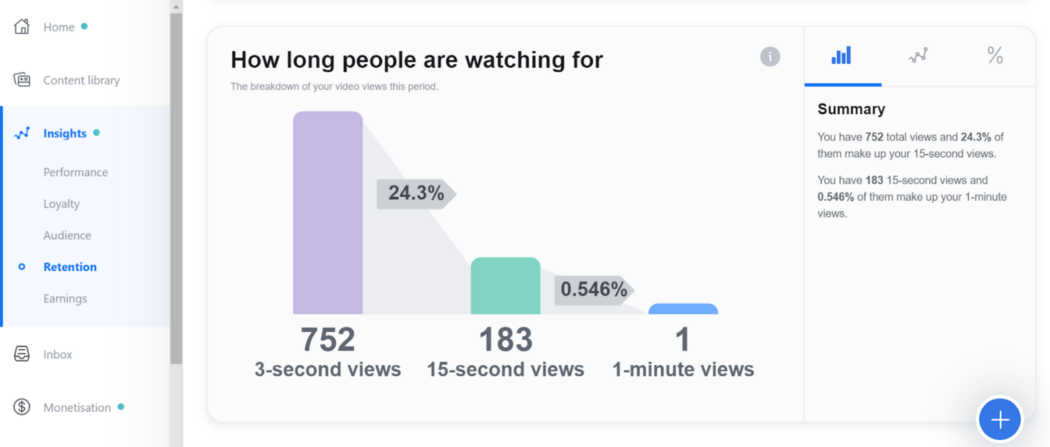 There are plenty of benefits that come with enabling cross-platform services by linking your Instagram account to Facebook.
From giving more access to admins to monitoring all activity from one place, linking your Instagram to Facebook also gives more accessibility, discoverability and overall engagement to your content.
Here are some other benefits of linking your Instagram account to Facebook.
1. Schedule Posts in Advance
One of the key advantages of having your Instagram account linked to Facebook is that you can schedule posts for both platforms, well in advance.
This is really useful to ensure consistency which is key to building up a community.
Creators that have multiple accounts that focus on different niches can also benefit from scheduling posts in advance. This gives them ample time to work on different content and still make sure that everything's published on time across the different accounts.
2. Get More Detailed Analysis
When you link Instagram with your Facebook account, you get access to analytics on two platforms.
No two audiences are the same, even if it's the account of the same person. The format of videos also creates different engagement and impact which can produce significantly different feedback from your followers and connections.
With both of the platforms connected, you can easily compare audiences, check performance, and see if organic traffic to your accounts is growing. It is also easy to find out where you are struggling on a particular platform by comparing it with a similar post on another platform.
3. Build a Better Brand Image
The chances of people checking out your account are always more when they remember you from some other social media platform.
This creates a feeling of trust and prompts more users to click that follow button.
It is also easier to grow your account on both platforms if you already have an established following on one platform. The majority of the people on social media have accounts on both platforms and don't mind following you on both if you ask.
4. Enables Quick Responses
Another major benefit of having cross-platform enabled is that it makes the whole process of sending replies, that much easier.
Without the accounts being linked, you will need to switch from one platform and log in on the other to send a reply.
However, when you have accounts linked, you can manage your messages, send quicker responses, and access inbox tools like message filter and customer labels at ease. You can also set up automated message replies which will be sent to followers on enquiries.
5. Required for Instagram Shopping
By linking your Instagram account to Facebook, you can become eligible to sell products and services on Instagram at ease.
Yes, that's right, you get access to Instagram Shopping by linking your Instagram account to your Facebook profile.
Another added advantage of making use of this feature is that you can also easily sync business info to use features like appointment buttons and donation stickers.
How to Unlink Instagram from Facebook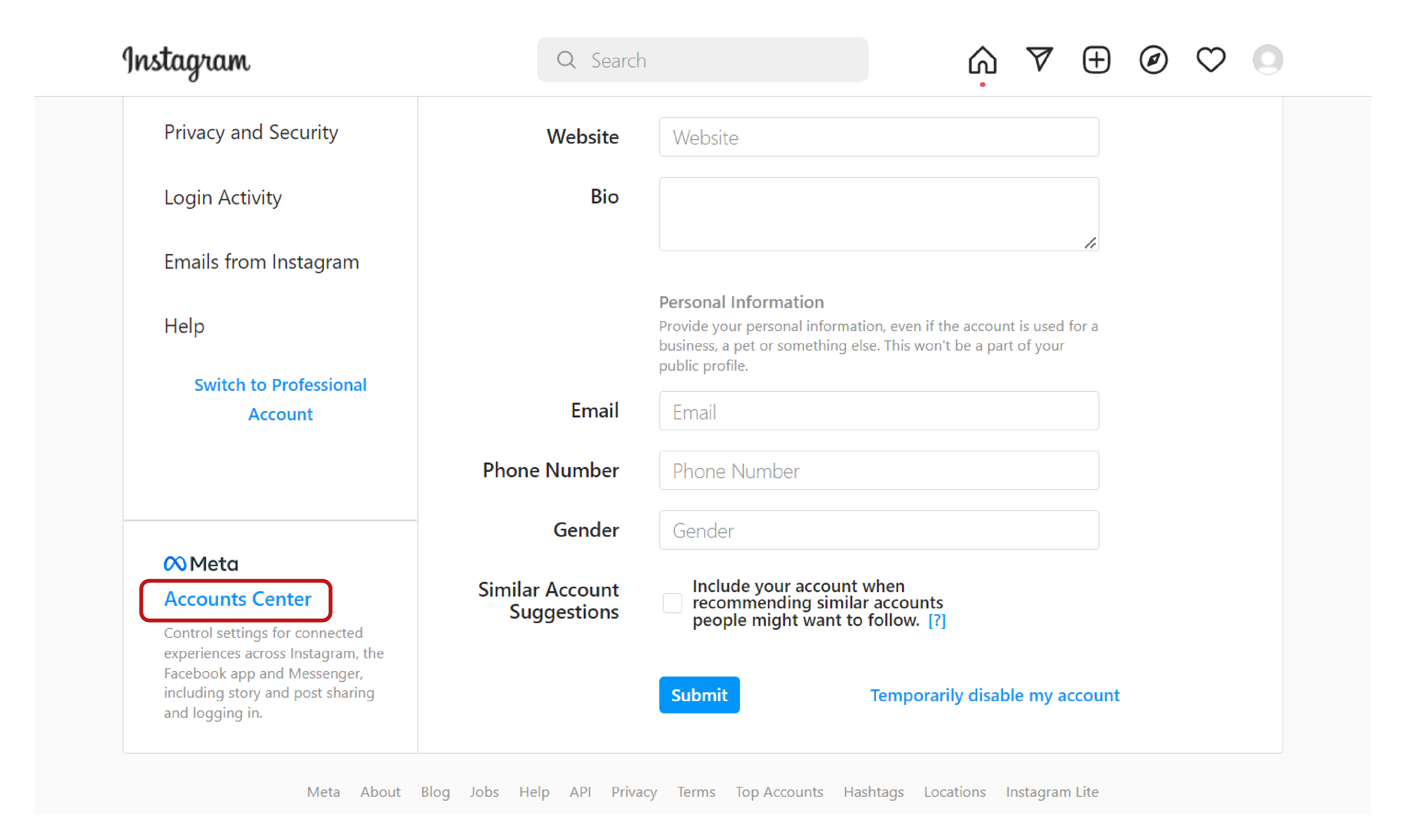 It is pretty straightforward to unlink your Instagram account from Facebook.
If you are unsure about how to do the same, we have you covered with everything you need to know. Follow these steps to unlink Instagram from Facebook:
Launch the Facebook app or head over to Facebook.com on your browser
Log into your account and click on the drop down that's located on top right corner.
Tap the 'Settings and Privacy' and select 'Settings' from there.
Scroll down the left side menu panel until you come across 'Account Center'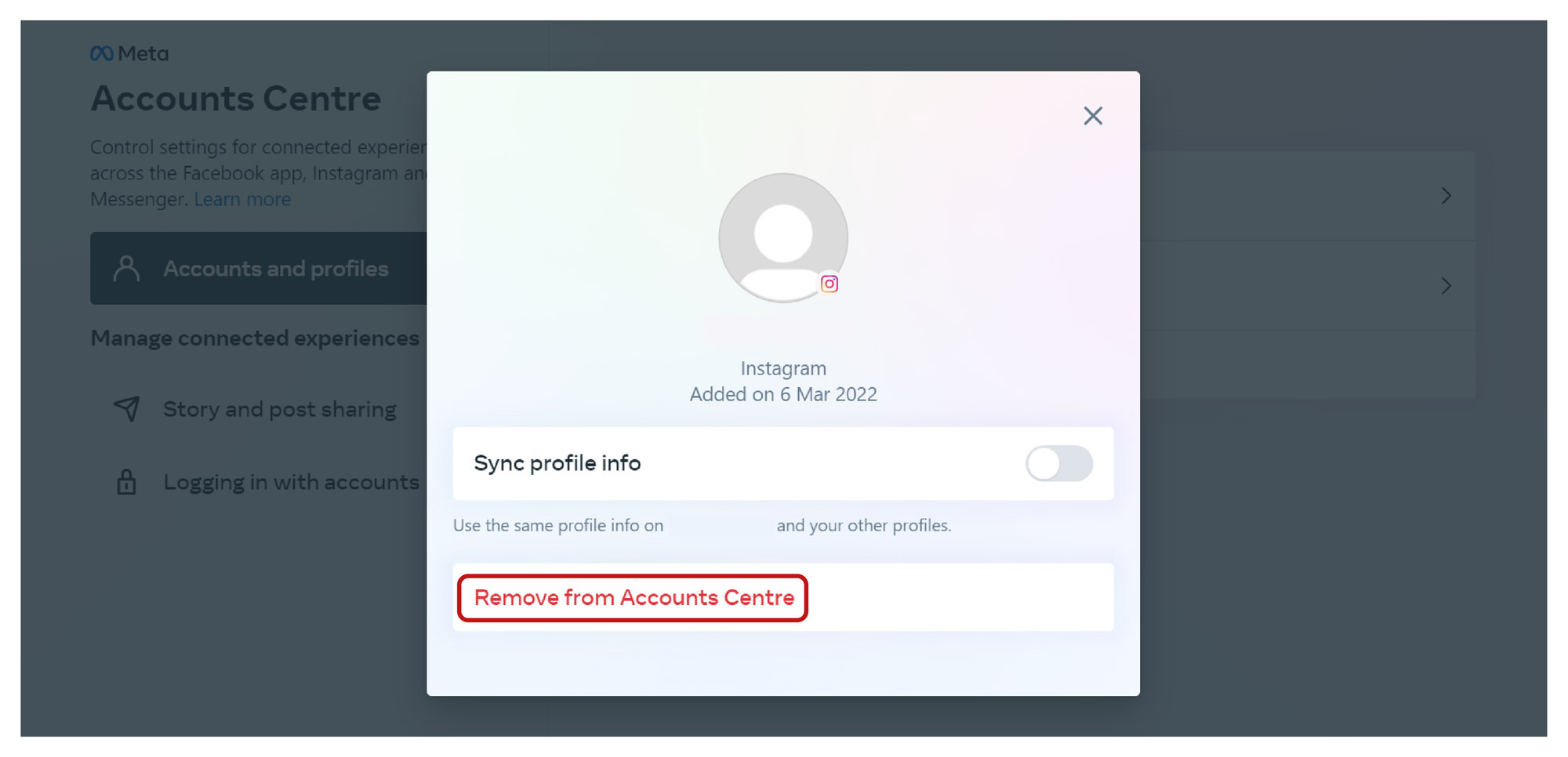 Click on 'Account Center' and select the Instagram account you want to disconnect.
Tap the account and you will be redirected to a new screen.
Now click on the 'Remove from Account Center' to have the account disconnected.